Sign in or register for a JobTech account.
Jobs that require

cloud technology

skill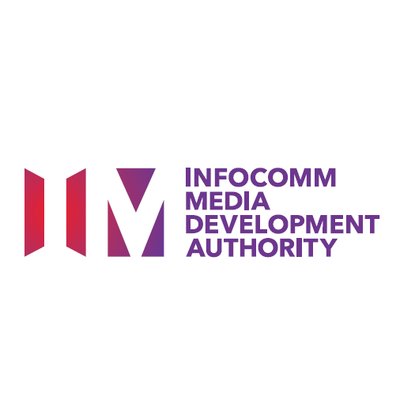 Description
The ideal candidate will have significant hands-on technical experience in Agile software engineering principles and a background in full stack software development, system architecture with APIs and microservices, containerisation and cloud-based technologies, and DevOps toolchains. Experience in managing development teams responsible for designing, developing and testing software assets in an Agile development environment is also preferred.
Responsibilities
Be a change agent in fostering a software engineering culture based on a strong foundation of software engineering principles and best practices
Drive organisation-wide practice of continuous integration and continuous delivery of high quality software assets
Create a continuous learning environment to ensure that engineers in the organisation are trained in the software engineering processes and the technology stack defined in the organisation playbook
Be part of the technical leadership team in technical visioning and technology stack selection to meet the strategic objectives of the organisation
Requirements
Bachelor's Degree in Computer Science, Electrical Engineering, Information Technology
Minimum 12 years of application development and technical project management experience, with minimum 3 years of team management experience of teams of 10 or more
Minimum 5 years of experience as a team lead in Agile software design, development, and testing processes
System architecture design experience using microservices and REST-based APIs, Java technologies, containerisation technologies such as Docker and Kubernetes, cloud-based platforms such as Pivotal Cloud Platform, and public cloud services from AWS, Azure and Google
Hands-on experience in API management platforms, API design standards, API patterns, API governance, API security standards and implementation
Working experience with project management tools such as Jira, Confluence or similar
Thorough knowledge of build and deployment toolchain such as Bamboo, Ansible, Nexus, Github, and automated code quality inspection tools such as SonarQube and Fortify
Certified Scrum Master or equivalent Agile project management experience
Broad knowledge of digital infocomm technologies, trends and methods such as data engineering, cloud-native system architectures, artificial intelligence, and Internet-of-Things
Excellent communication skills
Position will commensurate with experience.
Only short-listed candidates will be notified.
Skills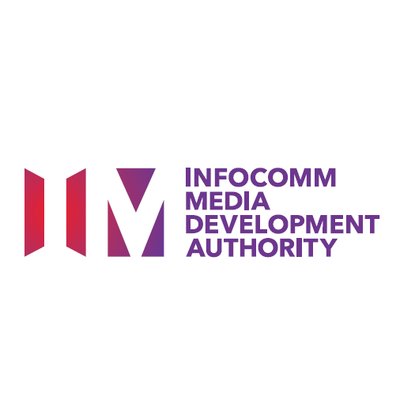 Cloud Native App Developer/Architect
The candidate will work with the project teams to develop web-based software application. The software systems would be built with end-user perspective and requirements in mind for eventual delivery.
The candidate will also be playing a key role in architecting solutions based on cloud native practice, leading, designing and implementing innovative software solutions.
Responsibilities:
Develop, implement web-based software applications in various industry domain which can include logistics automation, intelligent building applications and others.
Develop software components with Microservices-based Architecture.
Work with industry end-users to understand the domain, work flow processes, requirements, use cases, IT infrastructure, data and information, etc., for the development of the software systems
Subject matter expert in Cloud Native, Agile, DevOps and CI/CD to all levels of management and project teams.
Assist in development and delivery of training in Cloud Native Application Development.
Coach and mentor project developers and architects.
Participate in guiding / defining the cloud native development processes, standards, and policies.
Work with research institutes and technology providers to bridge their technology software, assess the maturity and feasibility of technical solutions, design common interface to integrate different functional applications, conduct rigorous robustness and verification tests.
Document requirements, codes and prepare reports in the software development lifecycle.
Requirements:
Background in Computer Science, Computer Engineering or equivalent
At least 5-7 years of working experience in full-stack software development.
Strong knowledge of Cloud Native principles and techniques such as Microservices-based architecture, and RESTful API development and container-based software deployment.
Well versed in software system engineering principles and technologies (e.g. Agile)
Hands-on experience with any of the following IaaS platforms: AWS, OpenStack, Microsoft Azure, Google Cloud Platform or Alicloud
Hands on experience with Cloud Native PaaS platforms (e.g. OpenShift, CloudFoundry, etc.) and container solutions (Docker, Kubernetes, etc.).
Strong technical hands-on experience in software system development using backend framework, such as Express, Django, RAILS. SOA based applications in Java/Microservices apps with frameworks and libraries such as Spring, Hibernate, J2EE, JDBC, JMS, JMX
Experience in implementing continuous integration and continuous deployment (CI/CD) pipelines
Experience in architecting with DevOps tooling and processes
Familiar with different programming languages (e.g. Java, C/C++, .Net, Python, Ruby, JavaScript), proficient in at least one of them.
Proficient in Front-end programming language such as JavaScript/CSS3/HTML5.Proficient in database management (e.g., MySQL, NoSQL)
Familiar with mobile development in iOS or Android will be a plus.
Software Engineering background
Possess critical thinking skills, combined with the ability to present clearly both verbally and in written form
A team player with strong communication skill
Position will commensurate with experience.
Only short-listed candidates will be notified.
Skills

Job Responsibilities:
Administer, Monitor, maintain and optimize WAN, LAN, Wi-Fi networks for optimal performance and maximum availability.
Troubleshoot, evaluate and resolve hybrid wan/LAN/Wi-Fi performance and capacities issues.
Perform WAN/LAN/Wi-Fi/Firewall/Load balancer configuration, backups and regular network documentation updates.
Collaborate on the design and implementation of new technical solutions.
Troubleshoot and optimize WAN circuits with upstream provider.
Manage and coordinate the administration of several systems
Assist with security and third-party software installations.
Provide next level support to the level 1 support team.
Communicate and liaise with all company departments; notify appropriate parties immediately of any issues which may affect efficient operations including, but not limited to, outages, service disruptions, and network bottlenecks.
Maximize network performance by monitoring performance; troubleshooting network problems and outages; scheduling upgrades; collaborating with network architects for network optimization.
Secure network system by establishing and enforcing policies; defining and monitoring access.
Take an automated data driven approach to diagnosing and solving complex network infrastructure issues
Leverage automation skills and take a "DevOps" approach to improve efficiency of solving complex network infrastructure issues, network management.
Demonstrate a high level of energy, results driven and able to work under pressure with tight deadlines
Qualifications:
4-8 years' experience in Network implementation and support role for a large IP network
Full comprehension of the TCP/IP application suite and OSI models
Experience with administration, implementation, and troubleshooting of IPv4, Layer 2 and Layer 3 switches
Experience with Cisco WAN Routes, Cisco Nexus switch, Juniper/Fortigate firewalls, F5/Netscaller Load balancers, Dynamic routing protocols, DHCP, NAT, and QoS
Experience implementing interior and exterior WAN routing protocols and New WAN technologies (SDWAN)
Experience with New technologies: SDWAN, NSX, ACI and Cloud computing
Network installation experience in a high availability LAN, data center or NOC
Experience with LAN switching (spanning tree, VLAN, trunking, IGMP, PIM)
Experience with DMVPN, VPN/SSLVPN Tunnels, VoIP and Multicast
Experience with network monitoring tools
Familiarity with Unix-like systems such as MacOS, Centos and Ubuntu
Experience with virtual server environments.
Experience with scripting for network automation
Attention to detail and discipline to utilize best practices for network systems and security
Excellent oral, written and interpersonal communication skills
Ability to interact with both internal and external customers who may be technical or non-technical
Willing to work after hours/weekends to perform planned and emergency network maintenance
Ability to travel to sites for installations and maintenance
Ability to work independently but also a team player
Displays a passion for high customer satisfaction and achieving operational excellence
Certifications in Cisco (CCNP minimum/CCIE desirable) preferred
Certifications in Juniper, VMWare, Fortigate, F5 certifications are desirable
Skills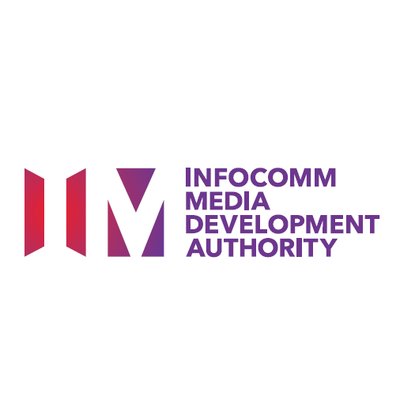 Responsibilities:
You will be part of the team to conceptualise, architect and initiate greenfield cybersecurity projects, assess security risks and define security architecture for next-generation infocomm technologies, and develop niche cybersecurity tech capabilities for the ICM sectors. You will work closely with other cybersecurity and resilience teams in IMDA to contribute towards the building of secure and trusted infrastructure in the ICM sectors that is resilient against prevailing and future cyber threats.
The successful candidate shall be responsible, among others, to:
Conceptualise, plan, execute and manage new cybersecurity programs or initiatives for the infocomm and media sectors.
Architect, develop and operationalise ICT systems and infrastructure supporting the new initiatives.
Manage the development of network emulation platforms for the telecommunication infrastructure to identify security risks and to conduct security testing, cyber range and security training.
Explore innovative and cutting-edge technologies that could improve the efficiency and effectiveness of securing the ICT systems and infrastructure in the infocomm and media sectors.
Perform cyber threat profiling, risk analysis and research into vulnerabilities in the infocomm and media sectors, and explore suitable strategies for securing the ICT systems and infrastructure for the sectors.
Engage industry stakeholders to evaluate their infrastructure and identify areas for improvement.
Engage and obtain buy-in and collaboration from industry stakeholders.
Requirements:
Background in Computer Science / Computer Engineering / Computer Networking / Information Systems or equivalent, with certifications in computer networking (e.g. CCIE, CCNP).
Good knowledge of end-to-end telecommunication network architecture for wireless, mobile and/or fixed-line networks, including physical and software-defined networking domains.
Demonstration of domain expertise and experience in the following areas will have an added advantage:

Next Generation Network Security (e.g. SDWAN)
Security Orchestration, Automation and Response
DevSecOps
Cloud Platform Security
Embedded, Control and IoT Device Security

At least 6 years of working experience, with minimally 3 years in planning, architecting or managing telecommunication networks or complex ICT system infrastructure. Candidates with more years of experience may qualify for senior positions.
Certifications in one or more of the following areas will have an added advantage: Cyber Security (e.g. CISSP, GSEC, ISMS), Security Risk Analysis.
Familiarity with both Windows and Linux operating environment is preferred.
Good writing, communication and presentation skills.
Self-motivated and independent in continually improving and advancing own knowledge and skills, with strong analytical and problem-solving ability.
Plugged-in to the latest technology and security developments for the telecommunication sector.
Willingness to delve into administrative, legislative, technical, research and development works.
Position will commensurate with experience.
Only short-listed candidates will be notified.
Skills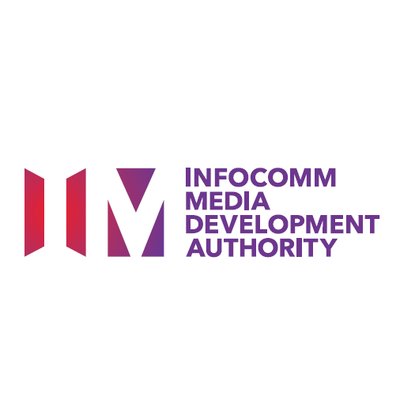 Manager - Application Engineer
Responsibilities
You will be part of IMDA's cybersecurity arm that executes ICT initiatives to uplift the cybersecurity posture of the Infocomm and Media (ICM) sectors. You will work closely with the team and be responsible to plan, design, procure, configure and deploy ICT systems for various telecommunications-related cybersecurity projects.
The successful candidate shall be responsible, among others, to:
Work with the servers, network infrastructure and user/operations teams to conceptualise, define requirements, procure, manage and deploy the required business application(s).
Ensure that business application(s) are compliant with government security policies and guidelines, fulfil all business requirements and are adequately tested, patched, and securely configured before commissioning.
Support the conduct of pre-commissioning application/system tests, such as user acceptance testing, performance testing, operations readiness testing, system security acceptance testing, security reviews and/or security audits.
Code and configure prototypes for business applications for proof of concepts, where necessary.
Develop documentations required for hand-over of the business application(s) to the IMDA user or operations team.
Support the operationalisation of the business application(s).
Provide consultancy advice and guidance to IMDA teams on related technical areas.
Perform other related duties as assigned.
Requirements
Background in Computer Science / Computing / Information Technology or equivalent
Certification in DevSecOps Engineering is preferred.
At least 5 years of relevant working experience in developing, deploying and managing ICT applications and systems on various operating platforms (e.g. Windows, Linux), and virtualization platforms (e.g. HyperV, VMware).
Proficient with coding and DBMS languages such as C, C++, Java, Python, Go, SQL, etc, and Linux CLI.
Understand the threat models and security risks for application systems, and be able to apply DevSecOps in the SDLC of applications developed for various platforms, such as web application, embedded application, mobile application, websites.
Familiar with cloud deployment models and application security in cloud environment.
Familiar with security best practices such as OWASP Top 10, and security principles for secure application development such as input validation check, data sanitisation, secure session management, AAA, cryptography, etc. Candidates with past trainings in these areas is preferred.
Able to write and review codes for security testing.
Knowledgeable with computer networking (e.g. TCP/IP, UDP, OSI model, etc).
Able to show motivation and initiative, problem-solve, be flexible, and handle multiple projects.
Able to work both independently or with multiple teams.
Possess strong analytical and organizational skills.
Possess good written, communication and presentation skills.
Familiarity with government security requirements and/or processes (e.g. procurement) will have an added advantage.
Position will commensurate with experience.
Only short-listed candidates will be notified.
Skills

Fast growing start-up headquartered in Toulouse with regional offices in Singapore, Denver, Berlin and Melbourne. Founded in 2014 and privately owned, with Alstom & Continental as minority shareholders. With over 120 highly-skilled and passionate employees specializing in robotics, computer vision and vehicle dynamics, easymile supplies smart mobility solutions and autonomous technologies powering driverless vehicles with existing products such as: the EZ10, a 100% electric driverless shuttle deployed in 20 countries worldwide; the TractEasy, the first autonomous electric baggage tractor jointly developed with TLD.
**Responsibilities **
Shape EasyMile's data platform by ingesting, manipulating, and visualization data across on-premise data platforms
Leverage the best tools to define processes and workflows.
Ensuring that data is ingested and analysed securely and efficiently
Define, Implement and maintain pipelines / workflows for training, validation, and optimization of machine learning based algorithms
Develop, construct, optimize and maintain machine learning based infrastructure(s) (e.g. databases / data lakes, training server(s))
Employ sophisticated analytics programs, machine learning and statistical methods to prepare data for use in predictive and prescriptive modeling
Collaborate with cross functional agile teams of software engineers, data scientists, and others.
**Essential **
Bachelor Degree in Computer Science, Computer Engineering, or a related field
Experience as a Data Engineer, Software Developer, or similar.
**Experience with Machine Learning toolkits like Tensorflow**
Demonstrable aptitude in Python development
Experience working with cloud-based infrastructure (AWS, GCP)
Experience in data processing / ETL implementation (e.g. Beam, Airflow, Dataflow, Spark)
Experience with building data lakes and data warehouses
Good knowledge of writing performant SQL, Airflow, DataFlow and Spark
Containers technology including Docker and Kubernetes
Experience with real-time stream-processing systems (e.g. Kafka)
Very good oral and written English.
**Strongly desirable **
Experience with Tensorflow and KubeFlow
Experience with AI algorithm design
Experience in the automotive industry

Skills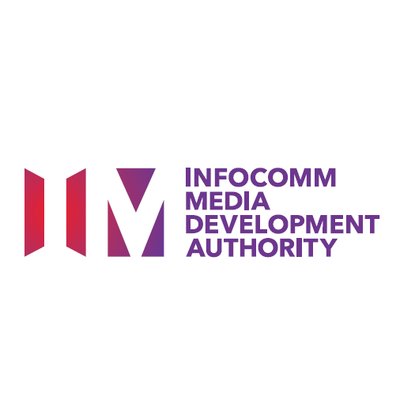 Responsibilities
Lead and conduct the technical evaluation of digital solutions from vendors to be Pre-Approved for the SMEs Go Digital (SGD) Programme for adoption by SMEs. Digital solutions cover sectors including but not limited to Retail, F&B, Wholesale, Logistics, Security, Environmental Services, Tourism, Accounting, Construction, Healthcare, Education, Finance, Maritime, and Media.
Perform market scan, technical reviews, and technology assessment with domain leads/experts including but not limited to Cyber Security, Internet of Things, Robotics Process Automation, Blockchain, Personal Data Security, Data Analytics, Artificial Intelligence, Cloud to ensure the required quality standards/levels of SGD Pre-Approved digital solutions are achieved.
Recommend and identify technologies to enhance the value of SGD Pre-Approved digital solutions.
Ability to chart technology roadmaps to level up ICT solutions standards.
Work closely with Sector Lead agencies to provide holistic & impact assessment on SGD Pre-Approved digital solutions and formulate options.
Develop assessment report, including roadmap of SGD Pre-Approved digital solutions for review, identify and evaluate new technology and capability to counter new emerging technologies.
Continuously improve and strengthen the technical capability of SGD Pre-Approved digital solutions Criteria & Evaluation Framework to meet SGD programme objectives.
Support administration as well as procurement as required by SGD programme.
Requirements
Background in Computer Science, Information Technology or related field.
Minimally 5 years of ICT experience, with one or more technical knowledge domains including but not limited to Cyber Security, Internet of Things, Robotics Process Automation, Blockchain, Personal Data Security, Data Analytics, Artificial Intelligence, Cloud Technology.
Knowledge and experience in technical evaluation/assessment including but not limited to enterprise applications, software, mobile & cyber security, video & data analytics.
Self-motivated individual who can work independently, as well as be a good team player.
High degree of initiative, flexibility, positive attitude and dynamic personality.
Excellent English communication skill, both written and verbal.
Prior experience in the public sector would be an added advantage.
Position will commensurate with experience.

Only short-listed candidates will be notified.
Skills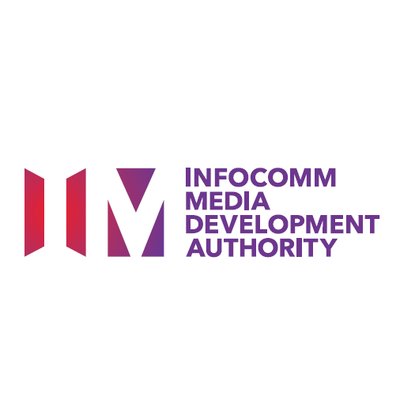 The candidate should be familiar with the emerging technologies in Artificial Intelligence (AI), Cloud, IoT and 5G. He will be responsible for the project solution architect, technology innovation, development and deployment and, landscape mapping of emerging technologies in RI and iHLs. He will build in-house strategic technology capabilities, and, identify & build projects of larger industry or national interest, with an eventual goal to translate, deploy and propagate. He will have a strategic foresight on key emerging technologies and industry trends, assessment of their implications, recommendation of strategic direction in order to ensure IMDA stay abreast of emerging technology trends and capitalize on opportunities
Key Responsibilities
• Industry engagement - engage stakeholders of specific sectors to understand issues faced, why these issues cannot be suitably addressed with existing offerings (e.g. lacks functions, too expensive)
• Technology gap - convince management that the technology gap(s) affects a critical mass of stakeholders, that there is a role for Government to play to spur the required technology development
• Applied research, engineering and development of key emerging technologies such as AI, cloud, IoT and 5G via POC/pilot to bridge the gap and demonstrate technology feasibility leading to business value
• Transfer of the developed technology to industry receptacle
• Technical engagement and collaboration with research institutes and institutes of higher learnings and assess the maturity, viability and suitability of different research and technologies
• AI expertise - build hands-on technology experiences in the team through advanced experimentation/engineering and recruit highly competent data scientists, engineers and software developers
• Business outcome – mentor the team to design and build technology that leads to a business purpose and operational/end-user value
• Technology partners - engage technology partners from the industry to co-develop emerging technologies
• Awareness - organise or speak in conference, forum or focus group discussion to create awareness and educate on different aspects of emerging technologies (trends, benefits, technology, limitations, applications, etc). Be known as the centre of engineering excellence
• Strategic foresight - identify key emerging technologies & industry trends, perform assessment of their implications (both opportunities and threats) to IMDA, Infocomm & Media industry and Singapore, as well as recommend a strategic direction in order to ensure IMDA stay abreast of emerging trends and capitalise on technology opportunities.
Requirements
· Postgraduate or PhD background in engineering, computer engineering, computer science, mathematics, statistics or equivalent
· At least 15 years of relevant working experience in applied research, systems engineering/architecture and/or product development, and/or have led teams of solution architects/engineers of at least 5
· Strong technical knowledge and experience in at least 2 of the emerging technologies (AI, Cloud, IoT and 5G)
· Good understanding of the latest research and technologies
· Strong software development experience and agile project management methodology
· Experience in large and complex project and vendor management
· Team player with the ability to work in a cross functional team
· Excellent interpersonal skills
· Able to communicate technical concepts effectively to non-technical audience
· Able to lead and manage by example
· Passionate and driven
· Stakeholder management skills
· Technically curious
· Strategic thinker
Position will commensurate with experience.
Only short-listed candidates will be notified.
Skills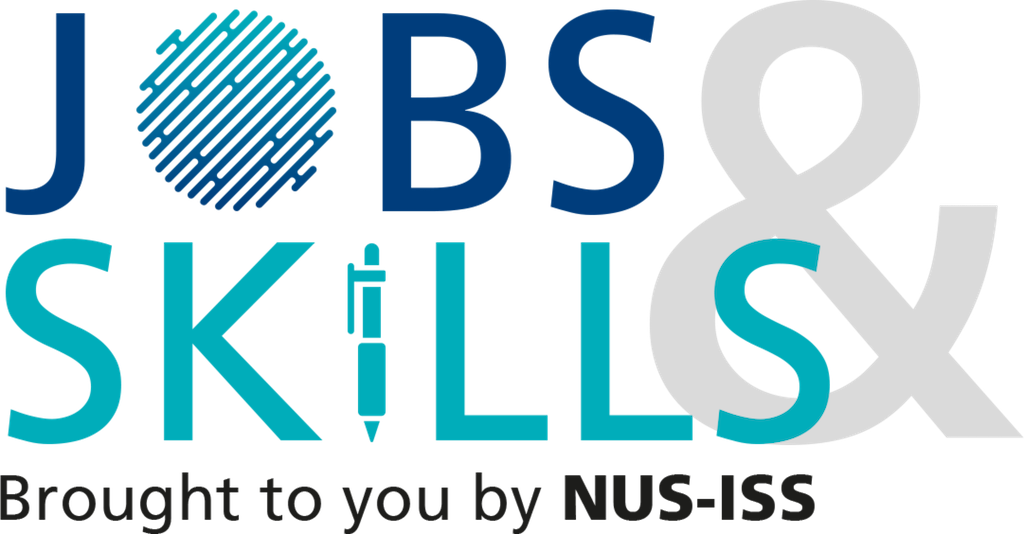 ST Engineering is looking to hire NUS-ISS talent.
Job responbilities:
• Develop DevOps process, implement tools and CI/CD for engineering projects
• Ensure secured deployment and delivery operations
• Have a passion for automation and infrastructure as code principles
• Develop system and services deployment scripts for production and pre-production on private, hybrid or multi-cloud environment
Pre-requisites:
• Degree in Computer Engineering / Computer Science
• Have an open mind and keen to learn new technology
• Experience in Python and strong automation/scripting skills is a must
• Experience in one of: AWS, Azure, GCP or a private cloud
• Strong understanding of cloud native apps/architecture and deployment strategy
• Experience with Ansible, Puppet, Chef, SaltStack, Terraform, Cloudify is a plus
• Experience with 3rd party or open source Identity Access Management is a plus
Skills • Very attractive remuneration package
>• Promising career prospect
>• Conducive working environment
>
>Job Scopes:

Implementation of projects in a timely manner
Develop and manage project schedule, estimate resources requirements, define deliverable & milestones of the project
Provide visibility to the customer on the project's progress
Estimate potential risk with corrective solutions to reduce its impact on project
Service handover to operation team during project closure
Liaise and collaborate with all stakeholders on project execution and process Read more
improvement

Job Requirements:

Diploma/degree qualification in ITdiscipline
Certification such: PMP, PRINCE2, CCNA, CCNP wil be added advantage
5 years of experience in IT / Telco industry with 2 years managing ICT transformation project
Good knowledge or experience of service implementation of Cloud Service and Cyber Security product
Leadership and management skills

*** Sincere & Interested applicants, kindly forward your *Updated resume (word doc format) to [Click Here to Email Your Resume] and CC: Allan (R1223894) ***
Skills