Sign in or register for a JobTech account.
Jobs that require

cloud technology

skill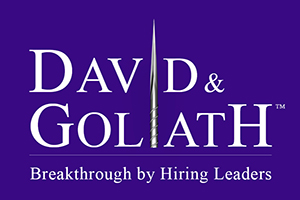 Are you an exceptional Data Architect with experience in Hadoop Big Data & Data Warehouse?
If so, this could be the career opportunity for you !!
Data Architect (DW, Big Data) - perm in Investment Banking
Work closely with data analysts, data scientists and business end-users to synthesise data requirements for the creation of large-scale data models and data flow designs to optimize how data is sourced and flowed across the enterprise
Design data models to guide implementation of data solutions at application and enterprise levels to meet current and future business needs
Be involved in the development of data architecture strategies at enterprise level
Be involved in the setting of principles and best practices pertaining to data architecture
Drive action plans to support the transition to the desired data architecture state
Design and implement data solutions using a blend of best-of-breed and emerging technologies
In return for this excellent career opportunity, we ask that you have the following:
Possesses Computer Science or Computer Engineering Degree in Top Tier Institute
Relevant working experience in data modelling and data flow design, preferably in an investment or banking environment
Experience working with enterprise databases using database technologies (PL/SQL, SQL, NoSQL) and data integration products (e.g. Informatica)
Exposure and knowledge in any of the following technologies is advantageous:

Hadoop Technologies: HDFS, Zookeeper, Yarn, Spark, Hive, Impala, Sqoop, Solr, ELK, Flume, Kafka
Hadoop Platforms: Cloudera, Databricks
NoSQL Databases: Neo4J
Cloud based Big Data Services: AWS EMR, Azure HDInsight
Elastic Search

Good team player with strong analytical skills and enjoy complex problem solving with innovative ideas
Able to understand concepts across multiple disciplines to synthesise the knowledge for data model and data architecture design
Strong communication and people skills to interact with internal and external stakeholders to develop and implement solutions
Meticulous and good at working with details
Passion for data and technology
CFA equivalent certifications would be an added advantage
Disclaimer: Candidates who are shortlisted will go through Technical Tests and Face to Face interviews.
If this speaks to you and you are ready for a new challenge, please send your Resume in MS word format to bennie.yeo(a)davidgoliath.net
Even if you are not interested, you can still park your CV with us for other Banking IT positions or forward this Advertisement to your counterparts with the relevant Banking IT experiences I am looking for.
We Seek to:
Understand your personal circumstances, needs and ideals
Present your credentials to our clients only with your permission
Strategize and consult with you
Your application will be kept with the strictest of confidence.
EA License Number: 18S9167
Registration ID: R1114115
Skills

Our client is a leading German MNC with more than 400+ employees worldwide in different business sectors like industrial, automation, automotive and hand-held measurement equipment. Singapore, being the R&D centre for this division is currently hiring for a creative Embedded Software Engineer familiar with User Experience and User Interface for the team.
Senior Embedded Software Engineer (UX / UI)
Responsibilities
To specify, design and verify software running in an embedded test and measurement environment. The products operate in the field of hand-held measurement instruments for high-performance data cabling systems (up to 3GHz). This role is particularly focussed on the user experience and user interface of the instruments (UX/UI) so there is considerable scope for creative and design input alongside the software development. The role includes support for the full product lifecycle.
Specify, design and verify application code for next-generation embedded systems.
Maintenance and ongoing development of existing legacy applications, including feature enhancements and upgrades.
Management of the entire software development lifecycle, including a structured approach to project management and documentation.
Requirements capture and translation of product requirements into technical requirements and specifications.
Delivering user experience and graphical user interface designs (UX/UI) that are attractive, consistent, professional, and aligned with corporate brand image.
Working with the rest of the team on the design of future system architectures and platforms
Working with the rest of the team on system testing, debugging, and quality assurance
Ensure that all business activity is conducted in line with company values, policies and codes of conduct
Undertake any other activity as reasonably requested by management
Requirements
Proven track record of developing commercial applications for embedded systems.
Commercial experience of developing graphical user interfaces with third-party GUI frameworks.
Commercial experience with databases and data manipulation.
Experience with some or all of the following technologies will be beneficial: C#, C++, C, Embedded Linux, GUI frameworks, Microsoft embedded platforms/Windows CE, Python.
Experience with the use of Model-View-Controller (MVC) architectures would be beneficial.
Experience of developing client-server or Cloud applications would be beneficial.
Experience of working with defect tracking systems (e.g. JIRA, TestTrack Pro/Helix ALM)
Experience of working with version control and automated build tools (e.g. git, Jenkins)
Experience of working with structured and documented product requirements, thus allowing unit testing and automated regression testing would be beneficial.
Good communicator including excellent verbal and written English.
Degree in Software Engineering, Computer Science or another related subject.
Ability to work autonomously with minimal supervision, including time management and prioritisation.
Team player who enjoys interacting with a group of highly-motivated engineers.
Ability to analyse and resolve complex technical issues at a system design level, collaborating across multiple disciplines.
Flexible approach to working in a small team, requiring a hands-on approach to getting things done.
Interested applicants: Please send in your detailed resume to hr@searchstaffing.com.sg or contact Vincent Low for a confidential discussion at 6749 4236.
Skills

YOUR CLIENT
A multinational banking and financial services corporation with branches numbering more than 100 island-wide. The largest bank in South East Asia by assets and among the larger banks in Asia.
YOUR ROLE
Taking the ownership of design and development of market and liquidity risk systems.
Taking the ownership of driving the discussion with business users
Deliver project in time
YOUR PROFILE
Strong hands-on experience in Java 8, Microservice & Docker
Good knowledge in workflow tools, e.g, Camunda, Flowable, Activiti.
Good knowledge in JMS (Active MQ, Kafka, Rabbit MQ), Apache Camel
UI Frameworks: AngularJS or ReactJS or VueJS, JavaScript, jQuery
Spring, Spring Boot, Spring Batch, Spring Cloud
ORM like Hibernate or JPA
Familiar with Linux operation system
Strong knowledge in SQL (Oracle, MySQL, MariaDB)
NoSQL Database like MongoDB, Cassandra
Experience working with, or an interest in Agile Methodologies, such Scrum
Knowledge of software best practices, like Test-Driven Development (TDD) and Continuous Integration (CI)
Experience building, deploying, and maintaining microservices on AWS, Kubernetes or Openshift
Experience using Docker to create reproducible build and deployment pipelines
Experience with Elastic Search as search index and ELK for log aggregation and analysis
You know what "immutable", "idempotent", "stateless application", "horizontal scaling" mean. You can explain how and why these traits are important, citing specific examples from your professional experience.
You know how to read explain plans and tune SQL Queries, profile applications, analyze heap and thread dumps
Able to automate repetitive tasks
Good-to-have
Cloud Platforms like AWS, Open Shift, PCF
Good to have knowledge on ELK stack
Big Data exposure with Hadoop, HIVE, Spark, Impala, Sqoop, Oozie
PRO-TIP: Even if you only have SOME of the requirements do apply and we'll talk further.
Angel Felismino | angel@aitsoftware.com | +65 9165 5490 | www.aitsoftware.com
Skills

Hands-on experience in Java based Web and API development platforms on transactional system (e.g Banking, payments , ecommerce, Insurance) - 3+ Years.
Experience designing and developing RESTFul API Services using Spring / Spring Boot, JSON, XML and other open source frameworks (3+ years).
Experience with Oracle PL/SQLMandatory skill – High-end Java full stack :Core Java - new concurrency libraries, how garbage collection works, collections etc.
Experience with stream processing using Kafka, KafkaTest driven development.
Expert knowledge of unit testing and mock/virtualization frameworks - JUnit, TestNG, Mockito, ServiceV, SOAP UI or other similar tools.
Tools: JIRA, Confluence, Maven, Jenkins, GitHub hands-on experience.
Experience with Agile MethodologySwift Payments and MT202 and MT103 experience.
Strong oral and writing skills characterized by the ability to communicate technical and non-technical information thoroughly and clearly to a range of reading and comprehension skill levels.
Good to have:
Java certificated professional course.
Hands-on experience building scalable, enterprise level cloud native distributed data services using Openshift or similar, and workflows using Drools, and jBPM or ActivitiExperience in selection and usage of right patterns and building containerized micro services on Docker or similar platforms.
Skills .NET Developer (CRS On Cloud)

Description/Comment: Design, build and configure applications to meet business process andapplication requirements.
REQUIRED: C# AND ASP.NET
Primary Skill Application Development

Please send your updated resume / refer your friends to [Click Here to Email Your Resume] , [Click Here to Email Your Resume] to initiate the process
Skills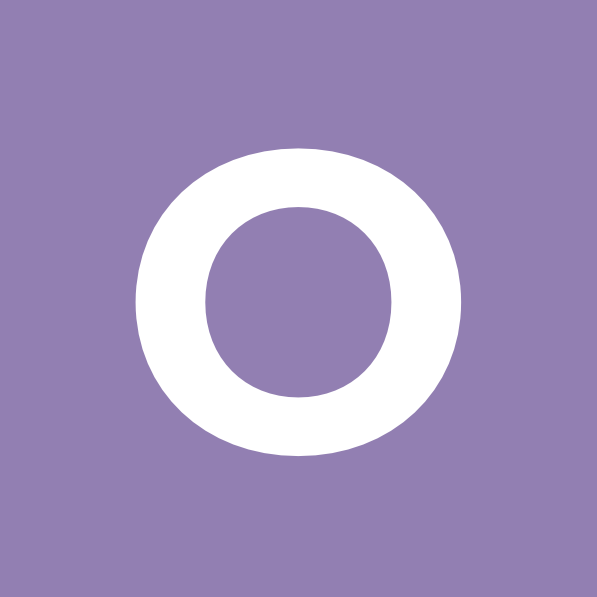 Responsibilities:
>- To provide 1st level of support via hotline calls and emails with SLA.
>- To log all customer requests into internal ticketing system.
>- To monitor Linux & Windows system on AWS and Azure cloud.
>- To provide efficient and timely technical support to end-user.
>- To escalate any unresolved issue to 2nd and 3rd level engineers for further resolution.
>- To follow up on the progress of all outstanding issues until Read more
closure.
>- To perform other IT related duties when assigned by the management.

Requirements:
>- NiTEC / Diploma in IT
>- Familiar with Windows OS
>- Possess the strong sense of responsibility, initiative and commitment to customer service
>- Meticulous and a team player with pro-active and good attitude
>- Experience in Linux /cloud computing will be an advantage.

Please submit resumes to [Click Here to Email Your Resume] with the following details in MS Word format:

John Goh Meng Chye
>EA License No : 06C4642
>EA Reg No : R1102621
We regret that only shortlisted candidates will be notified.
Skills

Job title – AEM Developr
Duration: 6-12 Months with high possibilities of Extension

Job Description:

Essential for this role

AEM 6.0 and later
Caching strategies
Adobe Analytics / Google Analytics
Personalization
Java
Unit Testing


Good to have

Other CMS
Static Site Publishing
Open source technologies
Cloud technology (AEM on cloud)
Automation & configuration management (particularly in AEM context)

Cheers,
>Jegatheesan Gunasekaran
[Click Here to Email Your Resume]
Skills

Are you the right person we are looking for as our team player to support our business growth? As part of our Next-Generation ICT Engagement and Consultancy (Thatz 2.0) growth roadmap, we are seeking keen candidates to join us on our journey as we scale towards greater heights.




Founded since 1998, Thatz International has now evolved into the Next-Generation ICT Engagement and Consultancy establishment.

Thatz 2.0 offers leading edge ICT Read more
& Digital Solutions, as well as, world class Services to organizations, companies or institutions seeking to further their operations or businesses excellence.

A BizSafe3 and TAFEP pledge company, Thatz International has been recognized through various achievements such as Singapore SME1000 since Year 2013 and Total Defense Award since Year 2012. The Founder has also been recognized with the inaugural Teochew Entrepreneur Award 2016.

Join Thatz now to maximize your true potential to the fullest by excelling in your CAREER
ARE YOU THATZ ONE?

ICT Security Executives

Primary Responsibilities:

Coordinate GITSIR & CWC alerts – track responses & closures.
Security Patch Management.
Review logs for potential security issues, alert & track findings & closures.
Assist in Security Incident investigation & follow-up.
Compile monthly statistics on threats & trends.
Assist to conduct User Awareness activities.
Assist in IT security projects.
Coordinate Vulnerability Assessments, Penetration Tests, Source Code reviews – schedule, findings, responses & closure of findings.


Job Requirements:

Good knowledge of IT security controls, patch management and be involved in operations of complex ICT infrastructure.
Working experience with IPS, IDS, WAF, Anti-Malware systems and SIEM.
Experience with security practices of Internet, Intranet, WAN and Cloud networks.
Understanding of Network and Architecture fundamentals e.g. IP addressing and AD.
VPN Technologies (IPSEC, SSL).
Good knowledge of IIS, SMTP, FTP, DNS, DHCP, WINS.
Good knowledge of Multi-Vendor Internetworking Technologies (Router, Switches, Firewalls, Wireless, VPN, Load balancer).
Knowledge in the following areas will be an added advantage:

At least 3 years of working experience in security and network operations with project implementations
At least 2 years of hands-on practical experience in configuring and monitoring security systems including intrusion detection/prevention systems, Anti-malware system, authentication systems, security patch management, log management, SIEM and security incident response
Experience in IM8 compliance or other cyber security frameworks e.g. NIST, ISO 27001 and/or CIS.
Web application security testing such as Network vulnerability assessment, penetration test and source code review will be a strong advantage


Key objective of this role:
>To deliver awesome user experience through result oriented yet friendly service disposition ...we call it Thatz Way!

Benefits:
Compensation Package:

Basic Salary
H&S Insurance Coverage
Annual Leave and Medical Benefits
Other Benefits


As a people developer, we embrace Thatz Delight for:

Annual Increment based on your job performance
Company events and annual awards
Community and sustainability support




As an advocate for fair employment, we strive to do our best to render objective and merit based considerations for all applications, and we shall communicate with you personally when short-listed. For those who are not short-listed, your profile will be kept for other opportunities where suitable.

Best wishes to your job search!

Feel free to recommend this position to your friend(s) or relative(s) who may meet our needs and be rewarded.

For more information about THATZ and other job listings, please visit: www.thatz.com
Please like our Facebook: www.facebook.com/thatz.international
LinkedIn: www.linkedin.com/company/thatz-international-pte-ltd
Our Software Product: www.thatzcontact.com and https://yummydurian.com
Skills Our client a large leading Automotive company seeking for IT EXECUTIVE (Hardware Engineer & Software) to join them.

Requirements/Responsibilities:

Diploma holder with 3 years of experience 1st & 2nd level support with Hardware and Software expeirence.
Experience with Server a MUST.
Able to provides solutions to user problems (software/hardware) and provide in-house technical helpdesk and desktop support to end users.
Maintain, provision, install and set-up new hardware and software both on premise VMWare servers and Read more
on Amazon Web Services Virtual Private Cloud.
To Perform diagnostics and troubleshooting for end-user IT -related problems.
Identifies and resolves hardware, software and operator problems, makes minor repairs, or liaise with respective hardware/software vendor to solve it.
Experience with 1st level & 2nd level of maintenance and support of the network infrastructure for all the sites.
1st level & 2nd level of maintenance and support of all the servers.
Performing backup of servers.
Procurement of hardware and software based on established IT guidelines.
Maintain and manage IT Inventory list.
Administration and maintenance of IT network infrastructure
Preferably experience with Navision, MecWise, Sales Management & Autopac
Good communication and problems solving skills.
Team player with good level of initiatives.
Able to commence work with short notice.

Others:

Located Central West
Regular Office Hours
Salary Upto $3,500 + AWS
Skills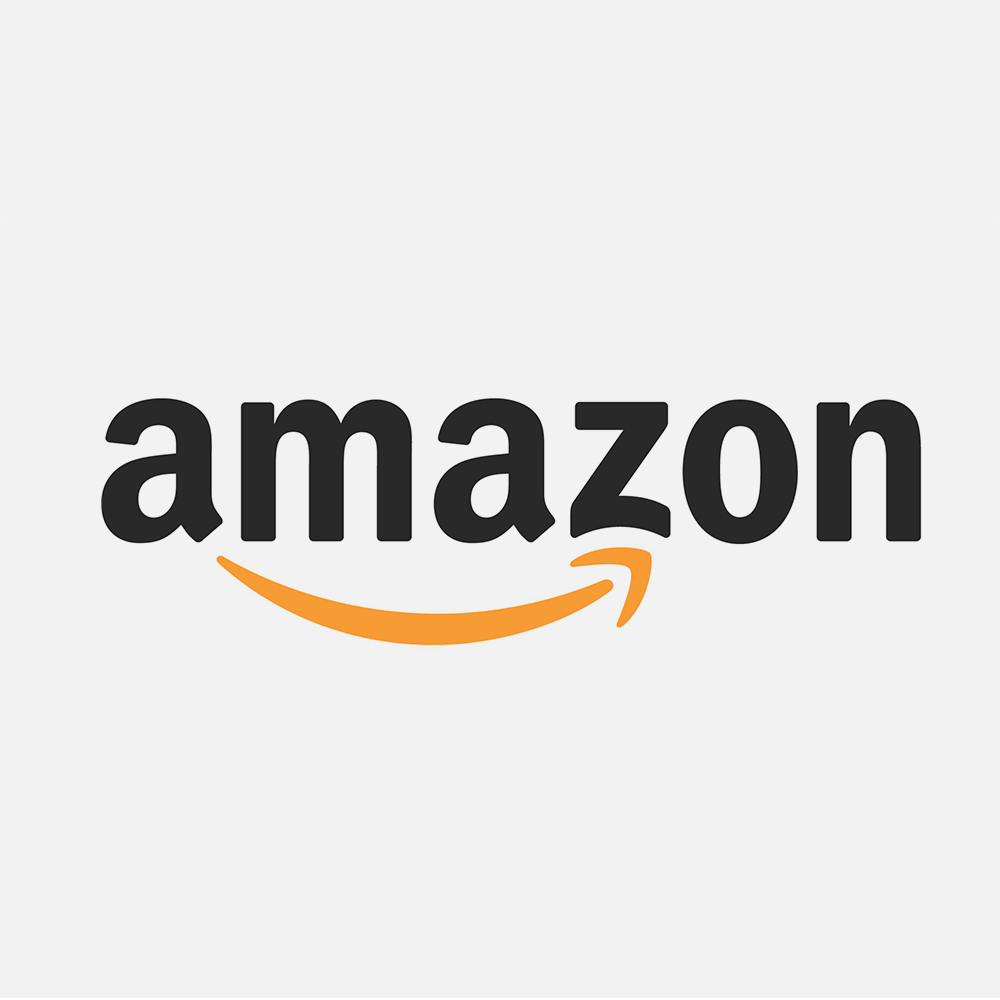 Are you a Machine Learning (ML) and Deep Learning (DL) specialist? Do you like to solve the most complex and large-scale challenges using Machine Learning and Deep Learning? Are you excited by the idea that you could help public sector customers drive real value from production usage of Machine Learning and AI? Thrilled to be a key part of Amazon, who has been investing in Machine Learning for Read more
decades, pioneering and shaping the worlds AI technology? Come join us!

At Amazon Web Services (AWS), we are helping the global public sector organizations build ML and DL models on the AWS Cloud. We are applying predictive technology to large volumes of data and against a wide spectrum of problems.

ML and DL are rapidly growing in importance. Were seeing more and more amazing work being done from smart city automation and mobile apps to financial trading and shipping logistics. Given the scale required for developing models, the cloud is an ideal place to deploy these models, and Customers across all industries are choosing Amazon Web Services (AWS) to deploy their models. Were looking for someone passionate and deeply excited about this space. Someone who is devoted to helping customers understand how AI can make a big difference to their businesses.

Amazon Web Services (AWS) is looking for a Senior Solutions Architect, who will be the Subject Matter Expert (SME) for helping customers design machine learning and deep learning solutions leveraging AWS. At AWS, customer obsession is in our DNA. The successful candidate will become a trusted advisor to our customers and will partner with AWS specialist sales, business development, and product teams to craft a go to market strategy, enable large-scale customer use cases and drive the adoption of AWS for ML/AI platforms.

You must have deep technical experience working with technologies related to artificial intelligence, machine learning and/or deep learning. A strong mathematics and statistics background is required, in addition to experience building complex classification models. You will be familiar with the ecosystem of software vendors in the AI/ML space, and will leverage this knowledge to help AWS customers in their selection process.

Candidates must have great communication skills and be very technical, with the ability to impress AWS customers at any level, from executive to developer. Previous experience with AWS is desired but not required, provided you have experience building large scale solutions. You will get the opportunity to work directly with senior engineers at customers, partners and AWS service teams, influencing their roadmaps and driving innovation.

If you are someone who enjoys innovating, likes solving hard problems and working on the cutting edge of technology, we would love to have you on the team.

Responsibilities

· Work with customers development and data science teams to deeply understand their business and technical needs and design working prototype solutions, POCs that make the best use of the AWS cloud platform and AWS AI and ML Services.

· Produce and validate reference architecture implementations, labs, and presentations to evangelize design patterns and best practices for AWS AI and ML services.

· Collaborate with AWS field teams to build a strong worldwide machine learning and deep learning community.

· Act as a technical liaison between customers and the AI services engineering teams to provide customer driven product improvement feedback.

· Travel for face-to-face customer engagements, internal conferences, and industry events.

· Partner with Solution Architects, Sales, Business Development and the AI Service teams to accelerate customer adoption and revenue attainment.

This role to be based in Singapore. To service APAC and Japan - upto 70% travel will be required.

Basic Qualifications

· 5+ years of experience in design/implementation/consulting experience of Machine Learning or Deep Learning solutions.

· 5+ years of experience in performing data exploration and feature engineering.

· 5+ years working with business stakeholders and identifying which modeling technique should be used.

· 3+ years of experience with one or more Deep Learning frameworks such as Apache MXNet, TensorFlow, Caffe2, Keras, Microsoft Cognitive Toolkit, Torch and Theanu.

· 5+ years professional experience in software development in languages related to ML like Python or R. Experience working with RESTful API and general service oriented architectures.

· 3+ years of experience of technical architecture, design, deployment and operational level knowledge of AI platforms, standards, protocols and devices.

· Meets/exceeds Amazons leadership principles requirements for this role

· Meets/exceeds Amazons functional/technical depth and complexity

Preferred Qualifications

· 5+ years in consultative technical sales or professional services with a proven track record of success. Ability to gain credibility and build relationships with all levels in an organization, from technical experts to senior executives.

· 3+ years hands-on experience working with AWS or other cloud/virtualization platforms.

· 3+ years working with enterprise customers.

· Experience communicating effectively across internal and external organizations, for complex mission-critical solutions.

· Experience with predictive analytics, semi- and unstructured data.

· Experience deploying production-grade machine learning solutions on public cloud platforms.

· Hands-on experience with data manipulation, data analytics and data visualization tools (e.g. Hadoop, Spark, Presto, Hive, Kibana, R, RStudio).

· PhD or Advanced Degree in data science or machine learning space.

· Continuous interest in the academic development around neural networks and machine learning general. A perfect candidate would be an active influencer and contributor in this space.

· Experience with AWS services related to AI/ML highly desirable, particularly Amazon EMR, AWS Lambda, Amazon Machine Learning, Amazon Athena, Amazon Redshift, AWS IoT, Amazon DynamoDB etc.

· Experience working with supervised, unsupervised, and semi-supervised modeling techniques.

· Expert level understanding and experience in the field of AI and related technologies, including deep learning and overall machine learning concepts. Deep experience developing AI models in real-world environments.

· Strong understanding of machine learning algorithms such as clustering and classification algorithms and especially neural networks (CNN, RNN etc.). Having worked with both structured and unstructured data in the past to gain effective insights.

· Significant experience creating, testing and deploying ML models. Significant experience developing AI solutions and passion for getting hands dirty with code e.g. familiar using DL Platforms/Tools like MXNet, Caffe, Caffe2, Theano, TensorFlow.

· Solid grounding in statistics, probability theory, data modeling, machine learning algorithms and software development techniques and languages used to implement analytics solutions.

· Strong verbal and written communications skills are a must, as well as the ability to work effectively across internal and external organizations and virtual teams.

· Ability to influence and build mindshare convincingly with any audience, including the ability to create compelling demonstration of AI solutions. Confident and experienced in public speaking to large audiences.

· Advanced degree in computer science, engineering or mathematics.

· AWS Certifications - AWS Solutions Architect Professional desired.
Skills