Sign in or register for a JobTech account.
Jobs that require

continuous improvement

skill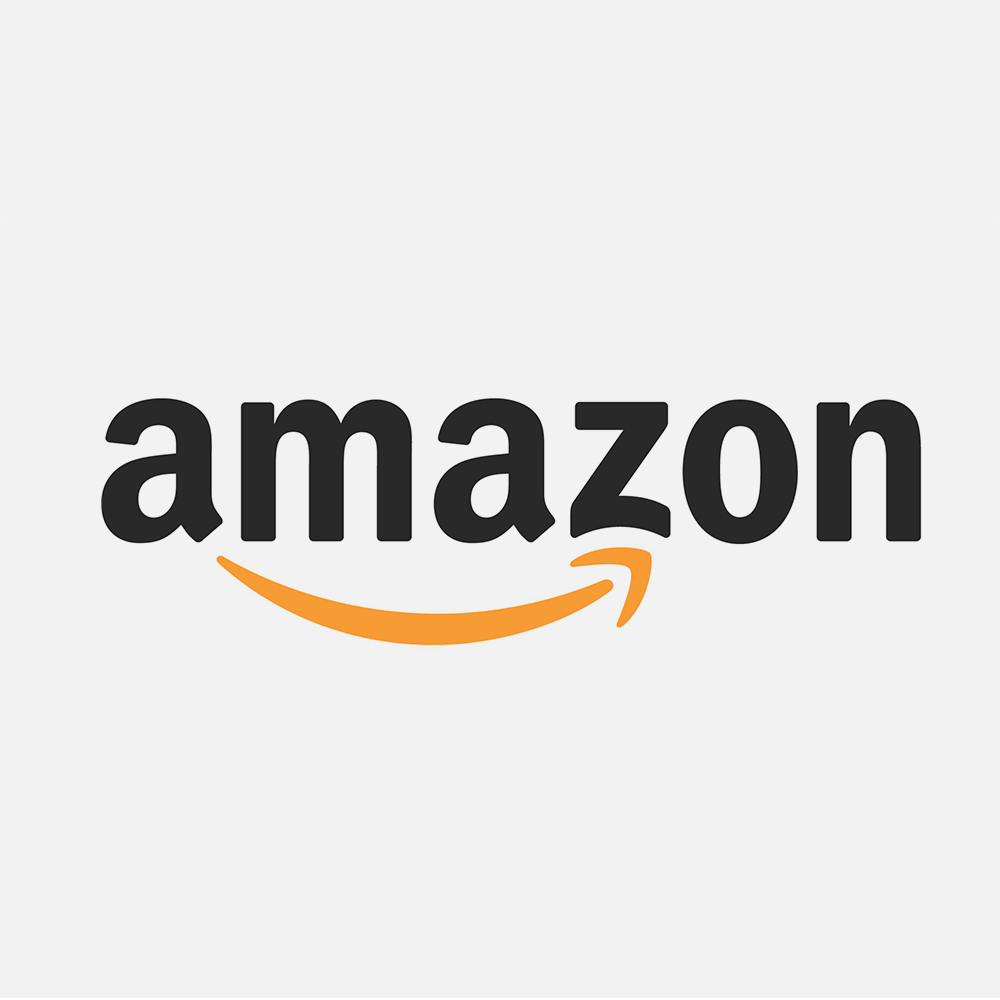 Do you have an aptitude for analyzing opportunities and creating innovative business deals? Do you enjoy working at the intersection of customers and product/service teams to develop commercial outcomes while building consensus across stakeholder groups?

Strategic Customer Engagements (SCE) is seeking a senior individual for the Deal Team to focus on commercial innovation for our newest and fastest growing cloud services. You will partner in the critical phases of Read more
the Deal Cycle (Strategy, Structuring, Negotiations, and Closure), and be specifically responsible for helping understand and qualify the desired business outcomes for the development of the deal structure. You will consult to the internal AWS service teams on developing commercial business models that can be monetized at scale and in a way that aligns customer outcomes and service team goals. The ideal candidate will have customer facing experience and have an interest in digging into technology use cases, be a proven collaborator across multiple stakeholders, and have a business lens that enables them to distill complex scenarios down to their essentials.

Strategy: Partner with broader sales teams to set objectives, analyze key data, and ensure alignment with technology service teams. The individual will be able to provide advice on the competitive situation and create an actionable strategy.

Structure: You will be specifically responsible for designing the right deal structure for AWS services sold as standalone deals or in conjunction with a broader cross-service deal structure in a way that meets the desired business objectives, addresses competitive considerations, and maximizes the value of the opportunity. This may include analysis of the historical purchasing patterns of the customer, balancing the goals of the customer and AWS, and striking the right bargain.

Negotiations: Experience with customer negotiations focused on the commercial aspects of the deal structure. The individual understands the impact of business terms and pricing and provides alternative solutions.

Closure: Will be able to partner in bringing to contractual closure the confirmed deal structure and framework.

Key responsibilities include:

· Act as trusted advisor and thought leader in the development of the commercial deal structure. Partner with the execution of the sales cycle (strategy, structuring, negotiation, and closure) for strategic, complex, or highly competitive opportunities.

· Consult with an influences internal stakeholders, experts and other resources not under direct control, helping to remove obstacles and aiming goals achievement.

· Facilitate alignment and effective AWS communication within sales team and internal/external key partners/customers and promptly resolve any conflict to encourage harmonious and productive interaction.

· Cultivate best practices through analysis and reporting in support of continuous improvement.

· Work with key internal stakeholders (e.g. operations, legal, etc.) as needed.

Basic Qualifications

· 5+ years experience in sales, product management and/or a deal team building customer impacting strategic and/or complex commercial deals

· Technology use case acumen, ideally in AWS products and services

· Strong analytical skills and the ability to articulate complex concepts to cross-functional audiences.

· Experience working with sales teams on structuring of big, complex, and/or competitive opportunities in a technology sales environment.

· Excellent written and verbal communication skills

Preferred Qualifications

· Advanced degree or equivalent relevant experience

· Direct field experience in working with customers of all sizes

· Successful track record of driving adoption of new and disruptive technologies

· Experience working inside a product or service team

Amazon is an Equal Opportunity-Affirmative Action Employer Minority / Female / Disability / Veteran / Gender Identity / Sexual Orientation
Skills Position Title

Technician

22-Oct-2018

Job ID

252979BR

Job Description

Operate machine and perform inspection of contact lens in accordance to procedures and quality standards •Comply with regulatory requirements and guidelines in GxP and HSE •Provide technical support for operations and support operational productivity and product quality •Review production documents •Ensure machine downtime and scrap is minimized •Drive continuous improvement (Kaizen) projects in equipment performance •Coach and equip production operators to resolve problems in terms Read more
of operation, maintenance and troubleshooting of equipment

Minimum requirements

Diploma/ Nitec in fields of Electrical, Mechanical Engineering or equivalent English Fresh graduate or relevant experience in high volume manufacturing environment

Job Type

Full Time

Country

Singapore

Work Location

Singapore

Functional Area

Technical Operations

Division

ALCON

Business Unit

NON-NVS AL MFG/TECH OPERATIONS

Employment Type

Regular

Company/Legal Entity

CIBA VISION ASIAN MANUF & LOG
Skills Position Purpose & Summary

The Risk Management Group (RMG) plays a key role in enabling Cargill's strategic direction to strengthen its trading and risk management capabilities. RMG is on its journey to becoming a world-class risk management practice, and continuing to execute on its multi-year strategy is paramount to its success. The TCM Enterprise Risk Lead is an embedded leader within the TCM organization leading TCM's global Risk and Read more
Credit analysis team (approximately 20 employees) and offering both business and fiduciary leadership insights into the business risks of TCM.

Areas that this leader will be making an impact:

• Ensure fiduciary soundness and independence in assessing key risk metrics with the Enterprises; providing governance as directed by the Financial Risk Committee (FRC).

• Create tangible, observable, realized bottom line value improving trading game plans, trade structuring, loss prevention, and creating efficiency gains

• Be a go-to resource for Business Groups and Stakeholders in areas of risk management, trading, strategy, and talent development

• Execute exceptional results through agility, resiliency, decisiveness, and being results driven

• Leverage high performing system thinking mindset and thought leadership for strategic opportunities that enhance growth

• Lead to enable a world-class risk management culture as a member of the RMG Leadership Team

• Partner on key mergers, acquisitions, divestitures, and joint ventures (MADJV) with CSD and the TCM Enterprises

• Educate Cargill leaders and broader Cargill employees, on RMG's initiatives, Market Risk Framework, and key concepts.

The TCM Enterprise Risk Lead will have the experience, knowledge, and expertise to help ensure RMG makes timely, strategic decisions optimizing Cargill's market risk capacity.

Enterprise Risk Leads, and their teams, are embedded into Enterprises and Groups to establish a partnership but must maintain independence to perform RMG's fiduciary role. In order to deliver on the vision, and ultimately best in class risk expertise, the Enterprise Risk Lead role requires strong influencing skills, the ability to build trusting relationships, apply business acumen, effective communication, leadership presence, a people first mindset to design and lead high performing and engaged teams, a system thinking approach, and laser focused execution while role modeling Cargill's values and leadership expectations.

There will be significant visibility within Cargill with key stakeholders including the Financial Risk Committee and other C-Suite Executives, Business Group Leaders, CSD, and Finance Leadership. The role will also have a significant presence in the Enterprises, Groups, and RMG partnering closely with Group Trading Managers, Traders, Enterprise Finance Leads, other Enterprise Risk Leads, and the RMG Market Risk COE Lead.

Principal Accountabilities

Enterprise Market and Credit Risk Management (40>)

• Deliver value-added activities (e.g. efficiency gains, improved game plans, trade structuring, loss prevention)

• Provide actionable market risk, credit and structure insights to support decision making and enable an integrated operating approach for Cargill

• Bring Risk thought leadership to support Corporate and Enterprise strategic initiatives (portfolio, strategic reviews, etc.)

• Provide market risk expertise and leadership on CRC and FRC governed areas, Enterprise/Business Group requests, and Risk Profile reviews

• Lead team in providing data driven risk quantification on existing portfolio through Cargill's Market Risk Framework and updated TCM RU methodogy, scenario planning to management and traders, and trading performance metrics for use in continuous improvement

• Promote prudent risk taking, optimal sizing, and support dynamic management of exposures to maximize risk/reward potential; ensure the appropriate rigor and assessment are applied to any position taking.

• Support leading market risk and performance lookback meetings while actively and openly challenging positions and game plans when necessary

• Continuously seek process improvements such as systemizing existing reports and dashboards, standardizing and programing key tasks, and questioning RMG and Finance processes; once improvements are identified enact change

• Bring external learnings to broaden and improve market risk quantification and measurement

• Strengthen and foster a healthy risk culture; promote the "Integrated Operating Company" mindset in the management of risk

Strategy & Execution (20&)

• Execute and support RMG's ongoing risk management vision and strategy

• Be a go-to resource for embedded businesses in areas of risk management, trading, strategy, technology, FP&A, and talent development

• Lead TCM risk team executing roadmap to implement strategic priorities and deploying best practices

• Overcome strategic and organizational challenges to build a world-class risk management practice

• Recommend strategic choices and prioritize while gaining alignment with key stakeholders within the TCM Enterprise

Talent Development (20>)

• Design and lead a high performing, diverse, and engaged team that models Cargill's leadership expectations, guiding principles, values and behaviors

• Effectively manage team performance and retention through education, feedback and coaching, development, succession planning, and sponsorship of career opportunities.

Communication and Stakeholder Management (10>)

• Be an engaged, embedded partner with stakeholders (e.g. Enterprise Leads, Group Leaders, Group Trading Managers, Enterprise Finance Leads, etc) leading change and gaining alignment on trading, risk management, strategy, and other projects

• Take the lead developing relationships within Trading and Finance to improve connections between Groups and functions both within the Enterprises the role supports and outside

• Build and leverage external relationships with TCM customers, banks and research firms

• Effectively communicate and educate Cargill leaders and employees on RMG's initiatives.

Engage as Member of RMG Leadership (10>)

• Work with RMG Leadership on cross enterprise risk projects and in leading global RMG; collaborate to bring consistency, improved processes, best practices, standardization, and promoting continuous improvement

• Embrace new ideas and concepts developed by the broader RMG team and pilot or implement when needed

• Learn from the outside and share with Cargill and RMG on industry practices, risk discipline advancement, and benchmarking

• Role model Cargill's values and foster an environment of constructive challenge within the RMG team

• Engage in strategic workforce planning, actively support the export/input model and talent initiatives to attract, develop, and retain top talent for Cargill and RMG.

Education, Experience, Skills

Required Qualifications

• Bachelor's degree

• Proven market and credit risk management understanding, both in their concepts and in their application to business decisions.

• 8 years of business experience in a relevant area (e.g. trading, market risk management, finance, etc.)

• Demonstrated leadership skills to drive enterprise change management and resolve conflicts; ability to navigate complex organizations and develop high-level stakeholder partnership

• Experience working in different geographical areas and across enterprise-wide functions

• A commercial mindset with commodity trading and options exposure

• Strong ability to apply judgment when dealing with ambiguity and variable market factors

• Proven strong organizational, analytical and problem-solving skills

• Strong communication skills

Preferred Qualifications

• 7 years of market risk-related experience

• MBA, CFA, or related post-bachelor education

• Deep understanding of FX, operational, and credit risk

• Experience managing a global team

• In-depth TCM and Cargill knowledge

• Desire to work with a culturally diverse and dispersed global team.

Other relevant information to the position

The successful candidate will need to demonstrate proven ability to lead a diverse group of risk and credit domain experts and to develop new talent with high performing pipeline. To gain an understanding for both the proprietary and contingent risks created by TCM's business model and to be able to explore both in detailed analysis.
Skills Position Purpose & Summary

The primary focus will be on transactions and projects within APAC region though based upon global needs and demand the position holder may also support projects in the other regions or global projects.

MADJV Manager

Part of Cargill's strategy is to actively balance the portfolio of activities and businesses, which results in a growing pipeline of Mergers, Acquisitions, Divestitures and Joint Venture (MADJV) activities. It is HR's Read more
goal to successfully manage MADJV's in order to realize the highest possible value, limit risks and protect Cargill's interests, values and culture. Overarching, our objective is that we create a successful and positive experience for our people and that we ensure best in class execution of MADJV projects in Cargill. MADJV managers are responsible for the MADJV HR framework, processes and tools including related continuous improvement.

This position is recognized as a trusted advisor with deep understanding of MADJV HR tools and practices across the HR function and corporation with a business oriented mindset. The position of MADJV Manager within Global HR Solutions (GHRS), leads the HR service delivery to MADJV projects from an end-to-end perspective. This starts with the Due Diligence phase, followed by the transaction phase and execution of MADJV integration. This position leads all MADJV phases on behalf of HR, and partners with Corporate Development, Business HR and the HR Centers of Expertise (COE). There is continuous cooperation and seamless hand-offs with the GHRS Market and Domain teams to successfully execute upon the MADJV projects. In addition, this position works closely with the businesses and the other functions to ensure successful delivery of Mergers, Acquisitions, Divestitures and Joint-Ventures.

The position requires superior judgment, including the ability to recognize, anticipate and mitigate potential MADJV HR problems, develop solutions and counsel business leaders and corporate development teams toward those solutions.

The position requires a pro-active and driven approach and the ability to prioritize and follow through on numerous projects simultaneously, while remaining flexible and agile in responding to exigencies. Dedication and commitment towards providing excellent, value added advice and an entrepreneurial, internationally oriented spirit are corner stones of being successful in this position. This MADJV manager thrives in a transactional, team-oriented context and a complex, challenging and demanding environment.

Project Manager

This position is responsible for leading project management activities across global projects that have significant impact on the organization. These projects may include strategic initiatives, organizational restructuring, capability building projects, MADJV activities, and other – all from an HR perspective.

Candidates for this position are expected to have experience managing large, global projects, typically with a minimum of $1 million total project spend. The candidate will utilize PPM.

This position demands a strong leader who can partner effectively with all levels of the organization globally.

The chosen candidate is expected to be an empowered partner who must drive results, proactively identify and resolve problems, and make tough decisions. This position is expected to keep up with project management technology, trends and best practices.

The incumbent in this position is expected to be an expert in project and portfolio management methodologies, tools and processes, and have thorough knowledge in HR operations and MADJV activities. Work typically includes: project charter management, project kick-off support, planning, project scheduling, cost management and status reporting. The Project Manager identifies, recommends and implements project management best practices. This position is responsible for portfolio and project management activities across projects with the highest cost, complexity and risk, including project planning, execution and governance. The Project Manager has the primary responsibility to ensure that the projects produce the desired outcomes on-time and within budget.

Principal Accountabilities

Key responsibilities of MADJV Delivery Manager:

MADJV Leader:

• Provide leadership in APAC region to deliver HR MADJV projects, from execution planning to the measure phase.

• Translate key implications from business strategy into the transaction and act as strategic partner of business in the transaction

• Be a go-to-person for MADJV transactions in the regions, to ensure requirements for execution are shaped, understood and delivered at the right time and with the highest quality of delivery

• In partnership with Business HR, ensures the delivery of the HR part of the overall integration, including Talent assessment, Cultural integration and other key people matters.

• Ensure alignment of the HR operating model and governance of HR Risk

• Work closely together with GHRS Market and Domain teams to execute flawless hand-offs in the end-to-end HR MADJV process.

• Maintain extensive collaboration and communication between the global regions to monitor ongoing alignment of client priorities and expectations to resource availability and service delivery of assigned transactions.

• Advise and articulate domain/country-specific HR MADJV requirements to effectively help business leaders and other stakeholders of transactions understand and address priorities, challenges and opportunities

• Develop and maintain key internal and external relationships, which may include: business leaders, hiring managers, business/function human resource leaders and industry contacts

Change Leader:

• Lead the approach to MADJV transaction activities to align talent, employment and cultural practices to Cargill and the Enterprise.

• Collaborate with other functions and roles serving similar clients to share knowledge, best practices and develop creative solutions.

• Champion a strong continuous improvement culture to ensure deployment of scalable, simplified and standardized processes, e.g. further development of HR MADJV playbooks and Project Management tools and best practices

• Establish a culture of accountability and measurement within HR MADJV integration teams and overall Project Management

Key Responsibilities of Project Management Delivery Manager:

Project Management:

• Manages medium, large scale and global projects for HR, including MADJV initiatives.

• Leads project reviews utilizing expert knowledge of project management methodologies, tools and processes.

• Identifies, recommends and implements project management best practices based on expert knowledge of project management.

• Provides mentorship, coaching and development for project team members as appropriate. Provides leadership within region to deliver HR MADJV projects, from execution planning to the measure phase.

• Coordinate resources across HR including BHR, GHRS, COE and Cargill Business Services (CBS).

Project Planning:

• Defines project objectives and scope utilizing expert knowledge of project management practices and procedures.

• Plan the course of action required to meet the project intent.

• Determines project requirements and timelines

• Responsible for the Project Management Plan, which includes areas such as a business case, work plan, schedule, budget, resource plan, communication plan, change plan, and risk plan. Translate key implications from business strategy into the transaction and act as strategic partner of business in the transaction.

Project Execution:

• Leads the execution of projects with the highest cost and risk.

• Utilizes project management methodologies, tools and processes to achieve project deliverables on-time and within budget.

Project Controls:

• Define, measure and monitor project controls & progress to identify variances from the plan and resolve issues as appropriate.

• Engage and manage stakeholders as appropriate to ensure understanding and alignment.

Stakeholder Management:

• Accountable for providing project sponsors and stakeholders with project status, actively communicating issues and threats, and ensuring that leadership alignment is a priority.

• Work with business to ensure projects are successfully implemented and benefits and value are realized.

• Ensure successful completion of all project phases and closure of all aspects of the project.

Essential Position Requirements

• Ability to travel as required, up to 25&, within region as well as internationally when needed

Education, Experience, Skills

• Bachelor's degree or equivalent practical experience

• MBA or post-graduate degree in applicable field

• Project Management Institute (PMI) certification or equivalent Experience

• 10 years of project management experience ideally in Human Resources

• 5 years of HR experience handling mergers, acquisitions, divestitures and joint ventures (MADJV) of all types, sizes and complexities

• Significant expertise in, and experience with, the structuring and execution of MADJV transactions from HR perspective, including planning for and managing due diligence, handling closings and integration planning, implementation and execution

• Experience with PPM Framework and leading complex and global projects

• Experience interacting effectively, confidentially and appropriately with senior business and functional executives in a global, matrixed environment

• Experience in developing and analyzing business cases to ensure a value-added solution and having in-depth knowledge of multiple businesses, functions, and processes

• Experience anticipating emerging issues, problem solving and implementing new business solutions, including referring critical issues to the appropriate level of management, and improving efficiency, quality, cost and productivity

• Experienced in change management and leading others in times of significant change

Skills

• Strong leadership, stakeholder management, change management, conflict management and communication skills - ability to thrive as part of a regional and global team

• Advanced communication, leadership, partnership, consulting, collaboration, and influencing skills including experience building consensus and morale within a business or function, and leading work team effectively to meet strategic and operational objectivesStrong analytical and assessment skills, independent thinker and problem solver, ability to effectively navigate through ambiguity

• Demonstrated technical HR MADJV technical skills, including expertise in relevant best practice tools and approaches

• Conceptual strength, strategic thinking, strong business acumen, ability to work across a matrixed organization

• Proven consulting and contracting skills that drive high performance, ability to work independently and handle multiple priorities simultaneously in a lean environment.

• Demonstrated ability to build strong client relationships and influence key stakeholders. Proven ability to work as a strong business partner and history of building trust with others.

• Communicates effectively in all settings, including sensitive and intense situations, by tactfully responding to requests and thoughtfully negotiating and persuading others to adopt innovative ideas and solutions

• Intagible skills including sound judgment, intuition, integrity, curiosity, agility, creativity, humility and an ability to thrive in challenging and ambiguous situations.

• Demonstrated understanding of evolving HR landscape and demonstrated capability of leading organizational change efforts

• Competence in connecting people to each other and the business strategy, leveraging technology and processes where appropriate

• Ability to operate at both the strategic and tactical level

• Excellent teacher and coach with a desire to build capability in the organization and others

• Fluent in English and one Asian language
Skills Program Start: June 2020

Why You'll Love Cisco

Everything is converging on the Internet, making networked connections more relevant than ever before in our lives. Our employees' revolutionary ideas impact everything imaginable - from entertainment, retail, healthcare, and education, to public and private sectors, smart cities, smart cars, and everyday devices in our homes. Here, that means you'll take creative ideas from the drawing board to powerful solutions that have Read more
real world impact. You'll interface with Cisco leaders, partner with experienced mentors, and develop incredible relationships with colleagues who share your interest in connecting the unconnected. You'll be part a team that cares about its customers, enjoys having fun, and you'll take part in changing the lives of those in our local communities. Come prepared to be inspired.

Team Description

Project management has never been more important to our organization. You'll play an integral role in the business tying project results to business goals, resulting in better market positioning. Collaborate with cross-functional teams and solve for business efficiency. You will be involved in the definition, planning, management, delivery of various projects and supporting the ASEAN Project Management Office part of the Cisco Global PMO.

What You'll Do

Execute project management skill sets and methodologies to address long-term opportunities to impact and improve the business

Adherence to Cisco GPMO project management methodology and all other internal methodologies

Assist in all project management cycles, including quantitative and qualitative analysis, forecast trends, all to identify risks and issues and work toward innovation and operational excellence

Support for continuous improvement of all processes, methodologies and services

Support and further build change management processes

Collaborate with stakeholders to provide innovative solutions to optimize internal and external processes, policies, protocols, and tools that will enable the best cost, quality, and delivery of Cisco products

Supports project delivery by contributing to the integration and alignment of projects and/or tracks of work within and across functions as required by the project and program managers

Track success metrics and continually ensure that each project is on track and compliant.

Develop, evaluate and provide reporting on project progress and performance against established metrics.

Perform tasks such as Resource assignment, repository access & maintenance, report generation and tracking

Usage of tools and processes to assist Project Management Work (Project & Customer deliverables) which includes financials.

Engage in the tasks, specific to PMI phases in supporting the PM/PgM (e.g Plans, status reports, closure docs etc.)

Work with field personnel to handle project issues as they arise during deployment

Account/Area level Data gathering & Reporting for P&L.

Assist with engagement scoping and cost modeling

Oversight of engagement deliverable creation

Optimize and coordinate interaction between internal, partner and customer resources toward the completion of key services projects and programs

Develop technical & business knowledge as necessary to meet evolving business requirements

Provide support for other PMO duties as assigned

Qualifications

Recent graduate or on your final year of studies toward a bachelor's or master's degree in Business, Communications, Mathematics, Statistics, or a related field

Minimum of 3.0 GPA or higher

A strong understanding and experience with project management fundamentals and methodologies

Strong communication and collaboration skills with a passion for solving problems

Excellent organization and time management skills

Why Cisco

#WeAreCisco, where each person is unique, but we bring our talents to work as a team and make a difference. Here's how we do it.

We embrace digital, and help our customers implement change in their digital businesses. Some may think we're "old" (30 years strong!) and only about hardware, but we're also a software company. And a security company. A blockchain company. An AI/Machine Learning company. We even invented an intuitive network that adapts, predicts, learns and protects. No other company can do what we do – you can't put us in a box!

But "Digital Transformation" is an empty buzz phrase without a culture that allows for innovation, creativity, and yes, even failure (if you learn from it.)

Day to day, we focus on the give and take. We give our best, we give our egos a break and we give of ourselves (because giving back is built into our DNA.) We take accountability, we take bold steps, and we take difference to heart. Because without diversity of thought and a commitment to equality for all, there is no moving forward.

So, you have colorful hair? Don't care. Tattoos? Show off your ink. Like polka dots? That's cool. Pop culture geek? Many of us are. Passion for technology and world changing? Be you, with us!
Skills Location: Singapore

Job ID: 19WD35649

Position Overview

Autodesk is seeking a highly motivated Senior Scrum Master to join our agile development team!

Autodesk, the leading Design and Engineering Software Company, is transitioning to the cloud! As a global leader in 3D design, engineering, and entertainment software, Autodesk helps people imagine, design, and create a better world. Autodesk accelerates better design through an unparalleled depth of experience and a broad portfolio of software Read more
to give customers the power to solve their design, business, and environmental challenges. In addition to designers, architects, engineers, and media and entertainment professionals, Autodesk helps students, educators, and casual creators unlock their creative ideas through user-friendly applications.

As a member of a team responsible for building foundational services, you will have the opportunity to contribute to the development of Identity service that is leveraged by 150 Autodesk desktop, mobile and web applications as well as a growing third-party developer ecosystem for managing authentication, authorization, profile and entitlements. The service is one of the key business enablers serving millions of customers every day. As a Scrum Master you will be supporting the productive effort of one or more agile teams through facilitating continuous improvement, removing impediments and guiding the team through commitments using agile and scrum methodologies.

Responsibilities

Apply agile principles, values, and techniques by fostering deeper understanding of agile roles and responsibilities within the team

Shield the team from external interferences that can jeopardize sprint goals

Ensure the team commits to definition of done at the story, sprint, and epic level

Support the team in epic and story creation during appropriate team ceremonies

Help the team define sprint commitments through agile workload management techniques

Accountable for continuously improved team self-organization and performance

Demonstrate strong organizational and influencing skills as a servant leader

Minimum Qualifications

Knowledgeable and passionate about software product development (preferably in cloud native services/applications)

Comfortable with and can help guide others to deal with situations of conflict, ambiguity, and uncertainty

Demonstrate ability to improve the team performance via continuous improvements and kaizen

Able to adapt your approach and communication style to fit varying contexts and situational needs

Demonstrate ability learning new things and improving upon existing challenges

Demonstrate ability to influence the teams to adopt best in class agile development methodologies

Good understanding and experience with a variety of Agile approaches, including Scrum and Kanban (excel in at least one of them)

Expert in facilitating, coaching, and mentoring teams and leaders towards rapidly delivering high impact, high quality software in a sustainable fashion

BS or MS in Computer Science or related technical field

More than 5 years of experience as a scrum master handling multiple agile team

Excellent written and verbal communication skills

<b>
Skills

Consultant

09/20/2019

Job Description

About Infosys:

Infosys is a global leader in next-generation digital services and consulting. We enable clients in 45 countries to navigate their digital transformation. With over three decades of experience in managing the systems and workings of global enterprises, we expertly steer our clients through their digital journey. We do it by enabling the enterprise with an AI-powered core that helps prioritize the execution of change. We also Read more
empower the business with agile digital at scale to deliver unprecedented levels of performance and customer delight. Our always-on learning agenda drives their continuous improvement through building and transferring digital skills, expertise, and ideas from our innovation ecosystem.

Visit www.infosys.com to see how Infosys (NYSE: INFY) can help your enterprise navigate your next.

Short Description:

If your passion is to build solutions that really make a difference to enterprises, the community and your world, Infosys is the right place for you.

Job Description :

Experience: 13 years or more with Bachelor degree in Electrical or Electronics Engineering

Strong technical knowledge and experience working with different embedded controllers like ARM (R5 Series), DSP and/ or FPGA preferably in aerospace industry is required.

Experience in developing firmware and application software in embedded C, C++ and/or Verilog/ VHDL with understanding of FPGA design process.

Familiarity with user interface development using LabVIEW is preferred.

Designing for functional safety, preferably within the aerospace industry (DO-254/DO-178 experience would be a strong advantage)

Exposure to automated testing using test bench and scripting languages.

Understanding of various serial data transfer methods: e.g. ARINC-429, MIL-STD-1553B, general asynchronous serial (e.g. UARTs), SPI, CAN, Ethernet, Modbus is required.

Strong technical knowledge of gate driver design, controller design and layout of power converter system.

Advanced experience in digital and analog including interfacing circuit design for ADC, DAC and communication peripherals

Good understanding of embedded and low power component selection including DSP/microcontroller, sensors, transceivers.

Experience in verification and validation of software and hardware components

Experience as technical lead to develop high performance embedded control to fulfil requisite standards (e.g. aerospace standards).

Ability to troubleshoot component to system-level issues

Good Understanding of power electronics converters and motor drives

Preferred experience with MATLAB/ Simulink/ HDL coder for model based design

Experience in aerospace Industry is mandatory.

Experience in working in multi-domain team (Electrical and Control). In general, should have broad interests across engineering disciplines and a sound understanding of interactions with other engineering disciplines.

Ability to work effectively in a multidisciplinary, global team environment

Effective oral and written communication skills with ability to drive customer requirements

Infosys is an equal opportunity employer and positively encourages applications from suitably qualified and eligible candidates regardless of gender or other attribute covered by equal opportunity legislation.

Please note in order to protect the interest of all parties involved in the recruitment process, Infosys does not accept any unsolicited resumes from third party vendors. In the absence of a signed agreement any submission will be deemed as non-binding and Infosys explicitly reserves the right to pursue and hire the submitted profile. All recruitment activity must be coordinated through the Talent Acquisition department.

EOE/Minority/Female/Veteran/Disabled/Sexual Orientation/Gender Identity/National Origin

Auto req ID

48424BR

State / Region / Province

Singapore

Country

Singapore

Interest Group

Infosys Limited

Role

Consultant

Company

ITL Singapore

Work Location

Singapore
Skills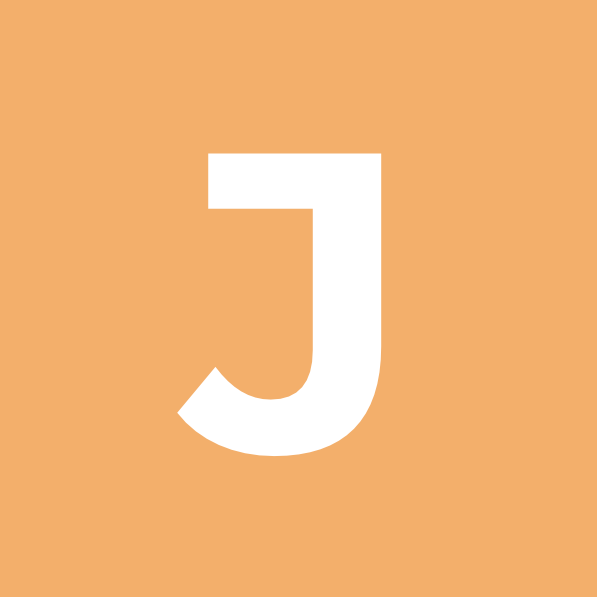 At Jabil,

we empower the brands who empower the world

– it's our reason for being and the guiding force that's driving us to become the

most technologically advanced manufacturing solutions provider on the planet.

Whether we're serving one of the world's biggest and best known brands or the coolest tech startups, our resolve never wavers. We share common desires with these brands: to make the world a better, safer and cleaner Read more
place.

JOB SUMMARY

Responsible to serve as the customer interface for the demand plan and shipment information, develop feasible operational plan and maintain ownership over the execution of the operational plan, achieve the objective of customer satisfaction, minimize Jabil liability and continuously improve the performance of the planning metrics.

ESSENTIAL DUTIES AND RESPONSIBILITIES

· Work with BU and Customer to Develop a collaborative demand plan through properly executing the Demand Management Process

· Create a Master Schedule through resource analysis including material sizing and capacity sizing

· Load Master Schedule into the Jabil ERP system.

· Create and maintain a feasible production plan and closely work with operation team to achieve successful execution of the plan.

· Develop revenue forecast and closely monitor the actual performance and drive for immediate corrective action and recovery plan in case there is potential miss to the revenue target.

· Monitor planning metrics and drive for continuous improvement

· Comply and follow all procedures within the company security policy and the rules of the road

· May perform other duties and responsibilities as assigned

MANAGEMENT & SUPERVISORY RESPONSIBILITIES

· Typically reports to Management . Direct supervisor job title(s) typically include: Planning Supervisor, Planning Manager.

· Job is NOT directly responsible for managing other employees (e.g., hiring/termination and/or pay decisions, performance management).

Please do not change any wording in this section. Only include who the direct supervisor is.

JOB QUALIFICATIONS

KNOWLEDGE REQUIREMENTS

· Thorough knowledge of ERP/MRP

· 1 to 2 years Materials related experiences

· Advanced PC skills including knowledge of Jabil's software packages

· Ability to read and interpret documents such as safety rules, operating and maintenance instructions, and procedure manuals.

· Ability to write routine reports and correspondence.

· Ability to speak effectively before groups of customers or employees of organization, strong communication skills

· Ability to apply common sense understanding to carry out instructions furnished in written, oral, or diagram form.

· Ability to deal with problems involving several concrete variables in standardized situations.

· Ability to calculate figures and amounts such as discounts, interest, commissions, proportions, percentages, area, circumference, and volume.

· Ability to apply concepts of basic algebra and geometry.

· Strong proficiency in determining logistics requirements to enable company's business goals and objectives with ability to devise and implement strategy to achieve targets.

· Proficient Verbal and Written English Skill

Jabil, including its subsidiaries, is an equal opportunity employer and considers qualified applicants for employment without regard to race, color, religion, national origin, sex, sexual orientation, gender identify, age, disability, genetic information, veteran status, or any other characteristic protected by law.
Skills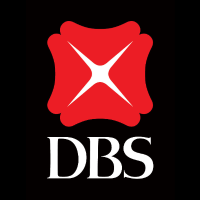 !*!Business Function Group Technology and Operations (T&O) enables and empowers the bank with an efficient, nimble and resilient infrastructure through a strategic focus on productivity, quality & control, technology, people capability and innovation. In Group T&O, we manage the majority of the Bank's operational processes and inspire to delight our business partners through our multiple banking delivery channels. Job Information Promotes the Agile mindset and acts as an effective change agent Read more
for Agile teams and senior leadership to improve the effectiveness of the most complex development and business efforts by facilitating improved Agile adoption and maturity across the enterprise. Works with the teams and executives to help transform an entire portfolio by observing, evaluating, and implementing changes to solve organizational and cultural impediments. Develops strategies to enable the Agile transformation of a program or portfolio while implementing best practices across the enterprise. ResponsibilitiesMentors Executives, Managers and Development Leads in managing efforts consistent with the Agile Manifesto. Promotes and challenges others to foster teamwork and use disciplined Agile approaches for developing quality software. Coaches 5 or more teams simultaneously by directly observing team activities, guides them through Agile discovery and learning, provides general and role-based training, and helps raise and solve impediments. Coaches/Facilitates business leads in lean thinking and development of Minimal Viable Products (MVP); Coaches Release Train Engineers, Product Management, Epic Owners at the program level, and coaches Scrum Masters and other team leads on their respective functions within an Agile team. Facilitates program retrospectives (teams and management). Acts as an enterprise thought leader; develops creative ways to embed Agile ceremonies, practices and values across development teams. Raises recurring/widely observed issues and bottlenecks to stakeholders; develops and implements comprehensive solutions. Coaches organization through change, helping identify and attack organizational impediments which limit team productivity and quality, and develops strategy for Agile tooling. Develops enterprise Agile guidance, training materials, and content; translates industry best practices into actionable recommendations. Develops and monitors metrics to track progress of Agile adoption and maturity to aid in accelerating overall Agile transformation efforts.Requirements Minimum Experience 8+ years of agile software development. 5+ years as an Agile Coach applying several industry best practices. 4+ years tailoring solutions to complex efforts for leaders. Experience using Rally, Jira, & LeanKitSpecialized Knowledge & Skills Track record of entering an organization, assessing existing agile capability at the Team and Program level, and then architecting and implementing an agile transformation strategy intended to develop and mature agile capability and mindset Demonstrated experience working with Sr. Management to standup a continuous improvement strategy spanning Team, Program and Leadership to improve organizational efficiency and create a culture based on continuous learning Demonstrated experience scaling initiatives leveraging modern agile frameworks such as SAFe, LeSS or DAD Proven experience "training from the back of the room" as well as on a one-to-one basis on agile implementation frameworks (Scrum, Kanban, SAFe), roles and responsibilities in an agile organization, agile engineering practices as well as product ownershipApply Now We offer a competitive salary and benefits package and the professional advantages of a dynamic environment that supports your development and recognises your achievements.
Skills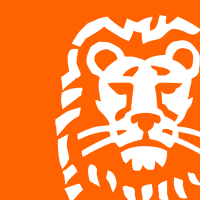 Job DescriptionPosition:PACE Coach Department:ING Labs SingaporeWho we are As you know, banking is changing. It's being disrupted by newcomers using new technologies like block chain, robotics and artificial intelligence. Customer expectations are changing too, shaped by their experiences online and on their smartphones: personal, instant, relevant and seamless. We have to find ways to empower people and businesses on their preferred platforms with a clear and easy experience Read more
– or become a platform business ourselves. With little to differentiate one bank's products from another, we believe its customer experience that will set ING apart. To create this superior customer experience, we are focusing on four strategic priorities: using our advanced data capabilities to understand our customers better and meet their changing needs; innovating faster; thinking beyond traditional banking to develop new services and business models; and earning the primary relationship. Innovation is crucial to providing a differentiating customer experience. Our approach to innovation is built around making banking more personal, relevant, instant and seamless for customers; stimulating a culture that is open to new ideas; and connecting and cooperating with others to innovate faster. We partner with fintechs and set up incubators and accelerators to harness the potential of technology and develop new products and services that meet our customers' needs. We are willing to disrupt our core business and we are eager to pursue beyond banking opportunities. All with the aim to create a differentiating customer experience and to create impactful new business models for ING.We have a fantastic opportunity for you to get involved in the ING Labs Singapore; we want to take our innovation activities to next level. The core of our innovation activities is to create impactful new companies that disrupt the core of the Bank or even go beyond banking; they can also fail fast; which is what we encourage, in order to learn fast and grow strong. Key to the success of our innovation initiatives are the PACE Coaches who create and empower high performing founding teams of the ventures. Things you'll be working onDo you love working with people? Inspiring them? Creating high performing teams? Enabling a founding team to become the next unicorn? Do you have a passion for always making a team better?You love to coach people and empower them to use all their strength. You have different tools in your toolbox to move teams forward and fluent in Persona's, Customer Journeys and rapid experimentation. You are passionate about creating high performing teams that together will create big things. You can navigate the complex ING organisation to support the team to bring all that ING can add to the ventures created. Can find and engage ING business sponsors. You are very experienced in applying the ING PACE methodology (or similar methodologies based in lean start-up, design thinking and Agile). You will create active learning of successes and failures of the venture teams for the benefit of current and future innovation teams.You are an energetic and inspirational lead to your colleagues worldwide to get the best out of every individual; you challenge them to sharpen and become the best in their expertise.Your responsibilitiesTo create high performing teams for the innovation ventures and let them work as effectively as possible according to the PACE methodologyTo support the venture teams with internal and external network and the ability to engage and commit ING senior managers as business sponsorsTo be the go-to sparring partner for the venture teams by applying the knowledge of the PACE methodology and of Lean Start-up, Agile and Service Design and of the ING organization Actively support innovation teams with removing roadblocks and dealing with challengesTo ensure that the innovation teams share knowledge and learnings in such a way that it will become active learning so there is a continuous improvement of our innovation effortHelp manage and coordinate the acceleration programHelp roll out PACE Everyday (PACE practice on the job) in a country or Tribe with support from the CoE lead PACE coachesDepending upon the level of proficiency, support easier or more complex teams and ventures How the magic happensDo you love working with people? Inspiring them? Empowering them to achieve big things? Connecting the dots between the ING organisation and venture teams? Creating high performing venture teams that achieve big things or great learnings? This role is ideal for an enthusiastic, result driven person who exceeds people's expectations and will help ensure we disrupt our core or pursue beyond banking opportunities through supporting teams to building impactful new ventures. You thrive on creating a high performance culture. You like to think out of the box and are someone who always sees opportunities.About youYou think big and have bags of curiosity, a solid can-do attitude, a desire to create real impact, an eagerness to learn and a fearless approach to any challenge. You are results driven, yet light hearted and funClients are always the starting point of your thinkingYou set an inspiring example through personal delivery, energy and determinationYou have a collaborative and inclusive spirit and you look to enable teams to deliver excellence You have excellent motivating and networking skills including high cultural sensitivity in order to work in a highly diverse environmentYou have proven coaching skills or a strong interest to develop themYou are capable at creating buy-in and engagement from senior people both in ING and in with clients and partnersYou have a strong understanding of, or interest in, how people grow and learn, innovation, technology, design thinking and Fin Tech trendsYou have (multiple years of) experience in or affinity with Wholesale Banking and/or B2B activitiesStrong conceptual thinker with a master's degree of a recognized university or similar level of thinkingYou are fluent in English Furthermore, our business centres around people and trust. Only by acting with professionalism and integrity we can maintain our client's confidence and preserve our company's reputation. The ING Values play an important role in this respect. You adhere to the ING values and it is evident for you that your behavior is fully aligned with our values.What we offer youThere has never been a more interesting time to work at ING. We're on a journey that's centered around our customers, powered by technology and driven by smart, determined people. We offer you freedom to determine your own course, responsibility and an environment where you are able to empower yourself and others to grow and learn. Every project brings new insights, contacts and techniques. What's more, you'll learn a lot from your colleagues. And hopefully, they'll learn from you. That's why we invest in relationships, like the one with youLocationSingaporeInterested? Why wait, apply nowApply directly by clicking on the application button below. Please adhere to a maximum of 2 pages for your CV.Do you have any questions about the position? Then please contact Paul Spronk, Head of ING Labs Singapore Paul.S(email)
Skills