Sign in or register for a JobTech account.
Jobs that require

corporate strategy

skill CSD is Cargill's Corporate Strategy and Development department responsible for strategy development and mergers & acquisitions at the corporate and business unit level. CSD has a dual mission to deliver impactful recommendations regarding Cargill's toughest business challenges, and to develop future business leaders. The CSD career path leads from Analyst to Associate to Manager based on performance, after which you are expected to place into a frontline leadership Read more
role in one of Cargill's businesses or functions.

What we provide

Variety: You will work on strategy projects across Cargill's broad array of businesses in the Asia Pacific region and globally

A global experience: You will think about how to manage the risks and leverage the opportunities presented by the biggest global issues facing the world today – from food security, food safety, and sustainability to global trade flows and new technologies and business models

Exposure to Cargill's senior leadership: as a Senior Analyst you will work directly and frequently alongside Cargill's senior executives

A strong general management foundation: In CSD, you will have the opportunity to contribute to and lead high-performing project teams, hone advanced strategy and general management skills, and develop a network with colleagues from operations, finance, trading, and sales

Practice Areas

CSD team members are specialized in one of two practice areas: Corporate Strategy or Corporate Development. Corporate Strategy professionals focus on strategy development at the corporate level and work directly with Enterprise Strategy Leads at the group and business levels of the organization. Corporate Development professionals focus on mergers, acquisitions, joint ventures, and divestitures at every level of the organization. Each individual's assignments and experiences will be based on Cargill's business needs, as well as personal capabilities and development goals. We are recruiting

a CSD Senior Analyst from a leading consulting firm for the Corporate Strategy practice area.

Required Qualifications:

Superior academic track record at a recognized university

1 to 3 years of work experience in a leading strategy consulting firm with direct exposure to Asia

Strong analytical and problem-solving skills, especially on complex, multi-dimensional and ambiguous situations

Excellent verbal and written communication skills in English

Demonstrated ability to work effectively with people at all levels in an organization and work collaboratively in a team environment

Appetite for moderate to heavy travel (mostly regionally)

Full fluency (read/write/speak) in a major Asian language is preferred

To apply, please submit your CV and cover letter (combined as a single document).
Skills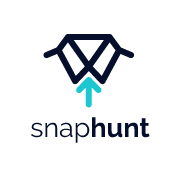 The Offer

Opportunity to grow your career within a leading international bank
Very attractive remuneration package

The Employer
Our Client is a leading multinational bank headquartered in Singapore. They have a global network of more than 450 branches and offices located at Asia Pacific, Europe and North America.
The bank's core business is commercial and corporate banking services, personal financial services, private banking and asset management services, as well as corporate finance, venture Read more
capital, investment, and insurance services.
The Job
As a Data Governance Specialist, you will support the Head of Enterprise Data Governance in defining the vision, strategy and objectives for data governance and data quality across the Group that are in line with the Bank's business strategy and objectives.
Your are responsible for:

Actively supporting the Company's Data Governance strategy and drive the adoption of the data governance framework and policy, incorporating best practices and industry standards across different jurisdictions.
Actively contributing to the development and continuous evolution of the data governance framework, policies, processes and best practices
Actively contributing to the development of a comprehensive data quality assessment and measurement framework and drive its adoption across various divisions and functions, to promote and sustain high levels of data quality.
Developing data quality best practices, spanning key business processes and drive the adoption of advanced data quality routines as part of data management checks and controls
Developing detailed data standards incorporating industry best practices across Reference data, Master data and Metadata. Support in the adoption of the data standards across various divisions and functions
Promoting the education of Data Governance disciplines and objectives.
Developing and conducting training and associated communication rollouts for the data governance initiatives
Investigating on data incidents and assess the risk of non-compliance Data Governance policy and associated data standards.
Conducting root cause analysis and work with technology and functional units to put in remedial actions
Establishing data governance best practices as part of new application development.

The Profile

You possess a degree in Technology, Business Computing, Data Analytics or related disciplines
You have at least 4 years experience working experience in the banking industry, or consulting industry with strong exposure to Financial Services
You have good understanding of Data Governance and Data Quality, especially on financial industry best practices and across the regulatory landscape
You have strong experience in working with data governance tools and technologies, such as across Data Quality, Data Catalogs, Glossaries, Data Lineage, etc.
Experience of working with Big Data platforms and ETL tools is highly preferred
You have strong interpersonal and communication skills and are adept at working with multiple stakeholders to drive desired outcomes.
You have good presentation and communication skills and the ability to present you findings clearly and accessibly in the form of reports and presentations to senior colleagues.
You pay strong attention to detail and deliver work that is of a high standard
You possess strong analytical skills and are comfortable dealing with numerical data
You are highly goal-driven and work well in fast-paced environments

Ref : 49607711
Skills Overview

At Esri, our Business Development general managers provide executive leadership to highly-skilled and diverse teams that collaborate with distributors and all Esri communities of practice to promote, sell, and support the ArcGIS platform; expand the market for Esri; and help our customers be successful in their missions. We invite you to use your proven sales and management success to expand geographic technology in the APAC region.

We're looking for Read more
individuals who inspire and motivate others and who will own, cultivate, and grow the GIS ecosystem within Asia. You will work closely with Esri's distributor network to help customers take advantage of geoanalysis to find unique patterns, trends, and understanding hidden within complex business problems. When you are not traveling throughout Asia Pacific, you will be based in Esri's Singapore office.

Responsibilities:

Be a strategic leader.

Act as the key representative for Esri in the APAC region. Create and implement a business development and sales strategy that employs direct and channel approaches to significantly expand the use of our solutions in Asia. Manage the day-to-day activities of the Singapore office and staff. Be recognized as a regional thought leader in the geospatial industry.

Empower your team.

Direct sales activities and staff through effective coaching, supporting, and strategically participating in all stages of the sales process. Staff the office to strategically support regional demands and opportunities. Maintain Esri culture, business ethics, and work standards for all office staff, including staff from other departments such as Support Services and Professional Services.

Create and drive opportunities.

Collaborate with staff, distributors, and the APAC sales team to create an opportunity development plan that provides clear direction for all software and services to customers or prospects. Form a collaborative virtual team of staff, distributors, strategic partners, and integrators to support the development and execution of sales strategies.

Engage with vertical teams.

Esri supports a diverse range of industries including defense, utilities, local and national government, water, commercial, and many others. You will manage and collaborate with a series of global teams with specific industry knowledge, extending our reach across departments and with executive leadership.

Partner with distributors.

Work with Esri's distributors to demonstrate the value of our technology and solutions to customers and prospects through business case development, references, and ROI. Support distributors to increase the execution of sales activities to achieve internal business objectives. Co-develop proposals to respond to RFPs, RFIs, and tenders.

Deliver results.

Manage Esri agreements and deployed licenses. Ensure continued success of all Esri software deployments. Be familiar with Esri offerings in the Asia markets.

Requirements

10+ years of experience managing and coaching a distributed business development team

Experience selling enterprise software solutions directly and through a channel

Expert knowledge of the APAC region and/or international business

Ability to manage the sales cycle including prospecting, proposing, closing, and developing large, complex accounts

Capability to quickly learn new technology and translate it into solutions that address customer needs

Experience leading business strategy and planning activities involving multiple stakeholders

Experience managing or working with vertical or industry focused sales teams in a pre- and post-sale environment

Excellent communication and negotiation skills

Master of the English language (verbal and written)

Superior time and personal management skills

Ability to travel extensively throughout the APAC region with occasional travel to the US

Knowledge of and experience using Esri products in a variety of industries such as utilities, government, mining, or commercial organizations

Bachelor's or master's in GIS, business administration, engineering, or a related field, or equivalent work experience

Recommended Qualifications:

Experience leading organizational change initiatives across multiple teams and stakeholders

Proven ability to establish and maintain long term relationships with senior executives and government officials

Ability to confidently present on a variety of geospatial industry topics to large audiences

Experience planning and coordinating targeted marketing and sales campaigns

Experience working with large multinational IT companies including Microsoft, SAP, Autodesk, Huawei, and/or Alibaba

Experience working with international organizations such as the UN, World Bank, Asian Development Bank, or ASEAN

Experience managing multi-disciplinary teams on complex international opportunities and/or projects

Second language skills relevant to market (preferably Manadarin, Japanese, or other Asian language)

The Company

Our passion for improving quality of life through geography is at the heart of everything we do. Esri's geographic information system (GIS) technology inspires and enables governments, universities, and businesses worldwide to save money, lives, and our environment through a deeper understanding of the changing world around them.Carefully managed growth and zero debt give Esri stability that is uncommon in today's volatile business world. Privately held, we offer exceptional benefits, competitive salaries, 401(k) and profit-sharing programs, opportunities for personal and professional growth, and much more.Esri is an equal opportunity employer (EOE) and all qualified applicants will receive consideration for employment without regard to race, color, religion, sex, sexual orientation, gender identity, national origin, disability status, protected veteran status, or any other characteristic protected by law.If you need a reasonable accommodation for any part of the employment process, please email humanresources@esri.com and let us know the nature of your request and your contact information. Please note that only those inquiries concerning a request for reasonable accommodation will be responded to from this e-mail address.
Skills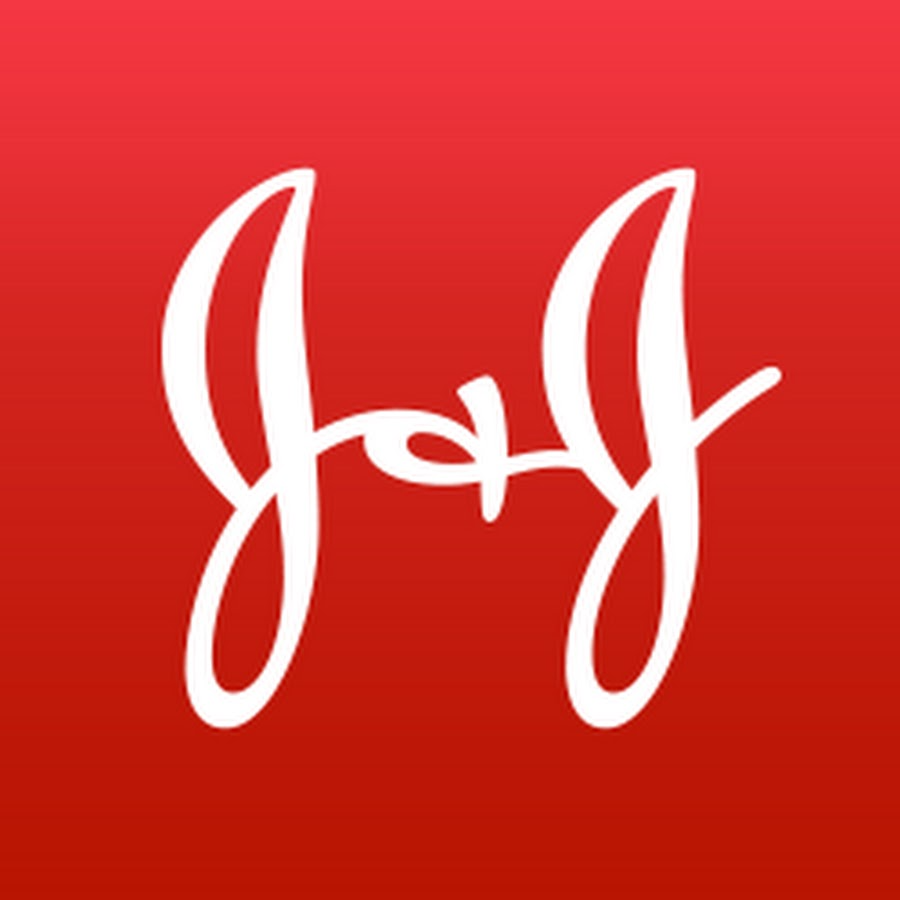 The Southeast Asia Commercial Education Lead for Joints has a critical leadership role within the SEA Depuy Synthes Joints team and the SEA Education community. As the Commercial Education Lead for the Joints portfolio, the incumbent is responsible for developing and leading the delivery of the education strategy for all internal stakeholders in targeted platforms and procedures as identified by the SEA Depuy Synthes Marketing team.

As a key Read more
member of the SEA Commercial Education team the incumbent will build the SEA Commerical Education roadmap for Joints ensuring alignment to our Asia Pacific and Global strategy. They will direct the development of region specific Joints learning continuum and lead the flawless implementation of the learning strategies developed by the Global Education Solutions team. The key focus is to support Johnson & Johnson University foundation and advanced training programs and critical product launches.

The ideal candidate will partner closely with the in-country Product Management or Sales Training teams to build our Joints training capability ensuring a high degree of execution consistency. They will lead both product/ platform/ procedure specific training as well as the general skills related to internal learning & development paths (eg. Selling Skills, Sales Manager Coaching).

KEY JOB RESPONSIBILITIES:

Leads the development and delivery of the SEA Joints Commerical Education strategy

Partners closely with AP Regional JME (Joints, Mitek, Extremities) Marketing Colleagues to ensure close alignment of training programs to SEA Marketing Strategy (focus platforms and procedures)

Functions as the overall SEA Joints Commercial Education relationship manager for key stakeholders including in country Joints training leads, or Field Trainers, and Depuy Synthes Marketing

Builds SEA Joints internal learning continuum for the Joints strategic priorities (platform and procedure)

Partners with AP JME CommED (Commercial Education) on all content development for launches (Launch Excellence) and ensures seamless implementation of training programs within SEA

Establishes and maintains a system of close evaluation, feedback loops, & measurement of all internal Joints training activities, including certification and result/impact reporting

Prepares and manages course budgets for the SEA Joints Commercial Education programs

Monitors and anticipates equipment needs including the procurement of new training equipment / sets for assigned portfolio(s)

Provides soft skills (Selling, Facilitation etc.) training for necessary employees

Maintains and enhances technical and market knowledge through regular field visits, attendance at related courses and self-study

Participate actively in the AP DPS Commercial Education Team to input SEA Joints requirements to the global strategy

Qualifications

Bachelors Degree

Minimum of 7 years in progressive healthcare sales, training/ facilitation, &/ or marketing roles, i.e., Sales, Sales Training, Professional Education, Brand Marketing and/ or Sales Management with history of success

Strong passion for learning & development in organisations

Experience in the Healthcare business environment in a multinational business organisation (Sales, Instructional Design, Training facilitation, Marketing/other Commercial Functions)

Experience in the design, development and roll-out of learning & educational programs

Proven ability to understand business strategy; translate it into solutions that support the companys business goals

Proven leadership ability to work effectively across multiple working locations

Ability to work with cross-functional teams and across a matrix organization on an international level

Project management experience and ability to meet deadlines and adapt to changing business requirements

High technological and business aptitude

Demonstrated ability to develop internal and external networks

OTHER SKILLS AND ABILITIES:

Interest and familiarity with learning & training (from needs assessment, design, develop, implementation and analysis of training programs)

Proven ability to understand business strategy; successfully translate/ execute into training that support the companys business goals

TRAVEL REQUIREMENTS:

up to 50% - including overnight travel will be required

Please

note that there is no relocation assistance provision for this position. The

selected candidate can continue to be based in his or her home country.

Primary Location

Singapore-Singapore-Singapore-

Other Locations

Asia Pacific-Philippines, Asia Pacific-Malaysia, Asia Pacific-Thailand, Asia Pacific-Vietnam, Asia Pacific-Indonesia

Organization

Johnson & Johnson Pte. Ltd. (8435)

Job Function

Sales Training

Requisition ID

1905774193W
Skills WHAT'S THIS JOB ALL ABOUT?
She/ He will work actively with the management to formulate and expand on the creative ideas of the company and will work with her/his team to :-

Transform rough ideas and general concepts into actions & projects.
Lead the creative team and direct project completion in line with company goals.
Develop design concepts that further the company's brand identity.
Formulate short and long term creative goals and strategies Read more
for achieving them.
Evaluate the current status of the industry and anticipate its future direction to ensure delivery of relevant and useful products, messages, or branding.
Enforce deadlines and maintains efficiency in the creative department.
Lead development of regional creative strategy and plans which are prioritized and integrated with corporate strategy and business objectives. Set and articulate the brand DNA. Voice, tone, look, and feel.
Lead the creative presentation strategy and navigation path execution of direct to consumer .com, mobile app and branded stores; develop ongoing test and learn platforms to increase customer engagement and improve creative efficiencies.
Create POS content that delivers brand awareness, engagement, and positive brand perception for increasing sales.
Partner with regional retail agencies to develop breakthrough creative that meets the creative brief to drive engagement and sales.
Generate copy and content strategy to elevate consumer brand experience for products and campaigns across all digital and traditional
Working with designers to ensure copy meets merchandising/brand needs, Devising strategies to drive online traffic to the company website.
Tracking conversion rates and making improvements to the website.
Developing and managing digital marketing campaigns
Utilising a range of techniques including paid search, SEO and PPC.
Overseeing the social media strategy for the company.
Managing online brand and product campaigns to raise brand awareness.
Improving the usability, design, content and conversion of the company b2c website
Responsibility for planning and budgetary control of all digital marketing
Evaluating customer research, market conditions and competitor data.
Review new technologies and keep the company at the forefront of developments in digital marketing.​
Ensure timely resolution to customer inquiries or issues
Merchandizing on-site content, product and search with iterative testing to maximize conversion.
Resolves all issues related to data feeds, product, pricing, promotions, content


WHAT SKILLS AND EXPERIENCE ARE WE LOOKING FOR IN THIS ROLE?
We need you to :-

Be deeply passionate about creating great customer experiences
Have passion for brands that are helping people live better lives
Love to create strategies and concepts, but you also love to roll up your sleeves and create amazing work. (Hands-off creatives need not apply).
Excellent collaborator, and an intuition for marketing and conceptualising campaigns for online business.


SPECIFIC SKILLS/QUALIFICATIONS

Degree in Graphic design, Visual communications. Those with degree in Marketing & with professional graphic design / creative exposure may also apply.
5–8 years of experience in developing multi-channel creative campaign strategies and create concepts & designs with deep understanding of motion graphics, technology & user expectations.
Extensive experience in developing & growing client relationships.
Capability to function as an individual contributor and a team player with strong interpersonal skills.
Hands on knowledge of Photoshop, Illustrator, HTML+CSS/Flash/MS Office etc.
Leadership abilities that foster learning and excellence among design team
Mature appreciation of Balance between creative and business opportunities.
Exceptional communication skills, both written and oral.


Interested applicants please email your detailed resume with a recent passport size picture to [Click Here to Email Your Resume]
Skills Position Purpose & Summary

1. Strategy project leadership – thought leadership, project management, and client relationship/influencing to deliver new strategies for Cargill groups, businesses, and functions

Associate leadership – development of team members in skills and Cargill Leadership expectations, including regular evaluations and feedback

Office and practice leadership – contribute to office initiatives (engagement training, and recruiting) as well as improve the strategy practice

Principal Accountabilities

1. STRATEGY DEVELOPMENT

As a seasoned, experienced professional, Read more
contributes to the identification, development, and implementation of business strategies relating to the development of new products, technologies, services, follow-on products, and/or industries.

• Contributes to the identification of new markets, and determines the feasibility of business and product development. Performs economic analyses on new or improved product opportunities

.

• Works as a consultant to the Executive Team, Enterprise Leaders, Business Leaders, and Functional Leaders on corporate strategy direction, as well as with consultants and other advisors.

• Contributes to the development of business models and tracks and quantifies market trends to substantiate prospects

2. BUSINESS DEVELOPMENT

• Scans the external environment for business opportunities, maintains surveillance over market, and may perform strategic analysis and market due diligence for acquisition candidates.

• Contributes to the development and monitoring of profitability, productivity, and growth targets. May help to prepare acquisition proposals, recommend financial and nonfinancial strategic objectives and alternatives

• With Enterprise strategy, may oordinate business reviews, resource allocations, and financial analysis.

• Participates in the development of gameboards and associated identification, investigation, and evaluation of acquisitions/divestitures, licensing opportunities and strategic business alliances that are in line with the organization's long-range goals.

3. STRATEGIC PLANNING & IMIPLEMENTATION

• Lead project team that may consist of CSD associate(s), analyst(s) and/or client team members. Organize the project work and play a key role in bringing consensus to decisions in the strategic planning process in conjunction with CSD managers, Business/Function leaders, and Enterprise leaders.

• Coordinates with internal departments in identifying and implementing business development projects. May work with sales, marketing and potential customers to determine their needs. Helps to develop and disseminate information on a continuous basis to all pertinent parties concerning the fulfillment of project goals and objectives.

• Define and direct qualitative and quantitative data analysis, synthesize results and communicate actionable recommendations

• Contributes to the development of long-range objectives and strategic plans for Cargill at the Enterprise and Group levels by identifying internal and external strategic issues that could affect growth and profitability.

4. REPRESENTATION & EXECUTION

• May act as a spokesperson on strategy matters with senior internal leaders (examples: Corporate Executive Team) and external parties (example: representatives of third parties engaged in due diligence).

• Engages actively in relationships with strategy consulting firms, graduate business schools, and other external advisors in his/her scope of work.

5.PEOPLE, RESOURCE, & BUDGET MANAGEMENT

• Provides development and coaching to direct reports to prepare employees for placement into future leadership positions throughout all of Cargill.

Education, Experience, Skills

5-7 years work experience

Master's degree from leading MBA or equivalent management program, with familiarity with strategy toolkit of frameworks

Experience in a leading strategy consulting firm, with track record leading strategy projects

Experience in challenging and influencing senior executives

Experience in coaching high achievers
Skills Cargill's CSD Department offers the opportunity to deepen your technical knowledge and leadership capabilities through corporate development (M&A) work in a leading global company.

Who we are

Working at Cargill is an opportunity to thrive—a place to develop your career to the fullest while engaging in meaningful work that makes a positive impact around the globe. You will be proud to work for a company with a strong culture of Read more
ethics and a purpose to nourish people. We offer a diverse and supportive environment where you will grow personally and professionally as you learn from some of the most talented people in the field. With 150 years of experience, Cargill provides food, agriculture, financial and industrial products and services to the world. We have 143,000 employees in 67 countries who are committed to feeding the world in a responsible way, reducing environmental impact, and improving the communities where we live and work.

Learn more at www.cargill.com.

CSD is Cargill's Corporate Strategy and Development department responsible for strategy development, mergers & acquisitions, and new business development at the corporate and business unit level. CSD has a dual mission to deliver impactful recommendations regarding Cargill's toughest business challenges, and to develop future leaders. The CSD career path leads from Analyst to Associate to Manager based on performance and interest.

What we provide

• Variety: You will work on corporate development projects (including acquisitions, divestitures, joint-ventures, investments) across Cargill's broad array of businesses in the Asia Pacific region and globally

• A global experience: You will think about how to manage the risks and leverage the opportunities presented by the biggest global issues facing the world today – from food security, food safety, and sustainability to global trade flows and new technologies and business models.

• Exposure to Cargill's senior leadership: you will work directly and frequently alongside Cargill's senior executives.

• A strong general management foundation: In CSD, you will have the opportunity to contribute to and lead high-performing project teams, hone advanced financial & corporate development knowledge and general management skills, and develop a network with colleagues from operations, finance, trading, and sales.

Practice Areas

CSD team members are specialized in one of two practice areas: Corporate Strategy or Corporate Development. Corporate Strategy professionals focus on strategy development at the corporate level and work directly with Enterprise Strategy Leads at the Group and Business levels of the organization. Corporate Development professionals focus on mergers, acquisitions, joint ventures, and divestitures at every level of the organization. Individual project assignments are based on Cargill's business needs, as well as personal capabilities and development goals.

CSD Asia Pacific office in Singapore is currently recruiting a Manager (VP Equivalent) from an investment bank, private equity firm, boutique advisory, Big 4 or multi-national corporation for the Corporate Development practice area.

Required

Qualifications:

· Superior

academic track record at a recognized university

· Minimum

of 6 years of work experience in an investment bank, private equity firm, boutique

advisory, Big 4 or a multi-national corporation (corporate development or

business development function) with direct exposure to Asia or 2-4 years

relevant experience post completion of an MBA (MBA is not a pre-requisite)

· Proven

ability to lead teams across diverse backgrounds and ability to work with teams

across functions and businesses on transactions, including senior leadership

(CXO level)

·

Prior experience in managing a

transaction process and leading a transaction team, including playing an

integral part during the due diligence process

· Strong

valuation knowledge (particularly discounted cash flow) and strong

understanding of financial and accounting principles

· Ability

to oversee financial modelling efforts, including providing guidance to junior

team members and ensuring consistent quality and accuracy of analysis

· Excellent

verbal and written communication skills in English (fluency in a major Asian

language is highly attractive)

· Demonstrated

ability to work effectively with people at all levels in an organization and

work collaboratively in a team environment, including providing support and

guidance to junior team members

· Actively

participate in one or more departmental activities such as recruitment,

professional development, community activities and ongoing training

· "Can

do" attitude and a willingness to learn from and contribute to a high-performance

team

· Willingness

to travel regionally from time to time
Skills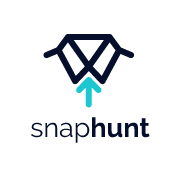 The Offer

Manage a team of 6-10 and own your assigned portfolio
Join a well-established multinational bank.

The Employer
Our Client is a leading multinational bank headquartered in Singapore. They have a global network of more than 450 branches and offices located at Asia Pacific, Europe and North America.
The bank's core business is commercial and corporate banking services, personal financial services, private banking and asset management services, as well as corporate finance, Read more
venture capital, investment, and insurance services.
The Job
The Data Partner is an exciting and unique role that will shape the future of analytics for the bank across the region. You will be a leader for your respective portfolio by representing the department to work with various business segments to design and deliver the enterprise data analytics roadmap. This will include areas such as data, business intelligence, AI and machine learning as well as strategic partnerships.
This is a unique role where the right candidate will be able to make a significant and visible contribution within a short period of time.
You will be responsible for:

Being a trusted advisor for the Senior MD or ED business stakeholders from assigned business/support units to provide deep expertise and advisory on integrating data and analytics into business objectives and outcomes
Developing and executing the Data Analytics Strategy Roadmap for your assigned business/ support units to drive value realization from data and analytics
Developing and championing the bank's data and analytics strategy and direction
Managing and leading the delivery of analytical assets including analytical deep-dives, dashboards, AI and machine learning solutions to help businesses leverage their internal/external data assets for strategic decision making
Ensuring all Data and Analytics projects and enhancements align with the Enterprise Data Architecture and enterprise business glossary.
Having an in-depth knowledge of the data produced/collected by the assigned BUs/SUs and recommend improvements and controls (in terms of processes and systems) to enhance quality of the data and maintain business glossary
BeingInvolved in assigned business/support units data and analytical asset build to ensure capabilities are reusable from enterprise level
Championing innovation under the management's guidance and directives.


The Profile

You possess a Postgraduation degree in Statistics, Mathematics, Engineering , Computer Science or a related field.
You have at least 10 years working experience in Analytics or Business Intelligence function and have in-depth knowledge of Business Intelligence and Big Data platforms and excellent Technical to Business and vice versa translation skills.
You have strong experience in strategy development in relation to the application of analytics in business strategies.
You have solid experience in data analytics for banking and finance industry.
You have excellent written and verbal communication skills and have demonstrated success while presenting, in a clear and compelling manner, to cross-functional stakeholders that persuades action.
You have a strong appreciation of project management and business processes to help drive organizational results.
You have a good working knowledge of AI/machine learning and data governance.
You have excellent leadership and team management skills and are a good team player who possesses drive and initiative to lead both direct and virtual teams.


Ref :20780741
Skills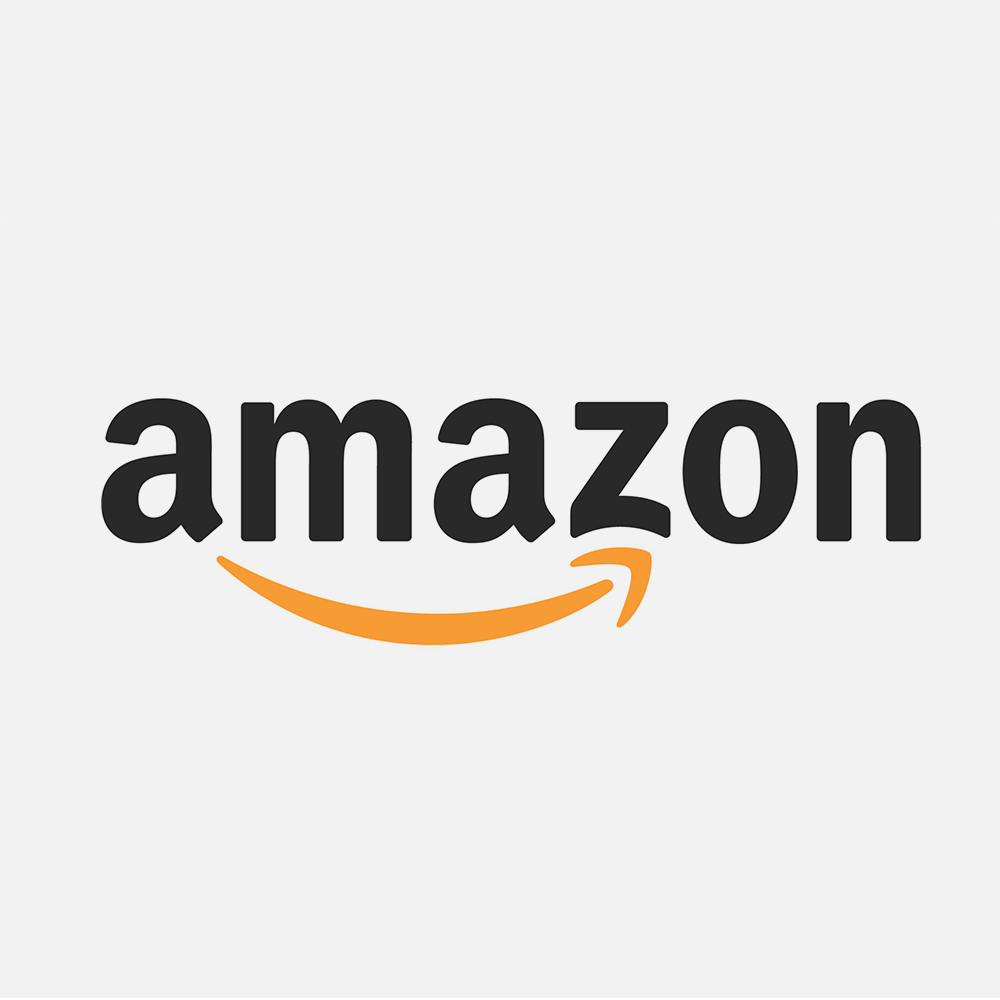 Do you have both broad and deep knowledge of networking, virtualisation, operating systems, application architectures, web applications, LOB apps, databases, and the new scale-out style of applications designed for the cloud? Do you have a passion for helping government agencies and educational institutions to implement innovative IT solutions? Do you have a knack for helping customers to build a deep understanding of new cloud platforms and application architectures, Read more
and the consultative and leadership skills to launch cloud computing projects on trajectories to success? Are you knowledgeable about security best practices for applications, servers, and networks?

Amazon is looking for its Amazon Web Services (AWS) business highly skilled and motivated Solution Architects to help accelerate its growing public business in APJ. You would be one of the founding members of a dynamic team bringing the latest in disruptive, cut-edge cloud computing technologies to bear on the difficult cost and agility problems facing public sector organisations. The business development and accounting management teams will help accelerate the adoption of AWS as the leading cloud technology platform in the public sector. This role will focus on the state-owned telecoms in the region.

As a Public Sector Solution Architect within the AWS business, you will have the opportunity to help shape and deliver on a strategy to build mind share and broad usage of AWS's utility computing services (such as Amazon Elastic Compute Cloud (EC2), Amazon Simple Storage Service (S3), Amazon DynamoDB, Amazon Elastic MapReduce, and Amazon CloudFront) within public sector organisations and the larger ecosystem that supports them.

Your broad responsibilities will include: supporting the technical engagement, removing the technical accounts management blockers, help define implementation and transition architectures, help responding to RFIs and RFPs, and achieving ultimate success around specific technical projects. To achieve those goalsand building on your broad background and technical breadth and depth in security, networking, operating systems, storage, and application architecture you will develop expertise in all AWS technologies, and deep understanding of how customer applications and services are best built and operated on the AWS cloud computing platform.

The ideal candidate will

Be great fun to work with. Our company credo is Work hard. Have fun. Make history. As the right candidate, you will love what you do, and instinctively know how to make work fun. You will be dynamic and creative, and willing to take on any challenge.

Enjoy working with public sector customers and partners. You have a passion for educating, training, designing, and building cloud computing systems for some of the worlds largest and most important organisations.

Have a strong understanding of government mandates, security, standards, and compliance for designing large scale cloud computing solutions. The ideal candidate has variety of experiences working as an architect and systems or software or network engineer. You will enjoy keeping your existing technical skills and developing new ones, to the point that you can not only contribute to but help lead deep architecture discussions around systems and applications in the cloud. You will regularly take part in deep-dive education and design exercises along with technical discussions to help create world class systems for government agencies, educational institutions, and AWS partners who operate in the public-sector space, including system integrators and ISVs. You will be happy to roll up your sleeves, learn the deep details of systems, possibly write some code, and generally do what it takes to achieve technical success for customers on the AWS platform.

· Executive speaking and presentation skills Formal presentations, white boarding, large and small group presentations.

· Technical Web services development/deployment experience, IT systems and network engineering experience, security and compliance experience, etc.

· Operational Website/web services as well as traditional IT networking, operations, management, and security experience.

· Economic and business RFP/Acquisition support; market analysis; cost benefit analysis, etc.

· Government and education Advisory/consulting experience with national and local governments, as well as educational institutions of all types.

Responsibilities:

Serve as a key member of the business development and account management team in helping to ensure agency and institution success in building and migrating applications, software and services on the AWS platform.

Assist solution providers and government agencies with the definition and implementation of technical and business strategies.

Capture and share best-practice knowledge amongst the worldwide AWS solution architect community, as well as your public sector SA team.

Understand the AWS market segments, and industry verticals.

Understand and exploit the use of internal business support systems.

DESCRIPTION

Do you have both broad and deep knowledge of networking, virtualization, operating systems, application architectures, web applications, LOB apps, databases, and the new scale-out style of applications designed for the cloud? Do

· Technical degrees in computer science, software engineering, or math highly desired; working knowledge of modern software development practices and technologies such as agile methodologies and DevOps is highly desired.

PREFERRED QUALIFICATIONS

· The right person will be highly technical and analytical, possess significant experience of software development and/or IT and networking implementation/consulting experience, including some experience with government and education customers

· Strong verbal and written communications skills are a must, as well as the ability to work effectively across internal and external organizations and virtual teams.

· Experience working within the software development or Internet industries is highly desired.

· Understanding of application, server, and network security and government certifications is highly desired.

· Technical degrees in computer science, software engineering, or math highly desired; working knowledge of modern software development practices and technologies such as agile methodologies and DevOps is highly desired.

· AWS Certification, eg. AWS Solutions Architect Associate

Amazon is an Equal Opportunity-Affirmative Action Employer Minority / Female / Disability / Veteran / Gender Identity / Sexual Orientation.

** For more information on AWS, please visit http://aws.amazon.com **

Basic Qualifications

The candidate will possess both technical and customer-facing skills that will allow them to be the technical support face of Amazon within a solution providers ecosystem/environment as well as directly to end customers. He or she will be able to facilitate relationships with senior personnel within an agency, as well as the technical background that enables him or her to easily interact and give guidance to software developers, IT pros, and system architects in public sector markets. The ideal candidate will also have a demonstrated ability to think strategically about business, product, and technical challenges.

The right person will be highly technical and analytical, possess significant experience of software development and/or IT and networking implementation/consulting experience, including some experience with government and education customers.

Strong verbal and written communications skills are a must, as well as the ability to work effectively across internal and external organisations and virtual teams.

Experience working within the software development or Internet industries is highly desired.

Understanding of application, server, and network security and government certifications is highly desired.

Preferred Qualifications

· Technical degree in computer science, software engineering, or math highly desired; working knowledge of modern software development practices and technologies such as agile methodologies and DevOps is highly desired.

· AWS Certification, eg. AWS Solutions Architect Associate

#awssingapore
Skills
Job Role SummaryResponsibilities:
Key trading commercial resource to drive opportunity identification, capture and risk mitigation/control
Recommend trading opportunities via arbitrage analysis, tracking of specific commodity movements, import/exports, trade flow analysis and blending opportunities
Provide economic analysis for opportunity evaluation and capture learnings from missed opportunities
Support derivatives trading and policy with analysis of new and existing usage of derivative instruments
Power-user of strategic tools that support trading activities: Data systems, bespoke analytical tools, Read more
Reuters Eikon, SAP
Contribute to special projects, strategy studies and new market entries
Complete analysis and reporting for trading performance, supports annual plan development
Liaison between Headquarters and Global Trading Offices

Requirements:
Bachelor's degree or above in Engineering, Economics, Finance or Supply Chain
Experience and knowledge of crude oil or products markets
Experience and knowledge of derivatives, risk evaluation and management techniques, or financial analysis
Good understanding of global oil markets and refining
Interest in supply chain optimization, trading and business strategy
Excellent analytical thinking and ability to leverage analytical tools (Tableau desktop, Excel, Reuters, Market View, Publications etc.)
Strong drive and motivation; strong continuous improvement mindset

Job Role ResponsibilitiesRCMExpected Level of ProficiencyRCM
Skills