Sign in or register for a JobTech account.
Jobs that require

creative thinking

skill

Key skills
Well versed in installation, setup, configuration, design, development, customization and scheduling for process automation and test automation using Tricentis Tosca for applications including SAP WinGUI, web-based applications, PDF, XML, O365 applications (Excel, Word, Powerpoint, Outlook), text files, images etc. Good object-oriented programming skills in either C# and Java.
Required certification for Tricentis Tosca.
Certified Automation Engineer
The following certification in Tricentis Tosca will be an advantage.
Certified Automation Specialist for SAP
Certified Automation Specialist for API
Job scope
Design, develop, implement and support process automation and test automation using Tricentis Tosca on Citrix VDI or Windows VM client.
Configuring server and client components of Tricentis Tosca.
Development of rollout and deployment automation
Providing knowledge transfer including best practices
Developing creative solutions for complex problems in limited and short time
Documentation of each stage including installation, setup, configuration, design, development, scheduling and support processes.
Skills Overview:

Under general supervision, reviews specifications and determines the critical aspects of facilities, utilities, computer systems and manufacturing equipment with regard to product and process quality, writes qualification protocols for operating systems and records related test results. prepares final reports that identify the results of protocol testing and the conditions of release.

Essential Job Functions:

• Carries out responsibilities in accordance with the organization's policies, procedures, and state, federal and local Read more
laws.
> • Writes protocols that challenge the critical parameters related to installation, operation, and performance of the related facility, utilities, computer systems, or equipment.
> • Assures that protocols are approved through proper channels; writes and revises validation protocols.
> • Executes validation and qualification protocols per related SOPs and assures that acceptance criterion related to validation and qualification protocols are met.
> • Analyzes new and existing equipment, recommends equipment modifications as needed for validation optimization.
> • Assures that all test data is gathered and recorded in accordance with cGMP requirements.
> • Analyzes data to ascertain if it meets related protocol acceptance criteria; writes deviation reports as required upon failures to meet protocol acceptance criteria.
> • Writes final reports and assures that they are approved through proper channels.
> • Performs necessary equipment and system IQ, OQ, and PQ's to assure compliance in all manufacturing and support areas.
> • Develops and communicates project timelines and status.
> • Complies with all GMP and safety requirements, SOP's and Company policies and procedures.
> • Performs related duties as assigned.
> • Work in self-directed manner and must be able to work on problems of a complex scope where analysis of data requires and in-depth evaluation of various factors
> • Ability to exercise judgment within broadly defined practices and policies in selecting methods, techniques and evaluation criteria for obtaining results
> • Demonstrated understanding and use of statistical methods in experiment design, data analysis, validation, and process monitoring

Process Engineer

• Coordinates all work related to Process Engineering deliverables on scheduled projects needed to meet the deadlines developed by Plant Capital Plan, New Product Introductions, and New Process Technology Developments.
> • Responsible for manufacturing engineering support, the development of new process technologies, and the support of new product introductions/tech transfers.
> • Organizes testing associated with the development of new process technologies and the support of new product introductions/tech transfers and works closely with the overall Tech Transfer team.
> • Works closely with technical services to develop and confirm Critical and Key Process Parameters needed for Equipment and Process Validation. Develops and delivers presentations to communicate project timelines and milestone completions.
> • Serve as the Subject Matter Expert for equipment and processes within area of responsibility and thereby serving as the SME for investigations, design reviews, equipment/process troubleshooting , Capital Project planning , change control and other related activities for the site.
> • Able to work well in cross functional TEAMS, good communication and presentation skills, strong technical understanding, general automation knowledge, multi-tasking and time management
> • Work effectively with others from diverse backgrounds and demonstrate capability to adapt to new, different, or changing requirements. Display strong moral principles and work ethics while demonstrating initiative. Maintain a professional presence and display responsible behaviors.
> • Develops conceptual strategies, processing schemes, feasibility studies, PFD's, and detailed scopes of work.
> • Identify and execute projects to increase safety, reduce product cost, improve product quality, improve yield, and reduce material usage.
> • Work on several different projects and be able to prioritize these projects.
> • Assists in developing control strategy and instrument process design, including emergency and shutdown procedures, instrument specification sheets, control ranges, alarm points, and automation strategy.
> • Authors, updates, reviews, and approves area procedures and master batch records to ensure correct content and compliance with Good Manufacturing Practices.
> • Designs studies, executes experiments and perform data analysis.
> • Writes study proposals, progress reports, development reports, and various technical memo's.
> • Evaluates new technologies to improve the commercial production process.
> • Supports scale up activities from R&D to production.
> • Provides miscellaneous overhead support of facility.
> • Supports the assurance of a robust manufacturing process for the current registered process as experience is gained post launch.
> • Sets up robust process for trouble shooting.
> • Acts as an effective change agent.
> • Acts as a key player for the expansion of projects as needed to increase scale of manufacture.
> • Investigate deviations from standards of manufacturing process using effective root cause analysis tools. Recommending and implementing effective corrective and preventative actions.
> • Generating, evaluating, and implementing innovative and creative solutions.
> • Assist as subject matter expert for technical projects.
> • Capable of generating a project scope and cost plan to effectively draft a capital request.
> • Develops product and process knowledge in multiple process train areas.
> • Contributes to equipment URS development and retrofit. Participates in equipment FAT's, SAT's, etc.
> • Participate in Quality Risk Assessments and process hazards analysis activities.

Job skills & knowledge:

• Current Good Manufacturing Practices (cGMP), Food and Drug Administration (FDA), and other regulatory requirements.
> • Pharmaceutical principles, practices and applications.
> • Principles of mathematical and statistical computations.
> • Interpreting software and ladder logic diagrams and flowcharts.
> • Interpreting electrical and mechanical blue prints and specifications including HVAC systems and. construction plans.
> • Solving practical problems and considering a variety of concrete variables in situations where only limited standardization exists.

Basic Qualifications

• Min 5 years experience working in a regulated environment
> • Working knowledge of Standard Operating Procedures and Protocols/Reports
> • Understanding of validation/qualification strategies
> • Knowledge of applicable quality regulations and standards
> • Quality or quality support experience in a regulated environment (GLP, cGMP, ISO)
> • 3 years quality assurance or quality control experience in cGMP pharmaceutical or drug development organization
> • Working knowledge of facility equipment commissioning and qualification
> • Working knowledge of process and cleaning validation
> • Working knowledge of Computer System Validation
> • Quality assurance or quality control experience in a cGMP pharmaceutical setting
> • Education: B.S. in an Engineering discipline, or Life Science degree
> • Required: 3-5 years quality or quality support experience in a cGMP pharmaceutical setting
> • Desired: 4-7 years facility, equipment, and/or cleaning validation experience in a cGMP manufacturing setting
> • Sound working knowledge of processing equipment used to manufacture APIs
> • Knowledge of clean room standards

Professional Skills, Qualifications and Experience:
• Strong ability to manage multiple priorities, self-starter attitude, good oral and writing skills and the ability to work independently and as a team in an efficient manner.
> • Ability to utilize GDP during document creation and review.
> • Working knowledge of current regulatory guidelines and standards.
> • Ability to apply and incorporate pharmaceutical standards, rules and guidances. (e.g. FDA, EU, ISO, ICH, ISPE, etc.)
> • Comfortable in a fast-paced environment with the ability to adjust to changing priorities.
> • Flexible and accountable.
> • Detailed oriented work standards.
> • Office Hours 5 Days

Interested candidates please send a copy of your resume to leonleong@recruitexpress.com.sgEmail Subject: Validation / Process Engineer – Leon

Leon Leong De Cong
R1551708
Recruit Express Pte Ltd (Healthcare & Lifesciences Division)
EA License: 99C4599
Skills Job Description
We are seeking a HR professional to lead teams and partner with key stakeholders in addressing business objectives through HR strategies and initiatives, with the aim to position the Company as an employer of choice.

Roles and Responsibilities

Planning


Responsible for the planning, monitoring and reviewing of the Group HR department's resources including budget and manpower;
Assist the Director in developing and translating of strategies into workplans and performance indicators to Read more
achieve the overall objective of the organisation;
Tracking, reporting and recommendation of improvements; and
Collaborate with HR of other clusters and/or institutions in cross-cluster projects.


Business Partnering


Lead the HR Business Partner team to address business objectives of Company through various HR strategies and services:
Proactively analyse and identify HR issues and recommend solutions for respective Departments and Business Units;
Operationalise HR strategies and initiatives from Ministry and Group HR; and
Ensure compliance of HR practices with the employment law/regulations and Group Policies.
Communicate HR policies and practices


Learning & Development


Lead the HR Learning & Development team to build staff competencies and strengthening the leadership pipeline to meet the business objectives:
Plan, execute and evaluate overall corporate learning plan;
Provide direction and advice on day-to-day operations for learning administration;
Review the systems and processes for learning and development to enhance their effectiveness and efficiency;
Manage the HQ Management Associate Programme to strengthen the leadership pipeline;
Partner with respective line managers to analyse learning needs and recommend solutions to address knowledge and skills gaps;
Analyse, design, develop and evaluate learning programmes;
Guide the L&D team in the nomination, shortlisting, ranking of candidates for developmental awards and leadership programmes at HQ;
Assess succession plans and talent pipeline and make recommendations; and
Identify, develop and engage High Potentials and Succession Candidates.


HQ Staff Engagement & Culture Building

Lead the HR Ops section to enhance staff engagement through various engagement strategies and activities for various target groups;
Measure staff engagement level through Employee Climate Survey and partner with the line to review and address the key survey findings, which will shape HR strategies and initiatives at various levels.
Facilitate staff retention and bonding through various Staff Welfare initiatives;
Facilitate culture alignment for HQ staff to be engaged with the Company's vision and mission and support Company's goal :
Assist Director to develop, implement and evaluate approach for culture building at HQ.
Align HQ Culture Building approach and initiative with Group direction.
Provide advice and guidance to various staff committees e.g. HQ Staff Engagement Committee, HQ Culture Building Committee, HQ D&D to ensure that committee/staff event objectives are met and that expenses are managed within the set budget;
Collaborate with Union (HSEU) on initiatives and programmes and work towards a joint solution for staff's well-being while protecting the organisation's interest; and
Partner management, staff, community chest and Company Charities of Choice in organising and implementing social responsibility programmes.



Qualifications


Degree in Human Resource/ Business Administration or higher qualification. Experiences
Minimum 10 years of relevant working experience with at least 5 years of supervisory experience.
Proven record of implementing best practices in the field of these domains.


Skill Requirements


Good knowledge of employment law and regulations and HR practices of Singapore.
Good command of the English language, both written and spoken.
Strong leadership and managerial skills for heading multiple teams.
Highly proficient in planning, organising and operationalizing strategies and policies.
Strong ability to manage multiple projects concurrently and meeting tight deadlines.
Analytical, resourceful, result-focused, innovative and meticulous.
Solid sense of confidentiality and discretion.
Strong problem solving skills and ability to multiple-task.
Ability to engage and influence multiple stakeholders across all levels.
Proficient in Microsoft Office applications, such as PowerPoint, Word, and Excel.


If you are interested in the position, do kindly drop your most updated resume to leonleong@recruitexpress.com.sg (Attn: Human Resource Sr Specialist - Leon)

Thank You.

Leon Leong De Cong
R1551708
Recruit Express Pte Ltd (Healthcare & Lifesciences Division)
EA License: 99C4599
Skills Day-to-day design work for planned campaigns and collaterals such as articles, brochures, flyers, case studies, whitepaper, PowerPoint presentations etc

HTML design for email direct mailers, newsletters

Powerful visual storytelling using a mix of print, digital, social and video; video-editing is required from time to time

Designing and producing highly creative, impactful, PowerPoint presentations that are in line with the global brand

Conceptualisation and designing of exhibition booths

Manage planning and execution of internal Read more
and external events, including shows, customer events, sales meetings

Have a good understanding of marketing and branding design concepts and be able to bring these concepts to life

Ensure brand consistency in all communications and events and is the regional keeper of the brand standards

Liaise with both internal and external stakeholders to ensure creative work is efficiently and effectively delivered

Liaise with printers and relevant suppliers

Professionally and effectively communicate with peers and producers, demonstrating sound reasoning and judgment skills

Sharp eye for layout consistency for format, and amazing attention to detail

Excels at visual storytelling, diverse graphic design and art direction of content

Regularly update knowledge on design trends

Design and artwork for internal material such as stationary and business cards, staff invites

Responsible for retouching photos and sourcing for images

Able to juggle multiple assignments and work in a high-pressure environment

Manage time and establish priorities while maintaining flexibility to respond to changing demands

Technical skills to be determined by manager based on position (e.g., Fluidity with both Mac and PC, CS5 or higher (particularly: InDesign, Photoshop, Keynote and Illustrator), knowledge of PPT and Microsoft Office Suite, knowledge of trends in presentation design (Duarte, Presentation Zen, Tufte, infographics, etc.). Knowledge of Flash animation, Web design, HTML, Interactive, video editing and motion graphics, photography is a plus)

Portfolio reflecting experience in branding, presentations, infographics, digital/interactive, advertising and print design

Please attention resume to Vanessa Tan Pei Yi
CEI REG NO R1104493
Skills Snapshot of a day-to-day activities

In charge of full spectrum of Recruitment
Interviewing and assessing candidate's skill sets
Job matching with the internal positions
Coordinate second round of interviews with Business Heads
Follow up on contract signing and start work details
Meet up with Business Heads to understand their recruitment needs
Work hand-in-hand with the Business Units to identify creative ways for talent acquistion
Other ad-hoc projects as assigned

Requirement:

Candidate must possess at least a Diploma, Advanced/Higher/Graduate Read more
Diploma, Bachelor's Degree, Post Graduate Diploma, Professional Degree, any field.
At least 1 year(s) of working experience in the related field is required for this position.
Preferably Junior Executives specializing in Human Resources or equivalent.
Full-Time position(s) available.

Hazel Loh Shu HuaÂ
R1106528
Skills Job Summary:

HR generalist role, with focus in talent acquisition.

Key Accountabilities:

Manage full spectrum of recruitment and selection activities
Provide recruitment support to other Southeast Asia Subsidiaries.
Source, screen, shortlist and conduct candidate interviews.
Utilize creative sourcing techniques to attract best candidates, including but not limited to direct sourcing, internet recruiting, employee referral programme etc.
Proactively manage candidate pools to fill open positions and build future candidate pool.
Present shortlisted candidates to hiring managers.
Manage the Read more
job offer process, including internal salary benchmarking and co-ordination of pre-employment checks.
Perform or co-ordinate reference checks.
Partner with the hiring managers to understand current and future recruiting demands
Advise hiring manager on recruiting procedures and policies.
Streamline recruiting process, if necessary.
Compile and analyse monthly headcount report for the region.
Track and analyse employee turnover.

Manage on boarding activities for new hires including organize new hire orientations (day 1 and quarterly).

Provide new hire and leavers information to payroll vendor.
Manage off boarding activities.
Manage benefits administration and co-ordination.
Support training sourcing and enrollment.

Assist in HR projects, as assigned.

Assist other HR initiatives as required.

Key Job Requirements:

Min. Degree in HR, Business Admin or related. with 5 years of working experience in HR generalist role, with at least 2 years of experience in recruitment.
Able to work independently, pro-active, detailed oriented and adaptable to changes or ambiguity.
Team Player
Skills Job Responsibilities:

Develop and implement Corporate Communications strategies and plans.
Handle media queries, replies and facilitate news filming and photography requests.
Manage Internal Communications, Corporate Marketing and Communication Collaterals Management.
Draft communications content for press releases and publicity materials, website contents, internal publications, etc.
Draft and edit CEO message, staff newsletters and magazine.
Liaise with Asia Pacific subsidiaries to provide support for Corporate Communications initiatives.
Ad-hoc administrative support.

Job Requirements:

Min. Degree/Diploma in Business Studies / Communications Read more
/ Marketing or equivalent
With 2-3 years of corporate communications experience (Candidates with internship experience are welcome to apply for entry level position.)
Meticulous, resourceful, creative and a team player
Good interpersonal and communication skills
Proficient in Adobe Creative Suite or Indesign
Skills Recruit Express, as part of the HRNet Group, is on a constant look out for good people to join our team of committed Recruiters. Being listed on the mainboard of SGX since 2017, as we grow as an organisation, we are expanding our teams and looking to groom more individuals to be successful leaders/managers!
For this role, you are responsible for talent scouting potential candidates to join our expanding Read more
organisation!

Key Responsibilities:

Support growth of business units by procuring the right talent. This includes:
>
>
>Data-mining and research on alternatives sources of talent pool.
Craft and post advertisements on various Job Portals and Social Media.
Assess potential candidates through interviews and personality tests
Provide timely respond and update to applicants on status of application.
Maintain high-touch with candidates through the hiring-offer process.

Provide creative recruitment strategies to bring in the talents.
Participate in employer brand initiatives, ideas-generation.
Outreach to schools for career fairs and internship opportunities.

Requirements:

Enjoys interacting with people!
Persistent and High Initiative, Creative and Resourceful!
Min Degree in Business/Marketing/Human Resource/Communications.
Proficiency in social media and job boards will be an advantage.

Â
A career with Recruit Express will offer you:

People-centric and team based working environment.
Job rotation and transferable skills set = career growth opportunities.
Overseas career opportunities via internal posting.
Fun and dynamic culture!

Interested applicants, kindly forward your CV to karenlee@recruitexpress.com.sg with Subject Title: HR Executive
Skills Job Description
You should be a creative and energetic professional who can promote and sustain a strong corporate image including creating opportunities for positive profiling. You should be able to develop strategic internal and external communications plans for the organization and execute them confidently.
You will plan, coordinate and implement patient education campaigns, corporate events as well as marketing communications programmes. You will write publicity materials and manage the production Read more
of collaterals. In addition, you will also be the main administrator for development and maintenance of the corporate website and other web-based communication platforms.
Responsibilities

We seek a dynamic and creative leader to help build a culture of excellence through strategising and fostering effective communication and connection among our employees.
You will lead in modernising and strengthening its brand and reputation.
This will require you to establish strong interfaces and maintain close engagement with the public, media, as well as the various stakeholders including its employees and volunteers.
You will advise the management team on the strategies and means to achieve the desired brand equity.
You will manage and implement all communications initiatives, and also support our line staff in managing communications with our clients.
In addition, you will be responsible for the planning, monitoring and reviewing of the department's budget, leading and managing the corporate communications team and overseeing the performance indicators to achieve the overall objective of the organisation
Provide advice to the Planning Committee on key messages and strategic positioning, in line with the vision, mission and values to meet the needs of key stakeholders.
Develop and implement communication plan aiming at developing corporate branding and shaping public opinion.
Develop corporate branding which supports manpower strategies to attract and retain quality talent and build sustainable pipeline for recruitment.
Manage both print and online media, using the platforms to engage staff, patients, the community and other stakeholders.
Provide editorial support for external and internal communications and manage the production of company collateral and publications.
Manage the organisation of corporate events

Requirements

• Min Degree in public relations, marketing or communications
> • At least 2 years of experience in communications and projects/events management. Candidates with experience in healthcare industry would be at an added advantage
> Good team player who is able to support the team members in achieving organisation goals and project timelines
> • Great interpersonal skills, self motivated and detail oriented

If you are interested in the position, do kindly drop your most updated resume to leonleong@recruitexpress.com.sg (Attn: Corporate Communications - Leon)
Thank You.
Leon Leong De Cong
> R1551708
Recruit Express Pte Ltd (Healthcare & Lifesciences Division)
> EA License: 99C4599
Skills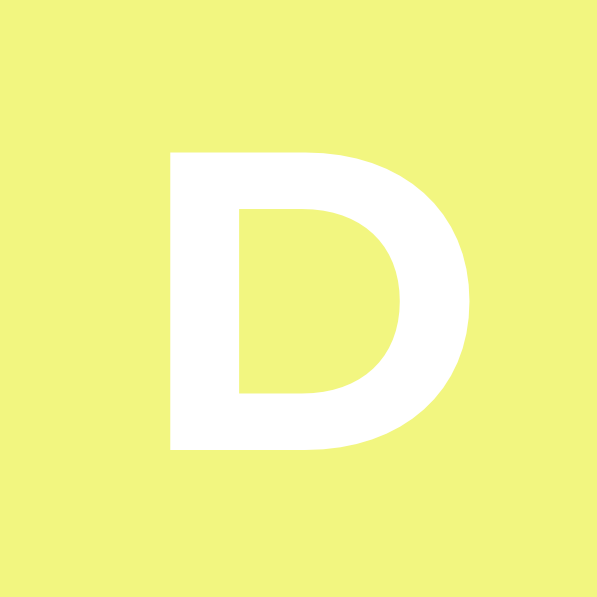 As a Head of Section, you will function as the primary lead for a team of consultants and engineers implementing one of the world's leading enterprise solution for maritime fleet management solutions. You will be responsible for regularly monitoring the team's performance, including their level of knowledge across required subject matter, making sure that consultants work to DNV GL Consulting solution delivery processes, as well as leading implementation Read more
projects as a Lead Consultant/Project Manager. A sound knowledge of the enterprise solution implementation lifecycle with ship management domain experience is required. Job Description: Work with Area Manager of Consulting to provide regular status reports on project health, revenue forecasts and escalating risks/issues Work with Area Manager of Consulting to plan further competence development initiatives for team members and report on any performance issues Responsible for regular 1 to 1 communication with direct reports for mentoring and project health As part of your responsibilities you will be involved providing project management/consulting with a billable utilization target of 50%. Managing client stakeholders and/or external resources to ensure successful implementation Implement DNVGL's innovative ship management solutions for technical management, procurement, dry-docking, QHSE, crewing and BI reporting with our customers, i.e. shipping companies in the region Analysing customer requirements and consult customer to provide best practice solutions onshore and on-board Conduct system demonstrations and in-depth user trainings Assists in driving business development initiatives by ensuring deliverability of proposed solutions. Supporting Sales for pre-sales activities according to DNV GL processes Execute software installations on-board and onshore and offer continuous support for local customers Position Qualifications University or comparable degree in computer science or chemical/process engineering with experience in process improvement and transformation methodologies and a track record of practical application More than 8 years of IT Project Management focused consulting experience delivering enterprise software implementations, integration and training, working on multiple projects ranging from 3 months to 2 years+ Minimum 3-5 years of shipping experience or having worked at similar capacities Ideally, experience with FMS/ship management related ERP system integration and maritime industry related clients In-depth understanding of shipping companies processes either from prior working in a shipping company or in a vendor position Hands-on people management and supervisory skills Willingness to travel (eg: 50% across APAC) PRINCE2 practitioner or PMP certified preferred Fluent English language skills with additional languages (Mandarin and/Bahasa/Japanese/Korean) beneficial High degree of communication skills Familiar with SaaS software, Web applications, including Web API, Windows Server, MS Operating Systems, Sybase SQL, MS SQL, MS Project/Project Online and MS Office applications. Company & Business Area Description DNV GL is a global quality assurance and risk management company. Driven by our purpose of safeguarding life, property and the environment, we enable our customers to advance the safety and sustainability of their business. We provide classification, technical assurance, software and independent expert advisory services to the maritime, oil & gas, power and renewables industries. We also provide certification, supply chain and data management services to customers across a wide range of industries. Combining technical, digital and operational expertise, risk methodology and in-depth industry knowledge, we empower our customers' decisions and actions with trust and confidence. We continuously invest in research and collaborative innovation to provide customers and society with operational and technological foresight. With origins stretching back to 1864 and operations in more than 100 countries, our experts are dedicated to helping customers make the world safer, smarter and greener. DNV GL is a world-leading provider of digital solutions for managing risk and improving safety and asset performance for ships, pipelines, processing plants, offshore structures, electric grids, smart cities and more. Our open industry platform Veracity, cyber security and software solutions support business-critical activities across many industries, including maritime, energy and healthcare. Equal Opportunity Statement DNV GL is an Equal Opportunity Employer and gives consideration for employment to qualified applicants without regard to gender, religion, race, national or ethnic origin, cultural background, social group, disability, sexual orientation, gender identity, marital status, age or political opinion. Diversity is fundamental to our culture and we invite you to be part of this diversity!
Skills