Sign in or register for a JobTech account.
Jobs that require

creative thinking

skill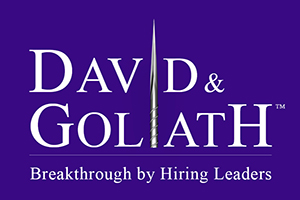 Are you an exceptional Data Architect with experience in Hadoop Big Data & Data Warehouse?
If so, this could be the career opportunity for you !!
Data Architect (DW, Big Data) - perm in Investment Banking
Work closely with data analysts, data scientists and business end-users to synthesise data requirements for the creation of large-scale data models and data flow designs to optimize how data is sourced and flowed across the enterprise
Design data models to guide implementation of data solutions at application and enterprise levels to meet current and future business needs
Be involved in the development of data architecture strategies at enterprise level
Be involved in the setting of principles and best practices pertaining to data architecture
Drive action plans to support the transition to the desired data architecture state
Design and implement data solutions using a blend of best-of-breed and emerging technologies
In return for this excellent career opportunity, we ask that you have the following:
Possesses Computer Science or Computer Engineering Degree in Top Tier Institute
Relevant working experience in data modelling and data flow design, preferably in an investment or banking environment
Experience working with enterprise databases using database technologies (PL/SQL, SQL, NoSQL) and data integration products (e.g. Informatica)
Exposure and knowledge in any of the following technologies is advantageous:

Hadoop Technologies: HDFS, Zookeeper, Yarn, Spark, Hive, Impala, Sqoop, Solr, ELK, Flume, Kafka
Hadoop Platforms: Cloudera, Databricks
NoSQL Databases: Neo4J
Cloud based Big Data Services: AWS EMR, Azure HDInsight
Elastic Search

Good team player with strong analytical skills and enjoy complex problem solving with innovative ideas
Able to understand concepts across multiple disciplines to synthesise the knowledge for data model and data architecture design
Strong communication and people skills to interact with internal and external stakeholders to develop and implement solutions
Meticulous and good at working with details
Passion for data and technology
CFA equivalent certifications would be an added advantage
Disclaimer: Candidates who are shortlisted will go through Technical Tests and Face to Face interviews.
If this speaks to you and you are ready for a new challenge, please send your Resume in MS word format to bennie.yeo(a)davidgoliath.net
Even if you are not interested, you can still park your CV with us for other Banking IT positions or forward this Advertisement to your counterparts with the relevant Banking IT experiences I am looking for.
We Seek to:
Understand your personal circumstances, needs and ideals
Present your credentials to our clients only with your permission
Strategize and consult with you
Your application will be kept with the strictest of confidence.
EA License Number: 18S9167
Registration ID: R1114115
Skills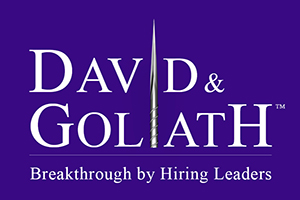 Are you exceptional Technical Business Analyst with exposure in Banking related enterprise software?
If so, this could be the career opportunity for you !!
Senior IT Business Analyst (Investment Services) - perm in Banking
Work closely with business users and IT vendors to implement and support application solutions to Investment Services Private Markets & Finance.
Work with various IT business application teams, to develop, implement and maintain business application systems using cutting edge techniques and technologies.
Conduct detailed requirements analysis, system design and effectively implement technical solutions to meet users' change requests/enhancements..
Identify and manage issues and change requests and escalate to the application manager for matters relating scope, resources, schedule, and costs.
Work with cross functional teams to deliver innovative data driven solutions and automations to improve service delivery for application operations and enhancements.
Analyze, tackle and resolve production incidents and systems enhancements change requests for business applications.
Analyze systems operations data (SLAs, customer satisfaction, delivery quality, team efficiency & etc) to identify actionable trends for continual improvements.
In return for this excellent career opportunity, we ask that you have the following:
Bachelor's Degree in Computer Science or equivalent in a reputable top 50 Institute
Relevant experience in business application systems / software development in a banking environment.
Knowledge and experience in agile techniques like Scrum and Kanban, exposures to DevOps
Equipped with good appreciation of systems development lifecycle, systems design and systems architecture.
Possess good technical skills and competency in any of the standard technology platforms Java, J2EE, .NET, C#, SQL server, Oracle, Python, R and desktop programming (Excel VBA).
Good team player who is keen to learn, independent, and with strong analytical, problem solving, communication and interpersonal skills.
Disclaimer: Candidates who are shortlisted will go through Video Interview and Face to Face interviews.
If this speaks to you and you are ready for a new challenge, please send your Resume in MS word format to bennie.yeo(a)davidgoliath.net
Even if you are not interested, you can still park your CV with us for other Banking IT positions or forward this Advertisement to your counterparts with the relevant Banking IT experiences I am looking for.
We Seek to:
Understand your personal circumstances, needs and ideals
Present your credentials to our clients only with your permission
Strategize and consult with you
Your application will be kept with the strictest of confidence.
EA License Number: 18S9167
Registration ID: R1114115
Skills

Our client is a leading German MNC with more than 400+ employees worldwide in different business sectors like industrial, automation, automotive and hand-held measurement equipment. Singapore, being the R&D centre for this division is currently hiring for a creative Embedded Software Engineer familiar with User Experience and User Interface for the team.
Senior Embedded Software Engineer (UX / UI)
Responsibilities
To specify, design and verify software running in an embedded test and measurement environment. The products operate in the field of hand-held measurement instruments for high-performance data cabling systems (up to 3GHz). This role is particularly focussed on the user experience and user interface of the instruments (UX/UI) so there is considerable scope for creative and design input alongside the software development. The role includes support for the full product lifecycle.
Specify, design and verify application code for next-generation embedded systems.
Maintenance and ongoing development of existing legacy applications, including feature enhancements and upgrades.
Management of the entire software development lifecycle, including a structured approach to project management and documentation.
Requirements capture and translation of product requirements into technical requirements and specifications.
Delivering user experience and graphical user interface designs (UX/UI) that are attractive, consistent, professional, and aligned with corporate brand image.
Working with the rest of the team on the design of future system architectures and platforms
Working with the rest of the team on system testing, debugging, and quality assurance
Ensure that all business activity is conducted in line with company values, policies and codes of conduct
Undertake any other activity as reasonably requested by management
Requirements
Proven track record of developing commercial applications for embedded systems.
Commercial experience of developing graphical user interfaces with third-party GUI frameworks.
Commercial experience with databases and data manipulation.
Experience with some or all of the following technologies will be beneficial: C#, C++, C, Embedded Linux, GUI frameworks, Microsoft embedded platforms/Windows CE, Python.
Experience with the use of Model-View-Controller (MVC) architectures would be beneficial.
Experience of developing client-server or Cloud applications would be beneficial.
Experience of working with defect tracking systems (e.g. JIRA, TestTrack Pro/Helix ALM)
Experience of working with version control and automated build tools (e.g. git, Jenkins)
Experience of working with structured and documented product requirements, thus allowing unit testing and automated regression testing would be beneficial.
Good communicator including excellent verbal and written English.
Degree in Software Engineering, Computer Science or another related subject.
Ability to work autonomously with minimal supervision, including time management and prioritisation.
Team player who enjoys interacting with a group of highly-motivated engineers.
Ability to analyse and resolve complex technical issues at a system design level, collaborating across multiple disciplines.
Flexible approach to working in a small team, requiring a hands-on approach to getting things done.
Interested applicants: Please send in your detailed resume to hr@searchstaffing.com.sg or contact Vincent Low for a confidential discussion at 6749 4236.
Skills
Job Description
Benefirs:
• 5 Days (9am – 6.00pm)
• AWS
• Career Progression

Responsibilities:
•Manage and execute / implement full spectrum of marketing & communications achieving company goals and targets
• Conceptualize development and execution of advertising creative ideas, design and layout in support of all marketing activities such as advertising, print and digital media (print, direct mailers, newsletters etc.)
• Conceptualize copywriting & production of presentation materials, online content, marketing collaterals – brochure, EDM, Read more
presentation slides, fact sheets etc.
• Conduct market research on competitors marketing campaign, brand positioning and awareness
• Develop marketing plans and strategies which is in line with the corporate identity to increase brand awareness and market share
• Drive digital marketing programs for the business with strong focus and understanding of product branding
• Manage the professional website content architecture and identify approaches / strategies to improve the website
• Carry out Search Engine Optimization (SEO) / Google AdWords / backlink marketing campaign
• Conceptualize and set up lead generation platform through different marketing channels
• Evaluate the effectiveness of marketing channels and activities

By submitting your personal data and/or resume, you give consent to collection, use and disclosure of your personal data and/or resume by the company (or its agent) for the purpose of the processing and administration by company relating to this job application.

Please include the following information in your resume
Education background
Work experiences in point forms
Reason(s) for leaving
Current and Expected salary
Date of availability / Notice Period
**We regret to inform that only shortlisted candidates would be notified. **
Tai Yen Wen (Eunice)
Registration Number: R1986778
MCI Career Services Pte Ltd.
EA License Number: 06C2859
Skills We are currently seeking for passionate and dynamic Kitchen professionals who pride themselves on their ability to deliver extraordinary levels of customer service and provide creative solutions to our guests.
You are responsible to take care of the daily food preparation and duties assigned to meet the set standard and qualities whereby your role will include key responsibilities such as:

Job Responsibilities

Support in the daily operation and work
Work closely with Read more
Head Chef to determine menu selections and specials and develop new menu recipes as necessary.
Responsible for overseeing the cleanliness, hygiene and maintenance of the kitchen and ensure compliance with all applicable food safety and regulations.
Consistently monitor food quality and quantity to ensure profit margins are maintained and operating budgets are adhered through effective control systems.
Prepare the daily mis-en-place and food production in different sections of the main kitchen.
Ensure the highest standards and consistent quality in the daily preparation and keep up to date with the new products, recipes and preparation techniques
Instruct and lead subordinates through their daily requirements in food preparation.

Requirements

Diploma in Culinary with minimum 3 - 5 years of experience in Japanese cuisine.
Has excellent sense of taste and creativity in food presentation
Team Player with good communication skills
Candidate will be locate in Greece, Athens
Skills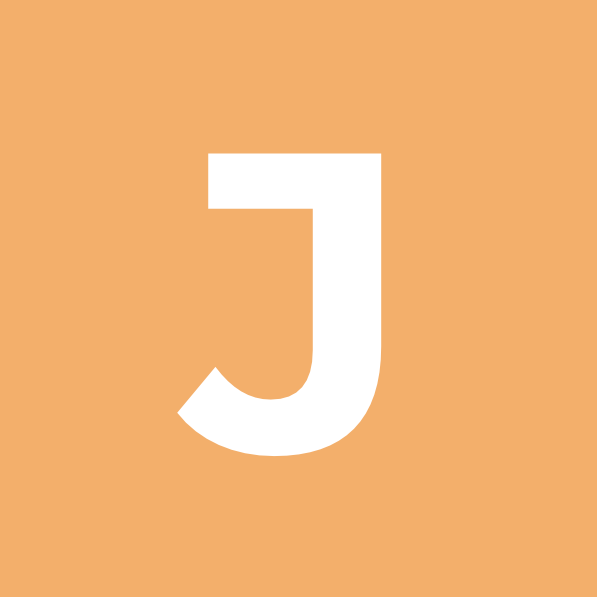 Job Title: Creative Hair StylistIndustry: HealthcareSalary: SGD 2300 - 3000Location: Central, SingaporeAbout Company:Our Client won more than 5 awards providing luxury treatments and beauty services all designed to balance both body and mind and to work harmoniously with each other. They offer a wide range of carefully curated services and treatments, each selected and designed for maximum efficacy and effectiveness. you???ll find all the solutions to all your Read more
beauty and wellness needs at one location nestled in a quiet corner in the heart of the Orchard Road district.Job Description:- Perform specialized hair services and treatment to customers.This include cut, colour, rebonding, kertain treatment, UPDO and stylising- Provide professional recommendations to customers- Provide Customers with hair services consultations for products and services- Build & Establish good rapport with customer- Oversee Business and operations.- Maintain salon equipment and cleanlinessJob Requirements:- Min 4 years of working experince in the related field is required- Possess qualified certifications- Bilingual in English and Mandarin, so as to liaise with Mandarin speaking customers and clients- Able to work on weekend- Energetic, high level of initiative and passion to work-Compensation:- Attractive remuneration package (Basic Salary + Commission + Incentive + Service Fees)Interested applicants are invited to submit their resume via clicking the apply button.JointHire Singapore Pte Ltd.(EA License No.: 17C8920)Andrea Chen (Registration No.: R1441952 )
Skills

Set to shape the Japanese culinary landscape in Singapore, the restaurant showcases modern Japanese cuisine in a beautiful fine dining establishment with an emphasis on creating meaningful interactions between chefs and guests.
About this position
The Sous Chef is an energetic and ethical team leader who manages the heart of house (HOH); assisting the Head Chef in executing cuisine that culminates in guest satisfaction and creating a culture conducive to teamwork Read more
while balancing the hectic pace and demands of the kitchen.
S/He should have a deep understanding of Japanese cuisine, and be able to effectively balance guest interaction with strong execution.
The Sous Chef will assist in the setting and maintaining of guest experience and culinary standards, and be personally involved in guiding and mentoring the Culinary team.
Sous Chef (Japanese Fine Dining)

Key areas of focus – include but are not limited to:

Planning, directing, and executing food preparation
Communicating with and serving guests
Managing both internal & external guest relations
Assist Head Chef on recipe development and costing
Training, scheduling and managing of employees
Food quality control
Handling of procurement for food inventory using Company's procurement software
Fully understanding, and ensuring procedural compliance with the Company's policies


The ideal candidate should have/be:

Minimum 3 years of refined Japanese culinary experience with 1 year in a management role
Highly creative with an eclectic palate
Able to communicate in Japanese
Excellent interpersonal & communication skills
Leadership skills
Proficiency in MS Office / Excel
Skills Recruit Express is the largest recruitment agency in Singapore with over 200 consultants across the island in Orchard, Raffles Place, Tampines and Jurong. We have a proven track record for matching the right people to the right organisation within the shortest time. Speed defines our culture and our people define the company.
>As part of our expansion plans, we are currently sourcing for energetic individuals to join us as Read more
Talent Acquisition Specialist in Singapore.
>
Responsibilities:
• Be in charge of full hiring cycle from posting of advertisements on various job boards, screening applicants, interviewing and ensure successful hire of Recruitment Consultants
• Lead employer branding initiatives
• Be in charge of on boarding activities such as newcomers' orientation
• Continually source for new platforms or innovative ways to reach out to potential talents
• Gain knowledge on the latest labour laws and market situation so as to provide the best career advice to potential talents
• Assist in employee retention and development
• Organize and attend career fairs and networking events

Requirements:
>• Minimum Degree
• No experience required
• Keen interest in employer branding and building relationships
>• Excellent communicator
• Positive, enthusiastic, versatile and creative
• Strives well in a fast-paced and results-oriented environment

Additional Information:
• Working Hours: Monday to Fridays, 8.30am to 6.00pm

Come join us to grow our organization!

Interested applicants, submit your resume to [Click Here to Email Your Resume] with the subject title "Talent Acquisition Specialist".

We regret that only shortlisted applicants will be notified.

Winnie Tan Tianmei (CEI Reg No: R1442777)
>Recruit Express Pte Ltd (EA Reg No: 99C4599)
Skills Lead the Service team to provide effective and timely services as requested by customers
Adjust and/or manage all existing scheduled production and job assignments
Act as a resource for employee questions and/or work instruction.
Assist with shop quotes.
Provide direction on ESH issues and housekeeping and maintain shop supplies and tooling
Obtain cost reductions through process improvements.
Provide/delegate training and assist in problem solving.
Keep employees advised of any changes in policy/work practices as such Read more
changes arise.
Be a leader of any changes as business evolves and assist with implementation as necessary for process improvements.
Constantly try to improve the company's performance towards higher customer service standards and improve financial performance.
Maintain employee focus on quality programs.
Keep employees advised of changes in work practices.
Review or alter any evaluation or job function for completeness or content based on customer service standards or desires and report any unusual circumstances.
Provide time guidelines for specific jobs/functions and review these guidelines with employees as required.
Collect, document, and provide feedback to employees on the quality of their workmanship and authorize any rework as deemed necessary to achieve zero defects.
Provide guidance and feedback to employees on day to day job engagement activities or responsibilities to ensure employees maintain focus on productive business tasks.
Ensure quality by completing all final inspections and repair reports.
Other duties as assigned


Requirements:


Degree / Diploma in Mechanical / Instrumentation / Mechatronics Engineering
Min 5 years of related experience in process & control or instrumentation service industry
Min 3 years of experience in a supervisory role.
Good people management skills with excellent communication and interpersonal skills at all levels.
Good knowledge on control valves, control and instrumentation.
Result-oriented with strong leadership, organizational and planning skills
Decisive, drive and ability to deliver effective, innovative solutions.


Interested & qualified applicants, please forward your latest CV in MS word format to [Click Here to Email Your Resume]
Skills Skyy is looking for a Graphic Designer to join our team! If you're looking for a dynamic and team working environment, we are the one for you.
Responsibilities

Generate creative concepts for campaigns and events
Produce design artwork across various collateral including on-site design, communications materials across print and digital
Illustrate from concept mood board to the final artwork output, as well as the show, run-down in storyboard format
Assist in the preparation Read more
of proposals, tender documents, presentations etc
Co-ordinate with project and production teams in execution of the project and/or assignment
Responsible for all the graphic visuals, designs and concepts
Required to work closely with the sales and operations team to conceptualise ideas and submit proposals in a timely manner
Must play an active role in providing creative ideas
Must participate actively in the brainstorming sessions and processes
Participate in meetings as and when required for specific projects
Follow through the projects from beginning to the end
Work within tight schedules
Work with a wide range of media and use graphic design software
Any adhoc duties required

Pre-requisites

2 to 4 years of relevant Events/Exhibition design experience (experienced designer will be considered for senior position)
Proficient in Adobe Illustrator, Photoshop and AutoCAD/3D Studio Max
Creative individual with good design flair
Excellent time management with a proven ability to handle multiple projects with tight deadlines
Good communication and interpretation skills
Good teamwork and work with project and production teams for execution of project
Compelling portfolio of work over a wide range of creative projects
Strong analytical skills
Excellent eye for detail

Do note that only shortlisted candidate will be notified.
Skills