Sign in or register for a JobTech account.
Jobs that require

customer relationship management

skill You will be involved in the overall daily operations and management of the cineplex. Your responsibilities include supervising frontline staff, inventory/cash control, facilities management and customer relations.

Requirements:

Must be service oriented and with a positive work attitude.
At least 2 to 3 years of relevant experience in retail or hospitality industry.
Able to work on rotating shifts and on a 5 days week basis inclusive of weekends and public holidays.
Knowledge of Read more
Microsoft Office applications.

Interested candidates please e-mail your detailed resume with Recent passport size photograph , Indication of last drawn & expected salary and date of availability to:

The Recruitment Officer
>Re: Application for the post of Floor Manager
>Email: [Click Here to Email Your Resume]
>(Only shortlisted candidates will be notified)
Skills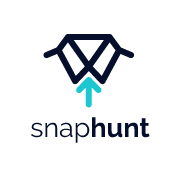 The Offer

Join a market leader within Professional Services
Market leading compensation package


The Employer
>Our client is a high-growth regional investment firm that focuses on property development, investment and ownership. Over the years they have diversified their regional investments and are now a major regional player across commercial, residential and hospitality properties not just in Singapore but across Asia.

The Job
>You will be responsible for :

Organising data and generating customer insights in Read more
order to enhance sales force productivity and effectiveness.
Supporting the sales team key planning and operations tasks to support the overall objective of the business.
Understanding customer pain points and service needs and building strong customer relationships by acting as their trusted advisor.
Delivering and maintaining best-in-class customer satisfaction levels.
Escalating customer feedback as required.
Managing the Sales booth space at HabourFront Centre and distribute flyers to passerbys

The Profile

You possess excellent interpersonal as well as written and verbal communication skills.
You are highly goal driven and work well in fast paced environments
You enjoy finding creative solutions to problems
You are a self-starter and demonstrate a high level of resilience
You possess excellent interpersonal as well as written and verbal communication skills.
You are good at multitasking and are adept at handling critical situations and customer queries.
Skills The Company:
We are an Information Technology and Network System Integrated Company specialise in network test, monitoring, and assurance solutions to communications service providers, and enterprises segment. Clixer+ values on high quality customer service strive on building strong customer relationships for sustainable and continuous high-growth for the future. The Company continues to raise the bar on what we offer that strengths our professional relationship with our clients.

Why Should You Read more
Apply?

Fast-paced and exciting experience with excellent growth

• Bonus and award program
• Staff benefits
• Plenty of exposure to challenging assignments
• Excellent opportunities to LEARN & GROW and INNOVATE how we do things and take our results to the next level
• Encourage team members to take on projects outside their wheelhouse to broaden their skill set and exercise their creativity
• Offer attractive salary that commensurate with work experience
• A company culture that is transparent, collaborative, innovative, progressive and positive

Intensive induction/training period with courses as well as continuous further training and development


The Position:

We're currently seeking a highly skilled network engineer to facilitate an uninterrupted flow of information by keeping our customers' computer network running efficiently and effectively. Our ideal candidate has extensive experience designing networks with careful consideration of constraints such as building layout, proximity to threats, and budget. If you are passionate about delivering mission-critical network infrastructure with an eye toward maintenance, optimization, and security, we'd like to hear from you.

Below outlined the job description and skills.
Network Engineer

Responsibilities:

Handle customers' technical enquires & conduct trouble shooting based on customers' feedback.
Oversee computer networks to maximise performance and minimise downtime.
Confer with management and network users regularly to clarify needs.
Design and implement network components, including equipment procurement.
Monitor network engineering performance and ensure system availability and reliability.
Diagnose, troubleshoot and provide end-to-end management of infrastructure disruptions, various network activities or technical issues encountered by users and plan infrastructure upgrade activities, new implementations, and migrations, with technical direction and user support as needed.
Coordinate network access and use.
Understand and provide the topology of networking solutions is a mandatory.
Configure and install various network devices and services (e.g., routers, switches, firewalls, load balancers, VPN etc.).
Communicate with team to identify needs, monitoring performance, and troubleshoot, diagnose, and resolve issues with network and systems.
Liaise with vendors and customers' IT personnel for problem resolution.
Create reports and documentation outlining findings and solutions.
Continually research new technologies and educational opportunities.
Perform any other ad-hoc duties assigned.

Requirements:

Diploma or Degree in Computer Science, Engineering (Computer/Telecommunication) or Information Technology or related disciplines, focus on network engineering with 3+ years of network experience.
Professional certifications (CCNA/CCNP/CCIE).
Experience with network infrastructure and hardware.
Experience in Data Center/Large Scale Enterprise/Security network route and design and implementation.
In-depth knowledge and proficiency with network devices and technologies, including transceivers, cables, switches, routers, wireless access points, controllers, and firewalls.
Expertise in designing, monitoring, and repairing local area networks (LAN) and wide area networks (WAN).
Excellent time management skills to meet required timeframes and a strong team player.
Able to communicate regularly with sales, engineering regarding project status, technical issues, and customer feedback.
Strong verbal and written communication skills that can be used to explain complex technical topics in a clear and straight forward manner.
Able to multi-task and work independently.
Detail oriented individual that enjoys the challenge of technical troubleshooting.


The Location:
Ubi Vertex Building

We regret to inform that only shortlisted candidates will be notified.
Skills Job Description

Job Title:Business Developement

FLSA Status:Exempt

Department:Sales

Summary

The Sales Representative is responsible for selling and presenting Varonis' products and services to current and net-new prospective enterprise accounts.

The Varonis Sales Representative will be aligned with a local Sales Engineer. The goal, as a team, will be to build a strong business justification to the end-user, while ensuring that the given annual quota is met/exceeded.

Responsibilities

Prospect and identify key decision makers within the targeted Read more
leads.

Present and sell Varonis' products and services to current and potential clients.

Follow up on leads and referrals resulting from field activity, while maintaining and expanding the database of contacts within the targeted organizations.

Uphold sales activities which includes prospecting, cold calling, booking appointments, performing demos, and creating proposals.

Present to C-Level prospective clients as well as to resellers through effective and enticing product demonstrations.

Partner with Sales Managers and Channel Managers to determine a strategic sales approach.

Establish and maintain current customer relationships by responding to customer requests and managing/resolving customer issues.

Support the reseller communication channel throughout the sales process.

Maintain accurate account information and activity detail in Customer Relationship Management system (CRM).

Participate in marketing events such as seminars and trade shows when necessary.

Percent of travel varies by territory.

Requirements

Bachelor's Degree from a four-year College/University OR 5+ years of business-to-business sales experience/training OR equivalent combination of education and experience.

Technology industry experience preferred.

Microsoft Dynamics and Microsoft Outlook skills preferred.

Prior experience selling security software products through use of channel partners.

Strong communication and presentation skills.

Healthy list of pre-established and prospective contacts in given territory.

Willingness to learn technical aspects of selling the Varonis product.

Competencies

To perform this job successfully, an individual should demonstrate the following competencies:

Achievement Focus: Demonstrates persistence and overcomes obstacles; recognizes and acts on opportunities; sets and achieves challenging goals; takes calculated risks to accomplish goals.

Sales Skills: Achieves sales goals; initiates new contacts; maintains customer satisfaction; maintains records and promptly submits information; overcomes objections with persuasion and persistence.

Sense of Urgency: Displays a matter of utmost urgency; understands the importance of making critical business decision in a timely manner with strong attention to detail; realization that efficiency and prioritization is critical to success.

Customer Service: Manages difficult or emotional customer situations; meets commitments; responds promptly to customer needs; solicits customer feedback to improve service.

Problem Solving: Identifies and resolves problems in a timely manner; gathers and analyzes information skillfully; develops alternative solutions.

Written Communications: Edits work for spelling and grammar; presents numerical data effectively; varies writing style to meet needs; writes clearly and informatively.

Oral Communication: Demonstrates group presentation skills; listens and gets clarification; responds well to questions; speaks clearly and persuasively.

Adaptability: Adapts to changes in the work environment; manages competing demands; changes approach or method to best fit the situation; able to deal with frequent change, delays, or unexpected events.

Planning/Organizing: Prioritizes and plans work activities; uses time efficiently; plans for additional resources; sets goals and objectives; develops realistic action plans.

We invite you to check out our Instagram Page to gain further insight into the Varonis culture!

@VaronisLife
Skills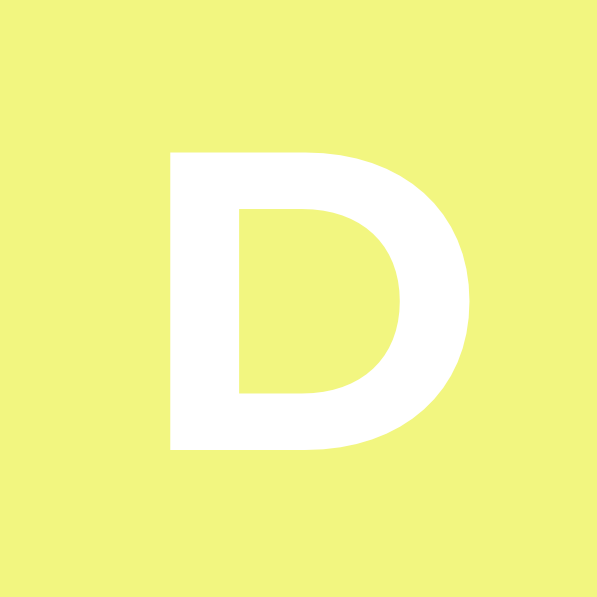 Job Description:

Provide technology consulting to external customers and internal project teams. Responsible for providing technical support and/or leadership in the creation and delivery of technology solutions designed to meet customers business needs and, consequently, for understanding customers businesses. As trusted advisor create and maintain effective customer relationships so as to insure customer satisfaction. Maintain knowledge of leading edge technologies and industry/market domain knowledge. Actively contribute to the companys Read more
solutions portfolio by providing information ranging from technical knowledge to methodologies based on experience gained from customer projects. Shape technical direction and technical strategies within the organization and for external customers. Accountable for consistent and significant chargeability levels (or expense relief for internal project teams) and for assisting in meeting or exceeding revenue and customer satisfaction goals. Contribute to organizations profitability by generating and cultivating new business opportunities and by providing technical support for deal proposal development.

Responsibilities:

Responsible for delivery of assigned tasks within the delivery cycle of a project. Understands a number of the company's technologies in order to provide technical systems management support or deliver part of a detailed technical design which meets customer requirements. Tasks may include performing systems configurations, troubleshooting systems errors/problems, monitoring and/or testing systems performance, and contribute to the design of technical solutions for customer environments.

Works under supervision of technical lead and with customer nominated representatives to accomplish assigned tasks.

Acts professionally with the company customers.

Participates as part of a team and maintains good relationships with team members and customers.

Understands the company's strategy.

Is aware of knowledge tools and their application.

Participates in chosen technical community or profession, and regularly attends profession or community of interest events.

Education and Experience Required:

1 - 3 years of technical experience and an Associate of Arts/Science or equivalent degree (two year college program) in computer science or related area of study; without a degree, one additional year of relevant technical experience (2-4 years in total).

Knowledge and Skills:

Has sufficient technical knowledge to assist with the completion of specific deliverables.

Able to communicate concepts with team and to peers.

Able to produce basic documentation to required standards.

Demonstrates understanding of assigned discipline or technical area.

Demonstrate fundamental technical knowledge.
Skills

Responsibilities:

Planning & Co-ordinating of marketing activities / events
Update CRM and prepare weekly / monthly reports
Assist in Social media marketing, web site updates
50 % focus on tele-marketing and inside sales, research & database management.
Maintain customers relationship via various channels of communication
Prepare quotation and assist in sales proposal preparation
Enquiry follow-up
Handling of incoming calls / enquiries
Sales co-ordination with the sales team
Assist in search engine optimization, Google Adwords campaigns and internet marketing, Read more
social media marketing (Facebook, Linkedin)
Assist sales team in achieving overall sales targets
Selected candidate can progress to become marketing executive or sales executive.



Requirements:

Minimum Diploma and above
Computer literate, preferably with Web Site maintenance, e newsletter writing experience and comfortable with using software tools such as Photoshop, social media, and tools
Resourceful, self-motivated and a self-starter
Able to multitask
Flexible with job rotation
Prior experience in the above job profile is an advantage
Prior marketing experience in IT Industry will be a big plus.
Good spoken and written English
Good command of IT and Interpersonal skills
Full time or part time


Interested candidates are invited to send in detailed resumes in MS-Word format (preferably with a recent photograph attached), stating your current and expected salary via email: [Click Here to Email Your Resume]
Skills Basic $1800 - $2000 (Gross average $2500)
With Benefits, Comms and Incentives
Japanese Luxury Salon in Somerset
Flexible 44hrs/5days work week with OT allowance
Training Provided + Japanese Facial Certification
>

Responsibilities:

Provide professional advice and treatment
Build good customer relationships
Recommend suitable products/treatments

Requirements:

Min. 1year experience in facial salon
Willing to work weekends and Public Holidays
With Nitec in Beauty/ CIBTAC / CIDESCO Cert preferred
Bilingual in English & Mandarin in order to liaise with Mandarin speaking customers
Only Singaporeans

For consideration, kindly submit your CV Read more
by clicking "APPLY Now" or email to [Click Here to Email Your Resume]

**Only shortlisted candidate would be notified**

EA Reg. No: R1988598 | Lim Yin En Melody
Skills Our client, a wholesale distributor of computers, computer peripheral equipment, and computer software, is looking for an Account Manager.

Basic salary up to $4200 + Comm + Allowances
5 days work week (8.30am-6pm)
Location: West (Jurong East)

Role & Responsibilities
>

• Expand customer base by acquiring new accounts and enhance revenues by cross selling in existing education accounts

• Plan and execute Education Roadshows along with marketing and sales team in line with the Read more
expectations of customers

• Accountable for meeting and/or exceeding assigned sales objectives and revenue quotas

• Provide periodic forecast, update sales leads and co work with team members on new opportunities

• Manage sales funnel to analyse and monitor sales and pipeline activities against assigned quotas in addition to providing accurate and detailed forecast

• Develop and manage customer relationship in order to gain strategic positioning with decision makers, retain existing revenue and attain additional business

• Create account plans and proactively conduct strategic account reviews of customers on a regular basis to review service needs, usage trends, product requirements and pricing that meet customer needs and business objectives

• Deliver ongoing market analysis and assessment of competitors and market intelligence with a focus on the future and value creation

• Coordinate the bid process, proposal generation and customer pricing

• Build customer relationships, make presentations, and provide product support
>
• Coordination with internal teams to ensure delivery and service commitments to customers are met

Requirements


• Able to work in fast-paced, self-directed entrepreneurial environment

• Good verbal and written communication skills

• Prominent organization and presentation skills

Kindly send in your updated CV (please include your current salary package with full breakdown and expected salary) to [Click Here to Email Your Resume]. Your interest will be treated in strict confidence.People Profilers Pte Ltd
>No. 1 Finlayson Green #18-01 Singapore 049246
>DID: 6589 5825
>http://www.peopleprofilers.com

Soo Joe Yee, Joey
>EA License No. 02C4944Registration No. R1767474
Skills Our client, a wholesale distributor of computers, computer peripheral equipment, and computer software, is looking for an Account Manager.

Basic salary up to $4200 + Comm + Allowances
5 days work week (8.30am-6pm)
Location: West (Jurong East)

Role & Responsibilities:

Expand customer base by acquiring new accounts and enhance revenues by cross selling in existing education accounts
Plan and execute Education Roadshows along with marketing and sales team in line with the expectations of Read more
customers
Accountable for meeting and/or exceeding assigned sales objectives and revenue quotas
Provide periodic forecast, update sales leads and co work with team members on new opportunities
Manage sales funnel to analyse and monitor sales and pipeline activities against assigned quotas in addition to providing accurate and detailed forecast
Develop and manage customer relationship in order to gain strategic positioning with decision makers, retain existing revenue and attain additional business
Create account plans and proactively conduct strategic account reviews of customers on a regular basis to review service needs, usage trends, product requirements and pricing that meet customer needs and business objectives
Deliver ongoing market analysis and assessment of competitors and market intelligence with a focus on the future and value creation
Coordinate the bid process, proposal generation and customer pricing
Build customer relationships, make presentations, and provide product support
Coordination with internal teams to ensure delivery and service commitments to customers are met

Requirements:

Able to work in fast-paced, self-directed entrepreneurial environment
Good verbal and written communication skills
Prominent organization and presentation skills


Kindly send in your updated CV (please include your current salary package with full breakdown and expected salary) to [Click Here to Email Your Resume]. Your interest will be treated in strict confidence.

People Profilers Pte Ltd
>No. 1 Finlayson Green #18-01 Singapore 049246
>DID: 6589 5825
>http://www.peopleprofilers.com

Soo Joe Yee, Joey
>EA License No. 02C4944
Registration No. R1767474
Job ID: 46375
Skills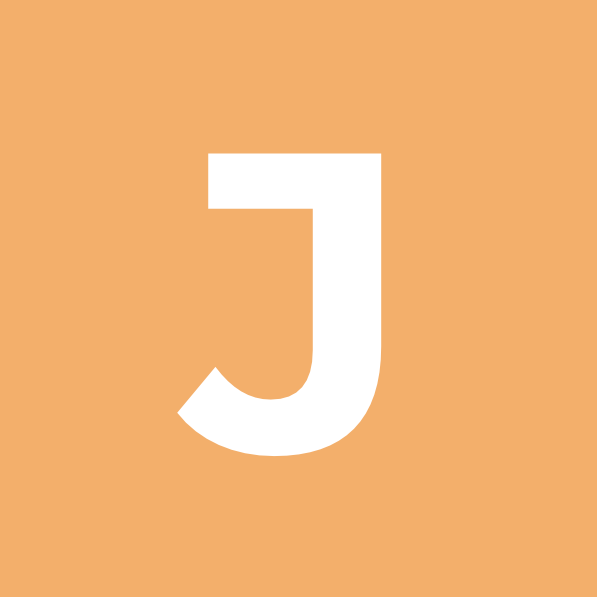 Job Title: Sales Manager ??? 3D Graphic Engineer Outsourcing ServicesIndustry: TechnologySalary: SGD 4000 - 6000Location: Central, SingaporeJob Description:- To achieve monthly set sales targets for assigned accounts in 3D Graphic Engineering Channel.- To lead a team in order to hunt for new accounts and expand distribution of manpower services.- Design and implement a strategic business plan that expands company???s customer base and ensure its strong presence- Build and Read more
promote strong, long-lasting customer relationships by partnering with them and understanding their needs- Present sales, revenue and expenses reports and realistic forecasts to the management team- Working Location: CBD- Working Hours: standard office hourJob Requirements:- Successful previous experience as a sales representative or sales manager, consistently meeting or exceeding targets- Minimum of 3 years??? experience in sales role - Possess relevant industry knowledge in 3D Graphic Engineering (e.g. BIM)- Demonstrated ability to communicate, present and influence credibly and effectively at all levels of the organization- Proven ability to drive the sales process from plan to close???Strong business sense and industry expertiseCompensation:- Performance BonusInterested applicants are invited to submit their resume via clicking the apply button.JointHire Singapore Pte Ltd.(EA License No.: 17C8920)Andrea Chen (Registration No.: R1441952 )
Skills