Sign in or register for a JobTech account.
Jobs that require

customer support

skill

Singaporean candidates only
Personalized service over the telephone to customers on banking products, accounts, and services enquiries in an effective and efficient manner.
Handle email enquiries and live chats.
Understand customers' needs and provide appropriate/ customized solutions.
Identify cross-sell opportunities (ie. banking platforms) during customer interaction.
Gather customers' feedback and provide timely feedback to the Team Lead on issues for improvement.
We are looking for passionate, customer-focused individuals:
Preferably with prior customer service experience in a call centre environment.
Demonstrates good communication skills and able to work in a pressurized and highly driven environment.
Minimally a Diploma holder. Fresh graduates are welcomed.
Comfortable to work rotating shift hours including weekends and public holidays.
Skills Working Location : Alexandra
Salary Up to S$3200
>Working Hours : 8 am - 5 pm (Mon - Fri)
> 8 am - 12 pm (Alternate Saturday)

Job Responsibilities :

Attend to the needs of the customer's professionally and quickly such that the customer's waiting time is kept to the minimum.
Responsible for the communication of information between customer and the Read more
workshop
Study vehicle repair history and inform superior of any abnormalities or repeated complaint
Assist customers in filing accident report (including photo takings) and advise customer on estimated repair cost for work to be done
Assess the liability and advise customers the best method to pursue their insurance claims (OD/TP/Cash)
Prepare accurate accident repair estimate and provide necessary supplementary estimate
Conduct Vehicle Reception Check with reception checklist in the presence of customer for all cars brought in for body and paintwork repairs.
Negotiate with surveyor / insurance companies to get the best labour charge rate.
Working closely with Parts department on raising backorder and follow up
Quality Check and photo takings after Body Repair
Collection of excess/payment if any before handing over of vehicle to customer
Case Finalization – Liaising with surveyor to confirm on final repair cost
Promote the sale of parts and accessories.


Requirements :

Min. NTC 2 in Mechanical Engineering, Automotive Engineering or its equivalent
Min. 5 years working experience as a customer service advisor in the automotive industry or related field in automotive insurance claims.
Proactive and independent with positive attitude
Possess knowledge on automotive components, paint and body work, and warranty processing.
Strong interpersonal and communications skills are key requirements to manage customers
Candidates with good command of language/ dialects will be an advantage
Good computer knowledge i.e. MS Words and Excel
Must possess class 3 driving license


Ashley Ng
>Reg No: R2090403
>EA No: 19C9570
Skills Working Location : Alexandra
>Working Hours : 8.30 am - 6.00pm
> 5 days' work week (4 weekdays and 1 weekend)
>Salary Basic Up to $2500 + Commission

Job Responsibilities:

Promote and sell car leasing solutions to clients and continuously looking for opportunities to grow our clientele base.
Building and maintaining relationships with client within customer companies and key personnel within inter-companies.


Requirements:

Diploma/GCE Read more
'A' level
Excellent customer service attitude
Possesses strong interpersonal and communication skills
Must have a valid Class 3 driving license
Must be confident, hardworking and self-driven. Motivated to drive revenue and sales.
No experience in car rental industry required; so long there is corporate sales prior exposure
Fresh graduates are welcome to apply
Candidates need not own a car as it will be provided during course of work.


Ashley Ng
>Reg No: R2090403
>EA No: 19C9570
Skills • Highest remuneration package in market
>• Promising career prospect
>• Conducive working environment
>
Job Scopes:

Leads Regional IT Operations Support team as well as IT teams in several Asia Pacific countries to manage IT Infrastructure projects and cloud hosting facilities for external customers
Manage and lead the team responsible of the regional data center to deliver services to meet the SLA with internal & external customers
Ensure process and procedure are regularly updated, Read more
clearly documented and followed by team
Manage cloud infrastructure and database as well as offering suitable solutions to support the business
Continuously evaluate new technologies to improve our applications/systems
Leverage industry best practices in IT Service Management (ITIL), promote a quality customer support and service culture to achieve operational excellence and customer satisfaction
Work with IT managers and Project Managers (Asia-Pacific region) to define the optimal hosting architecture (professional services) for the regional projects: planning, implementation and QA of the project

Job Requirements:

Diploma/degree in IT studies
Microsoft certification (MCTS/MCITP) is an advantage
3-6 years of related experience administrating and supporting Microsoft technologies (Windows Server, Active Directory, IIS) and Linux OS
Hands-on experience in Azure/AWS cloud & Office 365 management; and managing SolarWinds Orion
Strong leadership and team management qualities
Strong troubleshooting skills with analytical thinking

*** Sincere & Interested applicants, kindly forward your *Updated resume (word doc format) to [Click Here to Email Your Resume] and CC: Allan (R1223894) ***
Skills - Japan MNC / 5 days / Salary up to S$2k
- Location: Alps Avenue (Company Bus Provided – Pick up point)
- 2 years' experience within same industries / field


Our client providing one-stop business solutions that connect people and companies beyond national and regional boundaries, through diverse logistics modes, integrating land, air and marine transport.
>

Job Responsibilities:

To assist customer in coordination of export shipment via air and prepare shipment files
Direct Read more
Contact with Customers with outstanding friendly and reliable service offered
Ensuring to provide the flight details to customer within the stipulated time (1 hour) upon receiving the booking
Check on the Export Documents Compliance when processing the export work order
Apply the correct export permit and other export custom processed on timely manner
To answers all call within 3 ringing tone (without fail)
Monitor the on-board status without fail and to informed customer on any irregularity
Good communication among all related department concern E.g. Ops, Warehouse, Traffic, planning team
Always ensuring that the Airfreight rates apply is correct and updated.
Constantly aware and update on NEW changes / requirement by airlines or governmental requirement
Ensure that all monthly customer report is submitted on timely manner without fail



Job Requirements:

Minimum 3 " O" Level or 5 " N " Level
2 Years' experiecnce within the same industries / field



HOW TO APPLY:

Interested applicants, please click on "Apply Now" to submit your resume or you may e-mail your application to [Click Here to Email Your Resume]
>Stafflink Services Pte Ltd
>EA Licence No.: 04C4294
>EA Personnel: Liew Poi Thong
>EA Personnel Reg. No.: R1988840
Skills
The Sales Associate will strive to delight our customers, and deliver an incredible shopping experience in the outlet by attending to customers' needs through premium customer service, solid product knowledge, and expertise. The need for a friendly shopping environment is maintained by greeting and acknowledging every customer. The staff should also maintain excellent housekeeping for a neat and clean shopping environment.
Responsibilities:
>- Assist in the sales of merchandises.
>- Assist Read more
in general cleaning, price tagging, coding, storage and display of merchandise
>- Ensure that the boutique is kept neat and tidy at all times
>- Maintain a high standard of personal grooming and having appropriate conduct at all times
>- Ad-hoc duties assigned by Supervisor / Operations Manager
Part Time Requirements:
>- Cheerful & bubbly. Well groomed.
>- Commit min 3 to 4 days a week, inclusive of 1 weekend
>- Commit for a period of min 3 months, & above.
Skills We are hiring for our client (Leading Telco Company in Singapore) to expand their Customer Servicing Team to help out with their growing business.• Entry Level; training will be given• Working days: 5 days per week | Office hoursJob DescriptionThis position will be responsible to perform and support the Customer Service & Administration of the Corporate Mobile operation. This role would need to:• provides support at an optimum Read more
level to meet internal and customer expected goals and targets.• Handle day to day work tasks which includes attending to multiple customer accounts to meet their business request and timeline.• To meet Customer Experience (CE) target set by management.• To coordinate and process New Mobile Applications, SIM Activation, Line Transfer, Activation of VASes, Re-contracting, etc.• To attend to customer enquiry in an amicable and professional manner.• Assist to billing query, resolve billing issues and perform billing adjustments if required.• Attend to mobile enquiries in person (for on-site CSE only), through calls and emails. Follow & abide to customer company guideline while working at customer premise.• To arrange delivery of handsets and distribute to customer's employees (for on-site CSE only).• To record / manage the mobile services subscribed and handsets owned by customer (for on-site CSE only).• Attend to any enquires from the hotlines in the department (e.g. hotline CSE).• Any other duties as assigned by Supervisor / Manager.Job Requirements• Singaporeans Only• Minimally Diploma Holder• Good interpersonal and communication skills
Skills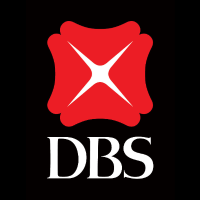 !*!Business FunctionCorporate and Investment Banking provides corporate customers with a full range of commercial banking products and services, including cash management services, current accounts, time deposits, trade finance, working capital finance, term loans and foreign exchange. Through our continued commitment, DBS has cultivated long-standing relationships with its customers in the region that are based on account relationship management, service differentiation, product development and rigorous credit standards.Responsibilities• Account opening including Read more
KYC and complying with BCAP procedures• Day to day servicing of clients including handling corporate customer service requests on remittances, account services, trade transactions, loan drawdown & rollovers with related rate fixing, any specific customer issues• Attend to calls from internal and external clients on their queries and proactively render assistance.• Assist in preparing letters of offer / variation letters and follow up on documentation and limit activation• Handle FAATCA/CRS Review, Trigger Event Review and CDDs on a timely basis.• Perform "morning action" duties such as seeking Relationship Managers / Team Lead for approval to accommodate clients' current account excesses or other transactional exceptions.• Follow up on submission of clients' financials for spreading and assisting the Relationship Managers in preparing the necessary documents for credit review.• Assisting the Relationship Managers in proper filing of documents for corporate customers.Requirements• Minimum Diploma holders, with at least 1 year of relevant working experience in a banking environment• Good understanding of the Corporate Banking business and related banking products is a definite advantage• Good communication and interpersonal skills• Able to work independently• Proficient in Microsoft Office ApplicationsApply Now We offer a competitive salary and benefits package and the professional advantages of a dynamic environment that supports your development and recognises your achievements.
Skills
Sales Associate will strive to delight our customers, and deliver an incredible shopping experience in the outlet by attending to customers' needs through premium customer service, solid product knowledge, and expertise.

The need for a friendly shopping environment is maintained by greeting and acknowledging every customer. The staff should also maintain excellent housekeeping for a neat and clean shopping environment.

Sales & Customer Service

Promote the sales of Pretty Ballerinas footwear Read more
and offer quality customer service under all circumstances in a professional manner

Day to Day Operations

Assist in general cleaning, price tagging, coding, storage and display of merchandise

Housekeeping

Ensure that the boutique is kept neat and tidy at all times to project the exclusive image of the brand

Grooming & Conduct

Maintain a high standard of personal grooming and appropriate conduct at all times

Other Duties

Perform any other duties that may be assigned from time to time by Supervisor or Operations Manager

Job Requirements:

Candidate must possess at least Professional Certificate/NiTEC, Diploma/Advanced/Higher/Graduate Diploma in Others or equivalent.
At least 1 year of working experience in the related field is required for this position.
Skills We are hiring Contract Call Centre / Customer Service Associate to be outsourced to our clients from Reputable Organizations.
Apply now!

Job Responsibilties:

Handle incoming enquiries and escalate cases to management if required
Provide good customer service and attend to service enquiries.
Any other Administrative Duties

Job Requirements:

Minimum N/O/A or Diploma in any disciplines
Proficiency in MS Excel and Word


Experienced and interested candidates are invited to email your resume to:
[Click Here to Email Your Resume]
Attn: Justin Ng Read more
Jie Ern

Recruit Express Pte Ltd Company Reg. No. 199601303W | EA License Number: 99C4599
Justin Ng Jie Ern
Outsourcing Team
We regret only suitable candidates will be shortlisted for an interview.
Skills