Sign in or register for a JobTech account.
Jobs that require

data analytics

skill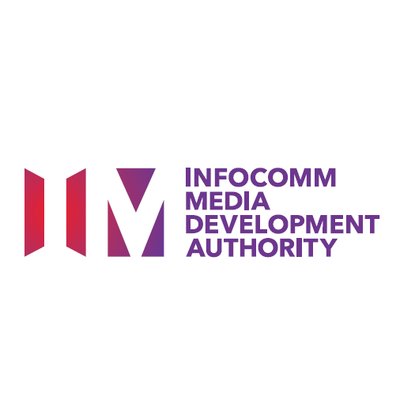 Responsibilities:
You will be part of the team that conceptualise, architect and initiate greenfield cybersecurity projects, define security architecture for next-generation infocomm technologies, and develop niche cybersecurity tech capabilities for the ICM sectors. You will work closely with the team and be responsible for executing big data related cybersecurity projects, and provide advice to the team on big data related technical issues.
The successful candidate shall be responsible, among others, to:
Conceptualise, plan, execute and manage new programs, R&D or initiatives relating to the use of big data to improve cybersecurity for the infocomm and media sectors.
Monitor advancements in big data technologies and identify new tools and frameworks that could improve efficiency and fine tune existing data analytics platforms.
Develop and review data models for cybersecurity projects.
Process, cleanse and verify the suitability of data used for data analytics, as well as interpret and analyse big data sets using statistical techniques.
Identify cybersecurity use cases together with project team and stakeholders, and develop data analytics rules or data models to deliver the use case outcomes.
Conceptualise and manage the development of infrastructure required for optical extraction, transformation, and loading of large volume data from various data sources.
Manage the development of infrastructure required for real-time and batch data ingestion and processing pipelines for data analytics, machine learning, dashboarding and visualisation.
Work with vendors to develop data analytics systems and validate accuracy of data models developed.
Requirements:
Background in Computer Science / Computer Engineering / Information Technology / Mathematics / Statistics / Data Science and Analytics.
At least 2 years of experience in quantitative data analytic or machine learning data models development for cybersecurity or network infrastructure use cases using big data.
Good understanding of programming languages including Python, R, SQL and Java/C/C++, ETL frameworks, and able to develop programming scripts minimally in Python or R.
Experience in using databases for big data analytics such as Greenplum / Hadoop / Hive / HBase frameworks, and able to write complex SQL queries.
Domain knowledge and experience in the following areas is preferred:

Computer networking
Network security
System security

Familiarity with big data streaming tools, database frameworks and visualisation tools such as Apache NiFi, Storm, Spark, Hadoop, Greenplum, Airflow, Kibana, Tableau and their areas of applicability.
Good understanding of Artificial Intelligence, Machine Learning and Deep Learning concepts.
Good writing, communication and presentation skills.
Fast learner with self-motivation and independence to acquire knowledge on new domains or technologies quickly.
Strong analytical and problem-solving ability.
Plugged-in to the latest technology and security developments for the telecommunication sector.
Willingness to delve into administrative, legislative, technical, research and development works.
Position will commensurate with experience.
Only short-listed candidates will be notified.
Skills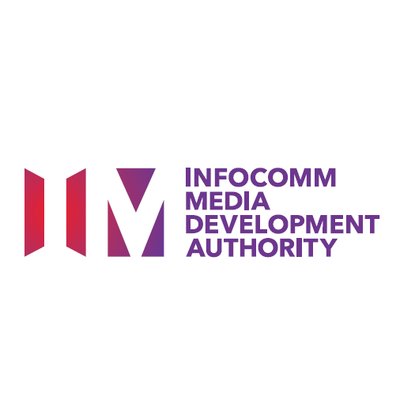 Responsibilities
Lead and conduct the technical evaluation of digital solutions from vendors to be Pre-Approved for the SMEs Go Digital (SGD) Programme for adoption by SMEs. Digital solutions cover sectors including but not limited to Retail, F&B, Wholesale, Logistics, Security, Environmental Services, Tourism, Accounting, Construction, Healthcare, Education, Finance, Maritime, and Media.
Perform market scan, technical reviews, and technology assessment with domain leads/experts including but not limited to Cyber Security, Internet of Things, Robotics Process Automation, Blockchain, Personal Data Security, Data Analytics, Artificial Intelligence, Cloud to ensure the required quality standards/levels of SGD Pre-Approved digital solutions are achieved.
Recommend and identify technologies to enhance the value of SGD Pre-Approved digital solutions.
Ability to chart technology roadmaps to level up ICT solutions standards.
Work closely with Sector Lead agencies to provide holistic & impact assessment on SGD Pre-Approved digital solutions and formulate options.
Develop assessment report, including roadmap of SGD Pre-Approved digital solutions for review, identify and evaluate new technology and capability to counter new emerging technologies.
Continuously improve and strengthen the technical capability of SGD Pre-Approved digital solutions Criteria & Evaluation Framework to meet SGD programme objectives.
Support administration as well as procurement as required by SGD programme.
Requirements
Background in Computer Science, Information Technology or related field.
Minimally 5 years of ICT experience, with one or more technical knowledge domains including but not limited to Cyber Security, Internet of Things, Robotics Process Automation, Blockchain, Personal Data Security, Data Analytics, Artificial Intelligence, Cloud Technology.
Knowledge and experience in technical evaluation/assessment including but not limited to enterprise applications, software, mobile & cyber security, video & data analytics.
Self-motivated individual who can work independently, as well as be a good team player.
High degree of initiative, flexibility, positive attitude and dynamic personality.
Excellent English communication skill, both written and verbal.
Prior experience in the public sector would be an added advantage.
Position will commensurate with experience.

Only short-listed candidates will be notified.
Skills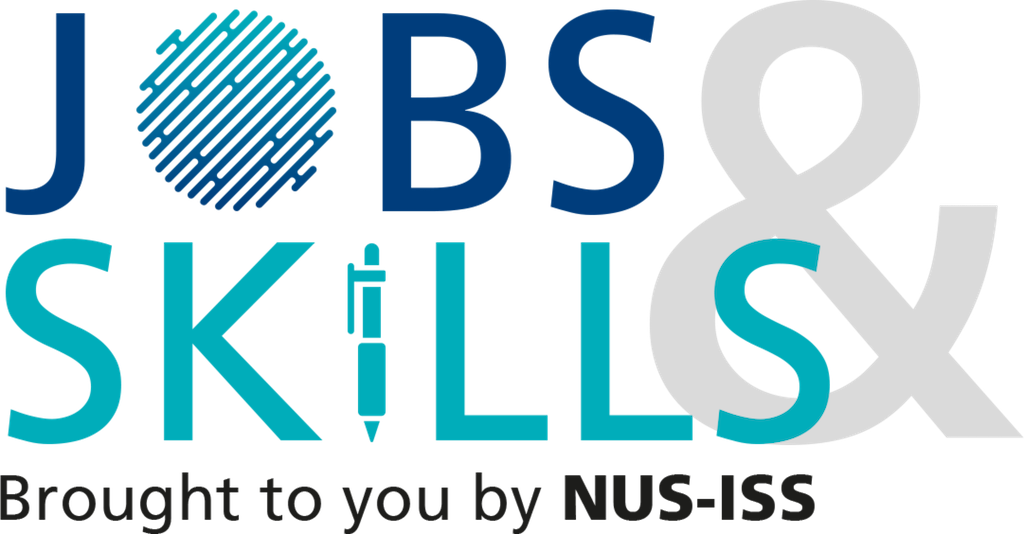 Singapore Airlines is looking to hire NUS-ISS talent.
• A member of the Data Engineering team and will be responsible for engaging with the Customer Data Management Officer, Data Protection Officer, data engineers, product & systems owners, and business users to ensure that privacy & security requirements are defined, documented, translated into effective & consistent processes to meet compliances to various jurisdictions like EU GDPR, PDPC, etc, and tracking of such activities to ensure compliances are met.
• Architect, implement & manage the tools used for management & reporting on metadata, systems/data lineage, data profile & quality, sensitive (including PIIs) data discovery & remediation, and data governance related activities.
• Align SIA's Information Security Strategy with any data governance programs and initiatives.
• Assist the business in the planning, prioritization and budgeting of their Data Governance related IT projects.
• Assist the business in the budgetary sizing of their IT plans.
• Required to take on Scrum Master roles in an Agile model to drive lean, efficient, value driven delivery of the IT Product/platform to support data management & governance initiatives.
• As Scrum Master, you will need to execute the Agile approach with good judgment, to manage the effort to achieve the product goals and manage Backlog prioritization within designated constraints. Blending with traditional project management principles and practices may be expected to fit large, complex, mission-critical, enterprise-level projects etc.
• As Scrum Master, you will need to support the Product Owner:
In managing customer expectations for deliverable.
Managing stakeholder communications.
Manage an effective system of project governance including Risk & mitigation.
Process Management and Improvement Responsibilities.
Champion ongoing process improvement initiatives to implement best practices for Agile Product Management.
• Any relevant ad-hoc project management duties to support the activities of data governance management
Skills
Position : REVIT Drafter

Benefits Summary:

Basic Up $3500
5.5 days
Yishun
Industry : M&E / CCTV

Responsibilities:

Draft routine working sketches and layouts.
Calculate basic engineering aspects on routine drafting problems like stress, sizing and flexibility.
Apply basic algebra and geometry concepts.
Develop 2D drawings or parts in AutoCad through common drafting standards.
Update and revise 2D drawings on changes needed by Engineers and Designers.
Manage drawing system integrity in product data management system.
Complete drawing projects groups by documenting Read more
and organizing.
Support Engineering Team.
Manage drawing files and drawing and quality standards.
Check drafts and ensure accuracy and completeness with department designers.

Requirements:

Applicants who possess relevant experience for the above responsibilities are most welcome to apply.
If you do not possess the above experience, your application will still be considered on individual merits and you may be contacted for other opportunities.

Please submit your updated resume in MS format by using the APPLY NOW BUTTON.

Alternatively, you may also email your resume to us at [Click Here to Email Your Resume]
Our dedicated and approachable MCI consultants will get back to you soon for a confidential discussion.

Please include the following information in your resume:

Education background
Work experiences in point forms
Reason (s) for leaving
Current and expected salary
Date of availability / Notice period

**We regret to inform that only shortlisted candidates would be notified. **
>We wish you all the best in your career search.

Teh Min Li (Tommy)
>Reg no.: R1549906
>MCI Career Services Pte Ltd.
>EA License Number:06C2859
Skills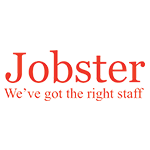 Responsibilities:
• Trigger the stock replenishment from FF by executing the MRP in APO
>• Purchase order placement to FF and coordination and ensure the update of FF delivery dates into system
>• Maintain Material, Info Record, Planning and Supplier Master
>• Master data in RDC ERP and APO
>• Manage the reverse logistics in coordination with Customer
>• Ensure the disposition, returns and/or scrap, of returns materials
>• Control the quality of the 3PL inventory data and validate any correction made Read more
from their side, including the inbound
>• Inventory reconciliations
Skills Job descrioption:1) Oversee and implement marketing communications strategies:Strategise, plan and implement all marketing communication campaigns that drive awareness, usage and engagement for collections and servicesEnsure all marketing communications initiatives and collateral, including those done in collaboration with external parties, for e.g. tertiary institution, business associations and societies, commercial entities, are in line with brand and positioningEstablish new channels and tactics for the effective distribution of marketing materials, online Read more
and offline.Synergising marketing strategies where relevant and requiredCollaborate across divisions to work on projects that further enhances the branding and service offerings2) Oversee and develop digital and social media strategies:Conceptualize, plan and implement digital and social media strategies, ensuring that both short and long term plans support the objectivePlan and implement digital and social media campaigns, at times with appointed social media/creative agencies, that engage different groups of audiencesBudget management for respective projects, ensuring that funds are utilised efficiently and effectivelyAssist in the development of social media strategies (managed by team mate)3) Oversee and manage content planning for digital and social media platforms:Create and plan annual content pillars and calendar with various divisionsImplement monthly content calendars as planned (based on the annual content calendar)Oversee the copy-writing and style of all content and posts, ensuring that the tones and personas are reflected accuratelyResearch and understand the trending themes and topics and recommend approaches that could be appliedFilm and/or take photos and copy write accompanying posts at selected events and programmes4) Reporting and analytics for marketing activities as well as digital and social media activitiesMonitor and analyse data, draw insights and refine strategies accordingly if requiredManage, organize and present analytics data, establish key metrics, and developing and delivering both regular and ad hoc reportsTest and suggest ways to improve campaigns or platforms performanceJob requirement:At least 3 years of relevant experience in digital and social media landscape and platformsAble to showcase editing, writing and proofreading skills (meticulous)Competent in using MS office in publishing software e.g. PhotoshopExcellent command of English (writing in particular) and able to convey information well
Skills URGENT
Location : Irrawaddy Road
Date of commencement : 15 Feb 2020 or earlier
Job holder's main task is to assist in managing contractual performance and perform secretariat function in performance and relationship management meetings. Job holder's specific tasks in these areas includes:

Assist in managing contractual performance:

Monitor performance levels, investigate feedbacks or detected anomalies
Ensure the conduct of performance management checks.
Calculate/Validate contractor's performance levels.

Assist in organising Performance Management Meeting (PMM) and Relationship Read more
Management Meeting (RMM) secretariat:

Execute secretariat function for the PMM and RMM

Job holder will need to:

Perform verifications on submissions from Contractor and HTDs.
Work with HTRM Office holders to assist in organising PMM/RMM.

Job holder will deliver the following as part of his responsibilities:

Performance reports
Recommendation for incentive/penalties
Recommendations on areas of improvements
Keeping of records or meeting and submissions with STL and HTDs.

It is preferred that the job holder has experience in supply chain operations or contract management
At least a good diploma in Supply Chain or Finance or Procurement. It is preferred that the job holder has relevant experience (at least 5 years) in either one of the three fields listed:

Supply chain operations
Contract management
Working in Public Service is an advantage.
As the job holder is required to work with multiple stakeholders, the job holder must have good interpersonal skills
Also need to be strong in team collaboration with knowledge of using analytical tools or methodologies to perform data analysis.
fluent in the English language, both written and spoken.
Skills Jobscope:

Aggregate raw data and prepare high-quality data sets ready for statistical analysis
Perform statistical analyses, interpret statistical results, and prepare summaries for reports and manuscripts intended for publication in peer reviewed journals as well as packages for submission to regulatory authorities
Contribute to the design of in vitro and in vivo studies and recommend the most appropriate statistical procedures for evaluation of the outcomes of these studies
Write the corresponding statistical analysis plans
Develop statistical and computational tools Read more
that support these activities

Qualifications:

Min 5 years of experience in biostatistics and practical experience in pre-clinical research, GLP and non-GLP toxicology
Min Degree in statistics or other related fields
Able to start work immediately

Interested Candidates please send your resume to [Click Here to Email Your Resume]
Recruitment Consultant: Huang Jingsheng Kevyn (R1333338)
>RECRUIT EXPRESS PE LTD (99C4599)
Skills Roles & Responsibilities:Manage queries from staff and vendors on Learning and Development and training claims/ payment mattersTraining administration (e.g. course registration, cancellation, update training records, manage nominations)Verify training invoices and track payment/ utilizationEvents and logistics management for programmes such as orientation Support communication/engagement plans for implementation of the Competency Framework related initiativesPerform desktop research and curate programmes for tagging to the respective Competencies and Proficiency levelsAnalyse data gathered Read more
(e.g. programme evaluation) using excel spreadsheets, creating tables and charts to provide insightsSupport the new L&D system development and implementation\Job Requirements:Highest education requirement: DegreeAt least 1 year customer service and L&D operations experience Strong analytical, writing and communication/stakeholder management skillsProficient in drafting slides and using excel to analyse data/create charts
Skills The role involves working within a multidisciplinary team to carry out software development/support for automated computer vision equipment
Responsibilities:

Design and develop software for automated Computer Vision Equipment
Software development for GUI, big data management, real time socket communication
Involve in Software Development Life Cycle
Technical Support and Deployment

Requirements:

Diploma / Degree in engineering discipline.
1-3 years relevant experience.
Knowledge in programming skills in Visual Studio Development Environment is a must
Proficient in Visual C++ and/or C# Read more
programming language
Knowledge in programming languages such as Python, C# is an added advantage
Ability to troubleshoot electronics / PC hardware is an added advantage
Proficient in English both Written and Verbal Communication
Fresh graduate are welcome to apply
Skills