Sign in or register for a JobTech account.
Jobs that require

data analytics

skill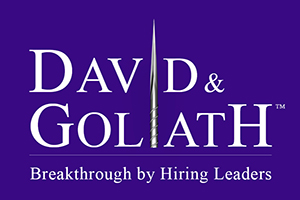 Are you exceptional in being a SA / BA with experience working in Banking?
If so, this could be the career opportunity for you !!
Systems Analyst/Business Analyst (Credit Risk) - Banking
We are looking for a dynamic and self-motivated individual who has the interest and commitment to develop a career in risk management. You will be a member of the Credit Risk Management (CRM) division in the Risk & Performance Management Department. This team is responsible for managing the credit risk of the trading counterparties and investment-related service providers. This role focuses on managing counterparty credit risk data/information needs and system requirements for CRM division
Working closely with technology team and/or external vendors to ensure that system enhancements or implementations are executed in a timely and proper manner
Proactively communicate and collaborate with other departments to analyse data/information needs and system changes required to meet business requirements
Being one of the counterparty credit risk system subject matter experts so that you can lead in system discussions and review system functional specifications provided by the technology team and/or external vendors
Undertaking user acceptance testing of enhancements / changes to the counterparty credit risk systems that facilitate limit / guidelines monitoring and reporting activities undertaken by the division
Overseeing and driving implementation and delivery of counterparty credit risk projects and initiatives
Preparing counterparty exposure reports for senior management, risk governance committees and clients
Providing administrative support in managing counterparty matters and monitoring of approved counterparties, limits and guidelines
In return for this excellent career opportunity, we ask that you have the following:
Bachelor's Degree in Computer Science or equivalent in a reputable University
Relevant working experience in the finance industry. Good knowledge of financial instruments/markets, risk monitoring processes and counterparty credit risk measurement will be favourable
Adept in dealing with multiple stakeholders (technology, operations, business units) in a fast-paced environment
Good systems experience is essential – hands on testing / systems spec review/ UAT etc.
Strong analytical and product management skills required, including a thorough understanding of how to interpret business needs and translate them into application and operational requirements
Proficient in Microsoft Office applications such as Word, Excel and Access, you should also be familiar with SQL (including writing of SQL queries) and Tableau
Effective time management and prioritisation skills, to drive project delivery on time
Disclaimer: Candidates who are shortlisted will go through generic Technical Tests and Face to Face interviews.
If this speaks to you and you are ready for a new challenge, please send your Resume in MS word format to bennie.yeo@davidgoliath.net
Even if you are not interested, you can still park your CV with us for other Banking IT positions or forward this Advertisement to your counterparts with the relevant Banking IT experiences I am looking for.
We Seek to:
Understand your personal circumstances, needs and ideals
Present your credentials to our clients only with your permission
Strategize and consult with you
Your application will be kept with the strictest of confidence.
EA License Number: 18S9167
Registration ID: R1114115
Skills

Collaborate with various technology teams in the maintenance of effective internal controls;
Liaise with the Group Audit, Group Legal and Compliance and ORM teams on a regular basis;
Support team lead to manage internal/external audit engagements;
Raise issues/concerns, and provide constructive advice to the management so that significant IT risk and control issues are escalated and resolved properly;
Execute risk assessments and perform controls testing to ensure their effectiveness;
Track process improvements and issues corrective actions to ensure timely closure;
Work closely with stakeholders and security teams to mitigate/resolve reported security vulnerabilities
Provide support and review on the privilege ID usage and conduct review to ensure adherence to access controls standards, including investigate on reported exceptions
Perform data analysis or procedure reviews to ensure compliance to the bank security standards;
Work with internal stakeholders and vendor to review and streamline the work processes of the bank and vendors
Requirements
Minimum a degree in Information Technology, Engineering or related discipline
At least 4 years of working experience in Risk Management within IT.
Experience in IT audit, Cloud Security will be an advantage
Good understanding of Secure Software Development Life Cycle, Threat and Vulnerabilities Assessment, Agile Methodology and IT General Controls
Good understanding of technology and operational risks, regulatory requirements
Strong communication, interpersonal and written skills
Able to work independently with minimal supervision and with a positive attitude
Willing to learn and take new challenges with an open-mind.
Skills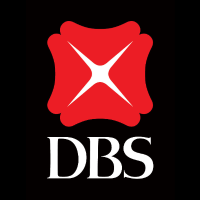 !*!Business Function Group Technology and Operations (T&O) enables and empowers the bank with an efficient, nimble and resilient infrastructure through a strategic focus on productivity, quality & control, technology, people capability and innovation. In Group T&O, we manage the majority of the Bank's operational processes and inspire to delight our business partners through our multiple banking delivery channels. Responsibilities Manages team size circa 50 + in Singapore Champions Read more
production resilience and availability, focusing on superior client experience, by working with the businesses and technology teams Drive the implementation of Site Reliability Engineer (SRE) and Chaos Engineering design for all strategic systems The main mission of the role apart from providing superior client experience through reliability and scalability is to drive towards a fully automated and intelligent production environment leveraging instrumentation and machine learning. Drive effective communication between business and technology with regards to production service reliability and performance Drive continuous improvements in processes or systems leveraging Site Reliability Engineering methods Respond to, evaluate and analyse production incidents to minimise their impact as well as devise innovative solutions to prevent them in the future Improve the reliability and availability of systems by gathering hard data, designing systems for increased service reliability and performance Provide expert advice and training to our engineers as to which technology solutions and advanced reliability techniques to use on each situation Requirements Bachelor's Degree in Computer Science and at least 15 or more years of relevant experience. Experience driving major transformation programmes for production resilience and performance, and client experience Experience with Core Java 8, Cloud Foundry (or equivalent), Amazon Web Services (or equivalent), relational and non-relational databases, and Linux, Unix systems Experience with distributed architecture, SOA, microservices and Platform-as-a-Service (PaaS) Experience in Agile and Test Driven Development (TDD) methodologies Experience with high availability, high-scale, and performant systems. Experience with managing cloud architecture based environment is highly desired. Experience with Banking will be an added advantage Apply Now We offer a competitive salary and benefits package and the professional advantages of a dynamic environment that supports your development and recognises your achievements.
Skills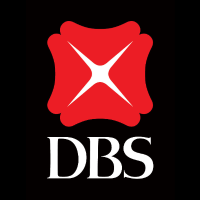 !*!Business
Function
Group Technology and
Operations (T&O) enables and empowers the bank with an efficient, nimble
and resilient infrastructure through a strategic focus on productivity, quality
& control, technology, people capability and innovation. In Group T&O,
we manage the majority of the Bank's operational processes and inspire to
delight our business partners through our multiple banking delivery channels.Responsibilities

Hands-on developer who writes high quality,
secure code that is modular, functional and testable
Lead the design, implementation, and delivery Read more
for
engineering efforts across a program
Create or introduce, test, and deploy new
technology to optimize the service
Design and build technical road-maps and guide
the development staff on adoption
Contribute to all parts of the software's
development including design, development, documentation, and testing
Have strong ownership of your team's software and
are deep in the maintenance characteristics, runtime properties and
dependencies including hardware, operating system, and build.
Communicate, collaborate and work effectively in
a global environment.

Requirements

Degree in Computer Science or related field
Strong foundation in algorithms, data structures
and core computer science concepts
Evidence of working with object-oriented
development and design patterns
Proficiency in multiple modern programming
languages such as Java, Angular, etc.
Key Technology Focus Areas \: Java, Spring Boot, JPA,
REST API, Pivotal Cloud Foundry, Jenkins, Angular, Kafka, MQ, Swagger, Git
Strong written and verbal English communications
skills
Strong analytical and excellent problem-solving
skills
Experience working in an Agile environment
Experience with XP, TDD and BDD in the software
development processes
Proficiency with cloud technologies (IaaS, PaaS,
serverless technology, NoSQL databases), micro-service design, CI/CD,
DevOps
Experience designing scalable fault tolerant
platforms that are resilient to infrastructure failures
Experience with the strangulation pattern and
anti-corruption layers to migrate monolithic systems into independent
services
Apply Now

We offer a competitive salary and benefits package and the
professional advantages of a dynamic environment that supports your development
and recognises your achievements.
Skills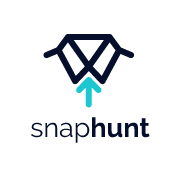 The Offer
Join a fast-growing analytics and IT consulting firm
Be part of an open-plan and collaborative work environment
An opportunity to grow your career with the firm

The Employer
Our client is an an award-winning fast-growing analytics and technology consulting business with multiple vendor partnerships across APAC. They provide world-class support and expertise customers across the globe.
The Job
As an FOPM Senior Consultant TM1 / PA (with Anaplan, Jedox) your Read more
responsibilities will include:
Defining objectives and scope for new application with technical management, business users and executives including documenting specifications
Strategizing, designing, developing and implementing a FOPM & Reporting Solution (eg IBM Cognos TM1 and Anaplan/Jedox) based on data availability, environment, user, situation, and logistics.
Determining & documenting solution/tool utilisation, data availability, environment/user/situation/logistics considerations and data visualisation methods.
Planning services and recommending the technical solution, leading to project plan creation.
Development of material for the internal use and improvement of the quality and services offering.
Following up on all questions, tracking client calls (via project & issue tracking platform).
Proactively empowering client users through informal training and actively promoting additional development projects with client.
Communicating client needs or problems to the Account/General Manager, identifying how additional services can contribute to the customer's solution and participating in pre-sales process.
Support of Pre-sales and prototype builds and participate in marketing events and related sales functions as required.

The Profile
You possess a degree and have at least 3 years relevant consultancy experience.
You have solid knowledge of FOPM & Reporting Solutions and possess at least 2 IBM Certifications - IBM Certified Developer – Cognos TM1, IBM Certified Specialist – Cognos TM1 10.1 Data Analysis
You have prior experience designing, developing, deploying and installation FOPM & Reporting Solutions (eg TM1), analysing and designing, Implementation, OLAP, Visualization and Score carding or Database Management: DB structures, Diagnostics/Troubleshooting/Tuning, ODBC/Connectivity and Metadata Management
You have excellent verbal, written, presentation & knowledge transfer skills
You are skilled in developing & maintaining professional working relationships with clients, including managing expectations
You are a self-starter, an active team player and collaborator and have the ability to coach & mentor peers

Ref :22727018
Skills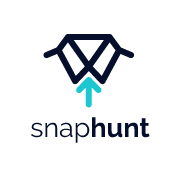 The Offer
Flexible working options
Be a part of a well-funded, high-growth startup
Excellent career development opportunities

The Employer
Our client is a venture capital firm that invests in startups with significant impact on society. They are committed to helping them reach the next level with highly unique perspective from investing in startups across 9 countries. With a wide range of startups, they are seeking for talented individuals for roles in their portfolio Read more
companies.
The Job
You will be responsible for :
Developing scripts to process structured and unstructured data.
Recommending, developing and implementing ways to improve data reliability, efficiency and quality.
Supporting translation of data business needs into technical system requirements.
Working with stakeholders to understand needs in order with respect to data structure, availability, scalability and accessibility.
Developing high-quality code to build and deploy machine learning models.

The Profile
You possess a degree in Computer Science, Applied Mathematics, Engineering or related field.
You have previous experience, within a Data Engineer or similar role.
You have demonstrated experience working with large and complex data sets as well as experience analysing volumes of data.
Having expertise in Big Data, Artificial Intelligence (Neural Networks, Fuzzy Logic, Evolutionary Algorithms) and Machine Learning would be highly valuable.
You possess strong analytical skills and are comfortable dealing with numerical data
You pay strong attention to detail and deliver work that is of a high standard
You are a strong team player who can manage multiple stakeholders

Ref :42020756
Skills • Provide technical advice and sourcing of purchase of computer hardware, software and accessories
>• Management & maintenance of IT/AVA resources & system
>• Day-to-day IT operations including backup, system security, technical troubleshooting of IT systems/resources & software
>• Responsible for IT inventory stocks, condemnation of equipment & liaising with vendors for purchase & repairs
>• Plan, evaluate & implement IT related projects (e.g. IT Enrichment Training, IT Camps, Training for CCA, Read more
AVA training for AV / IT monitors and staff.)
>• Work with HOD (ICT) on gathering the ICT needs of the school and propose solutions that meet the requirements of the school including technical specifications and market pricing of these solutions
>• To conduct ICT training during and outside curriculum time for both teachers and pupils
>• Oversee and assign work to the school Technology Assistant (TA), as well as work with other 3rd party / in-house ICT Trainer and any other ICT support staff in the school.
>• Data management - responsible for creating and maintaining a system for archiving school digital information
>• Other tasks include proactively scanning the market for technology trends and new technology tools that support Teaching and Learning and, educate and update school staff. A point of contact with MOE HQ for dissemination and coordination of ICT project related matters for schools. Raise any issues, concerns and feedback that they receive from schools on ITB initiated projects so that prompt and effective actions could be taken by ITB to address these concerns and problems early
>• Any other duties as assigned.

Requirement:
>

Minimum Diploma in ICT with minimum 3 years of relevant ICT experience
Good ICT technical knowledge
Possess ICT contract, vendor and project management skills
Good knowledge of networking system including wireless network is essential
Good interpersonal, communication, planning and analytical skills
Ability to plan independently, multi-task, work both independently and as a team
Candidate shall be registered with MOE and remain successfully registered throughout the contract period
Fluent in written and spoken English
Singaporean only


Interested applicants please visit our website at www.seacaremanpower.com
Lic 95C4455

We regret to inform only shortlisted candidates will be notified
Skills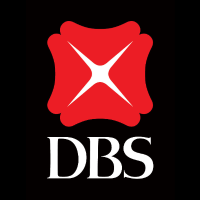 !*!Business
Function

Group
Technology and Operations (T&O) enables and empowers the bank with an
efficient, nimble and resilient infrastructure through a strategic focus on
productivity, quality & control, technology, people capability and
innovation. In Group T&O, we manage the majority of the Bank's operational
processes and inspire to delight our business partners through our multiple
banking delivery channels.
>
Responsibilities

Experience developing complex components
involving scalability, security, data access and distributed systems.
Involved in web development, REST API development
and smart metering Read more
information development
Strong experience with and comfortable working in
a CI/CD pipeline such as container deployment exposures like Docker,
Openshift
Ensure designs are in compliance with
specifications. Prepare and produce releases of software components

Requirements

Degree in Computer Science Information Systems or
a related field, or significant equivalent experience
Significant experience with Spring Boot
Framework, PostgreSQL, Gradle , Node JS and JavaScript, CSS, ReactJS,
Angular / Vue, Pyhton
Knowledge of REST and SOAP protocols
Experience working with DevOps tools (Git, Jenkins,
Nexus, SonarQube)
Experienced in at least one of the database such
as Mysql / Oracle / SQL Server / Redis / MongoDB / Hive
Experience working in Agile teams.
Dashboard, Metrics (Added advantage)
Data analysis (Added advantage)

Apply Now

We offer a competitive salary and benefits package and the
professional advantages of a dynamic environment that supports your development
and recognises your achievements.
Skills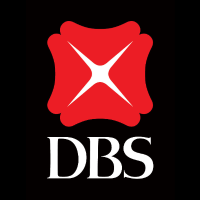 !*!Business Function Group Technology and Operations (T&O) enables and empowers the bank with an efficient, nimble and resilient infrastructure through a strategic focus on productivity, quality & control, technology, people capability and innovation. In Group T&O, we manage the majority of the Bank's operational processes and inspire to delight our business partners through our multiple banking delivery channels. Senior BigData Engineer As a Senior Data Read more
Engineer you'll be a Machine Learning and Data Engineering Specialist and help us discover the information hidden in vast amounts of data. You'll help us make smarter decisions to deliver even better products and apply data mining techniques and statistical analysis to build high quality prediction systems integrated with our products. Responsibilities Design and implement key components for highly scalable, distributed data collection and analysis system built for handling petabytes of data in the cloud. Move architecture and implementation through the development pipeline, from research to deployment Work with architects from other divisions contributing to this analytics system and mentor team members on best practices in backend infrastructure and distributed computing topics. Analyze source data and data flows, working with structured and unstructured data. Manipulate high-volume, high-dimensionality data from varying sources to highlight patterns, anomalies, relationships and trends Analyze and visualize diverse sources of data, interpret results in the business context and report results clearly and concisely. Apply data mining, NLP, and machine learning (both supervised and unsupervised) to improve relevance and personalization algorithms. Work side-by-side with product managers, software engineers, and designers in designing experiments and minimum viable products. Build and optimize classifiers using machine learning techniques and enhance data collection procedures that is relevant for building analytic systems. Discover data sources, get access to them, import them, clean them up, and make them "model-ready". You need to be willing and able to do your own ETL. Create and refine features from the underlying data. You'll enjoy developing just enough subject matter expertise to have an intuition about what features might make your model perform better, and then you'll lather, rinse and repeat. Run regular A/B tests, gather data, perform statistical analysis, draw conclusions on the impact of your optimizations and communicate results to peers and leaders. Requirements 10+ years of Experience in one or more areas of big data and machine learning The ability to work with loosely defined requirements and exercise your analytical skills to clarify questions, share your approach and build/test elegant solutions in weekly sprint/release cycles. Development experience in Java/Scala and pride in producing clean, maintainable code Practical experience in clustering high dimensionality data using a variety of approaches Real world experience in solving business problems by deploying one or more machine learning techniques Experience creating pipelines to analyze data, extracted features and updated models in production. Independence and self-reliance while being a pro-active team player with excellent communication skills. Hands-on development with key technologies including Scala, Spark, and other relevant distributed computing languages, frameworks, and libraries. Experience with distributed databases, such as Cassandra, and the key issues affecting their performance and reliability. Experience using high-throughput, distributed message queueing systems such as Kafka. Familiarity with operational technologies, including Docker (required), Chef, Puppet, ZooKeeper, Terraform, and Ansible (preferred). An ability to periodically deploy systems to on-prem environments. Mastery of key development tools such as GIT, and familiarity with collaboration tools such as Jira and Confluence or similar tools. Experience with Teradata SQL, Exadata SQL, T-SQL Strong experience in graph and stream processing Experience in migrating SQL from traditional RDBMS to Spark and BigData technologies Experience in building language parsers using ANTLR, query optimizers and automatic code generation In-depth knowledge of database internals and Spark SQL Catalyst engine Apply NowWe offer a competitive salary and benefits package and the professional advantages of a dynamic environment that supports your development and recognises your achievements.
Skills We are looking for Executives/ Managers for several functions to be outsourced to our clients from various Hospitals or Healthcare organisations.
Functions

Clinical Operation
Clinical Quality Improvement/ Training
Corporate Development/ Planning
Data Analysis/ Research Analysis
Grants Disbursement/ Grants System Migration
Community Care/ Eldercare Management

Requirements

Bachelor Degree, with 1 to 4 years of relevant healthcare work experience preferred
Possess an analytical and inquisitive mind, being proactive to ask questions and clarify issues when they arise
Experience in healthcare and/or system implementations would Read more
be advantageous.

ALL qualified candidates, please send in your resume to:
[Click Here to Email Your Resume]
>Attn: Ms Tricia Goh
>or call 6736 3280 for a short discussion.
Tricia Celestine Goh (R1981653)
Recruit Express Pte Ltd
>Company Reg. No. 199601303W | EA License Number: 99C4599
Skills