Sign in or register for a JobTech account.
Jobs that require

data center

skill Customer Project ManagerWho are we?At Equinix, we make the internet work faster, better, and more reliably. We hire hardworking people who thrive on solving hard problems and give them opportunities to hone new skills, try new approaches, and grow in new directions. Our culture is at the heart of our success and it's our authentic, humble, gritty people who craft The Magic of Equinix. They share a real Read more
passion for winning and put the customer at the center of everything they do.If you are looking to join a company that can offer long term career opportunities on a global scale backed by a positive, and high energy culture, then Equinix is the place for you!Role DescriptionThe Customer Project Manager is an entry to mid-level position to the Customer Care and Experience Organisation. the Customer Project Manager oversees and is responsible for a variety of customer migrations within their existing service installations.The Customer Project Manager will help the customer through every step of his/her migration and will guide and organize the various internal departments needed to move customers equipment in a timely manner, always having the customer at the center of the project.We are looking for a self motivated Customer focused Project Manager that excels in communicating across all departments, that his highly organised. We would like to see examples of experience running multiple projects at the same time delivering milestones within the raised expectation of the customers.The Customer Project Manager is part of the Customer Care and Experience TeamDaily activities include:Manages client migrations, working cross functionally to deliver services in the agreed upon timeframe and according to client expectations.Responsible for independently owning and resolving a wide range of standard client requests and migrations.Responsible for owning and resolving non-standard client requests and account issues which may require Lead guidance.Responsible for client satisfaction for a portfolio of clients measured via client surveys and other methodology.Responsible for owning and resolving tasks assigned by the Lead in support of accounts or projects associated with other team member's portfolio of accounts.Professionally interacts with clients, building strong relationships.Conducts client meetings, as they are related to client migrations.Participates in departmental projects, prioritizing and completing assigned activities as they are related to migrations.Develops and builds strong relationships with Sales, Operations and other cross functional teams.Demonstrates basic knowledge of the data center environmentAssist and support continuing process and system enhancementsPreferable Education and Experience This is a entry to mid level role requiring 3-7 years experienceDegree level qualification, preferably in a technical subject, or equivalent experience.Experience in a technical industry preferred (IT, telecommunications or data centers.)Expertise in MS Word, Excel (including Excel pivot tables), PowerPoint requiredExperience in SalesForce, Siebel is desirableKnowledge, Skills, and Abilities Excellent organizational, communication and interpersonal skills, ability to professionally communicate and interact with all levels of internal and external customersStrong attention to detail with a high degree of accuracyAbility to work and adapt in rapidly changing environmentCustomer service focusedAbility to juggle multiple priorities, handle highly confidential information, and a self-starter attitudeStrong process orientation and analytical and deductive reasoning skillsWorking knowledge of internet, hosting and networking concepts desirableUnderstanding Equinix products
Skills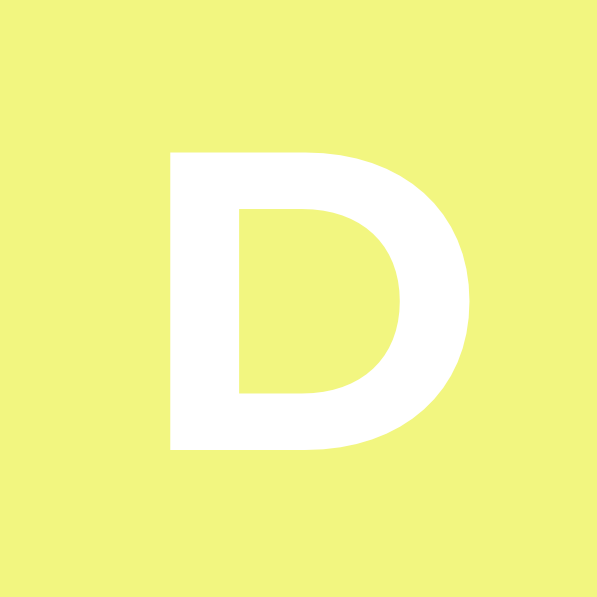 Senior Solution Engineer - VMware/TanzuTeamTanzu#buildTheFutureAbout UsIn Swahili, 'tanzu' means the growing branch of a tree. In Japanese, 'tansu' refers to a modular form of cabinetry. At VMware, Tanzu represents our growing portfolio of solutions to help you build, run, and manage modern apps. We help customers develop cloud-native apps and maintain existing apps side-by-side, on the same enterprise-grade platform on any cloud.Business SummaryReady to build? So are we! Read more
Join VMware's exciting new Tanzu team, made up of products and services under the Tanzu portfolio to help customers build, run, and manage their most valuable applications. We build applications with velocity to run in a cloud-native environment, run open-source Kubernetes with consistency, and manage our customer's entire footprint with confidence to help them achieve their business outcomes.If you have strong problem-solving abilities, are able to work both at high and low levels of detail, have experience architecting large scale enterprise applications, and have exceptional communication skills, then this is the role for you.DescriptionA Solution Engineer is an expert in the software development lifecycle, working closely with sales specialists in addressing customer needs for building, deploying, and running modern applications. The role is a customer-focused, hands-on technical expert working alongside other technical experts within VMware and positioning the Tanzu product and services portfolio.ResponsibilitiesPresent VMware Tanzu vision, strategy and product roadmaps to executives and technical management. Capable of public speaking and presenting in front of customers, at user groups, etc.Work with sales team to develop and implement account penetration strategies and drive the adoption of VMware Tanzu solutions within strategic accounts and partners throughout pre-sales and post-sales collaborationQualify sales opportunities in terms of customer technical requirements, competition, decision-making process and funding.Use knowledge of competitive solutions to help the sales and field engineering teams propose the most optimal solution for customers.Configure and document VMware Tanzu software, hardware and service solutions to meet customer and sales objectives.Lead the completion and execution in RFxs and POxs and complete all required documentation.Work collaboratively with Product Management, Technical Marketing and Engineering during the development, launch and continuing refinement of VMware Tanzu products.Comfortable in new situations with new clients. Experience building distributed / service oriented / microservice-style and cloud-based architectures.Travel within your assigned territory is required.Conversant, with hands on experience across Kubernetes, OpenShift, Docker & Cloud Native Application development platforms.Continually contributes to the knowledge in the Solutions Engineer organisation to meet current and future business needs.Participate in, and contribute to sales forecast and pipeline reviewsReviews account penetration strategies for critical accounts.Leverages knowledge of VMware Tanzu competitive solutions to effectively position a VMware Tanzu solution and prepares the sales organisation for customer objections.Drives consistency of approach and ensuring best practices are applied across in all customer opportunities.Builds and maintains senior customer relationships and acts as the escalation point for major technical issues.Provide feedback to R&D on Tanzu product/solution needs to meet customer requirementsRequirementsExpert knowledge of Unix/Linux systemsKnowledge or experience with cloud providers and infrastructure as a serviceExperience with a platform as a service product such as Cloud Foundry, Heroku, Elastic Beanstalk, or similarExperience in using Docker, Kubernetes or container orchestrationExperience with Chef, Puppet, BOSH, Terraform or relatedautomation/orchestrationtoolsExperience in software selling promoting devops and/or development toolsClear understanding of cloud service and deployment modelsVMWare vSphere/ESXi/ESX, OpenStack, Azure, GCP or AWS (leveraging EC2, EBS, S3 etc.) experienceExperience in network administration, production database support or website supportKnowledge and experience with building and deploying enterprise or cloud scale applications based on Java (or equivalent languages) requiredKnowledge and experience in Datacenter OperationsExperience with production systems and dealing with production issuesComfortable in Java (or equivalent languages), with significant experience with Java SE and Java EEExperience with the Spring Framework is a very strong assetSolid understanding of systems monitoring, alerting and analytics (NewRelic, Cacti, Graphite, Logstash, Nagios, Ganglia, Splunk, vCOPS, Hyperic, etc)Experience in technology-related work, such as Application Development, Engineering, Pre-sales Engineering or as a customer-facing ConsultantAnalytical ability, problem-solving skills and decision-making skillsCustomer focused and results drivenExperience in qualifying sales opportunitiesGood command of spoken and written EnglishDesirableAbility to work in a constantly evolving environment, manage multiple priorities and ambiguityAbility to navigate within a matrix organisation and influence senior leadershipTrack record of actively participating in large, complex sales engagements with relationships with C-Level Executives.Comfortable with presenting, and engaging large audiences at conferences, and past experience a plusExceptional presentation skills with the ability to articulate complex technologies.Decisive, results and execution orientated with demonstrable achievement of successProactive communication style, with proven ability to build trust and respect from a team.Bachelor's Degree in Computer Science or a STEM majorExecutive level business acumen which enables you to serve as a thought partner with customer.Category : SalesSubcategory: Systems EngineeringExperience: Manager and ProfessionalFull Time/ Part Time: Full TimePosted Date: 2020-07-14VMware Company Overview: At VMware, we believe that software has the power to unlock new opportunities for people and our planet. We look beyond the barriers of compromise to engineer new ways to make technologies work together seamlessly. Our cloud, mobility, and security software form a flexible, consistent digital foundation for securely delivering the apps, services and experiences that are transforming business innovation around the globe. At the core of what we do are our people who deeply value execution, passion, integrity, customers, and community. Shape what's possible today at http://careers.vmware.com.Equal Employment Opportunity Statement: VMware is an Equal Opportunity Employer and Prohibits Discrimination and Harassment of Any Kind: VMware is committed to the principle of equal employment opportunity for all employees and to providing employees with a work environment free of discrimination and harassment. All employment decisions at VMware are based on business needs, job requirements and individual qualifications, without regard to race, color, religion or belief, national, social or ethnic origin, sex (including pregnancy), age, physical, mental or sensory disability, HIV Status, sexual orientation, gender identity and/or expression, marital, civil union or domestic partnership status, past or present military service, family medical history or genetic information, family or parental status, or any other status protected by the laws or regulations in the locations where we operate. VMware will not tolerate discrimination or harassment based on any of these characteristics. VMware encourages applicants of all ages. Vmware will provide reasonable accommodation to employees who have protected disabilities consistent with local law.
Skills Senior Engineer - Design Engineering Servers & SystemsAbout EquinixEquinix (Nasdaq: EQIX) is the leading global interconnection platform and the world's largest data center provider. With 214 data centers on five continents and $5+ billion in annual revenue, we dream big and hire people who want to help us build a historically significant company.Equinix connects the world's leading businesses to their customers, employees and partners inside the most interconnected Read more
data centers. In a digital economy where enterprise business models are increasingly interdependent, interconnection is essential to success. Equinix operates the global interconnection platform, sparking new opportunities that are only possible when companies come together.Job SummaryResearch, development and testing of server/edge-based systems to meet the requirements of Equinix server/edge-based products & services.Liaise with various internal functions across Equinix and external vendors in order to translate business and technical product requirements into production ready, scalable and high-quality server/edge designs.ResponsibilitiesCollaborate with internal Equinix functions to capture, translate and document the scope, objectives and requirements for Equinix network products & servicesLiaise with vendors and suppliers to understand products and technologies capable of delivering Equinix products & servicesWork with other functions and teams within the design department to ensure cohesive and complete outcomesPlan, deploy, test and validate server/edge solutions, hardware and software to meet requirements and objectivesDocument the chosen path in high level design documents and low-level design templatesEvaluate the design and architecture to determine its operational viability, security, reliability, performance efficiency, cost optimization and resulting customer experienceProduce technical guidelines for operational teams that will use the technology/system designed and delivered to themAssist other departments with technical queries relating to the resulting design of the product & serviceSkills & ExperienceExcellent interpersonal skillsSelf-starter; works independently and within a team across different countries and time-zonesGood understanding of design best practices and methodologiesGood understanding of server operating systems with specialty in LinuxGood understanding of server virtualization technologies with specialty in OpenstackGood understanding of Openstack Ironic based bare metal computingGood understanding of container technologies and orchestration– Docker/Kubernetes/JenkinsGood understanding of NFV/VNF/VPP/SR-IOV/DPDKUnderstanding of Compute and network infrastructure creation in at least one of the Public clouds such as AWS, GCP, Azure.Understanding of datacenter networking overlay and underlay technologies such as VXLAN/ EVPN.Understanding of Infrastructure as Code and Network Automation preferably using Python.Culturally aware and adept at working across multiple geographiesUnderstanding of system testing and test methodologiesAble to operate in stressful situations with time-bound deliverablesQualificationsBS in Software Engineering or Technology related field or equivalent work experience
Skills Network Service Delivery EngineerAt Equinix, we make the internet work faster, better, and more reliably. We hire hardworking people who thrive on solving hard problems and give them opportunities to hone new skills, try new approaches, and grow in new directions. Our culture is at the heart of our success and it's our authentic, humble, gritty people who craft The Magic of Equinix. They share a real passion Read more
for winning and put the customer at the center of everything they do.If you are looking to join a company that can offer long term career opportunities on a global scale backed by a positive, and high energy culture, then Equinix is the place for you!As an Service Delivery Engineer, you will be an integral part of Asia Pacific fulfillment team within Global Network organization. The key objective of this team is to fulfill customer facing network services for all network products.The Network Service Delivery Engineer is responsible for pro-actively performing network fulfillment activities across all network products, and to ensure that Service Level Agreement (SLA) is met. They are also expected to assist customer in troubleshooting issues with regards to fulfillment process within standard product specs. Responsibilities Pro-actively performing network fulfillment activities across all network products, Ensure that SLA is met when fulfilling network activities.Troubleshoot issues while fulfilling network activities within standard product specs.Work with cross functional teams and escalate where necessary to ensure timely resolution in order to achieve customer specific SLA'sCoordinate and perform service turn up call with customers. Calls can be operated out of office hoursProfessional ExperienceAt least 2 years of experience working in a 24x7 NOCHands on experience in network provisioning and configuration in carrier/telco/datacenter Network environmentDedicated to customer satisfactionProven ability to work independentlyWillingness to work and learn in a fast pace environment and perform under pressureExcellent people skills with positive attitude. Willing to go extra mile to exceed expectationsStrong analytical skills and problem solving skillsRequired QualificationsDiploma in Engineering / Computer related coursesUnderstanding of basic routing and switching is a mustNetwork Certifications such as Cisco CCNA, Juniper JNCIA or higher is highly desirableGood understanding of networking technologiesNetwork architecture design is a plusKnowledge on Cloud technologies will be beneficial
Skills
Project Manager
>
>About Standard Chartered
> We are a leading international bank focused on helping people and companies prosper across Asia, Africa and the Middle East.
>
>To us, good performance is about much more than turning a profit. It's about showing how you embody our valued behaviours - do the right thing, better together and never settle - as well as our brand promise, Here for good.
>
>We're committed to promoting equality Read more
in the workplace and creating an inclusive and flexible culture - one where everyone can realise their full potential and make a positive contribution to our organisation. This in turn helps us to provide better support to our broad client base.
>
>
> The Role Responsibilities
>
> Project Delivery, Planning and Tracking
>
>• Delivers project scope as agreed on time within budget whilst adhering to organisational quality standards
>• Manages project triple constraints (scope, schedule and resources)
>• Effectively manages dependencies and constraints across the workstreams, departments, regions and countries for the project
>• Updates and reviews lessons learnt (both intra projects and organisational), both prior to and during each project
>• Optimize project critical path and rationalized project task based on feedback or observed facts Programme/ Project Governance, Process and Standards
>
>• Establishes the project governance structure to best deliver the scope and solve the challenges of the project
>• Champions standards and takes corrective action when they are being breached
>• Reviews teams project documentation for quality and accuracy aspects Communication/ Reporting
>
>• Produces programme/ project summary packs and briefs senior management on the status of their investment in line with the project governance model
>• Creates PMP and Project Execution documents Financial Management
>
>• Manages programme budgets, identifies ways of driving down costs in order to control spending against the planned cost, analyses any variance and takes necessary corrective action to stay on Green status for Cost, provides timely forecasts and reporting as needed Risk & Issue Management
>
>• Identifies, manages and mitigates risks that would impact the overall portfolio's success, making and agreeing suitable mitigation trade off as needed. Stakeholder Management
>
>• Ensures stakeholder satisfaction through effective communication and engagement
>• Seeks to understand, prioritise and unite multiple stakeholder agendas with different and potentially conflicting objectives
>• Effectively negotiates contracts with external vendors, maximising value for the Bank Business Benefits/ Change
>
>• Ensures alignment between bank, projects and business area goals/ strategies
>• Understands and articulates the business case and benefits from the perspective of the business
>• Tracks projects benefits throughout the life time of the projects
>• Assesses and plans for required change management to the organisations/ regions/ countries in scope Project Team Leadership
>
>• Creates strong credibility within the programme team based on respect
>• Creates a highly collaborative environment for working
>• Is a point of escalation for project managers and senior project managers within the programme
>• Sought out for consultation by the business regarding their issues and challenges
>• Anticipates and manage conflicts and difficult interpersonal situations and takes steps to avoid them
>• Drives adoption of framework/processes to enable better project management
>• Actively contributes to PM community through running learning sessions and providing thought leadership input
>• Demonstrates good technical and/ or business expertise to manage projects effectively
> Our Ideal Candidate
>
> Qualifications
>• Degree in IT and Project Management
>
>
>• Project Management Methodology (PMI PMP, Prince, SigSigma, Agile )
>
>
>• e.g. structure, governance, controls, scheduling, resource management, issue & risk management, reporting, stakeholder management, assumption and dependency management and financial control.
>
>
> Core
>
>• Manage large scale complex Network infrastructure delivery across multiple regions (eq. Data centre moves, WAN migrations etc)
>• Scope development, Benefits and Resource Management
>• Project plan analysis and optimisation
>• Project Financial Management and Reporting
>• Risk, Action, Issue and dependency Management
>• Leadership skill and people management
>• Negotiation and conflict management
>• Knowledge/familiarity with network technology and terminology Good to have
>
>• Understanding and knowledge on Project Quality Framework
>• Understands and knowledge of general Bank processes
>• Proven track record on successfully running project in Banking industries with both retail, wealth management and investment business
>• Experience on leading multiple project stream in financial institution
>• At least 8 years demonstrable experience working in a similar role within Financial organization or similar within Network Technology Infrastructure domain
>• A person who can own tasks, initiate tasks from start to finish, a people person who communicate, listens, observed learns from other, motivate and drive teams, resolving conflicts and priorities while completing their task
>
> Apply now to join the Bank for those with big career ambitions.
>
>To view information on our benefits including our flexible working please visit our career pages . We welcome conversations on flexible working.
Skills Senior DevOps Automation EngineerWho are we?Equinix is one of the fastest growing data center companies, growing connectivity between clients worldwide. With 200 data centers in over 24 countries spanning across 5 continents, we are home to the Cloud, supporting over 1000 Cloud and IT services companies that are directly engaged in technological innovation and development. We are passionate about further evolving the specific areas of software development, software Read more
and network architecture, network operations and complex cloud and application solutions.A career at Equinix means constant opportunities to learn new skills and grow in new directions. We look for people who are customer service driven and who pride themselves on their technical skills alongside their analytical skills and innovative approach.Job Summary:As a DevOps Automation Engineer, you will work closely with a global team of DevOps engineers focused on delivering the automation for infrastructure build, runtime tools environment build, deploy HA and DR topologies, scale-out for infrastructure, runtime tools and code-based software products and platform services. Your expertise on tools/technologies like Terraform, Terragrunt, Ansible, Docker, Kubernetes, Istio, Packer and programming languages like Python, Go, groovy and Java and others would be key to deliver the required automation. Once chosen, you will work towards building a system, deployment and data flow architecture and automation to deliver the highly available, performant and secure environments of runtime tools.ResponsibilitiesWork creatively and analytically in a problem-solving environment demonstrating teamwork, innovation and excellenceExtensive knowledge of deployment orchestration and automation (Ansible, Kubernetes, Istio or other Service Meshes, Jenkins) PLUS: Argo, Harness, Puppet, Chef etc.Design and build automated code deployment systems that simplify development work and make it more consistent and predictable. You'll do this by orchestrating environment deployment from OS all the way through the application layers of a solution, using tools such as Docker, GIT, Jenkins, SonarQube.Exhibit a deep understanding of server virtualization, networking and storage ensuring that the solution scales and performs with high availability and uptimeBuild self service capability for the most common infrastructure and application management tasksCreate automated tests that easily plug into our automated code pipelineStrong experience with scripting languages and using them in automation (primarily Bash and Python, others are a big plus)Leverage open technology such as Docker, Kubernetes, JavaScript or Python, Git, Jenkins, Linux, ELK, Java, Kafka, MongoDB, ZookeeperStrong knowledge of Jenkins plugins and configuration of Jenkins architecture to scale to large build execution architecturesShould have prior experience automating deployment of part of or entire CI/CD pipeline.Qualifications· 7+ years experience· Bachelor's in Computer Science or Computer Engineering
Skills
APAC Assistant Head of Facilities Infrastructure
>
>Credit Suisse is a leading global wealth manager with strong investment banking capabilities. Headquartered in Zurich, Switzerland, we have a global reach with operations in about 50 countries and employ more than 45,000 people from over 150 different nations. Embodying entrepreneurial spirit, Credit Suisse delivers holistic financial solutions to our clients, including innovative products and specially tailored advice. Striving for quality and excellence Read more
in our work, we recognize and reward extraordinary performance among our employees, provide wide-ranging training and development opportunities, and benefit from a diverse range of perspectives to create value for our clients, shareholders and communities. We are Credit Suisse.
>
> We Offer
> Reporting directly into the APAC Head of Facilities Infrastructure (FI), the Assistant Head of FI is responsible for the following services: Management, Control & Oversight of maintenance, repair and operations of mechanical, electrical, plumbing and fire protection system (MEPF). Incident reporting, emergency response, equipment uptime, life-cycle planning, utilities forecasting, environmental and sustainability initiatives, Projects & Real Estate design assistance relating to Facilities Infrastructure. This position will work as part of the APAC Global Facilities Management (GFM) Team, handling delivery of FI services, governance of Strategic Partners using appropriate SLA and KPI performance criteria as measurements.
>
>Core functions include:
>
>• Management and Operation of CS occupied sites in the APAC Region, including data centers, critical facilities and 3 rd party sites.
>
>
>
>• Technical and managerial expertise for regional activities, including compliance of all statutory laws and regulations
>
>
>• Delivery of uptime for Data centers and critical locations
>
>
>• Support in development and management of annual operating budgets, and delivery against budgets and agreed savings targets
>
>
>• Significant vendor & landlord management, including handling of relationship management, incident governance and day-to-day management at regional level.
>
>
>• On a daily basis, you will need to monitor vendor performance and output (KPIs and SLAs), ensure contractual and outsourcing related (if any) obligations are being met, approve or disapprove changes, provide feedback and develop these vendor relationships further through effective communication.
>
>
>• Collaborate with IT staff including Data Center Operations team, Network team to manage Data Centre services, relationships and capacity management across the region with coordination from compliance, risk/control leads
>
>
>• Incident Management escalations, oversight of response and track resolution, inclusive of Reporting and Root Cause Analysis.
>
>
>• Responsible for coordinating Strategic Partners ' emergency response and preparing appropriate escalation to management teams in accordance with CS prescribed Incident Management Framework
>
>
>• Provide oversight on maintenance activities, including application of industry standard methodologies. Ensure maintenance activities compliance to CS' Global Engineering Maintenance Standards (GEMS) for assets in region. This includes periodic review of strategic partners' technology and systems, to ensure accuracy of data.
>
>
>• Oversight of all Power down and Integrated Systems testing in region
>
>
>• Responsible for Change Management for all power down and critical engineering work activities.
>
>
>• Provide oversight and governance of critical asset in relation to cyber risk and compliance to Cyber GEMS
>
>
>• Support delivery of ISO14001 Environmental Management System
>
>
>• Delivery of Utilities forecasting and management
>
>
>• Act as a Subject Matter Expert to:
>
>• Support Leasing teams on technical due diligence of prospective buildings on related M&E system
>
>• Support Projects team from concept design phase, site due diligence, through testing and commissioning, in critical and live facilities, and Major Headquarters buildings
>
>
>• Support APAC delivery of globally led FI initiatives e.g . Building Risk Register, Service Category Improvement Program
>
>
>• Review and authorization of monthly FI related invoices, reports, and requests from strategic Partners
>
>
>• Review and authorization for new server deployment in the Data Center relating to power and space demand.
>
>
>• Build and maintain positive working relationships with other key Corporate Services functions, including Facilities Services, Capital Projects, Security, and Business Management both regionally and globally
>
>
>• Deputizing responsibilities to APAC Head of FI.
>
>
> You Offer
>• You should possess a minimum of Diploma or Bachelor in Mechanical or Electrical engineering, or relevant technical field professional certification is helpful.
>• You have between 5-7 years' experience in data center and/or related critical and banking facilities, operations, maintenance.
>• You have significant experience working with teams in different countries, with an understanding of different cultures, and working practices.
>• You possess significant experience in management of technical teams and critical facility operations and design.
>• You have strong communication skills and are experienced in both client and vendor management.
>• You demonstrate understanding of building services and critical assets, including UPS, generators, HVAC, refrigeration, etc.
>• You possess strong working knowledge of Industry standard methodologies.
>• You have sound business and financial management skills.
>• You have excellent leadership, interpersonal skills and presentation skills.
>• You have experience in leading and management of teams remotely.
>• You have familiarity with outsourcing guidelines and tracking vendor compliance to these obligations, in particular, Data Centre services, as prescribed by South East Asia Regional Banking regulators.
>• You should have strong IT skills - Word/Excel/PowerPoint.
>• You are comfortable to travel around the South East Asia Region as required.
>• Comfortable to attend occasional evening calls with global counterparts for coordination
>
>Credit Suisse is an equal opportunity employer. Welcoming diversity gives us a competitive advantage in the global marketplace and drives our success.
Skills
Compliance Stream Lead
>
>About Standard Chartered
> We are a leading international bank focused on helping people and companies prosper across Asia, Africa and the Middle East.
>
>To us, good performance is about much more than turning a profit. It's about showing how you embody our valued behaviours - do the right thing, better together and never settle - as well as our brand promise, Here for good.
>
>We're committed to promoting Read more
equality in the workplace and creating an inclusive and flexible culture - one where everyone can realise their full potential and make a positive contribution to our organisation. This in turn helps us to provide better support to our broad client base.
>
>
> The Role Responsibilities
>
>• Act as the projects Compliance and Regulations technology subject matter expert (SME) working with the project team and within Group Compliance to:
>• Be the go-to person for group-wide Technology related queries (in this case data centre migration);
>• Collaborate with wider CFCC teams (e.g., Retail/CCIB/Functions Compliance, Privacy, CDO) where necessary to incorporate any business specific regulatory considerations/requirements/restrictions; specifically around cross border data
>• Develop and maintain a knowledge base of financial regulations relating to data centre
>• Partner with all other risk owners (legal, OR, audit, etc) where necessary
>• Act as the point person and work with in-country compliance officers
>• Support and advise TS and T&I stakeholders on controls that must be embedded within processes, and advise on restrictions with regards applications, data and systems, considering regulatory obligations and industry leading practices that prevent migration from Hong Kong to Singapore. People and Talent
>
>• Live the values and behavior of the Bank.
>• Demonstrate qualities of good team player;
>• Build strong relationships with all stakeholders and encouraging team collaboration. Risk Management
>
>• Act as 2 nd line of defence, support 1 st line to manage regulatory risks pertaining to data centre Governance
>
>• Support Head, Compliance, Technology, Project on governance committees' meetings (where applicable). Regulatory & Business Conduct
>
>• As per bank wide policy. Other Responsibilities
>
>• Provide reports to Head, Compliance, Technology, Project, senior management and relevant Group and Business risk and control committees on key compliance risks and issues relating to Technology, specifically the Data Centre Migration. Key Stakeholders
>
>• Group / Regional / Country CFCC
>• Group / Regional / Country CIO / COO / Business Heads
>• Risk Functions (e.g., CISO / CISRO, Operational Risks, Legal, Audit, etc.)
>• Technology Services Domain Heads
>• Programme Director and Accountable Executive
> Our Ideal Candidate
>
>• Understanding of regulatory landscape and requirements with respect to Technology globally, and in particular data centre is preferred
>• Previous Project Management experience would be preferred
>• Knowledge of products and/or businesses operations within financial institutions would be preferred
>• Prior experience in a financial regulatory authority would be an added advantage
>• Knowledge and experience in areas such as operational risk management, information security
>• A methodical and meticulous individual with the ability to multi-task and lead a function
>• Excellent oral and written communication skills
>• Comfortable dealing with Senior Executives of the Bank across different ethnic and culture
>• Enjoys working in a fast paced, sometimes demanding environment
>• Exemplary integrity, ethics, independence, and resilience
> Apply now to join the Bank for those with big career ambitions.
>
>To view information on our benefits including our flexible working please visit our career pages . We welcome conversations on flexible working.
Skills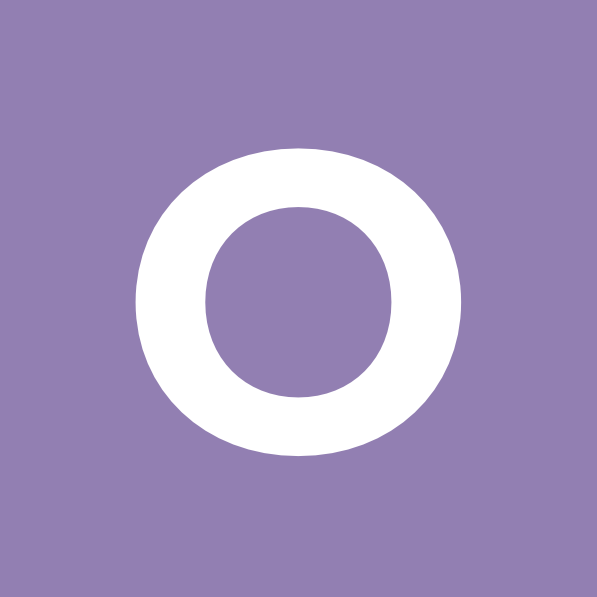 Senior Unix System Administrator
>
>Job Summary:
>
> The Systems Administrator position provides IT core systems administration for a broad range of complex services, and includes deployment, support and maintenance. This role has a mix of tactical and strategic responsibilities. The position is a critical part of a team that delivers bank wide core run-the-bank (RTB) IT services as well as support for change-the-bank (CTB) projects. The role will entails technical Read more
solutions, with a focus on support, change management, project management, incident management, and navigating the daily systems administration duties.
>
> Roles and Responsibilities:
>
> The main responsibilities of the candidate are:
>
>• Design and implement a highly resilient, secure, scalable, high performance and cost effective infra solutions.
>• Install and configure Unix servers Linux/Solaris/AIX i.e. physical and virtual partitions LDOMS, zones, LPARS etc.
>• Implement server clustering and perform HA failover test scenarios.
>• Install, upgrade and support Open Shift Container and DevOps platforms.
>• Perform Microservices setup, configuration, support and troubleshooting on open shift platform.
>• Provide system support and troubleshoot system related issues during project lifecycle.
>• Install and configure standard system and security software i.e. SCSP, log warehouse, veritas backup, etc.
>• Perform system hardening and ensure compliance to banks security standards.
>• Write scripts to Automate administrative tasks.
>• Assist in logistics preparation for new hardware and software purchases, delivery and system setup in Data centre.
>
> Qualifications
> Requirements:
>
>• Degree in Computer Science or any IT-related discipline
>• Specialist knowledge in Unix Technologies - Solaris, Linux, and OpenShift Containers Platform.
>• Candidate must have min. 9 years Hands-On experience in Unix servers setup, administration and support.
>• Specialist knowledge with Hands-on experience in Microservices setup, configuration, support and troubleshooting.
>• Good knowledge and ability to implement and troubleshoot server clustering technology e.g. HACMP, VCS, active-active cluster.
>• Good hands-on experience in parallel filesystems e.g. GPFS, GFS2, NFS.
>• Good knowledge in virtualisation/hypervisor technologies on various operating platforms e.g. VMWare, Solaris ldoms, zones, AIX lpars.
>• Familiar with enterprise level server hardware e.g. x86 servers/blades, AIX pSeries, Solaris- T7/T8, Mseries architecture.
>• Good understanding of the various enterprise technologies e.g. SAN, enterprise backup, enterprise monitoring etc.
>• Good understanding on basic networking technology e.g. TCPIP, ip multipathing, ip aggregation etc.
>• Strong analytical and troubleshooting skills
>• Good Unix scripting skills.
>• Good verbal and written communication and able to manage key stakeholders i.e. project team, security, compliance and IT operations.
>• Quick learner and able to work independently.
Skills
Lead, Data Engineer- Digital Venture
>
>We're looking for a Lead, Data Engineer to work onsite within our Digital Venture office in Singapore. We're a very small, but growing venture, with new and exciting problems to solve. We work in project-based sprints in small, interdisciplinary teams.
>
> As a Lead, Data Engineer you'd be able to work on and solve some of the many interesting challenges we are facing, learn new Read more
ways of working, and build delightful high quality products for our customers.
>
> Job Description
> Define, implement and run the Data platforms and analytics for an online banking project.
> This will include choosing the right technologies for our use cases, deploy and operate.
>
> The Role Responsibilities
>
>• Setting up Data stores structured, semi structured and non-structured.
>
>• Secure data at rest via encryption
>
>• Implement tool to access securely multiple data sources
>
>• Implement solutions to run real-time analytics
>
>• Use container technologies
>
>• Willingness to learn
>
>• Design and implement replication strategies for an active/active data center layout
>
>• Design and implement backup and recovery strategy
>
> Our Ideal Candidate
>
>• Experience in Spark and Presto
>
>• Experience in a few of the followings: Elastic Search, Cassandra, Hadoop, Mongo DB
>
>• Experience with microservice based architectures
>
>• Experience on Kubernetes
>
>• Experience with setting up and running NoSQL is a big plus
>
>• Experience of Unix/Linux environments is plus
>
>• Experience of Agile/Scrum development methodologies is a plus
>
>• Knowledge of retail banking is a plus
>
>• Cloud knowledge a big plus (AWS/GCP) - (Kubernetes/Docker)
>
>• Be nice, respectful, able to work in a team
>
>
> Apply now to join the Bank for those with big career ambitions.
>
>To view information on our benefits including our flexible working please visit our career pages .
Skills