Sign in or register for a JobTech account.
Jobs that require

data center

skill

Job Description
To assist DC Facility Manager to govern the facility operation of Data Centres and remote buildings IT Rooms.
Management of Data Centre and remote building IT space power and space Capacity (including cable containment), Planning and Provisioning
Familiar with Structured Cabling system and its related components
Assist on cabling request and ensure quality Structured Cabling installation through close supervision of cabling installer
To backfill when 24x7 L1 facility engineers require assistance
Experience required
Minimum 5 years Data Centre facilities management and project experience.
Experience working in a high-pressured environment with 24x7 on-call responsibilities
Strong understanding of incident, problem and change management procedures based on ITIL best practices
Must be experienced in the operation, maintenance & repair of infrastructure including but not limited to power distribution, emergency generators, UPS systems, PDU's, chillers, pumps, CRAC units, Building Automation System, along with other components related to Power & HVAC support.
Experienced in managing Data Centre vendors, out-sourcing vendors and project execution.
Skills

Job Duties & responsibilities
Manage and own cluster deployment of OpenShift across Client Data Centres
Develop integration between OpenShift and CI-CD tools
Develops solutions for CI-CD automation, Improve operational efficiencies
Setup/maintain CI/CD pipelines and development/production infrastructure
Evaluate New products and features, involve in production upgrade
Manage container platform and Developing PASS pipeline and workflow
Required Experience
Minimum 5 years of DevOps experience
Strong in Docker and Kubernetes
Strong in RedHat OpenShift
Experienced in OpenShift / Kubernetes high availability and disaster recovery across data centres
Familiar with Docker container build, management and optimization
Solid experience in Container images deploy & release management with OpenShift and/or Kubernetes
Familiar with Monitoring tools- Prometheus/Grafana/ELK
Experience in JIRA, Bitbucket, Jenkins, Cloudbees Flow, CJOC, SonarQube , Nexus
Must have strong automation/scripting skills -- proficiency in groovy/python
strong knowledge in infrastructure areas such as virtual server technologies, networking, internet protocols, scripting & monitoring
Skills

Job Responsibilities:
Administer, Monitor, maintain and optimize WAN, LAN, Wi-Fi networks for optimal performance and maximum availability.
Troubleshoot, evaluate and resolve hybrid wan/LAN/Wi-Fi performance and capacities issues.
Perform WAN/LAN/Wi-Fi/Firewall/Load balancer configuration, backups and regular network documentation updates.
Collaborate on the design and implementation of new technical solutions.
Troubleshoot and optimize WAN circuits with upstream provider.
Manage and coordinate the administration of several systems
Assist with security and third-party software installations.
Provide next level support to the level 1 support team.
Communicate and liaise with all company departments; notify appropriate parties immediately of any issues which may affect efficient operations including, but not limited to, outages, service disruptions, and network bottlenecks.
Maximize network performance by monitoring performance; troubleshooting network problems and outages; scheduling upgrades; collaborating with network architects for network optimization.
Secure network system by establishing and enforcing policies; defining and monitoring access.
Take an automated data driven approach to diagnosing and solving complex network infrastructure issues
Leverage automation skills and take a "DevOps" approach to improve efficiency of solving complex network infrastructure issues, network management.
Demonstrate a high level of energy, results driven and able to work under pressure with tight deadlines
Qualifications:
4-8 years' experience in Network implementation and support role for a large IP network
Full comprehension of the TCP/IP application suite and OSI models
Experience with administration, implementation, and troubleshooting of IPv4, Layer 2 and Layer 3 switches
Experience with Cisco WAN Routes, Cisco Nexus switch, Juniper/Fortigate firewalls, F5/Netscaller Load balancers, Dynamic routing protocols, DHCP, NAT, and QoS
Experience implementing interior and exterior WAN routing protocols and New WAN technologies (SDWAN)
Experience with New technologies: SDWAN, NSX, ACI and Cloud computing
Network installation experience in a high availability LAN, data center or NOC
Experience with LAN switching (spanning tree, VLAN, trunking, IGMP, PIM)
Experience with DMVPN, VPN/SSLVPN Tunnels, VoIP and Multicast
Experience with network monitoring tools
Familiarity with Unix-like systems such as MacOS, Centos and Ubuntu
Experience with virtual server environments.
Experience with scripting for network automation
Attention to detail and discipline to utilize best practices for network systems and security
Excellent oral, written and interpersonal communication skills
Ability to interact with both internal and external customers who may be technical or non-technical
Willing to work after hours/weekends to perform planned and emergency network maintenance
Ability to travel to sites for installations and maintenance
Ability to work independently but also a team player
Displays a passion for high customer satisfaction and achieving operational excellence
Certifications in Cisco (CCNP minimum/CCIE desirable) preferred
Certifications in Juniper, VMWare, Fortigate, F5 certifications are desirable
Skills
Job Description:
As a System Administrator, you will be overseeing and responsible for the overall network support and administration/maintenance of the data centre and network infrastructure, providing IT network and desktop supports for the entire SATA system.
Other portfolios include the day to day end user supports, maintenance of the servers, firewall, managing and troubleshoot intranet, internet & WAN connectivity throughout the organization.
Roles and Responsibilities:
-Oversee the overall frontline end user Read more
support and administration/maintenance of the data centre and network infrastructure.
-Perform daily and monthly system monitoring, backup and maintenance.
-Evaluate, test and deploy all software and hardware upgrades to the desktop and server infrastructure.
-Perform networks security checks, system configuration, audit and monitoring, ensuring IT policies are in place.
-Carry out system performance study, monitor resource utilization, and devise improvement plan to ensure system availability.
-Maintain operational, configuration, inventory control, IT procurement and other procedure documentation.
-Any other duties and tasks as assigned by Information System Manager.
Requirements:
-At least a Diploma / Bachelor's Degree in Computer Sciene, Computer Engineering or equivalent
-Minimum of 3 - 5 years working experience in supporting desktop Windows, Windows application servers and Linux.
-Proven experience in network implementation and understanding of networking concepts.
-Knowledge in maintaining MS-SQL and Oracle databases will be an added advantage.
-Familiar with Microsoft Network and Cyber Security Management
Skills Data Center Field Engineer

Job Summary:

Conducts circuit maintenance, installations, and advanced testing.

Responsibilities

Installations

· Racks and stacks customer equipment

· Installs intra-cage fiber tray, ladder rack, customer equipment and cabinets

·Infrastructure installs to include the following: whalebone cable management, public fiber tray systems, carrier ladder rack, AC/DC power trays, security trays, cash mesh

Queue Management

· Determines work priorities from the Oracle queue and ensures adherence to all commit times

Testing/Troubleshooting

· Conducts carrier circuit testing

Cross Connects

· Read more
Installs/Tests/Modifies cross connects per SOPs and ensures proper cable management of: coax, fiber, twisted pair copper, and intra-building cross connects

· Installs and tests advanced cross connects circuits (switched, multiplexed, etc.)

· Installs and test IBXLink cross connects (T1, DS3, OC3-48, Eth, GigE, 10Gig)

Documentation/Reporting

· Maintains detailed written records of all work activity

Projects

· Supports fulfillment of projects with direction from senior staff

Training

· Completes all assigned training in a timely manner

Customer Management

· Supports customer satisfaction through timely and precise order execution
Skills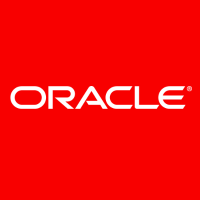 Description

SHIFT: Rotating

SCHEDULE: Full-time

Define, design, and implement network communications and solutions within a fast-paced, leading edge database/applications company.

Perform performance trend analysis and manage the server/network capacity. Propose client configuration and implement technical solutions to enhance and/or troubleshoot the system. Work with others to define, coordinate vendor purchase needs. Responsible for support documentation as well.

Job duties are varied and complex utilizing independent judgment. May have project lead role. 5 years Read more
of related experience in a medium to large network distributed and computing environment. BS in Computer Science or related field.

Qualifications

Data Center Technician – Rotating shift including night shift 24/7

Location: Singapore

An Oracle Datacenter Technician will perform key roles delivering core infrastructure & foundational technologies for Data center environment. As a skilled troubleshooter on a wide range of Data Center environment and systems you understand which issues to escalated to the appropriate resolver groups and help to take the evidence for Root Cause Analysis.

You understand all aspects of the equipment you support and you keep learning for optimizing the performance of the hardware. You know how to innovate and make decisions on his/her own, but also know how to take direction when it is given, paying attention to all details involved. Expected to improve current processes and introduce automation with aim towards simplification.

You are expected to work as a professional with limited management direction.

As daily routine you go through

Hardware installation & decommission of Server/Network/BMS/cables

Troubleshooting DC Network/Server/BMS Hardware

Monitoring of DC environment BMS, Serves, Network using monitoring tools

Report creation as per the requirement DC operations team

Documentation of activities and create/modify SOPs

Decommission life cycle of DC hardware

Inventory process, order replacement parts and return failed parts as required.

Structured cabling, labelling and troubleshooting of fiber/copper/telecom cables.

Rack power and rack power distribution units installation and troubleshooting

System power supplies and cabling

You should able to execute small projects on your own and work with your manager in planning and executing larger local projects. Copper and fiber cabling and networking

Responsibilities:

Show professionalism on your daily Data Center routine activities for a shift in a 24/7/365 working environment

Receive/ship data center equipment.

Install, Remove, Troubleshoot hardware in the Rack without disturbing other HW in the Rack with in SLA.

Maintain asset inventory and update internal application.

Be accessible via cell phone and willing to work on emergency other than shift timings.

Participate in training that aligns with corporate objectives to bridge skill gaps and learn new relevant technologies.

Be punctual in shift timing and provide proper handover after shift to the next team member.

Act with in SLA on the ticket assigned.

Requirements:

Excellent knowledge of server/storage/network hardware preferably Sun servers.

Excellent time management skill.

Detail-oriented with excellent organizational skills.

Be a good team player

Strong interest in learning new DC concepts

Dependable and trustworthy

Process oriented.

Must be able to lift 75 lbs.

Strong Verbal and Written communication skills

Must Have Skills:

2 year minimum Data Center hardware concepts ( Server/Storage/Network/Telecom/BMS )

2 year experience in Structured Cabling Copper/Fibre and testing of cables.

1 year experience in Cooling and Electrical systems concepts inside the DC.

Candidate should work inside the DC minimum 1 year in his career.

Ability to prioritize

Nice to Have Skills:

Linux administration

Networking knowledge.

Experience in Data Center Infrastructure project

Qualifications:

Associates degree or equivalent work experience required

Minimum 5 years of total experience in Data Center support or operations role

Oracle is an Equal Employment Opportunity Employer. All qualified applicants will receive consideration for employment without regard to race, color, religion, sex, national origin, sexual orientation, gender identity, disability and protected veterans status or any other characteristic protected by law.

]]>
Skills Data Center Facility Engineer

Job Summary:

Performs repairs, corrective maintenance, and complex installations. Acts as a mentor to others in resolving incidents.

Responsibilities

Facility/Infrastructure Maintenance

· Performs site inspections and monitors the building and IBX alarms

· Performs preventative maintenance on site infrastructure (e.g. maintenance of primary infrastructures), or manages vendors

· Undertakes repairs and corrective maintenance

· Assists Team Lead in coordinating critical infrastructure

Site Administration

· Completion of site logs and data gathering for permits, such Read more
as MOPs and scripts

Incident Management

· Responds to all on-site incidents and acts as required

· May instruct on-site staff during simple incidents

Work Orders

· Completes complex work requests and circuit installations

Collaboration

· Effectively collaborates with internal and external departments

· Provides input to his peers for complex / critical maintenance activities

· Works through issues in a confident, positive way; is able to influence without authority

Additional Projects

· Carries out more complex infrastructure projects
Skills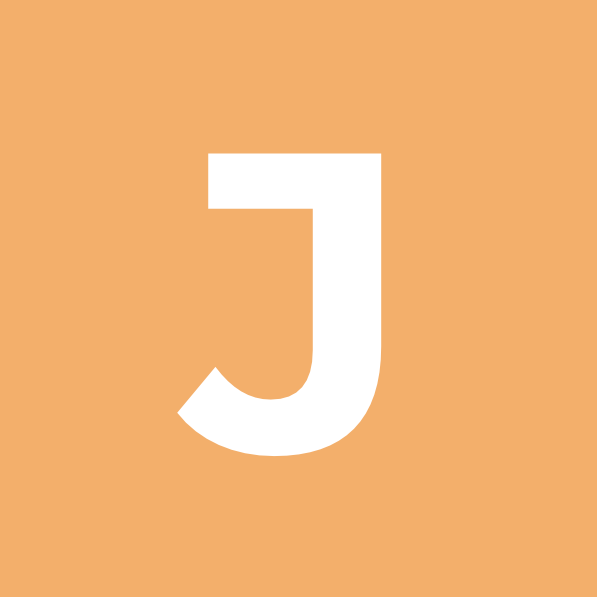 Job Title: System EngineerIndustry: Professional ServicesSalary: SGD 4500 - 5500Location: Central, SingaporeAbout Company:Our client is listed in US Market, with more than 5,000 employees around the world. the record revenue of 1.74billion USD(2017). They are a corporation that offers information on commercial credit as well as reports on businesses. They are recognizable for its Data Universal Numbering System (DUNS numbers); these generate business information reports for more than Read more
100 million companies around the globe.Job Description:- Window server (2008, 2012 & Exchange Server 2010 & 2016), workstations setup and maintenance.- Manage/ maintain Microsoft infrastructure server- e.g. Active Directory Servers, user account creations and group policy configurations. IIS, DNS (* include appliance based DNS), DHCP, File and Print servers.- Maintaining Exchange Server 2010 & 2016, mailbox creation and set various permission on mailboxes for users.- Manage cloud based anti-spam/anti-virus and mobile device management (MDM).- Setup and maintain VMWare ESXI servers.- Create and manage virtual machines (Windows Servers and workstations) and application servers and perform system security hardening based on the baseline provided.- Managed and maintain SSL certificates.- Setup Secure-FTP connection between offices, Agency and banks.- Maintain & troubleshoot IBM Websphere MQ Servers, data transfer between company and members.- Securing network resources with shared folder permissions, implementing file security system.- Manage Endpoint Manager for device control, data loss protection, inventory &encryption to secure company data on hard disk of users??? workstations.- Cleaning virus and checking disc errors.- Purchase, install, update and troubleshoot of various compatible PC, software packages, operating systems (Windows 8.1 & 10), drivers, patches and antivirus packages.- Helpdesk support for 100 users onsite or remotely.- Monitor all system alerts and assist to resolve system hardware and software issues.- Assist operation and customer service teams on issues reported.- Coordinating with vendors for project implementation.- Install / setup VPN access.- Collaborate with network team and install necessary hardware to systems.- Determine support to patch infrastructure/ application servers.- Supervise system, software, processor and prepare strategies for upgrade.- Administer and execute various management activities and manage all backup activities.- Perform research on system technology and provide resolution for complex issues and on-going improvement.- Support external auditor for audit requirements.- Troubleshooting network connection problem between offices??? networks and banks at data centre. - Manage firewalls (Fortineto), cisco switches and routers for the point to point lines between Singapore offices and Malaysia offices.- Update information on company???s websites.Job Requirements:- Diploma or Degree in IT related discipline.- Good knowledge in Windows infrastructure and Mail Exchange Servers.- 3 to 4 years of experience in system administration role.- 2 to 3 years of experience in service desk role.- Basic knowledge in network.- MCSA certifications will be an added advantage.- Experience in Linux and SQL-Plus will be an added advantage.Compensation:- Valuable Bonus- Alternate Friday off at 5.30pm (Normal day is from 9.00am - 6.00pm)Interested applicants are invited to submit their resume via clicking the apply button.JointHire Singapore Pte Ltd.(EA License No.: 17C8920)Terrence Lai (Registration No.: R1219836 )
Skills Job Description:
Analyse problems, perform troubleshooting, and track problems through resolution.
>Responsible for monitoring activities, such as network and bandwidth usage
>When necessary, escalate problems to the appropriate stakeholders / principals
>Ensure generation and management of support tickets according to SLA requirements
>Schedule and run periodic maintenance for network infrastructure at the data centre
>Plan and manage change request and / or maintenance activities for network operations including firmware patches.
>Ensuring zero service level breaches Read more
and achieve 100% compliance with policy and procedure.
>Perform Change Request, Service Request as assigned by team lead according to the SLA.
>Managing of Cisco Routers and Switches and perform firmware patching on network equipment.

"Requirement and Qualification
 Minimum 3 to 5 years IT experience
> Minimum 3 years of experience working as a network engineer within the operations environment.
> Past working experience in Cloud environment is an advantage
> Good grasp of technical skills (network)
> Must possess CCNA / CCNP certification
> Good understanding and appreciation of network and system design
> Keen sense of urgency for service performance issues
> Able to handle demanding service response and recovery turnaround
> Able to manage daily support tasks to meet stringent SLA requirements
> Excellent scheduling and multitasking skills
> Meticulous and process-oriented
> Good, hard-working attitude with ability to work well under pressure
> Good communication skills English (written, spoken)
> Good Teamwork
> Good analytical skills with ability to work with others to resolve problems.
> Good organization skills, with ability to properly document and track information.
> Degree/Diploma in Computer Science, Computer Engineering or equivalent, although consideration will be given to experience and certifications in lieu of degree.
> ITIL certification will be an added advantage.
Skills

IQ Dynamics Pte Ltd is a Singapore based ISO 27001 certified Software and Services company with 22 years of strong track record in providing Enterprise Solutions to Clients in the various industries. We provide Human Capital Management & Student Management Systems utilizing latest Web and Mobile Technologies and deliver them through Cloud computing.

Our Infrastructure Delivery Team will manage the backbone of this Service delivery of our HRIQ applications Read more
to Enterprise Companies in Singapore and beyond. We use Microsoft Azure Platform as our Infrastructure Cloud and have various processes such Monitoring Tools, Disaster Recovery, BCP to help our Infrastructure team manage the operations effectively. Our mission is to make our service delivery highly reliable and effective to customers.

This is an exciting position and you will be working with our Infrastructure Team and Application Consulting teams to identify and apply state of art technologies and business ideas into the Infra operations apart from supporting the day to day operations of the systems in the cloud. You will work with other stakeholders in the team to drive implementation and operation of agreed technologies in action.
Responsibilities:

Manage and monitor all installed systems and infrastructure
Install, configure, test and maintain Azure Virtual Machines, Application Software and System Management tools
Proactively ensure the highest levels of systems and infrastructure availability
Monitor and test application performance for potential bottlenecks, identify possible solutions, and work with consultants/developers to implement those fixes
Maintain security, backup, and redundancy strategies
Write and maintain custom scripts to increase system efficiency and lower the human intervention time on any tasks
Participate in the design of information and operational support systems
Provide 2nd and 3rd level support
Liaise with vendors and other IT personnel for problem resolution
Support the Management in Capacity Planning and Monitoring and make recommendations


Requirements:

BS/MS degree in Computer Science, Engineering or a related subject
Proven working experience in installing, configuring and troubleshooting Microsoft Windows and Microsoft SQL Server based environments.
Solid experience in the administration and performance tuning of application stacks in Windows Operating System, Infrastructure and Database Server Environments
Solid Cloud experience, preferably in Microsoft Azure
Experience with virtualization and containerization (e.g., VMware, Virtual Box)
Experience with monitoring systems
Experience with automation software (e.g., MasterSAM)
Experience in Network Firewall and knowledge in Web Application Firewall
Good scripting skills (e.g., shell scripts)
Solid networking knowledge (OSI network layers, TCP/IP)
Most importantly, ability and passion to learn new technologies when the opportunity arises.


Interested candidates meeting the above requirements are invited to apply online. Alternatively, please send in your detailed resumes in MS-format format (preferably with a recent photograph attached), stating your present and expected salary, via email to: [Click Here to Email Your Resume]
Skills