Sign in or register for a JobTech account.
Jobs that require

data science

skill

Job Description

IQVIA™ is the leading human data science company focused on helping healthcare clients find unparalleled insights and better solutions for patients. Formed through the merger of IMS Health and Quintiles, IQVIA offers a broad range of solutions that harness the power of healthcare data, domain expertise, transformative technology, and advanced analytics to drive healthcare forward.

JOB OVERVIEW

Provides high quality, on-time input to client projects in the life sciences Read more
field. Assignments typically require analysis and problem solving within an established framework.

Responsibilities

Essential Functions

•Under direct supervision, assists with the review and analysis of client requirements or problems and assists in the development of client solutions.

•Assists in the development of detailed documentation and specifications.

•Under close supervision, performs quantitative or qualitative analyzes to assist in the identification of client issues and the development of client specific solutions.

•Assists in the design and structure of presentations that are appropriate to the characteristics or needs of the audience.

•Proactively develops a basic knowledge of consulting methodologies and the life sciences market through the delivery of consulting engagements and participation in formal and informal learning opportunities.

•Engagement based responsibilities are assigned and closely managed by Consultants, Senior Consultants, Engagement Managers or Principals.

Education

Bachelor's Degree

Additional Work Experience

1-3 years of related experience

Skills and Abilities

Works willingly and effectively with others in and across the organization to accomplish team goals.

Knowledge and understanding of the fundamental processes of business, their interaction, and the impact of external/internal influences on decision making, growth and decline.

Knowledge of consulting methods, tools and techniques, related to one's functional area.

Knowledge of current events and developments within an industry and major competitors.

Knowledge and understanding of the marketplace. Knowledge of professional/trade associations, key people and companies.

Effective time management skills.

Join Us

Making a positive impact on human health takes insight, curiosity, and intellectual courage. It takes brave minds, pushing the boundaries to transform healthcare. Regardless of your role, you will have the opportunity to play an important part in helping our clients drive healthcare forward and ultimately improve outcomes for patients.

Forge a career with greater purpose, make an impact, and never stop learning.

Job ID:

R1096584
Skills Requisition ID:

222250

Work Area:

Sales

Expected Travel:

0 - 10%

Career Status:

Professional

Employment Type:

Regular Full Time

COMPANY DESCRIPTION

SAP started in 1972 as a team of five colleagues with a desire to do something new. Together, they changed enterprise software and reinvented how business was done. Today, as a market leader in enterprise application software, we remain true to our roots. That's why we engineer solutions to fuel innovation, foster equality and spread opportunity for our Read more
employees and customers across borders and cultures.

SAP values the entrepreneurial spirit, fostering creativity and building lasting relationships with our employees. We know that a diverse and inclusive workforce keeps us competitive and provides opportunities for all. We believe that together we can transform industries, grow economics, lift up societies and sustain our environment. Because it's the best-run businesses that make the world run better and improve people's lives.

PURPOSE AND OBJECTIVES

We are looking for highly motivated and customer-focused individual to build Advanced Analytics and Data Science capabilities within Digital Transformation Office.

In the context of Digital Transformation, customers are looking at unlocking value from extensive amounts of data generated by business applications, things & social interactions. SAP has the unique ability to partner with customers in this journey with the capabilities of the Data Management Platform powered by SAP HANA. The role of Advanced Analytics Expert and Data Scientist to co-innovate with customers in Asia Pacific & Japan in generating insights through their data using SAP Platform & Technologies solutions, architecting target sstateand creating a roadmap.

EXPECTATIONS AND TASKS

This is a customer facing role & you will support the Market Units in APJ in driving the sales process by architecting big data solutions, creating insights based on massive amounts of customer data using Advanced Analytics tools like SAP HANA, SAP Cloud Platform & SAP Leonardo Big Data & Machine Learning and create a long term roadmap for the customer

Understand the requirements by working with customers or Solution Advisors in the Market Units

Work collaboratively to architect and implement data-science solutions, mapping the data processing flow from raw data or data stores, to identifying optimal data analytics approaches, to data visualization and working with users to optimize the user experience

Support and coach developers who are involved in the project and create solutions

Presentation of solutions, architecture and roadmap to customers and help the account team to progress the deal

Thought leadership on technology and ideation and creation of futuristic applications & reference architectures

EDUCATION AND QUALIFICATIONS / SKILLS AND COMPETENCIES

Bachelor or Masters degree in Computer Science

Hands on experience in developing innovative applications using modern technology platforms and cloud infrastructures such as AWS, Azure, or SAP Cloud Platform

Programming expertise in Java, Java Script, Python, R, HTML5 & web development frameworks like Spring & Play

Data modeling in both SQL & NoSQL Databases

Programming experience in HANA XS using the various capabilities like graph engine, text search, predictive etc

Experience in Hadoop tool sets (HIVE, Spark, Kafka, MapReduce etc)

Exposure to machine learning (Tensorflow, Scikit–learn, MLlib etc)

Degree in Statistics, applied mathematics or operations research background is preferable

Very high proficiency in customer communications, presentations and demonstration is required.

Ability and willingness to undertake customer related travel on short notice.

Fluency in English is a MUST, any other language an asset.

WORK EXPERIENCE

10+ years of hands-on Full stack Applications / Solutions architecture, design and development

WHAT YOU GET FROM US

Success is what you make it. At SAP, we help you make it your own. A career at SAP can open many doors for you. If you're searching for a company that's dedicated to your ideas and individual growth, recognizes you for your unique contributions, fills you with a strong sense of purpose, and provides a fun, flexible and inclusive work environment – apply now

.

SAP'S DIVERSITY COMMITMENT

To harness the power of innovation, SAP invests in the development of its diverse employees. We aspire to leverage the qualities and appreciate the unique competencies that each person brings to the company.

SAP is committed to the principles of Equal Employment Opportunity and to providing reasonable accommodations to applicants with physical and/or mental disabilities. If you are in need of accommodation or special assistance to navigate our website or to complete your application, please send an e-mail with your request to Recruiting Operations Team (Americas: Careers.NorthAmerica@sap.com or Careers.LatinAmerica@sap.com, APJ: Careers.APJ@sap.com, EMEA: Careers@sap.com).

Successful candidates might be required to undergo a background verification with an external vendor.

Additional Locations

:
Skills Position Overview

Learn how to keep a product or service always ready to be deployed using CI/CD. Automate and optimize the CI/CD pipeline. Develop a scalable, feature rich library to avoid rewriting Jenkins code, increase re-usability via a rules-based CI pipeline which is quick to adopt. Enhance the release management process using automation.

Minimum Qualifications

Undergraduate in Computer Science, Engineering, Data Science, ISTD

Preferred Qualifications

Good programming skills (preferably C or Python)

Self-motivated and Read more
eager to learn new technologies

Learning Benefits

Get exposure to technology stack such as Jenkins, Groovy, Python

Gain knowledge on Continuous Integration and Deployment and how these can improve the software quality.

Real world experience with a skilled software development team.

Opportunity to learn and use Agile practices.

About Autodesk

With Autodesk software, you have the power to Make Anything. The future of making is here, bringing with it radical changes in the way things are designed, made, and used. It's disrupting every industry: architecture, engineering, construction, manufacturing, and media and entertainment. With the right knowledge and tools, this disruption is your opportunity.

Our software is used by everyone - from design professionals, engineers, and architects to digital artists, students, and hobbyists. We constantly explore new ways to integrate all dimensions of diversity across our employees, customers, partners, and communities. Our ultimate goal is to expand opportunities for anyone to imagine, design, and make a better world.
Skills

HP

is the worlds leading personal systems and printing company, we create technology that makes life better for everyone, everywhere. Our innovation springs from a team of individuals, each collaborating and contributing their own perspectives, knowledge, and experience to advance the way the world works and lives.

We are looking for visionaries, like you, who are ready to make a purposeful impact on the way the world works.

At HP, the Read more
future is yours to create!

If you are our Solutions Quality Manager in Singapore, you will have a chance to:

Be the voice of customers to influence printing solutions (Mobile/PC printing, HP Smart, Apps printing) that delights the customers

Understand new & emerging printing landscape/trends, and partner with R&D to develop Solution Roadmap

Collaborate with printer segment leads to understand insights/needs of the different customers segment

Develop Insights of top customers pain points & field issues to drive improvement in Customer Experience & Warranty metrics

Manage field escalation to resolution

Champion current product learning to development team

Uphold solution quality and drive improvement for new products

Are you a high-performer? We are looking for an individual with:

Bachelor or masters degree in data science/Analytics, Engineering, Science or equivalent.

Preferred Data Science trained (knowledge of Python. R & JMP), PMP/PMI certification

3-6 years working experience

Good knowledge of printing solutions & IT ecosystem

Ability to Influence business decision & partners

Has a good Communication skills

Experience in cross-functional leadership

Critical Thinking skill and conflict management skill

Exposure to Executive (VP, Directors) level presentation

HP is a Human Capital Partner we commit to human capital development and adopting progressive workplace practices in Singapore.

#Li-POST
Skills
Company Overview:

Flowserve is the recognized world leader in supplying pumps, valves, seals, automation, and services to the power, oil, gas, chemical, and other industries. With more than 18,000 employees in more than 55 countries, we combine our global reach with a local presence.

Position Description:

In this position, the Data Scientist will be responsible for researching and developing advanced data analytics, feature engineering, and machine learning methods to address complex Read more
engineering challenges associated with Flowserves flow control products. They will be responsible for designing and implementing solutions for complex, large-scale data sets used for modeling, data mining, and research purposes. A strong background in computer science, data management, and current machine learning technologies is necessary. This individual is also responsible for business case development, collaboration with internal and vendor teams, lifecycle management of analytics projects, and interfacing with senior leadership to provide insights on commercializing analytics solutions. The role will require working on multiple projects simultaneously.

Superior communication and interpersonal skills, the ability to work cross-functionally with other areas of the organization, strong analytical skills, a professional demeanor and the ability to participate in and lead teams are the keys to this position. Strong organizational skills are required to effectively manage multiple projects and tasks simultaneously. The candidate must be able to work in a highly visible, dynamic and fast paced environment. They must also have a curiosity, desire, and enjoyment of data analysis for the purpose of developing new predictive analytics models.

Position Requirements:

· In collaboration with domain subject matter experts, interpret and develop solutions to business problems using advanced data feature engineering and machine learning techniques.

· Develop new analytical methods and tools as required.

· Contribute to data management architectures, modelling standards, reporting, and data analysis methodologies.

· Work with IT and software engineers to develop, integrate, and deploy predictive analytics models for the purposes of growing the front end of the business.

· Develop methods to automatically visualize information from large data sets.

· Conduct research and make recommendations on data management products, services, protocols, and standards in support of procurement and development efforts.

· Work with application developers to extract data relevant for analysis.

· Collaborate with unit managers, end users, development staff, and other stakeholders to integrate data analytics applications with existing systems.

· Provide and apply quality assurance best practices for data analysis services.

· Adhere to change control and testing processes for modifications to analytical models.

· Assist in the creation of data definitions for new database file/table development and/or changes to existing ones as needed for analysis.

· Respond to and resolve data management performance issues. Monitor data management system performance and implement efficiency improvements.

· Manage and/or provide guidance to junior members of the team.

· Support the business with clear and insightful analysis applying advanced modeling techniques leveraging the data at hand.

Preferences:

· Master's degree in Statistics, Data Science, Computer Science, Electrical Engineering, Information Technology or related discipline.

· Minimum 5 years of professional experience in a data science or analytical role.

· Experience in Machine Learning model development to solve real world business problems.

· Proficiency in coding packages such as Python, R, or MatLab is required.

· Familiarity with Cloud Computing platforms such as Azure, AWS, or Google Cloud.

· Knowledge of database integration with SQL, Spark, Hadoop, OSI-PI, etc.

· Knowledge of industrial sensors, signal processing, and data acquisition systems is a plus.

· Excellent interpersonal, written/verbal communication, and leadership skills with the ability to quickly build credibility, influence and make recommendations to all levels.

· Strong analytical and problem-solving skills with attention to detail.

· Organizational skills - ability to multi-task, prioritize, and execute on assigned deliverables.

· Facilitation skills - emphasis on coordinating customer relationships with internal functions/groups; ability to solve issues by coordination across cross-functional areas.

· Strong cross-functional team player.

· Ability to change direction quickly based on analytic needs.

· Ability to communicate complex findings and ideas in a plain language.

· Enjoy discovering and solving problems.

· Strong organizational skills - ability to effectively manage multiple projects and tasks simultaneously.

· Ability to travel on occasion.

Percentage of Approximate Travel Required:

15%

Primary Posting Location:

Singapore, Singapore

Job Posting/Business Card Title:

Data Scientist

Job Posting Category:

Engineering/R&D

Employment Type:

Full time

Country:

Singapore

Auto req ID:

45762BR

Flowserve is an equal opportunity employer and makes employment decisions without regard to race, gender, disability or protected veteran status. Click here to learn more. Flowserve will also not discriminate against an applicant or employee for inquiring about, discussing or disclosing their pay or, in certain circumstances, the pay of their co-workers Click here to learn more.

If you are a qualified individual with a disability or a disabled veteran, you have the right to request a reasonable accommodation if you are unable or limited in your ability to use or access www.flowserve.jobs as result of your disability. You can request a reasonable accommodation by sending an e-mail to employment@flowserve.com. In order to quickly respond to your request, please use the words "Accommodation Request" as your subject line of your email. For more information, read the Accessibility Process.
Skills </strong>

Singtel

</p>

About NCS

NCS is a leading information and communications technology (ICT) and communications engineering services provider across the Asia-Pacific region. We are headquartered in Singapore and a wholly owned subsidiary of the Singtel Group. We have in-depth domain knowledge and unique capabilities that create business value for customers. We offer a broad range of services, including consulting, systems development and integration, business process outsourcing, infrastructure management and solutions, and Read more
technology solutions.

NCS is looking for a data analyst to generate and operationalize insights from numerous data sources in support of key stakeholders. The data analyst will work closely with the business users, project managers, technical teams like database engineers and data scientists to develop impactful dashboards that provide actionable insights. The role requires the ability to translate business requirements into reports, dashboards, and models that enable stakeholders to drive business objectives.

What is the opportunity?

What will you do?

Build dashboards and automate reports for core business metrics and performance trends.

Generate ad-hoc analyses for key stakeholders.

Dive into company data to identify sources and features that will drive business objectives.

Work with data engineering team to rationalize the data warehouse throughout the data lifecycle from source to analysis to modelling.

Work closely with project manager and technical leads to provide regular status reporting and support them to refine issues/problem statements and propose/evaluate relevant analytics solutions

Bring your experience and ideas to effective and innovative engineering, design and strategy

Work in interdisciplinary teams that combine technical, business and data science competencies that deliver work in waterfall or agile software development lifecycle methodologies

The range of accountability, responsibility and autonomy will depend on your experience and seniority, including:

Contributing to our internal networks and special interest groups

Mentring to upskill peers and juniors

What do you need to succeed?

Possess good communications skills to understand our customers' core business objectives and build end-to-end data centric solutions to address them

Good critical thinking and problem-solving abilities

Must-have:

Prior experience building compelling and usable data visualizations and analytics with commercial and/or open source BI tools

SQL proficiency necessary to build and maintain complex queries and data pipelines

Python/R (or similar scripting language) coding capability to operationalize data analytics workflows & processes

0-2 years of experience in data analysis and visualization

Undergraduate or graduate degree in Computer science or equivalent

Nice to have:

Experience with Amazon Web Services, Cloudera (or other cloud services)

Data pipeline and/or database development experience

Knowledge of statistical modelling, predictive analytics or machine learning

Apply now »
Skills The Data team at Shopee consists of the Business Intelligence and Data Science teams. The Business Intelligence team plays a critical role in building Shopee's data platforms and conducting business-related analysis to solve business-related issues. The Data Science team prides itself in using scientific methods and hacking skills to power key business processes and elevate the business model based on a deep understanding of Shopee's business strategy. This Read more
includes machine learning, computer vision, natural language processing, and rules-based models.

Job Description:

Data Crunching and data massage

Implementation/tuning of machine learning algorithms

Data science/machine learning experiments

Help to build innovative data products using cutting-edge tools and technologies

Requirements:

Studying in a reputable education institution, penultimate or final year students preferred

SQL, Excel, Python or R or Java coding experience

Basic knowledge of data structures and algorithms

Interested in data science, data mining, machine learning and statistics

Motivated and fast learner

Time Period:

Please state your availability clearly in the comments section (Start date, End date, part-time or full-time)

Full-time interns preferred (3-6 months)

Students who can commit part-time, minimally 3 working days a week, are also welcome to apply
Skills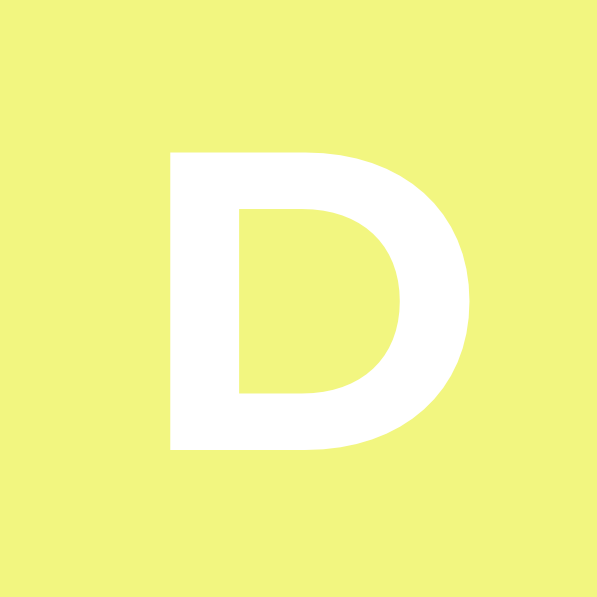 Dathena is a Swiss and Singaporean company developing data governance software based on artificial intelligence algorithms. Dathena is the most complete and accurate data governance and classification platform and is the only solution to easily classify and manage data with this level of accuracy while helping companies to comply with regulations. Using cutting edge machine learning technology, Dathena sift through all unstructured data allowing to regain full control Read more
on company's information.

We are looking for a Full Stack Engineer for a permanent position or an internship to work with us and our partners to improve our leading technology in managing the confidentiality of information of our Fortune 500 clients.

Job Purpose

Full Stack Engineer, keen to develop web/cloud-oriented and big data technologies, and integrate new libraries / framework into our codebase.

Bring the knowledge and curiosity in Dathena to develop big data applications.

Live your passion for software development in exciting Data Science and Cybersecurity projects and be inspired by your colleagues' enthusiasm.

Responsibilities

You will implement sophisticated product development projects for the enterprise and cloud environments using modern, agile project methods within the Dathena Development & Engineering team.

You will efficiently and competently solve tricky software challenges, because continuous further development and active knowledge exchange mean that you will be working with the latest methods and tools and always be on trend.

As a Full Stack Engineer, you will cooperate with interdisciplinary teams in projects and experience how technology and team spirit unite to create innovative solutions and work closely with our team of data scientists, researchers and developers to implement the state of the art.

Skills and Qualifications

Python 3+ years

JavaScript

Django, Flask or any other MVC framework and its best practices

React or any other JS framework and its best practices

Experience integrating applications across the stack

Experience with Docker

Experience with handling SQL DBs

Experience with deploying live applications is a plus

Experience with message queues (RabbitMQ / ZeroMQ) and its applications (e.g. Celery with Django) is a plus

Working conditions
Skills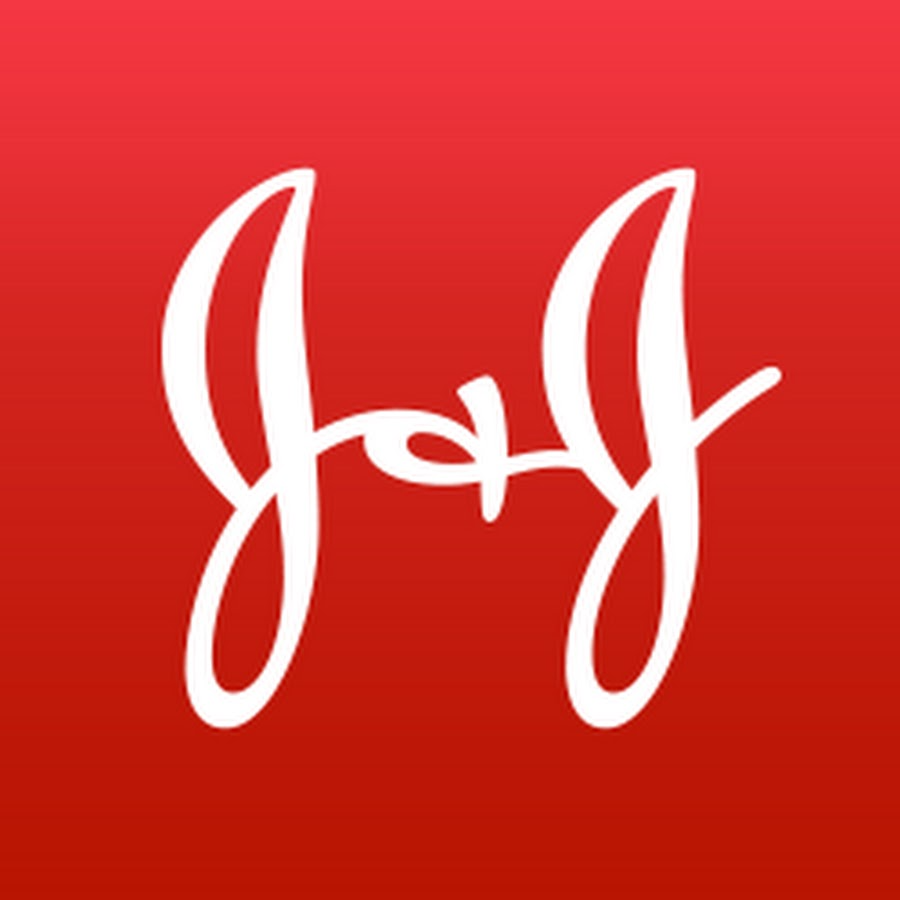 *PLEASE NOTE THAT THIS ROLE CAN ALSO BE BASED ALTERNATIVELY IN JAPAN / CHINA / AUSTRALIA / KOREA**

Reporting to the Director of Regional Business Intelligence in the Commercial Excellence organisation, APAC, you will make a key impact in Janssen APAC to drive market leading, insight led competitiveness and customer engagement through Insights Generation, enabling and improving evidence-based decision making.You will work closely with the regional team counterparts and Read more
OpCos to identify opportunities and business needs for analytics to enhance customer engagement and drive efficiencies. You will work closely with the other team members to support forecasting, data management project rollouts and data science initiatives.

The core responsibilities of this role include:

•Drive implementation with countries of next generation regional data lake, forecasting, visualization and analytics platforms

•Solicit and guide the exchange of best practices in generating insights, advanced analytics and feedback / impact metrics across AP and with other regions

•Design and provide governance over AP-wide ontologies for market research, syndicated data, and internal insights

•Facilitate and oversee high-impact strategic projects, both regional and in-market

•Improve communication of findings / insights, serve as key liaison between BI and regional IVTs

•Enhance AP-wide competitiveness and empower situational awareness

•Evolve business thinking and anticipate future business needs

•Leverage tools & technologies to explore existing and new data assets to uncover hidden insights to aid unmet needs.

•Maintain key relationships essential to achieving business goals.

Qualifications

To be successful in this role, your background will demonstrate:

•Minimum Bachelors Degree required in relevant field;

•Masters Degree in a relevant field or MBA preferred;

•6-8+ years of proven success in pharmaceutical / biotech commercial, market research, management or strategy consulting

•Experience in Janssen Commercial organisation desired;

•Experience in related therapeutic area desired;

•Understanding of key stakeholders in the region is advantageous;

•Highly developed strategic thinking, commercial skills and experience

•Strong analytical skills and enthusiasm to develop and communicate a cohesive story through qualitative and quantitative data analysis (proficiency in any of the following tools R, Python, SPSS, SAS, Tableau, Anaplan, SQL / MS Access preferred)

•Track record of working in cross functional teams and collaboration with multiple stakeholders

•Superior communication and interpersonal skills, and the ability to influence without authority, expert stakeholder management

•Experience and demonstrated capability with analytical tools such as Tableau

•Ability to travel up to 25% of the time, including overnight and weekend to support business needs as required.

Primary Location

Singapore-Singapore-Singapore-

Other Locations

Asia Pacific-South Korea, Asia Pacific-China, Asia Pacific-Japan, Asia Pacific-Australia

Organization

Johnson & Johnson Pte. Ltd. (8435)

Job Function

Market Research

Requisition ID

1905779413W
Skills

Job Description

IQVIA™ is the leading human data science company focused on helping healthcare clients find unparalleled insights and better solutions for patients. Formed through the merger of IMS Health and Quintiles, IQVIA offers a broad range of solutions that harness the power of healthcare data, domain expertise, transformative technology, and advanced analytics to drive healthcare forward.

Delivers high quality, on-time deliverables to client projects in the life sciences field. Read more
May have broad knowledge of several industries and/or broad experience within a specialty area (i.e., life sciences, management, data, technology, analytics, performance management, etc.). Redesign business processes and new business processes. Performs quantitative or qualitative analysis to identify client issues.

Reviews and analyzes client requirements and develops insightful, value add proposals; communicates with clients; develops and may present complete client-specific solutions and recommendations. Creates client reports. Connects business problems to proper solutions and offerings. Primarily project focused and solution driven. Develops and/or elevates new business opportunities through the identification of follow-on work and new leads. Provides follow-up with client after project deliverables are complete to ensure client satisfaction.

May possess elements of strategic consulting however not primary focus. Implements intiatives into business operations. Coaches/mentors teams; business development and contributes to driving thought leadership.

MINIMUM REQUIRED EDUCATION AND EXPERIENCE

Masters Degree preferred

Experience

3 to 5 years of post-undergraduate work experience.

Knowledge

Depending on the consulting practice being supported, may begin to specialize in skills and experience for an industry or function .

Join Us

Making a positive impact on human health takes insight, curiosity, and intellectual courage. It takes brave minds, pushing the boundaries to transform healthcare. Regardless of your role, you will have the opportunity to play an important part in helping our clients drive healthcare forward and ultimately improve outcomes for patients.

Forge a career with greater purpose, make an impact, and never stop learning.

Job ID:

R1089153
Skills