Sign in or register for a JobTech account.
Jobs that require

devops

skill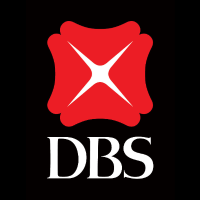 Business Function Group Technology and Operations (T&O) enables and empowers the bank with an efficient, nimble and resilient infrastructure through a strategic focus on productivity, quality & control, technology, people capability and innovation. In Group T&O, we manage the majority of the Bank's operational processes and inspire to delight our business partners through our multiple banking delivery channels. Responsibilities End to end management of Dev-Ops platform from installing Read more
Skills
To align with the Digital Government Blueprint's vision of "Digital to the Core, and Serves with Heart", LTA is embarking on a digital transformation journey by harnessing new technologies to drive broader efforts to build a Vehicle Services digital platform for the motor trade industry and ecosystem. We envision to build stakeholder-centric services that cater to citizens' and businesses' needs, providing easy, seamless and secure channels for transacting Read more
with LTA. To lead in the planning, designing, integration and implementation of customer-centric Digital Services for the citizens. The Business Solutioning & Integration team within LTA drives complex digital transformation, integration of enterprise-wide IT systems, UI/UX design, design thinking, high-fidelity prototyping, automated testing by leveraging on-premises, commercial public cloud as well as government commercial cloud infrastructure. You will be collaborating with wide-spectrum of business stakeholders, technical leadership team, driving consensus on the technical approach, and leading internal cross-functional development teams by adopting Agile DevSecOps approach from conceptualization, design through delivery to meet business operation goals. You are also responsible to undertake technology research, technology Proof-of-Concept (POC) projects, technology trials, source and assess potential solutions and products. You will need to be a capable project manager with strong technical capability, business acumen as well as an excellent communicator.
Requirements: • Tertiary qualification in Computer Science, or Engineering or relevant qualification experience with min. 3 years of experience in DevSecOps development• Experience in deploying and managing for both infrastructure and application components• Experience in medium-scale IT system delivery and implementation as well as familiar with open source technologies, Jenkins, JIRA, Bit Bucket, Docker, Nexus, etc.• Strong Scripting experience (Shell, Bash, Python)• Experience with Design Thinking, UI/UX, Agile methodologies e.g. Scrum, Kanban• Ability to work as a team and bridge communication in a multi-disciplinary and multi-vendor environment• Experience in application management, service level management and application security• Exceptional stakeholder management, good executive presentation skills and effective written communications• Good organisational skill, ability to initiate program and manage complex system integration • Sound business judgment and broad technical breadth and depth including familiarity with DevOps development technology, CI/CD environment, cloud technology, mobile platform, Restful API, web services and end-to-end application infrastructure • Candidate shall possess CITPM or equivalent
Skills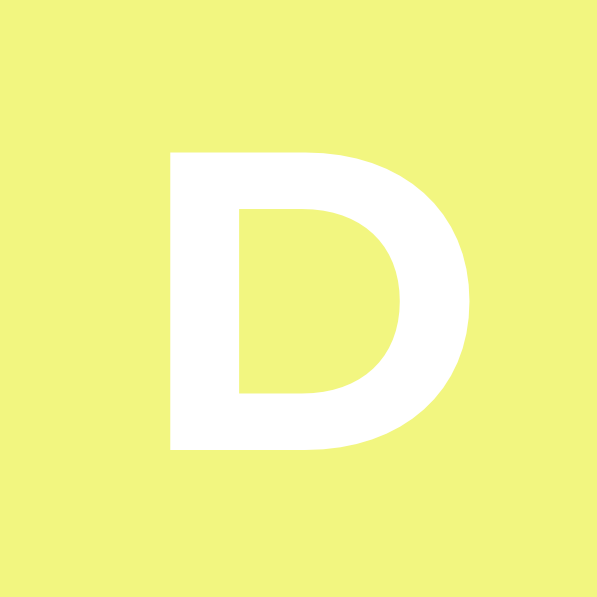 Help us shape fintech innovations and ensure operational excellence
Group Technology & Operations (T&O) enables and empowers our bank with an efficient, nimble and scalable infrastructure through a strategic focus on productivity, quality & control, operating models, technology and people. T&O also manages the majority of the bank's operational processes and inspires to delight our business partners through multiple banking delivery channels.

Ride the fintech and digital banking wave with Read more
the Skill Enhancement Education & Development Programme
Take part in Skill Enhancement Education & Development (SEED) Programme at Asia's best digital bank. The SEED programme is designed to groom budding technologists, like you, with the right skills to kick-start your career. Over a 24-month period, you will embark on a holistic programme that explores the fundamentals of the financial industry and develops your professional and functional skills, essential to helping you become a technical specialist.

You will be trained on the job to learn relevant skills and know-how, and take on key roles in core teams that power our digital transformation journey. You will also be mentored by experienced industry professionals and network with like-minded technologists.

Catapult your career and live your potential with DBS SEED!

In 2020, the programme starts in July/August.

We want aspiring tech-innovators like you who:
Have a strong passion for technology and have less than 2 years of work experience, or are new graduates with less than 2 years of work experience
Studied one of these disciplines: Science, Technology, Engineering, Mathematics or Info-Communications
Self-motivated team players who enjoy working in a fast-paced environment
Adaptable, creative, decisive and resilient, and demonstrate good interpersonal and communication skills

What roles do we offer?
Trainee Development Engineer: You will be part of a team that is responsible for the end to end development of a key banking system.
Trainee DevOps Engineer: You will be part of a team that is responsible for the running of a key banking system.
Trainee Information Security Engineer: You will be part of the team running the Security Operations Center, who is responsible for ensuring that the data and systems of the bank are secure at all times.
What we offer
You can expect a competitive salary, a benefits package and the professional advantages of a dynamic environment that supports your development and recognises your achievements. Find out more here.

Ready to apply? Take the next step.
It will take about 10-12 minutes to complete the application form; you can save your application at any time and return to complete it at your convenience.
You will need to register/ log in to apply for the role. Application period closes in February 2020.
Complete HackerTrail Online Assessment : September 2019 to January 2020. Shortlisted candidates at various stages will go through -
Stage 1 - Complete HackerTrail Online Assessment here: September 2019 to January 2020.
Stage 2 - Complete 2 online cognitive assessments (by The Predictive Index®): September 2019 to January 2020.
Stage 3 – Video Interview: September 2019 to January 2020.
Stage 4 – Attend an assessment centre: October 2019 or January 2020.
Stage 5 – Successful candidate will receive an offer to join the 2020 Skill Enhancement Education & Development (SEED) Programme: November 2019 or January 2020 to February 2020.

Please note that stage 1 - Online Assesment has to be taken on a Laptop / Desktop using a Chrome or Safari browser. In addition, the assessment will require you to use Java or Python.

Have you completed your HackerTrail Online Assessment yet? If not, click here.
Skills Join one of Southeast Asia largest mobile taxi booking app company to build elegant products that are used by millions of users!
Our client is a social start-up that aims to significantly improve the lives of both taxi drivers and passengers across Southeast Asia through its innovative mobile taxi booking app. To date, our client has raised the largest investment ever made in a Southeast Asian internet company on Read more
public record.
As a leader in an exciting and fast-paced industry that is evolving daily, we are seeking talented engineers to join their team. You will specialize in building elegant products on world-class technologies that bring unique On-Demand Transport experience to millions of people, anytime and anywhere.

Design, write and deliver software primarily in Go and Node.js to improve the availability, scalability, latency, and efficiency of GrabTaxi services
Work in team to create new design/architectures geared towards scale and performance
Participate in code and design reviews to maintain our high development standards
Engage in service capacity and demand planning, software performance analysis, tuning and optimization
Work with product and experience teams to define and prototype feature specifications
Work with DevOps team to build and scale back-end services
Work with support and DevOps team in root cause analysis investigations
Mentor other engineers, define our technical culture, and help build a fast-growing team
Candidates with extensive development experience and people management experience will be considered for Team Lead / Manager role

Please go to http://jobs.mitchellake.com/singapore/it-and-telecomms/backend-senior-engineer-team-lead-manager-5xifm for more information and apply for the role.
Skills Company Description
We are an independent technology and management consulting firm dedicated to driving business transformation & innovation for clients on an international level. Our expert solutions focus on Strategy & Change, Information System & Digital, Telecoms, Life Sciences and Engineering. We constantly meet and exceed our 850+ worldwide clients' expectations – this is made possible by an international team of more than 6,000 people, working together from 80 Read more
offices in 55 countries. We're focused on building and nurturing a top talent community where all our team members can achieve their full potential.
Your Role
Team setup

Primary hands-on technical support for the Asia Pacific Regulatory Surveillance platform using extensive knowledge of data driven skills.
Working closely with a developer for releases and project related matters
No other team member, but other team members reporting to same team leader could offer minimal back up when on leave. Knowledge sharing needed.
Work with autonomy and independence but within the framework of a global support structure.

Follow the sun peers and Users:

Liaise with business stakeholders for new business requirements and system issues, development teams, vendors and IT infrastructure teams to manage technical projects, resolve incidents, solve problems and fulfil requests.
Work with counterparts in other locations to provide a follow the sun support model while taking responsibility for global monitoring systems and the management of incidents and resulting problems.

Incident and Problem Management

Manage/Own P1/P2 incidents and problems end to end;
Communicates with internal users and management over incidents and post-mortems;
Diagnoses issues: establishes their root case.;
Initiates task force over critical incidents;
Liaises with upstream and downstream systems support teams as appropriate;
Plan, schedule, implement and document change activities as well as troubleshooting incidents and resolving problems.

Application Monitoring and functional follow up

Responsible for global uptime target of 99.9%.
Support users, troubleshoot and diagnose functional and technical issues in the production environment
Investigate and analyze data on the surveillance platform as key input to enhance existing data strategy.

Technical accountability

Responsible for all servers needed to run the application. Setting them up, maintaining them, refreshing them, work with infra team for all security patches etc.
Responsible for all the batches running overnight and intraday for the platform
Responsible for ensuring local monitoring, capacity / performance management and automation of local systems as a part of a global framework.

Knowledge Management and Documentation

Documents support procedures on wiki;
Owns team knowledge base on wiki
Provides support to end-users on how to use the application;
Ensures Follow-the-Sun and regional support teams are trained as required, in particular over new releases;
Communicates a daily handover document to Follow-The-Sun support teams, where appropriate;

Continuous Service Level improvement

Ensures that all application support logs are fit for purpose, ie meaningful and actionable;
Actively seeks reduction of dependency on manual interventions by support staff, e.g leveraging enterprise batch
scheduling and enterprise monitoring tools;
Implement self-recovery and automated detection of incident leveraging on learnings from past incidents;

Maintenance and enhancements

Participates to release cycles for functional validation on staging/preproduction and production environments;
Review release and coordinate around deployment/post release checks;
Communicates Release Notes;
About you
Master's or Bachelor's degree in engineering, math, statistics, data science, physics or other technical field.
Sound Linux server Operating System knowledge with a particular focus on application implementation of a data driven system-using technologies such as Elastic search and Postgres.
Implementation experience with of Big Data technologies including large data stores and Machine Learning
Advanced knowledge of SQL and/or NoSQL systems
Basic understanding of project lifecycle stages
Good knowledge of storage technologies, system inter-connectivity, MQ, Grafana and Nifi
Ability to architect solutions that integrate new surveillance requirements into the existing environment while considering application failover and BCP, performance optimization, latency and maximizing the stability of the platform
Solid scripting and automation skills required with a DevOps mindset. Python, shell scripting and Jenkins experience a plus
Ability to manage conflicting requests on time in a continually fast moving environment and operating in a global team
Must be a self-starter with attention to detail and strong communications (written and oral) skills
Must be able to maintain strong relationship with users
Why us?
Be part of an international, multicultural environment of 7,750 talented people over 60 countries and 5 continents
Join a fast-growing global group with a turnover of €565M and over 1,000 clients across the world
Explore opportunities to grow quickly with a tailor-made career path: 70% of our key senior talent joined the company at entry level
Take advantage of over 500 training courses in our ACADEMY catalogue, which includes programs in interpersonal communication, team management, project management, etc.
Get the opportunity to support nonprofit organizations thanks to our Foundation initiatives and volunteering platform OneSmallStep
Depending on your performance and eligibility criteria, you can benefit from international mobility opportunities and progress your career worldwide, and/or experience other departments and sectors
Unlock your full potential, both professionally and personally.
Skills We are looking for an experienced and enthusiastic DevOps Engineer to join our Singapore Team.

As DevOps Engineer, you will be in charge of the specification and documentation of the new project features.

Job Description

Design and build the cloud environments for the new ticketing system. Including both the testing and production environments.

Develop GitLab pipelines to automate the deployment of application to the cloud environments.

Setup tools to monitor the services and Read more
infrastructures. Ensure the reliability and continuous running of the system.

Develop scripts to automate and simpify operational tasks.

Recommend security best practices to harden the system in the early stage of the development.

Lead the devops team as it expands. Mentor and provide guidance to more junior Devops engineers.

Requirements

Working experience of cloud-based platform, GCP or AWS.

Strong understanding of DevOps and platform software tools (Ansible, Docker, Cloud Formation etc).

Strong Linux system administration and scripting at the command-line level.

Able to learn, understand, and apply new technologies.

Good understanding of software development lifecycle and release processes.

Good understanding of networking in the cloud environments.

ABOUT US

BookMyShow is a one stop online ticketing (E-commerce) platform to movie and event tickets. With over USD100M in venture funding from Silicon Valley, we have operations across multiple countries of India, New Zealand, UAE, Indonesia Singapore, Malaysia and over 700 employees. With rich content, high end analytics, studying user behaviour, we aim to become the default entertainment platform in Southeast Asia.
Skills At Solar AI, we want to use technology to simplify the solar experience for everyone. We do so by building software solutions to provide virtual prospecting and assessment for rooftop solar projects. By combining geospatial analysis of satellite imagery with big data and artificial intelligence, Solar AI provides developers and installers with access to building intelligence for rooftop solar. With a centralized database powered by intelligent lead scoring, Read more
we empower sales teams to discover qualified leads and prioritize their sales efforts.Solar AI Technologies is a seed stage start-up funded by and incubated as part of ENGIE Factory, the dedicated venture arm for ENGIE Group in Asia-Pacific. Our founding team, Bolong and Ariel came from a background of working with global technology companies and Series A to D stage start-ups across Southeast Asia, Latin America and Europe.Find out more at https://getsolar.ai.What you'll be responsible for- Develop and maintain a data lake with mixed data types such as satellite imagery, GIS and structured data- Assist on the creation of an end to end AI system through pipelining different data and machine learning modules- Create data extraction tools to obtain information from different data sources and solutions (APIs, FTP, cloud storage)- Create custom data wrangling processes to allow standardized data consumption that feed ML models- Work with GIS data and find methods to optimize the extraction of features from it- Setup orchestration methods for each of the processes inside the team- Research and test new data sources or innovative methods to extract information (e.g. data scrappers)The skills we're looking for- Python as main known language- Knows how to deliver code from development to production- Data engineering Python ecosystem: Pandas, Dask, PySpark, GeoPandas- ETL design and implementation- Knowledge of relational databases and SQL (e.g. PostgreSQL with PostGIS extension)- Experience working with pipeline orchestration tools (i.e. AirFlow, Jenkins, Luigi, etc)- DevOps experience on AWS/GCP (nice to have: Docker and Kubernetes)… with bonus points for the following- Experience working with GIS data and handling satellite imagery- Knowledge on software engineering good practices, testing and design patterns- Experience with RESTful APIs (implementation and consumption)- Experience working with Agile software development frameworks (scrum, kanban, etc)- Data Science python ecosystem: Numpy, Sckit-learn, JupyterEmployment type and locationThis is a full-time position, based out of Singapore.How to applyWe encourage interested applicants to write a short cover note stating why you want to join us. Please apply via Glints with your CV and the cover note. We review applications on a rolling basis, and unfortunately may only reach out to shortlisted applicants. Thank you for your patience and understanding.Solar AI Technologies is an equal opportunity employer and we value diversity at our company. We do not discriminate on the basis of race, colour, gender, religion, sexual orientation, age, marital status, or disability status.About ENGIE Factory and ENGIEENGIE Factory is the dedicated venture arm for the ENGIE Group in Asia-Pacific, based in Singapore. ENGIE Factory's mission is to develop new growth vectors for the group in the region that address our global ambition to transform the energy world into a zero carbon one.ENGIE is a Fortune 500 global energy and services group, focused on driving the sector to zero carbon. ENGIE is driven by an ambition to contribute to harmonious progress and take up major global challenges such as the fight against global warming, access to energy for all and green mobility. ENGIE has 150,000 employees worldwide, across 70 countries.
Skills Job Description:· Contribute to IT projects in the banking industry for Antaes clients· Manage the application designs, the developers' follow-up and motivate the team with best practices on the development area· Study, evaluate and provide feedback on functional specifications· Provide detailed estimation for development of solutions· Take care of the technical documentations, quality and standards· Supervise and contribute to the non-functional testing· Perform design and code review for Read more
other team members· Mentor junior team members· Prepare documentation for design and implementation· Perform level 3 Support of applications in production - analyze and resolve issues as they arise· Contribute to the promotion of Antaes services on top of assistance provided to clientJob Requirements:· Bachelor's Degree with at least 8 years of relevant experience in web and stand-alone application design & development with Java/JEE technologies in Unix/Linux environment· Excellent understanding on relational database systems and Hibernate· Practical experience on JavaScript technologies such as Angular and Unix scripting· Practical experience on ASP.net, MS SQL and JQuery· Excellent understanding / practical experience of Spring Framework (Spring Data, Spring Boot).· Practical experience with DevOps implementation and their related tools: Git, Jenkins, Nexus, Maven, Gradle, JMS, WebSphere MQ, Rabitt MQ or Apache Kafka· Practical experience on Docker and Kubernetes or Swarm.· Practical experience on system design, development, testing and deployment.· Very good understanding of micro services architecture, event sourcing and CQRS.· Ability to assess interdependence and impact of a change at application level· General knowledge in banking and finance· Work on complex systems in a challenging international work environment· Good understanding of SDLC, with experience on at least one methodology (Agile, XP, RUP,..) and practical experience with UML· Proactive, willing to work on new topics and to collectively propose innovative solutions· Sound knowledge of estimation technique· Understanding and respect of cultural diversity· High level of commitment, proactivity and good communication skills are expected· Strong analytical and problem-solving skills· Very good English proficiency
Skills We have a great opportunity for a talented and self-motivated Microservice Developer in NCS. At NCS, we seek to nurture talents in creating and developing innovative solutions. If you are passionate about new technologies and new ideas, NCS could be a place for you!Microservice DeveloperThe microservice developer is responsible for the design of Domain-driven design (DDD) and microservice design and implementation.Role & Responsibilities:-Familiar with Domain-driven Design (DDD) and Read more
microservice design patterns such as CQRS for technical design-Comfortable working in an environment that practices Agile development, engaging Product Owner and other stakeholders-(For Java developers) Experience in Java and Spring framework-(For .NET developers) Experience in .NET Core-Develop all codes according to best practices for software development-Develop Unit Testing scripts-Update technical documentation-Support application after Go-Live till end of Defect Liability Period and application troubleshootingThe ideal candidate should be / possess:-At least 5 years' experience with substantial project work in software development-Able to adapt Agile processes and changing business needs-Open to new ideas and ways of doing things-Self-motivated with a positive "can-do" attitude-Courage to ask why (reasonably) and not follow orders blindly or sit and wait for instructions-(For Java developers) Strong knowledge in Spring related framework and Java 8-(For .NET developers) Strong knowledge in .NET Core and C#-Good knowledge of best practice coding and DDD design-Proficient in technical documentation-Basic knowledge of Cloud features (either AWS or Azure)-Certification in related technologies is an advantage-(Good to have) Able to understand and develop on serverless architecture-(Good to have) Experience in integration design patterns with Kafka or Solace-(Good to have) Know when to use DevOps and CI/CD to maximize your own productivity or for your squad's productivityTechnical Skills-Design - Domain-driven design, microservices design patterns e.g. CQRS-Languages & Framework (For Java developers) - Spring Boot/ Spring Cloud API/ Spring MVC/ Struts/ Restful API/ Java 8 and above, PL/SQL-Languages & Framework (For .NET developer) - .NET Core/ C#/ Restful API, PL/SQL-Database - (Any of these) MS SQL/ Oracle/ MySQL/ PostgreSQL/ NoSQL-Message: Kafka or Solace-API Management: APIGee or Mulesoft or TYK or KONG or cloud-native API Management-Other Tools & Scripts - Maven/Gradle, Confluence, Swagger-Hands-on Experience in DevOps and CI/CD will be added advantage
Skills
Responsibilities As a Lecturer, your contributions go beyond teaching and facilitating learning. You play a critical role in recognising and nurturing your students' potential and their lifelong learning needs. In addition, you will carry out industry or consultancy projects to help you remain relevant in your profession and to evolving changes in industry, and maintain strong linkages with industry and schools. You will also have the opportunity to have Read more
industry attachments or experience on a regular basis to update your skills, knowledge and practices of your profession. Those with good and relevant experience can look forward to Senior Lecturer or equivalent positions, with career development opportunities to leadership positions in the Colleges or Headquarters.Requirements
You should be trained in Information Technology, Computer Engineering or equivalent and familiar with at least two of the following:
• Cisco Networking Technologies
• Windows Server Administration
• Linux Server Administration
• Cloud Computing / Operations (Amazon Web Services, Azure)
• Virtualisation Platform (Vmware, VirtualBox)
• Network/System Automation
• Scripting Languages (Bash, Python)
• IT Service Management
In addition, you should have at least 3 years of relevant industry experience in networks, windows and servers and be able to develop, support and maintain the DevOps tools for deployment, monitoring and operations. You will work with the development, QA, Release Engineering, and Infrastructure team to maintain a high quality deployment platform. Professional certifications in Cisco CCNA, CCNP, MCP, AWS Certified Practitioner or equivalent will be an advantage. You should have a passion and genuine interest to share knowledge and interact with youth, with good communication and interpersonal skills.
Skills