Sign in or register for a JobTech account.
Jobs that require

disaster recovery management

skill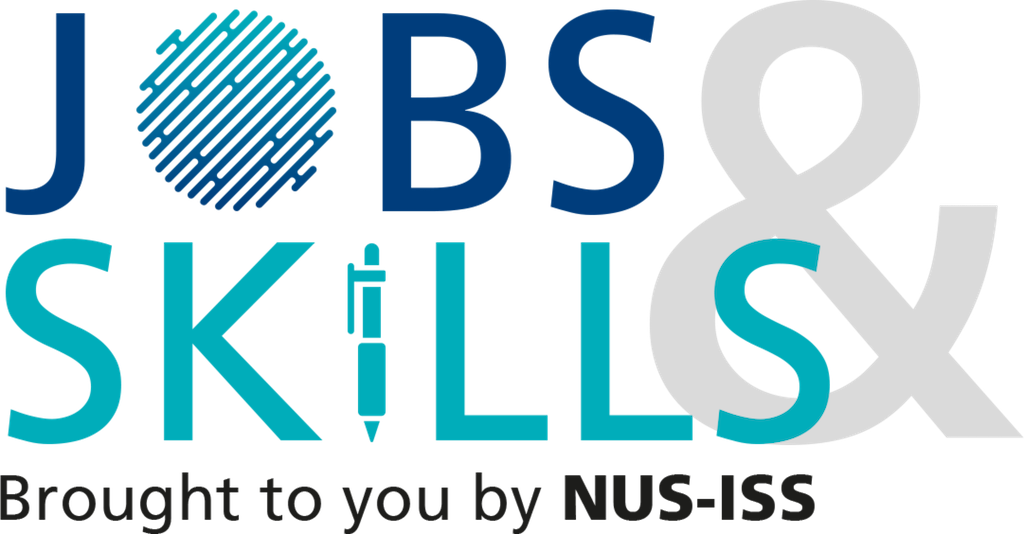 We have a great opportunity for a talented and self-motivated Application Support to join our Financial Services Industry team at NCS. At NCS, we seek to nurture talents in creating and developing innovative solutions. If you are passionate about new technologies and new ideas, NCS could be a place for you!
Roles & Responsibilities
• Manage and prioritize incident tickets routed to L2/L3
• Troubleshoot, perform root cause analysis
• Provide trend analysis and root cause analysis on recurring incidents and defects, conduct post incident reviews
• Track, manage and report on relevant SLAs
• Support disaster recovery and audit exercises
• Conduct impact assessment on version upgrades and patches
• Perform production release and patch management
• Maintain knowledge base
• Review and plan continuous improvements

The ideal profile should have / be
• Minimum 4 years of relevant IT experience
• Mature people management skills and experience in vendor management
• Technically hands-on IT professional and equipped with the following languages, tools and technologies:
• NET with finance compliance, Angular OR Java with Sailpoint
• Framework; Microsoft SQL Server; MS Server Stored Procedure; Good to have Informatica, Tableau, Oracle
• Strong customer-service orientation.
• Works well in multicultural workplace
• Preferably to be able to front customer in technical/domain discussion and hands-on coding when necessary

Skills

Info Tech (IT) - Security, Network & Infra
Fresh Graduates are welcome to apply
Key Responsibilities:

Provide subject matter expertise on security matters including access/authentication, vulnerability management, data protection and systems security
Maintain and improve the organisation's information security programme initiatives
Oversee the implementation and improvement of security controls
Identify and establish key security practices and controls to be incorporated into software application development and business and IT operational processes such as BCP and Read more
DR
Perform security assessments across different platforms and suppliers within the organisation
Support risk and audit activities such as annual ISO270001 and regional regulatory reviews
Establish and maintain frameworks for managing cyber risk, including information security and related policies (acceptable use of technology, privacy, business continuity, supplier governance etc.)
Proactively identify and manage security threats and risks in alignment with cyber risk framework
Identify and assess vulnerabilities in the organisation's assets including software, hardware, networks, cloud services, etc.
Recommend security practices, techniques and tools to mitigate security risks and remediate identified security vulnerabilities and threats
Develop and drive enhancements to IT and business processes to report security and data breach incidents
Provide crisis management guidance and analyse specific incidents from detection through to remediation plans, including maintenance of the cyber incident response plan
Act as a regional focal point for information security investigations and direct a full investigation with recommended course of actions
Develop and establish strategies to drive adoption of information security and related policies throughout the organisation
Drive a culture of risk management and awareness across the organisation
Provide security expertise on data protection and privacy matters in compliance with regional regulations
Oversee internal and external security testing (VAPT)
Maintain strong understanding of current threats and techniques, new technologies and ongoing industry and regulatory developments
Ensure all new and major technological developments follow security and governance standards

Key Requirements:

Exceptional knowledge and experience across cyber security, information security and operational risk
Technical knowledge of techniques, standards and state-of-the-art capabilities for authentication and authorisation, security vulnerabilities and remediation
Proven track record of end-to-end delivery of a range of security solutions
Expert knowledge of common security – relevant protocols
Demonstrated understanding of crypto basics
Network security
Self-motivated
Solid understanding of architecture, administration and operating systems
Possess initiative, a can-do attitude and enthusiasm to collaborate globally
Able to work with team members, colleagues and business units to solve problems
Flexible and adaptable, ability to manage work within a changing environment
Experience working with external service providers
Ideally hold (or be working towards) a security qualification
Strong analytical and problem-solving skills
Skills

Are you the right person we are looking for as our team player to support our business growth? As part of our Next-Generation ICT Engagement and Consultancy (Thatz 2.0) growth roadmap, we are seeking keen candidates to join us on our journey as we scale towards greater heights.




Founded since 1998, Thatz International has now evolved into the Next-Generation ICT Engagement and Consultancy establishment.

Thatz 2.0 offers leading edge ICT Read more
& Digital Solutions, as well as, world class Services to organizations, companies or institutions seeking to further their operations or businesses excellence.

A BizSafe3 and TAFEP pledge company, Thatz International has been recognized through various achievements such as Singapore SME1000 since Year 2013 and Total Defense Award since Year 2012. The Founder has also been recognized with the inaugural Teochew Entrepreneur Award 2016.

Join Thatz now to maximize your true potential to the fullest by excelling in your CAREER
ARE YOU THATZ ONE?

ICT Security Executives

Primary Responsibilities:

Coordinate GITSIR & CWC alerts – track responses & closures.
Security Patch Management.
Review logs for potential security issues, alert & track findings & closures.
Assist in Security Incident investigation & follow-up.
Compile monthly statistics on threats & trends.
Assist to conduct User Awareness activities.
Assist in IT security projects.
Coordinate Vulnerability Assessments, Penetration Tests, Source Code reviews – schedule, findings, responses & closure of findings.


Job Requirements:

Good knowledge of IT security controls, patch management and be involved in operations of complex ICT infrastructure.
Working experience with IPS, IDS, WAF, Anti-Malware systems and SIEM.
Experience with security practices of Internet, Intranet, WAN and Cloud networks.
Understanding of Network and Architecture fundamentals e.g. IP addressing and AD.
VPN Technologies (IPSEC, SSL).
Good knowledge of IIS, SMTP, FTP, DNS, DHCP, WINS.
Good knowledge of Multi-Vendor Internetworking Technologies (Router, Switches, Firewalls, Wireless, VPN, Load balancer).
Knowledge in the following areas will be an added advantage:

At least 3 years of working experience in security and network operations with project implementations
At least 2 years of hands-on practical experience in configuring and monitoring security systems including intrusion detection/prevention systems, Anti-malware system, authentication systems, security patch management, log management, SIEM and security incident response
Experience in IM8 compliance or other cyber security frameworks e.g. NIST, ISO 27001 and/or CIS.
Web application security testing such as Network vulnerability assessment, penetration test and source code review will be a strong advantage


Key objective of this role:
>To deliver awesome user experience through result oriented yet friendly service disposition ...we call it Thatz Way!

Benefits:
Compensation Package:

Basic Salary
H&S Insurance Coverage
Annual Leave and Medical Benefits
Other Benefits


As a people developer, we embrace Thatz Delight for:

Annual Increment based on your job performance
Company events and annual awards
Community and sustainability support




As an advocate for fair employment, we strive to do our best to render objective and merit based considerations for all applications, and we shall communicate with you personally when short-listed. For those who are not short-listed, your profile will be kept for other opportunities where suitable.

Best wishes to your job search!

Feel free to recommend this position to your friend(s) or relative(s) who may meet our needs and be rewarded.

For more information about THATZ and other job listings, please visit: www.thatz.com
Please like our Facebook: www.facebook.com/thatz.international
LinkedIn: www.linkedin.com/company/thatz-international-pte-ltd
Our Software Product: www.thatzcontact.com and https://yummydurian.com
Skills
About JP Morgan

JPMorgan

Chase & Co. (NYSE: JPM) is a leading global financial services firm

with assets of $2.3 trillion and operations in more than 60 countries.

The firm is a leader in investment banking, financial services for

consumers, small business and commercial banking, financial transaction

processing, asset management, and private equity. A component of the Dow

Jones Industrial Average, JPMorgan Chase & Co. serves millions of

consumers in the United States and many of Read more
the worlds most prominent

corporate, institutional and government clients under its J.P. Morgan

and Chase brands. Information about JPMorgan Chase & Co. is

available at

http://www.jpmorganchase.com/

.

When

you work at JPMorgan Chase & Co., youre not just working at a

global financial institution. Youre an integral part of one of the

worlds biggest tech companies. In 14 technology hubs worldwide, our

team of 40,000+ technologists design, build and deploy everything from

enterprise technology initiatives to big data and mobile solutions, as

well as innovations in electronic payments, cybersecurity, machine

learning, and cloud development. Our $9.5B+ annual investment in

technology enables us to hire people to create innovative solutions that

will not only transform the financial services industry, but also

change the world.

At

JPMorgan Chase & Co. we value the unique skills of every employee,

and were building a technology organization that thrives on diversity.

We encourage professional growth and career development, and offer

competitive benefits and compensation. If youre looking to build your

career as part of a global technology team tackling big challenges that

impact the lives of people and companies all around the world, we want

to meet you.

Global Technology (GT)

is

the technology organization for the Firm, delivering a wide range of

information technology products and services, and collaborating with all

lines of business to provide high quality service delivery, exceptional

project execution and financially disciplined approaches and processes

in the most cost effective manner.

Cybersecurity & Technology Controls

group at JPMorgan Chase aligns the firms cybersecurity, access

management, controls and resiliency teams. The group proactively and

strategically partners with all lines of business and functions

to enable them to design, adopt and integrate appropriate controls;

deliver processes and solutions efficiently and consistently; and drive

automation of controls. The groups number one priority is to enable the

business by keeping the firm safe, stable and resilient

Global Technology Resilience Management

coordinate and manage the Technology Resiliency Program for the Bank, The organization is responsible for:

· Defining the Policies and Standards for Technology Resiliency for the Bank

· Defining the KPIs and metrics that demonstrate adherence to the policy and standards

· Centralized collation of the Resiliency KPIs and metrics and visualization to the Banks Lines of Businesses

· Coordination and execution of large disaster recovery exercises across the Banks data centers

· POC and SME for Technology Resiliency for the Bank on all Regulatory engagements

Key Responsibilities:

Manage

and Execute Technology Resilience Test program for critical

business locations in the region including results reporting and

issue tracking

Manage, Track and report all Test issues and lessons learnt in the region

Investigation,

analysis, documentation, remediation, tracking and reporting of

technology resilience risk and control identification and

remediation

Monitor

and report Key Risk Parameters to identify non-compliance and

assist in remediation to address security, risk and control gaps.

Act

as SME for Technology Resiliency issues and lead all resiliency

issues in the countries and line of business assigned

Drive

the execution of the Global/APAC Technology resiliency strategy

and drive global transformation projects in the region

Experience in Agile and can work with at least one of the common frameworks

Qualifications

5+ years of experience in Technology with emphasis in Technology resiliency

Strong Program/ Project Management Skills. Proven leader with successful track record driving Technology Resilience Testing Program from inception to implementation

Strong technology based experience with emphasis on development, testing and execution of Technology Resilience Plans

Stakeholder engagement skills, including ability to interact with senior levels of management.

Strong understanding of Technology Resilience Policies and Standards

Good grounding in business continuity disciplines and related practical work experience conducting Technology Resilience Planning, testing, identifying improvements and auditing test results

Proven experience in developing and presenting status reporting and metrics to senior level management

Familiar with technology regulatory requirements

Strong analytical capability and multi-tasking skills

Dynamic and independent, resourceful and a self-starter. Strong leadership and communication skills

Knowledge of process-focused methodologies for IT related activities (Networks, Cloud, Change Management, Incident Management and Agile Methodologies).

Exposure to IT Risk and Process frameworks: COSO, COBIT, NIST, ITIL.

PMP, CBCP,CISSP, CISM, CISA preferred
Skills Singtel

Systems Engineer who will be responsible for maintaining and administering the organization computer systems & networks. The primary duties will include maintenance of computer networks, hardware, software, and other related systems, performing disaster recovery operations, protecting data, software, and hardware from attacks, and replacing faulty hardware components when necessary. Engineer will also be working closely with customer POC to identify potential issues and fix existing problems in accordance Read more
with the specifications & service level.

Responsibilities includes:

Maintaining and administering computer networks and related computing environments including systems software, applications software, hardware, and configurations.

Align or enhance ITSM/ITIL methodologies in daily operations e.g. Change, Incident, problem, release management & CMDB.

Respond promptly to incident, root cause analysis & provide temporary and/or permanent resolution of incidents escalated.

Monitor & measure the performance & availability of the network & systems proactively which include daily, weekly & monthly checks and reporting.

Leading in the development / adoption and enforcement of Information Security policies, procedures and standards. Conduct review in accordance with customer / statutory requirements

Define, create and maintain the documentation for certification and accreditation of each information system in accordance with customer / statutory requirements.

Protecting data, software, and hardware by coordinating, planning and implementing network security measures. Maintaining appropriate security measures and mechanisms to guard against unauthorized access to electronically stored and /or transmitted patient data and protect against reasonably anticipated threats and hazards.

Review network & systems in order to identify potential security weaknesses, recommend improvements to amend vulnerabilities, implement changes and document upgrades. Oversee and/or assist in performing on-going security monitoring of organization information systems.

Assess the impacts on the network & system modifications and technological advances. Establishing new solution that meets the minimum mandatory risk based technical, operational, and management information security control requirements.

Lead / participate in system related projects such as server migration, new infra setup, disaster recovery exercise etc.

Business oriented and able to work according to our customers requirements in a professional manner.

The ideal candidate should possess the following:

Bachelor's degree in computer science and technical certification

Minimum 5 years' experience Systems Administration

2 years comparable working experience in any of the following areas: SCCM, Bigfix, Sharepoint Bomgar, HPSM, ServiceNow, Uipath, backup & storage solution

Strong technical aptitude with a specialization in design, implementation and review of systems architecture, engineering and/or process

Apply now »
Skills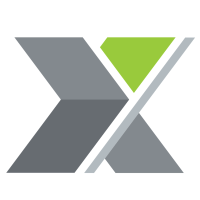 Job Description

Oversee security operations by conducting security risk analysis, monitoring and reviewing

Review and analyse internal IT systems such as network & web application, servers, storage in security perspective

Perform support and operation duties in responding to security incidents

Support the security areas of the company via penetration testing, vulnerability assessments, configuration reviews

Document and report security breaches and assess the damage they cause and follow appropriate incident response procedures

Stay current on Read more
IT security trends, intelligence and news

Research security enhancements, make recommendations to management, and execute plans

Requirements

Certification in CISM / CCSP / CISSP is highly preferred

4 years or above experience in information security

Solid experience in security operation and risk / incident management

Experience in end-to-end Incident Response process

Knowledge on Network & Security - Routing, Switching, Firewall, WAF, IDS/IPS, Data Loss Prevention, Web content filtering

Good communication skills on security issues in both written and spoken to a variety of audiences

Should be familiar with handling and mitigating attacks related to viruses, spoofing, hoaxes, malware

Should be familiar with emerging security threats and their attack vectors especially web application attacks

Experience in Cloud based security monitoring tools such as Azure Security Center, Stackdriver Monitoring would be preferred

Experience in Cloud based analytics tools such as AWS Kibana, Azure Log Analytics, Azure Sentinel, GCP Stackdriver Logging, GCP Big Query would be preferred

Any other Security related certifications will also be considered favourably (eg. OCSP, CREST,GCIH, ECIH)
Skills Data Center Engineers monitor large computer networks and servers for problems from a central location. They analyze problems, perform troubleshooting and incident response on the system, communicate with site technicians and track problems through to resolution.

Salary: $3000 per month
Working Location: Tanjong Pagar
Working Days: 3,2,2 Shift (Work 3 days, Off 2 days, Work 2 Days again)
Working Hours: Will rotate accordingly between both shifts. Shift 2 is based from home)
Shift 1: 8am Read more
to 8pm
Shift 2: 8pm to 8am (Home-based)

Job Responsibilities:

Monitor systems and network services

Monitor performance and capacity of various systems and 3rd party network services using a variety of tools.
Determine cause of the problem
Troubleshoot and resolve issues by following standard operating procedures


Track all issues

Keep track and document all issues and resolutions accordingly


Report incidents

Escalate issue to management , other IT resources or 3rd party vendors for assistance when problems are too large or complex for quick troubleshooting
Maintain ongoing communication within the team and keep all stakeholders aware of relevant, known issues as well the steps being taken to resolve them


Job Requirements

Singaporean
Minimum Diploma qualification in IT and Engineering related courses
Able to communicate with China clients
Able to commit to 12 hours rotating shift
No prior experience required but require knowledge in Linux, Windows Server, DNS, Network

If you are excited by the above opportunity and challenges, do apply now!

OR

Please email your updated resume in Words format to Jaren at [Click Here to Email Your Resume]

*We regret that only shortlisted candidates would be notified

By submitting any application or resume to us, you will be deemed to have agreed & consented to us collecting, using, retaining & disclosing your personal information to prospective employers for their consideration.


Sin Ye Sheng (Jaren) - R1550927
>ScienTec Consulting Pte Ltd - 11C5781
Skills Job Title:

Incident Response Analyst

Level T-23

About

PayPal is looking for a passionate, self-driven security engineer who can drive incident management processes as part of PayPals Cybersecurity Defense Center. The position entails identifying, notifying, and responding to security threats to PayPals properties globally. This position requires knowledge in the following information security disciplines: IDS monitoring, incident detection, information assurance, system hardening, vulnerability management, antivirus, firewalls, and techniques for analyzing TCP/IP network Read more
traffic and event logs.

If you are the kind of person who thinks outside of the box, brings an extra edge to the table to accomplish tasks, and desires to gain real-world experience with a world-class team in the ever-changing field of security, then please apply for this position.

Specific Responsibilities

Performs real-time proactive security monitoring and reporting on various security and threat monitoring systems. Performs the role of primary incident coordinator for all site infrastructure security events, requiring focused response, containment, investigation, and remediation. The Incident Response Analyst will be responsible for managing and protecting system, network, application, and data assets of our PayPals global properties. We are looking for an individual contributor to with a strong commitment to getting the job done and an unwavering passion for working on the front-lines of the security field.

Job Requirements

Required Skills

Basic understanding of tools and processes used in security incident detection and handling

Experience with troubleshooting and configuring networking devices, application platforms, and database, Windows and UNIX system administration

Must have solid understanding of TCP/IP networking, web infrastructure applications, and scripting (Perl, Python, etc.)

Propose additional components and techniques that could be used to proactively detect and prevent malicious activity

Recommend configuration changes to improve the performance, usability, and value of threat analysis tools

Must be able to multi-task, work in a fast-paced environment and participate in incident remediation as needed

Manage incident response tracking system and develop reports for internal customers and management as required

Responsible for personal development through enhancement of technical skills and active participation in the team function performance process

Continue to grow a personal support network by developing and building relationships throughout internal organizations

Develop effective leadership and teamwork skills

Support the design and deployment of a comprehensive security infrastructure to support real-time security monitoring operations

Monitor security events globally

Analyze network traffic and various log data to determine the threat against the target infrastructure, recommend appropriate countermeasures, and assess damage

Maintaining information security metrics
Skills

IQ Dynamics Pte Ltd is a Singapore based ISO 27001 certified Software and Services company with 22 years of strong track record in providing Enterprise Solutions to Clients in the various industries. We provide Human Capital Management & Student Management Systems utilizing latest Web and Mobile Technologies and deliver them through Cloud computing.

Our Infrastructure Delivery Team will manage the backbone of this Service delivery of our HRIQ applications Read more
to Enterprise Companies in Singapore and beyond. We use Microsoft Azure Platform as our Infrastructure Cloud and have various processes such Monitoring Tools, Disaster Recovery, BCP to help our Infrastructure team manage the operations effectively. Our mission is to make our service delivery highly reliable and effective to customers.

This is an exciting position and you will be working with our Infrastructure Team and Application Consulting teams to identify and apply state of art technologies and business ideas into the Infra operations apart from supporting the day to day operations of the systems in the cloud. You will work with other stakeholders in the team to drive implementation and operation of agreed technologies in action.
Responsibilities:

Manage and monitor all installed systems and infrastructure
Install, configure, test and maintain Azure Virtual Machines, Application Software and System Management tools
Proactively ensure the highest levels of systems and infrastructure availability
Monitor and test application performance for potential bottlenecks, identify possible solutions, and work with consultants/developers to implement those fixes
Maintain security, backup, and redundancy strategies
Write and maintain custom scripts to increase system efficiency and lower the human intervention time on any tasks
Participate in the design of information and operational support systems
Provide 2nd and 3rd level support
Liaise with vendors and other IT personnel for problem resolution
Support the Management in Capacity Planning and Monitoring and make recommendations


Requirements:

BS/MS degree in Computer Science, Engineering or a related subject
Proven working experience in installing, configuring and troubleshooting Microsoft Windows and Microsoft SQL Server based environments.
Solid experience in the administration and performance tuning of application stacks in Windows Operating System, Infrastructure and Database Server Environments
Solid Cloud experience, preferably in Microsoft Azure
Experience with virtualization and containerization (e.g., VMware, Virtual Box)
Experience with monitoring systems
Experience with automation software (e.g., MasterSAM)
Experience in Network Firewall and knowledge in Web Application Firewall
Good scripting skills (e.g., shell scripts)
Solid networking knowledge (OSI network layers, TCP/IP)
Most importantly, ability and passion to learn new technologies when the opportunity arises.


Interested candidates meeting the above requirements are invited to apply online. Alternatively, please send in your detailed resumes in MS-format format (preferably with a recent photograph attached), stating your present and expected salary, via email to: [Click Here to Email Your Resume]
Skills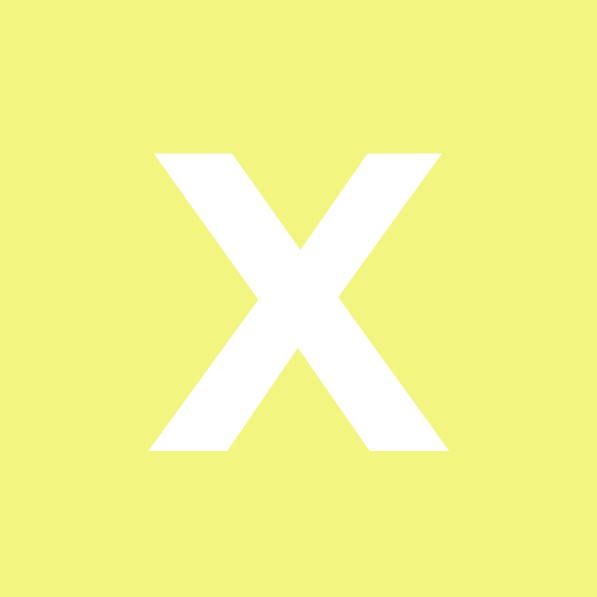 Job Description

Proactively monitor and hunt through customer environments to detect and respond to information security threats.

Examines and monitors for attacks, intrusions and unusual, unauthorized or illegal activity.

Deals with incidents from L1 and support L2 in handling the incident.

Track the incident through its lifecycle.

Document and report security breaches and assess the damage they cause and follow appropriate incident response procedures.

Apply business knowledge, awareness of known attacker techniques, and use Read more
of Excel and various validation tools to provide alert determinations.

Creation of daily, weekly or monthly report, based on requirement.

Stay current on IT security trends, intelligence and news.

Research security enhancements and make recommendations to management.

Requirements

Experience in threat management / threat hunting.

Knowledge of IOCs and Threat Intelligence.

Experience in end-to-end Incident Response process.

Knowledge on Network & Security - Routing, Switching, Firewall, WAF, IDS/IPS, Data Loss Prevention, Web content filtering.

Knowledge of cloud environment and its services such as Kubernetes, IAM, CSP specific services.

Knowledge of various operating system flavors including but not limited to Windows, Linux, Unix.

Knowledge on any one of the SIEM tools (Logrythm, qradar, Microfocus Arcsight, etc.)

Should be familiar with handling and mitigating attacks related to viruses, spoofing, hoaxes, malware.

Should be familiar with emerging security threats and their attack vectors especially web application attacks.

Experience in Cloud based security monitoring tools such as Guardduty, Azure Security Center, Stackdriver

Monitoring would be preferred.

Experience in Cloud based analytics tools such as AWS Kibana, Azure Log Analytics, Azure Sentinel, GCP Stackdriver Logging, GCP Big Query would be preferred.

Accredited Certification on Incident Handling (GCIH, ECIH) would be preferred
Skills