Sign in or register for a JobTech account.
Jobs that require

documentation

skill

Job Responsibilities:
Administer, Monitor, maintain and optimize WAN, LAN, Wi-Fi networks for optimal performance and maximum availability.
Troubleshoot, evaluate and resolve hybrid wan/LAN/Wi-Fi performance and capacities issues.
Perform WAN/LAN/Wi-Fi/Firewall/Load balancer configuration, backups and regular network documentation updates.
Collaborate on the design and implementation of new technical solutions.
Troubleshoot and optimize WAN circuits with upstream provider.
Manage and coordinate the administration of several systems
Assist with security and third-party software installations.
Provide next level support to the level 1 support team.
Communicate and liaise with all company departments; notify appropriate parties immediately of any issues which may affect efficient operations including, but not limited to, outages, service disruptions, and network bottlenecks.
Maximize network performance by monitoring performance; troubleshooting network problems and outages; scheduling upgrades; collaborating with network architects for network optimization.
Secure network system by establishing and enforcing policies; defining and monitoring access.
Take an automated data driven approach to diagnosing and solving complex network infrastructure issues
Leverage automation skills and take a "DevOps" approach to improve efficiency of solving complex network infrastructure issues, network management.
Demonstrate a high level of energy, results driven and able to work under pressure with tight deadlines
Qualifications:
4-8 years' experience in Network implementation and support role for a large IP network
Full comprehension of the TCP/IP application suite and OSI models
Experience with administration, implementation, and troubleshooting of IPv4, Layer 2 and Layer 3 switches
Experience with Cisco WAN Routes, Cisco Nexus switch, Juniper/Fortigate firewalls, F5/Netscaller Load balancers, Dynamic routing protocols, DHCP, NAT, and QoS
Experience implementing interior and exterior WAN routing protocols and New WAN technologies (SDWAN)
Experience with New technologies: SDWAN, NSX, ACI and Cloud computing
Network installation experience in a high availability LAN, data center or NOC
Experience with LAN switching (spanning tree, VLAN, trunking, IGMP, PIM)
Experience with DMVPN, VPN/SSLVPN Tunnels, VoIP and Multicast
Experience with network monitoring tools
Familiarity with Unix-like systems such as MacOS, Centos and Ubuntu
Experience with virtual server environments.
Experience with scripting for network automation
Attention to detail and discipline to utilize best practices for network systems and security
Excellent oral, written and interpersonal communication skills
Ability to interact with both internal and external customers who may be technical or non-technical
Willing to work after hours/weekends to perform planned and emergency network maintenance
Ability to travel to sites for installations and maintenance
Ability to work independently but also a team player
Displays a passion for high customer satisfaction and achieving operational excellence
Certifications in Cisco (CCNP minimum/CCIE desirable) preferred
Certifications in Juniper, VMWare, Fortigate, F5 certifications are desirable
Skills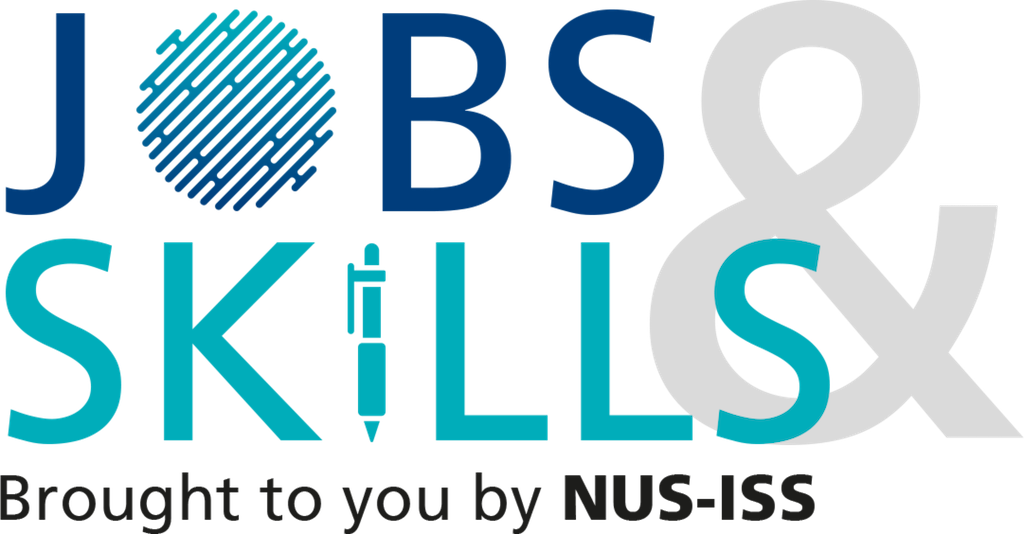 ST Engineering is looking to hire NUS-ISS talent.
Job responbilities:
Responsible for software development, implementation and support of applications, including:
• Gather systems requirements from customers (internal and/or external) and ensure users sign-off requirements specification
• Involved in design and development stage.
• Develop test cases and conduct testing and tune the performance of systems to meet SLA.
• Deploy system to production and provide UAT support.
• Any other duties as and when assigned.
Pre-requisites:
• Degree in Computer Engineering, Computer Science, Electrical & Electronics Engineering or related disciplines.
• Knowledge in Java/ J2EE/ C++/ C#/ .NET/ Python is value added.
• Must be hands-on and enjoys programming.
• Able to work independently and self-motivated.
• Good communication and documentation skills

Skills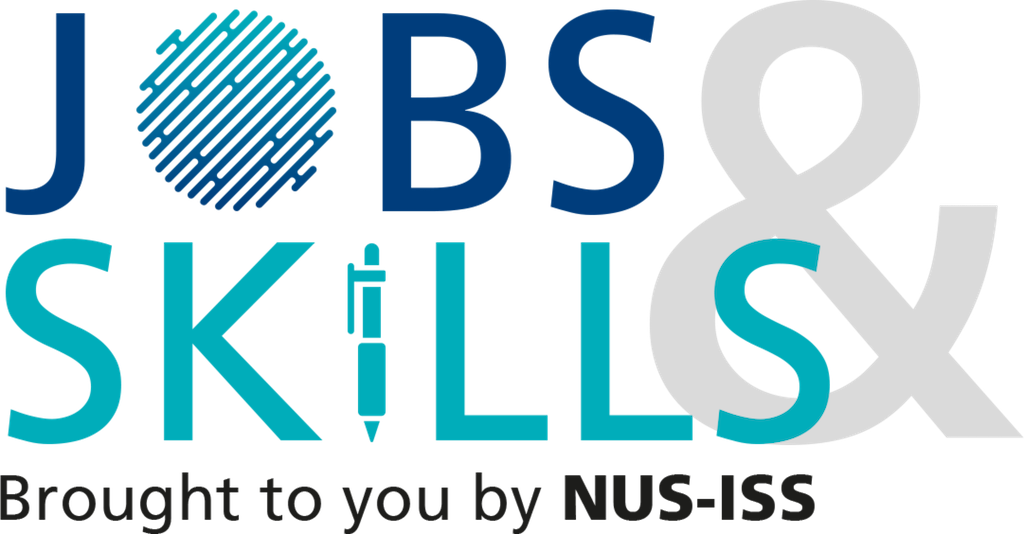 We have a great opportunity for a talented and self-motivated Senior Developer to join our Project Management team at NCS. At NCS, we seek to nurture talents in creating and developing innovative solutions. If you are passionate about new technologies and new ideas, NCS could be a place for you!
As our Senior Java Developer, you will work both on product features as well as on building our team and capabilities. You will be the responsible for features development and launch, be the technical leader in the organisation and providing mentorship to the Engineering team. By joining our team, you will have the opportunity to be part of innovative technology products that have a real business or social impact.
Our ideal candidate is the one with the strong passion to build complete and robust product and drive it to its maximum potential with continuous feature building and updates.

Roles & Responsibilities
• Write elegant, semantic and easily maintainable code.
• Complete the product development and quality assurance efforts.
• Participate and lead, when needed, the requirement gathering meetings with major clients.
• Make changes to configurable items, which include hardware, software, documentation, etc. It covers configuration management planning, configuration identification, configuration controls & audits
• Develop unit test package, execute tests & document test results to ensure the quality of the program
• Assist in the integration testing, system testing, User Acceptance Test ( UAT) & implementation activities to fix the reported problems/bugs of the system to ensure the smooth execution of programs in the production environment
• Investigate all reported problems/errors & initiate amendments & testing so that the system can operate correctly & efficiently
• Prepare & maintain up-to-date system documentation.
• Analyse functional requirements to translate into application design using established design methodologies and guidelines
• Ensure codes comply with security guidelines
• Work with team lead to ensure design and programme codes conform to architecture and design standards, and that design satisfies functional and system requirements
• Participate in requirements gathering; work with Business Analysts in reviewing and refining functional specifications
• Participate in peer reviews to improve project quality

The ideal profile should have / be
• Degree in Computer Science, Software Engineering or equivalent preferred
• Strong programming skills – at least 3 years development experience
• Ability to pay excessive attention to application quality and ease of use
• Passion for intuitive user interfaces
• Strong Java / J2EE abilities
• Good understanding of AngularJS, Spring, SQL, Hibernate and ORMs
• Good understanding of RESTful services
• Reasonable HTML, CSS, JavaScript abilities
• Bonus for knowledge of iOS and Android development
• Bonus for knowledge of SAML 2.0, OAuth 2.0, JWT protocal.
• Ability to work under pressure and meet deadlines
• Strong problem solving skills and ability to think out of the box
• Team player with strong communication and interpersonal skills
• Self-motivator with a positive attitude and with high energy
• Customer focused
• Proficient in written and spoken English
Skills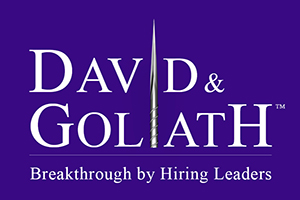 Are you exceptional Front End Software Engineer with exposure in ReactJS or AngularJS?
If so, this could be the career opportunity for you !!
Front End Software Engineer (AngularJS or ReactJS, Innovation Lab) - perm in Banking
This is a hands-on position, working in fast, short sprints building big, meaningful things with a direct, immediate and visible impact. You will be working as a part of a team of top-notch developers.
You will help us design thoughtful, scalable architecture around new functionality - as well as incrementally grow and improve our existing platform code.
We have big work ahead of us, and need people who want to take an active role, and have a seat at the table.
Be part of Scrum team that engages business users (portfolio managers), business managers and product owners
Conduct analysis on business requirements
Develop solution for assigned tasks
Conduct peer reviews
Conduct System Integration Tests, coordinate with business users on User Acceptance Tests.
Publish documentation and guides for the use of new or enhanced systems.
Peer teams on multidiscipline projects and front-office and back-office initiatives.
Financial Institutions, International Banks and Brokers for new business requirements and day-to-day BAU correspondences.
In return for this excellent career opportunity, we ask that you have the following:
Bachelor's Degree in Computer Science or equivalent in a reputable Institute
Relevant experience in business application systems / software development
Working experience in React-JS, Angular JS and/or other JavaScript framework/libraries
Equipped with good appreciation of systems development lifecycle, systems design and systems architecture.
Good team player who is keen to learn, independent, and with strong analytical, problem solving, communication and interpersonal skills.
Disclaimer: Candidates who are shortlisted will go through Technical Interview and Face to Face interviews.
If this speaks to you and you are ready for a new challenge, please send your Resume in MS word format to bennie.yeo(a)davidgoliath.net
Even if you are not interested, you can still park your CV with us for other Banking IT positions or forward this Advertisement to your counterparts with the relevant Banking IT experiences I am looking for.
We Seek to:
Understand your personal circumstances, needs and ideals
Present your credentials to our clients only with your permission
Strategize and consult with you
Your application will be kept with the strictest of confidence.
EA License Number: 18S9167
Registration ID: R1114115
Skills

#Salary - $8700
>#Contract- 9 months
>#Location – Raffles Place
Key Responsibilities:

Track and execute the delivery of headcount initiatives across markets
Support workforce optimization and provide analytical insights required for headcount management across the region
Formulate effective framework for planning ,tracking and governing hiring / attrition pipeline
Build analytical framework and devise metrics around transformation goals that allows efficient planning and tracking
Drive and coordinate tasks and activities with stakeholders in all aspects of the Read more
business; including interaction with the Business Managers, Operations & Technology team and Country/ Regional stakeholders
Closely track to completion and ensure that all milestones are delivered on-time and within scope
Drive the overall timeline and milestones and MIS/ metric reporting to senior management
Create and maintain comprehensive documentation and artefacts
Build and maintain effective working relationship with all stakeholders

Knowledge/Experience:

6-9 years of experience in Business Analyst / Data Analyst
Experiences in WORKDAY ( HRIS system)
Experience in projects and knowledge in the project governance structure
Track record in leading projects and successful execution capabilities
Experience of working in a process driven environment especially in the area of transformation and change management
Skills ABOUT US

Welcome to SITA... We lead one of the most exciting and advanced industries on earth. Around the world, nearly every passenger flight relies on SITA technology, almost every airport and airline does business with us, and it's our job to support their operations. As the world's leading air transport IT and communications specialist, we're committed to meeting the demands of the air transport industry around the clock, Read more
every day.

Our Vision: Easy air travel every step of the way

WHY SHOULD YOU BE INTERESTED?

With us there are no limits for people looking to explore the edges of possibility and beyond. Together, we Go.Far.

Challenge:

Our people take on some of the biggest challenges in our industry. They aren't afraid to think bigger, work harder and deliver smarter solutions that are continuously transforming air travel.

Opportunity:

Taking on these challenges opens up a world of opportunities for our people. We make sure they have the chance to develop their skills, explore new horizons and grow their careers on a global scale.

At SITA we believe that creating and nurturing an inclusive culture is about who we are as an organization, and as an employer. Diversity is more than a target to us, it's a key part out of our collective identity and values.

THE ROLE

Your role as a Specialist Engineer Operations will be to assure SITA's competitive strength and business growth through the provision of the highest quality technical Service Operations to SITA customers. You will be responsible to perform all Service Operations activities according to SITA standards and procedures, maximizing customer satisfaction by the delivery of first class support activities and to provide the highest level of Service Operation availability, ensuring Systems and Products are properly configured and maintained. You will also be responsible for managing and assisting the Service Operations team to ensure service delivery quality is maintained through direct assistance in implementing and improving working processes and procedures.

Your Role will Involve:

Provide Service Operations support to internal and external customers in accordance with the terms of the customer contract and Service Level Agreements (SLAs)

Ensure the correct functioning and maintenance of all internal and external systems and products serviced by Service Operations

When required, act as the customer SPOC and co-ordinate the scheduling of intervention with Customer's, internal resolver groups, and the Service Desk ensuring the highest level of customer services and communications are maintained to resolve the fault and incident within the prescribed SLA.

Carry out incident and problem management support to the highest standards and co-ordinate the resolution with the appropriate resolver groups

Ensure shortest restoral times possible, initiating the timely escalations to specialized resolver groups inside and outside SITA, according to the customer contracts, SLAs and monitoring requirements

Manage the replacement of faulty equipment through the use of spares, and ensuring the timely replenishment the spare according to prescribed availability and sparing policy.

To ensure the Service Operations team adheres to the highest working standards for all incidents and problems by providing guidance, support and direct management.

Proactively detect problems related to service and infrastructure operations and delivery services, conduct diagnostics and provide service request ownership to ensure resolution of customer problems

Support the senior team members in the management, reporting, and co-ordination of day-day tasks during absence of the Lead Engineer

Adhere to installation guidelines and industry best practices to deliver quality service and infrastructure operations

Use the appropriate tools and equipment to perform the installation, intervention, and repairs in accordance with Service Operations and Delivery guidelines and instructions where provided

Report and escalate to the next level those problems which cannot be fixed

Perform Change Management, Configurations, Design and Implementation of the supported Product & Systems

Manage local suppliers in the provision of services for the SITA Service Operations centres and report on services provided to management.

Conducts the analysis, definition, documentation and testing of application & systems enhancements

To provide onsite support to Users during the cutover of the services

Continuously identify and document lessons learnt, known errors and operational knowledge for improved services

When/where required, be contactable for escalations and support, on and on-call standby basis during out of office hours.

We would like it if you have the below qualifications, knowledge and experiences:

Diploma/Bachelor Degree in Computer Science, Electronic Engineering or equivalent Telecommunications in-country qualification.

Oracle Certified Professional

ITIL Foundation v3 Certification

5 years IT experience in following technologies:Oracle 12c Administration, RAC, Partition, ASO, DB Vault, Data Masking, GoldenGate.

Airline experience and/or ATI know-how

Support and administer DB environments in line with company standards

DBA Administration in previous roles including health checks, Problem investigation in error logs, Fix PROD issues, Fault reporting, Fault recreation in Staging Environment

Monitor, Provide DB performance statistics and reports when requested

Manage DB backups and recovery of the Oracle database

Able to troubleshoot GoldenGate issues

Support application team during releases

Assists with impact analysis of any changes made to the database objects

Apply database patches to DB environment

Upgrade DB when need arises

Perform preventive maintenance support in DB environments

Ensure all components in DB environments are monitored via company standard monitoring tools and act on pro-active alerts

Work on root cause analysis during major problems and outages

Involve in DR exercise planning and testing

Work with 3rd party vendors to fix complex DB related issues

Able to Collaborate with DBA architects, Product owners on DB optimization

Strong understanding of RDBMS, Oracle 12c, Application DBA responsibilities, fine-tuning

Provide application support when need arises

UNIX/Linux OS knowledge

Scripting knowledge - Shell, Perl, Python

NEXT STEPS

If you apply, we will carefully review your fit against the position criteria and feedback to you. If your profile does not meet the criteria, we will retain your profile as an active applicant for future consideration. If you need direct support, you can contact us on Priyanshi.Didwaniya@sita.aero. Thanks for your interest in SITA
Skills Design, plan and conduct clinical research trials by effectively coordinating the activities of study coordinators and investigators and by ensuring compliance with study protocols, FDA and International regulations, IRB and/or Ethics committees requirements and overall clinical objectives.

Responsibilities

• Field monitoring of studies and data collection for clinical trials, assess all data documentation, reports, records, transcripts, exam results for consistency with case report form, and determine if clinical trial/study subject Read more
documentation is within parameters of study hypothesis, as well as to monitor clinical trial/study safety, in keeping with protocols, GCP (Good Clinical Practices) and regulatory requirements.
>• Develop and deliver technical training on GCPs, protocols, database, compliance, device accountability, adverse event reporting, study investigation protocols, amendments, regulatory documentation requirements as well as training and proctoring new employees on trial and study related activities.
>• Provide oversight of and insights into trial activities (e.g., trends in protocol compliance, enrollment, monitoring deviations, data quality) to principal investigators and support staff, and study sponsor management and leadership staff, including Institutional Review Boards/Ethics Committees/Research Ethics Boards, Contract, and Training, developing process improvements.
>• Contribute to the development of clinical protocols, informed consent forms, and case report forms. Also contribute to team projects.
>• Validate investigational device accountability by tracking the history of investigational devices to the field sites and through final disposition.

Qualifications

• Bachelor's degree in Life Sciences or related field is highly preferred. Associates or equivalent 5-10 year clinical degree in Life Sciences or related field or equivalent in work experience is required. GCP/ Clinical research certification is strongly preferred (ACRP or SoCRA, Clinical Coordinator/CRA certification).
>• Excellent written and verbal communication skills, presentation skills, interpersonal skills, and analytical skills are a must.
>• Knowledge of FDA regulatory requirements related to the conduct of clinical studies.
>• Work on problems of diverse scope in which analysis of data requires evaluation of identifiable factors
>• Exercise good judgment within generally defined practices and policies in selecting methods and techniques for obtaining solutions.

If you are interested in the position, do kindly drop your most updated resume to [Click Here to Email Your Resume] (Attn: Clinical Trial Monitoring - Leon)

Thank You.

Leon Leong De Cong
>R1551708
>Recruit Express Pte Ltd (Healthcare & Lifesciences Division)
>EA License: 99C4599
Skills

- 5days, Central
- Walking distance from MRT
- Salary: Up to $2,000

Responsibilities:

Support crewing department with fleet of vessels.
Arrange for interview, medical check-up, travel, lodging etc. for seafarers.
Arrange for and verify seafarers' licences, permits, certificates and documentation.
Skills Attractive Remuneration (Basic + Transport Allowance + Shift Allowance)
5 Working Days (8.30am - 6.00pm)
12 Months Contract (Renewable)
Completion Bonus

Responsibilites

Develop project objective by reviewing proposals and plans
Produce proposal design, development and implementation for various systems
Determine project responsibilites by identifying project phases and elements
Determine project specifications by studying project design, customer requirements, and performance standards; completing technical studies and preparing cost estimates
Manage the timeline for the project in terms of time Read more
requirements and sequencing project elements
Ensure and report project's progress and costs in a timely manner
Enforce safe and clean working environment with provided SOP
Conduct site survey, quality checks and audits

Pre - Requisite

Project Management - able to manage projects and coordinate with stakeholders, vendors and internal team
Design and Development - knowledge in Structured cabling including fiber/copper cables, patch panels
Knowledge in Network - Cisco router, switches and firewall

Requirements

Candidate must possess at least min Diploma in IT or Engineering related field
Preferably with CCENT / CCNA / JNCIA certification
Certified in Structured Cabling System and Design
Able to write and adjust technical / management documentation and presentation
Must be well versed in network concepts and strong understanding of telco grade equipment like DWDM, Routers/ Switches
Have at least 3 years of working experience in Project Management.

HOW TO APPLY
>Please submit your resume in Microsoft Words to Johnathan (R1988971) [Click Here to Email Your Resume]

*FOR IMMEDIATE CONSIDERATION*
>Please include below info in your WORD format resume.

Current and expected salary.
Recent photo
Reason for leaving current company

**We regret to inform that only shortlisted candidates would be notified.**
Skills Roles & ResponsibilitiesJob Description:

You are responsible for managing and coordinating agency resources to ensure that day-to-day client needs are met and all projects are completed smoothly.
Reporting into the Account Director, you act as a daily client contact and are responsible for the general delivery of your assignments, and support for the overall client team.
You work very closely with strategy, media and creative.
This is a fast paced role with Read more
a large variety of projects both in terms of size and technologies deployed.
You are exposed to clients up to a senior level and you find reward in delivering for those clients with the support of your highly experienced and skilled team.

Job Requirements:
Leadership & Development:
• Establish excellent relationships with clients, helping them to understand the value of digital
• Be someone all internal teams and clients trust to get the job done
• Be someone all internal teams and clients respect
• Set and manage expectations of client and internal teams, especially to ensure MullenLowe Profero has the optimal time scale to deliver quality work and service
• Lead the day-to-day client relationship, campaign or project development and execution
• Develop your presence, your perception as an authority/expert, your authentic confidence
• Be a master of our internal processes
• Ensure that all client campaigns follow the MullenLowe Profero process
• Maintain a full and detailed understanding of all recommendations and proposals
• Deliver effective internal briefings and provide appropriate materials (background, examples, inspiration) to the teams to foster great ideas
• Ensure that all projects are executed to plan through close collaboration with Project Managers
• Provide consistent and effective support to Project Managers when managing change requests, client challenges
• Lead presentations of creative/media to client
• Lead development of regular results analysis & reporting, recommendations and presentations
• Lead meetings and discussions and ensure accurate reports are issued within 24 hours

Team Leadership:
• Provide clear role and responsibility definitions for each member of your team, having delegated
tasks appropriately
• Use your personal passion and creativity to help develop intelligent, innovative and effective ideas that people
can belong to and process improvements for your clients
• Contribute your own ideas and opinions on your client's business, how we work, and the industry we're in; establish a presence in the agency; have a voice in meetings
• Work with an attitude of 'it's up to me to make it happen'

Excellence in Client Service:
• Effectively set and manage client expectations
• Understand individual client needs (on specific projects and beyond) so you can help them be successful in their roles, and to their bosses; ensure clients have the necessary information and materials they need to do their jobs well
• Ensure all creative/media plans and recommendations are fit for client presentations and it's easy for the client to access and review the work (e.g. URLs, passwords, formats, conference call details, etc)
• Ensure all project costs are accurately quoted and cost estimates are approved by your manager prior to going to client
• Ensure cost estimates are delivered to the client and approved prior to work beginning
• Ensure clients are notified immediately of changes to project scope or project costs
• Provide counsel to client's advertising issues and opportunities, engaging Account Director as appropriate
• Have a solid understanding of the client's business, with emphasis on their area of responsibility
• Have a solid understanding of the technical Lowe Profero disciplines that you are representing, ensuring that you never send on information that you do not fully understand yourself
• Demonstrate a genuine interest in their business
• Maintain current industry knowledge
• Positively represent Lowe Profero at all times
• Help to educate the client on advertising principles/fundamentals where appropriate

Professional Expectations:
• Be on time for, and professional in, everything you do, be that meeting a client; delivering to timescales; actively participating, using the right tone; or protecting the client's information/IP or MullenLowe Profero's.
• Be an excellent communicator and presenter in all forms (in-person, email, over the phone)
• Complete Timesheets and Management Team status documentation in a timely manner
• Proactively contribute to a positive team atmosphere and company culture, and generally be a role model for the junior members of the team
Skills