Sign in or register for a JobTech account.
Jobs that require

documentation

skill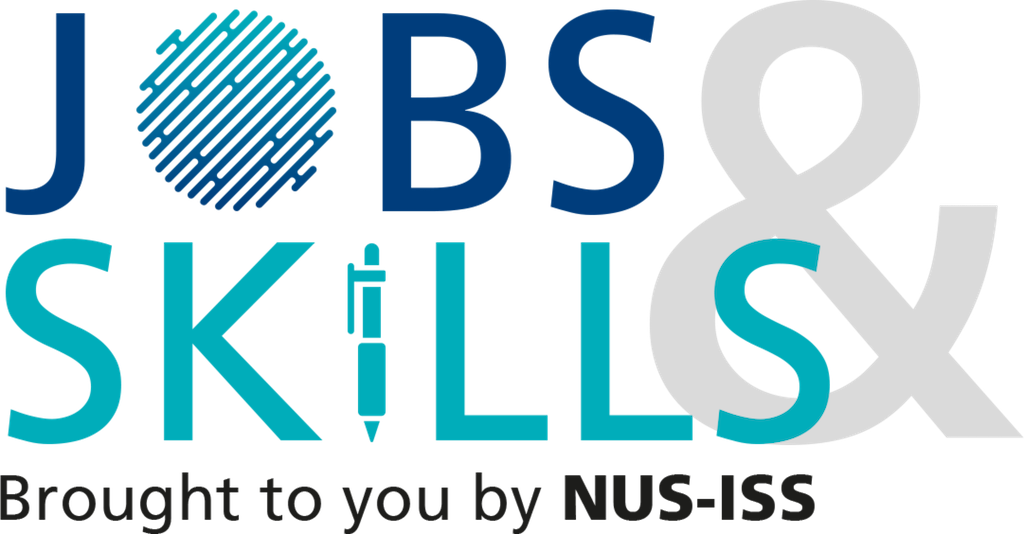 ST Engineering is looking to hire NUS-ISS talent.
Job responbilities:
Responsible for software development, implementation and support of applications, including:
• Gather systems requirements from customers (internal and/or external) and ensure users sign-off requirements specification
• Involved in design and development stage.
• Develop test cases and conduct testing and tune the performance of systems to meet SLA.
• Deploy system to production and provide UAT support.
• Any other duties as and when assigned.
Pre-requisites:
• Degree in Computer Engineering, Computer Science, Electrical & Electronics Engineering or related disciplines.
• Knowledge in Java/ J2EE/ C++/ C#/ .NET/ Python is value added.
• Must be hands-on and enjoys programming.
• Able to work independently and self-motivated.
• Good communication and documentation skills

Skills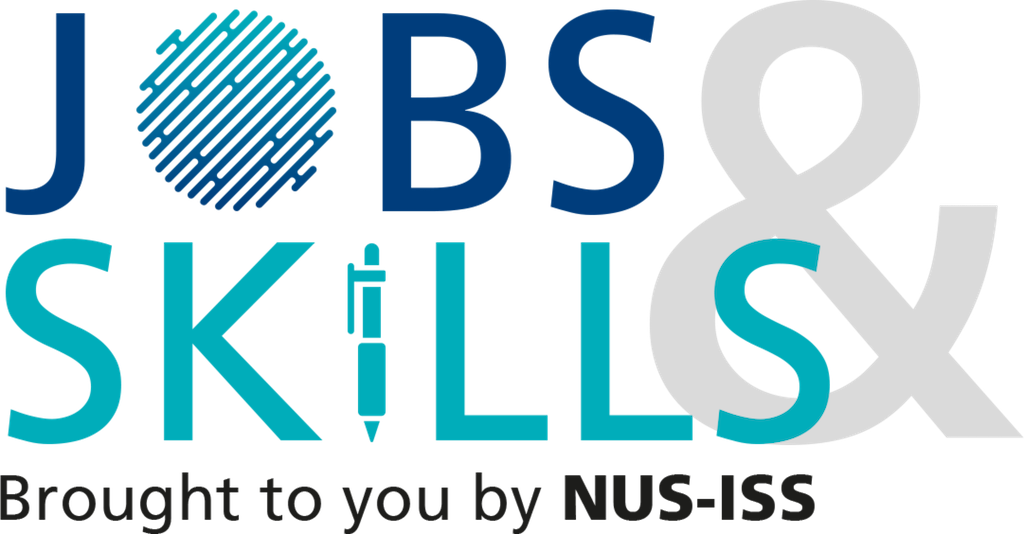 We have a great opportunity for a talented and self-motivated Senior Developer to join our Project Management team at NCS. At NCS, we seek to nurture talents in creating and developing innovative solutions. If you are passionate about new technologies and new ideas, NCS could be a place for you!
As our Senior Java Developer, you will work both on product features as well as on building our team and capabilities. You will be the responsible for features development and launch, be the technical leader in the organisation and providing mentorship to the Engineering team. By joining our team, you will have the opportunity to be part of innovative technology products that have a real business or social impact.
Our ideal candidate is the one with the strong passion to build complete and robust product and drive it to its maximum potential with continuous feature building and updates.

Roles & Responsibilities
• Write elegant, semantic and easily maintainable code.
• Complete the product development and quality assurance efforts.
• Participate and lead, when needed, the requirement gathering meetings with major clients.
• Make changes to configurable items, which include hardware, software, documentation, etc. It covers configuration management planning, configuration identification, configuration controls & audits
• Develop unit test package, execute tests & document test results to ensure the quality of the program
• Assist in the integration testing, system testing, User Acceptance Test ( UAT) & implementation activities to fix the reported problems/bugs of the system to ensure the smooth execution of programs in the production environment
• Investigate all reported problems/errors & initiate amendments & testing so that the system can operate correctly & efficiently
• Prepare & maintain up-to-date system documentation.
• Analyse functional requirements to translate into application design using established design methodologies and guidelines
• Ensure codes comply with security guidelines
• Work with team lead to ensure design and programme codes conform to architecture and design standards, and that design satisfies functional and system requirements
• Participate in requirements gathering; work with Business Analysts in reviewing and refining functional specifications
• Participate in peer reviews to improve project quality

The ideal profile should have / be
• Degree in Computer Science, Software Engineering or equivalent preferred
• Strong programming skills – at least 3 years development experience
• Ability to pay excessive attention to application quality and ease of use
• Passion for intuitive user interfaces
• Strong Java / J2EE abilities
• Good understanding of AngularJS, Spring, SQL, Hibernate and ORMs
• Good understanding of RESTful services
• Reasonable HTML, CSS, JavaScript abilities
• Bonus for knowledge of iOS and Android development
• Bonus for knowledge of SAML 2.0, OAuth 2.0, JWT protocal.
• Ability to work under pressure and meet deadlines
• Strong problem solving skills and ability to think out of the box
• Team player with strong communication and interpersonal skills
• Self-motivator with a positive attitude and with high energy
• Customer focused
• Proficient in written and spoken English
Skills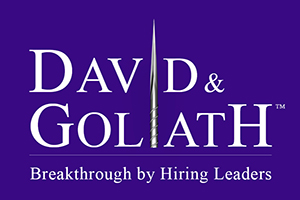 Are you exceptional Front End Software Engineer with exposure in ReactJS or AngularJS?
If so, this could be the career opportunity for you !!
Front End Software Engineer (AngularJS or ReactJS, Innovation Lab) - perm in Banking
This is a hands-on position, working in fast, short sprints building big, meaningful things with a direct, immediate and visible impact. You will be working as a part of a team of top-notch developers.
You will help us design thoughtful, scalable architecture around new functionality - as well as incrementally grow and improve our existing platform code.
We have big work ahead of us, and need people who want to take an active role, and have a seat at the table.
Be part of Scrum team that engages business users (portfolio managers), business managers and product owners
Conduct analysis on business requirements
Develop solution for assigned tasks
Conduct peer reviews
Conduct System Integration Tests, coordinate with business users on User Acceptance Tests.
Publish documentation and guides for the use of new or enhanced systems.
Peer teams on multidiscipline projects and front-office and back-office initiatives.
Financial Institutions, International Banks and Brokers for new business requirements and day-to-day BAU correspondences.
In return for this excellent career opportunity, we ask that you have the following:
Bachelor's Degree in Computer Science or equivalent in a reputable Institute
Relevant experience in business application systems / software development
Working experience in React-JS, Angular JS and/or other JavaScript framework/libraries
Equipped with good appreciation of systems development lifecycle, systems design and systems architecture.
Good team player who is keen to learn, independent, and with strong analytical, problem solving, communication and interpersonal skills.
Disclaimer: Candidates who are shortlisted will go through Technical Interview and Face to Face interviews.
If this speaks to you and you are ready for a new challenge, please send your Resume in MS word format to bennie.yeo(a)davidgoliath.net
Even if you are not interested, you can still park your CV with us for other Banking IT positions or forward this Advertisement to your counterparts with the relevant Banking IT experiences I am looking for.
We Seek to:
Understand your personal circumstances, needs and ideals
Present your credentials to our clients only with your permission
Strategize and consult with you
Your application will be kept with the strictest of confidence.
EA License Number: 18S9167
Registration ID: R1114115
Skills Why Join?
>Are you looking for a challenges & great career opportunities?
>Want to join the world leader in air conditioning systems, services and solutions.
>Great Mentorship with excellence training provided
>Come join us!

Job Type

6 months contract (Convertible / Renewable)


Salary

Salary range from: Up to $4000 / month (Depend on experience and qualification)


Working Hours

For office hours: Monday to Friday: 8.30am to 5.30pm


Location:

Benoi


JOB DESCRIPTION

Ensure order are processed and shipped timely and completeness
Work closely with Read more
Factory, Sales Office and Customer for order and shipping coordination to meet customer required dates
Single point of contact for customers on order and shipment discrepancies or issues
Handle and preparation shipping documentations, ensure TSO Offices received the full set of shipping documents on time for custom clearance
Continuous process and productivity improvement through good communications with internal and external stakeholders
Other duties as assigned by Order Management and Logistics Manager

Requirement:

Diploma in Logistic, Transportation, Business and Engineering
At least 2 years of experience in order management
Experience in Incoterm
Able to follow up with customer on orders
Knowledge of invoicing and export documentation
Good to know Oracle (R12)

Interested candidates, please submit a detailed resume to Anson Koh at [Click Here to Email Your Resume] to apply.
>"We regret to inform that only shortlisted candidates will be notified"

Email Address: [Click Here to Email Your Resume]

Koh Kar Fu (Xu Jia Fu) | CEI: R1655013
>ScienTec Consulting Pte Ltd (ScienTec Personnel) | EA 11C5781

By submitting any application or resume to us, you will be deemed to have agreed & consented to us collecting, using, retaining & disclosing your personal information to prospective employers for their consideration
Skills

Our client is a Swiss industrial engineering and manufacturing firm founded in 1775.
Working Hours: Mon-Fri 8.30am-5.45pm

Responsibilities:

To ensure the service and system is returned to an operational state as quickly as possible on a best effort basis and following the processes defined for resolution and documentation within the defined SLA.
Responsible for Level 2 Support Functions.
Support of Business applications within the responsible locations. Including installation and maintenance of all company software.
Responsible for Read more
repair and configuration of client hardware including all client peripherals.
Manage regional Windows Servers and network attached storage in Singapore and rest of Asia (JP, KR, TW, MY, and TH).
Active Directory
SQL Services (Knowledge)
Communications (Fixed & Mobile)
File System Management and Storage
Permissions
Security & Patch Management
Scripting
Back-up & Restore Responsibility
IT Asset Management and Disposal
Responsible in documenting related to configuration items and changes.
Familiar with the environmental aspects and impacts of the activities and processes involved in the role and the procedures, practices and measures to manage the impact.
Familiar with the risks and hazards within the activities and processes of the role and procedures, practices and measures in place to mitigate the risks.


Requirements:

Singaporean or SPR only
Very good English communication skills (both speaking and writing)
Strong networking skills
Mobility – this position requires to travel within South East Asia in a short notice. We support SG, JP, KR, TW, TH, & MY.
Has hands on experience on servers (e.g. Windows 2008 and above)
Hands on experience on networking devices (e.g. Cisco switches, Access Points and Wireless Controllers)
ITIL v3 certified is a must.
CCNA certified is a plus
Able to support basic business applications (e.g. installation and able to get license from the licensing server)
Vendor management
Documentation (e.g. troubleshooting steps in a ticketing tool, writing knowledge base articles, standard operating procedures, troubleshooting guides)


To Apply:
Please attach your resume in WORD with the following information :

Reason for leaving last employment
Last drawn salary
Expected salary
Notice period


(We regret that only shortlisted candidates will be notified)
Skills Job Scope:

To provide admin support for the dept (service management)
To ensure the rdata/ results between systems are aligned to reflect acurately in billing
To maintain arrears dashboard and closely monitor trend of incident rates
To manage phone calls/ letters/ emails from patients on appealing matters
To work closely with internal departments and externals partners on program related matters
To prepare reports and statistics for ad hoc and regular reporting
Ensure proper documentation are Read more
in place and keeping the dept's essential documents


Requirement:

Min degree in administration, accounting related role
Good with excel, pivot table and VlookUP
Min 3 years experience in administrative work

Interested candidates please submit your resume to [Click Here to Email Your Resume]

Alternatively, pls call Jace at 6736 3280

Jace Choo Oi Kei
>Personnel EA License No.: R1875164
>Recruit Express Pte Ltd (EA Licence No.: 99C4599)
Skills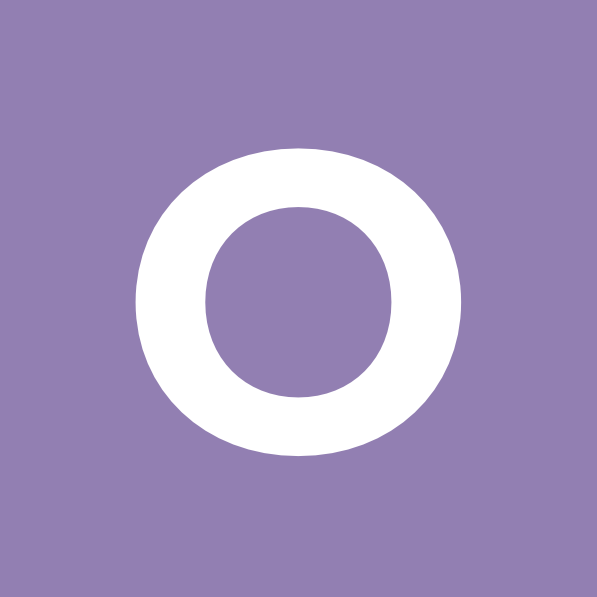 The Job
>- Responsible for a full spectrum of trading contract execution, shipping operations and documentation;
>- Shipment coordination with suppliers, buyers, ship-brokers, ship owners/agents, surveyors, insurance companies, etc., to ensure smooth loading and delivery;
>- Handle full set of shipping documents including liaison with banks on letters of credit negotiations and collection documentation;
>- Follow up on shipping claims and demurrages.

Requirements:
>- Diploma/Degree in any field
>- At least 2 years of relevant Read more
working experience.
>- Ability to work independently.
>- Proficient in MS Office package.
>

Please submit resumes to [Click Here to Email Your Resume] with the following details in MS Word format:
- Position applying for
>- Current remuneration
>- Expected remuneration
>- Notice period

John Goh Meng Chye
>EA License No : 06C4642
>EA Reg No : R1102621

We regret that only shortlisted candidates will be notified.
Skills Responsibilities:

Responsible for subsystem design/development, system integration, test and characterization
Provide system trouble shooting, new product introduction and escalation support.
Define system and subsystem specifications
Document manufacturing procedures
Provide training to manufacturing engineers and technicians
Derive and manage detailed manufacturing requirements and introduction plans in the design concept phase
Cover all aspects of the manufacturing introduction, including: design for manufacturability, quality, tooling, training, process documentation, product structure, build process optimization and facilities requirements
Requirements:

Bachelor, MSc or Read more
PhD in applied optics, electrical engineering, applied physics or related disciplines; preferable with some working experiences
Good understanding of imaging processing system and algorithms
Familiar with Python and JavaScript would be a plus
Extensive hands-on experience in building/testing optical inspection or metrology tools
Strong diagnostic and trouble shooting skills in optics, opto-mechanics, and motion control systems
Team player with good communication skills
All Successful candidates can expect a very competitive remuneration package and a comprehensive range of benefits.

Please email your resume in a detailed MS Word format to [Click Here to Email Your Resume] stating
1) Current Drawn
2) Expecting Salary
3) Date Available
4) Reason to Leave each job:

We regret that only shortlisted candidates will be notified

Joyce Koh Ai Leng
People Profilers Pte Ltd,
10 Anson Road #09-01/02 International Plaza
Singapore 079903
Tel: 6805 0868
>www.peopleprofilers.com
EA License Number: 02C4944
EA Personnel Reg nos R1110618
Job ID:46346
Skills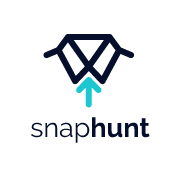 The Offer

Combine the art of design with the art of development.
Great work environment with excellent career development opportunities


The Employer
Our client is a fast-growing Tech startup that is providing a first-of-its kind platform to disrupt the way businesses look for workspace. The Company combines real estate expertise with technology to provide their customers with a much-needed solution.

The Job
As part of the pioneer team, the Front-end Engineer will play a Read more
crucial role in the building the best experience for the Company's clients. You have the best job of combining the art of design with the art of development. You will working closely with the Product Manager and the UX designer to continuously improve user experience

You are responsible for::

Collaborating with the product, business, design and backend engineers to build a beautiful, simple and easy user-facing applications.
Translating design mock-ups and prototypes into working code.
building UI components to build robust modular systems to enable rich interactive experiences.
Working closely with backend developers to integrate clean, maintainable, flexible APIs
Defining development best practices and applying them in all products
Coding and writing unit test of high-quality scalable systems
Sharing knowledge to bring up the collective group knowledge


The Profile

You have a degree in Computer Science, Software Engineering or Information Technology
You have at least 3 years experience using modern JavaScript frameworks and ReactJS and NextJS for client-side applications.
You have experience with Client-Server protocol & API design Skills
You have experience with responsive and adaptive design and mobile-friendly
You have a strong understanding of modern CSS and HTML standards with experience in optimising web application performance
You are familiar with unit testing (Jest & Enzyme), Redux, Webpack, SPA-style approach, Mapbox, Pannellum, use of version control software (GitHub, BitBucket)
You have a strong understanding of browser rendering engines and possess foundation skills in SEO
You have experience building cross-platform apps
You have excellent verbal and written communication skills, especially in documentation
You have the ability to clearly communicate technical details effectively across disciplines, organizations and locations.

Ref No: 02602081
Skills We are looking for Contract Project Management Executive to be outsourced to our clients from Reputable organizations.
Apply now!
Scope:

Support development of project plan in discussions with internal stakeholders from commercial, Medical, Compliance, and other business teams
Facilitate to navigate through the internal governance processes to kick start the project
Understand business requirements as well as technical aspects of the project; help to drive the project from concept stage to execution
Follow and drive internal Read more
processes for contracting, vendor discussions, NDA, agreements, terms and conditions, etc.
Be a representative in status update meetings, proactively signal potential deviations, communicate with the Business Partner on timely manner about deviations, identify escalation points and proposal for risk mitigation
Documentation of the project materials such as minutes of meeting, status update, action items, etc.
Organization of legal, procurement and project related documents


Requirements:

Min. Degree in any discipline
Experienced in managing technology projects; been involved in end to end technology and product delivery process
Experience in or exposure to delivering innovative and emerging technology projects such as Digital Health, Analytics and Digital Marketing
Proficient in MS Office
Knowledge in BI and/or dashboard tools will be an advantage.
Management of diverse stake holders, good oral/written communication and negotiation skills
Ability to multi-task and comfortable working in a fast paced and dynamic work environment
Logical thinking, organized and ability to connect the dots
Fast learner, open to learning new things, positive attitude and a collaborative team-player


All Interested candidates are invited to email your resume in MS Word format to:
[Click Here to Email Your Resume]
Attention to: Julia Lee Sze Jie
Please include your full working experience, education background, notice period, expected salary.
Julia Lee Sze Jie
>Outsourcing Team
>Recruit Express Pte Ltd Company Reg. No. 199601303W | EA License Number: 99C4599
We regret to inform that only suitable candidates will be shortlisted for an interview
Skills