Sign in or register for a JobTech account.
Jobs that require

dynamic

skill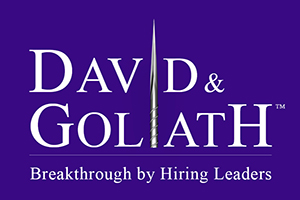 Are you exceptional in being a SA / BA with experience working in Banking?
If so, this could be the career opportunity for you !!
Systems Analyst/Business Analyst (Credit Risk) - Banking
We are looking for a dynamic and self-motivated individual who has the interest and commitment to develop a career in risk management. You will be a member of the Credit Risk Management (CRM) division in the Risk & Performance Management Department. This team is responsible for managing the credit risk of the trading counterparties and investment-related service providers. This role focuses on managing counterparty credit risk data/information needs and system requirements for CRM division
Working closely with technology team and/or external vendors to ensure that system enhancements or implementations are executed in a timely and proper manner
Proactively communicate and collaborate with other departments to analyse data/information needs and system changes required to meet business requirements
Being one of the counterparty credit risk system subject matter experts so that you can lead in system discussions and review system functional specifications provided by the technology team and/or external vendors
Undertaking user acceptance testing of enhancements / changes to the counterparty credit risk systems that facilitate limit / guidelines monitoring and reporting activities undertaken by the division
Overseeing and driving implementation and delivery of counterparty credit risk projects and initiatives
Preparing counterparty exposure reports for senior management, risk governance committees and clients
Providing administrative support in managing counterparty matters and monitoring of approved counterparties, limits and guidelines
In return for this excellent career opportunity, we ask that you have the following:
Bachelor's Degree in Computer Science or equivalent in a reputable University
Relevant working experience in the finance industry. Good knowledge of financial instruments/markets, risk monitoring processes and counterparty credit risk measurement will be favourable
Adept in dealing with multiple stakeholders (technology, operations, business units) in a fast-paced environment
Good systems experience is essential – hands on testing / systems spec review/ UAT etc.
Strong analytical and product management skills required, including a thorough understanding of how to interpret business needs and translate them into application and operational requirements
Proficient in Microsoft Office applications such as Word, Excel and Access, you should also be familiar with SQL (including writing of SQL queries) and Tableau
Effective time management and prioritisation skills, to drive project delivery on time
Disclaimer: Candidates who are shortlisted will go through generic Technical Tests and Face to Face interviews.
If this speaks to you and you are ready for a new challenge, please send your Resume in MS word format to bennie.yeo@davidgoliath.net
Even if you are not interested, you can still park your CV with us for other Banking IT positions or forward this Advertisement to your counterparts with the relevant Banking IT experiences I am looking for.
We Seek to:
Understand your personal circumstances, needs and ideals
Present your credentials to our clients only with your permission
Strategize and consult with you
Your application will be kept with the strictest of confidence.
EA License Number: 18S9167
Registration ID: R1114115
Skills

Job Responsibilities:
Administer, Monitor, maintain and optimize WAN, LAN, Wi-Fi networks for optimal performance and maximum availability.
Troubleshoot, evaluate and resolve hybrid wan/LAN/Wi-Fi performance and capacities issues.
Perform WAN/LAN/Wi-Fi/Firewall/Load balancer configuration, backups and regular network documentation updates.
Collaborate on the design and implementation of new technical solutions.
Troubleshoot and optimize WAN circuits with upstream provider.
Manage and coordinate the administration of several systems
Assist with security and third-party software installations.
Provide next level support to the level 1 support team.
Communicate and liaise with all company departments; notify appropriate parties immediately of any issues which may affect efficient operations including, but not limited to, outages, service disruptions, and network bottlenecks.
Maximize network performance by monitoring performance; troubleshooting network problems and outages; scheduling upgrades; collaborating with network architects for network optimization.
Secure network system by establishing and enforcing policies; defining and monitoring access.
Take an automated data driven approach to diagnosing and solving complex network infrastructure issues
Leverage automation skills and take a "DevOps" approach to improve efficiency of solving complex network infrastructure issues, network management.
Demonstrate a high level of energy, results driven and able to work under pressure with tight deadlines
Qualifications:
4-8 years' experience in Network implementation and support role for a large IP network
Full comprehension of the TCP/IP application suite and OSI models
Experience with administration, implementation, and troubleshooting of IPv4, Layer 2 and Layer 3 switches
Experience with Cisco WAN Routes, Cisco Nexus switch, Juniper/Fortigate firewalls, F5/Netscaller Load balancers, Dynamic routing protocols, DHCP, NAT, and QoS
Experience implementing interior and exterior WAN routing protocols and New WAN technologies (SDWAN)
Experience with New technologies: SDWAN, NSX, ACI and Cloud computing
Network installation experience in a high availability LAN, data center or NOC
Experience with LAN switching (spanning tree, VLAN, trunking, IGMP, PIM)
Experience with DMVPN, VPN/SSLVPN Tunnels, VoIP and Multicast
Experience with network monitoring tools
Familiarity with Unix-like systems such as MacOS, Centos and Ubuntu
Experience with virtual server environments.
Experience with scripting for network automation
Attention to detail and discipline to utilize best practices for network systems and security
Excellent oral, written and interpersonal communication skills
Ability to interact with both internal and external customers who may be technical or non-technical
Willing to work after hours/weekends to perform planned and emergency network maintenance
Ability to travel to sites for installations and maintenance
Ability to work independently but also a team player
Displays a passion for high customer satisfaction and achieving operational excellence
Certifications in Cisco (CCNP minimum/CCIE desirable) preferred
Certifications in Juniper, VMWare, Fortigate, F5 certifications are desirable
Skills

Flow Traders is looking for a motivated individual with a strong interest in technology and financial markets to join our APAC Trading Support team. The incumbent must have an entrepreneurial mind-set with the ability to manage multiple responsibilities and demands. You will be working with highly skilled and motivated colleagues such as Traders, Developers and System Engineers in order to achieve a common goal.

As a member of our Read more
Trading Support Team, you will provide hands-on support to our traders to safeguard the performance and stability of our proprietary trading systems, as well as the related hardware. Additionally, you will participate in projects, advise on structural improvements and monitor trends within your area of expertise to capitalise on opportunities of new technologies.

What you will do

Respond quickly to any technical related issues for in house trading applications

Optimize our internal infrastructure for business needs

Utilise project and change management to maintain and configure trading infrastructure

Analyse or escalate exchange connections, while enhancing existing connectivity

Monitor and document trading applications and IT infrastructure components

Collaborate with developers to design new and improved in house applications

What you will need to succeed

Working knowledge and keen interest in Unix/Linux and Windows operating systems, plus relevant hardware knowledge

Prior experience in the financial services industry

Proficient with scripting languages, such as Python Shell, Bash

Basic Networking related skills (multicast, TCP, routing)

Excellent communication skills, with a service oriented attitude

Ability to work in a fast-paced environment with a strong sense of urgency

Strong organisational, analytical and problem solving skills

Recruitment Process

CV Screening

Test Interview

Team Interview

Executive Interview

We Offer:

Flow Traders offers you an exciting job within the most dynamic environment. We like to think that talent grows at Flow and stays at Flow. To ensure this, we provide our employees with a great, non-hierarchical working environment with many opportunities and fantastic perks, such as:

Competitive salary and annual discretionary bonus;

Flow Academy for continuous learning;

In-house lounge with a bar, pool table and console games;

Catered breakfast and lunch with healthy snacks and drinks available throughout the day;

In-house hairdresser and massage therapist;

Personal trainers running boot camps twice a week and subsidized gym membership;

Annual company trip and events;

And much more
Skills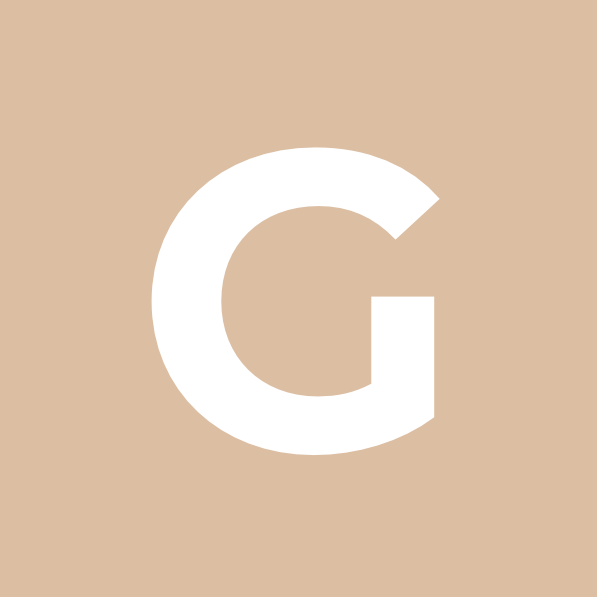 Glyph is an investment backed social enterprise dedicated to combating Inequality in Asia.

We feel strongly about equalizing wealth equality because people lacking the resources, exposure and conducive environment from young; lack the confidence, skill sets and relationships to capitalize on the opportunities in life.
Even when they try to acquire these qualities, skills and networks later on in life, it's so much more difficult for them to succeed or Read more
break out of a vicious cycle.

Glyph disrupts this cycle by being a locally recognized and trusted brand which enables kids and youth from lower income households or single/dysfunctional families, to have access to affordable privileges in life.
We do so by operating businesses which provide quality goods and services, at heavily subsidized rates to any family whose kid is enrolled as a Glyph member.

Our Community space operates the core membership business which gives access to weekly activities, workshops, field trips which are non-academic in nature, but instead, designed to cultivate Character, Collaboration and Communication skills.
More importantly, Glyph exist as a safe space to forge valuable relationships which serve as their emotional support pillars outside of school or family; where many kids or youth tend to be struggling in.

Our Academy develops specialty programmes and curriculum in the genres of Technology, Arts, and Life-skills; designed to foster Computational and Critical Thinking capabilities while building Creative capacities.
Above all, the Academy aims to help kids and youth build qualities and find their strengths through alternative subject areas which they could be passionate in, but lack the opportunity or exposure to in the first place.

Our Fitness platform serve as an inspirational ground for aspiring athletes to develop enduring qualities, a nurturing ground to build sports skills; a symbol which Champions resonate with in their pursue of Sporting Success, in spite of the pessimistic view of Sports being a dangerous plunge into an unsecured future.
Even if families lack sporting ambitions, Glyph Fitness remain an active advocate of "Fitness for Life", for we believe fitness is a powerful conduit in developing the traits needed for an individual to be successful later on in life.

Vision – One Asia. One Dream
>Mission – Level the Playing Field & Advance Equal Opportunity for All
>

Our team at Glyph embody 4 characteristics that keep us motivated and excited about what we are doing. We call these the 4 D's:

Driven
Regardless of your background, education or past; if you have the guts, the gumption and the tenacity to do better, Glyph wants you.
Disciplined
No one likes to be micro-managed. Neither do we.
We believe people are the best versions of themselves when they are empowered with autonomy.
Dependable
People need to know that you've got their backs when it comes to crunch time.
Diverse
We accept people from all walks of life and the experiences that shaped them along the way.

www.facebook.com/Glyph.asia
www.Glyph.asia

JOB DESCRIPTION & REQUIREMENT:
Glyph is a small but tightly knitted team of committed souls whilst being heavily bootstrapped and requiring every member to pull their own weight.
We require a highly independent, self-motivated and enthusiastic team player.

What You'll be Doing Exactly:
1. Participation in neighbourhood Roadshows & trade events
>2. Community Visits (New Members)
>3. Daily follow ups on sales leads
>4. Monthly follow ups for renewals
>5. Monthly follow ups on dropped off members
>6. Continuous update of neighbourhood Roadshows and Community Visits heat map
>7. Scouting and planning of sales areas
>8. Hunting for social services events through family service centres and other non-profit entities 9. Programme sales
>10. Manage & grow a portfolio of signature in-house events (Glyph Heartland Bazaar) for partnership opportunities
>11. Acquisition of non-cash partnerships
>12. Sale of sponsored products and services

Must Haves:

Attitude: This isn't a 9-6 job; lots of things to get done and we need to get it done
Aptitude: We are not expecting you to know it all, have it all; but we take chances on people as long as we feel you have the potential and the drive to be better everyday
Ability: You need to be proactive in working with the team, as well as have the intense curiosity and desire to learn whatever's necessary and grow yourself in the process


Certain skill sets which are compulsory would be Microsoft Office and Googling for information. Emotional empathy coupled with great interpersonal skills would take you a long way in this team and the communities we engage with.
Technical and design skills are a huge plus and will earn you brownie points.
We are not looking for qualifications but rather people with the right attitude and are aligned with our Vision, Mission and People Culture.
If you feel being in a Social Enterprise is where you're meant to be, kindly write in to [Click Here to Email Your Resume] and let us know why you'll be a great addition to the team.
Skills
How Will You Make an Impact?

The Scientist II, Molecular Biology (2 year contract) , will take a leading role in verification and validation activities of molecular assays and instruments. The successful candidate will provide technical expertise on a project and group level and will be expected to integrate into a dynamic and multidisciplinary team. The successful individual is required to exhibit a results oriented attitude with the ability Read more
to thrive in the fast paced environment of biotechnology.

The Scientist II will possess the technical capacity to develop experimental hypotheses, design and perform experiments, analyze data sets, and write protocols and reports. Furthermore, they will be expected to present their findings to the project team as well as on a department level. Successful candidate will possess good practical knowledge of molecular biology techniques, such as PCR, qPCR, capillary electrophoresis, NGS.

What will you do?

Represents verification and validation function on a project core team for molecular biology assays and/or instruments development.

Personally conducts experiments using molecular biology methods (nucleic acid extraction, PCR, qPCR, DNA sequencing, gel electrophoresis, etc.).

Maintains accurate laboratory records and data

Exercises independent judgment within defined procedures and practices to determine appropriate action.

Problem solving using knowledge of technical product details, design control and basic regulatory issues.

Designs and conducts experiments independently and writes procedures, protocols and reports

Recommends and executes changes to processes, procedures or products internally to the department.

Possesses strong computer skills and can manage and analyze data sets.

May lead training and guidance of junior scientists; may review and approve junior scientist's work

Adheres to internal policies and procedures, as well as external quality standards.

How will you get here?

I. Education

Required -Master's degree in Chemistry, Biochemistry, Molecular Biology or similar (at upper second class level) with 4 years of experience. Fresh Ph.D can apply.

II. Experience

Extensive hands on experience with molecular biology methods.

Experience with qPCR, CE and/or NGS molecular biology methods.

Experience with statistics packages, e.g. JMP, Minitab.

III. Knowledge, Skills, Abilities

Able to design, plan and execute experiments for proof of concept testing.

Able to write test plan & report, design test matrix, develop test protocols.

Possess good laboratory and documentation practices.

Knowledge of IVD process for MDx and experienced at working at ISO 13485 will be an advantage.
Skills Req. ID: 145407

Are you looking for an opportunity where you contribute to ground breaking discoveries, and state of the art storage technologies?

Are you a highly motivated self-starter with strong analytical skills?

Nurture, build, and enhance your technological skillset with a dynamic and diverse team at Micron. We foster a culture of openness, encouragement, and transparency. You will perform meaningful work by partnering with fellow engineers to improve our NAND Read more
Technology. We want someone with strong communication and interpersonal skills. We encourage you to take the initiative to suggest improvements, ask questions, and pick our brains. Ultimately our goal is a happy work environment, where genuine relationships can be built. Expect to have a good mix of structure, and creative freedom!

Requirements

Science, Technology, Engineering University students currently still studying

We will help to match you to the best fit role based on your qualifications, interest and suitability.

Are you excited by what it takes to be in this role? Apply Now!

As the leader in innovative memory solutions, Micron is helping the world make sense of data by delivering technology that is transforming how the world uses information. Through our global brands — Micron, Crucial and Ballistix — we offer the industry's broadest portfolio. We are the only company manufacturing today's major memory and storage technologies: DRAM, NAND, NOR and 3D XPoint™ memory. Our solutions are purpose built to demonstrate the value of data to unlock financial insights, accelerate scientific breakthroughs and enhance communication around the world.

We are an equal opportunity employer and value diversity at our company. We do not discriminate on the basis of race, religion, color, national origin, gender, sexual orientation, age, marital status, veteran status, or disability status. We will ensure that individuals with disabilities are provided reasonable accommodation to participate in the job application or interview process, to perform essential job functions, and to receive other benefits and privileges of employment. Please contact us to request accommodation.

All qualified applicants will receive consideration for employment without regard to race, color, religion, sex, sexual orientation, gender identity, national origin, veteran or disability status.

For US Sites Only: To request assistance with the application process and/or for reasonable accommodations, please contact Micron's Human Resources Department at 1-800-336-8918 or 208-368-4748 and/or by completing our General Contact Form

Keywords: Singapore || North East (SG-02) || Singapore (SG) || Frontend Manufacturing || Intern || Internship || Engineering || #LI-IT1 || Tier 1 ||
Skills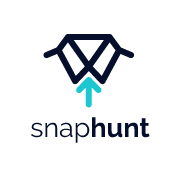 The Offer


Work with a dynamic team and be involved in a global movement
Attractive salary & benefits
Work alongside & learn from best in class talent


The Employer
Our client is an online marketplace platform that produces unique, high-quality organic food products. They are committed to staying transparent and ensuring that all farmers are ethical and sustainable.

The Job

You will be responsible for :

Writing well-designed, testable and efficient code.
Gathering and evaluating user feedback.
Working Read more
as a part of a dynamic team to deliver winning products.
Troubleshooting and debugging to optimise performance.
Responsible for implementing visual elements and their behaviours into user interactions
Working closely with frontend and backend web developers to build all client-side logic
Acting as a bridge between the visual elements and the server-side infrastructure, taking part on both sides and defining overall application looks and functions
Testing and ensuring technical feasibility of all UI/UX designs
Optimising application for maximum speed and scalability
Working with UI/UX Designer and bridging the gap between graphic design and technical implementation to define how the application looks and works


The Profile


You have at least 2 years of experience working on building production level applications
You have experience working with and projects built on Node.js
You possess knowledge of frontend technologies ranging from HTML, CSS, React / Redux, Vue js, etc.
You have experience working with databases like MySQL, PostgreSQL, MongoDB
Having basic knowledge of containerisation such as Docker is a plus
You are familiar with at least one of the cloud platform (AWS/Azure/GCP) and their services
You are interested in software development process automation – testing automation, CI/CD, etc.
You pay strong attention to detail and deliver work that is of a high standard
You are able to adapt easily and thrive in changing environments
You are a creative problem-solver.



Ref :20327067
Skills What You'll Do:

You will be accountable for all aspects of an $1B P&L from bookings, to shipments, to revenue reserves, to operating expenses. You will provide analysis to support strategic decisions, conduct financial reviews of a wide range of business issues and lead financial processes such as planning, forecasting, and reporting. You and your team will drive accuracy, repeatability and control across multiple forecasting dimensions, working directly with Read more
our corporate planning and revenue teams to ensure our reserves are appropriate and our revenue is accurate. You will partner directly with the APJC Distribution Sales leadership team to optimize resourcing and capital allocation through data-driven financial analysis and participate in cross functional company task forces for key initiatives.

The distribution route-to-market is a rapidly growing, dynamic, fast-paced channel that will give you exposure to every aspect of Cisco's businesses and allow you to shape our evolving models and platforms.

Who You Are:

You possess an analytical mind, have a high bar for quality of work, have the ability to drive to action and are willing to roll up your sleeves to get it done. You have a desire to make a substantial impact on decision-making, to learn quickly in a dynamic, high-growth environment and to be a mentor and in-demand partner across the organization.

Our Minimum Requirements For This Role:

● Bachelor's degree (or equivalent) in finance, business administration, or related field, MBA and/or CPA preferred.

● Minimum 7+ years of relevant work experience

● Proven ability to lead a diverse team of talent, constantly striving to make the impossible possible

● Proven ability to work with and successfully influence an executive team

● Directs the resolution of highly complex or unusual business problems applying advanced analytical thought and judgment, maneuvers through ambiguity

● Communicates complex ideas; anticipates potential impact of quality considerations on the product or internal stakeholder experience

● Expert knowledge of GAAP, auditing, organizational finance; financial analysis, financial forecasting and modeling, managing expenses and finances and financial risk management

Why Cisco:

We connect everything: people, processes, data, and things. We innovate everywhere, taking bold risks to shape the technologies that give us smart cities, connected cars, and handheld hospitals. And we do it in style with unique personalities who aren't afraid to change the way the world works, lives, plays and learns. We are thought leaders, tech geeks, pop culture aficionados, and we even have a few purple haired rock stars. We celebrate the creativity and diversity that fuels our innovation. We are dreamers and we are doers.

We Are Cisco.
Skills Our client, a local dynamic company in the bunkering industry seeking for Bunker Clerk/ Cargo Officer.
Requirements:

At least 1 year of relevant experience in bunkering industry and handling onboard bunker tankers.
Possess a Certificate in Basic & Advanced Course on Bunkering Practices (SS600 & TR 48)
Manage cargo operations & documentation.
Excellent communication and interpersonal skills
A team player and responsible.
Able to commerce work with short notice.

OTHERS:

Shift work
Salary up to $4,500 + AWS
Skills About us

SATS – Feeding and Connecting Asia

We are a leading provider of Food Solutions and Gateway Services. Our vision is to feed and connect Asia, and it is our passion to delight our customers. With 70 years of experience, and a regional presence in 14 countries, SATS caters to the needs of the aviation sector and a host of other public and private institutions in areas like defence, Read more
hospitality, healthcare and logistics.

SATS is entering a new phase of growth by expanding our business across the region and connecting our services internationally, so as to create new value for our customers, partners and shareholders. Technology-driven and people-led, we transform ourselves continually by injecting new technology and investing in people so as to build a more sustainable business.

Gateway Services

SATS' Gateway Services encompasses services in ground handling which include ramp and baggage handling, aircraft cleaning, flight operations and load control, airfreight and passenger services. Our offerings also include aviation security, cruise handling and cruise terminal management.

Food Solutions

SATS' Food Solutions comprises in-flight catering, commercial and institutional catering, research and development, food manufacturing and food distribution. Our offerings also include linen and laundry services, and we are the master caterer for the Singapore Sports Hub.

Visit our corporate website http://www.sats.com.sg/ for more information and the latest news.

Key accountabilities

You play a vital role in creating a memorable experience for all our passengers. Your main role involves checking-in, greeting passengers upon their arrival and ensuring a smooth departure process. You may also be tasked to assist passengers with special needs or provide customer service in exclusive premier lounges at Changi Airport. Besides being responsible for buffet table presentations, you also handle meet/greet services at the reception area and perform basic computerized transactions.

Skills & experience

4 GCE 'N' level credits / 3 GCE 'O' level credits / NITEC or equivalent, including a pass in English

Pleasant with a cheerful disposition and good interpersonal skills

Dynamic individual with service aptitude and willingness to go the extra mile

Proficient in English and a second language for effective communication with international passengers

Job Reference:

SATS00440
Skills