Sign in or register for a JobTech account.
Jobs that require

economics

skill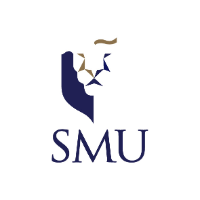 Oversee all data collection/data cleaning/study-related logistical issue to research projects.
Recruitment and scheduling participants for experiments conducting field study in Singapore.
Schedule meetings with stakeholders.
Prepare experiments designed by professors.
Recruitment and training of new undergraduate student assistants.
Prior work experience with basic programming (e.g. web-scrapping for data from on-line marketplace) is a plus.
Any other duties assigned.

Qualifications

Bachelor degree in any of these fields - Information Systems, Computer Science, Psychology, Marketing, Communications and Economics.
Keen interest Read more
in behavioral studies in management and social sciences.
Experience or training in conducting research in management sciences, economics and/or social sciences (casual and/or descriptive research).
Understanding basics in experimental design.
Basic concepts of crowdfunding.
Meticulous.
Ability to work as part of a team and independently.
Excellent written and communication skills.
Fluent in English.
Basic data analysis/analytics is a plus but not required.
Familiar with web-scrapping (using any software or tool) is a plus but not required.
Skills

Are you the right person we are looking for as our team player to support our business growth? As part of our Next-Generation ICT Engagement and Consultancy (Thatz 2.0) growth roadmap, we are seeking keen candidates to join us on our journey as we scale towards greater heights.

Founded since 1998, Thatz International has now evolved into the Next-Generation ICT Engagement and Consultancy establishment.

Thatz 2.0 offers leading edge ICT Read more
& Digital Solutions, as well as, world class Services to organizations, companies or institutions seeking to further their operations or businesses excellence.

A BizSafe3 and TAFEP pledge company, Thatz International has been recognized through various achievements such as Singapore SME1000 since Year 2013 and Total Defense Award since Year 2012. The Founder has also been recognized with the inaugural Teochew Entrepreneur Award 2016.

Join Thatz now to maximize your true potential to the fullest by excelling in your CAREER

ARE YOU THATZ ONE?
Data Engineers (API, SQL and/or GIS)
>
Primary Responsibilities:

Design, build and maintain APIs / Map Services / data pipelines to serve datasets at scale from data producers to data consumers.
Actively partners with the business to implement web services that abstract the complexity of their data producers from various business domains.
Formulate program specifications and basic prototypes.
Produce detailed specifications and writing the programme codes.
Provide hands-on technical support for development, research and quality assurance testing.
Analyze structural requirements for data storage solutions and software.
Deliver digital services powered by data e.g. virtual assistants, recommendation engines, and map-based (ArcGIS).
Provide quality datasets in a timely fashion to downstream needs – data analysts, applications, reporting representatives.

Job Requirements:

A Bachelor Degree in Computer Science/Engineering, IT, Engineering, Mathematics, Physics or related field from a recognized university.
At least 3 years of relevant working experience in API, SQL and/or GIS.

i. API

Understand how to parse common response data formats like XML, JSON, CSV and/or YAML.
Experience in REST services i.e. Web API, Service Stack, Angular.js and/or Node.js.
Able to implement RESTful API lifecycle, unit testing and documentation
Understand and implement GraphQL RESTful API.

ii. SQL

Able to perform data preparation tasks – data fusion, cleansing, masking, augmentation either in SQL, Python and/or Java, as well as loading into databases – RDBMS, MS SQL Server, MongoDB.
Strong quantitative skills with the ability to learn and apply relevant analytical/ statistical tools.
Knowledge in basic economics in providing quality datasets in a timely fashion to downstream needs.

iii. GIS

Experience with ArcPy scripting, ArcGIS Model Builder, ArcGIS Pro and map publishing in ArcGIS Portal and ArcGIS Server.
Able to perform some server administration tasks on Windows and Linux.


3. Able to work in a fast paced environment effectively while managing multiple priorities.

Key objective of this role:
>To deliver awesome user experience through result oriented yet friendly service disposition ...we call it Thatz Way!

Benefits:
Compensation Package:

Basic Salary
H&S Insurance Coverage
Annual Leave and Medical Benefits
Other Benefits


As a people developer, we embrace Thatz Delight for:

Annual Increment based on your job performance
Company events and annual awards
Community and sustainability support


As an advocate for fair employment, we strive to do our best to render objective and merit based considerations for all applications, and we shall communicate with you personally when short-listed. For those who are not short-listed, your profile will be kept for other opportunities where suitable.

Best wishes to your job search!

Feel free to recommend this position to your friend(s) or relative(s) who may meet our needs and be rewarded.

For more information about THATZ and other job listings, please visit: www.thatz.com
Please like our Facebook: www.facebook.com/thatz.international
LinkedIn: www.linkedin.com/company/thatz-international-pte-ltd
Our Software Product: www.thatzcontact.com and https://yummydurian.com
Skills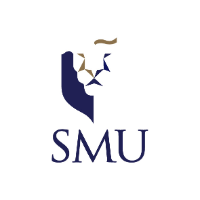 Conduct multi-disciplinary research on consumer behavior in online marketplace;
Lterature review and data collection;
Assist in grant and manuscript preparation;
Collaborations with potential industry partners.



Qualifications

Bachelor degree (or higher) in related fields, such as information systems / computer science / psychology / marketing / communications / economics.
Understanding of behavioral studies (in management and social sciences);
Demonstrated experience or training in conducting research in management sciences, economics, and/or social sciences (causal and/or descriptive research Read more
methods);
Familiarity with basic concepts of crowdsourcing and crowdfunding;
Responsible, professional, and detail-oriented;
Ability to work as part of a team and independently;
Excellent written communication;
Fluency in English;
Familiarity with basic data analyses/analytics is a plus (not required);

Other Informations

Job expectation and compensation commensurate with experience and qualification.
Skills In accordance with the Singapore Ministry of Manpower's Employment Act, the following are MathVision's Key Employment Terms:

1. Job Timings (Non-negotiable)
44 Hours Per Week
Monday, Tuesday, Wednesday, Thursday
11:30 am – 07:30 pm
Saturday and Sunday
09:30 am – 06:30 pm
Lunch Break
01:30 pm – 02:30 pm
Overtime
Employees who work more than the stipulated working hours on any day will be paid for any additional hour worked at 1.5 times their hourly basic rate of Read more
pay.

2. Public Holidays
The Centre will remain closed on all public holidays EXCEPT Labour Day and Vesak Day. The board examinations are held in May/June and we are duty bound to our students to remain open on these two public holidays to assist them in their final examination preparation.
Employees who work on Public Holidays (9:30AM – 6:30PM) will receive twice their basic rate of pay for work on that day.

3. Notice of Termination
The notice period for termination as per the MOM's Guidelines is as follows:
1 day notice for less than 26 weeks of service
1 week notice for 26 weeks to less than 2 years of service
2 weeks notice for 2 years to less than 5 years of service
4 weeks notice for 5 years and above

4. Leave
Annual leave amounts to 10 days, with an additional day of leave for each year in excess of 4 years of service.
Sick leave amounts to 14 days as per the MOM's Guidelines.
Hospitalisation Leave, Maternity Leave, Paternity Leave, and Childcare Leave are
provided as per the MOM's Guidelines.

5. Insurance
A GP Plan and a Hospitalisation Plan are provided for full-time employees.
Coverage starts as from the second month of employment.

6. Job Description:
Math Teachers (For Gr 9-10)
Required Qualifications:
Passionate about the cause of education
Dedicated and patient
Team spirit
Salary Range:
2500 SGD – 3000 SGD (salary will be decided on effective teaching skills and punctuality)
Salary will not be a constraint for the right candidate.

Application procedures
If interested, please email [Click Here to Email Your Resume]
Skills Requisition ID:

222251

Work Area:

Sales

Expected Travel:

0 - 50%

Career Status:

Professional

Employment Type:

Regular Full Time

COMPANY DESCRIPTION

SAP started in 1972 as a team of five colleagues with a desire to do something new. Together, they changed enterprise software and reinvented how business was done. Today, as a market leader in enterprise application software, we remain true to our roots. That's why we engineer solutions to fuel innovation, foster equality and spread opportunity for our Read more
employees and customers across borders and cultures.

SAP values the entrepreneurial spirit, fostering creativity and building lasting relationships with our employees. We know that a diverse and inclusive workforce keeps us competitive and provides opportunities for all. We believe that together we can transform industries, grow economics, lift up societies and sustain our environment. Because it's the best-run businesses that make the world run better and improve people's lives.

Platform & Technologies is the largest Line of Business in APJ and the role of CoE Manager is highly visible and central to SAP's Digital Strategy and 2020 vision. This is a key position in the APJ Platform & Technologies Digital Transformation Office. The candidate is expected to bring deep sales and domain knowledge in the area of database warehousing, Big data and Analytics.

Responsible for business development across the region, developing and supporting strategic sales, driving demand generation for pipeline creation and ensure a scalable execution model for the SAP Platform & Technologies business. This position will specifically be responsible for driving a consistent process for demand management and driving the customer innovation program.

Primary responsibilities include: business planning, market development, strategic deals support execution, sales execution best practice, business development program execution, partner alignment, leading the team of experts and architects.

Key Measurements

Demand Management:

• Execute Sales Plays to build a sustainable pipeline of 4x un-weighted cover, <30><50>

• Individual demand generation in Strategic Customers

• Partner ecosystem demand generation outcome

Customer Engagement Excellence:

• Drive the closure of Big Deals across APJ

• Solutions leadership & deal support across APJ

• Advance Pricing & Commercials

Thought Leadership:

• Localize Global Sales Plays to suit APJ needs

• Enable the Sales to execute Sales Plays

• Customer adoption of SAP's innovation portfolio – reference customers

• Effective Social Media & Digital Selling

Position Requirements

• Executive Presence: Delivers clear, convincing and well-organized presentations. Projects credibility and poise even in highly visible and/or adversarial situations

• Effective Relationships: Builds strong professional credibility by effectively managing and developing relationships

• Solutions Knowledge: Has a thorough knowledge of SAP's Platform & Technology solutions, customer relationships and sales drivers, understands how to drive the sale vs. competitor

Minimum level of required education

: Bachelor's Degree+ MBA or Masters

Specific areas of specialization: 10-15 years of professional experience; demonstrated knowledge/expertise over different aspects of technology solutions

Min 10 years of Database & Analytics Solutions selling experience in competitors space

8+ years customer facing selling experience (sales/marketing/bus development/pre-sales)

1-2 years of SAP product application experience is a plus

Management consulting experience a plus

Knowledge

C-Level value based selling and positioning experience

Executive workshops design and facilitation

Domain experience Database & Analytics

Ideally an understanding of SAP solutions, real-time business scenarios

Understanding of SAP Ecosystem (SAP Internal, Partner, Customer)

Skills & Ability

Open doors for new business opportunities – "Rainmaker"

Ability to leverage and execute best practices approach

Engaging and influencing cross-functional organizations

Business planning, business case development, & operational excellence

Experience

Sales/marketing/business development experience

Record of building strong customer/partner relationships

Business strategy planning

Knowledge Management

WHAT YOU GET FROM US

Success is what you make it. At SAP, we help you make it your own. A career at SAP can open many doors for you. If you're searching for a company that's dedicated to your ideas and individual growth, recognizes you for your unique contributions, fills you with a strong sense of purpose, and provides a fun, flexible and inclusive work environment – apply now

.

SAP'S DIVERSITY COMMITMENT

To harness the power of innovation, SAP invests in the development of its diverse employees. We aspire to leverage the qualities and appreciate the unique competencies that each person brings to the company.

SAP is committed to the principles of Equal Employment Opportunity and to providing reasonable accommodations to applicants with physical and/or mental disabilities. If you are in need of accommodation or special assistance to navigate our website or to complete your application, please send an e-mail with your request to Recruiting Operations Team (Americas: Careers.NorthAmerica@sap.com or Careers.LatinAmerica@sap.com, APJ: Careers.APJ@sap.com, EMEA: Careers@sap.com).

Successful candidates might be required to undergo a background verification with an external vendor.

Additional Locations

:
Skills Position Overview

The Vendor Management Intern will be a part of the Software Supply Chain Management discipline. The intern will work closely with the other Vendor Managers on activities such as Contract Management, Vendor Relationship and Performance Management as well as Risk Management.

Responsibilities

The intern will be responsible for creating, documenting and working on Vendor Management processes while looking for ways to improve, automate and increase efficiency of the Vendor Read more
Management operation.

Minimum Qualifications

· Undergraduate in Supply Chain Management, Project/Program Management, Business Administration, Economics or another similar business-related degree

Preferred Qualifications

· Good analytical and communication skills, adaptable, good time management skills, proficient in Microsoft Office

Learning Benefits

· Learn and experience software supply chain management/vendor management.

· Learn about the various aspects of vendor management such as contract, performance, relationship and risk. Experience collaborating with diverse and geographically distributed teams and stakeholders on various vendor management initiatives.

About Autodesk

With Autodesk software, you have the power to Make Anything. The future of making is here, bringing with it radical changes in the way things are designed, made, and used. It's disrupting every industry: architecture, engineering, construction, manufacturing, and media and entertainment. With the right knowledge and tools, this disruption is your opportunity.

Our software is used by everyone - from design professionals, engineers, and architects to digital artists, students, and hobbyists. We constantly explore new ways to integrate all dimensions of diversity across our employees, customers, partners, and communities. Our ultimate goal is to expand opportunities for anyone to imagine, design, and make a better world.
Skills

Develop systems and procedures to capture and register risk and compliance requirements.
Define organization risk appetite and acceptance level.
Lead in conducting audit to identity, analyse and assess gaps on financial and operation risk including business continuity impact.
Develop and implement strategies and action to minimize non-compliance, mitigate risk and drive improvement.
Advise business units on procedures and practices pertaining to business risk and compliance.
Collaborate with authorities and professionals to analyze, develop Read more
compliance standards and address issues pertaining to compliance and legal affairs.
Explains corporate governance and conduct periodic review of rules, regulations, company policies and procedures and adhered to meets the company Business Conduct.
Define, track and publish corporate risk and compliance health report
Provides support, education and training to staff to build risk awareness within the organization
Establish and execute staff development and succession plans.

Requirements:


BSc/BA in Law, Degree in Finance, Economics, Industrials Engineering, Accounting or Commerce with risk management content will also be considered.
Professional certification (e.g. Certified Compliance & ethics Professional CCEP is a plus
10 years' experience in risk analyst and compliance management, preferably in manufacturing environment.
Experience in setting up risk and compliance department and defining corporate's direction
Experience in analysis and review of contract, trade compliance and risk assessment.
Experience in assessing risk impact, generate resolution and mitigation actions in a complex working environment.
Experience in dealing with ambiguity and yet able to provide clarity on approach and direction to pursue Domain Expertise
Possess innate and intuitive knowledge of the company vision, goal and culture.
Familiar with industry risk, compliance practices, professional standards and business law
Knowledge legal requirements and control such as anti-money laundering
Ability to read and correctly interpret trade journals, government regulations and legal documents.
Knowledge in risk compliance benchmarking, integrating best practices, simulating risk assessing impact
Ability to respond appropriately to inquiries from courts, regulatory agencies and outside consultants
Possess business and financial acumen with commercial awareness
Strong information processing capability and ability to understand broad business issues
Possess technical appetite to leverage technology to drive work improvement and efficiencies
Ability to think out-of-the-box to generate innovative and sustainable solutions
>

5 days work week
>North Area
>MFG Industry

Interested candidates, please state last / expected salaries, notice period and email to: [Click Here to Email Your Resume]
>(In MS Words format preferred)
Attn: Audris Teo (Registration No.: R1102063)

TODAY'S CAREER PTE. LTD.
>10 Anson Road International Plaza #30-13
>Singapore 079903
>Fax: 6227 6121
>Employment Agency Number: 96C3160
>GST Registration Number: 201008417C

Log in to our website for the most current list of job advertisements: (Click the advertisement link at Job Seeker page)
>Website: www.todaycareer.com.sg
>Email: [Click Here to Email Your Resume]
Skills Job Responsibilities

Responsible for managing the implementation of Indirect Procurement initiatives at country level.
Responsible for establishing a close collaboration with all relevant stakeholders in order to provide solutions that support the stakeholders' requirement.
Lead the procurement process i.e. spend and capital expenditure from opportunity assessment, data gathering, market analysis, sourcing, negotiation, vendor selections
Deploy cross-functional team approach by collaborating closely with regional, global counterparts and functional experts in execution of category Read more
management strategy
Govern the execution of Global Procurement Policy, ensuring that the policy is best adapting to local requirements in terms of business, culture, legal, regulatory and economics from time to time
Responsible for briefing the stakeholders (internal customers) on deployment plans, activities, timelines and their respective roles & responsibilities
Evaluate suppliers' capabilities together with stakeholders on quarterly basis.


Job Requirements

Min. Diploma / Degree
Min. 3-5 years of experience in Indirect Procurement / Sourcing Services


Application Procedures
>If you meet the requirements of this role, please email a detailed resume in Word document to:
Lynn Mak Ling Ling (CEI Registration No.: R1986990)
[Click Here to Email Your Resume]
>Recruit Express Pte Ltd (EA No. 99C4599)
>Tel: 64380998
Skills Job Role Summary

Responsibilities:

Key trading commercial resource to drive opportunity identification, capture and risk mitigation/control

Recommend trading opportunities via arbitrage analysis, tracking of specific commodity movements, import/exports, trade flow analysis and blending opportunities

Provide economic analysis for opportunity evaluation and capture learnings from missed opportunities

Support derivatives trading and policy with analysis of new and existing usage of derivative instruments

Power-user of strategic tools that support trading activities: Data systems, bespoke analytical tools, Read more
Reuters Eikon, SAP

Contribute to special projects, strategy studies and new market entries

Complete analysis and reporting for trading performance, supports annual plan development

Liaison between Headquarters and Global Trading Offices

Requirements:

Bachelor's degree or above in Engineering, Economics, Finance or Supply Chain

Experience and knowledge of crude oil or products markets

Experience and knowledge of derivatives, risk evaluation and management techniques, or financial analysis

Good understanding of global oil markets and refining

Interest in supply chain optimization, trading and business strategy

Excellent analytical thinking and ability to leverage analytical tools (Tableau desktop, Excel, Reuters, Market View, Publications etc.)

Strong drive and motivation; strong continuous improvement mindset

</p></p>

Job Role Responsibilities

RCM

</p></p>

Expected Level of Proficiency

RCM

</p></p>
Skills Requisition ID:

226288

Work Area:

Software-Design and Development

Expected Travel:

0 - 30%

Career Status:

Professional

Employment Type:

Regular Full Time

COMPANY DESCRIPTION

SAP started in 1972 as a team of five colleagues with a desire to do something new. Together, they changed enterprise software and reinvented how business was done. Today, as a market leader in enterprise application software, we remain true to our roots. That's why we engineer solutions to fuel innovation, foster equality and spread opportunity Read more
for our employees and customers across borders and cultures.

SAP values the entrepreneurial spirit, fostering creativity and building lasting relationships with our employees. We know that a diverse and inclusive workforce keeps us competitive and provides opportunities for all. We believe that together we can transform industries, grow economics, lift up societies and sustain our environment. Because it's the best-run businesses that make the world run better and improve people's lives.

PURPOSE AND OBJECTIVES

The Industry Business Unit (IBU) Banking represents one of SAP's Growth Industries. Today more than 12,000 banks in 140+ countries rely on SAP software.

The IBU works closely with customers, partners and other internal and external stakeholders to define SAP´s industry strategy and drive its execution.

The IBU drives innovation in the overall SAP banking solution portfolio to not only help banks but also financial technology companies and financial corporations to improve, grow and transform their business in a challenging market environment.

The IBU is a team of highly experienced business and SAP solution experts that provides deep industry, business and market expertise to support the execution of the industry strategy, including development and launch of new products, M&A, partner strategies, sales & marketing activities, strategic implementation projects and activities to successfully enter new markets.

We are taking our banking portfolio to the next level by integrating it with SAP's innovations in all Technology and Business Solution areas.

We are looking for an expert focusing on the Finance processes of banks to strengthen our team.

EXPECTATIONS AND TASKS

As Senior Solution Specialist for Finance in Banking you create breakthrough innovations that propel our banking solutions to the next level and support the adoption to achieve competitive advantage. Furthermore, you work closely with development to define the industry roadmap. You support strategic deals, customers and partners globally and build the liaison between customer projects and development departments. If required, you also support implementation projects when creating solution architectures and roadmaps along with providing solution reviews.

Youdrive the launch of new solutions including commercialization and rollout to internal and external stakeholders as part of the go-to-market to ensure successful adoption. Furthermore, you support the field and our expert partners when creating end-to-end sales demos and review associated story boards. You ensure delivery of rollout material, e.g. collaterals, references, success stories in highest quality.

You stay connected to customers, end users and the SAP ecosystem to ensure grass-root level understanding of their current and future needs. You coach customers and train and educate key multipliers (SAP internal and external) on how they can make best use and benefit from latest SAP Solutions and Technology Innovations and educate them on the benefits that the SAP Banking portfolio provides.

EDUCATION AND QUALIFICATIONS / SKILLS AND COMPETENCIES

We are looking for an experienced SAP Expert with a strong focus on Finance with deep understanding of our solution offering in Banking and Finance. Ideally, you have several years of business and SAP experience in the Banking Industry with a profound understanding of the related business processes and the related IT system landscapes.

Required skills

Several years of experience resulting in in-depth understanding of Banking and Finance requirements

Deep understanding of banking IT architecture for subledger and finance processes

Business acumen in accounting and finance processes, including Enterprise General Ledger, Profitability Management, Sub-Ledger, IFRS.

Being comfortable to cover both: deep in a product- as well as in high-level strategy presentations

Knowledge of the SAP offering for Banking overall and specifically the Finance portfolio

Experience with latest technologies from SAP, especially in the areas of Finance & Risk, e.g. SAP Smart Accounting, SAP S/4HANA for financial products subledger, S/4HANA Finance, SAP Profitability Management (PAPM/FSPER), SAP Analytics Cloud, SAP Financial Services Data Platform

Project and Product experience in the Banking industry

Ability to work in a global team of senior experienced colleagues

Preferred skills

Consulting & Presales experience with SAP Banking solutions and our solutions for the CFO

Excellent communication skills on all levels

Strong analytical skills

Global network to Financial Services Teams within SAP and Partner

Very strong team player and highly motivated to achieve stellar results with a strong self-initiative

Program Management skills

WORK EXPERIENCE

Professionals with at least 5+ years of experience

#SEAHotJob

WHAT YOU GET FROM US

Success is what you make it. At SAP, we help you make it your own. A career at SAP can open many doors for you. If you're searching for a company that's dedicated to your ideas and individual growth, recognizes you for your unique contributions, fills you with a strong sense of purpose, and provides a fun, flexible and inclusive work environment – apply now

.

SAP'S DIVERSITY COMMITMENT

To harness the power of innovation, SAP invests in the development of its diverse employees. We aspire to leverage the qualities and appreciate the unique competencies that each person brings to the company.

SAP is committed to the principles of Equal Employment Opportunity and to providing reasonable accommodations to applicants with physical and/or mental disabilities. If you are in need of accommodation or special assistance to navigate our website or to complete your application, please send an e-mail with your request to Recruiting Operations Team (Americas: Careers.NorthAmerica@sap.com or Careers.LatinAmerica@sap.com, APJ: Careers.APJ@sap.com, EMEA: Careers@sap.com).

Successful candidates might be required to undergo a background verification with an external vendor.

Additional Locations

:
Skills