Sign in or register for a JobTech account.
Jobs that require

efficient

skill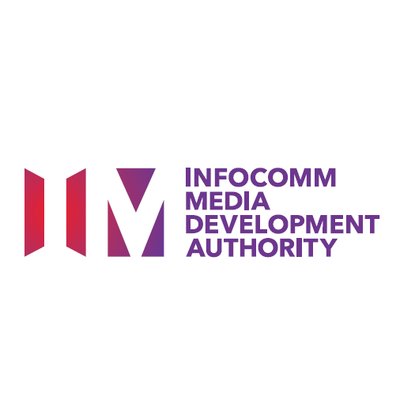 Review and implement the various regulatory and licensing frameworks for the postal sector with the objective of ensuring these frameworks support the overall IMDA's vision of a vibrant, world-class info-communications sector that drives the economy, bonds communities and powers a Smart Nation.
Responsibilities
Develop and review strategic planning, licensing and regulatory frameworks and policies for postal sector so as to ensure that they continue to be relevant in the current market; and implement the changes arising from the reviews. These include infrastructure plans, licensing policies, competition policies, quality of service policies and consumer protection policies.
Undertake market studies on developments in postal and the related industries that could have impact in the postal sector to anticipate how the relevant markets are expected to evolve, and recommend changes to future-proof existing legislative, regulatory and market development frameworks. These include developments in the e-commerce and logistics sectors and their interplay with the postal sector and the developments in the international postal network and the impact on domestic postal regulations and postal rates.
Administer policy and regulatory frameworks for postal operator licences, in order to ensure that the frameworks are effectively and efficiently implemented.
Initiate investigation or enforcement actions against postal licensees for potential contravention of the licensing conditions to ensure compliance.
Address queries relating to licensing functions, policies and framework from licensees and general public.
Suitable candidates may take on supervisory responsibilities to coach and guide junior officers.
Requirements
Background in Economics, Public Policy or Communications.
Preferably with experience in postal industry, or policy making in the government.
Knowledge of competition and regulatory concepts and frameworks
Good writing and communication skills
Familiarity with policy formulation process
Stakeholder engagement skills
Presentation and facilitation skills
Position will commensurate with experience.
Only short-listed candidates will be notified.
Skills

Job Responsibilities:
Administer, Monitor, maintain and optimize WAN, LAN, Wi-Fi networks for optimal performance and maximum availability.
Troubleshoot, evaluate and resolve hybrid wan/LAN/Wi-Fi performance and capacities issues.
Perform WAN/LAN/Wi-Fi/Firewall/Load balancer configuration, backups and regular network documentation updates.
Collaborate on the design and implementation of new technical solutions.
Troubleshoot and optimize WAN circuits with upstream provider.
Manage and coordinate the administration of several systems
Assist with security and third-party software installations.
Provide next level support to the level 1 support team.
Communicate and liaise with all company departments; notify appropriate parties immediately of any issues which may affect efficient operations including, but not limited to, outages, service disruptions, and network bottlenecks.
Maximize network performance by monitoring performance; troubleshooting network problems and outages; scheduling upgrades; collaborating with network architects for network optimization.
Secure network system by establishing and enforcing policies; defining and monitoring access.
Take an automated data driven approach to diagnosing and solving complex network infrastructure issues
Leverage automation skills and take a "DevOps" approach to improve efficiency of solving complex network infrastructure issues, network management.
Demonstrate a high level of energy, results driven and able to work under pressure with tight deadlines
Qualifications:
4-8 years' experience in Network implementation and support role for a large IP network
Full comprehension of the TCP/IP application suite and OSI models
Experience with administration, implementation, and troubleshooting of IPv4, Layer 2 and Layer 3 switches
Experience with Cisco WAN Routes, Cisco Nexus switch, Juniper/Fortigate firewalls, F5/Netscaller Load balancers, Dynamic routing protocols, DHCP, NAT, and QoS
Experience implementing interior and exterior WAN routing protocols and New WAN technologies (SDWAN)
Experience with New technologies: SDWAN, NSX, ACI and Cloud computing
Network installation experience in a high availability LAN, data center or NOC
Experience with LAN switching (spanning tree, VLAN, trunking, IGMP, PIM)
Experience with DMVPN, VPN/SSLVPN Tunnels, VoIP and Multicast
Experience with network monitoring tools
Familiarity with Unix-like systems such as MacOS, Centos and Ubuntu
Experience with virtual server environments.
Experience with scripting for network automation
Attention to detail and discipline to utilize best practices for network systems and security
Excellent oral, written and interpersonal communication skills
Ability to interact with both internal and external customers who may be technical or non-technical
Willing to work after hours/weekends to perform planned and emergency network maintenance
Ability to travel to sites for installations and maintenance
Ability to work independently but also a team player
Displays a passion for high customer satisfaction and achieving operational excellence
Certifications in Cisco (CCNP minimum/CCIE desirable) preferred
Certifications in Juniper, VMWare, Fortigate, F5 certifications are desirable
Skills

Fast growing start-up headquartered in Toulouse with regional offices in Singapore, Denver, Berlin and Melbourne. Founded in 2014 and privately owned, with Alstom & Continental as minority shareholders. With over 120 highly-skilled and passionate employees specializing in robotics, computer vision and vehicle dynamics, easymile supplies smart mobility solutions and autonomous technologies powering driverless vehicles with existing products such as: the EZ10, a 100% electric driverless shuttle deployed in 20 countries worldwide; the TractEasy, the first autonomous electric baggage tractor jointly developed with TLD.
**Responsibilities **
Shape EasyMile's data platform by ingesting, manipulating, and visualization data across on-premise data platforms
Leverage the best tools to define processes and workflows.
Ensuring that data is ingested and analysed securely and efficiently
Define, Implement and maintain pipelines / workflows for training, validation, and optimization of machine learning based algorithms
Develop, construct, optimize and maintain machine learning based infrastructure(s) (e.g. databases / data lakes, training server(s))
Employ sophisticated analytics programs, machine learning and statistical methods to prepare data for use in predictive and prescriptive modeling
Collaborate with cross functional agile teams of software engineers, data scientists, and others.
**Essential **
Bachelor Degree in Computer Science, Computer Engineering, or a related field
Experience as a Data Engineer, Software Developer, or similar.
**Experience with Machine Learning toolkits like Tensorflow**
Demonstrable aptitude in Python development
Experience working with cloud-based infrastructure (AWS, GCP)
Experience in data processing / ETL implementation (e.g. Beam, Airflow, Dataflow, Spark)
Experience with building data lakes and data warehouses
Good knowledge of writing performant SQL, Airflow, DataFlow and Spark
Containers technology including Docker and Kubernetes
Experience with real-time stream-processing systems (e.g. Kafka)
Very good oral and written English.
**Strongly desirable **
Experience with Tensorflow and KubeFlow
Experience with AI algorithm design
Experience in the automotive industry

Skills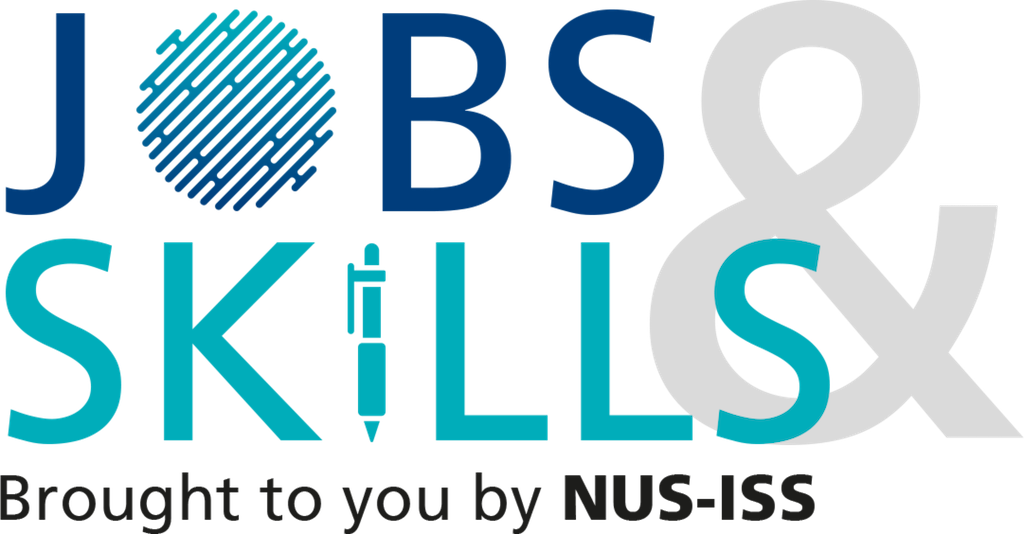 Singapore Airlines is looking to hire NUS-ISS talent.
• A member of the Data Engineering team and will be responsible for engaging with the Customer Data Management Officer, Data Protection Officer, data engineers, product & systems owners, and business users to ensure that privacy & security requirements are defined, documented, translated into effective & consistent processes to meet compliances to various jurisdictions like EU GDPR, PDPC, etc, and tracking of such activities to ensure compliances are met.
• Architect, implement & manage the tools used for management & reporting on metadata, systems/data lineage, data profile & quality, sensitive (including PIIs) data discovery & remediation, and data governance related activities.
• Align SIA's Information Security Strategy with any data governance programs and initiatives.
• Assist the business in the planning, prioritization and budgeting of their Data Governance related IT projects.
• Assist the business in the budgetary sizing of their IT plans.
• Required to take on Scrum Master roles in an Agile model to drive lean, efficient, value driven delivery of the IT Product/platform to support data management & governance initiatives.
• As Scrum Master, you will need to execute the Agile approach with good judgment, to manage the effort to achieve the product goals and manage Backlog prioritization within designated constraints. Blending with traditional project management principles and practices may be expected to fit large, complex, mission-critical, enterprise-level projects etc.
• As Scrum Master, you will need to support the Product Owner:
In managing customer expectations for deliverable.
Managing stakeholder communications.
Manage an effective system of project governance including Risk & mitigation.
Process Management and Improvement Responsibilities.
Champion ongoing process improvement initiatives to implement best practices for Agile Product Management.
• Any relevant ad-hoc project management duties to support the activities of data governance management
Skills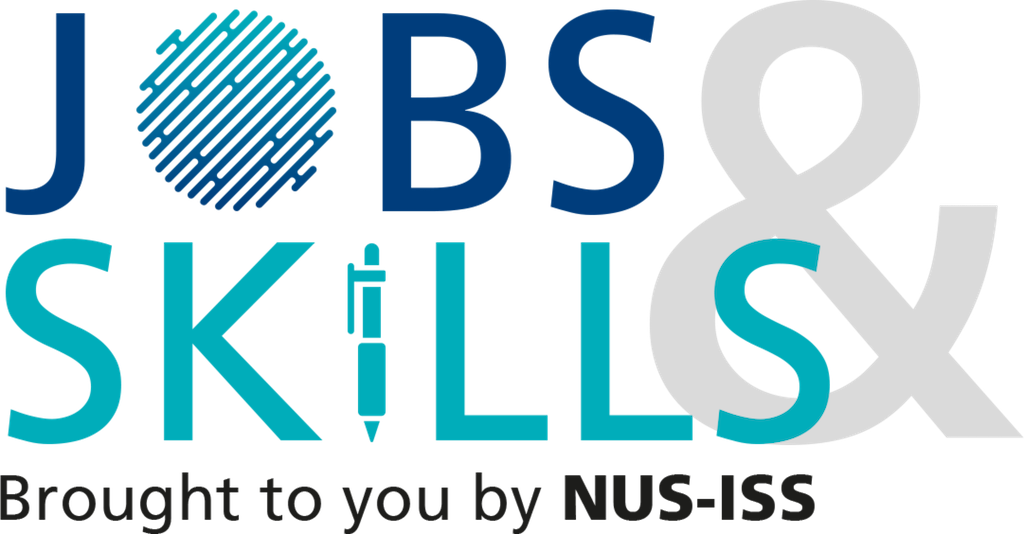 Shopee is looking to hire NUS-ISS talent.
Job Description:
- Ensure Shopee products (across iOS, Android apps, websites and back-end systems) are shipped against aggressive deadlines and exacting standards
- Be the operational heart of a cross-functional team of developers, designers, QAs and product managers, setting the pace and proactively establishing efficient processes
- Relentlessly improve communication and resource allocation methods to ensure productivity and quality stays high as the team scales and product gets more complex
- Optimize process to balance between speed and scalability and continuously improve the efficiency of the current processes
Requirements:
- Highly potential fresh graduates with no prior experience WILL be considered
- Graduated from a reputable University with Bachelor Degree in Engineering, Computer Science or related field
- A resourceful problem solver, with a strong sense of ownership
- Highly organized, able to prioritize and create order in chaos
- Outstanding in interpersonal communications and excellent at rallying the team
- Full of drive, with a bias towards action
- Ready to hit the ground running
Skills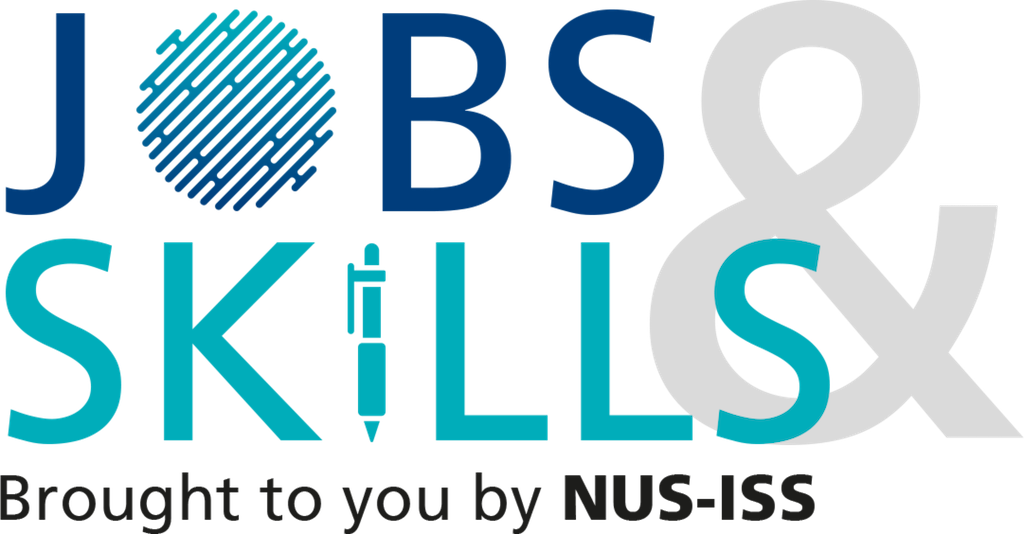 We have a great opportunity for a talented and self-motivated Senior Developer to join our Project Management team at NCS. At NCS, we seek to nurture talents in creating and developing innovative solutions. If you are passionate about new technologies and new ideas, NCS could be a place for you!
As our Senior Java Developer, you will work both on product features as well as on building our team and capabilities. You will be the responsible for features development and launch, be the technical leader in the organisation and providing mentorship to the Engineering team. By joining our team, you will have the opportunity to be part of innovative technology products that have a real business or social impact.
Our ideal candidate is the one with the strong passion to build complete and robust product and drive it to its maximum potential with continuous feature building and updates.

Roles & Responsibilities
• Write elegant, semantic and easily maintainable code.
• Complete the product development and quality assurance efforts.
• Participate and lead, when needed, the requirement gathering meetings with major clients.
• Make changes to configurable items, which include hardware, software, documentation, etc. It covers configuration management planning, configuration identification, configuration controls & audits
• Develop unit test package, execute tests & document test results to ensure the quality of the program
• Assist in the integration testing, system testing, User Acceptance Test ( UAT) & implementation activities to fix the reported problems/bugs of the system to ensure the smooth execution of programs in the production environment
• Investigate all reported problems/errors & initiate amendments & testing so that the system can operate correctly & efficiently
• Prepare & maintain up-to-date system documentation.
• Analyse functional requirements to translate into application design using established design methodologies and guidelines
• Ensure codes comply with security guidelines
• Work with team lead to ensure design and programme codes conform to architecture and design standards, and that design satisfies functional and system requirements
• Participate in requirements gathering; work with Business Analysts in reviewing and refining functional specifications
• Participate in peer reviews to improve project quality

The ideal profile should have / be
• Degree in Computer Science, Software Engineering or equivalent preferred
• Strong programming skills – at least 3 years development experience
• Ability to pay excessive attention to application quality and ease of use
• Passion for intuitive user interfaces
• Strong Java / J2EE abilities
• Good understanding of AngularJS, Spring, SQL, Hibernate and ORMs
• Good understanding of RESTful services
• Reasonable HTML, CSS, JavaScript abilities
• Bonus for knowledge of iOS and Android development
• Bonus for knowledge of SAML 2.0, OAuth 2.0, JWT protocal.
• Ability to work under pressure and meet deadlines
• Strong problem solving skills and ability to think out of the box
• Team player with strong communication and interpersonal skills
• Self-motivator with a positive attitude and with high energy
• Customer focused
• Proficient in written and spoken English
Skills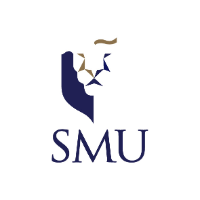 Administrative support for business travel, related logistics and business travel claims
General office and admin support for both Dean and IIE offices
Collate and facilitate processing of staff claims and invoices
Ensure a proper and efficient filing systems for easy retrieval of information, including setting up process flow and tracking / scanning of documents and archival of old documents
Logistics support for events
Assist in coordinating ad-hoc office functions / events or activities

Qualifications

A Read more
level / Diploma holder / Bachelor's degree in any field, fresh graduates or 1-2 years of relevant work experience
Detail-oriented and team-oriented with a strong desire to be successful
Able to think creatively and problem-solve in high pressure situations
Strong work ethic as well as a dedicated and positive attitude
Effective communication and stakeholder management skills; pleasant and professional at all times with co-workers and vendors
A keen sense of ownership and accountability
Excellent project management and organizational skills
Acts with a sense of urgency to meet tight deadlines
Thinks beyond own area of responsibility examining linkages and interactions between different parts of a system

Other Informations
Candidates who do not possess the stipulated educational requirements and/or work experience may be considered. If successful in their job application, they will be offered a job title and salary package commensurate with their educational qualifications and work experience
Skills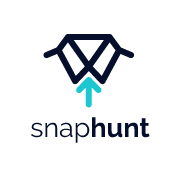 The Offer

Join a high growth IT Solutions and Services provider

Excellent career development opportunities


The Employer
Our client is a rapidly growing IT Solutions and Services provider focused on providing services around Enterprise Solutions, Custom solutions and Business Intelligence solutions. With a growing clientele in the region, they are looking for passionate business analysts, developers, architects to join their team in Singapore.

The Job
As an RPA Developer, you will be responsible for Read more
:

Designing, developing, testing, deploying and documenting automation workflows and creating reusable components.
Implementing and configuring programs, scripts and objects that are efficient, well structured, maintainable and easy to understand.
Analysing business processes to suggest process improvements and developing RPA solutions around them.
Thoroughly testing packages in the environment it will be hosted in or supported deployment environments, with responsibility for the overall testing cycle.
Supporting existing automation/processes and implementing change requirements as part of a structured change control process.
Creating and documenting test procedures and scenarios for the pre-UAT phases.
Problem-solving issues that arise in day to day running of robotic processes and providing timely responses and solutions as required.


The Profile

You possess a Degree/Diploma in Computer Science, Engineering or related field and have a solid knowledge of .NET.
Experience working with UIPATH, Kapow and Automation Anywhere would be a significant plus.
You have experience working on similar projects within Banking/Accounting/Financial Services/IT industry.
You possess strong analytical skills and are comfortable dealing with complex problems.
You pay strong attention to detail and deliver work that is of a high standard.
You are highly goal-driven and work well in fast-paced environments.


Ref No: 70200604
Skills
JOB DESCRIPTION
The successful candidate will be involved in the marketing and administration of programmes. He/she will be required to be involved in student admissions, orientation and communicating with students. In addition, the candidate will be required to coordinate marketing communications activities including copy edit and proofread the marketing collaterals.
>
Key Responsibilities:

Assist in planning the department's activities and attaining the department's objectives.
Support the branding and marketing efforts of the department
Liaise Read more
with partner universities and external stakeholders.
Maintain an efficient filing and tracking system for easy and fast retrieval of document, as well as meet regulatory requirements.
General administrative duties such as collation of data, preparation of reports, information updates.

JOB REQUIREMENTS
Requirements:

Degree with at least 5 years working experience
Experience in Marketing preferred
Business-oriented with strong relationship management and administrative skills
Excellent interpersonal, communication and presentation skills
Self-motivated, versatile, resourceful, and result-oriented
Good leadership skills and a team player
Must have excellent writing skills with good knowledge of marketing techniques.
Proficient in Microsoft Office applications.



Applicants who possess relevant experience for the above responsibilities are most welcome to apply. If you do not possess the above experience, your application will still be considered on individual merits and you may be contacted for other opportunities.

Please submit your updated resume in MS format by using the APPLY NOW BUTTON

Alternatively, you may email your resume to [Click Here to Email Your Resume]
By submitting your personal data and/or resume, you give consent to collection, use and disclosure of your personal data and/ or resume by the company (or its agent) for the purpose of the processing and administration by company relating to this job application.
Please include the following information in your resume:
>• Education background
>• Work experiences in point forms
>• Reason (s) for leaving
>• Current and expected salary
>• Date of availability / Notice period

We wish you all the best in your career search.
>Richard Lam Weng Wah
>Registration Number: R1217553
>EA Licence No: 06C2859
Skills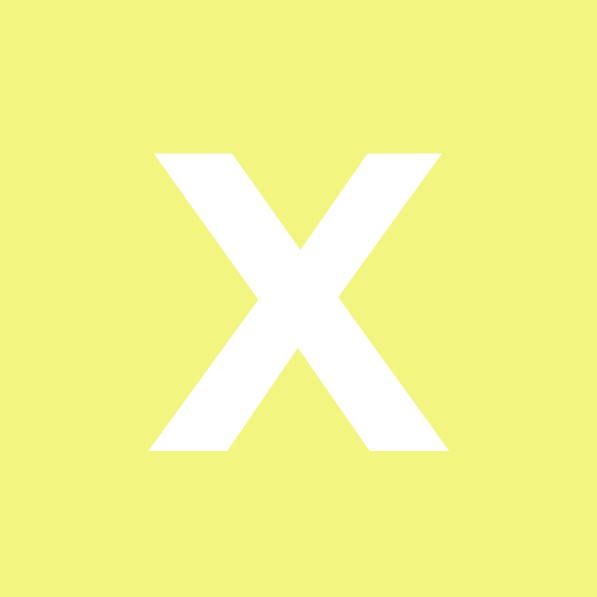 ABOUT XCEPTOR

Xceptor is the leader in data-centric intelligent automation software. We capture and transform data; overhaul and optimise processes. We automate the complex. Simply.

As part of the ecosystem of digital transformation technologies, we intelligently connect the right data, in the right format, at the right time.

With over 55 clients including HSBC, J.P. Morgan, Standard Chartered, BNY Mellon and Deutsche Bank, Xceptor has locations in London, New York, Singapore, Read more
Cape Town and Sydney.

OUR APPROACH

Since Xceptor's formation in 2003, we have been passionate about data. Our technology is different, as is the way we do business.

Our clients: We pride ourselves on our straightforward and honest approach from a project and commercial perspective. This has enabled us to build strong, global relationships so we now work with an impressive client list of industry leaders in banking, financial services, insurance and energy trading. We are a key partner in our clients' digital transformation programmes.

Our solution: Xceptor has been at the forefront of automation since 2003. Today we work with our clients to put data at the heart of intelligent automation. With large and increasing amounts of data driving complex processes and workflows, our solution can handle simple tasks with structured data to complex processes with unstructured data. We are part of the digital data revolution.

Our people: We are on an exciting journey. Our people enable Xceptor to be the high growth, profitable company that it is today. And we still have so much more to do. Check out what are our team are saying about working at Xceptor on Glassdoor and our Careers page.

THE ROLE

The Individual: This role will focus on managing the successful delivery of projects for our customers by ensuring their requirements are understood and met, the implementation scope agreed and adhered to, and the project is completed on time and within budget.

Key Responsibilities:

Project governance including agreeing project objectives and scope, project initiation, reporting and closure

Customer and stakeholder management

Proactive identification, tracking and management of delivery risks, ensuring that adequate mitigation and contingency is in place

Managing project activities and administration

Change control and management of project scope

Steering the customer and project to meet project objectives

Managing the project budget including time spent and projected burn rates

Reporting project progress internally and to the customer, following the agreed reporting method, format and frequency

Generating the appropriate Management Information to track/measure project milestones, outputs and outcomes

Managing the project close down process including lessons learned and hand-over to the support team

Providing transparency on progress, risks, performance and delivery

Supervising members of the implementation team

A willingness to take responsibility is also key, combined with the ability to identify and desire to fix any problems that arise.

EXPERIENCE AND QUALIFICATIONS

This role will require someone with exceptional stakeholder management skills, who is be able to bring together our clients' project teams and our own.

In order to be considered for this role, candidates MUST have the following:

Significant experience of working as a Project Manager within a Software company

Experience of successfully managing customer engagements to completion, with a demonstrable focus on customer satisfaction

Strong commercial awareness, exceptional interpersonal and client facing skills

Strong technical background with a good all-round knowledge of IT

The successful candidate is also likely to have the following experience:

Direct customer engagement within a professional services function

Successfully managing project delievrables to completion with a demonstrable focus on customer satisfaction

Strong commercial awareness, excellent client facing and interpersonal skills

Must be a self-starter, with strong communication skills

Ability to rapidly understand the customer environment and needs

Excellent analytical and problem-solving skills, combined with the ability to provide efficient solutions

Adaptable and comfortable taking own initiative

Willingness to travel periodically based on customer and business need

Exceptional verbal and written presentation and communication skills

Bachelor's degree or equivalent experience

In addition, a technical background and financial services experience would be highly beneficial

In return we will offer exposure to global, blue-chip clients and an unparalleled experience of best practice. This is a fast-paced, dynamic and highly collaborative environment where there are significant opportunities for growth and development.
Skills