Sign in or register for a JobTech account.
Jobs that require

efficient

skill

Singaporean candidates only
Personalized service over the telephone to customers on banking products, accounts, and services enquiries in an effective and efficient manner.
Handle email enquiries and live chats.
Understand customers' needs and provide appropriate/ customized solutions.
Identify cross-sell opportunities (ie. banking platforms) during customer interaction.
Gather customers' feedback and provide timely feedback to the Team Lead on issues for improvement.
We are looking for passionate, customer-focused individuals:
Preferably with prior customer service experience in a call centre environment.
Demonstrates good communication skills and able to work in a pressurized and highly driven environment.
Minimally a Diploma holder. Fresh graduates are welcomed.
Comfortable to work rotating shift hours including weekends and public holidays.
Skills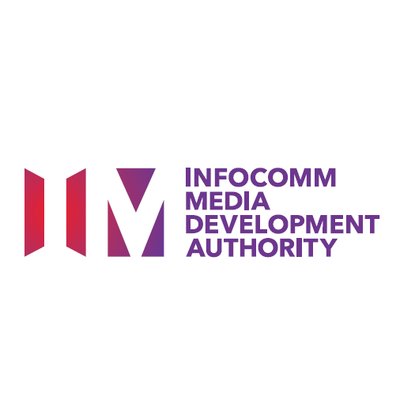 Review and implement the various regulatory and licensing frameworks for the postal sector with the objective of ensuring these frameworks support the overall IMDA's vision of a vibrant, world-class info-communications sector that drives the economy, bonds communities and powers a Smart Nation.
Responsibilities
Develop and review strategic planning, licensing and regulatory frameworks and policies for postal sector so as to ensure that they continue to be relevant in the current market; and implement the changes arising from the reviews. These include infrastructure plans, licensing policies, competition policies, quality of service policies and consumer protection policies.
Undertake market studies on developments in postal and the related industries that could have impact in the postal sector to anticipate how the relevant markets are expected to evolve, and recommend changes to future-proof existing legislative, regulatory and market development frameworks. These include developments in the e-commerce and logistics sectors and their interplay with the postal sector and the developments in the international postal network and the impact on domestic postal regulations and postal rates.
Administer policy and regulatory frameworks for postal operator licences, in order to ensure that the frameworks are effectively and efficiently implemented.
Initiate investigation or enforcement actions against postal licensees for potential contravention of the licensing conditions to ensure compliance.
Address queries relating to licensing functions, policies and framework from licensees and general public.
Suitable candidates may take on supervisory responsibilities to coach and guide junior officers.
Requirements
Background in Economics, Public Policy or Communications.
Preferably with experience in postal industry, or policy making in the government.
Knowledge of competition and regulatory concepts and frameworks
Good writing and communication skills
Familiarity with policy formulation process
Stakeholder engagement skills
Presentation and facilitation skills
Position will commensurate with experience.
Only short-listed candidates will be notified.
Skills

Job Responsibilities:
Administer, Monitor, maintain and optimize WAN, LAN, Wi-Fi networks for optimal performance and maximum availability.
Troubleshoot, evaluate and resolve hybrid wan/LAN/Wi-Fi performance and capacities issues.
Perform WAN/LAN/Wi-Fi/Firewall/Load balancer configuration, backups and regular network documentation updates.
Collaborate on the design and implementation of new technical solutions.
Troubleshoot and optimize WAN circuits with upstream provider.
Manage and coordinate the administration of several systems
Assist with security and third-party software installations.
Provide next level support to the level 1 support team.
Communicate and liaise with all company departments; notify appropriate parties immediately of any issues which may affect efficient operations including, but not limited to, outages, service disruptions, and network bottlenecks.
Maximize network performance by monitoring performance; troubleshooting network problems and outages; scheduling upgrades; collaborating with network architects for network optimization.
Secure network system by establishing and enforcing policies; defining and monitoring access.
Take an automated data driven approach to diagnosing and solving complex network infrastructure issues
Leverage automation skills and take a "DevOps" approach to improve efficiency of solving complex network infrastructure issues, network management.
Demonstrate a high level of energy, results driven and able to work under pressure with tight deadlines
Qualifications:
4-8 years' experience in Network implementation and support role for a large IP network
Full comprehension of the TCP/IP application suite and OSI models
Experience with administration, implementation, and troubleshooting of IPv4, Layer 2 and Layer 3 switches
Experience with Cisco WAN Routes, Cisco Nexus switch, Juniper/Fortigate firewalls, F5/Netscaller Load balancers, Dynamic routing protocols, DHCP, NAT, and QoS
Experience implementing interior and exterior WAN routing protocols and New WAN technologies (SDWAN)
Experience with New technologies: SDWAN, NSX, ACI and Cloud computing
Network installation experience in a high availability LAN, data center or NOC
Experience with LAN switching (spanning tree, VLAN, trunking, IGMP, PIM)
Experience with DMVPN, VPN/SSLVPN Tunnels, VoIP and Multicast
Experience with network monitoring tools
Familiarity with Unix-like systems such as MacOS, Centos and Ubuntu
Experience with virtual server environments.
Experience with scripting for network automation
Attention to detail and discipline to utilize best practices for network systems and security
Excellent oral, written and interpersonal communication skills
Ability to interact with both internal and external customers who may be technical or non-technical
Willing to work after hours/weekends to perform planned and emergency network maintenance
Ability to travel to sites for installations and maintenance
Ability to work independently but also a team player
Displays a passion for high customer satisfaction and achieving operational excellence
Certifications in Cisco (CCNP minimum/CCIE desirable) preferred
Certifications in Juniper, VMWare, Fortigate, F5 certifications are desirable
Skills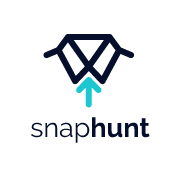 The Offer


Work with a dynamic team and be involved in a global movement
Attractive salary & benefits
Work alongside & learn from best in class talent


The Employer
Our client is an online marketplace platform that produces unique, high-quality organic food products. They are committed to staying transparent and ensuring that all farmers are ethical and sustainable.

The Job

You will be responsible for :

Writing well-designed, testable and efficient code.
Gathering and evaluating user feedback.
Working Read more
as a part of a dynamic team to deliver winning products.
Troubleshooting and debugging to optimise performance.
Responsible for implementing visual elements and their behaviours into user interactions
Working closely with frontend and backend web developers to build all client-side logic
Acting as a bridge between the visual elements and the server-side infrastructure, taking part on both sides and defining overall application looks and functions
Testing and ensuring technical feasibility of all UI/UX designs
Optimising application for maximum speed and scalability
Working with UI/UX Designer and bridging the gap between graphic design and technical implementation to define how the application looks and works


The Profile


You have at least 2 years of experience working on building production level applications
You have experience working with and projects built on Node.js
You possess knowledge of frontend technologies ranging from HTML, CSS, React / Redux, Vue js, etc.
You have experience working with databases like MySQL, PostgreSQL, MongoDB
Having basic knowledge of containerisation such as Docker is a plus
You are familiar with at least one of the cloud platform (AWS/Azure/GCP) and their services
You are interested in software development process automation – testing automation, CI/CD, etc.
You pay strong attention to detail and deliver work that is of a high standard
You are able to adapt easily and thrive in changing environments
You are a creative problem-solver.



Ref :20327067
Skills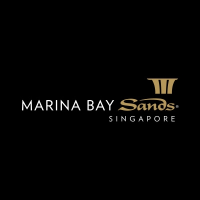 Job Scope Proper handling of equipment (e.g. appropriate temperature control of machine). Assist in any other functions / areas as informed by the Stewarding Supervisor, Assistant Chief Steward and Chief Steward. Organize and restock work areas for the following shift as specified in departmental standards. Maintain inventories and par stock compilation on a quarterly basis. Maintain efficient use of chemical, cleaning, electricity and water supply  Job Requirements Read more
Minimum Secondary school education with 'O' Level passes Basic Food Hygiene Certificate and stewarding experience is an advantage Able to work on rotating shifts, weekends & public holidays Possess a well-groomed, clean and professional appearance
Skills
Responsibilities:

Providing administrative and clerical assistance to ensure effective and efficient operations of the company
To assist Human Resources department with (leave records, basic payroll, recruitment, etc)
Maintaining of reports, files, data and records (E.g.: Purchase Order tracking, handle claims and reimbursements, updating of Supplier's list and invoicing, print labels, etc)
Handle basic purchasing duties
Provide support to other teams by preparing necessary reports and documents (E.g. assisting and tabulating sales data, operations Read more
& production records)

Requirement

Proficient in MS Office applications.
Excellent communication and interpersonal skills.
No experience require as training provided.

HOW TO APPLY:
Applicants who possess relevant experience for the above responsibilities are most welcome to apply. If you do not possess the above experience, your application will still be considered on individual merits and you may be contacted for other opportunities.
Please submit your updated resume in MS format by using the APPLY NOW BUTTON or send resume to [Click Here to Email Your Resume]
Our dedicated and approachable MCI consultants will get back to you soon for a confidential discussion.
Please include the following information in your resume:

Education background
Work experiences in point forms
Reason (s) for leaving
Current and expected salary
Date of availability / Notice period

By submitting your personal data and/or resume, you give consent to collection, use and disclosure of your personal data and/or resume by the company (or its agent) for the purpose of the processing and administration by company relating to this job application.
**We regret to inform that only shortlisted candidates would be notified. **
>We wish you all the best in your career search.

Fong Ming Fei (Alex)
>Registration Number: R1549345
>EA License Number: 06C2859
Skills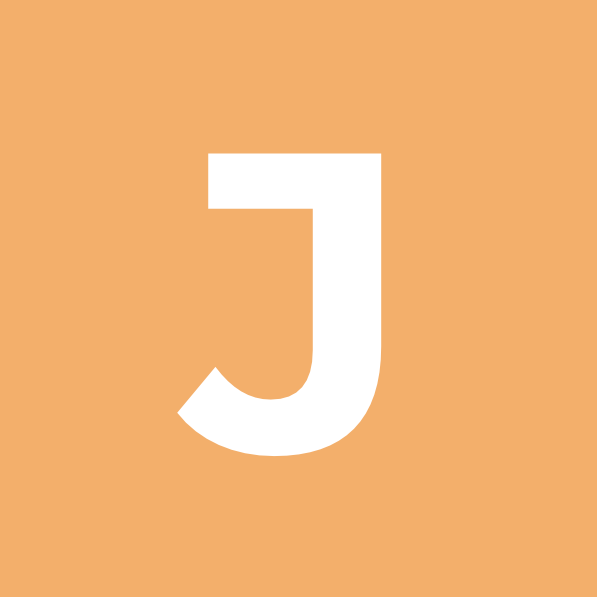 Job Title: Facilities TechnicianIndustry: Manufacturing - OtherSalary: SGD 2000 - 2800Location: North West, SingaporeAbout Company:Our Client constantly develop and create new seasoning to fit the demands of the market globally and providing high quality materials to all of their customers. Having a global customer base, the company understand the different culture and the taste buds of different region having the extra advantage in penetrating into a new market.Job Read more
Description:- Oversee functions and activities of daily facility management (including the safe and efficient functioning, maintenance, servicing and operation of facility/equipment/machinery and systems).- Conduct facility/equipment inspections, facility/equipment system data collection/analysis, carry out risk assessments, implement necessary mitigation measures, and inform the operations team in time if the system is not optimal.- Maintain necessary maintenance policies including preventive maintenance program of the facility and its systems and facility-embedded equipment such as autoclaves, fire suppression system, steam generator, pest control, security services/systems, Building Management System (BMS), gas cylinders/pipelines, ACMV/HVAC, chillers, UPS, generator, etc. - Respond appropriately to emergencies (utility breakdown / fire / security breaching) as they arise, participate in 24-hour emergency response activities.- Manage new production line and machinery set up and/or upgrading work to existing production line.- To carry out the maintenance schedule outlined in the HACCP manual.- To maintain the machinery storage area and machinery not in use.- To observe hygiene condition of the premises at all time.- To observe safety and health procedures as well as security measures are all times.- Other work assigned by the Senior Engineer from time to time.Job Requirements:- Formal qualification or relevant experience dealing with at least some of the follow equipment: Systems and facility-embedded equipment such as autoclaves, fire suppression system, steam generator, pest control, security services/systems, Building Management System (BMS), gas cylinders/pipelines, ACMV/HVAC, chillers, UPS, generator, etc. - Ability in maintaining facility and line set up and machinery troubleshooting- Has practical knowledge of common facilities operations e.g. air-conditioning system, compressors and electrical system, and able to perform simple trouble-shooting activities on breakdowns.- Ability to work independently- Ability to communicate with all functions and levels.Compensation:- 5-day work week (Mon to Fri) from 8.30am to 5.30pmInterested applicants are invited to submit their resume via clicking the apply button.JointHire Singapore Pte Ltd.(EA License No.: 17C8920)James Sim (Registration No.: R1980794 )
Skills
Date:

Mar 15, 2020

Why is Ericsson a great place to work?

Founded in 1876, Ericsson has its headquarters in Stockholm, Sweden. Net sales in 2014 were SEK 228.0 billion (USD 33.1 billion). Ericsson is listed on NASDAQ OMX stock exchange in Stockholm and the NASDAQ in New York. Ericsson is the driving force behind the Networked Society where every person and every industry is empowered to reach their full potential. Read more
Mobility, broadband and the cloud are transforming the world, enabling industries and society to provide better services, capture new opportunities, improve businesses, increase efficiency, and create new user experiences.

Our services, software and infrastructure support every major telecom operator in the world. The transformation that this brings allows people, business, and society to fulfil their potential and build a more sustainable future.

With some 115,000 employees and customers in 180 countries, we combine global scale with technology and services leadership. We support networks that connect more than 2.5 billion subscribers. 40 percent of the world's mobile traffic is carried over Ericsson networks. And our SEK 100 billion investment in research and development over the last three years ensure that our solutions - and our customers - are at the forefront of innovation.

At Ericsson, we give our employees the freedom to think big. Your ideas and innovations can turn into achievements that impact society and change the world. Are you ready to be a change-maker? Learn what makes YOU + Ericsson a powerful combination. Join us today.

Job Summary:

We are now looking for a Customer Security Director, who will be responsible for strengthening Ericsson's capability to sell, deliver and develop solutions that efficiently and effectively define and meet our Customer's Security needs. The Customer Security Director (CSD) is a dedicated Business Partner and Senior Advisor towards the customer to the Global Customer Unit / Customer Unit and their Sales and Delivery teams, as well as a single point of contact toward the Customer for all matters related to Security. The roles main purpose is not to sell security solutions but enable overall sales based on Ericsson security posture. And to create a mutual understanding of how Ericsson's and our customer jointly can reach their wanted security posture

You will:

Will serves as the single point of contact between the Customer and Ericsson for all matters related to the Security of the solution or services proposed or provided by Ericsson.

Proactively establish yourself as a trusted advisor towards the customer (as well as internally towards sales and delivery teams), when it comes to Security, to ensure the Customer's Security concerns are identified, understood, acknowledged and addressed.

Will ensure the Customer's Security concerns are identified, understood, acknowledged, addressed, reflected correctly in the contract, and build a structure to verify that we deliver what we promised (contractually) when it comes to security. Drive delivery and gap closure affecting the delivery of the project. As an example:

Work in both the pre-sales and post-sales capacity by assessing the customers' requirements, designing solutions or services to meet customer expectations.

Proactively consult with customers in a wide range of security domains, including risk assessment, governance, data management, product privacy, product security hardening, ISO 27001 security controls and procedures and vulnerability assessment, etc.

Proactively advice to Ericsson Customer Units (CU) and other decision makers on security issues, including the management of security risks;

Proactively partner with Project Management to deliver communications, plans, timelines and other activities required for successful service delivery;

Monitor the security services delivered by the Ericsson to ensure they meet the agreed service level defined in the Service Level Agreements. Review of Service Level Agreements to ensure that customers objectives are achieved.

Coordinate all matters related to vulnerability issues as well as Audits.

Hold governance meetings on security subjects according to the program Governance structure.

Be expected to contribute to Ericsson thought leadership within security and privacy.

Travel up to 40% international and nationally

Interfaces

Develop current and emerging customer security-related requirements with key stakeholders in the development domains, Market Area's and Group Function's where new or further development should be considered.

Handle incident and vulnerability communication between customer, local account, PSIRT (Product Security Incident Response Team) and PDU's (Product Development Units).

Your qualifications:

Mini 8+ Years of Telecoms security and compliance assessment experience as well min. of 5 Years of work experience in presales/sales engagements in relevant context as well as security operational experience.

Subject matter expertise in the Telecoms industry and/or IoT, including proven experience working with the product security and privacy rules, as well as working knowledge of security frameworks and regulations such as NIST, ISO, CSF, ISAE/SSAE SOC, HITECH, and Breach Notification. (27001/2, ISO 22301. etc) , ISAE/SSAE. PCI-DSS, OWASP, etc

Security Certifications such as CISSP, CISA, CISM, CCSFP, HCISPP, or CIPP

A solid understanding of security technologies including network and application security, firewalls, access management, and data protection;

Highly Customer oriented with a consultative way of working.

Be a generalist across a number of cyber security domains but have Technical competence to understand solutions and architecture and have the ability to assess customer requirements and compare to security assessments.

Experience of engaging, advising and influencing at all levels of an organization including senior managers, whilst projecting credibility and self-assurance;

"We will not be providing a work permit/visa or relocation for this position."

Ericsson provides equal employment opportunities (EEO) to all employees and applicants for employment without regard to race, color, religion, sex, sexual orientation, marital status, pregnancy, parental status, national origin, ethnic background, age, disability, political opinion, social status, veteran status, union membership or genetics.

Ericsson complies with applicable country, state and all local laws governing nondiscrimination in employment in every location across the world in which the company has facilities. In addition, Ericsson supports the UN Guiding Principles for Business and Human Rights and the United Nations Global Compact.

This policy applies to all terms and conditions of employment, including recruiting, hiring, placement, promotion, termination, layoff, recall, transfer, leaves of absence, compensation, training and development.

Ericsson expressly prohibits any form of workplace harassment based on race, color, religion, sex, sexual orientation, marital status, pregnancy, parental status, national origin, ethnic background, age, disability, political opinion, social status, veteran status, union membership or genetic information.

Primary country and city: Singapore (SG) || || Singapore || Consulting&SysInt

Req ID: 329064
Skills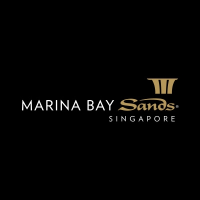 Job Scope Personnel Management Follow orders and advice instructed by Chef de Partie and Sous Chefs to perform job task following directions. Adapt yourself to business needs and be willing to work any day of the week and any shift. Remain focus and complete one task before switching to the next one. Follow work list assigned by Chef de Partie, completed within acceptable time frame. Attend and participate Read more
in company trainings, embracing learning opportunities with a positive attitude and adhere to company philosophy. Work calmly and efficiently while promoting good working relations in the culinary/pastry/bakery department. Able to demonstrate a positive attitude and take pride in one's work. This must be reflected in the product produced for our guests to consume. Be aware of and adhere to company policies and statutory requirements with regards to health and safety, sanitation, and fire procedures. Report to culinary management any maintenance defects using the correct and proper procedures. Maintain high standards of grooming for oneself and subordinates ensuring good customer relations are maintained at all times, in particular when working in the public areas of the hotel. Ensure that you report to work on time as per culinary department schedules. Report any sickness or absence from work using the correct procedures. Kitchen / Food Monitor the production of food items to ensure they are in compliance with the prescribed recipes and specifications. Adhere to all the standards of food presentation, production, and portioning controls. Ensure quality of food items according to the standards in place. It includes ensuring all food items are in perfect sanitary condition, applying "First in First out!" kitchen best practice. Ensure all food products are stored properly in their appropriate fridges and storage containers throughout a shift. Maintain a high standard of cleanliness and sanitation in and around all culinary work areas and ensure that all colleagues clean their stations after every service. Ensure safe and proper use of equipment at all times and to instruct this to all culinary colleagues. Job Requirements Degree / Diploma and Certification in Patisserie or Bakery 1-3 years of experiences as pastry or bakery profession. Able to identify different kind and categories of raw materials. Can differentiate the various type of cuisines. Basic cooking and sanitary knowledge Monitoring of basic cooking preparation techniques and utilization of knives. Have a well-groomed, professional appearance. Willing and able to work shift work.
Skills if YOU are a dynamic and self-motivated achiever, please send your detailed resume in MS Word format, stating your current and expected salaries, and date of availability to angeline@venusbeauty.com.sg

A multi-skilled, hardworking and efficient warehouse assistant with a proven track record of ensuring the smooth functioning and running of all warehouse concerning activities. Able to follow standard operating procedures and work in a methodical and tidy manner. Possessing a Read more
comprehensive understanding of material / stock management techniques and inventory control methods and procedures.

Lift Heavy weights

Pack and unpack goods

Unloading, unpacking, inspection and stocking of incoming goods into store

Requirements

West area

Physically fit

Able to read English.

With forklift experience

Singaporeans only.
Skills