Sign in or register for a JobTech account.
Jobs that require

emerging markets

skill We are looking for a high-performing Sales Manager to help us meet our customer acquisition and revenue growth targets by keeping our company competitive and innovative. You will be responsible for maximizing our sales team potential, crafting sales plans and justifying those to plans to the upper management.Key Responsibilities:

Achieve growth and hit sales targets by successfully managing the sales team
Design and implement a strategic business plan that expands Read more
company's customer base and ensure its strong presence
Own recruiting, objectives setting, coaching and performance monitoring of sales representatives
Build and promote strong, long-lasting customer relationships by partnering with them and understanding their needs
Present sales, revenue and expenses reports and realistic forecasts to the management team
Identify emerging markets and market shifts while being fully aware of new products and competition status
Requirements:

BS/MS degree in business administration or a related field
Successful previous experience as a sales representative or sales manager, consistently meeting or exceeding targets
Committed to continuous education through workshops, seminars and conferences
Demonstrated ability to communicate, present and influence credibly and effectively at all levels of the organization
Proven ability to drive the sales process from plan to close
Strong business sense and industry expertise
Excellent mentoring, coaching and people management skills
Skills Philips, a global leader in the sleep and respiratory markets, is passionate about providing solutions that lead to healthier patients, practices, and businesses. We believe that effective sleep and respiratory management empowers patients to rediscover confidence and the freedom to live a fulfilling life by restoring their ability to sleep and breathe naturally.In this role, you will have the opportunity To drive sales and business growth through the Read more
effective development and management of Philips Sleep & Respiratory Care sales and distribution network of Channel Partners.You are responsible forDeploying strategies and tactical plans of Singapore, Vietnam, Brunei, and Maldives for the indirect sales channel based on customer needs synchronized with the ASEAN Sleep & Respiratory Care strategic objectivesEnsuring a consistent and uniform approach towards Channel Partners across assigned territory and all business units and business leadsDefining and manage distributor requirements, responsibilities and duties Search and Selection of channel partners in close collaboration with relevant stakeholders Set annual targets and prepare joint business planSecuring all Contract Management Processes are completed in a timely fashion: (New Partner Process, Regular DDP, BC setting, contract renewal)Monthly KPI performance review of Partner Landscape and highlight gross deviations from target including corrective actionsEnsure that operational support is provided to the partners at the required levelEstablish and Monitor Partner Capability Development Plan execution and report progressPerform partner funnel management and derive partner forecastNormal standard dispute resolution between Philips and PartnersOrganize Partner EventsSupports credit collection process.Drives continuous improvements applying LEAN Ensure local distributor organization are trained and coached in the use of the Philips Partner Management processes and toolsTo succeed in this role, you should have the following skills and experienceA Bachelor's degree with 10 years of related experience in distributor management/ key account management/ sales management.Proven experience in setting up the distribution channels framework, management and projectsFamiliar with the local healthcare systems/landscape and the hospital commercial operations.Able to analyze and develop insights in market structure and applying relevant marketing and sales techniquesAbility to think from a broad business perspective and out-of-the boxStrong communicator, problem solving and influencing skillsStrategic thinker with leadership skillsPrior experience in a medical device/life sciences, or Sleep & Respiratory related products will be advantageousIn return, we offer youA path towards your most rewarding career. Philips is growing its marketing capability enterprise wide. Succeeding in this market-based role in a complex environment will open many doors for your long term career, in other areas in Philips or otherwise. We also believe that we are at our best as a company when you are at yours as a person. Thus, we offer competitive health benefits, a flexible work schedule and access to local well-being focused activities.Why should you join Philips?Working at Philips is more than a job. It's a calling to create a healthier society through meaningful work, focused on improving 3 billion lives a year by delivering innovative solutions across the health continuum. Our people experience a variety of unexpected moments when their lives and careers come together in meaningful ways.To find out more about what it's like working for Philips at a personal level, visit the Working at Philips page on our career website, where you can read stories from our employee blog. Once there, you can also learn about our recruitment process, or find answers to some of the frequently asked questions.Show moreShow less
Skills About the Position
Global Sales Director Reasons could include: the employer is not accepting applications, is not actively hiring, or is reviewing applications. EDMI LIMITED. -. Yishun. The Global Sales Director reports directly to the CEO and will also work alongside with the Office of CTO to ensure that their established strategies and plans are aligned with the Group's Vision, and Product Solution Management.. Responsibilities. Interact with key stakeholders Read more
across the Group significantly to develop and drive business plan centrally.. Develop Global Brand Strategy, Market Action Plans, Competitive Brand Positioning, and Global Product Portfolio Management and Simplification.. Identify valuable emerging markets, threats and opportunities, accurately forecast sales predictions and shifts in the marketplace, both on a global scale and also for the individual regions that can influence strategy. Develop sales strategy to adapt to constant shifts in the marketplace.. Evaluate market research, competitor benchmarking and customer surveys, and execute strategies in line with evaluations.. Lead global sales activities and oversee Program Management Office resulting in project on time deliveries to ensure sales performance across the Group is achieved.. Communicate regular updates on key performance indicators to the management team and key stakeholders.. Qualifications. Candidate must possess at least Bachelor Degree in Business Administration/Marketing or any fields.. At least 10 years' sales experience in a regional/global role and at least 5 years of experience in a leadership capacity.. Minimum 2 years in the smart energy solutions industry.. Proven track record of delivering strong sales growth while working cross functionally and across multiple geographies.. Excellent ability to influence the decision-making process whilst leveraging and putting together internal teams to deliver on outcomes.. Excellent negotiation and presentation skills.. Strong communication, analytical and interpersonal skills.. Comfortable with travelling.. Candidates with the relevant market knowledge, contacts within the industry and commercial will be an added advantage.. Only shortlisted candidates will be contacted.. minimumYearsExperience : 10. [CANDIDATES WHO REQUIRE WORK PASSES NEED NOT APPLY]
>

no -- Principals only. Recruiters, please don't contact this job advertiser.no -- Please, no phone calls about this job!no -- Reposting this message elsewhere is NOT OK.
Skills Arisaig Partners is a Singapore headquartered boutique investment management firm which is looking for an intern at its Singapore office. We manage assets worth circa US$4.5 billion with an exclusive focus on the listed consumer space in emerging markets.

The role will involve desk-based research to assist the team in overseeing its investments in emerging Asia.

Evaluating investment candidates in the consumer sector, monitoring current investments and the production of Read more
in-depth investment research reports will be an important aspect of the role. Basic knowledge of accounting and finance is preferred. Experience in the consumer sector is highly valued.

A strong academic track record, numeracy, excellent written English, an inquisitive mind, a willingness to travel, local language skills (Mandarin preferred) and a pleasing disposition are regarded as essential.

Duration: 2 years

Application Details: Interested applicants please email CV and cover letter to hiring@arisaig.com with subject header: AP Asia - Intern Application - YourName. Applications without a cover letter will be rejected.
minimumYearsExperience : 0
[CANDIDATES WHO REQUIRE WORK PASSES NEED NOT APPLY]
Skills Philips, a global leader in the sleep and respiratory markets, is passionate about providing solutions that lead to healthier patients, practices, and businesses. We believe that effective sleep and respiratory management empowers patients to rediscover confidence and the freedom to live a fulfilling life by restoring their ability to sleep and breathe naturally.In this role, you will have the opportunity To drive sales and business growth through the Read more
effective development and management of Philips Sleep & Respiratory Care sales and distribution network of Channel Partners.You are responsible forDeploying strategies and tactical plans of Singapore, Vietnam, Brunei, and Maldives for the indirect sales channel based on customer needs synchronized with the ASEAN Sleep & Respiratory Care strategic objectivesEnsuring a consistent and uniform approach towards Channel Partners across assigned territory and all business units and business leadsDefining and manage distributor requirements, responsibilities and duties Search and Selection of channel partners in close collaboration with relevant stakeholders Set annual targets and prepare joint business planSecuring all Contract Management Processes are completed in a timely fashion: (New Partner Process, Regular DDP, BC setting, contract renewal)Monthly KPI performance review of Partner Landscape and highlight gross deviations from target including corrective actionsEnsure that operational support is provided to the partners at the required levelEstablish and Monitor Partner Capability Development Plan execution and report progressPerform partner funnel management and derive partner forecastNormal standard dispute resolution between Philips and PartnersOrganize Partner EventsSupports credit collection process.Drives continuous improvements applying LEAN Ensure local distributor organization are trained and coached in the use of the Philips Partner Management processes and toolsTo succeed in this role, you should have the following skills and experienceA Bachelor's degree with 10 years of related experience in distributor management/ key account management/ sales management.Proven experience in setting up the distribution channels framework, management and projectsFamiliar with the local healthcare systems/landscape and the hospital commercial operations.Able to analyze and develop insights in market structure and applying relevant marketing and sales techniquesAbility to think from a broad business perspective and out-of-the boxStrong communicator, problem solving and influencing skillsStrategic thinker with leadership skillsPrior experience in a medical device/life sciences, or Sleep & Respiratory related products will be advantageousIn return, we offer youA path towards your most rewarding career. Philips is growing its marketing capability enterprise wide. Succeeding in this market-based role in a complex environment will open many doors for your long term career, in other areas in Philips or otherwise. We also believe that we are at our best as a company when you are at yours as a person. Thus, we offer competitive health benefits, a flexible work schedule and access to local well-being focused activities.Why should you join Philips?Working at Philips is more than a job. It's a calling to create a healthier society through meaningful work, focused on improving 3 billion lives a year by delivering innovative solutions across the health continuum. Our people experience a variety of unexpected moments when their lives and careers come together in meaningful ways.To find out more about what it's like working for Philips at a personal level, visit the Working at Philips page on our career website, where you can read stories from our employee blog. Once there, you can also learn about our recruitment process, or find answers to some of the frequently asked questions.Show moreShow less
Skills Philips, a global leader in the sleep and respiratory markets, is passionate about providing solutions that lead to healthier patients, practices, and businesses. We believe that effective sleep and respiratory management empowers patients to rediscover confidence and the freedom to live a fulfilling life by restoring their ability to sleep and breathe naturally.In this role, you will have the opportunity To drive sales and business growth through the Read more
effective development and management of Philips Sleep & Respiratory Care sales and distribution network of Channel Partners.You are responsible forDeploying strategies and tactical plans of Singapore, Vietnam, Brunei, and Maldives for the indirect sales channel based on customer needs synchronized with the ASEAN Sleep & Respiratory Care strategic objectivesEnsuring a consistent and uniform approach towards Channel Partners across assigned territory and all business units and business leadsDefining and manage distributor requirements, responsibilities and duties Search and Selection of channel partners in close collaboration with relevant stakeholders Set annual targets and prepare joint business planSecuring all Contract Management Processes are completed in a timely fashion: (New Partner Process, Regular DDP, BC setting, contract renewal)Monthly KPI performance review of Partner Landscape and highlight gross deviations from target including corrective actionsEnsure that operational support is provided to the partners at the required levelEstablish and Monitor Partner Capability Development Plan execution and report progressPerform partner funnel management and derive partner forecastNormal standard dispute resolution between Philips and PartnersOrganize Partner EventsSupports credit collection process.Drives continuous improvements applying LEAN Ensure local distributor organization are trained and coached in the use of the Philips Partner Management processes and toolsTo succeed in this role, you should have the following skills and experienceA Bachelor's degree with 10 years of related experience in distributor management/ key account management/ sales management.Proven experience in setting up the distribution channels framework, management and projectsFamiliar with the local healthcare systems/landscape and the hospital commercial operations.Able to analyze and develop insights in market structure and applying relevant marketing and sales techniquesAbility to think from a broad business perspective and out-of-the boxStrong communicator, problem solving and influencing skillsStrategic thinker with leadership skillsPrior experience in a medical device/life sciences, or Sleep & Respiratory related products will be advantageousIn return, we offer youA path towards your most rewarding career. Philips is growing its marketing capability enterprise wide. Succeeding in this market-based role in a complex environment will open many doors for your long term career, in other areas in Philips or otherwise. We also believe that we are at our best as a company when you are at yours as a person. Thus, we offer competitive health benefits, a flexible work schedule and access to local well-being focused activities.Why should you join Philips?Working at Philips is more than a job. It's a calling to create a healthier society through meaningful work, focused on improving 3 billion lives a year by delivering innovative solutions across the health continuum. Our people experience a variety of unexpected moments when their lives and careers come together in meaningful ways.To find out more about what it's like working for Philips at a personal level, visit the Working at Philips page on our career website, where you can read stories from our employee blog. Once there, you can also learn about our recruitment process, or find answers to some of the frequently asked questions.Show moreShow less
Skills Arisaig Partners is a Singapore headquartered boutique investment management firm which is looking for an investment analyst to undertake a full-time role at its Singapore office. We manage assets worth circa US$4.5 billion with an exclusive focus on listed consumer space (FMCG companies, Retailers, Digital Consumption Platforms, etc.) in emerging markets.

The role will involve a combination of desk-based and primary research to assist the firm in overseeing its Read more
investments in Emerging Asia.
Evaluating investment candidates in the consumer sector, monitoring current investments and the production of in-depth investment research reports will be an important aspect of the role. Basic knowledge of accounting and finance is preferred. Experience in the consumer sector is highly valued.

A demonstrated passion for investing, a strong academic track record (all major disciplines are welcome), numeracy, excellent written and spoken English, an inquisitive mind, local language skills (Mandarin proficiency preferred to liaise with stakeholders in China ) and a pleasing disposition are regarded as essential.

Application Details: Interested applicants please email CV and cover letter to hiring@arisaig.com with subject header: AP Asia - Investment Analyst Application - YourName. Applications without a cover letter will be rejected.
minimumYearsExperience : 3
[CANDIDATES WHO REQUIRE WORK PASSES NEED NOT APPLY]
Skills Philips, a global leader in the sleep and respiratory markets, is passionate about providing solutions that lead to healthier patients, practices, and businesses. We believe that effective sleep and respiratory management empowers patients to rediscover confidence and the freedom to live a fulfilling life by restoring their ability to sleep and breathe naturally.In this role, you will have the opportunity To drive sales and business growth through the Read more
effective development and management of Philips Sleep & Respiratory Care sales and distribution network of Channel Partners.You are responsible forDeploying strategies and tactical plans of Singapore, Vietnam, Brunei, and Maldives for the indirect sales channel based on customer needs synchronized with the ASEAN Sleep & Respiratory Care strategic objectivesEnsuring a consistent and uniform approach towards Channel Partners across assigned territory and all business units and business leadsDefining and manage distributor requirements, responsibilities and duties Search and Selection of channel partners in close collaboration with relevant stakeholders Set annual targets and prepare joint business planSecuring all Contract Management Processes are completed in a timely fashion: (New Partner Process, Regular DDP, BC setting, contract renewal)Monthly KPI performance review of Partner Landscape and highlight gross deviations from target including corrective actionsEnsure that operational support is provided to the partners at the required levelEstablish and Monitor Partner Capability Development Plan execution and report progressPerform partner funnel management and derive partner forecastNormal standard dispute resolution between Philips and PartnersOrganize Partner EventsSupports credit collection process.Drives continuous improvements applying LEAN Ensure local distributor organization are trained and coached in the use of the Philips Partner Management processes and toolsTo succeed in this role, you should have the following skills and experienceA Bachelor's degree with 10 years of related experience in distributor management/ key account management/ sales management.Proven experience in setting up the distribution channels framework, management and projectsFamiliar with the local healthcare systems/landscape and the hospital commercial operations.Able to analyze and develop insights in market structure and applying relevant marketing and sales techniquesAbility to think from a broad business perspective and out-of-the boxStrong communicator, problem solving and influencing skillsStrategic thinker with leadership skillsPrior experience in a medical device/life sciences, or Sleep & Respiratory related products will be advantageousIn return, we offer youA path towards your most rewarding career. Philips is growing its marketing capability enterprise wide. Succeeding in this market-based role in a complex environment will open many doors for your long term career, in other areas in Philips or otherwise. We also believe that we are at our best as a company when you are at yours as a person. Thus, we offer competitive health benefits, a flexible work schedule and access to local well-being focused activities.Why should you join Philips?Working at Philips is more than a job. It's a calling to create a healthier society through meaningful work, focused on improving 3 billion lives a year by delivering innovative solutions across the health continuum. Our people experience a variety of unexpected moments when their lives and careers come together in meaningful ways.To find out more about what it's like working for Philips at a personal level, visit the Working at Philips page on our career website, where you can read stories from our employee blog. Once there, you can also learn about our recruitment process, or find answers to some of the frequently asked questions.Show moreShow less
Skills Arisaig Partners is a Singapore headquartered boutique investment management firm which is looking for an investment analyst to undertake a full-time role at its Singapore office. We manage assets worth circa US$4.5 billion with an exclusive focus on listed consumer space (FMCG companies, Retailers, Digital Consumption Platforms, etc.) in emerging markets.

The role will involve a combination of desk-based and primary research to assist the firm in overseeing its Read more
investments in Emerging Asia.
Evaluating investment candidates in the consumer sector, monitoring current investments and the production of in-depth investment research reports will be an important aspect of the role. Basic knowledge of accounting and finance is preferred. Experience in the consumer sector is highly valued.

A demonstrated passion for investing, a strong academic track record (all majors and disciplines are welcome), numeracy, excellent written and spoken English, an inquisitive mind, local language skills (Mandarin proficiency preferred) and a pleasing disposition are regarded as essential.

Application Details: Interested applicants please email CV and cover letter to hiring@arisaig.com with subject header: AP Asia - Investment Analyst Application - YourName. Applications without a cover letter will be rejected.
minimumYearsExperience : 3
[CANDIDATES WHO REQUIRE WORK PASSES NEED NOT APPLY]
Skills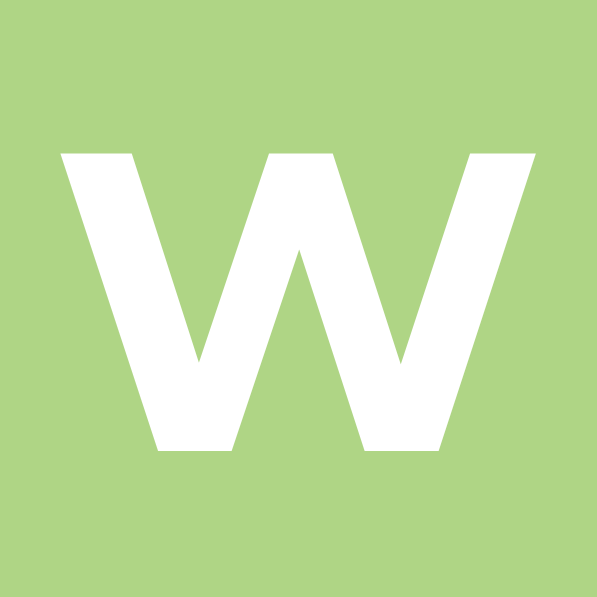 Full Time

Any ASEAN regions (Indonesia, Philippines, Thailand, Malaysia, Cambodia, Singapore)

Posted 3 weeks ago

About the Company:

Wibmo is a US based leading provider of cashless payments, and payment security solutions to banks, merchants, and consumers in emerging markets including India. The company based in Cupertino, CA and Bengaluru India, processes billions of transactions and delivers high availability digital payment services to banks, merchants, and consumers.

With services in over 20 countries Read more
and recently acquired by PayU, the fintech-arm of Naspers (www.naspers.com), Wibmo is focused on delivering state-of-art digital payment solutions around the world.

With a strong innovative solutions culture, the rapidly growing company is emerging as a leading provider of digital payment solutions and services and seeks highly motivated, self-directed individuals to join the organization in various roles.

Job Responsibilities:

Responsible for expanding our market leading products & solutions in the ASEAN region

Good working knowledge of Payments, Banking and Financial domain

To manage the entire sales life cycle from planning to tactical activities for revenue

Understanding customers' diverse & specific business needs and applying services /product

knowledge to meet those needs, factoring in country-wise regulation

Strategizing effective sales plans, country wise, and meeting sales targets

Responding to bid documents, creating proposals, reports and supporting literature

Delivering presentations and demo(s) to clients

The excitement:

Experience building a go-to-market plan for MEA with Wibmo products & services

Build and manage a sales organization, which can include channel partnerships in countries

The experience:

15+ yrs of experience in BD and sales, with a few years of successful sales in ASEAN

The comp:

Commensurate with experience

CTC + commission basis (70%+30%)

Education:

Graduation or MBA from tier 1 university

To apply for this job

email your details to

talent@wibmo.com
Skills