Sign in or register for a JobTech account.
Jobs that require

employee engagement

skill 5 Days Work Week
>Monday to Friday : 8.30 am to 6pm
>Salary range : S$5,000 to S$7,000 per month + VB

Job Responsibilities:

Reporting to Country Head of HR to manage full HR function of 2 companies. Scope includes : recruitment and selection, manpower budgeting, compensation and benefits, performance
Management, employee relations management, career development, succession planning, learning & development, HR administration, HR projects.
Business partnering with senior management and line managers on HR Read more
operational and employee relations matters.
Assists with the continuous review of process improvements.
Collaborates with HR colleagues to ensure smooth HR service delivery.

Key Requirements & Behaviors:

Bachelor degree with at least 5 years of HR generalist experience and a minimum of 1 year specializing in Compensation and Benefits. Candidates with finance/specialist compensation & benefits design/management background would be advantageous
Good knowledge of the local legal employment regulations and conditions.
Good experience in data analysis to help/support decision-making and recommendations.
Possesses good project management skills.
Possesses general business acumen.
IT-savvy – possesses excellent knowledge in MS Excel, preferably at advance level; familiar with various HR information systems and technology.
High level of integrity, accountability, discretion and tenacity.
Strong team player; good communication/ influencing and interpersonal skills with ability to build
long-term partnership with internal and external stakeholders.
Solid stakeholder management skills.
Proactive, takes initiative and ownership to deliver excellent results both independently and in collaboration with others. Will roll up sleeves to get things done.
Fast and accurate with high quality output. A smart and hard worker with a track record of consistent and solid achievements.
Highly driven, inquisitive in learning, enjoys challenges, continually pushes for innovation and strives relentlessly for improvements.
Skills Position Title

HR BUSINESS PARTNER - AP

09-Mar-2020

Business Group

Headquarters

No. of Positions

1

Requisition Number

91312BR

Job Category

Corporate

Position Type

Full Time

Relocation Eligible

Not Applicable

Position Summary

DESCRIPTION

The HRBP provides strategy to align business goals with Rockwell Automation polices, process and programs by driving organizational effectiveness, leading change management, organization development, and delivering talent effectiveness programs. Demonstrates functional expertise and is seen as coach and trusted advisor to leaders, while supporting the leaders to create and maintain a positive work Read more
environment.

Organizational Effectiveness and Workforce Planning

• Partners with the leaders and their direct reports to define short-term and long-term organization development requirements (workforce planning, development, culture, etc.).

• Drives successful execution of new initiatives, including the rollout of business initiatives and programs focused on organizational and cultural change.

• Partners with global/regional HR colleagues, COEs, HR Services, and business leaders to create focus on business goals, including: delivery of organizational effectiveness, workforce planning.

• Leverages business acumen to partner with business leaders effectively.

• Provide effective project management within organizational effectiveness and workforce planning.

Leading Change

• Partners with leaders through leading change initiatives to help set clear expectations, provide knowledge, resources, evaluation measures, and developing strength in leadership team to lead change.

Manage Talent

• Ensures strong leadership capability for the business and the development of leadership competency within the business. Facilitates the semi-annual human resource Leadership Review, including succession planning and identification of high potential employees. Leverages insights from discussions with leaders to address leadership gaps and opportunities ensuring the creation of development plans to bridge the gaps.

• Identifies the technical, professional and management training needs of the employees within the business. Ensure the necessary programs are available locally.

Demonstrate Functional Expertise

• This position is responsible for ensuring alignment between business requirements of the business functions they lead and Rockwell Automation's HR policies, processes, and programs. In addition, has responsibility for identifying, leading and supporting HR strategies and initiatives within these business/functions.

• Partners with leaders to proactively assess, develop and retain talent.

• Advises and assists Directors, and other appropriate business leaders regarding employee performance issues and actions required for improvement.

• Understands the business environment and plans (competitive climate, growth, new products, technologies, etc…) and the impact on immediate and longer term talent needs.

Coach and Trusted Advisor

• Brings knowledge of the business strategy and provides reliable guidance to business.

• Provides counsel to business leaders to encourage trust building, information sharing, effective communication, respect, and inclusion resulting in greater personal and organizational effectiveness.

• Coach leaders to build organizational capabilities, reduces complexity and partners with business leaders to maximize individual leadership skills and team performance.

Work Environment

• Partners with leaders to create and maintain a culture of inclusion where all employees feel valued and see Rockwell Automation as a place where they can do their best work.

• Help to promote a positive and engaging work environment by creating or maintaining open communications and engage with Culture of Inclusion on Diversity and Inclusion priorities.

Qualifications

• Minimum of 5 years human resources experience, including experience gained in a global engineering and manufacturing environment.

• Experience at a software company is strongly preferred.

• Strategic mindset, strong business acumen, executive presence, strong communications skills, and influencing capabilities.

• In depth knowledge of HR functional programs including Talent Development, Compensation and Benefits, Succession Planning, Leadership Review, Organizational Development, Diversity and Inclusion, Change Management as well as Workforce Planning to people plans specific to business needs.

• Ability to work effectively across functional lines in a global, matrixed environment.

• Degree holder in Business, HR Management, or equivalent degree. MBA preferred.

• Demonstrate genuine interest in colleagues, the company and industry.

• Ability to retain and convey a positive attitude in challenging circumstances.

• Strong team orientation and ability to collaborate with other HR members.

• Develop others, empower and lead people.

• High sense of urgency.

• Ability to support and challenge business leaders. Acts as a coach, thought leader and sounding board for leadership.

• Act courageously by sharing viewpoints openly and directly with others, providing relevant and timely information and feedback, as required.

• Remain open to ideas; integrates multiple perspectives in decision-making.

• Maintain a positive demeanor during periods of uncertainty, conflict, and stress.

• Balance conceptual and tactical requirements of the role.

• Strong strategic thinking capability with the ability to develop a 2 - 4 year strategic plan for long term growth with your business or function.

• Applies long term thinking to business issues and opportunities that have impacts over the short and longer term time frames, including employee engagement, leadership and management development, culture and inclusion, workforce planning.

• Manages diverse, complex issues on a daily basis; understand the intersections and relevancy between issues to ensure actions are effective.

• Determines methods and procedures on new assignments and may coordinate activates of other employees.

• Asses and evaluate trade-offs, as required, of resource levels, budget allocations and prioritization of initiatives to achieve operational goals.

• Applies process improvements to facilitate improved outcomes, reduced cost.

• Develops and implements processes across teams to achieve assigned goals.

• Partners with business leaders across the business and geographic boundaries to support and manage change, while balancing local and global perspectives in reaching decisions.

• Seeks out and embraces relevant perspectives when assessing a situation or making a decision; demonstrates clear understanding of multiple viewpoints.

• Leverages business insights in proposing solutions and facilitating change.

• Leads and develops teams, locally and remote, across multiple time zones.

• Collaborates and partners with extended HR teams who have either a dotted line reporting relationship or none formally.

• Contributes to the broader HR organization via participation in programs and initiatives outside of direct team members

• Enthusiasm for relationship building and partnership across the organization at all levels.

• Values working in a team-oriented culture and building consensus with stakeholders before making key decisions.

• Actively pursues personal continuous learning, develops skills and knowledge in job-related technical and professional areas. Actively participates in the development of team members.

• Ability to influence and obtain results through others

Country(s)

Singapore

Company Overview

Rockwell Automation, Inc. (NYSE: ROK), is a global leader in industrial automation and digital transformation. We connect the imaginations of people with the potential of technology to expand what is humanly possible, making the world more productive and more sustainable. Headquartered in Milwaukee, Wisconsin, Rockwell Automation employs approximately 23,000 problem solvers dedicated to our customers in more than 100 countries. To learn more about how we are bringing The Connected Enterprise to life across industrial enterprises, visit www.rockwellautomation.com.

Work State/City

Singapore
Skills

HR Operations Manager - Singapore

SingaporeBusiness functionsExperienced

Responsibilities

About the Team

The operations team, endeavours to continuously build and deliver a seamless and positive employee experience across the whole employee lifecycle. We are dedicated to leading with care and have empathy in mind. We strive to develop efficient and simple people processes, systems, policies, and programs. We aspire to ensure employees feel heard and that they are given the appropriate resources and Read more
support needed to be effective and efficient during their careers. The ideal candidate is someone who is highly motivated with a positive attitude and exhibits patience, teamwork, critical thinking, and emotional intelligence.

What You Will Do

Enhance the people and workplace experience through localized people initiatives throughout the employee lifecycle, including process improvements, data&insights.

Provide support and knowledge to the business for the whole employee lifecycle. Continually, work on the enhancement of the employee lifecycle through process improvements, automation, data&insights.

Help scale various HR programs to create efficient and simple people processes, systems, policies, and programs.

Maintain partnerships with geographically distributed HRBPs, TA and other HR Operations team members.

Exercise independent judgment and discretion do determine appropriate actions or solutions to problems.

Qualifications

1. Bachelor's degree or above.

6+ years of People Operations/Human Resources related experience.

Support employees and improve the employee experience by providing end to end HR solution to solve their issues.

Actively educate employees and managers on how to stay within legal guidelines regarding on-the-job behaviour, investigate workplace violations, and respond to stakeholder queries though a combination of referring to internal experts, and/or interpreting both policies and changes to the policy.

Strong business partnering skills and HR acumen, including problem-solving skills, critical thinking abilities, coaching skills, project management&leadership abilities.

Analytical and problem-solving skills.

Player-coach role, with the experience of managing a small team.

High level of discretion, confidentiality, and ethics.

Humility, flexibility, good interpersonal&customer facing skills are a must.

Highly proficient and excellent communication skills in English.

Desirable Qualification

Experience in a fast-paced, high growth tech company.

Experience with HRIS systems.

Experience as an HR Generalist.

Experience in Employee Relations/Compliance.

Ability to cope well with ambiguity and change in a dynamic environment.

Apply

Share to
Skills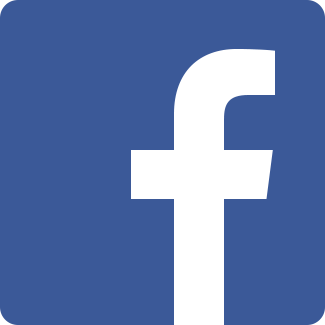 Facebook's mission is to give people the power to build community and bring the world closer together. Through our family of apps and services, we're building a different kind of company that connects billions of people around the world, gives them ways to share what matters most to them, and helps bring people closer together. Whether we're creating new products or helping a small business expand its reach, Read more
people at Facebook are builders at heart. Our global teams are constantly iterating, solving problems, and working together to empower people around the world to build community and connect in meaningful ways. Together, we can help people build stronger communities - we're just getting started.The Global People Operations team strives to create and deliver a seamless and positive employee experience across the entire employee lifecycle. Leading with care and empathy, we develop efficient and simple people processes, systems, policies, and programs. We deliver data that is useful and accurate to create People-related strategies across the business. We manage people knowledge and build project management capability across our company. Our work also ensures Facebook remains protected and compliant. We strive to ensure employees feel heard and given the resources and support they need during the most important moments during their careers.The People Operations Partner, part of Facebook's Global People Operations team, will work to deliver an excellent employee experience while managing operations and processes. In this role, candidates will be dedicated 30% to the employee experience, 50% to project-based work, and 20% to data and insights work. The ideal candidate is highly motivated with a positive attitude, and exhibits patience, teamwork, critical thinking, and emotional intelligence.

Responsibilities:

Provide support and knowledge to the business throughout the employee lifecycle (onboarding, transfers, performance cycles, leaves of absence and offboarding)

Handle inbound employee inquiries, identify needs, process necessary transactions in Workday, Salesforce and other systems, and escalate issues

Focused, global, project work on the enhancement of the employee lifecycle through process improvements, automation, data & insights

Support reorganizations and other large-scale projects that require HR data reports and updates

Help scale HR programs by running HR connect sessions in various markets

Create and maintain partnerships with geographically distributed HRBPs, Employee Relations specialists, and specialty HR Operations teams (recruiting, compensation, finance, benefits, immigration, payroll, mobility, HRIS)

Input data into Workday and oversee audits to verify data discrepancies between systems

Maintain ongoing employee files in Document Management System

Conduct exit interviews with departing employees

Provide first level functional support to employees needing assistance with Employee Self Service (ESS) and Manager Self Service (MSS) for HR data related transactions

Exercise independent judgment and discretion while utilizing company policies and practices to determine appropriate action

Reporting and analytics based on organization needs and driving insights for HRBPs using existing dashboards, HRIS data, and leveraging our people data team

Mininum Qualifications:

5+ years People Operations / Human Resources experience

Familiar with labour law and cultural nuances within Southeast Asia Market

Excellent Communication Skills

High level of project management capabilities

Experience with employee lifecycle (onboarding, transfers, performance cycles, leaves of absence and offboarding)

Ability to manage ambiguity and perform in fast paced environment

Analytical and problem-solving skills

Familiarity with regulations and the HR landscape in Southeast Asia

Ability to handle sensitive matters

Proficient in MS Office and Excel (Pivots, VLookups, Charts/graphs) and ability to tell a story with data

Preferred Qualifications:

Experience at a fast-paced, high growth Tech company

Experience with Workday or similar HRIS system

Experience as an HR Generalist

Experience working with or in support of diverse communities
Skills

HR Operations Consultant - Singapore

SingaporeBusiness functionsExperienced

Responsibilities

About the Team

The operations team, endeavours to continuously build and deliver a seamless and positive employee experience across the whole employee lifecycle. We are dedicated to leading with care and have empathy in mind. We strive to develop efficient and simple people processes, systems, policies, and programs. We aspire to ensure employees feel heard and that they are given the appropriate resources and Read more
support needed to be effective and efficient during their careers. The ideal candidate is someone who is highly motivated with a positive attitude and exhibits patience, teamwork, critical thinking, and emotional intelligence.

Enhance the people and workplace experience through localized people initiatives throughout the employee lifecycle, including process improvements, data&insights.

Provide support and knowledge to the business for the whole employee lifecycle. Continually, work on the enhancement of the employee lifecycle through process improvements, automation, data&insights.

Help scale various HR programs to create efficient and simple people processes, systems, policies, and programs.

Maintain partnerships with geographically distributed HRBPs, TA and other HR Operations team members.

Exercise independent judgment and discretion do determine appropriate actions or solutions to problems.

Qualifications

1. Bachelor's degree or above.

3+ years of People Operations/Human Resources related experience.

Familiar with labour/compliance laws and cultural nuances within Singapore.

Experience with employee lifecycle (onboarding, transfers, performance cycles, leaves of absence and offboarding).

Support employees and improve the employee experience by providing end to end HR solution to solve their issues.

Analytical and problem-solving skills.

High level of discretion, confidentiality, and ethics.

Humility, flexibility, and good interpersonal&customer facing skills are a must.

Highly proficient and excellent communication skills in English.

Desirable Qualification

Experience in a fast-paced, high growth tech company.

Experience with HRIS systems.

Experience as an HR Generalist.

Experience in Employee Relations/Compliance.

Ability to cope well with ambiguity and change in a dynamic environment.

Apply

Share to
Skills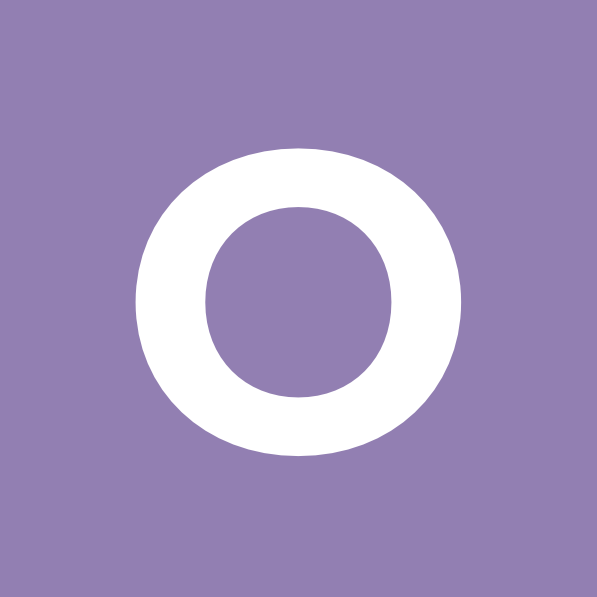 About OCBC

Having purpose and making a real impact drives what we do at OCBC, for our customers, colleagues and the community. People count on us to deliver an amazing banking experience, but more importantly one that is uncomplicated and complements their changing lifestyle and business needs. Our employees are the architects that make this all possible; they are high performing individuals and teams, experts in their field and Read more
above all believe in our purpose and commitment to customers.

What you'll do

Service Quality Measurement

· Embrace standard models of "service excellence" for customer engagement, sales and service processes, customer communications and premises management

· Achieve average score of above 80& for BSI and above 60& for Customer Engagement Score

· Ensure the upkeep and maintenance of the Premier Centre premises and merchandising in accordance with prescribed standards

· Ensure zero defects for all documentations in wealth sales, loans and account opening

Operational Risk Management & Control Deliverables

· Ensure full compliance to the laid down procedures and processes and exercise due diligence to prevent both internal and external fraud

· 100& passes for all processes and audit reviews

· Achieve at least a pass rating for OREI

Sales Support Deliverables

· Support the sales efforts of Premier Onshore Banking through active encouragement of referrals

· Provide operational support to sales staff including guiding them on the Bank's policies and procedures on operational matters

HR Deliverables

· Monitors performance and progress of relationship officers on assigned tasks

· Ensure sufficient staffing needs through effective planning of leave and off days' schedule

· Ensure all staff meet their minimum training requirements

· Equip new and existing staff with the full Sales & Service framework

· Implement programs to keep staff engaged and motivated. To improve Employee Engagement Score by 2& over last year's score

LI-QSH

What you bring:

Results-oriented and customer-focused

Passion for customer service, including resolving customer complaints

Good communications and inter-personal skills with both internal and external customers

Good operational knowledge of premier banking

Good leadership skills that will inspire high performance from staff

Minimum 3 years relevant banking experience and in similar capacity is preferred
Skills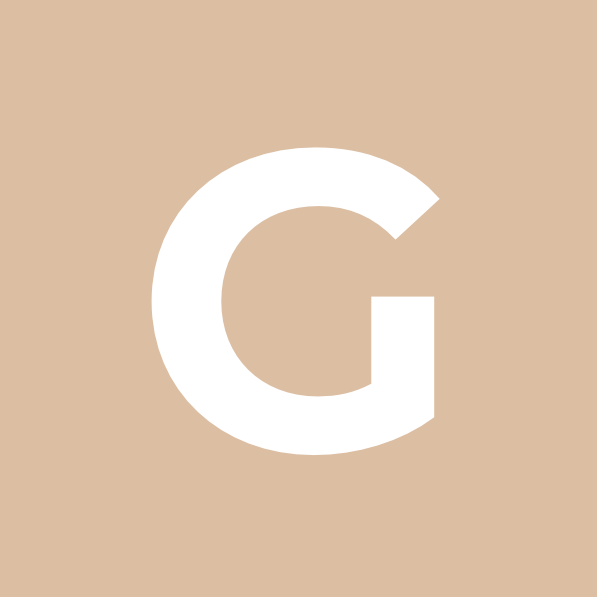 Our client is a multinational company in manufacturing industry

Responsibilities:

Act as the point of contact in front office to handle guest management

Assist in HR administrative support which includes recruitment, training and development, employee engagement, compensation and benefits etc.

Assist the HR Manager in reviewing and implementing HR policies in accordance with statutory requirements

Handle office admin duties such as facility management, replenishment of office equipment

Requirements

Diploma in Business Administration / HRM or Read more
equivalent

Minimum 3 years of prior experience in HR Generalist functions

Proficient in MS Office tools

Ability to liaise with various counterparts

Maintain high level of confidentiality and discretion
Skills
Registration No.:

200716810H

Since it was established in 2007, The Privé Group has played a seminal role as a trendsetter in Singapore's fast-paced F&B sector. Synonymous with distinctive dining concepts which are often off-the-beaten-track, The Privé Group has since established itself as a purveyor of unique lifestyle concepts which capture the imagination of their patrons.

From a single concept at Marina at Keppel Bay, The Privé Group now counts more than Read more
10 outlets under its growing portfolio which includes, Privé Grill, Privé Waterfront Bar and Privé Café at Marina at Keppel Bay, The University Club at Kent Ridge, Roadhouse and The Green Door at Dempsey as well as Privé at CHIJMES. In the last quarter of 2015, the Group continued its expansion plans with the opening of its 3rd Privé outlet and a contemporary Chinese restaurant, EMPRESS, at the iconic Asian Civilisations Museum. The vibrant Clarke Quay area also welcomed the Group's 4th Privé outlet in January 2016. Nightlife wise, it has also garnered much success with the opening of leading nightspots such as Royal Room, MINK Club, MATCH & Bang Bang at Pan Pacific Hotel.

Backed by a team of creative chefs, The Privé Group's signature items including gourmet burgers, weekend brunch, Josper-grilled steaks, decadent desserts and fresh fruit martinis, have garnered a strong following amongst foodies and praise from members of the media.

Job Description

We are hiring HR Assistant.

HR admin work

Coordination between departments and outlets

Support payroll function in an efficient, timely and accurate manner

Document HR actions by completing forms, reports, logs and records

Performance management and improvement on tracking systems

Assisting with Employee Relations

Company Employee Communication

Compensation and benefits administration and recordkeeping

Employee safety, welfare, wellness and health reporting

Employee services

Maintaining employee files and HR filing system

Assisting with day-to-day efficient operation of HR office

Ensure that deadlines are strictly met

Any ad-hoc duties assigned

Job Requirements

Minimum Diploma or equivalent

Committed and responsible team player, yet able to work independently

Pro-active and able to multi-task

Proficient in spoken and written English

Able to work under pressure

Meticulous and resourceful

Proficient in Microsoft Office and Outlook

Experience in F&B industry will be added advantage

Remuneration:

Competitive basic salary

Indivudual sales performance incentives

Training and career progression

Medical benefits

Health insurance

Meal allowance

Staff discounts

Annual leave

Birthday leave

Long service award

Singaporeans only

We regret to inform only shortlisted candidates will be notified
Skills Job Description
Engage employees together with stakeholders/line leaders/supervisors in enhancing the organization's culture and values. This will in turn motivate employees performance well and deliver organization's goals and objectives.


In-charge of the Employee Engagement programmes including employee engagement survey, pulse survey, action and improvements plans.
Provide support to the senior leadership team in employee engagement programmes.
Derive meaningful insights from the employee engagement analysis.
Translate the insights gained from employee engagement tools and Read more
recommend corrective or improvement actions.
Facilitate action planning discussions with business leaders to identify corrective or improvement actions and resources to implement the action plans.
Facilitate discussions/ Implement initiatives to build a Culture aligned to the organisation values.
Plan, develop and deliver engagement plan with the Employee Engagement Steering Committee and Workgroup that could include a range of employee engagement programs/ activities designed aligned to the organisation's vision, mission and culture.
Engage and build relationships with others, to promote a collaborative and co-operative work environment.
Lead, develop, coach and provide guidance to team members.
Any other adhoc assignments.


Job Requirements

Min. Degree from a recognised university.
Min. 8 years of relevant experience preferably in Employee Engagement and Culture Building. Experience in Organisation Development would be a bonus.
Excellent communication and interpersonal skills.
Possess strategic thinking & strong analytical skills.
Has a keen interest to develop people and enhance the organisation's culture.
Pro-active and creative individual with strong passion and drive.


For interested candidates, please send your most recent and updated resume to [Click Here to Email Your Resume]
>Subject heading: employee engagement

Alex Goh Hock Leong (Alvin)
>(R1763413)
>Recruit Express Pte Ltd
>EA License No. 99C4599
Skills ***GOOD CAREER PROSPECT AWAITS RIGHT CANDIDATES***

**NO EXPERIENCE REQUIRED***
Training is provided and good learning opportunities.
Requirements:
• Excellent working attitude
• Good communications skills
• Loves challenges
• Able to work in a fast-paced environment
• Keen interest in HR / Business Development
• Exposure to wide HR Spectrum (Recruitment, Interview, Screening, Offers, Employee Compensation and benefits, Employee relations duties etc)
• Keen in learning full recruitment cycle

Interested Applicants, please send your resume in MS WORD FORMAT to
karinchan @ Read more
recruitexpress.com.sg
>and ATT KARIN CHAN WEI KIEN, R1104584

*All information will be treated with strictest confidence.

EA Licence No: 99C4599
Skills