Sign in or register for a JobTech account.
Jobs that require

entrepreneurial

skill Position Purpose & Summary

The primary focus will be on transactions and projects within APAC region though based upon global needs and demand the position holder may also support projects in the other regions or global projects.

MADJV Manager

Part of Cargill's strategy is to actively balance the portfolio of activities and businesses, which results in a growing pipeline of Mergers, Acquisitions, Divestitures and Joint Venture (MADJV) activities. It is HR's Read more
goal to successfully manage MADJV's in order to realize the highest possible value, limit risks and protect Cargill's interests, values and culture. Overarching, our objective is that we create a successful and positive experience for our people and that we ensure best in class execution of MADJV projects in Cargill. MADJV managers are responsible for the MADJV HR framework, processes and tools including related continuous improvement.

This position is recognized as a trusted advisor with deep understanding of MADJV HR tools and practices across the HR function and corporation with a business oriented mindset. The position of MADJV Manager within Global HR Solutions (GHRS), leads the HR service delivery to MADJV projects from an end-to-end perspective. This starts with the Due Diligence phase, followed by the transaction phase and execution of MADJV integration. This position leads all MADJV phases on behalf of HR, and partners with Corporate Development, Business HR and the HR Centers of Expertise (COE). There is continuous cooperation and seamless hand-offs with the GHRS Market and Domain teams to successfully execute upon the MADJV projects. In addition, this position works closely with the businesses and the other functions to ensure successful delivery of Mergers, Acquisitions, Divestitures and Joint-Ventures.

The position requires superior judgment, including the ability to recognize, anticipate and mitigate potential MADJV HR problems, develop solutions and counsel business leaders and corporate development teams toward those solutions.

The position requires a pro-active and driven approach and the ability to prioritize and follow through on numerous projects simultaneously, while remaining flexible and agile in responding to exigencies. Dedication and commitment towards providing excellent, value added advice and an entrepreneurial, internationally oriented spirit are corner stones of being successful in this position. This MADJV manager thrives in a transactional, team-oriented context and a complex, challenging and demanding environment.

Project Manager

This position is responsible for leading project management activities across global projects that have significant impact on the organization. These projects may include strategic initiatives, organizational restructuring, capability building projects, MADJV activities, and other – all from an HR perspective.

Candidates for this position are expected to have experience managing large, global projects, typically with a minimum of $1 million total project spend. The candidate will utilize PPM.

This position demands a strong leader who can partner effectively with all levels of the organization globally.

The chosen candidate is expected to be an empowered partner who must drive results, proactively identify and resolve problems, and make tough decisions. This position is expected to keep up with project management technology, trends and best practices.

The incumbent in this position is expected to be an expert in project and portfolio management methodologies, tools and processes, and have thorough knowledge in HR operations and MADJV activities. Work typically includes: project charter management, project kick-off support, planning, project scheduling, cost management and status reporting. The Project Manager identifies, recommends and implements project management best practices. This position is responsible for portfolio and project management activities across projects with the highest cost, complexity and risk, including project planning, execution and governance. The Project Manager has the primary responsibility to ensure that the projects produce the desired outcomes on-time and within budget.

Principal Accountabilities

Key responsibilities of MADJV Delivery Manager:

MADJV Leader:

• Provide leadership in APAC region to deliver HR MADJV projects, from execution planning to the measure phase.

• Translate key implications from business strategy into the transaction and act as strategic partner of business in the transaction

• Be a go-to-person for MADJV transactions in the regions, to ensure requirements for execution are shaped, understood and delivered at the right time and with the highest quality of delivery

• In partnership with Business HR, ensures the delivery of the HR part of the overall integration, including Talent assessment, Cultural integration and other key people matters.

• Ensure alignment of the HR operating model and governance of HR Risk

• Work closely together with GHRS Market and Domain teams to execute flawless hand-offs in the end-to-end HR MADJV process.

• Maintain extensive collaboration and communication between the global regions to monitor ongoing alignment of client priorities and expectations to resource availability and service delivery of assigned transactions.

• Advise and articulate domain/country-specific HR MADJV requirements to effectively help business leaders and other stakeholders of transactions understand and address priorities, challenges and opportunities

• Develop and maintain key internal and external relationships, which may include: business leaders, hiring managers, business/function human resource leaders and industry contacts

Change Leader:

• Lead the approach to MADJV transaction activities to align talent, employment and cultural practices to Cargill and the Enterprise.

• Collaborate with other functions and roles serving similar clients to share knowledge, best practices and develop creative solutions.

• Champion a strong continuous improvement culture to ensure deployment of scalable, simplified and standardized processes, e.g. further development of HR MADJV playbooks and Project Management tools and best practices

• Establish a culture of accountability and measurement within HR MADJV integration teams and overall Project Management

Key Responsibilities of Project Management Delivery Manager:

Project Management:

• Manages medium, large scale and global projects for HR, including MADJV initiatives.

• Leads project reviews utilizing expert knowledge of project management methodologies, tools and processes.

• Identifies, recommends and implements project management best practices based on expert knowledge of project management.

• Provides mentorship, coaching and development for project team members as appropriate. Provides leadership within region to deliver HR MADJV projects, from execution planning to the measure phase.

• Coordinate resources across HR including BHR, GHRS, COE and Cargill Business Services (CBS).

Project Planning:

• Defines project objectives and scope utilizing expert knowledge of project management practices and procedures.

• Plan the course of action required to meet the project intent.

• Determines project requirements and timelines

• Responsible for the Project Management Plan, which includes areas such as a business case, work plan, schedule, budget, resource plan, communication plan, change plan, and risk plan. Translate key implications from business strategy into the transaction and act as strategic partner of business in the transaction.

Project Execution:

• Leads the execution of projects with the highest cost and risk.

• Utilizes project management methodologies, tools and processes to achieve project deliverables on-time and within budget.

Project Controls:

• Define, measure and monitor project controls & progress to identify variances from the plan and resolve issues as appropriate.

• Engage and manage stakeholders as appropriate to ensure understanding and alignment.

Stakeholder Management:

• Accountable for providing project sponsors and stakeholders with project status, actively communicating issues and threats, and ensuring that leadership alignment is a priority.

• Work with business to ensure projects are successfully implemented and benefits and value are realized.

• Ensure successful completion of all project phases and closure of all aspects of the project.

Essential Position Requirements

• Ability to travel as required, up to 25&, within region as well as internationally when needed

Education, Experience, Skills

• Bachelor's degree or equivalent practical experience

• MBA or post-graduate degree in applicable field

• Project Management Institute (PMI) certification or equivalent Experience

• 10 years of project management experience ideally in Human Resources

• 5 years of HR experience handling mergers, acquisitions, divestitures and joint ventures (MADJV) of all types, sizes and complexities

• Significant expertise in, and experience with, the structuring and execution of MADJV transactions from HR perspective, including planning for and managing due diligence, handling closings and integration planning, implementation and execution

• Experience with PPM Framework and leading complex and global projects

• Experience interacting effectively, confidentially and appropriately with senior business and functional executives in a global, matrixed environment

• Experience in developing and analyzing business cases to ensure a value-added solution and having in-depth knowledge of multiple businesses, functions, and processes

• Experience anticipating emerging issues, problem solving and implementing new business solutions, including referring critical issues to the appropriate level of management, and improving efficiency, quality, cost and productivity

• Experienced in change management and leading others in times of significant change

Skills

• Strong leadership, stakeholder management, change management, conflict management and communication skills - ability to thrive as part of a regional and global team

• Advanced communication, leadership, partnership, consulting, collaboration, and influencing skills including experience building consensus and morale within a business or function, and leading work team effectively to meet strategic and operational objectivesStrong analytical and assessment skills, independent thinker and problem solver, ability to effectively navigate through ambiguity

• Demonstrated technical HR MADJV technical skills, including expertise in relevant best practice tools and approaches

• Conceptual strength, strategic thinking, strong business acumen, ability to work across a matrixed organization

• Proven consulting and contracting skills that drive high performance, ability to work independently and handle multiple priorities simultaneously in a lean environment.

• Demonstrated ability to build strong client relationships and influence key stakeholders. Proven ability to work as a strong business partner and history of building trust with others.

• Communicates effectively in all settings, including sensitive and intense situations, by tactfully responding to requests and thoughtfully negotiating and persuading others to adopt innovative ideas and solutions

• Intagible skills including sound judgment, intuition, integrity, curiosity, agility, creativity, humility and an ability to thrive in challenging and ambiguous situations.

• Demonstrated understanding of evolving HR landscape and demonstrated capability of leading organizational change efforts

• Competence in connecting people to each other and the business strategy, leveraging technology and processes where appropriate

• Ability to operate at both the strategic and tactical level

• Excellent teacher and coach with a desire to build capability in the organization and others

• Fluent in English and one Asian language
Skills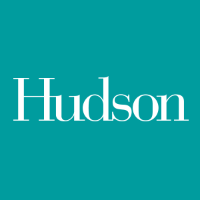 Fastest Growing FinTech Debt Fund in the Region

Entrepreneurial and Upbeat Company Culture

Outstanding Market Reputation and Team Profile

My client is a rapid-growing fintech debt fund and is looking for a VP in Sales & Investor Relations team to lead and manage the investor acquisition team and raise funds for the fund. This candidate will report direct to CEO where you will work closely with their product and investment teams.

Key Read more
Responsibilities:

Scale and optimise on-boarding process to identify, profile, qualify and raise capital from institutional and HNWI investors within Asia Pacific

Expand existing profitable client relationships with key institutional investors, family offices, HNWI and Issuers

Partner with intermediaries to grow and develop both investor and issuer relationships

Requirements:

5-10 years sales experience working with HNWIs or institutional sales; or investor relations and fund-raising in the investment and private wealth management industry

Proven track record in meeting sales targets

Excellent communication / presentation and relationship management skills

Prior experience in startups is a plus

To apply please contact me on 6430 5347 or email your resume to

Ivy.Min@hudson.com

Hudson Global Resources (Singapore) Pte Ltd

EA Licence Number: 18S9265

Shiqi Min

EA Personnel Registration ID: R1981044
Skills Are you passionate about disrupting a rapidly changing industry? Do you love to solve complex problems of scale? Are you a great relationship builder and project executor? Are you excited about working in a startup environment for one of the most successful ecommerce and online travel companies?

Booking.com is the worlds #1 accommodation site and the 3rd largest global e-commerce player. Booking.com for Business focuses on providing a diverse Read more
range of accommodation choices for business travelers as well as ensuring they can find, manage and enjoy company stays in the simplest, smartest and most rewarding way.

As an Implementation Specialist you will demonstrate the ability to own and manage implementation, on-boarding process for our partners such as GDS, OBT and TMC, as well as for our direct corporate customers (Enterprise and SME). The successful candidate would need to be strong in managing multiple projects, with sound knowledge in operating multiple internal systems and be creative, proactive in partnering with external sales force/internal stakeholders for delivering top notch solutions.

B.Responsible

Identify and align with customers and KAM/AM on overall implementation project plans

Lead implementation process with close alignment with KAM/AM

Be the main point of contact for customers during implementation process

Reach implementation objectives with quality during multiple milestones

Use and also continue to develop presentation materials to facilitate adoption and customer trainings

On-going account management support

B.Skilled

Degree preferred with strong travel industry knowledge

3+ years of Sales and Operations background preferably in the Travel & Tech industry

Entrepreneurial, customer-focused and detail-oriented with strong relationship building and stakeholder management skills

Ability to listen and understand customers needs in complex settings

Strong project management and prioritization skills

The hiring company

BOOKING.COM (SINGAPORE) PTE LTD is one of Booking.com BVs support companies in SINGAPORE. BOOKING.COM (SINGAPORE) PTE LTD is looking for a KEY IMPLEMENTATION SPECIALIST. Booking.com BV is the company behind Booking.com, the market leading online accommodation reservation service in the world. All references to Booking.com" refer to Booking.com BV.
Skills Digital transformation is driving new opportunities for businesses worldwide. Cisco are pioneers in the Software Defined Infrastructure (SDI) domain that underpins the rapid shifts in IT. Cisco continues to innovate, leveraging cross-technology programmability to create infrastructure solutions that achieve agility, speed, efficiency and economies of scale for our customers.

The Enterprise Architecture Practice specializes in creating solutions to solve complex business problems. We develop and execute multi-dimensional IT strategies Read more
that enable customers to transition to a software defined architecture.

We have an entrepreneurial spirit with a consistent track record of leading high-impact technology consulting engagements, complex issue resolution and developing senior customer relationships.

What You'll Do

As a Practice Leader, you are able to connect this rapidly changing technology environment with the executive agenda of our clients by applying her/his strong business insights. As a technologist, you will be across Cisco's solutions as well as the market trends and competitive offerings. You will develop and deliver lifecycle advisory/professional services.

You will manage a team of technology consultants, architects and engineers that advise customers in the planning, delivery and operation of transformational SDI based technologies.

Who You'll Work With

This is a key customer facing role. You will lead your team of experts in the field, but will also leverage a matrix organization of Sales, Engineering and other Customer Experience Service teams. This role is primarily focused on the delivery of services within Asia Pacific, but we are a global team and you will need to work with counterparts across the regions.

Who You Are

You are a self-starter, able to structure, prioritize and get results in the midst of constant change. You are comfortable in managing complex client dynamics and are capable of aligning your team around a common set of objectives resulting in an ability to deliver superior results.

You have a mix of Consulting and Enterprise Architecture skills and can explain IT macro trends and business implications at executive level. You understand the stages an organization goes through during transformation - vision, strategy, migration (discovery, planning, and execution), and operations.

Your Leadership :

You gained 10+ years IT experience, 5+ years consulting experience. 3+ years in a management role.

You have a previous experience at an executive level within a medium to large sized IT organization.

High Proficiency in oral and written communications, with an ability to effectively persuade others (customers, peers, senior management, etc.) using data-driven insights, emotional intelligence, confidence, and interpersonal awareness.

Can link technological change to business and economic impact.

Able to hold a technical discussion at an executive level while being able to pivot into deeper technical conversations at an engineering level.

Experience in strategizing and delivering transformational projects / programs.

Experience in growing a professional services practice.

Your Technical Capability :

Deep understanding of Enterprise Networking - routing, switching, routing protocols, MPLS, VPNs, etc. Experience with Service Provider Networks is desirable.

Experience in Software Defined Networking (SDN) development (including Openstack Neutron and OpenvSwitch, Openflow, networking virtualization, and KVM/Linux networking).

Experience with Cisco and 3rd party physical and virtual infrastructure, Cloud, and Virtual Network Functions (VNFs), including a range of tools and technologies including Cisco Network Service Orchestrator, Ansible, OpenStack, Open Network Automation Platform (ONAP), assurance and performance, Workflow Management and UI/Portal systems.

Solid understanding of SaaS architectures.

Expertise in SOA, web services, virtualization and cloud concepts.

ITIL, IT4IT, TOGAF or Scrum (Master or Product Owner, etc.) certification (any)

Recognized speaker, author/publisher of white papers or patents

We Are Cisco

#WeAreCisco, where each person is unique, but we bring our talents to work as a team and make a difference. Here's how we do it.

We embrace digital, and help our customers implement change in their digital businesses. Some may think we're "old" (30 years strong!) and only about hardware, but we're also a software company. And a security company. A blockchain company. An AI/Machine Learning company. We even invented an intuitive network that adapts, predicts, learns and protects. No other company can do what we do – you can't put us in a box!

But "Digital Transformation" is an empty buzz phrase without a culture that allows for innovation, creativity, and yes, even failure (if you learn from it.)

Day to day, we focus on the give and take. We give our best, we give our egos a break and we give of ourselves (because giving back is built into our DNA.) We take accountability, we take bold steps, and we take difference to heart. Because without diversity of thought and a commitment to equality for all, there is no moving forward.

So, you have colorful hair? Don't care. Tattoos? Show off your ink. Like polka dots? That's cool.
Skills Requisition ID:

222250

Work Area:

Sales

Expected Travel:

0 - 10%

Career Status:

Professional

Employment Type:

Regular Full Time

COMPANY DESCRIPTION

SAP started in 1972 as a team of five colleagues with a desire to do something new. Together, they changed enterprise software and reinvented how business was done. Today, as a market leader in enterprise application software, we remain true to our roots. That's why we engineer solutions to fuel innovation, foster equality and spread opportunity for our Read more
employees and customers across borders and cultures.

SAP values the entrepreneurial spirit, fostering creativity and building lasting relationships with our employees. We know that a diverse and inclusive workforce keeps us competitive and provides opportunities for all. We believe that together we can transform industries, grow economics, lift up societies and sustain our environment. Because it's the best-run businesses that make the world run better and improve people's lives.

PURPOSE AND OBJECTIVES

We are looking for highly motivated and customer-focused individual to build Advanced Analytics and Data Science capabilities within Digital Transformation Office.

In the context of Digital Transformation, customers are looking at unlocking value from extensive amounts of data generated by business applications, things & social interactions. SAP has the unique ability to partner with customers in this journey with the capabilities of the Data Management Platform powered by SAP HANA. The role of Advanced Analytics Expert and Data Scientist to co-innovate with customers in Asia Pacific & Japan in generating insights through their data using SAP Platform & Technologies solutions, architecting target sstateand creating a roadmap.

EXPECTATIONS AND TASKS

This is a customer facing role & you will support the Market Units in APJ in driving the sales process by architecting big data solutions, creating insights based on massive amounts of customer data using Advanced Analytics tools like SAP HANA, SAP Cloud Platform & SAP Leonardo Big Data & Machine Learning and create a long term roadmap for the customer

Understand the requirements by working with customers or Solution Advisors in the Market Units

Work collaboratively to architect and implement data-science solutions, mapping the data processing flow from raw data or data stores, to identifying optimal data analytics approaches, to data visualization and working with users to optimize the user experience

Support and coach developers who are involved in the project and create solutions

Presentation of solutions, architecture and roadmap to customers and help the account team to progress the deal

Thought leadership on technology and ideation and creation of futuristic applications & reference architectures

EDUCATION AND QUALIFICATIONS / SKILLS AND COMPETENCIES

Bachelor or Masters degree in Computer Science

Hands on experience in developing innovative applications using modern technology platforms and cloud infrastructures such as AWS, Azure, or SAP Cloud Platform

Programming expertise in Java, Java Script, Python, R, HTML5 & web development frameworks like Spring & Play

Data modeling in both SQL & NoSQL Databases

Programming experience in HANA XS using the various capabilities like graph engine, text search, predictive etc

Experience in Hadoop tool sets (HIVE, Spark, Kafka, MapReduce etc)

Exposure to machine learning (Tensorflow, Scikit–learn, MLlib etc)

Degree in Statistics, applied mathematics or operations research background is preferable

Very high proficiency in customer communications, presentations and demonstration is required.

Ability and willingness to undertake customer related travel on short notice.

Fluency in English is a MUST, any other language an asset.

WORK EXPERIENCE

10+ years of hands-on Full stack Applications / Solutions architecture, design and development

WHAT YOU GET FROM US

Success is what you make it. At SAP, we help you make it your own. A career at SAP can open many doors for you. If you're searching for a company that's dedicated to your ideas and individual growth, recognizes you for your unique contributions, fills you with a strong sense of purpose, and provides a fun, flexible and inclusive work environment – apply now

.

SAP'S DIVERSITY COMMITMENT

To harness the power of innovation, SAP invests in the development of its diverse employees. We aspire to leverage the qualities and appreciate the unique competencies that each person brings to the company.

SAP is committed to the principles of Equal Employment Opportunity and to providing reasonable accommodations to applicants with physical and/or mental disabilities. If you are in need of accommodation or special assistance to navigate our website or to complete your application, please send an e-mail with your request to Recruiting Operations Team (Americas: Careers.NorthAmerica@sap.com or Careers.LatinAmerica@sap.com, APJ: Careers.APJ@sap.com, EMEA: Careers@sap.com).

Successful candidates might be required to undergo a background verification with an external vendor.

Additional Locations

:
Skills Join the Business Analytics team to support the growth of a fast-growing start-up in the travel space! This role offers the opportunity to learn the ins and outs of different teams in a tech company. The interns will be able to pick up hands-on analytics skills and knowledge of different tools that are commonly used in the industry.

What you'll do?

Supporting market research and analysis based on business need

Strategize Read more
and work with multiple team on data collection to enable operations optimization and product mix strategies

Design comprehensive and user friendly dashboards and BI tools for business line teams

What you'll get?

An environment that values honesty, transparency and respect with awesome co-workers across Asia

The rare opportunity to be part of building a global travel brand, ensuring its success and evolving it for the future

What you'll need?

Preferably majored in Statistics, Information System, Marketing or Business Analytics

Good business sense and market insights

Fluent spoken and written English and Chinese

Experience in SQL, Python, Tableau or Google Analytics is a plus

Willing to learn new technique.

Eager to work in small team and fast-paced environment

A start-up attitude highly collaborative with an entrepreneurial, roll-up-your sleeves attitude that's not afraid to work independently when required

Globally-minded and comfortable working with people from different cultural background and in different time zones
Skills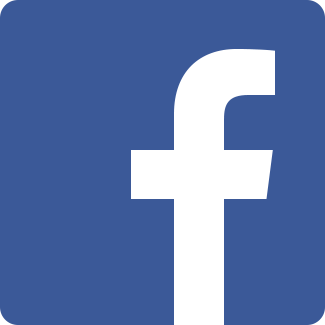 Facebook's mission is to give people the power to build community and bring the world closer together. Through our family of apps and services, we're building a different kind of company that connects billions of people around the world, gives them ways to share what matters most to them, and helps bring people closer together. Whether we're creating new products or helping a small business expand its reach, Read more
people at Facebook are builders at heart. Our global teams are constantly iterating, solving problems, and working together to empower people around the world to build community and connect in meaningful ways. Together, we can help people build stronger communities - we're just getting started.Facebook is seeking an experienced indirect tax professional to join its APAC Indirect Tax team, which manages the indirect tax function for APAC region. The position will be based in Singapore and reporting into the indirect tax lead for APAC. This role will collaborate and work closely with local and international direct and indirect tax teams, international and regional accounting and other finance functions.

Responsibilities:

Work closely with the Facebook tax team to ensure integration with various business functions, bring awareness to the business and support new business initiatives in the region

Responsible for indirect tax compliance, work closely with the local finance teams and manage compliance outsource service providers, provide oversight for indirect tax compliance across the region

Assist with tax audit and controversy matters in the region

Monitor developments of indirect tax policies in the region, work with internal policy team and external advisors supporting tax policy initiatives

Analyze current and proposed tax policy changes, evaluate impacts, develop and execute plans accordingly

Work with finance and other cross-functional teams to implement and improve end-to-end indirect tax process and procedures to mitigate risks

Provide day-to-day operational guidance to business and finance functions and provide end-to-end support to enable products/projects go-to-market

Mininum Qualifications:

12+ years of related finance/accounting experience (with adequate VAT/GST knowledge) covering Asia Pacific

Degree in Law, Accounting/Finance, or Economics and/or Postgraduate in Tax or similar is required

Prior experience in a senior finance role with a large multinational company

Strong communication and presentation skills with the ability to communicate indirect tax matters succinctly to management

Entrepreneurial spirit, hands-on and self-motivated

Strong analytical skills, flexible, creative and results-oriented

Able to work with and in a cross-functional team with the ability to build strong and scalable relationships

Willingness to travel as some international travels are required

Preferred Qualifications:

Prior experience with regional indirect tax responsibilities

Exposure in handling North Asia markets (China, Japan, South Korea)

Proficient in Chinese, Japanese or Korean
Skills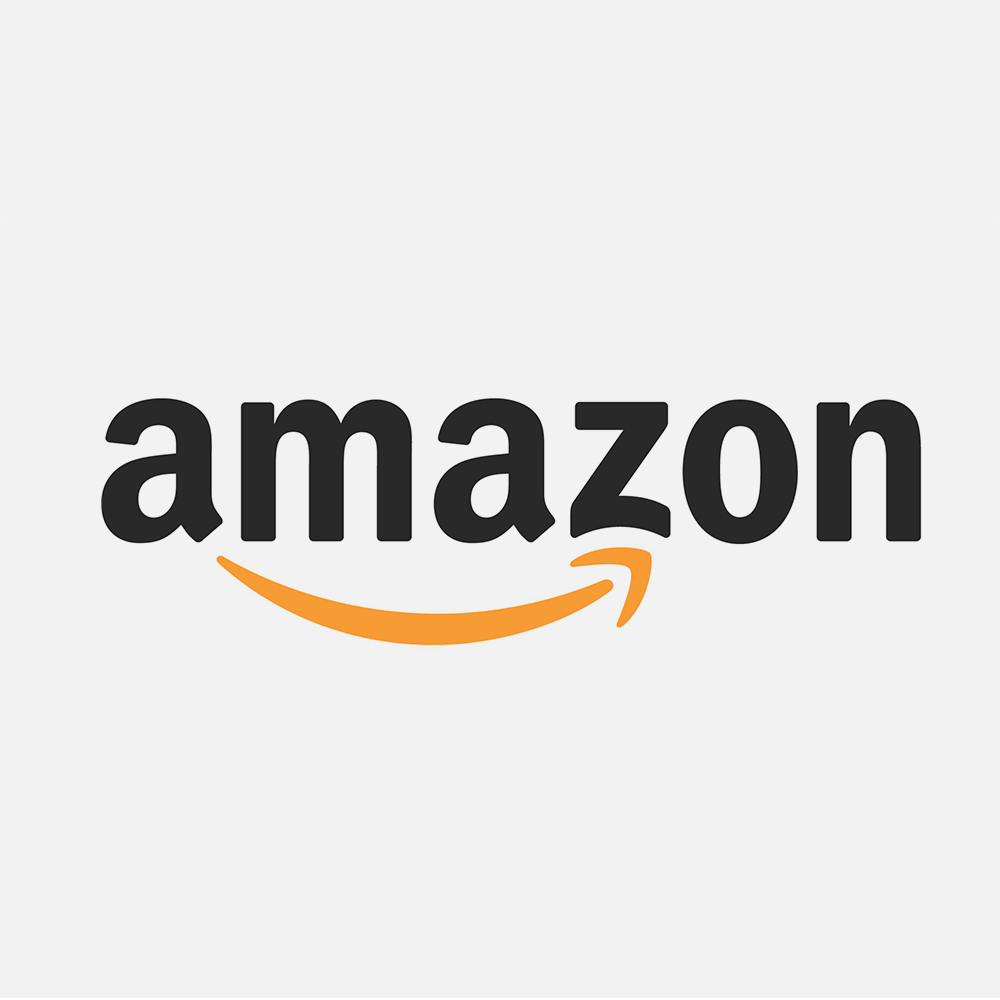 AWS is one of Amazons fastest growing businesses, servicing customers in more than 190 countries, reshaping the way global enterprises consume information technology and powering the developers who are building the next generation of global industry leaders. AWS customers include some of the most innovative startups like Netflix, Pinterest, Spotify, Airbnb, and Instagram as well as some of the largest global enterprises like Shell International, Unilever, Hitachi, Sharp, Read more
Bristol-Myers Squibb, and Samsung. We help global and local enterprises to use cloud to remediate their legacy technology and build new innovative businesses.

We're seeking a Technical Program Manager to managed the launch of complex services across the APAC region. In this role you will be responsible for scoping and delivering service launches in the field end-to-end. Responsibilities include collection of business and technical requirements from internal and external customers, driving project schedules from design to release, supporting the building of business cases for services across regions and areas, securing field readiness & partner enablement, all the way to the successful production launch that delivers on service adoption and business case expectations. You will be expected to make appropriate trade-offs to optimize time-to-market, clearly communicate goals, roles, responsibilities, and desired outcomes to internal cross-functional and remote project teams.

The right candidate will possess a strong program management background, will have demonstrated experience leading complex projects, and will have a well-rounded technical background in public cloud & network technologies. You must be able to thrive and succeed in an entrepreneurial environment, and not be hindered by ambiguity or competing priorities. This means you are not only able to develop and drive high-level strategic initiatives, but can also roll up your sleeves, dig in and get the job done. As a TPM, you will anticipate bottlenecks, provide escalation management, anticipate and make trade-offs, and balance the business needs versus technical constraints. An ability to take large, complex projects and break them down into manageable pieces and deliver them in a successful and timely manner is expected. Maturity, high judgment, negotiation skills, ability to influence, analytical talent and leadership are essential to success in this role.

Basic Qualifications

· 5+ years of Technical Program Management experience in a related industry

· Bachelor's degree in Engineering, Computer Science or related technical field

· Project Management Certifications, like PMP, CSM, are a must

Preferred Qualifications

· Ability to communicate effectively with both technical and non-technical individuals.

· Excellent oral and written communication skills

· Track record for being detail-oriented with a demonstrated ability to self-motivate and follow-through on projects
Skills Requisition ID:

226288

Work Area:

Software-Design and Development

Expected Travel:

0 - 30%

Career Status:

Professional

Employment Type:

Regular Full Time

COMPANY DESCRIPTION

SAP started in 1972 as a team of five colleagues with a desire to do something new. Together, they changed enterprise software and reinvented how business was done. Today, as a market leader in enterprise application software, we remain true to our roots. That's why we engineer solutions to fuel innovation, foster equality and spread opportunity Read more
for our employees and customers across borders and cultures.

SAP values the entrepreneurial spirit, fostering creativity and building lasting relationships with our employees. We know that a diverse and inclusive workforce keeps us competitive and provides opportunities for all. We believe that together we can transform industries, grow economics, lift up societies and sustain our environment. Because it's the best-run businesses that make the world run better and improve people's lives.

PURPOSE AND OBJECTIVES

The Industry Business Unit (IBU) Banking represents one of SAP's Growth Industries. Today more than 12,000 banks in 140+ countries rely on SAP software.

The IBU works closely with customers, partners and other internal and external stakeholders to define SAP´s industry strategy and drive its execution.

The IBU drives innovation in the overall SAP banking solution portfolio to not only help banks but also financial technology companies and financial corporations to improve, grow and transform their business in a challenging market environment.

The IBU is a team of highly experienced business and SAP solution experts that provides deep industry, business and market expertise to support the execution of the industry strategy, including development and launch of new products, M&A, partner strategies, sales & marketing activities, strategic implementation projects and activities to successfully enter new markets.

We are taking our banking portfolio to the next level by integrating it with SAP's innovations in all Technology and Business Solution areas.

We are looking for an expert focusing on the Finance processes of banks to strengthen our team.

EXPECTATIONS AND TASKS

As Senior Solution Specialist for Finance in Banking you create breakthrough innovations that propel our banking solutions to the next level and support the adoption to achieve competitive advantage. Furthermore, you work closely with development to define the industry roadmap. You support strategic deals, customers and partners globally and build the liaison between customer projects and development departments. If required, you also support implementation projects when creating solution architectures and roadmaps along with providing solution reviews.

Youdrive the launch of new solutions including commercialization and rollout to internal and external stakeholders as part of the go-to-market to ensure successful adoption. Furthermore, you support the field and our expert partners when creating end-to-end sales demos and review associated story boards. You ensure delivery of rollout material, e.g. collaterals, references, success stories in highest quality.

You stay connected to customers, end users and the SAP ecosystem to ensure grass-root level understanding of their current and future needs. You coach customers and train and educate key multipliers (SAP internal and external) on how they can make best use and benefit from latest SAP Solutions and Technology Innovations and educate them on the benefits that the SAP Banking portfolio provides.

EDUCATION AND QUALIFICATIONS / SKILLS AND COMPETENCIES

We are looking for an experienced SAP Expert with a strong focus on Finance with deep understanding of our solution offering in Banking and Finance. Ideally, you have several years of business and SAP experience in the Banking Industry with a profound understanding of the related business processes and the related IT system landscapes.

Required skills

Several years of experience resulting in in-depth understanding of Banking and Finance requirements

Deep understanding of banking IT architecture for subledger and finance processes

Business acumen in accounting and finance processes, including Enterprise General Ledger, Profitability Management, Sub-Ledger, IFRS.

Being comfortable to cover both: deep in a product- as well as in high-level strategy presentations

Knowledge of the SAP offering for Banking overall and specifically the Finance portfolio

Experience with latest technologies from SAP, especially in the areas of Finance & Risk, e.g. SAP Smart Accounting, SAP S/4HANA for financial products subledger, S/4HANA Finance, SAP Profitability Management (PAPM/FSPER), SAP Analytics Cloud, SAP Financial Services Data Platform

Project and Product experience in the Banking industry

Ability to work in a global team of senior experienced colleagues

Preferred skills

Consulting & Presales experience with SAP Banking solutions and our solutions for the CFO

Excellent communication skills on all levels

Strong analytical skills

Global network to Financial Services Teams within SAP and Partner

Very strong team player and highly motivated to achieve stellar results with a strong self-initiative

Program Management skills

WORK EXPERIENCE

Professionals with at least 5+ years of experience

#SEAHotJob

WHAT YOU GET FROM US

Success is what you make it. At SAP, we help you make it your own. A career at SAP can open many doors for you. If you're searching for a company that's dedicated to your ideas and individual growth, recognizes you for your unique contributions, fills you with a strong sense of purpose, and provides a fun, flexible and inclusive work environment – apply now

.

SAP'S DIVERSITY COMMITMENT

To harness the power of innovation, SAP invests in the development of its diverse employees. We aspire to leverage the qualities and appreciate the unique competencies that each person brings to the company.

SAP is committed to the principles of Equal Employment Opportunity and to providing reasonable accommodations to applicants with physical and/or mental disabilities. If you are in need of accommodation or special assistance to navigate our website or to complete your application, please send an e-mail with your request to Recruiting Operations Team (Americas: Careers.NorthAmerica@sap.com or Careers.LatinAmerica@sap.com, APJ: Careers.APJ@sap.com, EMEA: Careers@sap.com).

Successful candidates might be required to undergo a background verification with an external vendor.

Additional Locations

:
Skills Requisition ID:

229870

Work Area:

Sales

Expected Travel:

0 - 60%

Career Status:

Management

Employment Type:

Regular Full Time

COMPANY DESCRIPTION

SAP started in 1972 as a team of five colleagues with a desire to do something new. Together, they changed enterprise software and reinvented how business was done. Today, as a market leader in enterprise application software, we remain true to our roots. That's why we engineer solutions to fuel innovation, foster equality and spread opportunity for our Read more
employees and customers across borders and cultures.

SAP values the entrepreneurial spirit, fostering creativity and building lasting relationships with our employees. We know that a diverse and inclusive workforce keeps us competitive and provides opportunities for all. We believe that together we can transform industries, grow economics, lift up societies and sustain our environment. Because it's the best-run businesses that make the world run better and improve people's lives.

The SAP ARIBA and SAP FIELDGLASS Culture Values

SAP Ariba and SAP Fieldglass strongly values being recognized as a customer-centric driven organization. Our #BeREAL Program ensures that all SAP Ariba and SAP Fieldglass employees factor optimizing the customer experience into every business decision they make.

What exactly does #BeREAL stand for? The R equals responsiveness to customers (including SAP Ariba colleagues), the E relates to empathy with understanding the culture of our customers and their business objectives, the A signifies being aligned with your SAP Ariba colleagues to deliver the best customer experience, and the L acknowledges that we lead our customers to realize value through our expertise.

To become a part of the SAP Ariba and SAP Fieldglass team, we ask all applicants to share experiences that embody the #BeREAL Commitment.

Job Overview

Cloud and Business Network business models necessitate a different service and support model focused on adoption and business outcomes. The Value Advisory Senior Director role will serve as a strategic advisor to customers, evangelizing and applying Ariba's value management framework during the sales process to ensure customer success.

The Senior Director is responsible for leading the Value Advisory teams in SEA, Korea and Japan which provides value-based selling support and customer advisement throughout the sales cycle. This includes advising and partnering with Sales and other pre-sales functions on demand generation and deal execution. People and practice development are also critical components of this role.

Qualified candidates will need to demonstrate deep Procurement and Supply Chain practitioner expertise while fostering relationships with senior executive stakeholders. This includes painting a vision of the desired best-in-class end state for our customers along with the supporting organizational, process and technology recommendations. As a trusted advisor, it also includes helping prospects foresee and navigate around operational hurdles that may impede value realization.

This position can be based in Singapore or Tokyo.

Duties and Responsibilities

Direct the Value Advisory team's efforts while collaborating with Sales to identify and develop opportunities for business process transformation in the areas of strategic sourcing, purchasing transaction automation, A/P automation, working capital improvement, performance analytics and compliance tracking

Profile customers' current maturity across various procurement and finance functions to identify the opportunity and cost to get to best-in-class

Develop associated business case for business process transformation

Drive executive meetings to obtain buy-in to the program through insightful solution options and a clear articulation of Ariba's domain expertise

Promote thought leadership and service innovation through conceptualization, implementation and execution

Identify opportunities to refine existing or develop new intellectual property and methodology, frameworks and tools (e.g., questionnaires, presentations, implementation methodology, performance management) based on past experience, research, and analysis

Be viewed as a thought leader in industry circles by speaking at various industry forums, publishing articles and delivering innovative solutions

Develop intellectual capital that can be leveraged into marketing and sales materials that will position the firm as a thought leader and generate project revenue

Support innovation around our service delivery model and provide guidance to the service and support organizations on how to execute improvements

Actively contributes to knowledge capital; responsible for coordinating efforts across specific content areas

Help enable other Ariba, Fieldglass and SAP teams on our value proposition for the Procurement, Supply Chain and Finance stakeholders

Preferred Competencies

Experience in leading and managing high powered teams

Strong executive presence, displaying a deep understanding of best practice business processes related to Procurement, Supply Chain and Finance

Ability to influence key decision makers using understanding of client's organizational processes and best-in-class maturity

Displays proactive communication (i.e., face-to-face meetings and phone calls are more frequent than emails)

Speaks to and manages opportunities across all elements of a successful Value Advisory program (e.g., processes, systems, spend, structure, measures and incentives, people and culture)

Targets, cultivates, and manages high-level client relationships (e.g. C-level or VP) to build influence and can intervene when a manager needs a senior presence

Recognizes the service needs associated with a client-focused business model

Applies a broad knowledge of A/P and Finance applications/solutions

Familiar with the full spectrum of Ariba's and Fieldglass services, as well as associated differentiators between Ariba's and the competition's offerings

Tailors selling approach for diverse customer groups

Preferred Qualifications

The ideal candidate will have experience in one or more of the following functional areas: Procurement, Supply Chain, Accounts Payable and Working Capital Management

10+ years Procurement and Finance experience (Procurement, Supply Chain, Accounts Payable, Working Capital Management)

Strategy consulting experience at senior manager or principal level

Experience in technology enabled business transformation projects

MBA or similar advanced degree

Demonstrated experience in successful software sales environment

Excellent written and verbal communication skills

Strong presentation and organizational skills

Team leadership and mentoring

Strong leadership and people development skills

Strong business and financial acumen

Ability to work in a team environment and share best practices regularly

Adaptable management style to conform to the varied corporate cultures and organizational structures of our customers

Strong problem solving ability

Industry experience a plus

#SEAHotJob

WHAT YOU GET FROM US

Success is what you make it. At SAP, we help you make it your own. A career at SAP can open many doors for you. If you're searching for a company that's dedicated to your ideas and individual growth, recognizes you for your unique contributions, fills you with a strong sense of purpose, and provides a fun, flexible and inclusive work environment – apply now

.

SAP'S DIVERSITY COMMITMENT

To harness the power of innovation, SAP invests in the development of its diverse employees. We aspire to leverage the qualities and appreciate the unique competencies that each person brings to the company.

SAP is committed to the principles of Equal Employment Opportunity and to providing reasonable accommodations to applicants with physical and/or mental disabilities. If you are in need of accommodation or special assistance to navigate our website or to complete your application, please send an e-mail with your request to Recruiting Operations Team (Americas: Careers.NorthAmerica@sap.com or Careers.LatinAmerica@sap.com, APJ: Careers.APJ@sap.com, EMEA: Careers@sap.com).

Successful candidates might be required to undergo a background verification with an external vendor.

Additional Locations

:
Skills