Sign in or register for a JobTech account.
Jobs that require

extract, transform, load (etl)

skill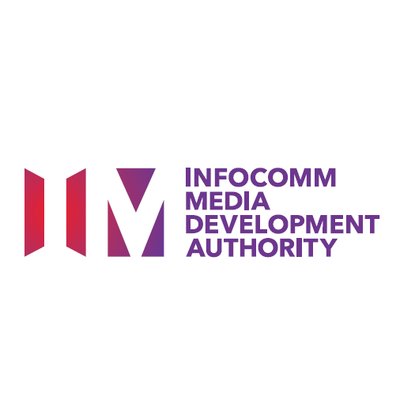 Responsibilities:
You will be part of the team that conceptualise, architect and initiate greenfield cybersecurity projects, define security architecture for next-generation infocomm technologies, and develop niche cybersecurity tech capabilities for the ICM sectors. You will work closely with the team and be responsible for executing big data related cybersecurity projects, and provide advice to the team on big data related technical issues.
The successful candidate shall be responsible, among others, to:
Conceptualise, plan, execute and manage new programs, R&D or initiatives relating to the use of big data to improve cybersecurity for the infocomm and media sectors.
Monitor advancements in big data technologies and identify new tools and frameworks that could improve efficiency and fine tune existing data analytics platforms.
Develop and review data models for cybersecurity projects.
Process, cleanse and verify the suitability of data used for data analytics, as well as interpret and analyse big data sets using statistical techniques.
Identify cybersecurity use cases together with project team and stakeholders, and develop data analytics rules or data models to deliver the use case outcomes.
Conceptualise and manage the development of infrastructure required for optical extraction, transformation, and loading of large volume data from various data sources.
Manage the development of infrastructure required for real-time and batch data ingestion and processing pipelines for data analytics, machine learning, dashboarding and visualisation.
Work with vendors to develop data analytics systems and validate accuracy of data models developed.
Requirements:
Background in Computer Science / Computer Engineering / Information Technology / Mathematics / Statistics / Data Science and Analytics.
At least 2 years of experience in quantitative data analytic or machine learning data models development for cybersecurity or network infrastructure use cases using big data.
Good understanding of programming languages including Python, R, SQL and Java/C/C++, ETL frameworks, and able to develop programming scripts minimally in Python or R.
Experience in using databases for big data analytics such as Greenplum / Hadoop / Hive / HBase frameworks, and able to write complex SQL queries.
Domain knowledge and experience in the following areas is preferred:

Computer networking
Network security
System security

Familiarity with big data streaming tools, database frameworks and visualisation tools such as Apache NiFi, Storm, Spark, Hadoop, Greenplum, Airflow, Kibana, Tableau and their areas of applicability.
Good understanding of Artificial Intelligence, Machine Learning and Deep Learning concepts.
Good writing, communication and presentation skills.
Fast learner with self-motivation and independence to acquire knowledge on new domains or technologies quickly.
Strong analytical and problem-solving ability.
Plugged-in to the latest technology and security developments for the telecommunication sector.
Willingness to delve into administrative, legislative, technical, research and development works.
Position will commensurate with experience.
Only short-listed candidates will be notified.
Skills

Fast growing start-up headquartered in Toulouse with regional offices in Singapore, Denver, Berlin and Melbourne. Founded in 2014 and privately owned, with Alstom & Continental as minority shareholders. With over 120 highly-skilled and passionate employees specializing in robotics, computer vision and vehicle dynamics, easymile supplies smart mobility solutions and autonomous technologies powering driverless vehicles with existing products such as: the EZ10, a 100% electric driverless shuttle deployed in 20 countries worldwide; the TractEasy, the first autonomous electric baggage tractor jointly developed with TLD.
**Responsibilities **
Shape EasyMile's data platform by ingesting, manipulating, and visualization data across on-premise data platforms
Leverage the best tools to define processes and workflows.
Ensuring that data is ingested and analysed securely and efficiently
Define, Implement and maintain pipelines / workflows for training, validation, and optimization of machine learning based algorithms
Develop, construct, optimize and maintain machine learning based infrastructure(s) (e.g. databases / data lakes, training server(s))
Employ sophisticated analytics programs, machine learning and statistical methods to prepare data for use in predictive and prescriptive modeling
Collaborate with cross functional agile teams of software engineers, data scientists, and others.
**Essential **
Bachelor Degree in Computer Science, Computer Engineering, or a related field
Experience as a Data Engineer, Software Developer, or similar.
**Experience with Machine Learning toolkits like Tensorflow**
Demonstrable aptitude in Python development
Experience working with cloud-based infrastructure (AWS, GCP)
Experience in data processing / ETL implementation (e.g. Beam, Airflow, Dataflow, Spark)
Experience with building data lakes and data warehouses
Good knowledge of writing performant SQL, Airflow, DataFlow and Spark
Containers technology including Docker and Kubernetes
Experience with real-time stream-processing systems (e.g. Kafka)
Very good oral and written English.
**Strongly desirable **
Experience with Tensorflow and KubeFlow
Experience with AI algorithm design
Experience in the automotive industry

Skills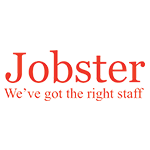 Responsibilities:
• Understand emerging data science/analytics technology and trends
>• Develop and implement data science models/solutions, including video and voice analytics, geospatial, etc.
>• Participate in client design thinking session to understand client's problem statement
>• Participate in demo showcase

Requirements:
>
>• 2 – 4 years of experience in Data Science or Data Analytics
>• Have worked and deployed on technologies such as AWS, Azure, Google Cloud, Hadoop, ETL, IoT, NLP, AI, ML and/or DL
>• Read more
Experience with Python or C++ programming language.
>• Experience with various data modelling such as TensorFlow, Keras, etc. will be advantageous
>• Have passion and enthusiasm to master new technology
>• Lateral thinking, passionate, innovative and creative.
>• A highly motivated self-starter who possess positive mindset, a doer mentality, proactive and good communication skills
>• Ability to work in a fast-paced and dynamic environment
Skills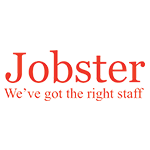 Permanent Role
Nearest MRT: Red Hill MRT
Working hours: Monday to Friday, 830am to 6pm


Roles and Responsibilities:

Understand emerging data science/analytics technology and trends
Develop and implement data science models/solutions, including video and voice analytics, geospatial, etc.
Participate in client design thinking session to understand client's problem statement
Participate in demo showcase

Requirements required for the role:

2 – 4 years of experience in Data Science or Data Analytics
Have worked and deployed on technologies such as Read more
AWS, Azure, Google Cloud, Hadoop, ETL, IoT, NLP, AI, ML and/or DL
Experience with Python or C++ programming language.
Experience with various data modelling such as TensorFlow, Keras, etc. will be advantageous
Have passion and enthusiasm to master new technology
Lateral thinking, passionate, innovative and creative.
A highly motivated self-starter who possess positive mindset, a doer mentality, proactive and good communication skills
Ability to work in a fast-paced and dynamic environment



*We regret to inform only shortlisted candidates will be notified*
Skills CFB Bots is a technology service provider specializing in Intelligent Automation (IA). We partner with large enterprises in their Digital Transformation journey and help them and their employees thrive in the Future of Work. Robotic Process Automation or RPA is one of the core technologies that we specialize in. For more information, please visit www.cfb-bots.com.

We are looking for a Data Analyst with strong passion in working with process Read more
data/content and transforming them to derive actionable insights and for downstream automation.

About the Role

You will be working within our Professional Services team to help implement digitalization and automation projects for our customers. Specifically, your key responsibilities will encompass the following:


Manage end-to-end Process Mining initiatives
Perform data extraction, transformation and loading (ETL)
Analyse and interpret the findings, draw conclusions and provide recommendations
Manage the entire automation lifecycle from ideation to post-production
Implement Data Capture solutions for unstructured/semi-structured data
Perform the full technical configuration required for the deployment of Data Capture solutions
Assist with the full project lifecycle including requirements gathering, functional design, installation, user acceptance testing, issue resolution and production implementation
Function as the Subject Matter Expert for Process Mining and Data Capture
Any other responsibilities as assigned by your manager from time-to-time


Requirements

Degree or Diploma in Computer Science or relevant discipline from a recognized institution
At least 3 years working experience in the infocomm industry
Passionate about business processes and data
Proven experience working with the following technologies: Intelligent Data Capture (e.g. ABBYY, Ephesoft), Process Mining (e.g. Celonis), Analytics (Elasticsearch/Kibana), Robotic Process Automation (e.g. UiPath, Automation Anywhere, WinAutomation/ProcessRobot)
Programming experience in Python, Keras, Tensorflow or PyTorch, computer vision libraries (OpenCV), Flask and/or Django is an advantage
Digitally savvy and a continuous learner
Customer-centric with strong communication skills
Able to work independently in a dynamic environment with assigned timelines
Skills Roles & ResponsibilitiesDescription:
This role will have day-to-day management of our Salesforce technical team, onshore and offshore. You'll oversee programmatic elements, Integration, Data Migration and we'll need you to have a strong understanding of the Salesforce platform, and basic to intermediate understanding of integrations, single sign, security, etc. (Mulesoft, Informatica, other ETL tools a huge plus). You'll coordinate offshore usage with a Solution Architect and Project Manager. You'll lead development of customized Read more
components, so we're looking for candidates who can get their hands dirty and jump in and write code if necessary (Apex, Visualforce, Lightning Components, front end web technologies).
Roles / Responsibilities:

Architect complex technical Cloud CRM solutions.
You'll be responsible for environment management.
Integrate multiple technologies with Salesforce/Force.com.
Architect, design, and develop advanced customizations utilizing Salesforce and Force.com.
Manage technical project team members (onshore and offshore).
Running workshops, working closely with client, able to talk about tradeoffs e.g. terms of config vs code.
Map functional requirements to Salesforce features and functionality.
Disseminate best practices on solution positioning and delivery.
Mentor junior team members in Salesforce technology, Force.com, Integration Technologies, and Salesforce best practices.
Oversee code reviews.
Support pre-sales activities inclusive of participating in sales calls and proposal development.
Manage offshore resources and provide technical specs to developers.

Skills and Qualifications:

A minimum of 4 years of experience in technology implementation for full lifecycle enterprise software projects.
At minimum of 2 years of experience developing Salesforce customizations (Apex/VF), integrations, and to develop and execute data migrations.
A minimum of 2 years of experience leading projects, technical project teams, and performing code reviews.
Experience managing developers a huge plus.
Well-rounded in both functional and technical aspects of a CRM engagement.
Excellent communication and presentation skills.
Combination of business analysis and technology implementation experience.
Ability to adapt to a dynamic work environment and be creative within a team.
Proven ability to build, manage and foster a team-oriented environment.
Proven ability to work creatively and analytically in a problem-solving environment
Desire to work in an information systems environment.
Excellent communication (written and oral) and interpersonal skills.
Excellent leadership and management skills

Education:
Bachelor's degree from an accredited university is required.
Job Type:
Full-time, Salaried
Skills Bring your career aspirations to life with AIA!Responsible for development & Testing of ETL jobs and Oracle Stored Procedures for Data-warehousing project.

1. Development of Informatica mappings and workflows.2. Development of Oracle PL/SQL stored procedures.3. Writing ETL mapping documents from source to target.3. Perform unit & System Integration Testing.4. Deployment of code and database objects to UAT and PROD.5. Automating the jobs using Autosys / Control-M.6. Peer review of Read more
code and the logic applied in the projects. 87. Preparing test scripts and test documents. Build a career with us as we help our customers and the community live healthier, longer, better lives.You must provide all requested information, including Personal Data, to be considered for this career opportunity. Failure to provide such information may influence the processing and outcome of your application. You are responsible for ensuring that the information you submit is accurate and up-to-date.
Skills

Hiring for Project Manager - Singapore

8+years

Big data

Data Analytics

Hadoop

ETL
Skills
Our Corporate & Investment Bank relies on innovators like you to build and maintain the technology that helps us safely service the worlds important corporations, governments and institutions. Youll develop solutions for a bank entrusted with holding $18 trillion of assets and $393 billion in deposits. CIB provides strategic advice, raises capital, manages risk, and extends liquidity in markets spanning over 100 countries around the world.

As a member Read more
of our Software Engineering Group we look first and foremost for people who are passionate around solving business problems through innovation & engineering practices. You will be required to apply your depth of knowledge and expertise to all aspects of the software development lifecycle, as well as partner continuously with your many stakeholders on a daily basis to stay focused on common goals. We embrace a culture of experimentation and constantly strive for improvement and learning. Youll work in a collaborative, trusting, thought-provoking environmentone that encourages diversity of thought and creative solutions that are in the best interests of our customers globally.

This role requires a wide variety of strengths and capabilities, including:

BS/BA degree or equivalent experience

Advanced knowledge of application, data and infrastructure architecture disciplines

Understanding of architecture and design across all systems

Working proficiency in developmental toolsets

Knowledge of industry wide technology trends and best practices

Ability to work in large, collaborative teams to achieve organizational goals, and passionate about building an innovative culture

Proficiency in one or more modern programming languages

Primary - Oracle, PL/SQL, and some experience in Java/J2EE

Secondly Some experience in one or more areas - ETL/BI tools or Big data or API/Microservices

Understanding of software skills such as business analysis, development, maintenance and software improvement

Knowledge of Devops model of continuous and automated integration, test and delivery

Experience in working with off-shore teams and matrix reporting

Experience in finance industry, data warehousing, regulatory reporting, business intelligence, or big data will be an advantage.

Note that we have multiple headcounts for this role.

When you work at JPMorgan Chase & Co., youre not just working at a global financial institution. Youre an integral part of one of the worlds biggest tech companies. In 14 technology hubs worldwide, our team of 40,000+ technologists design, build and deploy everything from enterprise technology initiatives to big data and mobile solutions, as well as innovations in electronic payments, cybersecurity, machine learning, and cloud development. Our $9.5B+ annual investment in technology enables us to hire people to create innovative solutions that will not only transform the financial services industry, but also change the world.

At JPMorgan Chase & Co. we value the unique skills of every employee, and were building a technology organization that thrives on diversity. We encourage professional growth and career development, and offer competitive benefits and compensation. If youre looking to build your career as part of a global technology team tackling big challenges that impact the lives of people and companies all around the world, we want to meet you.
Skills Basic + AWS + Variable Bonus
Mon to Fri, 8.30 to 5.45pm
>Able to travel overseas within short notice
Industry: Manufacturing/ MNC

Responsibilities:

Participate and implement group level Human Resource system
Support and maintain Qlikview application for the Group
Co-ordinate with software vendor to provide support for the group business intelligence platform
Conduct training on software usage
Support applications integrated with ERP system (SAP)
Ensure and enforce company's IT security policy
Any other ad-hoc duties assigned

Requirements:

Must have SQL and Read more
hands-on programming experience
Degree in Computer Science/Engineering, Information Systems, or equivalent
Minimum 2 years working experience in IT
Working knowledge of development technologies such as C#, .NET, SQL, Python etc.
Detailed knowledge of key business warehouse /intelligence / ETL concepts
Willingness to explore SAP platform and beyond


All successful candidates can expect a very competitive remuneration package and a comprehensive range of benefits.
Please email your resume in a detailed MS Word format to [Click Here to Email Your Resume] stating:
1. Current Drawn:
2. Expecting Salary:
3. Date Available:
4. Reason To Leave Each Job:

We regret that only shortlisted candidates will be notified.

Yeo Wei Ling Vanessa
People Profilers Pte Ltd
10 Anson Road #09-01/02 International Plaza Singapore 079903
www.peopleprofilers.com
EA License Number: 02C4944
EA Personnel Reg Number: R1876549
Skills