Sign in or register for a JobTech account.
Jobs that require

facility management

skill

Township Management | Toa Payoh Area
>5.25 days, Alternate Saturday half day
Positions:

Assistant Property Manager: U.P.: $3300 (At least 1 Year of experience)
Property Manager: U.P.: $5300 (At least 5 - 8 Years of experience)

Responsibilities

Guide a team of property officers and executives for all maintenance operations and activities to meet requirements
Implement preventive maintenance programmes and rectification work
Manage day to day facilities management issues and provide solution
Involved in building infrastructure, inspections and preventive Read more
maintenance issues
Provide advice and recommendation on improvement work
Developed and maintain good partnership with clients, contractors and/or vendors


Requirement

Diploma/ Degree in Building Technology / Facilities / Mechanical / Electrical Engineering or its Equivalent
Prior experience in M&E and building maintenance works in similar industry is an added advantage
Possess Fire Safety Manager (FSM) Certificate will be an added advantage but optional
Proficient in handling multiple projects activities


Interested candidates, please state last / expected salaries and notice period and email to: [Click Here to Email Your Resume]


TODAY'S CAREER PTE. LTD.
>10 Anson Road International Plaza #30-13
>Singapore 079903
>Log in to our website for the most current list of job advertisements
>Website: www.todaycareer.com.sg
>Email: [Click Here to Email Your Resume]
>(Team members for this post: Katheriene Ang / Vera Tan / Lim Jia Ying)
>Registration Number: R1102123/ R1767480/ R1549375
>Only shortlisted candidates will be notified. Let us call you when we are ready.
Skills Office Space Management
Maintain seating plan & space allocation in the office
Plan minor office relocation and manage staff expectation vs company operation benefit
Offices tenancy management
Facilities Management
To ensure all offices is well maintain and upkeep, including the cleanliness, office furniture, fixtures & equipment (exclude IT related equipment)
To ensure staff do not waste unnecessary utilities / resources. (ex. Electricity), cost saving.
Office Management
To ensure office daily operation is smooth including:
Pantry & Stationary Read more
supplies
Business Cards supplies
Biometric finger print access scanning
Office email distribution group by country
Managed outsource cleaning services
Courier Services
Meeting Room management
Parking related matters
Key Management
Manage guest reception
All other offices related service & support

Interested applicants please send in resume to [Click Here to Email Your Resume]
Angela Teh Ling Wei (CEI No.R1104464)
Skills
Responsibilities

Manage the checks, maintenance, repair, operation, and upgrading works for the Organisation's facilities services and installations
Ensure all service requests, faults for electronic installation are attended to on time and within budget
Ensure the facilities installations are in-compliance with regulatory requirements and best practices.
Responsible for the operational performance of the team under his/her charge and drive continuous improvements for productivity.
Responsible for the management / preparation of budget or finances.
Prepare paperwork for Read more
Senior or Executive Management's approval pertaining to the facilities installations.

Requirements:

Minimum Degree in Electrical and/or Electronic Engineering and/or Facilities Management, or equivalent.
At least 7 years of related work experience with 2 years in supervisory/managerial position is required.
Good knowledge in the design, construction, testing and commissioning, operation and maintenance of facilities installation.
Skills in performing troubleshooting and isolation/rectification of electronic faults is required.
Must possess good communication and strong leadership skills.


Applicants who possess relevant experience for the above responsibilities are most welcome to apply. If you do not possess the above experience, your application will still be considered on individual merits and you may be contacted for other opportunities.

Please submit your updated resume in MS format to [Click Here to Email Your Resume]
>Our dedicated and approachable MCI consultants will get back to you soon for a confidential discussion.
>Please include the following information in your resume:
>• Education background
>• Work experiences in point forms
>• Reason (s) for leaving
>• Current and expected salary
>• Date of availability / Notice period
>**We regret to inform that only shortlisted candidates would be notified. **
>We wish you all the best in your career search.
>RIchard Lam Weng Wah
>Registration Number: R1217553
>EA Licence No: 06C2859
Skills Singtel

Perform End User Support – Client Management

Perform troubleshooting for client platform related problems.

Respond promptly to incident, investigate & provide temporary &/or permanent resolution of incidents escalated. Provide timely status updates to relevant parties.

Perform service request related to client platforms.

Monitor the agreed service level, document & maintain the configuration of the systems; provide regular reporting to relevant parties.

Involve in client platform implementation/upgrade project.

Perform follow-up with vendor on replacement of Read more
hardware.

Perform asset management & update asset records.

Perform user account management (eg. Create password, reset & delete)

Perform local server administration to facilitate software distribution & patch management service.

Manage client platform implementation / upgrade project.

Ensure deliverables meet service level requirement. Propose and implement action plan when required.

Established facility management standards/best practices to ensure operation consistency across project / facility management teams.

Submit progress reports.

Perform Systems Administration

Performing account management.

Perform server patch management

Perform server backup management

Manage software distribution infra to ensure the end-point devices get the latest updated security patches and software packages.

The staff to perform assigned tasks within expected service level agreement and conform to processes and standards that meet customer's business requirements.

Staff required to standby 24 x 7 and maybe activated to camp for support after office hours.

For senior staff, he or she has to provide IT support service to a group of senior management staff or users subscribed with premium support services.

Apply now »
Skills Singtel

Realise your full potential with Asia's leading communications group. While we take pride in our 140-year heritage, our philosophy is to always look forward and evolve. Today, we are a leader in cutting-edge ICT innovation and digital advances, powered by a vast network of offices in countries and territories across Asia Pacific, the Middle East, Europe and the USA. Come be a part of our dynamic organisation as Read more
we create the infocomms landscape of the future.

Jobscope

Support DCFM on pre-sales activities such as RFP/RFQ, prepare quotations with design planning and space allocation for prospective customers for all DCs.

Arrange and attend site surveys with DCFM vendors and Business Product to visit customer's premises and suggest feasible solutions to ensure customer's requirement are addressed or met.

Conduct sourcing of project teams and put up approval papers for management approval. Preparation of tender specifications and drawings for tender biddings and evaluate submittals before recommendation to award.

Support DCFM on matters pertaining to all Data Center (DC) projects, esp. UPS cyclical replacement project and DC downstream improvement projects such as Infra-Red real time scanning to PDU. The IM needs to work with internal parties (Business Product, DC Ops, Procurement, Property & etc) and external professional such as consultants to ensure smooth delivery of the projects. This includes coordinate with authorities to ensure compliances in all aspects.

Understand Project requirements, prepare project timeline, budget and implementation plan for management approval. Coordinate project site study, consultant meeting, project progress meeting and regular project updates to stake holders. Project implementation, project cost tracking, payment process and etc.

Work with Procurement, including Project Future on the tender processes and internal team on the specifications/requirements, to ensure all contracts and tenders are process in accordance to Singtel's policies. Work with Project team on submitted tender, evaluate feasibility, life cycle cost and maintenance requirements of the design, equipment and services rendered.

Establish work schedule, monitor work progress on site, examine and certify works done, and to attend Factory Acceptance test, Site Acceptance test and Integrated System Test, if any.

Ensure project closure and hand over to Facility Manager with as-built drawings, schematics and reports, including commissioning of assets.

The Ideal Candidate should possess the following:

Bachelor Degree/Diploma in Electrical, Mechanical Engineering or Building Services or related engineering or Facilities Management. Other qualifications with relevant experiences may be considered on a case by case basis.

At least 5 years of working experiences in data centre or mission critical environment facilities.

Good knowledge and understanding of MEP systems with experiences working on mission critical systems such as DRUP, UPS, Chiller, CRAC, Electrical HT/LT, Fire Protection and etc.

Let's shape a better world through technology. Join us to lead the change.

Note to Recruitment Agencies

In sourcing for candidates for particular roles, the Singtel Group works only with a panel of selected recruitment agencies expressly engaged under written agreements. Even then, these agencies are only activated from time to time for specific recruitment exercises for particular roles under instructions expressly issued by a member of the Singtel Talent Acquisition team.

Except under such circumstances, no agency shall source or attempt to source any candidates for the Singtel Group. The Singtel Group will not pay nor be obliged or liable to pay any recruitment fees of any kind whatsoever to any agency where candidate CVs are submitted to the Singtel Group by such agency on an unsolicited or speculative basis.

The Singtel Group reserves all rights to directly contact any candidate to which such CVs relate without any obligation or liability whatsoever to the agency concerned (including without limitation any obligation or liability to pay any recruitment fees of any kind).

Apply now »
Skills
SGX Listed Property Management and Construction Company
AWS + VB
Office location in the West region of Singapore


Key Responsibilities

This position oversees and lead a team in facility management for MEP building services. He/she will report to the Managing Director:
Establish good working relationships with building owner/operator and to develop trust and confidence with quality service standards & prompt response to requests and issues from facility occupants
Develop and implement a facility management Read more
program including preventative maintenance and life-cycle requirements
Prepare and track facility budget
Generate and present regular reports and reviews of facility-related budgets, finances, contracts, expenditures and purchases monitor expenses and payments for cost control
Obtain quotes and tenders from vendors and suppliers & negotiate contracts to optimize delivery and cost saving
Ensure efficient utilization of facility maintenance staff & monitor appropriate facility staffing levels
Coordinate and liaise with external agencies on new initiatives and major repairs and maintenance works
M&E troubleshooting skills including implement feasible improvement works
Providing feasible solution and coordinate with building owners/operators, users, consultants, vendors /specialist contractors on engineering functional requirements and ensure the objectives are achieved.
Conduct regular inspection of all systems to ensure that all maintenance programmes are implemented effectively in strict compliance with instructions and guidelines.
To ensure all works carried out safely and / or in accordance with safety procedures.
Any other tasks, when required.


More Information

Bachelor's Degree in Facilities Management & Facilities Engineering or any other related disciplines in construction, maintenance & all facets of facility operation
At least 5 years of proven FM experience in large facility management in Singapore
Working knowledge of tender, procurement and contracts
Planning, organizational, negotiation decision- making & problem-solving skill
Working knowledge of financial principles, project management & business administration
Working knowledge of human resource management principles and practices
Able to work independently and possess good interpersonal skills both verbal and written
Has a good safety mindset and displays good WSH behaviour to meet regulations
Computer knowledge to generate good facilities regime & logistic reporting


Please submit your updated resume in MS Word format by using the APPLY NOW BUTTON. You may also email your resume directly to [Click Here to Email Your Resume]

Our dedicated and approachable MCI consultants will get back to you soon for a confidential discussion.
>Applicants who possess relevant experience for the above responsibilities are most welcome to apply. If you do not possess the above experience, your application will still be considered on individual merits and you may be contacted for other opportunities.

Please include the following information in your resume:

Education background
Work experiences in point forms
Reason (s) for leaving
Current and expected salary
Date of availability / Notice period


By submitting your personal data and/or resume, you give consent to collection, use and disclosure of your personal data and/or resume by the company (or its agent) for the purpose of the processing and administration by company relating to this job application.

**We regret to inform that only shortlisted candidates would be notified. ** We wish you all the best in your career search.

Teiw Hui Shi (Lorren)
>Registration Number: R1547291
>EA License Number: 06C2859
Skills Our client, an established SGX listed company in Real Estate industry is seeking for PROJECT ENGINEER / ASSISTANT PROJECT MANAGER ( PROPERTY )- $5000 +AWS + VB / WEST AREA
Requirement

Diploma/Degree in Property/Facility Management/Engineering or equivalent
At least 3 years of relevant working experience in managing Condominium projects.
Experience in dealing with defects and upgrading projects.
Familiar with statutory submission requirements and procedures.
Good understanding of building design and detailing.
Good communication skills in Read more
both written and verbal and networking skills.
Able to work under pressure with high initiative.
Candidate with immediate and short notice has advantage

OTHERS:

Office hours
Salary up to $5,000 + AWS + VB
Skills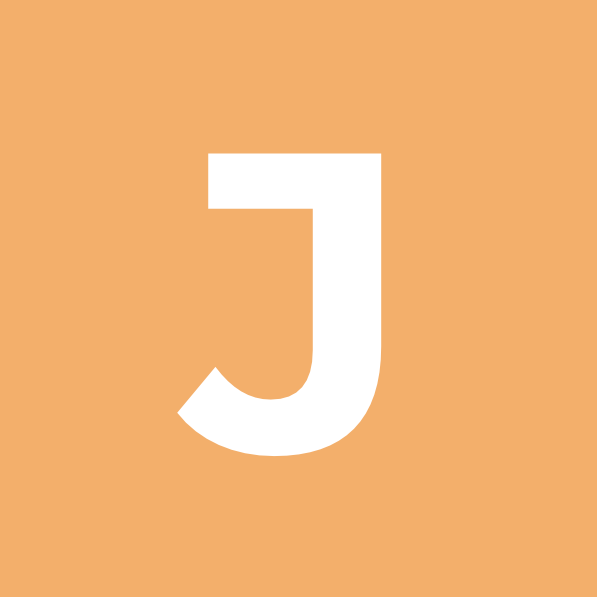 Facility Technician

Integrated Facilities Management

POSITION GOALS

· To assist the Facility Lead in the day-to-day operations of the site.

· To ensure that the clients are provided with a high standard of service at all times.

· To undertake any other duties assigned by the Facility Lead.

DUTIES & RESPONSIBILITIES

Facilities Management

M&E Equipment:

UPS, ACMV – Chiller, Cooling Tower, Air Handling Unit, Air Compressor, Generator, Plumbing and Drainage System, Alarm system in Tech Room, Access Read more
Card System, CCTV, Power Distribution System, Plumbing and Drainage System

General Office:

Lighting, Temperature control and power supply and ensure rectification if needed and Pantry Appliances.

Daily Facilities Inspection nage System,

Fitment and decoration indoor:

Furniture, Carpet, Wall, Ceiling, Glass Door and Curtain

Safety:

Fire Protection System, Alarm, Escape Route, Accident Incident Reporting, Risk Management procedures and program

Building Operations & Routine Inspection

To conduct daily checks on essential equipment to ensure that they are operating in a satisfactory condition at all times.

To carry out inspections of all operating equipments.

Ensure all ad-hoc works and preventive maintenance works are carried out expeditiously and on time

Taking readings from main or sub watt-meter and other utilities meter (i.e. electricity, water, gas, etc – as applicable) – monthly or as per maintenance program

Check and ensure all doors and/or components are in good condition and aligned. Replace mechanisms' gadget when faulty.

Check for wear and tear of entrance signs and/or department listings.

Inspect and replace general light fittings and/or tubes/bulbs for any abnormalities – weekly or as per maintenance program.

Provide inspection support in ensuring no mosquito breeding internally and externally of the building.

Maintenance

Check on all M&E equipment for any sign of deterioration, abnormalities.

Check M&E equipment operating in sequence accordance to 52 Weeks Planned Preventive Maintenance (PPM) schedule

Provide tool, spares and consumable inventory management.

Provide upkeep of Equipment and Asset registry.

Attend to M&E related helpdesk request related to Scope of Work– maintain records of all facilities work requests and utilities readings Support and implement energy management initiatives.

Provide setup support on special events.

Check office fit-out furniture and equipment are in good condition.

Carry out minor repairs as and when needed.

Troubleshoot equipment breakdowns.

Perform necessary housekeeping on all facilities and their surrounding areas to ensure neat work areas.

General maintenance of the facility.

Security, Safety and Work Activities

Drive a safe workplace and environment at the site,

Good knowledge of statutory safety requirements,

To attend to critical works and complete closure within the specified time

Assist in Fire Evacuation Drills and other fire safety procedures.

Participate and assist FSM on site Fire Safety Activities and Communication.

Escort and supervise other third party vendor for routine maintenance servicing – as required. Ensure that no obstacle blocking critical equipment rooms, fire escape route and doors.

Ensure that all life safety systems are in good working condition (portable fire extinguishers, first aid box, etc.)

Inspect flooring (tiles, carpets, vinyl, timber) for signs of unevenness preventing any accident due from tripping hazards

Provide support in ensuring no foul smell in the premises.

Support and help implement EHS program – Fire Safety/Fire Drill, etc - Check and report fallen object hazard, tripping hazard, etc.

Others

To participate and ensure that our services and activities are in compliance with the contract.

Able to utilise computer maintenance management system to manage work orders

Has basic computer knowledge and able to use Microsoft Office applications such as MS Word, Excel, Outlook.

Assist and participate on Client and JLL Site FM Audits

To assist in preparation of weekly, monthly and quarterly maintenance reports

Daily facilities Inspection

Ensure that all building and government licenses are updated.

Emergency Call Out

Stand by 24*7 for all emergency call outs

Maintain register of all call outs and prepare incident reports

Coordinate appropriate action for rectification including preliminary analysis of fault

What we can do for you:

At JLL, we make sure that you become the best version of yourself by helping you realize your full potential in an entrepreneurial and inclusive work environment. We will empower your ambitions through our dedicated Total Rewards Program, competitive pay and benefits package.

Apply today!

JLL Privacy Notice

Jones Lang LaSalle (JLL), together with its subsidiaries and affiliates, is a leading global provider of real estate and investment management services. We take our responsibility to protect the personal information provided to us seriously. Generally the personal information we collect from you are for the purposes of processing in connection with JLL's recruitment process. We endeavour to keep your personal information secure with appropriate level of security and keep for as long as we need it for legitimate business or legal reasons. We will then delete it safely and securely.

For more information about how JLL processes your personal data, please view our Candidate Privacy Statement.

For additional details please see our career site pages for each country.

For employees in the United States, please see a fully copy of our Equal Employment Opportunity and Affirmative Action policy here.

Jones Lang LaSalle ("JLL") is an Equal Opportunity Employer and is committed to working with and providing reasonable accommodations to individuals with disabilities. If you need a reasonable accommodation because of a disability for any part of the employment process – including the online application and/or overall selection process – you may email us at Accommodation.Reques@am.jl..com. This email is only to request an accommodation. Please direct any other general recruiting inquiries to our Contact Us page > I want to work for JLL.
Skills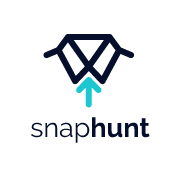 The Offer

Attractive compensation package
Great work culture
Flexible working options

The Employer
Our Client is a fast growing e-commerce startup and is looking to hire an Office Manager for their regional headquarters in Singapore.
The Job
You will be responsible for :

All general office administration functions and ensuring the smooth running of the office.
Acting as the main point of contact for any general office and/or facility related concern.
Developing and communicating internal guidelines and best Read more
practices with respect to your overall responsibilities.
Supporting on-boarding/off-boarding of staff.
Project managing office renovations or new office set-ups.

The Profile

You have at least 4 years experience within an Office Manager role, ideally within the Internet industry.
You have good computer skills ( MS Word, Excel, Powerpoint).
You possess strong knowledge of Office Setup, Calendar Management, Facilities Management, Travel Management, Vendor Management
You are organised and have good interpersonal skills.
You can work with minimal supervision and multi-task effectively.
You are a strong team player who can manage multiple stakeholders.
You pay strong attention to detail and deliver work that is of a high standard.
You thrive in fast-paced and changing environments

ref: 96256609
Skills
Benefits Summary:
>Ø Good career opportunities and benefits
>Ø 5 Days / 9:00am - 6:30pm / Pioneer
>Ø AWS + VB / Training provided
Responsibilities:

Assist the asset management team in formulating and executing strategies and plans to optimize income and value.
Assist in supervising the corporate, tax and other financial regulatory compliance
Reporting aspects of the Company's asset, property and facility management businesses including without limitation all duties and obligations of the Company under its Management Read more
Agreements with its client.
Responsible to produce, monitor and control budgets/financial models relating to the Company's asset, property and facility management business.
Assist in evaluating potential new business/investments opportunities, develop financial models for valuation and returns calculation
Any other assignments/matters as directed by the Management or your Superior from time to time.

Additional Information:

Diploma/Degree in Real Estate/Business or equivalent
No experience required as training will be provided

Applicants who possess relevant experience for the above responsibilities are most welcome to apply. If you do not possess the above experience, your application will still be considered on individual merits and you may be contacted for other opportunities.
Please submit your updated resume in MS format by using the APPLY NOW BUTTON.
Our dedicated and approachable MCI consultants will get back to you soon for a confidential discussion.
Please include the following information in your resume:

Education background
Work experiences in point forms
Reason (s) for leaving
Current and expected salary
Date of availability / Notice period

By submitting your personal data and/or resume, you give consent to collection, use and disclosure of your personal data and/or resume by the company (or its agent) for the purpose of the processing and administration by company relating to this job application.
**We regret to inform that only shortlisted candidates would be notified. **
>We wish you all the best in your career search.
Lee Chia Xin (Karen)
>Registration Number: R1769288
>EA License No: 06C2859 (MCI Career Services Pte Ltd)
Skills