Sign in or register for a JobTech account.
Jobs that require

fast-paced

skill

Key responsibilities
Work closely with the Internal Communications Head to ensure the internal communications strategies/executions align with business priorities and deliver a consistent tone of voice and communications style
Effectively communicate objectives, strategic areas and key initiatives as well as provide timely updates to employees
Develop and deliver communication plans that are specific to each request. Subjects include leadership communications, business objectives, key initiatives, industry or product expertise, employee engagement or latest developments
Create fresh ways of message delivery (across content, channels and experiences) to communicate business objectives and deepen employee engagement
Work with relevant stakeholders to develop, edit and storyboard engaging content (including multimedia content such as full-length article, videos, banners, eDMs and infographics) that is relevant, personalised and targeted for employees
Develop and manage content calendar
Improve employee engagement through carefully curated activities
Most important deliverables include

ad-hoc eDMs publishing (in-house)
monthly newsletter publishing and intranet maintenance/improvement (mostly working with vendors, i.e. design agency and content writer)
planning and executions of employee engagement activities (in-house)
the preparation of monthly analytics report
Requirements
University degree with at least 3 years working in a marketing and communications role. Internal communications or agency experiences are highly desired.
Experience in content publishing, i.e. writing and crafting communication pieces
Ideally equipped with basic Photoshop/Illustrator skills to design creative visuals (i.e. eDMs and newsletter layout) that compliments the message
Good awareness and knowledge of best practice in marketing and communications
Basic knowledge of event planning and execution
Ability to connect-the-dots, develop new ideas, approaches and solutions
Strong attention to detail and ability to multi-task projects, priorities, schedules, and deliverables
Self-motivated and independent with a "can do" attitude that focus on solutions. A good team player and thrives in a fast-paced environment
Good project management and delivery. Can manage vendors effectively and work with a wide range of different stakeholders
Proficient in PowerPoint, Adobe, Google Analytics, Mailchimp and others.
Skills

Fast growing start-up headquartered in Toulouse with regional offices in Singapore, Denver, Berlin and Melbourne. Founded in 2014 and privately owned, with Alstom & Continental as minority shareholders. With over 120 highly-skilled and passionate employees specializing in robotics, computer vision and vehicle dynamics, easymile supplies smart mobility solutions and autonomous technologies powering driverless vehicles with existing products such as: the EZ10, a 100% electric driverless shuttle deployed in 20 countries worldwide; the TractEasy, the first autonomous electric baggage tractor jointly developed with TLD.
**Responsibilities **
Shape EasyMile's data platform by ingesting, manipulating, and visualization data across on-premise data platforms
Leverage the best tools to define processes and workflows.
Ensuring that data is ingested and analysed securely and efficiently
Define, Implement and maintain pipelines / workflows for training, validation, and optimization of machine learning based algorithms
Develop, construct, optimize and maintain machine learning based infrastructure(s) (e.g. databases / data lakes, training server(s))
Employ sophisticated analytics programs, machine learning and statistical methods to prepare data for use in predictive and prescriptive modeling
Collaborate with cross functional agile teams of software engineers, data scientists, and others.
**Essential **
Bachelor Degree in Computer Science, Computer Engineering, or a related field
Experience as a Data Engineer, Software Developer, or similar.
**Experience with Machine Learning toolkits like Tensorflow**
Demonstrable aptitude in Python development
Experience working with cloud-based infrastructure (AWS, GCP)
Experience in data processing / ETL implementation (e.g. Beam, Airflow, Dataflow, Spark)
Experience with building data lakes and data warehouses
Good knowledge of writing performant SQL, Airflow, DataFlow and Spark
Containers technology including Docker and Kubernetes
Experience with real-time stream-processing systems (e.g. Kafka)
Very good oral and written English.
**Strongly desirable **
Experience with Tensorflow and KubeFlow
Experience with AI algorithm design
Experience in the automotive industry

Skills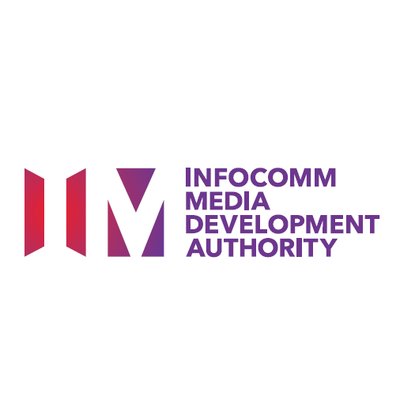 Senior Systems Engineer (5G)
Job Description
Singapore's economy is digitalising, and an effective wireless communications infrastructure is key to support Singapore's digital economy. As a member of the IMDA National Infocomm Infrastructure (NII) team, you will be applying your expertise in wireless communications to support various operational and developmental activities, with strong focus on 5G. Examples include managing/architecting/analysing/troubleshooting cellular infrastructure, investigating and validating new capabilities in 5G.
Key Responsibilities
Manage, architect, analyse and troubleshoot on technical and operational aspects of cellular and 5G deployments (trials)
Investigate and advise on technology trends in communications & networking, with focus on 5G
Collaborate with industry and academic partners to investigate wireless technologies and solutions, with focus on 5G
Analyse, troubleshoot and advise on technical and operational aspects arising from commercial/enterprise Wi-Fi deployments (mainly Wireless@SG)
Qualifications and Skills
Background in Communications Engineering (or equivalent)
Knowledge and expertise with cellular network systems and architecture (including cellular cores, radio access networks, etc.)
Knowledge and expertise on service based architectures, software defined networking and virtualised communications infrastructure components
Knowledge and expertise on enterprise Wi-Fi technologies and systems
Knowledge and expertise on 5G technologies an advantage
Knowledge and expertise on cellular RF comms technologies an advantage
Minimum 8 years of experience in relevant field(s)
Willingness to learn and understand new technologies
Strong technical aptitude, including excellent troubleshooting skills
Ability to multi-task and work as a team in a fast-paced and complex work environment
Position will commensurate with experience.
Only short-listed candidates will be notified.
Skills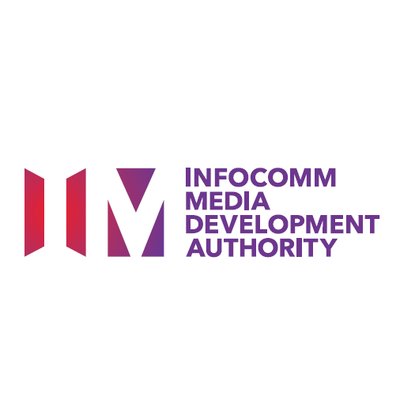 You will be part of the human capital development manpower planning team working with multiple stakeholders to conceptualise, plan and analyse ICT and Media (ICM) manpower trends to develop manpower strategies to meet the needs of the sector. To be effective in this role, you should preferably have a good understanding of the ICM sector and be able to develop sound analysis and facilitates decisions.
Responsibilities
· Monitor labour market developments and analyse employment data and trends
· Involve in managing, analysing quantitative and qualitative data from various sources that best reflects the infocomm media sector landscape, manpower needs and challenges to support in the development of manpower policy-making decisions
· Collaborate within IMDA and across public agencies to enable seamless execution of manpower strategies and initiatives
Requirements
Background in Business, Economics, Computer Science, Engineering disciplines or equivalent
2 years of relevant working experience in similar capacity
Candidates with no experience are welcome to apply
Able to work independently, within a team and across teams
Possess good analytical and problem solving skills
Good interpersonal relationship skills and be able to adapt to fast pace of work
Good verbal and written communications skills, including good stakeholder management skills
Have a keen interest and appreciation of the industry trends
Candidate must be a Singaporean
Position will commensurate with experience.
Only short-listed candidates will be notified.
Skills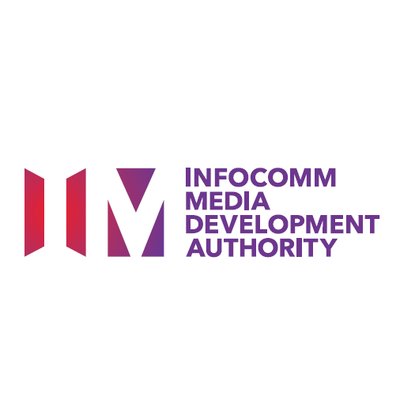 The Digital Utilities team sits within the Modern Services Cluster and is responsible to drive the strategy, development and acceptance of digital utilities to enable Singapore-based enterprises to access B2B business flows seamlessly and expand digital connectivity to key markets.
You will be an individual contributor working with partner agencies (e.g. MAS, ESG, GovTech), private sector entities, as well as inter-governmental forums promoting use of cross sector and cross border digital utilities. Your scope of work covers a wide range of activities, including but not limited to understanding the needs and challenges faced in promoting cross sector / cross border digital transactions, conceptualising and implementing new projects, promoting Singapore's thought leadership in digital utilities, and organising industry engagement and outreach programmes.
Responsibilities
Develop collaborative partnerships with local and overseas industry partners, trade associations to understand their needs and initiate sectoral proof-of-concept and initiatives, where relevant
Plan and manage partners in meeting milestones, timelines, and deliverables for projects, such as the Business sans Borders programme. This may include tracking and evaluating project deliverables related to grants, and capturing learning points from proof-of-concepts or pilots
Organise industry engagement and marketing activities, such as events, speaking engagements, roadshows to promote Singapore thought leadership in digital utilities or for specific programmes
Develop communication materials to support IMDA's participation in partner and industry events
Requirements
Background in business and marketing, finance, computer / computer science or information technology (IT)
3 – 8 years of working experience, preferably in business development, strategic planning, or finance industry
Methodical, process oriented, organised and proactive self-starter
Good communications, operations and project management skills
Good written and spoken communication skills, and presentation skills
Able to work well within a team with diverse personalities
Ability to multi-task, quick to adapt and able to work in fast pace environment
Position will commensurate with experience.
Only short-listed candidates will be notified.
Skills

Possesses IT experience or application support with knowledge on the following will be an advantage:
At least 4-5 years of experience
Experience in Payment & Settlement Systems with strong domain knowledge of Asia Pacific payment systems (e.g. RTGS, NEFT, G3 FAST, etc.), SWIFT standards and ISO 20022 Messaging format.
Familiar/Experience in gathering and analysing Business Requirement, Technical & Functional Specification Design documentation, test case design.
Familiar with SDLC and production support.
Some knowledge in J2EE, Oracle, SQL, Unix/Linux, Web application development, IBM MQ
Strong and patient analytical and problem solving skills
Good inter-personnel and communication skills across a wide range of people
Self-motivated and possess drive, and ability to work independently and a good team player
Experienced in working with different teams on medium to complex regional channel systems will be an advantage.
Skills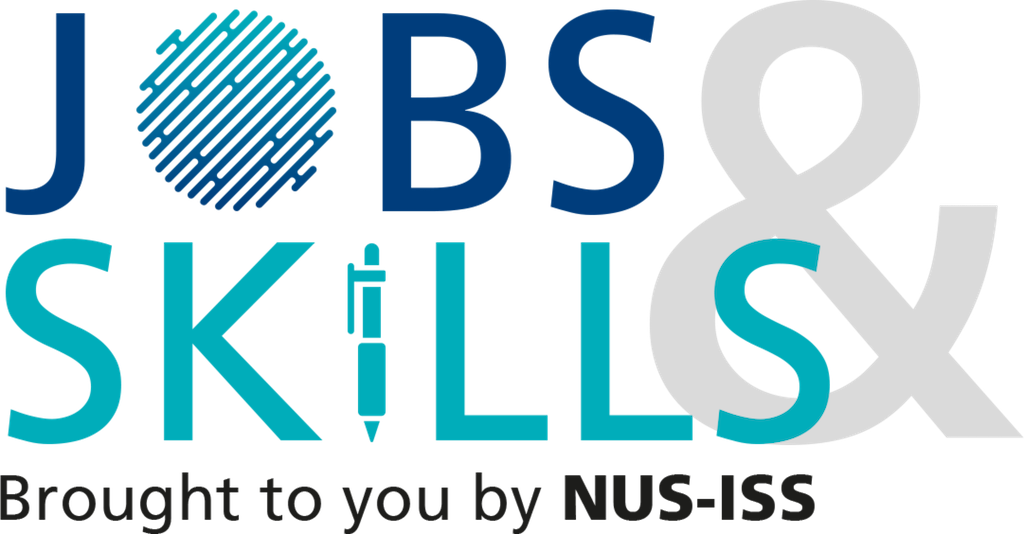 We have a great opportunity for a talented and self-motivated Software Engineer to join NCS Nucleus Program. At NCS, we seek to nurture talents in creating and developing innovative solutions. If you are passionate about new technologies and new ideas, NCS could be a place for you!
Our Nucleus talent development programme is designed to help you kick start your tech career by building your foundation and deepening your specialisation through undergoing a structured training programme - opportunities to gain valuable real-life working experience through exciting assignments. You will be developed to be an expert in digital technologies, system development and implementation through working in a dynamic team, in a fun and fast-paced environment.
If you have strong programming fundamentals, analytical skills, learning agility and positive working attitudes towards challenges, accelerate your Tech Career with us by embarking on an enriching and rewarding career path with NCS, Asia's leading ICT company.
The ideal profile should have / be:
Degree or Diploma in Computer Science/Computer Engineering/Information Technology related field, or equivalent practical experience.
No experience required.
Proficient in .NET or Java, or equivalent.
Experience in full stack, frontend/backend software development will be added advantage.
Skills Recruit Express is the largest recruitment agency in Singapore with over 200 consultants across the island in Orchard, Raffles Place, Tampines and Jurong. We have a proven track record for matching the right people to the right organisation within the shortest time. Speed defines our culture and our people define the company.
>As part of our expansion plans, we are currently sourcing for energetic individuals to join us as Read more
Talent Acquisition Associate in Singapore.
>
Responsibilities:
• Be in charge of full hiring cycle from posting of advertisements on various job boards, screening applicants, interviewing and ensure successful hire of Recruiters
• Lead employer branding initiatives
• Be in charge of on boarding activities such as newcomers' orientation
• Continually source for new platforms or innovative ways to reach out to potential talents
• Gain knowledge on the latest labour laws and market situation so as to provide the best career advice to potential talents
• Assist in employee retention and development
• Organize and attend career fairs and networking events

Requirements:
>• Minimum Degree
• No experience required
• Keen interest in employer branding and building relationships
>• Excellent communicator
• Positive, enthusiastic, versatile and creative
• Strives well in a fast-paced and results-oriented environment

Additional Information:
• Working Hours: Monday to Fridays, 8.30am to 6.00pm

Come join us to grow our organization!

Interested applicants, submit your resume to [Click Here to Email Your Resume] with the subject title "Talent Acquisition Associate".

We regret that only shortlisted applicants will be notified.

Winnie Tan Tianmei (CEI Reg No: R1442777)
>Recruit Express Pte Ltd (EA Reg No: 99C4599)
Skills Location: Redhill MRTJob summary: Coordinating with different stakeholders for events Job scope:Liaise with event organisers to provide logistical support Follow-up replies to enquiries and feedback for eventsCoordinate and keep track of inventory of logistics for events, as well as to process requests for collateralsCheck and maintain list of participants for eventsBasic administrative support, such as booking of meeting roomsJob Requirements:Diploma / Degree holderProficient in Microsoft Office software (Word, Excel, PowerPoint, Read more
etc.)Strong written and oral skillsPossess good interpersonal and customer service skillsMeticulous and detail-orientedAble to work in a fast-paced environmentA motivated team worker that showcases initiatives
Skills
Mass Hiring !! Fast interview !!
Benefits:
Salary up to $3000 per month !!
Working hours: 44 hours per week + High OT
Working Location: West Area (Transport provided at Jurong East , Boon Lay)

Responsibilities:
Picking, packing, Stuffing & unstuffing

For fast respond, kindly whatsapp "PK(L)" with your personal details/resume to +6581387112 as per the format below:

Full Name:
Residential Area:
Immediate to Start: Yes/ No
By submitting your personal data and/or resume, you give consent to collection, Read more
use and disclosure of your personal data and/or resume by the company (or its agent) for the purpose of the processing and administration by company relating to this job application.
**We regret to inform that only shortlisted candidates would be notified. **

Tai Yen Wen (Eunice)
Registration Number: R1986778
MCI Career Services Pte Ltd.
EA License Number: 06C2859
Skills