Sign in or register for a JobTech account.
Jobs that require

fast-paced

skill
As Snr Accountant/ Junior Controller, your responsibilities are:
Prepare and review accurate, complete and timely management accounting reports, and supporting schedules for approval and audit purposes for the companies Level, as well as consolidation . and must be able to prepare the book within the given dateline , willing to work in weekend sometimes during reporting period.
Daily bank reconcile and may need to prepare adhoc urgent payment .
Review group AP/AR done by Senior Account Executive.
Work closely with Department Head.
Good knowledge in GST, Income tax as well as government grants. Knowledge of Malaysian income tax and accounting knowledge would be an advantage.
Maintain the system of internal control to provide reasonable assurance that all transactions are properly authorized and recorded, or that all assets are properly controlled and accounted for.
Assist in Cash Management across the group entities including licensing fees and royalties, dividend declaration.
Liaise with auditors, tax agents, government agencies, bankers and external consultants.
Ensure that all cheque payments, capital expenditure, purchases/ vendor invoices are properly supported.
Must have experience supporting equity and audit appointments.
To meet the challenges of this role, you must possess the following:
Degree in accountancy and/or CPA/CA/ACCA
At least 5 years of relevant working experience , preferably someone with audit experience in big 4.
Knowledge in financial and management accounting, corporate tax , budgeting and cashflow.
Strong analytical and problem solving skills.
Strong work ethics with the ability to work independently in a fast working environment.
Excellent presentation, communication and interpersonal skills.
Must be able to multitask, be responsive and flexible.
Skills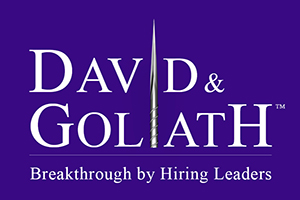 Are you exceptional in being a SA / BA with experience working in Banking?
If so, this could be the career opportunity for you !!
Systems Analyst/Business Analyst (Credit Risk) - Banking
We are looking for a dynamic and self-motivated individual who has the interest and commitment to develop a career in risk management. You will be a member of the Credit Risk Management (CRM) division in the Risk & Performance Management Department. This team is responsible for managing the credit risk of the trading counterparties and investment-related service providers. This role focuses on managing counterparty credit risk data/information needs and system requirements for CRM division
Working closely with technology team and/or external vendors to ensure that system enhancements or implementations are executed in a timely and proper manner
Proactively communicate and collaborate with other departments to analyse data/information needs and system changes required to meet business requirements
Being one of the counterparty credit risk system subject matter experts so that you can lead in system discussions and review system functional specifications provided by the technology team and/or external vendors
Undertaking user acceptance testing of enhancements / changes to the counterparty credit risk systems that facilitate limit / guidelines monitoring and reporting activities undertaken by the division
Overseeing and driving implementation and delivery of counterparty credit risk projects and initiatives
Preparing counterparty exposure reports for senior management, risk governance committees and clients
Providing administrative support in managing counterparty matters and monitoring of approved counterparties, limits and guidelines
In return for this excellent career opportunity, we ask that you have the following:
Bachelor's Degree in Computer Science or equivalent in a reputable University
Relevant working experience in the finance industry. Good knowledge of financial instruments/markets, risk monitoring processes and counterparty credit risk measurement will be favourable
Adept in dealing with multiple stakeholders (technology, operations, business units) in a fast-paced environment
Good systems experience is essential – hands on testing / systems spec review/ UAT etc.
Strong analytical and product management skills required, including a thorough understanding of how to interpret business needs and translate them into application and operational requirements
Proficient in Microsoft Office applications such as Word, Excel and Access, you should also be familiar with SQL (including writing of SQL queries) and Tableau
Effective time management and prioritisation skills, to drive project delivery on time
Disclaimer: Candidates who are shortlisted will go through generic Technical Tests and Face to Face interviews.
If this speaks to you and you are ready for a new challenge, please send your Resume in MS word format to bennie.yeo@davidgoliath.net
Even if you are not interested, you can still park your CV with us for other Banking IT positions or forward this Advertisement to your counterparts with the relevant Banking IT experiences I am looking for.
We Seek to:
Understand your personal circumstances, needs and ideals
Present your credentials to our clients only with your permission
Strategize and consult with you
Your application will be kept with the strictest of confidence.
EA License Number: 18S9167
Registration ID: R1114115
Skills

Work with business teams to gather all requirements and create detailed actionable user stories for development team
Solution and technology facing: able to work and liaise with UIUX team and tech developers on the requirements (clarifications, daily standup)
Groom and prioritize work in the sprint and product backlog against clear outcome oriented goals.
Lead testers to ensure testing scenarios around the user stories are robust and accurate and establishes story acceptance testing criteria
Ensure all test defects around the user stories test cases are resolved and closed
Ensure highest quality and accuracy is maintained for every release.
Accept user stories after testing is completed to make sure the testing work fulfils the criteria
Owns team backlog (ensures backlog is visible and clear) and implementation. Ensure all user stories are delivered on time. Be able to lead and show the scrum team what to work on next.
Defines and accepts iterations and goals via updated and prioritized stories
Other responsibilities include attending all standups, demos, team meetings with biz and be involved in all ongoing testing efforts.
Experience in working in fast moving agile environment is preferred.
Experience in handling projects for banks internet and mobile channels is preferred
Experience in both manual and automated testing using Jira is preferred
Experience working with UIUX team is preferred
Experience working as PO in previous projects is preferred
Good communications skills
Skills - Japan MNC / 5.5 days (Alternate Saturday) / Salary up to S$1,600
- Location: Alps Avenue (Company Bus Provided – Pick up point)
>- Experience in preparing shipping document such as: Airway Bill, Packing List, Labels, etc
>

Supervise and guide a team of export operation in accordance to the Export Standard Operating Procedures (SOP) and to ensure that export documentation is execute correctly.


Job Responsibilities:

Preparing documents such as (Labels, invoice, packing Read more
list & workfile) which is supply by customer to warehouse for labelling purpose.
Execution of AWB namely as House Airway Bill & Master Airway Bill for shipment to be export out.
Ensure that all documentation is in order to meet the airline and custom requirement.
Coordinate with appointed Contractor on the launching-in of our daily Export cargo and documents.
To monitor the status daily shipment via Airline Website and update to our Nippon Oversea Office.
Reports to monitor / update daily.



Job Requirements:

GCE'N' Level and above
Computer Literate, strong proficiency in Microsoft Excel
Able to work in fast pace environment
An eye detail & process oriented
Strong communication & ability to work with geographically diverse teams.



HOW TO APPLY:

Interested applicants, please click on "Apply Now" to submit your resume or you may e-mail your application to [Click Here to Email Your Resume]
>Stafflink Services Pte Ltd
>EA Licence No.: 04C4294
>EA Personnel: Liew Poi Thong
>EA Personnel Reg. No.: R1988840
Skills Responsibilities:

Summarise information from documents
Calculate figures (simple addition/multiplication)
Ad hoc duties as assigned

Requirements:

Minimum GCE 'A' Level
Strong in MS Word/Excel
Meticulous and responsible
Able to cope with fast paced environment with tight deadlines


Interested applicants, kindly send your resume to [Click Here to Email Your Resume]

CEI No.: Jerlin Aw Bi Zhi (R1218675)
Skills Working Location: West
>Working Hours : 8.30am-6pm
>Up to $3500 Depending on experiences
>Medical leaves/Annual Leaves
>Medical reimbursements
>Good career advancement
Our Client, in the Logistics Industry located in the West has opening for Logistics Supervisor.
Responsibilities:

Coordination for prime movers and chassis
Liaising with vendors and customer on collection and delivery
Monitor shipment on discharging and unloading
Sourcing of equipment
Booking of mobile/lorry crane and allocate manpower
Provide quotation & respond to customer enquires

Requirements:

Extensive knowledge of Singapore roads & port operations
Flexibility to be able to Read more
adapt to fast changes
Highly organized & detailed oriented
Able to multi task & take stress in a fast-moving environment
Strong sense of commitment & urgency to meet tight deadlines
Excellent interpersonal and communication skills


Ashley Ng
>Reg No: R2090403
>EA No: 19C9570
Skills Working Location: Clementi
>Working Hours: 8.30am to 6pm
>
Job Responsibilities:

Handle full set of accounts and consolidation of ultimate holding company
Handle account payables, account receivables, claims
Handling Trade & Intercompany payables
Handle audit/tax queries and provide information as required by internal / external auditors and tax agent
Assist in budgeting and forecasting exercises
Assist to prepare of monthly schedule. Eg. Fixed asset schedule, prepayment schedule Etc
Bank Reconciliation
Liaise with Local Subsidiaries and ensure the accuracy of Read more
reporting
Prepare of quarterly GST Submission
Assist of Corporate Tax and liaise with Tax agent
Monitor weekly cash flow of a subsidiary
Prepare monthly reporting with necessary analysis


The Successful Applicant:

LCCI / Diploma in Accounting or other related discipline with minimum 3 to 4 years of relevant working experience
Able to work in a team and independently
Good interpersonal and communication skills
Ability to work in a fast pace environment

All successful candidates can expect a very competitive remuneration package and a comprehensive range of benefits.

Please email your resume in a detailed MS Word format to [Click Here to Email Your Resume]; stating:
1. Current Drawn:
2. Expecting Salary:
3. Date Available:
4. Reason To Leave Each Job:

We regret that only shortlisted candidates will be notified.

Darren Wong Shin Loong
People Profilers Pte Ltd
10 Anson Road #09-01/02 International Plaza Singapore 079903
www.peopleprofilers.com
EA License Number: 02C4944
EA Personnel Reg Number: R1985061
>Job ID: 47333
Skills Working Location: Tuas
>Working Hours : 8.30am-6pm
>Up to $2600 Depending on experiences
>Medical leaves/Annual Leaves
>Medical reimbursements
>Good career advancement
Our Client, in the Logistics Industry located in the West has opening for Warehouse Assistant.
Responsibilities:

Ensure the goods received are in good condition & correct quantity
Record non-conforming products into system
Maintain product identification and location
Ensure all labelling/bar coding requirements are done in a timely manner
Check & ensure goods delivered are according to delivery order, in good condition & of correct Read more
quantity
Update outgoing goods into system
Ensure prompt & accurate update of inventory records
Keep the warehouse in orderly manner and upkeep cleanliness
Check quantity & quality of personal protect equipment

Requirements:

Flexible to be able to adapt to fast changing needs
Good communication & interpersonal skills
Good organizational skills
Ability to work under least supervision and handle multi-tasks
Able to handle stress to deal with a broad range of challenges
Strong sense of commitment & urgency to meet tight deadlines


Ashley Ng
>Reg No: R2090403
>EA No: 19C9570
Skills 5 Days Work Week
>Monday to Friday : 8.30 am to 6pm
>Salary range : S$5,000 to S$7,000 per month + VB

Job Responsibilities:

Reporting to Country Head of HR to manage full HR function of 2 companies. Scope includes : recruitment and selection, manpower budgeting, compensation and benefits, performance
Management, employee relations management, career development, succession planning, learning & development, HR administration, HR projects.
Business partnering with senior management and line managers on HR Read more
operational and employee relations matters.
Assists with the continuous review of process improvements.
Collaborates with HR colleagues to ensure smooth HR service delivery.

Key Requirements & Behaviors:

Bachelor degree with at least 5 years of HR generalist experience and a minimum of 1 year specializing in Compensation and Benefits. Candidates with finance/specialist compensation & benefits design/management background would be advantageous
Good knowledge of the local legal employment regulations and conditions.
Good experience in data analysis to help/support decision-making and recommendations.
Possesses good project management skills.
Possesses general business acumen.
IT-savvy – possesses excellent knowledge in MS Excel, preferably at advance level; familiar with various HR information systems and technology.
High level of integrity, accountability, discretion and tenacity.
Strong team player; good communication/ influencing and interpersonal skills with ability to build
long-term partnership with internal and external stakeholders.
Solid stakeholder management skills.
Proactive, takes initiative and ownership to deliver excellent results both independently and in collaboration with others. Will roll up sleeves to get things done.
Fast and accurate with high quality output. A smart and hard worker with a track record of consistent and solid achievements.
Highly driven, inquisitive in learning, enjoys challenges, continually pushes for innovation and strives relentlessly for improvements.
Skills
As a continued effort to

grow our Private Banking franchise to a leading force in Asia, under the

leadership of the COO office, the Location Business Management (LBM) team will

ensure a coordinated approach in the development and implementation of our

regional strategy, including business, product and infrastructure plans in

APAC.

For the entire booking

center Singapore, the LBM team coordinates and aligns the various Front to Back

functions of the franchise, working closely with our Read more
colleagues from the

various functions across the bank (eg. General Counsel, Operations, Solution

Partners, Sales and Trading Services, Product Management, Investment Strategy

and Research, IT) to build an unparalleled platform and deliver the best

service; ensuring the changes are accurately rolled out to the end users with

the goal of minimizing disruption and maximizing the acceptance and benefits.

You can expect a range of challenging tasks and responsibilities, firmly

embedded in the business with the view to deliver sustainable results with a

significant impact to the bank.

Change and Portfolio

Management

Responsible for portfolio level deployment strategy

(including learning, resistance management, reinforcement, and early life

support) to ensure aligned change management and engagement plans for

Front Office across portfolio and across programs

Understanding change and preparing detailed change

impact business analysis (organizational readiness, change impact) with

Product Owners, processing and control teams to determine appropriate

change management strategy

Developing change resistance management plan and drive

appropriate action to resolve/mitigate the resistance points.

Based on change impact, strategize/execute program's

learning and communication plan including the development of training

materials/broadcast and coordinating its review and distribution. This

also involves conducting trainings together with SME and Talent &

Development. Training plan must detail the training objective/needs,

format, schedule – including rehearsals, change champion, mass rollout,

instructor, materials and its availability dates, audience, and must

maximize Front Office's awareness, knowledge, and ability on change while

at the same time ensuring changes are reinforced consistently to reach and

maintain targets.

Gathering feedback following the change and ensure the

feedback is being addressed.

Point for Front Office post roll-out.

Providing oversight on the business rollout strategy and

approach across the rollout lifecycle including pilot, mass rollout

(go-to-market), learning, communication and campaign plan, as well as

definition of support model and SLA

Analyzing change management activity efficiency,

including feedback gathering of change, and coordinate the early life

support of change together with the program, with Run-the-Bank support teams

where possible

Business Gatekeeper in

Regional and Location Initiatives

Supporting the Singapore Location COO and point of

contact for Front-to-Back business and operational topics, implementation

of strategic projects, operational improvements and platform rollouts.

Facilitating rollout of Regional and Location

initiatives as specialists, advisory or reviewer depending on nature of

initiative. Initiatives focus around two main area: Client lifecycle

management topics (such as target operating model for account opening,

change in circumstances & due diligence client review, workflow

governance, partner merge, account closure, mailing address maintenance,

etc.) and Products & Suitability (such as new trading capabilities,

additional automated disclosures, enhanced sales platform, etc.)

Representing the voice of Front Office in terms of

usability, look and feel, user workload, UAT scenario, training

requirements, roll out plans, front office procedures, etc. Ensures that

top feedbacks from Front Office are channeled for further implementations.

Responsible as overall business owner and gatekeeper of location's Front

office engagement and Client outreach experience

Service Governance

Providing support to head of LBM in driving service

excellence provided by supporting functions. Initiatives include

establishing optimal Service Level Agreements (SLAs), service satisfaction

measurement and tracking, identifying service and operational improvement

opportunities

Ensuring that Front Office issues are being tabled and

addressed on a portfolio level, with inputs from respective LBM SMEs

Control and Compliance

Partnering with General Counsel and First Line of

Defense to ensure business compliance with external and internal

regulations

Reviewing Front office procedure to ensure the changes

are appropriate and well documented for front office.

Raising of Issues and

Management in Front Office

All Front Office related issues and incidents,

especially with client impact will be raised to you and there is a need

for process or platform changes. Coordinates issue resolution across

Front-to-Back functions.

Inter and Intra Divisional

Collaboration and Cross Sharing

Collaborating and sharing of information with other FO

and Non-FO departments to stay aligned and effectively cooperate on

regional and booking center level.

Working in this exciting and dynamic change management

agenda within PB business

Interacting with various levels of business partners

To join a team which foster and build a culture of

collaboration for driving innovative excellence.

Minimum 7-10 years of business experience with

Front-to-Back banking process knowledge (PB front office or digital

business background is an advantage and preferred, but is not mandatory

subject to the overall skills of the candidate)

Project and change management knowledge is preferred

Ability to create and think out of the box, motivate

changes across the organization

Outstanding written and verbal communication skills and

presentation skills, including campaign design and story-lining, skills

Analytical and confident personality and can build

excellent positive relationship skills in order to collaborate with

various team members across various departments (Front Office, General

Counsel, Operations, Product Management etc.) and multi-level business

partners within the Bank. High service and client orientation, enthusiasm

for the contact with business partners.

Work collaboratively in a dynamic fast paced environment

but can also work as a responsible team member who is open to suggestions.

Ability to excel under tight deadlines and possess a positive can-do

attitude

Dedicated, ambitious, hardworking who can work on own

initiative and deliver on time whilst also being a good teammate and can

maintain positive partnerships with business associates. High level of

integrity, sense of urgency, attention to detail and quality standards,

deliver high quality and accurate outputs with a can-do attitude

Outstanding organizational and time management skills,

including the ability to prioritize and multitask. Outstanding PowerPoint,

Excel skills and problem solving skills.
Skills