Sign in or register for a JobTech account.
Jobs that require

financial services

skill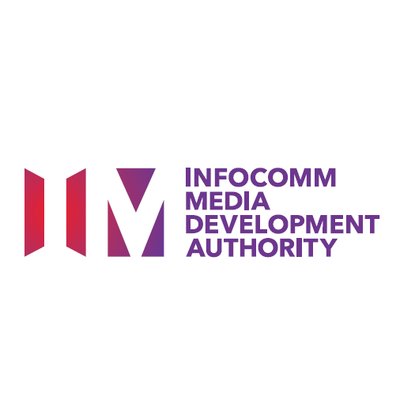 You will be responsible to develop industry specific Industry Digital Plans (IDPs) through engagement with sector lead agencies, trade associations and the industry to drive transformation of SMEs through the use of digital technologies that lead to SME growth and productivity. We offer a challenging and enjoyable work environment to realise your potential and achieve career aspirations.
Responsibilities
Lead and facilitate the development of industry specific IDPs;
Understand the industry, challenges and trends from the industry specific Industry Transformation Maps (ITMs), discussions with industry stakeholders and literature research;
Engage with sector lead, trade associations, union and other stakeholders to develop the 1st cut IDP; and seek stakeholder consultation and validation from meetings and workshops;
Develop collaterals including e-book, summary animation and case study interview videos for IDP launch
Coordinate across agencies and internal teams to ensure media strategy and alignment; availability of pre-approved digital solutions; and potential sector pilot projects at IDP launch
Seek internal and external stakeholders at senior levels for endorsement of the IDP launch
Requirements
Background in Computer Science, Business or equivalent
At least 2 years of working experience, preferably with government agency experience
Up to date knowledge of IT industry practices and solutions
Domain knowledge of one or more key industries is a plus: maritime, construction, early childhood, financial services, legal, built environment, retail, logistics, etc.
Good leadership skills
Strong writing and communications skills
Team player
Position will commensurate with experience.
Only short-listed candidates will be notified.
Skills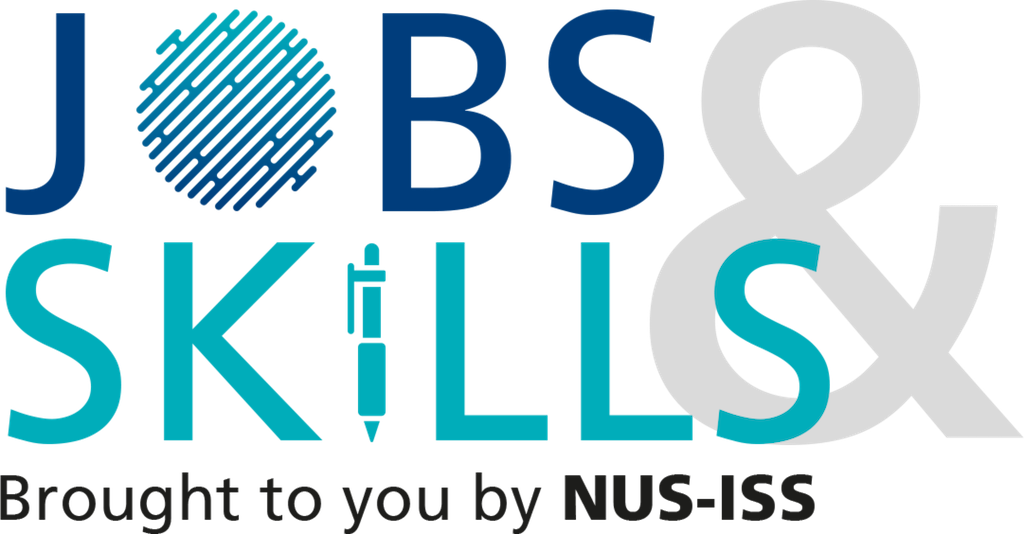 We have a great opportunity for a talented and self-motivated Application Support to join our Financial Services Industry team at NCS. At NCS, we seek to nurture talents in creating and developing innovative solutions. If you are passionate about new technologies and new ideas, NCS could be a place for you!
Roles & Responsibilities
• Manage and prioritize incident tickets routed to L2/L3
• Troubleshoot, perform root cause analysis
• Provide trend analysis and root cause analysis on recurring incidents and defects, conduct post incident reviews
• Track, manage and report on relevant SLAs
• Support disaster recovery and audit exercises
• Conduct impact assessment on version upgrades and patches
• Perform production release and patch management
• Maintain knowledge base
• Review and plan continuous improvements

The ideal profile should have / be
• Minimum 4 years of relevant IT experience
• Mature people management skills and experience in vendor management
• Technically hands-on IT professional and equipped with the following languages, tools and technologies:
• NET with finance compliance, Angular OR Java with Sailpoint
• Framework; Microsoft SQL Server; MS Server Stored Procedure; Good to have Informatica, Tableau, Oracle
• Strong customer-service orientation.
• Works well in multicultural workplace
• Preferably to be able to front customer in technical/domain discussion and hands-on coding when necessary

Skills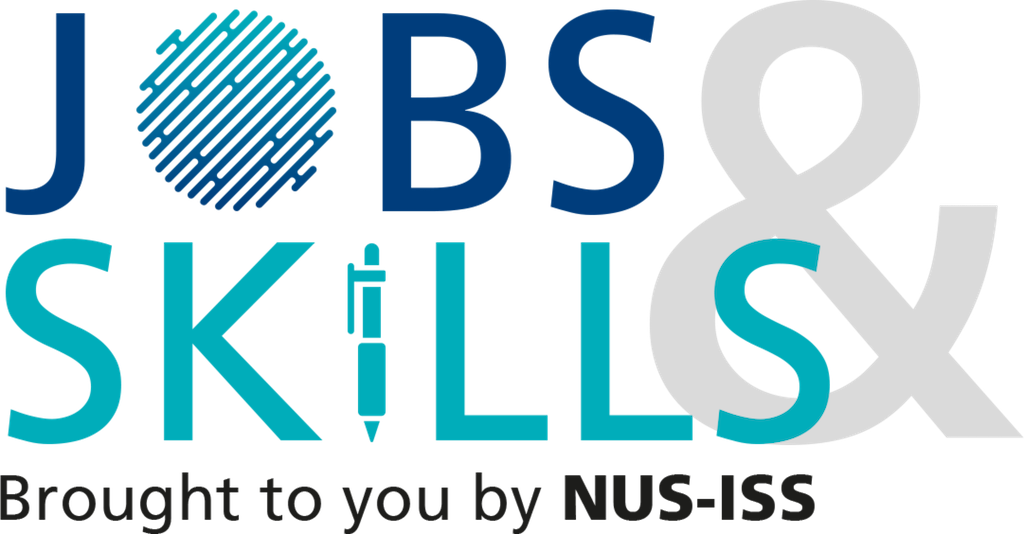 We have a great opportunity for a talented and self-motivated Assistant/Project to join our Financial Services Industy at NCS. At NCS, we seek to nurture talents in creating and developing innovative solutions. If you are passionate about new technologies and new ideas, NCS could be a place for you!
Assistant/Project Manager is responsible for the managing and implementing of medium scale IT projects with quality, within scope and to ensure deliverables are on time and conform to processes and standards meeting customer's requirements
Roles & Responsibilities
Project Delivery
• Analyse and document requirements by liaising with a range of people including users and managers, drawing together information needs across a distributed organisation
• Establish and prepare project plans, risk management plans, project milestones and deliverables in consultation with business users and architect/designer
• Manage the implementation of the project on a daily basis with regard to schedules, budget, manpower and quality
• Manage the scope definition and change control mechanism
• Escalate and discuss project overrun issues, scope creep, integration issues, resource requirements with Project Director (PD)/Service Delivery Director (SDD)
• Manage integration of various components of the project including hardware, software installation, testing, business process review, redesign, application development, migration and data conversion etc.
• Manage project activities to ensure timely delivery, including identification of critical path, monitoring and driving completion of interdependent activities and adjustment to project schedules to achieve overall completion deadline
• Manage resources including hardware, software, human resource facilities and logistics required for project so as to ensure completion within budget.
• Review project documentation to ensure that it meets customers requirement and conforms to quality management process, standards and procedures to minimise rework and system failures
• Define project resources, performance reviews and post implementation evaluations
Customer/ Vendor Management
• Negotiate with vendors and across teams to ensure adequate resources are available during various phases of the project
• Build relationships with users, technical staff and management to determine and resolve issues associated with systems implementation
• Manage contracts and subcontractors
• Negotiate with customers on change request effort, schedules and prioritize changes based on business needs
• Clear and open communication with customers on project issues or clarifications
Business Development
• Proactively identify opportunities for further expansion or improvement of services delivered to the customer and liaise with the Account Manager(s) for development of that opportunity
• Be involved in pre-sale activities
Team Management
• Liaise with team members to ensure that all tasks and deliverables are proceeding according to schedule
• Plan, track and monitor the tasks assigned to the team leader/ members
• Delegate tasks effectively by providing clear and specific instructions and goals
• Provide leadership to the project team to ensure that proposals/enhancements are fully analysed and evaluated for their benefits and costs
• Provide the project team with accurate information about business needs and priorities as well as details about existing business systems
• Participate in leadership activities and providing performance feedback and developmental coaching
• Monitor and improve team performance, providing leadership, coaching, and performance management

The ideal profile should have / be
• Typically 8 years IT project management experience
• Experience in the development, implementation and support of information technology projects in a range of organizations
• Degree in Information Systems or equivalent
• Self-motivated with a positive "can-do" attitude, creative with excellent presentation, communication, negotiation and interpersonal skills including strong persuasive techniques.
• Able to lead, develop and maintain respectful and trusting relationship
• Proficient in written and spoken English
• Able to travel as required

Skills Jobs Responsibilities

Responsible to manage and close billings within the cutoff date and able to handle all reconcilement and investigation items, identify and propose processes that could lead to development or enhance of current workflow.
Handle commission reports and payments for all sponsors within the cut-off date
Handle bookings of premiums
Process tax invoices and service fees
Handle investigation and reconcilement
Track different receipts received for instalment plan on daily basis
Process Credit card / Read more
GIRO billing
Manage requests via Workview
Execute accurate reconciliation and investigation
Ad-hoc duties as and when assigned


Job Requirements

Min. 2-3 years of billing experience, preferably in the banking & financial services industry
Proficient in MS Office


Application Procedures
Interested candidates, please email your resume to:
Attention: Lynn Mak Ling Ling (CEI No. R1986990)
[Click Here to Email Your Resume]
>Recruit Express Pte Ltd (EA No. 99C4599)
Skills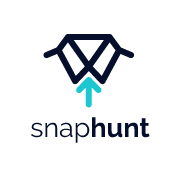 The Offer

Work alongside & learn from best in class talent
Work within a Global MNC
Attractive salary & benefits


The Employer
Our Client is a Global Financial Services firm with an employee base of over 15,000 worldwide. Our client offers a wide range of products and services covering corporate investment banking, asset management and private banking.

The Job
As a Client On-boarding Specialist you will be responsible for:

On-boarding new clients within Front Office and Read more
assisting in periodic review.
Ensuring on-boarding request are processed as quickly and efficiently as possible including communicating with the various teams such as KYC, Legal, Credit etc.
Effectively communicate the status of on-boarding to internal and external stakeholders.
Overlooking all relevant activities related to on-boarding due diligence and trading documentation for prospective and existing clients across international offices and product.
Following up with clients in a timely and professional manner.
Identifying issues and suggesting process improvements plans to the management.


The Profile

You have at least 3 years experience in a similar role within Financial Services industry.
You have experience in client on-boarding within Investment Banking or Corporate banking
You understand the regulatory classification required to onboard clients.
You have strong analytical skills and are good at working independently and in a team
You have excellent communication skills in English and Mandarin
Skills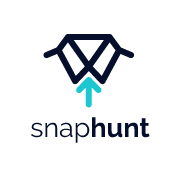 The Offer

Join a well known brand within Corporate Banking
Attractive salary & benefits
Excellent career development opportunities


The Employer
Our Client is a leading multinational bank headquartered in Singapore. They have a global network of more than 450 branches and offices located at Asia Pacific, Europe and North America.
The bank's core business is commercial and corporate banking services, personal financial services, private banking and asset management services, as well as corporate finance, Read more
venture capital, investment, and insurance services.

The Job
You will be responsible for :

Planning technical deliverables (including any system enhancements and upgrades) to meet project's requirements within allocated budget and schedule.
Planning & collaborating across different application teams to manage technical dependencies of the solution
Planning, monitoring and managing risks/issues related to technical delivery
Providing status update related to technical delivery to Project Manager (PM)
Partnering with System Analysts and Business Solution Specialist to collate, understand and finalize functional and technical requirements
Partnering with Architects and Development Lead to ensure solution design complies with enterprise design principles, security and control standards
Partnering with Development Manager in managing application teams to build the enhancements
Partnering with Test Manager to ensure completion of System Integration Testing (SIT), User Acceptance Testing (UAT), performance / load testing and application security testing with quality results
Managing technical implementation plan across application teams - coordinate technical implementation activities across application teams to ensure non-event production cutover and adequate post implementation support
Escalating issues that impacts project schedule on timely basis and propose workarounds/resolutions


The Profile

You possess a Degree/Diploma in Computer Science, Engineering or related field
You have at least 8 years experience in developing and delivering global/regional IT capabilities for a multi-national/regional company with annual budgetary responsibility and at least 3 years leadership experience in managing IT delivery teams preferably in a banking environment.
You have strong technical knowledge and/or platform knowledge (e.g. Murex)
You have good business domain knowledge in at least one area (e.g. Retail and Corporate Loans Origination)
You have hands on experience in actual systems development work, with prior coding, functional specifications and technical specifications and systems development and testing experience (in aggregate no less than 8 years)
You are good at communicating with technical stakeholders and understand the software development cycle
You have experience in implementing large-scale, highly available applications or other large project implementation and in service-oriented technologies
You can communicate effectively with technical stakeholders and with non-technical stakeholders as well.
You are good at problem solving, have strong analytical, synthesis, system thinking and solutioning skills
You are a result-oriented person with a focus on delivery

Ref :64026311
Skills Support digital platforms that serves the financial industry in Asia

Your responsibilities:

Assist in business development activities

Introduce products to financial industry and service providers

Conduct surveys and gather feedbacks

Will be assigned to 1 of the product below:

Digital Platforms & Services

Clients Platform - Find Financial Services

Jobs Portal - Find Jobs

Caproasia.com - Drive content to target users

and more coming soon

Industry:

Private Banks, Multi-Family Offices, Family Offices, Hedge Funds, Boutique Funds, Corporate Banks, Investment Banks, Read more
M&A, Boutique Advisory, Private Equity, Stock Exchange, Fund-Raising Platforms, Brokerages

Our core users are:

Financial Professionals:

Managing & Advising $3 million to $3 billion

CEOs & Entrepreneurs, UHNWs & HNWs, Professional Investors:

$3 million to $300 million

Application Instructions

Email direct to college at caproasia dot com

Don't forget to attach your resume

State your period of internship, and if you are able to continue after the internship

About Us:

http://www.caproasia.com/about-us/

More info:

For Internships:

http://www.caproasia.com/internship

For Banking, Financial Industry Internships & Fresh Graduates:

http://www.caproasia.com/student-corner

For Wealth & Investment Jobs:

http://www.jobs.caproasia.com

Learn More:

Retail Banking:

http://www.caproasia.com/retail-banking/

Private Banking:

http://www.caproasia.com/private-banking/

Independent Financial Advisory:

http://www.caproasia.com/independent-financial-advisory/

Fund Management:

http://www.caproasia.com/fund-management/.
Skills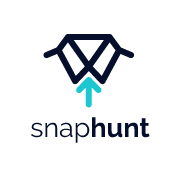 The Offer

Be part of a team that values work life balance.
Manage entire procurement process and make recommendations in line with business requirements.


The Employer
Our client is a well-known financial services firm providing convenient, quick and cashless payment solutions. They are known for constantly innovating their product to enhance users experience while also strengthening their business capabilities. The company encourages new idea generation and continuous improvement providing employees the opportunity Read more
to make a positive impact.

The Job
You will work with stakeholders to understand business requirements and the challenges related to procurement. You will also educate and ensure that employees comply with the Procurement Policies and Procedures
You will be responsible for:

Sourcing for the best, suitable vendors and providing recommendations to the business and guide them on the best procurement approach.
Managing and executing ITQ, RFP and Tender activities independently and timely and in compliance to procurement Policy
Maintaining vendor list, ITQ/ tender list and AVL contract database and ensuring vendors deliver goods and services based on the agreed cope of work and deliverables.
Performing procurement due diligence and negotiating with vendors to ensure purchases made are value for money
Working with the business on the services provided and reviewing vendor performance prior to renewal.


The Profile

You have a Diploma/Bachelor Degree from an established university and have at least 3 years experience in procurement, with at least 2 years in indirect procurement
You possess good negotiation, analytical, communication and interpersonal skills
You are capable of working both independently and collaborate with teams


Ref :14200411
Skills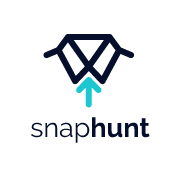 The Offer

Join a well-known multinational firm that provides many opportunities for career advancement
Work with different teams within the firm and gain good exposure and experience

The Employer
>Our Client is a leading multinational bank headquartered in Singapore. They have a global network of more than 450 branches and offices located at Asia Pacific, Europe and North America.

The bank's core business is commercial and corporate banking services, personal financial services, private Read more
banking and asset management services, as well as corporate finance, venture capital, investment, and insurance services.
>
The Job
>The Machine Learning Specialist will work alongside the Technology team to translate successful data science/machine learning proof-of-concepts into production grade solutions for deployment. You will also build solid end-to-end pipeline from raw data ingestion, storage to model servicing and inference for both batch and stream processing

You will be responsible for:

Designing solution architectures for data science/machine learning products and ensure its production quality from data-ops perspective.
Establishing proper monitoring of online/offline models and perform re-training whenever necessary, preferably through an automated procedure.
Facilitating machine learning model experiments at scale.
Supporting and inspiring data scientists and data analysts in writing high-performance, modularized, and reproducible codes.
Keeping track and evaluating cutting edge technology and industrial trends in the field of machine learning model deployment and operation.

The Profile

You possess at least a Bachelor Degree or Post-graduation in Statistics, Mathematics, Engineering, Computer Science or a related field.
You have at least 3-5 years of working experience in machine learning model deployment and operation in production scale preferably with good knowledge in big data platforms.
You possess strong competence in software programming using Java/Scala/Python and a variety of both traditional relational databases and modern distributed file systems.
You are familiar with Apache Spark (and/or any other mainstream distributed computing platform) and the Hadoop eco-system (including but not limited to Hive, Hue, HBase, etc)

Ref: 33807611
Skills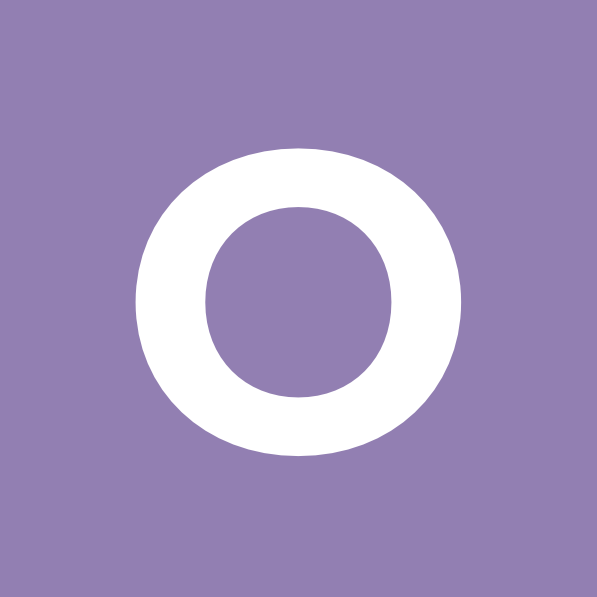 Job Responsibilities

Responsible to lead projects independently from the beginning to the deployment phase
Have good understanding and identify on the essential needs of the project
Resourceful in sourcing for external best fit solutions
Responsible for timely customisation and integration of assigned projects
Coordinate with internal and external stakeholders on project integration and implementation both timely and within budget
Ensure success UAT and deployment of the customised solution

Job Requirements

Degree in Computer Science or equivalent
Minimum Read more
5 years experience in Software Project Management
Software project management skills,
Financial Services related experience is advantageous
Technology savvy with ability to make recommendations on types of technology most optimal in the organisation environment
Able to work independently within a dynamic and changing environment
Strong interpersonal, analytical, organisational and leadership skills.

Salary will commensurate with qualification and experience
Please submit resumes, in MS Word format, to [Click Here to Email Your Resume] with the following details:
Position applying for
>Current remuneration
>Expected remuneration
Reason for leaving
>Notice period


Quek Hong Guek
>EA License No : 06C4642
>EA Reg No : R1981137

We regret that only shortlisted candidates will be notified
Skills