Sign in or register for a JobTech account.
Jobs that require

financial statement analysis

skill Working hr: Monday - Friday, 830am - 6pm

Responsibilities:
• Prepare monthly management reports
> • Prepare quarterly reports and board papers
> • Prepare annual report and financial statements
> • Work with external auditors to ensure smooth audit closing
> • Assist in compliance reporting matters
> • Prepare statutory filings and surveys to statutory bodies
> • Work closely with country teams to ensure financial operation is consistent with group financial and reporting guidelines and regulations
> • Any other functions Read more
as assigned

Requirements:
• A Certified Public Accountant or possess a professional qualification in Finance
> • Minimum 5 years of relevant experience, preferably with exposure in the real estate sector and/or fund management
> • Proficient in MS Excel, Word and PowerPoint

Interested candidates please send me your resume in Ms word to aslinwong@recruitexpress.com.sg, attn to Aslin Wong Mun Ning (R1326393) / EA: 99C4599
Skills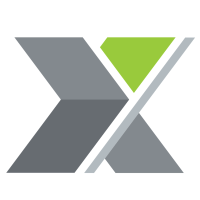 Job Responsibilities:Supervise the team in AR functions such as the generation of invoices and timely processing of all modes of customer collectionsPrepare monthly AR Aging report and monitor closely on outstandings, as well as year end closing reportAnalyse the financial performance and position of Xtremax Prepare monthly forecast report and drive annual budgeting process Assess the suitability of accounting treatments adopted in the financial statements and ensure Read more
that they comply with the accounting standards Monitor changes in accounting standards Evaluate the adequacy and effectiveness of internal controls and make improvements to the processes and systems.Work closely with Internal Audit, Operations and various stakeholders to ensure that audit issues and areas of risks are adequately addressed.Job Requirements:At least 5-7 years experience in related fieldAbility to multitask and meet tight deadlinesAbility to work in a dynamic, fast-paced environmentStrong knowledge of accounting principles and standards Meticulous, good interpersonal and analytical skills
Skills About the Position
Project management skills Senior Finance Analyst (Contract/MNC/East). Kelly Services (S) Pte Ltd. Central. SGD 5000 - SGD 6500. Posted 5 hours ago. Senior Finance Analyst (Contract/MNC/East). Kelly Services (S) Pte Ltd. Job Description. Job Description:. Assist in the analysis, evaluation and implementation of key corporate and finance projects. Providing consulting to all functions internal control procedures and policies. Ensure Finance processes are in line with SOX Read more
compliance.. Liaise with Finance workgroups to promote and execute corporate and financial initiatives in order to streamline financial processes.. Ensure controls are implemented across financial and operational systems.. Perform evaluation of control risks areas.. Review of vendor financial statements, identification of risks and priorities in addressing issues and concerns. Coordinate the development and implementation of training programs to employees.. Conduct training in order to allow new hires to acquire the knowledge and skills. Clarify and communicate policies and procedures.. Recommend changes for standardization and of best practices ensure proper approved documentation.. Assist in the development and administration of self-audit program utilizing statistical control techniques.. Review proposed procedures for initiatives, detail review of internal controls periodically to assess compliance with financial policies and procedures, review action plans for weakness identified and ensure execution of corrective actions in order to protect the financial assets of the company.. Job Requirements:. Degree holders with min 4 years of relevant experience in similar role. Excellent communication and interpersonal skills. We regret to inform only shortlisted candidates will be notified.. By submitting your curriculum vitae or personal data to us in connection with your job application, you hereby consent to Kelly Services (Singapore) Pte Ltd and its affiliates (including Capita Pte Ltd, P-Serv Pte Ltd, PERSOLKELLY Pte Ltd, BTI Executive Search Pte Ltd, PERSOLKELLY Consulting Pte Ltd) collecting, using and disclosing your personal data to prospective employers to collect, use and disclose these personal data for purposes of evaluating your suitability for employment, conducting reference checks, administering employment related services and such other purposes stated in our privacy policy. You acknowledge that the full privacy policy is available at or at your request. If you wish to withdraw your consent, please drop us an email [email protected] to let us know. All resumes and personal particulars sent to the aforementioned email address will Not be attended to as the address is not for job application purpose.EA License No. 01C4394 RCB No. 200007268E Chan Mei Leng EA No. R1436365. Additional Information. Senior Executive. Qualification. Diploma, Advanced/Higher/Graduate Diploma, Bachelor's Degree, Post Graduate Diploma, Professional Degree, Master's Degree. As a global leader in providing workforce solutions, Kelly Services, Inc. (Nasdaq: KELYA, KELYB) and its subsidiaries, offer a comprehensive array of outsourcing and consulting services as well as world-class staffing on a temporary, temporary-to-hire, and direct-hire basis. Kelly® directly employs nearly 500,000 people around the world in addition to having a role in connecting thousands more with work through its global network of talent suppliers and partners.. For more than 35 years, Kelly in Singapore has been partnering the finest local companies, key government agencies as well as some of the world's most respected multinational companies to deliver the best talent in the market. Kelly centralised recruitment hub makes nearly 8,000 placements in Singapore annually.. Complementing our general staffing capability, Kelly also offers great expertise in the sourcing of specialised professionals across technical disciplines such as Engineering, Technology and Science, as well as functional specialties for Banking & Finance, HR, Sales & Marketing, and Procurement. Visit and connect with us on Facebook & LinkedIn.. By submitting your curriculum vitae or personal data to us in connection with your job application, you are deemed to have read and agreed to the terms of our Privacy Policy, and consented to the collection, use and disclosure of your personal data by us and our affiliates (including Capita Pte Ltd, P-Serv Pte Ltd, PERSOLKELLY Pte Ltd, BTI Executive Search Pte Ltd, PERSOLKELLY Consulting Pte Ltd) to prospective employers to collect, use and disclose these personal data for purposes of evaluating my suitability for employment and also to conduct reference checks. I acknowledge that the full privacy policy is available at or at my request. Please visit for a copy of our Privacy Policy. If you wish to withdraw your consent, please drop us an email at "[email protected]" to let us know. (NOTE: any resumes or job applications sent to this data protection mailbox will NOT be attended to as it is solely for the purposes of personal data protection related feedback.) Career Level
>

no -- Principals only. Recruiters, please don't contact this job advertiser.no -- Please, no phone calls about this job!no -- Reposting this message elsewhere is NOT OK.
Skills About the Position
Main responsibilities would include but not limited to:. Complete financial management of the holding company, the operating businesses and the single-family office ("Family Office").. Strategic planning, implementation, managing and running of all the accounting and finance functions of the firms within the corporate structure.. Manage fund flows within the group entities. Provide investment analysis and due diligence research on all the investments that are made by Read more
the holding company. Prepare budgets and financial reports: manage portfolio budgets, forecasts and reports for the firm. Work with the team to compile monthly consolidated report for the family office's monthly financial and management reporting and expense management. Monitor financial and investment information including funded and unfunded commitments, asset accrual methodology and output. Prepare periodic financial statements and assist with audit and tax preparation and audit reviews. Participate in new business structuring: participate in new business proposals. Prepare and review financial models for the evaluation of opportunities in short term and long term business scenarios to support business growth. Manage capital request and budgeting progress, reviewing new contracts and business opportunities. Manage financial transactions related to new business proposals. Assist in structuring investments and arranging financing. Initiate new processes including system implementation and ensure controls are in place for check and balance for all the operating companies. Liaise with auditors and tax agent on the statutory filing with the government agencies. Liaise with financial institutions, regulatory authorities and other relevant stakeholders and service providers. Key Requirements:. Degree in accounting, finance or relevant discipline, with relevant professional qualification(s). 10 years of relevant commercial and audit experience, including at least three years at a supervisory level with management accountability. Proven track record within investment management services industry within management of family office, private equity, public equities and real estate investments is highly preferred. Excellent communication and interpersonal skills with ability to establish and maintain effective working relationships both within and across business units. Ability to analyse and communicate complex matters clearly and make recommendations to the Chairman and Directors.. Additional Information. Senior Executive. Qualification. Bachelor's Degree, Post Graduate Diploma, Professional Degree. These ads are carefully selected from premium clients of JobsDB New.. Your application will be redirected to them. Career Level
>

no -- Principals only. Recruiters, please don't contact this job advertiser.no -- Please, no phone calls about this job!no -- Reposting this message elsewhere is NOT OK.
Skills About the Position
jobno-005891-Singapore - jobno-005891-Singapore | ams English Investor Careers News Events Blog Contact Login Products Applications Technology Support About ams Open Positions Are you ready to shape the world of sensor solutions with us? Join ams to be a part of a team where you can make a difference! We create technologies and sensor solutions for a better lifestyle. We embrace diversity as a key element of Read more
our culture, with locations on three continents and over 65 nationalities working together. As one global team, we are shaping trends in exciting technology markets. Discover our career opportunities now! Set up Job Alert Senior Specialist, Finance SSC Ops & Treasury Job no. 005891 Position Type Finance & Controlling Working time Regular Fulltime Place of employment AMK What we offer: Apply Your tasks and responsibilities The key finance operational lead for Finance SSC Asia for China Responsible for building and maintaining professional relationships with various internal and external key stakeholders for all matters relating to Finance Operations Responsible for monthly closing of China entities and branches Be the key finance operational lead for Finance SSC Asia for China and be responsible for building and maintaining professional relationships with various internal and external key stakeholders for all matters relating to Finance Operations Liaison between local business stakeholders and Finance SSC Asia AP team for any payment related clarifications and escalation Preparation and recording of all intercompany and inter-branch billing and liaise with local admin on fund clearance documentation to the bank Prepare monthly actual cash flow update, short-term and long-term cash-flow forecast Review expense report to ensure GL accounts are assigned correctly to the expense categories Responsible for all co-ordination with external consultants on banking, tax, legal and all corporate matters Support finance related queries from the local business units, to provide advice on accounting implications and guidance on statutory compliance, through daily communication and quarterly communication session Collaborate with outsourced finance agents (DSA) to ensure accurate and complete compilation and reporting of accounting data, and the preparation of consolidated financial reporting pack within the given tight timeline Perform variance analysis on the monthly financial statements for each city, reconcile to the consolidated reporting pack for management approval before submission to Corporate Prepare monthly financial report and dashboard, trend analysis on key expenses and key highlights Review and update balance sheet schedule accordingly to the stipulated requirement with relevant movement and supporting Update quarterly finance function expenditure actual/forecast/budgeting for China Ensure statutory compliance for China entity Prepare and update process flows using Visio, to review processes to identify process gaps and possible accounting and financial risks, and to implement controls to mitigate these risks Identify opportunities for continuous improvement for all processes Implement controls to mitigate these risks Prepare and update process flows using Visio Assist with ad-hoc assignments as directed by Manager Your education and experiences Degree in Accounting (ACCA) or relevant Disciplines Minimum 8 years in Commercial environment and with at least 2 years in a Shared Services Center Environment in Asia Minimum 2 years audit experience preferred An independent, self-starter, fast learner, detail oriented team player who thrives in a multi-tasking, fast paced environment and work to tight deadlines Ability to interact professionally with all levels of the organization Candidates with experience dealing with China counterparts will be considered favorably Excellent verbal and written communication skills in English and Chinese (Good written and verbal communication skills in English and Chinese is a must to build and maintain strong relationships with English and Chinese speaking counterparts) Good working knowledge in IFRS and China GAAP will be an advantage Hands-on preparation of full sets of accounts with SAP experience is a must Proficient in MS Excel (Vlookup, Pivot table, VBA) Minimum 20% regional travels is required Job Alert You haven't found what you were looking for? Stay up to date and set up your personal ams job alert. Subscribe to your personal job alert now! Set alert now Contact Contact our Talent Managers Get in touch! @ Join our newsletter Subscribe now to the ams Sensing is Life newsletter Sign up ams AG Tobelbader Strasse 30 8141 Premstaetten Austria Phone +43 3136 500-0 Fax +43 3136 525-01 Back to top Sensing is life. ABOUT ams Investor Relations News Center Corporate Responsibility Services Contact Us Sales & Distribution Subscribe ams sensor news Quick Links Search Quality – Certificates Open Positions © 2020 ams AG. All rights reserved. Disclaimer Imprint Privacy Policy Terms of Use
>

no -- Principals only. Recruiters, please don't contact this job advertiser.no -- Please, no phone calls about this job!no -- Reposting this message elsewhere is NOT OK.
Skills
You will be part of a dynamic International Maritime Centre Division that spearheads Singapore's development as an international maritime centre (IMC). The IMC Promotion team devises, executes and administers initiatives to grow a portfolio of new accounts as well as to manage and deepen engagements with existing accounts. The team works in partnership with international shipping companies, both foreign and local, by providing information and access to government Read more
initiatives and assistance for their investments in Singapore. There are engagements with other relevant government agencies, industry associations to enhance the linkages within and outside of the Singapore maritime cluster as well as to create business and job opportunities in Singapore.
Supporting the International Maritime Centre Division of MPA, your key responsibilities are to:

Coordinate and process companies' document submissions to ensure completeness and compliance with MPA regulations and policies. This includes ensuring proper and timely submission of documents, tracking status and assisting with resolving issues.
Extract data from financial statements and collate other information for overall assessment of the companies' performance.
Support the team in data analytics projects which will involve extracting, cleaning and compiling information from various databases.
Maintain high-level of accuracy in data entry and adhere to processes and requirements.
Conduct regular checks on databases for deficiencies or errors and correct errors where necessary.
May be required to perform other administrative duties from time to time.

Requirements

2 – 4 year of working experience, preferably with data entry experience
Proficient in Microsoft Office applications
Good analytical and communication skills
Self-motivated with the ability to multi-task in a dynamic environment
Candidates who are familiar with government incentives administration will have added advantage
Skills

Your new company

A highly established insurer is looking for an Assistant Finance Manager to join their team in Singapore.
Your new role

Reporting to the Finance Manager, you will be responsible for finance and regulatory reporting for the Life Insurance Business.
>
>You will prepare monthly management reports, MAS reports, GST returns, head office reporting, and financial statements. You will also be involved in the month-end closing, reconciliation work and schedules, tax Read more
computation, and projects such as IFRS 9 & 17, RBC 2.
What you'll need to succeed

You are required to have at least 3-5 years of working experience in the reporting function from insurance. Experience in life insurance is highly advantageous.
>
>This role is open to candidates who are straight from big 4 with financial reporting experience in insurance.
What you'll get in return

The opportunity to join a well-known and established insurance company with a local culture and cohesive work environment.
What you need to do now
>If you're interested in this role, click 'apply now' to forward an up-to-date copy of your CV, or please send your CV in Word format to: anna.wong@hays.com.sg

Registration ID No: R1879775
>EA License Number: 07C3924
>Company Registration No: 200609504D #1177605
Skills Manage obligations to suppliers, customers and third-party vendors
process bank deposits
Reconcile financial statements
prepare, send and store invoices
contact clients and send reminders to ensure timely payments
submit tax forms
Report on the status of accounts payable and receivable
Update internal accounting databases and spreadsheets
Hands-on experience with accounting software
minimumYearsExperience : 3
[CANDIDATES WHO REQUIRE WORK PASSES NEED NOT APPLY]
Skills Textile and Fashion Industry Training Centre (TaF.tc) is the training arm of the Textile & Fashion Federation (Taff). It is also the first Continuing Education and Training Centre (CET) for the textile and fashion industry in Singapore, with the vision of becoming a global fashion school without boundaries.

Looking ahead, TaF.tc strives to further leverage technology and include new digital platforms to create a more holistic eco-system for our Read more
line of business. From developing our very own student management platform to discovering projects such as our very own learning management system which is in our projected pipeline as well.

We are committed to continue to train the fashion industry and equip our students with the skills needed to take on either full-time employment or entrepreneurship.

Do you want to get first-hand insights on how a rapidly scaling fashion training school operates?

Do you enjoy working within an entrepreneurial environment, having the freedom to act and be part of a fun, energetic team who are running at full speed at digitalisation?

If the answer is Yes, read on to find out more!

The Job:
As an Accountant, you must have a passion to delight and deliver exceptional service to our stakeholders by supporting all accounting operations at TaF.tc

You are a key member of our team and your responsibilities include but not limited to:
Full set of accounts
GST reporting, a weekly review of accounts receivables status of customers and timely payment of accounts payable.
Ensure accurate and timely reporting (monthly and year-end closing) with detailed and comprehensive schedules every month.
Assist with Banking administration
Prepare financial statement forecast
Perform reconciliation of suppliers, outstanding payments, resolve billing disputes, discrepancies and queries.
Manage external auditors, tax agents, company secretaries, government agencies, etc to ensure regulatory compliance.
Identify improvement areas and recommend new procedures and continually identify process improvements.
Any ad hoc projects as necessary.
Utilize TaF.tc's student management system to assist with your accounting reporting
Work with stakeholders such as our tech and senior management team to improve processes in system or accounting process

The Ideal Candidate:
3-4 years of working experience
Possess relevant CA qualifications in Accounting
Experience in Cloud Accounting Platforms
Proficient in ERP system
Extremely positive attitude, willingness to learn and dare to challenge the status quo
Detail-Oriented and meticulous
Multi-tasker, independent and able to work under tight deadlines
Able to start immediately or within short notice

Location: Singapore

About TaF.tc:

Textile and Fashion Industry Training Centre (TaF.tc) is the training arm of the Textile & Fashion Federation (Taff). It's also the first Continuing Education and Training Centre (CET) for the textile and fashion industry in Singapore, with the vision of becoming a global fashion school without boundaries.We offer specially designed courses and programmes to prepare our students for a creative career in the highly competitive fashion industry, and to help industry professionals develop and specialise.Our local and global fashion collaborations means we can offer unrivalled, continuously updated services, enabling TaF.tc to stay in line with leading national and international fashion industry standards.TaF.tc provides intensive training programmes for individuals from various disciplines, preparing them for the following areas of the fashion industry:Merchandising and MarketingApparel Design and Product DevelopmentIndustrial Engineering, Quality and ProductionFootwear Design and Product Development
Skills Duties & responsibilities· Ensure timely, accurate month-end closing and financial reporting to Management· Responsible for preparation and closing of monthly and annual financial statements· Responsible for accounting processes and tasks (i.e.: AP & AR process, GL, account reconciliation, etc.)· Coordinate and liaise with internal parties to support intercompany activities· Support forecasting and budgeting exercise as per corporate guidelines· Coordinate and liaise with external parties like external auditors, tax Read more
agents corporate secretarial agents, local tax and government authorities where required· Support and ensure compliance with all finance filing requirements, tax filing requirement (GST-WHT/CIT/…), audits, procedures and forms both statutory and internal· Assist in new processes and system implementation when required.Job qualifications· Candidate must possess at least Bachelor's Degree/Post Graduate Diploma/Professional Degree in Finance/Accounting/banking or equivalent (although not always mandatory)· At least 5 Year(s) of working experience in the related field is required for this position.· Required Skill(s): Proficient in Accounting softwareJob Types: Full-time, PermanentSalary: $3,000.00 to $4,000.00 /monthExperience:Accounting: 3 years (Required)Education:Bachelor's or equivalent (Preferred)Location:Singapore (Required)Work eligibility status:Eligible to work in Singapore and do not need work sponsorship (Required)Work Remotely:Temporarily due to COVID-19
Skills