Sign in or register for a JobTech account.
Jobs that require

flexible

skill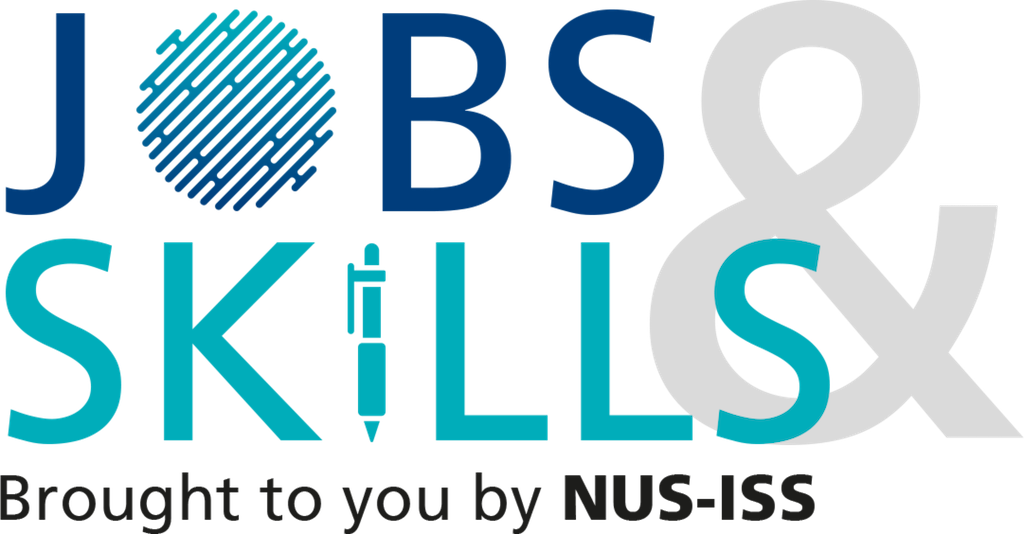 Shopee is looking to hire NUS-ISS talent.
'- Design and implement leading platform used and loved by hundreds of millions of users
- implement solutions to complex and flexible business features
- Maintain and improve our high-quality in-house JavaScript libraries and toolsets, for example a complete React UI framework following our Design guidelines
- Participate in fierce and candid code review with peers
- Participate in regular internal technology sharings and other regional tech events
Requirements:
Passionate about coding and programming, innovation, and solving challenging problems
- Strong knowledge in JavaScript fundamentals
- Well versed in various browser technologies
- Love technologies
- Enjoy teamwork
Skills The Account Manager serves as the main Company contact/coordinator/interface to specified customers for price quotes, demonstrations, seminars, sales calls, quality issues and technical information. Serve in this role on regional basis, if required by needs of specific account and in coordination with Global Business Team.
In this role, selected candidate will be:

Responsible for achieving revenue targets for Company products and/or services.
Responsible for developing a complete account/territory strategy, creating an account/territory plan, and executing account/territory plan. Read more
The position is expected to manage sales activities in more than one geographical area within Southeast Asia region; overseas travel is required.
Responsible for developing and maintaining strong business relationships with key and influential customer contacts. Maintain frequent contact with all key functional organizations at each customer site that influence the commitment to use Company products and services.
Ensure Company is properly positioned to maintain existing business, gain competitive business and secure next generation (expansion) opportunities.
Provide back-up within the team of Account Managers and Sales Manager with the aim to improve sales revenues.
Keep customers informed regarding Companys products, services and relevant activities.
In the event of quality and delivery issues for both Company or Buy/Resell products, Account Manager shall work directly with the relevant stakeholders to develop quick response to issues and coordinate feedback and corrective actions to the customer. Serve as the business owner for resolution of customer issues.
Appropriately and effectively utilize Company resources to capture business opportunities and resolve customer problems.
Provide sales forecasts and business information for each customer on an ongoing basis.
Identify, evaluate and secure sales opportunities at assigned account, which are consistent with company product line objectives and provide pre- and post-sale technical/commercial support.
Gather and report information to appropriate Company Global Business Teams on competitors products, process results, and progress updates. Assess competitive risks; both from a technical and business perspectives and take necessary actions to address the risks.
The position is also actively involved in the formulation and execution of market penetration strategies by analyzing available industry related intelligence. Responsible for calculated joint team decisions on selective sales campaigns with consideration to the companys global and regional objectives.
>Act as the primary advocate for the customer into Company.
To achieve high levels of customer satisfaction ratings for Company.
To be successful in this role, candidates should demonstrate the competency in the following key areas:

Business - Demonstrated experience in selling to complex, technical customers by supporting and dealing with multiple customers at all technical and business levels. Ability to work in a team environment or independently, effective communication skills, attentive to customers needs while considering business needs, proactive, organized, flexible, self-starter, and attention to detail.
Software - Proficiency in the use of Microsoft Word, Excel, and PowerPoint to generate detailed technical sales, marketing reports, and spreadsheets.
Education - BS or Degree required, MBA preferred.
Experience At least 3 years of IC or Data Storage industries experience with emphasis in product introduction, sales, marketing, and customer interface. Demonstrated technical knowledge regarding the IC and Data Storage industries, some knowledge on Aluminum substrate polishing is preferred.
All Successful candidates can expect a very competitive remuneration package and a comprehensive range of benefits.

Please email your resume in a detailed MS Word format to [Click Here to Email Your Resume] stating
1) Current Drawn
2) Expecting Salary
3) Date Available
4) Reason to Leave each job:

We regret that only shortlisted candidates will be notified
Joyce Koh Ai Leng
People Profilers Pte Ltd,
10 Anson Road #09-01/02 International Plaza
Singapore 079903
Tel: 6805 0868
>www.peopleprofilers.com
EA License Number: 02C4944
EA Personnel Reg nos R1110618
Job ID:46315
Skills R3 is an enterprise blockchain software firm working with a broad ecosystem of more than 300 members and partners across multiple industries from both the private and public sectors to develop on Corda, our open-source blockchain platform, and Corda Enterprise, a commercial version for enterprise usage.

Our global team of over 190 professionals in 13 countries is supported by over 2,000 technology, financial, and legal experts drawn from our Read more
global member base.

Our Corda platform is already being used in industries from financial services to healthcare, shipping, insurance and more. It records, manages, executes institutions' financial agreements in perfect synchrony with their peers, creating a world of frictionless commerce.

R3 Professional Services help customers, partners and ecosystems build business models on Corda via the creation of new Corda applications (CorDapps) and their supporting business networks. These new business models are collectively creating the new operating system for global business, leveraging our once in a lifetime optimise at the industry level through collaboration, innovation and decentralisation. Our Delivery Managers and Solution Engineers partner directly with clients or through Systems Integrators to advise, design, build, test and implement corDapps across the globe and in every industry.

Construct and manage commercial engagements created in partnership with the sales teams to increase the adoption and value of Corda. Each engagement will be unique as will the technical, business, legal and regulatory challenges you will face in a complex environment helping build things nobody has ever built before. Delivery managers are responsible for both the client and commercial success which means that scope, people and stakeholder management is key, as is the process to learn from every engagement. Delivery Managers are also expected to be well versed in business network design, in particular, with the commercial and legal constructs used to optimise governance and delivery.

Delivery Managers at R3 are given autonomy, trust and support to deliver in the most effective way.

We value six key mind-sets in the team:

Disciplined – a disciplined approach to delivery, drawing on experience from working on complex change and technology projects

Experimental – lean, agile, design thinking and comfortable operating in complex and emergent domains

Open - encouragement of diverse perspectives, where everyone's opinion is heard and valued, and mistakes are viewed as learning opportunities

Commercial - defining clear paths towards tangible economic benefits and return-on-investment for clients, customers and partners

Product – product focused starting with an understanding of customer needs, business and commercial models and the full end-to-end process flow

Desire - a continued drive to learn and improve your own knowledge and the processes by which you operate

Responsibilities:

Project Delivery

Accountable for the delivery of multiple projects, working with client(s) balancing scope, time and cost. Own the end-to-end delivery for R3 of the scope agreed with the client

Challenge client teams to be set-up for success with the right expert knowledge of distributed business models, distributed technology and delivery processes.

Lead clients and engineering teams to ensure functional and non-functional requirements are captured and traceably translated to design / implementation / deployment / operation.

Work closely with subject matter experts within R3 drawing on deep expertise in Solution Architecture, Corda Development, DevOps, Legal and Regulatory, and Commercial & Business modelling.

Manage stakeholders' expectations with strong proactive communication developing deep trusted partnerships with clients and identifying areas for further collaboration.

Identify, own and mitigate risks, issues, assumptions and dependencies

Partner with the Solution Engineering team to ensure consistent face-off to other R3 engineering teams providing customer requirements and feedback

Create fast learning loops, obtain customer feedback and reduce cycle time. Create the shortest path possible to outcomes, amplify or pivot work.

Challenge internal team on providing solutions for clients issues and be an ambassador for your client within R3.

Deliver to and improve the framework

Continuously improve the R3 Delivery Framework (a goal-based delivery approach focused on customer outcomes)

Challenge the status quo and recommend changes to R3 to move faster and more effectively, owning the optimisation of particular areas

Own and deliver key documents: project proposal, project agreement, statements of work, project closure

Deliver weekly status report and time tracking ensuring transparent updates and management of overall delivery health internally and to stakeholders

Conduct project peer-reviews to share learnings and optimise delivery across the department.

Consult on business network design and implementation

Execute engagements with clients to define and advice on business network designs by assessing the industry actors, regulations, decentralisation requirements, technical complexities and Corda features

Educate and consult with clients on issues such as consortium management, collective financing, IP management and decentralised governance

Advise clients on Corda's network options and potential collaboration options with other business network.

Create reusable templates and processes to optimise future engagements with a view to Open Sourcing these where possible

Help build the business

Partner with Sales teams to help develop and scope early stage ideas and customer opportunities into deliverable units of work.

Assess local market trends and propose adjustment to products and processes accordingly

Communicate benefits of Corda, R3 and our collaborative model on client sites and events

Deliver at scale by leveraging partnerships, ecosystem and platform thinking

Provide outstanding customer service and be the face of R3 during engagements

Help create the conditions for our success and learning; mentoring, teaching, listening and learning

Desired Competencies & Experience:

Proven track record of managing large (>5MM budget) programme / project / product delivery typically within complex organisations or to new and challenging market segments

Management of delivery team and proven experience in establishing and optimising delivery frameworks

Able to challenge clients when engagements are not set-up for success and collaborate on risk and issue management

High level understanding of DLT / Blockchain technologies and benefits

Technical proficiency including ability to work directly with development teams

Flexibility to travel to client and partner sites for project work

Competent in constructing vendor SOWs and following procurement processes

Certifications may include some of: Certified Disciplined Agilist (CDA), Certified LeSS Practitioner, Certified ScrumMaster (CSM), Certified Scrum Product Owner (SCPO), TOGAF, ITIL

Experience in public speaking / conference presentations etc.

Preferred Competencies & Experience:

Depth in one area of Financial Services business domains – Corporate Banking, Capital Markets, Trade Finance, Cash and Payments, Risk Management etc.

Construction of project charters / project initiation / budget requests/ pipeline management

Detailed understanding of Blockchain business opportunities and platforms including Corda, Hyperledger (IBM) Fabric, Ethereum, Bitcoin etc.

Have worked in a large enterprise, consulting firms and start-up environment

Can code or have coded in the past

Fluency in multiple languages and/or experience working in multiple countries

At R3, we encourage a diverse and inclusive workforce. If you don't meet all of the above criteria, but you think you'd be a great addition to R3, send us your CV. We're always interested in meeting collaborative people who are excited to work with us.

Benefits

• Vibrant, centrally located offices (with snacks provided)

• Private Medical & Dental (location dependent)

• Retirement scheme & life insurance

• Enhanced parental leave & family friendly policies

• Competitive vacation allowance

• Working from home & flexible working (as needed and agreed)

• A competitive salary that reflects your experience and merit

• Discretionary Equity Based Incentive Plan

• Discretionary bonus (or commission based incentive plan)

• Employee Referral Program

Our Values

Our values are our DNA. They define what we stand for and guide how we work together internally and with our customers, partners, and shareholders.

Customers First

The success of our customers is paramount. We build strong relationships and strive to create the best possible experience for them.

Collaborative

We bring together all parts of the ecosystem and give our customers the tools and environment to work together to change their industries.

Bold

We have the agility of a small company, but the confidence and ambition of the industry-defining titan we aspire to become.

Ownership

We demand excellence and take pride in our products and services.
Skills Requisition ID:

238032

Work Area:

Consulting and Professional Services

Expected Travel:

0 - 10%

Career Status:

Professional

Employment Type:

Regular Full Time

COMPANY DESCRIPTION

SAP started in 1972 as a team of five colleagues with a desire to do something new. Together, they changed enterprise software and reinvented how business was done. Today, as a market leader in enterprise application software, we remain true to our roots. That's why we engineer solutions to fuel innovation, foster equality and spread Read more
opportunity for our employees and customers across borders and cultures.

SAP values the entrepreneurial spirit, fostering creativity and building lasting relationships with our employees. We know that a diverse and inclusive workforce keeps us competitive and provides opportunities for all. We believe that together we can transform industries, grow economics, lift up societies and sustain our environment. Because it's the best-run businesses that make the world run better and improve people's lives.

PURPOSE AND OBJECTIVES

SAP Cloud Application Services - provide customers with end2end application management for all their specific SAP solutions across multiple consumption models like On-Premise, Private Cloud (HEC), Public cloud and Hybrid cloud. We guide and support SAP customers migrate to Cloud and accelerate their Innovation adoption whilst ensuring the stability of their core business. For this to be ensured SAP Application Management Services architecture is designed to run Stable Foundation for the SAP centric solution in scope plus proactively drive Innovation and Continuous Improvement for the solution to support the customer's business.

The Global SAP Cloud Application Services organization is planning to enhance architect capacities for professional design, implementation, adoption and operation of innovation based on SAP Cloud Platform technology. The architect will assume strong technology ownership for solutions and services beside an advisor role, steering customers towards operational stability, performance and successful adoption of innovation.

EXPECTATIONS AND TASKS

Professional leadership of global customer engagements in order to ensure optimized delivery of new SAP innovations in the sector of Banking & Insurance and Financials

Leading, teaching and optimizing CAS delivery for S/4HANA innovations within Financial Accounting and Bank Applications especially in the area of user experience such as SAP Fiori, API provisioning and related SAP Cloud Platform services

Serving as trusted advisor and guide for all customer IT operations topics specialized on loan operations and financial accounting processing

Background in key methodologies for efficient deployment and operation of SAP applications

·

· Design, manage implementation, commercialization and adoption of business services on SAP Cloud Platform.

· Represent the entire portfolio set of value-add services in SAP's managed services engagements

· Advisory on governance and best practices (processes and software tools) in IT Operations

· Identification of business opportunities for new software and service portfolio elements

· Advisory on new SAP software releases, feature- and support packages to maximize customer software adoption

· Define roadmap for innovation adoption together with particular subject matter experts

· Management of customer Software Lifecycle in close alignment with software maintenance and release management

· Coordinate the execution of software lifecycle roadmaps in strong collaboration with SAP Public and Private cloud delivery

· Design software lifecycle procedures in strong collaboration with SAP cloud operations

· Actively work with Product, Development and Operations teams to align Cloud Application Services with current and future product and cloud services offerings

Ability to guide, support and coordinate technical and functional delivery teams (onshore/ offshore) in a fast-paced environment

· Support Go to market activities (Lead of customer focused solution design in Bid and Pre-sales phase)

EDUCATION AND QUALIFICATIONS / SKILLS AND COMPETENCIES

Background in Architect role

Background in key methodologies for efficient deployment and operation of SAP applications

Professional leadership of global customer engagements, including

· Understanding of customers unique business needs and objectives and budget situation (Total cost of operation)

· Definition and measurements of efficiency and optimization goals/achievements

· Creation of solution approaches, road maps and business cases to achieve innovation and efficiency goals

Ability to establish solid working relationships with clients.

Ability to present complex information to customers and colleagues in a clear and appealing manner

Ability to identify solution gaps and develop gap closure options

Ability to build content solutions and services to industry demand

Ability to present SAP features and innovations filtered and focused on potential customer need

Ability and willingness to actively position new services and solutions using industry network

Ability to act and communicate as a partner on C-Level (customer) and senior management (SAP)

In depth understanding of and experience working within the key industry vertical and SAP industry solution architecture.

Creative individual with strong networking and customer relationship management capabilities

Strong analytical skills, results-oriented and effectiveness in problem-solving

Professional communication and social interaction skills

Fluent English is a must, other languages a plus

· In- depth understanding of and experience working within Banking and/or Insurance industry

·

· Deep knowledge and project experience in at least one of SAP Banking components

SAP Deposit Management

o SAP Loans Management

o SAP Loans Management, Suite Edition

o SAP Payment Engine

o SAP Bank Analyzer

· Ideal is profound knowledge of SAP Cloud Platform (SCP)

Practice Standards for Application LifeCycle Management (ALM) and RunSAP like a Factory

· (RSLF) and an ITIL V3 certification

WORK EXPERIENCE

· Minimum of 5 years of IT work experience in the area of IT Business Management, IT Operations, IT Architecture

· Experience in implementation projects in Banking Industry is essential

Ideal is profound knowledge with SAP Cloud Platform/SAP Leonardo, SAP HANA, and Management of Hybrid/Cloud Environments

Industry experience and network is expected

WHAT YOU GET FROM US

Success is what you make it. At SAP, we help you make it your own. A career at SAP can open many doors for you. If you're searching for a company that's dedicated to your ideas and individual growth, recognizes you for your unique contributions, fills you with a strong sense of purpose, and provides a fun, flexible and inclusive work environment – apply now

.

SAP'S DIVERSITY COMMITMENT

To harness the power of innovation, SAP invests in the development of its diverse employees. We aspire to leverage the qualities and appreciate the unique competencies that each person brings to the company.

SAP is committed to the principles of Equal Employment Opportunity and to providing reasonable accommodations to applicants with physical and/or mental disabilities. If you are in need of accommodation or special assistance to navigate our website or to complete your application, please send an e-mail with your request to Recruiting Operations Team (Americas: Careers.NorthAmerica@sap.com or Careers.LatinAmerica@sap.com, APJ: Careers.APJ@sap.com, EMEA: Careers@sap.com).

Successful candidates might be required to undergo a background verification with an external vendor.

Additional Locations

:
Skills

Hiring / Wanted Retail Assistants

@ YEW TEE SQUARE

FULL-TIME & PART-TIME STAFF

-Cashiering Duties

-Ice Cream Serving

-Fruit Preparation

-Attend Customer Professionally

-Other Ad-hoc Duties

-Bilingual

- Must able to start immediately

- Mandarin would be a real asset (in order to liaise with Mandarin speaking customers)

No Experience Needed.

On-The-JOB Training will be provided.

Joining bonus

For BOTH Full-Time & Part-Time

We are very flexible for employees.

Note:

WE UPHOLD HYGIENIC STANDARD IN THE SHOP.

Full-Time

Shift Work

-Afternoon at 10 am - 7 pm

-Evening at Read more
2 pm - 11 pm

6 Day Week

-Must be able to work weekend & PH

1-hour break

Part-Time

10 am - 4 pm

5 pm - 11 pm

*Can be Adjusted according to school schedule*

*If you need the money and want to work long hour, can be Adjusted accordingly*

Job Types: Full-time, Part-time

Salary: $1,400.00 to $1,600.00 /month

Experience:

customer service: 1 year (Preferred)

Location:

Singapore (Preferred)
Skills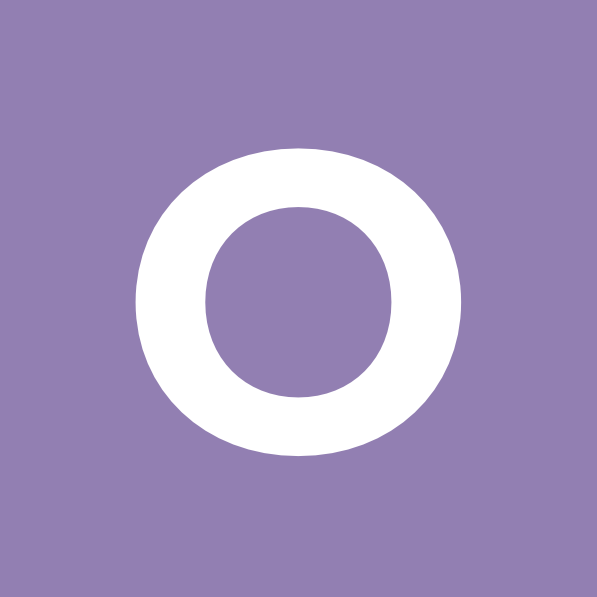 The successful candidate will work with various personnel in the company to perform general and project specific administrative and operational tasks.

We are looking for committed, driven and open minded individuals to join us. We invite you to join our development team. If you are interested, please submit your application to: http://www.openfeel.com/resume.php

While applying, please provide the following information:

Current salary and expected salary

When you can start work

Your detailed resume with Read more
a recent photograph

Kindly note that due to overwhelming response, only short listed candidates will be informed.

Responsibilities:

Perform administrative and operational tasks for project

Perform general office administrative tasks

Liaise with clients and vendors for operational needs

Formulate written documentation

Assist in miscellaneous operational work

Qualifications and Qualities:

Excellent interpersonal and communication skills

Good writing skills

Meticulous in performing work assigned

Good organisational skills

Job Types: Full-time, Contract, Permanent
Skills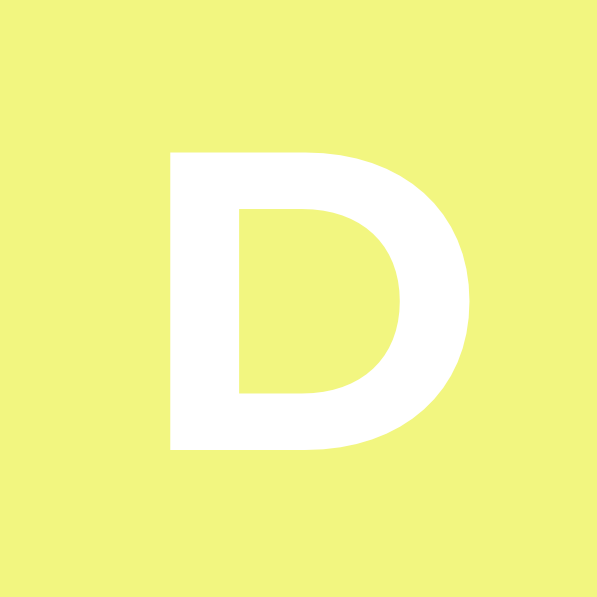 Direct Search Global is working with one of our clients to find an Office Manager to join their team here in Singapore.

Responsibilities:

Provide secretarial and administrative support to the Branch Office Manager and Managers.

Answer, screen and transfer inbound phone calls.

Receive and direct visitors and clients.

General administrative and clerical duties include photocopying, fax and mailing.

Maintain electronic and hard copy filling system.

Resolve administrative and problem inquiries.

Prepare written responses to routine enquiries.

Prepare Read more
and modify documents including correspondence, reports, drafts, memos and emails schedule and coordinate meetings, appointments and travel arrangments and documentations for all employees.

Open, sort and distribute incoming correspondence.

Maintain office supply inventories, employee medical supplies, pantry supplies and first aid kit.

Coordinate maintenance office equipment.

Liaise with the Landlord on office maintenance or repairs.

Follow up the pantry assistant .

Coordinate hotel bookings, transportation arrangement.

Support HR in local payroll of required.

Ad-hoc duties - provides other administrative assistance as required.

Requirement:

Relevant experience can replace the lack of formal education.

Good level of IT skills including Word, Excel and PowerPoint.

Good knowledge of operation of standard and office equipment.

Experience with payroll will be and advantage.

Secretarial and/or administrative experience.

Good communication skills.

A positive, enthusiastic and flexible approach.

Strong administrative, organisational, interpersonal and communication skills. The job holder will need to be able to prioritise tasks and meet deadlines.

If you feel you fit the criteria and would like to take your career to the next step then please apply via the website or forward your CV to info@directsearch.global
Skills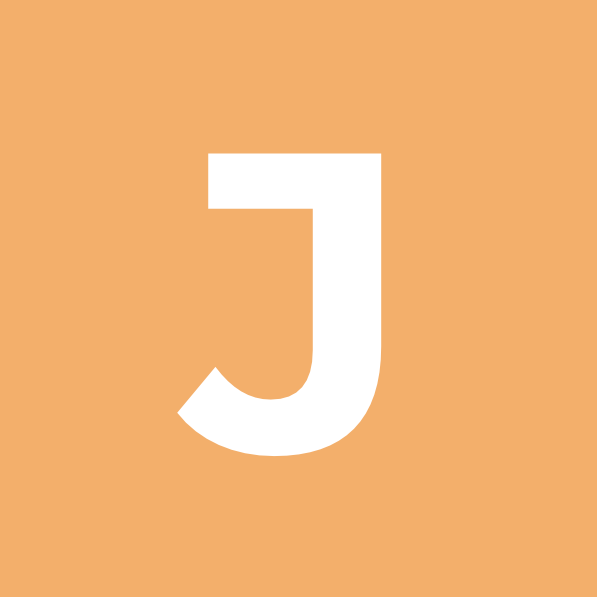 You will be assisting with conceptualising and planning out marketing strategies that go in line with Jump Eat Cry's branding to engage and entice customers. You will be creating content for the company across all marketing platforms and are required to articulate your ideas clearly across. Strategies produced has to be of the highest standard alongside the creative team.

You should have:

Possess a Diploma/Degree in any Marketing, Mass Communication Read more
or any relevant field.

Students are welcomed

Able to commit at least 3 months

Proficient on Photoshop / Illustrator / Lightroom / Canva an added plus!

Creative in content creation and writing

Strong problem-solving skills and an ability to think out of the box

Flexible working style

Able to think & work strategically and systematically

Have good attention to detail and an eye for good composition and end product.

A self-starter, proactive and hands-on approach.

Able to work well independently and with a team.

Driven and take initiative. Get things done fast!

Able to meet strict and short deadlines

Effective communication skills

A good command of English

Strong willingness to learn

Required to work 5 days a week (Including weekends, if required)

Opportunity to be converted to full-time after internship.

Please send in your CV to careers@jumpeatcry.com with the subject: "Application for Marketing Intern" and your expected monthly rates.
Skills
We are looking for an

Integration Consultant

to join our technical team. This role will focus on developing data integration and mappings between our customers' IT systems and our Optimizer systems.

Requirements

Responsibilities:

Build data mappings and integrations using integration tools, Optimizer, and a variety of third party APIs

Support customizations and configurations for existing integrations

Work closely with business analysts, sales, software developers and system architects to understand requirements, workflows and validations to deliver Read more
solutions to business needs

Troubleshoot and resolve integration issues as they arise

Learn and implement new integration processes and methodologies

Qualifications:

Bachelor's degree in Computer Science, Information Systems or Engineering

4-7 years of related experience

Experience with integration technologies such as APIs, Web Services, ETL, and other tools to process EDI messages, flat files, JSON, XML. etc.

Good understanding of relational databases, writing complex SQL queries and SaaS architecture

Must be familiar with any of programming languages (Java, C, C++, LUA, Python, Scala or PHP)

Good oral and written communication skills

Work well independently and as a team member

Able to multi-task and stay organized in a fast paced, team oriented environment supporting multiple clients concurrently

Experience providing application support for complex software systems

Sense of urgency during Go Live dates and adhere to flexible work schedule to meet project requirements

Benefits

Opportunity to work on implementation of integration solutions for our cutting-edge optimization software

Direct exposure to leadership opportunities

Mentorship opportunity to lead junior team members

Opportunity to work closely with the CEO and senior management
Skills
We are seeking a performance-marketing specialist to accelerate our customer acquisition program and expansion plans. The Digital Marketing Manager plays a pivotal role in supporting the marketing team on all aspects of digital marketing campaigns in the Singapore market.

Responsibilities:

Lead and initiate digital marketing strategies that will drive leads acquisition, digital channel utilisation as well as brand awareness

Perform day-to-day campaign bid management and execution tactics across multiple platforms (paid Read more
ads, email marketing, paid search, SEO/SEM, display/banner ads, social media) to achieve lead acquisition targets and maximise return on ad spend

Develop and maintain framework to track and assess lead acquisition across multiple digital channels daily

Track, analyse and report key metrics such as digital key performance indicators, website traffic, marketing effectiveness and ROI

Manage the analytics tools used for measure performance

Understand and supervise SEO implementation and improvements to the site content, usability and design

Provide monthly marketing report detailing trends analysis and actionable recommendations for improvement and growth

Drive social media with a strong engagement strategy and arrive at ROI across platforms such as Facebook and Instagram

Plan and produce monthly EDMs

Responsible for Digital Marketing budget & ROI/ROAS forecasting

Requirements:

Minimum 3 or more years of Marketing experience with at least 2 years in Digital Marketing

University degree in Marketing or Communications

Knowledge of Facebook Ads Manager, Google GDN and Google Analytics

Knowledge of website management, especially on Wordpress

Data-driven, analytical

Adaptable, flexible mindset

Able to join immediately/with short notice
Skills