Sign in or register for a JobTech account.
Jobs that require

forecast and projection

skill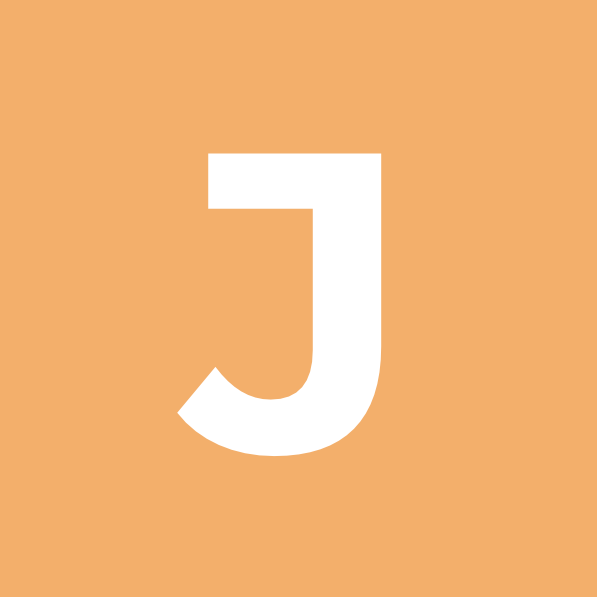 We are looking for a Regional Strategy Manager for our Integrated Portfolio Services for one of the largest JLL Corporate Solutions account.

Abo

ut JLL

We're JLL. We're a professional services and investment management firm specializing in real estate. We help organizations around the world achieve their ambitions by owning, occupying and investing in real estate.

If you're looking to step up your career, JLL is the perfect professional home. At JLL, Read more
you'll have a chance to innovate with the world's leading businesses, put that expertise into action on landmark projects, and work on game-changing real estate initiatives. You'll also make long-lasting professional connections through sharing different perspectives, and you'll be inspired by the best. We're focused on opportunity and want to help you make the most of yours. Achieve your ambitions – join us at JLL!

Specific Country/Sector/department overview

JLL is looking for a Regional Strategy Manager to deliver real estate alternatives and recommendations that create value for one of the firms most important clients. The role sits in the Integrated Portfolio Services team that brings together strategy, transactions and occupancy planning to drive real estate portfolio optimization to achieve impactful results.

Location: Singapore

Role Purpose

Regional Strategy Manager leads the strategy development, alignment and implementation including client management and detailed reporting for certain sites in the portfolio

What this job involves

Portfolio and Financial Analysis

Lead teams through planning process to develop strategies to real estate lower costs and improve workplace effectiveness.

Conduct fact based analysis using occupancy, portfolio, real estate, and business data to align stakeholders around informed real estate plans

Develop overarching strategies related to workplace, organization, process, sustainability, operations and finance to govern the portfolio and set a foundation for city master plans and individual asset strategies

Analyze inputs from the strategic planning process and on-account systems (business requirements, costs, facility information, cap-ex requirements, forecasts, occupancy data, lease and market data)

Analyze and make recommendations with respect to strategic dispositions, investment and market opportunities, hold versus sell analysis, feasibility studies, asset review and market studies, highest and best use analysis, acquisition and advice analysis and valuations for sale/leaseback purposes

Identify opportunities for optimization, cost saving and improved ROI in the Client portfolio

Develop multiple practical options supported by strong business cases that optimize NPV and enhance personal productivity and innovation

Program Management

Through strong business relationships and clear, compelling business cases, challenge status quo thinking to drive unexpected portfolio optimization opportunities

Provide aggressive leadership and oversight to the various functions (such as Finance, Transactions, Operations and Project Management) involved in the portfolio planning process to ensure decisions are made and progress is achieved

Collaborate with Client CRM program / Portfolio Managers and business units to deliver compelling business cases with positive NPVs and secure faster decisions

Present business cases including scenario planning and recommendations related to utilization, quality, investments and cost of the Clients real estate portfolio of leased and owned properties.

Client Relationship Management (CRM)

Establish and maintain effective relationships and gain clients' trust and respect

Support JLL Relationship Managers (CRM, JLL SPOC and/or others) in client relationship management initiatives

Support select clients with clients internal CRM program

Sound like you? To apply you need to be / have:

Personal Qualities and Skills

Demonstrated ability to lead complicated projects and interdisciplinary teams with working knowledge of transactions, project management, capital planning and occupancy planning

Eight to ten years of related experience in a Corporate Real Estate environment

Undergraduate degree with strategy and quantitative coursework (economics, math, finance, accounting, etc.), MBA ideal

High level abilities with Microsoft Office (Excel, Word, PPT)

Excellent written and verbal communication skills

Team Player as well as effective Leader with strong interpersonal skills

Willing to roll up sleeves and get into the details

Independent, flexible, and resourceful

The role requires flexibility and adaptability to perform across various parts of the portfolio with diverse type of projects.

Experience in dealing with both internal and external customers and managing client expectations

Portfolio and Financial Analysis

Experience in developing and driving proactive and strategic planning processes to deliver portfolio optimization and savings

Proven advanced business case development experience

Mature practical commercial experience

Advanced financial acumen and analytical skills

Proficiency with advanced technology and tools

Creative and innovative thinking

Program Management

Demonstrated ability to work across business units/partners to deliver options and secure decisions

Organizational savvy and agility

Solid negotiation and influencing skills

Presence and credibility with all levels of an organization

Strong program management skills

Ability to proof analysis to a very detailed level to include cross checking, error correction and other applicable checks to ensure analysis is flawless

Client Relationship Management

Proven ability to delight clients and ensure a healthy long term relationship

Experience balancing client demands with internal firm demands

Commanding/Executive presence

Qualifications

Degree or relevant experience (at least 5-7 years) in Portfolio Planning, Portfolio Strategy, Program Management, Transaction Management.

What you can expect from us

You'll join an entrepreneurial, inclusive culture. One where we succeed together – across the desk and around the globe. Where like-minded people work naturally together to achieve great things.

Our Total Rewards program reflects our commitment to helping you achieve your ambitions in career, recognition, wellbeing, benefits and pay.

Join us to develop your strengths and enjoy a fulfilling career full of varied experiences. Keep those ambitions in sights and imagine where JLL can take you...

Apply today at jll.com/careers.

JLL Privacy Notice

Jones Lang LaSalle (JLL), together with its subsidiaries and affiliates, is a leading global provider of real estate and investment management services. We take our responsibility to protect the personal information provided to us seriously. Generally the personal information we collect from you are for the purposes of processing in connection with JLL's recruitment process. We endeavour to keep your personal information secure with appropriate level of security and keep for as long as we need it for legitimate business or legal reasons. We will then delete it safely and securely.

For more information about how JLL processes your personal data, please view our Candidate Privacy Statement.

For additional details please see our career site pages for each country.

For employees in the United States, please see a fully copy of our Equal Employment Opportunity and Affirmative Action policy here.

Jones Lang LaSalle ("JLL") is an Equal Opportunity Employer and is committed to working with and providing reasonable accommodations to individuals with disabilities. If you need a reasonable accommodation because of a disability for any part of the employment process – including the online application and/or overall selection process – you may email us at Accommodation.Reques@am.jll.com. This email is only to request an accommodation. Please direct any other general recruiting inquiries to our Contact Us page > I want to work for JLL.
Skills Assistant Accountant - AP


Job Description

Handle General Journals and Cash Management
Handle AP and Payment request (Partial)
Handle monthly reconciliations
Update the accounting schedules
Handle the monthly and semi-yearly reports
Assist in budgeting and forecast.
Any other Adhoc Duties



Interested candidates please apply to [Click Here to Email Your Resume]
Amir Hamzah Bin Jamalul Ashik
R1984348
Skills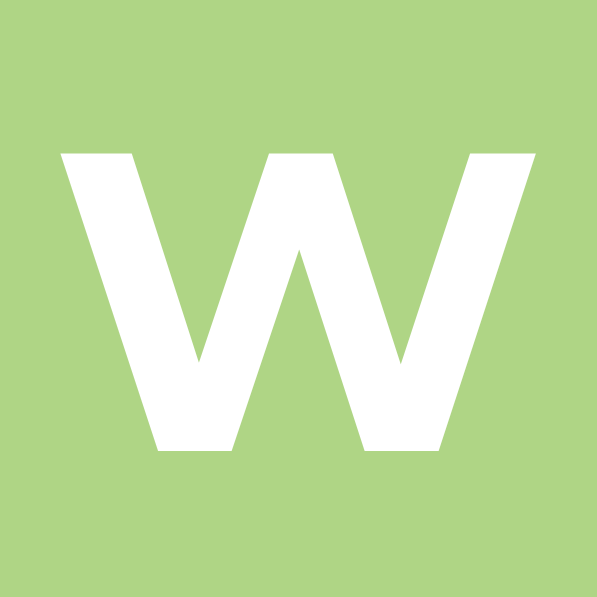 Handle the full spectrum

of project management and ensure that the overall phases of the project is effectively

coordinated and organized.

Lead a site Management

team to complete the project on time and within budget.

Achieves operational

objectives by contributing information and recommendations to strategic plans and

reviews; preparing and completing action plans; implementing production, productivity,

quality, and customer-service standards; resolving problems; completing audits;

identifying trends;

Ensure that the documented

Quality and WHS policies are effectively implemented, maintained and Read more
reviewed. Enforce

appropriate measures so as to comply with the required standard of safety in execution

of tasks and any discrepancies are being addressed immediately.

Drive innovation and

continuous improvement by determining system improvements and implementing change.

Meets financial objectives

by forecasting requirements; preparing a project budget; scheduling expenditures;

analyzing variances; initiating corrective actions.

Liaise with the client,

consultant, suppliers (sub-contractors) and other relevant authorities on management

issues pertaining to the project.

Prepare and present in

Operation Monthly Review. Contribute to the interdepartment discussion and synergize

resources.

Ensure ERP data integrity

of project and timely update of material delivery status.

Job Requirements

Degree / Diploma in relevant

Engineering/Science discipline.

Must possess good oral

and written English communications skill. IT knowledge, e.g., Powerpoint, Excel

and Word.

Must have at least 5

years of post-graduate experience in project management.

Handle Projects independently

and deal professionally in managing tasks and consistently meet deadlines.

Ability to display initiative

in execution of tasks and being pro-active in the delivery of tasks.

Attention to details

and good problem solving skills.

Developing Budgets, Coaching,

Management Proficiency, Process Improvement, Tracking Budget Expenses, Inventory

Control, Verbal Communication and Interpersonal skill.
Skills High Basic ($2500 - $3500)
Attractive Remuneration Package (Transport and HP Allowance)
5 Days Work Week

Description

Generate, Maintain and Develop sales forecasts
Build rapport with customers
Able to meet the sales quota
Ensure competitiveness among competitors.
Resolve potential or existing issues with the stakeholders.
Have to work alongside with different departments to drive successful solutions to customers.
Presentation of proposal to customers when necessary

Requirements

Diploma with at least 1 to 2 year experience in the IT industry
IT Product Read more
knowledge in Information Technology would be an advantage
Strong presentation, sales, negotiation influencing skills
Track record of consistent quota achievement and must be results driven
Possess the ability to understand business problems the prospects are resolving and able to qualify sales opportunity
Must be able to speak Chinese in order to liaise with Vendors and Clients

HOW TO APPLY
>** Please submit your resume in Microsoft Words to Johnathan (R1988971) [Click Here to Email Your Resume]
*FOR IMMEDIATE CONSIDERATION*
> Please include below info in your WORD format resume.

Current and expected salary
Recent photo
Reason for leaving current company

**We regret to inform that only shortlisted candidates would be notified.**
Skills

Our client specialises in providing cutting-edge business technologies to Enterprise in Retail, Banking, Government and Transport. The position, Corporate Sales Executive / Assistant Manager is a great role for an individual that enjoys driving change, building relationship and the thrill of deal closure.

This role reports to Sales Manager and you'll work with a driven and passionate team, giving you the opportunity to develop your sales skills and play Read more
an important role in the growth of the fastest growing Video Analytics Company in South East Asia.


Primary Responsibilities:
· Pitching solutions and maintaining excellent relationships with existing customers
· Ensure pipelines remain full with qualified leads and potential opportunities.
· Develop and execute sales plan to target key prospective accounts.
· Daily time management and the ability to work independently or under supervision.
· Ensure accurate and complete information is captured in CRM System (Salesforce).
· Accurate forecast on a weekly & monthly cadence to meet and exceed set quotas.
· Collaborate with internal departments where necessary to resolve other client-related matters where required.

Job Description:
· Researching organisations and key stakeholders to develop and understand customer's business & solution requirements.
· Own the entire sales cycle for targeted opportunities and drive towards deal closure to meet revenue goals.
· Connect and build relationship with Executives & mid-level relationships.
· Contacting potential clients via email or phone to establish rapport, qualify lead/opportunity and set up meetings.
· Pitching to large audiences in private or during large open events.
· Attending conferences, meetings, and industry events.

Requirements:
· Possess a Diploma or Degree Qualification preferred but not necessary.
· Strong Business acumen.

Enterprise technology sales experience is preferred but not essential.
Proven sales track record.
Understanding and experience in managing a long term and complex sales cycle.
Ability to maintain a positive attitude and 'get it done' mentality at all times.

· Strong organisational, written and communication skills.
· Enjoy pitching, negotiating and closing new business.
· Able to work in a self-directed, fast-paced entrepreneurial environment.
· Strong communication (verbal and written) skills.
Skills Roles & ResponsibilitiesOur client is actively searching for an Asst Director, ARIE (Engineering) to join their team!
If you are a dynamic individual seeking a new career opportunity, read further!
The Assistant Director reports to the Director, Applied Research, Innovation and Enterprise (ARIE) Division. He/she is responsible for leading a team to jointly develop and support research projects and Technology Innovation Centres with our academic clusters and industry.
We are looking Read more
for candidates to oversee and manage the Engineering/Infocomm Technology Cluster:
The candidate must have
• a relevant degree in Engineering, Computing or Science;
• familiarity with the Energy, Transport, Communications and/or Cybersecurity sectors.
The responsibilities of this role are:
The candidate will lead a team to:

develop and execute strategies to foster multi-disciplinary research collaborations;
identify and engage academic staff, agencies and industry partners for research collaborations;
develop business proposals, budgetary requirements, financial models and cash flow projections for research collaborations.
coordinate and negotiate with funding sponsors and industry partners on research funding, deliverables, KPIs and legal agreements;
coordinate and manage the University internal stakeholders for support needed for industry collaborations;
manage progress and KPIs for reporting to stakeholders;
develop, maintain and strengthen the relationship with industry partners;
oversee the management of technology innovation centres;
promote entrepreneurship spirit in the pursuit of applied research and innovation;
plan and oversee events and activities organized to foster industry collaborations and entrepreneurship development.

The ideal candidate will need to have the following qualities and experience:

Self-motivated with strong leadership and supervisory skills to lead a team for high performance;
Extensive experience in business development, managing research collaborations and handling legal agreements;
Familiar with national strategic research initiatives and funding support from government agencies;
Enjoy working closely with industry, academic staff and students in an educational environment and believe in educating new generations of students;
Able to work independently and collaboratively within a team;
Able to multi-task and work in a fast-moving environment;
Possess strong analytical skills with an eye-for-details;
Have good persuasive writing and communication skills and interpersonal skills.
Skills
The contract Accountant is responsible for regional fullset of accounts, AR, AP, Inventory, GL accounting, balance sheet schedules and intercompany transactions. Provide support to Regional Finance Manager in audit, corporate tax and company secretarial matters of the organization. The incumbent will report to Regional Finance Manager on the accounting and process improvements exercise, adhere to local statutory laws and global policies/procedures.

Responsibilities:

Handles AR and follow up with debt collections.
Handles Read more
AP, prepare payments and manage cashflow forecast to ensure sufficient fund before making payments.
Handles Intercompany transactions.
Handles Inventories reconciliations.
Prepare journal vouchers for GL transactions
Manage balance sheet schedules and bank reconciliation, follow up closely with discrepancies.
Work closely and functional support to the Regional Finance Manager on the month-end close and reporting in a timely manner.
Support Regional Finance Manager in audit, corporate tax, GST, transfer pricing and company secretarial matters.
Ensure accuracy of financial statements in accordance with IFRS and local FRS and compliance to internal policies.
Any other job assigned by manager.

Requirements:

Minimum 2 years of fullset experiences handling regional accounts with MNC.
Minimum Diploma in Accountancy or equivalent.
Self-motivated with good interpersonal and communication skills.
Able to work in fast-paced working environment and meet deadline.
Meticulous in handling figures and able to perform well under minimal supervision.
Skills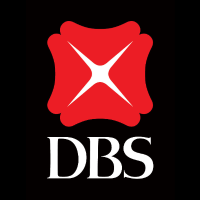 !*!Business FunctionCorporate and Investment Banking provides corporate customers with a full range of commercial banking products and services, including cash management services, current accounts, time deposits, trade finance, working capital finance, term loans and foreign exchange. Through our continued commitment, DBS has cultivated long-standing relationships with its customers in the region that are based on account relationship management, service differentiation, product development and rigorous credit standards.Job Description Summary Coverage Read more
RM for select subsidiaries of North America and European HQ companies in the Food & Agri sector operating across Asia Pacific, with primary focus of Asia Pacific key decision makers and influencers that are based in Singapore. We are looking for an experienced banker, with strong industry and client knowledge in the Food & Agri sector.Responsibilities Build and develop Regional Treasurer level coverage of selected clients in Singapore and the regionDevelopment of forward looking new business plans for clients and the maintenance of existing business relationshipsResponsible for partnering HQ parent teams and country teams to drive and deliver financial goalResponsible for marketing flow products (including\: Treasury Services, Transaction Banking Services & Working Capital Advisory, Securities Services, and Asset Wealth Management), through integrated Regional Treasurer level coverageIn partnership with the HQ parent teams, you will be expected to drive the account planning processes from an industry perspective Prepare credit memos and supervision reports with accuracy, in a well organized manner and supported by sufficient depth of analysis and synthesized insights and recommendationsAdept at working with financial models with P&L, B/S & cash-flow projections based on sound business and market assumptions with high level of competenceProactive monitoring and management of accounts, being alert to credit deterioration or improvement, and taking timely action including elevation to senior management and CreditHandle loan & security documentation and negotiation with good degree of competence Requirements Bachelors Degree in related discipline with at least 7 to 10 years' relevant experience in corporate & investment bankingStrong knowledge and experience in cash & liquidity management sales/productClient Relationship manager with proven ability to build and develop client relationships, win new business, close transactions and develop networks, both internally and externallyMust be able to demonstrate Credit knowledgeSolid knowledge of commercial banking productsRelevant experience working with companies in the food and agri space will be an advantageUnderstanding of flow derivatives, FX, transaction banking and trade would be very helpful.Strong influencing skills and proven track record of managing cross cultural environmentsStrong partnership skills Apply Now We offer a competitive salary and benefits package and the professional advantages of a dynamic environment that supports your development and recognises your achievements.
Skills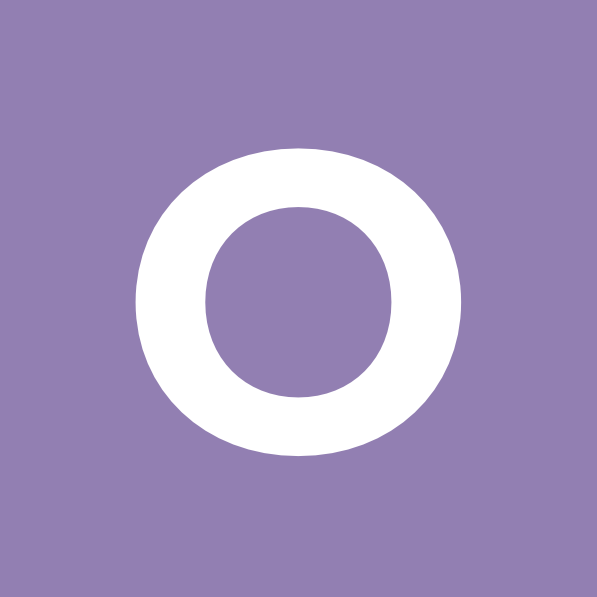 Job Description


Financial Reporting

Prepare all BU Monthly Actual and Half-yearly Profit & Loss Forecast on the 2nd working day and 3rd week of the month for submission to HQ
Actual Monthly Profit & Loss Statement for all BU
Other Financial Reports as and when requested
Review Financial Reports for all BU
Attend Monthly Profit & Loss and Balance Sheet Meeting by BU, to discuss and monitor BU profitability, expenses trend, Debtors and Stocks Read more
Movements
Attend Monthly Cash Flow Meeting to discuss Cash Flow position of each B.U. and Exchange Exposure of Company



Goods and Services Tax for Whole Company

Filing monthly GST return before end of each month
Checking of data submitted by all divisions
Advising on GST accounts and Regulations changes
All other matters related to GST



Compilation of management report



Review and Submit monthly HFM reporting (financial reporting to Sharp HQ).



Management Accounting

Prepare budget and mid-term-plan preparation
Monthly submission HFM to HQ



Audit

Check and approve all audit schedules
Prepare statutory Financial Statements
Clearance of Tax issues
Liaise with both external auditors and Tax auditors



Check and Approval of Staff e-claims documents and calculation.



Accounting Policies, Procedures and Internal Control Systems

Maintain Chart of Accounts, Budget Control Centre, Update All Accounting Policies and Procedures
Ensure compliance with Internal Control Systems jointly set up by Management and Corporate Management Department


9. Accounting System Development

Project Leader in implementing accounting software
Assist in developing/modification of accounting software
Develop Management Reports from accounting software
Develop Pivot tables and Macros for reports and analysis
Business owner for TSP staff claim system


10. Overall Control of Day-to-day Operation of Finance & Accounts function

Issue/check direct and indirect payroll entries for All Divisions and Monthly Bonus Provision, prepare Bonus and Employee Loan Schedule monthly and at end of Financial Year (Accounting Schedules for all Payroll)
Approve all Journal Entries to General Ledgers
Approve all Accounting Schedules
Approve all Payments
Check Weekly Sales Forecast by BU
Overall supervision of Sales and Accounting Systems
Overall supervision of Staff claims
Ensure all sales operations are in compliance with JSOX


11. JSOX (Japan Sarbanes Oxley Act Compliance)

Prepare all documentations to ensure walkthrough and operational test are effective for ELC and PLC
Ensure compliance with JSOX Act


12. Bank, AR Reconciliations

Checking and ensure that all monthly reconciliations are done promptly


13. Customer and Supplier Masters

Maintain all Customer and Supplier Masters.


Requirement:

Degree in Accounting or Professional qualification with ACCA/ CIMA/ CPA.
3-5 years of relevant work experience.
Computer literate, strong working knowledge of MS Office.
Knowledge in SAP is an advantage.
Able to work in a fast paced environment.
Excellent team player with sharp analytical skills.



Please submit resumes to [Click Here to Email Your Resume] with the following details in MS Word format:
- Position applying for
>- Current remuneration
>- Expected remuneration
>- Notice period

John Goh Meng Chye
>EA License No : 06C4642
>EA Reg No : R1102621

We regret that only shortlisted candidates will be notified.
Skills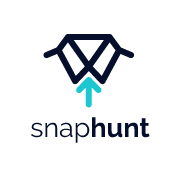 The Offer

Regional role based in Singapore requiring 30%-60% travel to Bali, Indonesia
Excellent opportunity for a fluent Mandarin & Bahasa speaking CFO
Attractive compensation package


The Employer
Our client is a high-growth regional investment firm that focuses on property development, investment and ownership. Over the years they have diversified their regional investments and are now a major regional player across commercial, residential and hospitality properties not just in Singapore but across Asia.

The Read more
Job
As a CFO you will be a key business partner in tracking performance and driving profitability across Singapore and Indonesia.
You will be responsible for:

Managing the budgeting, forecasting and long-term planning process for both Singapore and Indonesia (Bali).
Supporting senior stakeholders on all business reviews.
Managing the Finance function.
Performance analysis and implementing actions to support strategy.
Managing banking relationships, cash management and other treasury related activities.
Ensuring compliance with financial processes, systems and policies.
Providing oversight on tax, internal controls and audit-related matters.


The Profile

You have a degree in Accounting, Finance.
You have at least 10 years relevant working experience at senior management level, ideally within the Hospitality and Real Estate industry.
You have experience in a regional role ideally including experience in Indonesia.
You are a fluent Mandarin & Bahasa-speaker as this is required for you to successfully liaise with stakeholders.
You are a strong mentor and coach who builds high performing teams
You possess strong business acumen and strong analytical skills
You are highly goal driven and work well in fast paced environments
You are willing to undertake 30-60% travel.

Ref No: 30546404
Skills