Sign in or register for a JobTech account.
Jobs that require

gcp (good clinical practice)

skill

Fast growing start-up headquartered in Toulouse with regional offices in Singapore, Denver, Berlin and Melbourne. Founded in 2014 and privately owned, with Alstom & Continental as minority shareholders. With over 120 highly-skilled and passionate employees specializing in robotics, computer vision and vehicle dynamics, easymile supplies smart mobility solutions and autonomous technologies powering driverless vehicles with existing products such as: the EZ10, a 100% electric driverless shuttle deployed in 20 countries worldwide; the TractEasy, the first autonomous electric baggage tractor jointly developed with TLD.
**Responsibilities **
Shape EasyMile's data platform by ingesting, manipulating, and visualization data across on-premise data platforms
Leverage the best tools to define processes and workflows.
Ensuring that data is ingested and analysed securely and efficiently
Define, Implement and maintain pipelines / workflows for training, validation, and optimization of machine learning based algorithms
Develop, construct, optimize and maintain machine learning based infrastructure(s) (e.g. databases / data lakes, training server(s))
Employ sophisticated analytics programs, machine learning and statistical methods to prepare data for use in predictive and prescriptive modeling
Collaborate with cross functional agile teams of software engineers, data scientists, and others.
**Essential **
Bachelor Degree in Computer Science, Computer Engineering, or a related field
Experience as a Data Engineer, Software Developer, or similar.
**Experience with Machine Learning toolkits like Tensorflow**
Demonstrable aptitude in Python development
Experience working with cloud-based infrastructure (AWS, GCP)
Experience in data processing / ETL implementation (e.g. Beam, Airflow, Dataflow, Spark)
Experience with building data lakes and data warehouses
Good knowledge of writing performant SQL, Airflow, DataFlow and Spark
Containers technology including Docker and Kubernetes
Experience with real-time stream-processing systems (e.g. Kafka)
Very good oral and written English.
**Strongly desirable **
Experience with Tensorflow and KubeFlow
Experience with AI algorithm design
Experience in the automotive industry

Skills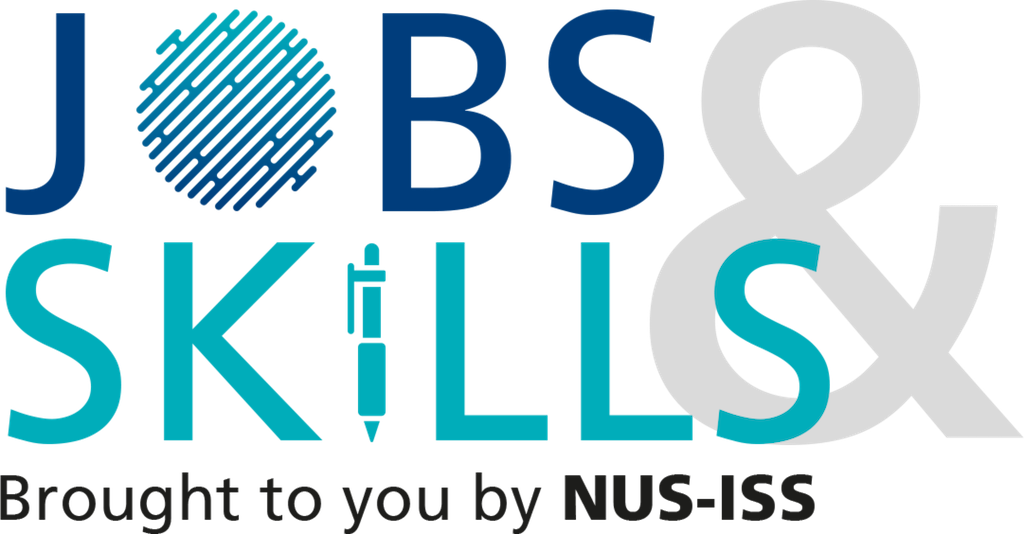 ST Engineering is looking to hire NUS-ISS talent.
Job responbilities:
• Develop DevOps process, implement tools and CI/CD for engineering projects
• Ensure secured deployment and delivery operations
• Have a passion for automation and infrastructure as code principles
• Develop system and services deployment scripts for production and pre-production on private, hybrid or multi-cloud environment
Pre-requisites:
• Degree in Computer Engineering / Computer Science
• Have an open mind and keen to learn new technology
• Experience in Python and strong automation/scripting skills is a must
• Experience in one of: AWS, Azure, GCP or a private cloud
• Strong understanding of cloud native apps/architecture and deployment strategy
• Experience with Ansible, Puppet, Chef, SaltStack, Terraform, Cloudify is a plus
• Experience with 3rd party or open source Identity Access Management is a plus
Skills You will be working with product managers in a team of experienced developers to develop, scale and maintain the customer-facing components and microservices of our platform. Every day your solutions will handle billions of ad auctions, bid on hundreds of millions of auctions and deliver tens of millions of adverts, all the while capturing detailed metrics and data for advanced processing. You will demonstrate superior development skills and Read more
experience to ensure that your solutions scale and are of the highest reliability and quality.

You will analyse requirements, design and architect solutions, implement your solutions, request and review PRs, perform unit and integration testing, release code into production and monitor it in real-time. The code you write will be legible, tested and maintainable.

You will love working in small, collaborative teams that develop in small iterations and deploy enhancements and new functionality in frequent incremental steps.

The job responsibilities include:

Develop, maintain, and enhance existing components in our systems. Make sure they are fault-tolerant and scalable while delivering the best possible user experience

Solve complex problems whose solutions deliver the best value to our customers

Deliver clear, readable, maintainable and tested solutions using Ruby, RubyOnRails, JavaScript, ReactJS and other libraries and technologies as appropriate

Craft beautiful, intuitive UI components for our customer using HTML and CSS

Work in tandem with other engineering and product teams to deliver full-stack solutions

React quickly to any production issues and come up with rapid fixes.

Requirements

BS, MS, or PhD in Computer Science or similar technical field

4+ years experience developing large web applications

Demonstrable ability with Ruby and RubyOnRails

Demonstrable ability with JavaScript and ReactJS

Experience developing with HTML and CSS

Familiarity with software development best practices and agile methodologies, for example TDD, Git flow, code review, etc.

Familiarity with CI/CD tools and supporting environments such as Jenkins and Docker

Working knowledge of SQL (we are using MySQL and Postgresql)

Familiarity with at least one NoSQL product, eg as Redis, ElasticSearch, DynamoDB

Developed and deployed solutions in the cloud (AWS, GCP, Azure or similar

The ideal candidate will additional demonstrate knowledge and capability across one or more additional areas

The Ad tech industry

AWS (EC2, ECS, S3, Kinesis, etc)

ElasticSearch

Microservices architecture
Skills Roles & ResponsibilitiesThe Edelman Predictive Intelligence Centre (EPIC) aims to better understand human behavior and the motivations that influence and inform people's decision-making in order to change the way that organization build relationships with their stakeholders. Based in Singapore, EPIC is rooted in a combination of data and behavioural science. The solutions deployed by EPIC innovate new and differentiated models, tools and algorithms to extend the craft of Read more
marketing.

We are currently looking for a dynamic Project Manager who will be responsible for; New business pitch planning & management; Creating project delivery strategies; Conceptualization, research, planning and development of new client campaigns; Manage a portfolio of accounts and ensure overall performance of client campaigns.

This role is based in Singapore, but will have impact across regional and global initiatives. The Project Manager will work closely with the GM, E.P.I.C. and Behavioural Team Lead.

Responsibilities/Tasks:

Work hand in hand with the behavioural and data scientists to conceptualise, research, plan and develop new client campaigns that align with the E.P.I.C purpose-based planning approach
Support the development of recommendations that answer the client brief based on audit and research efforts. Align knowledge of trends with client business objectives to create opportunities and solutions.
Evolve insights into inspiring ideas that build an emotional connection to the brand.
Manage a portfolio of accounts to ensure overall performance of client campaigns and ensure projects are appropriately staffed
Work directly with clients and prospects, gaining their trust, and inspiring them to take the right risks while ensuring their professional success.
Collaborate seamlessly with Edelman business units to identify and articulate opportunities where there is no formal RFP or RFI and develop prospecting and pitch materials.
Demonstrate success in supporting business growth through new client wins and increased reach within existing clients
Participate in workgroups as assigned, providing analytics data and insights to inform marketing initiatives.
Stay abreast on best practices and latest trends in; psychometrics web analytics, SEO, SEM, digital content and campaign management.
Juggle multiple assignments and work in a high-pressure environment. Manage time and establish priorities while maintaining flexibility to respond to changing demands.
Present case studies (ours and those of our competitors), effectively articulating how consumer behaviors are informing how a brand should behave and interact online (and off).
Demonstrate ability to work independently.
Team management.

Qualifications:

At least five years of experience in an account or project management role at a creative, digital or public relations agency.
Experience defining, planning, and executing key projects in partnership with internal teams and client contacts.
Familiarity with programming languages such as Java, Python, or R
Familiary with AI, ML, and NLP
Familiary with IT infrastructure such as AWS or GCP
Hands on experience using project management software
Familiarity with Scrum/Agile project management methodology
Understanding of communications marketing concepts and practices.
Analytics experience and understanding of paid media, monitoring and analysis tools a plus.
Ability to combine data and insights into a point of view, proven ability with executive presentations that require taking complex data sets, and boiling down into meaningful and understandable insights and recommendations (e.g. presenting a narrative or story versus dumping large amounts of data).
Bachelor's degree (minimally), likely in Marketing, Advertising, or related field, but potentially other majors (e.g. Psychology, Economics, English, etc.)
Strong written and verbal communication skills. The candidate must be able to present technical and non-technical information to both senior management and peers in a clear, concise manner.
Proficiency in PowerPoint.
Excellent team player.
Skills About Us

Circles.Life revolutionizes the digital services industry by giving power back to our customers. Born in Singapore as Asia's first and most successful digital mobile services, our services have been rapidly gaining market share since our 2016 launch, while delivering best-in-class customer experience. We are owning the market in innovation, customer happiness and growth.

Looking ahead, Circles.Life plans to further leverage its telco technology, including a new digital data Read more
platform to create more lifestyle products. Discover, an AI-driven events feature, is the first of many more.

We are committed to the principle of equal employment opportunity for all employees and to providing employees with a work environment free of discrimination and harassment.

Do you want to get firsthand insights on how a hyper-growth company operates and be part of building disruptive technology? Are you passionate about being part of a fun, ambitious team that thrives in an entrepreneurial tech environment?

If the answer is YES, read on to find out more!

Role

We have an opening for an Engineering intern who wants to gain valuable experience and exposure at a rapidly scaling telco startup in Singapore. The intern will be working on real life projects which are part of the product and technology platform roadmap.

Do you want to get first-hand insights on how a rapidly scaling tech startup operates?

Do you want to learn valuable tech skills to become a kick-ass performance test engineer?

Do you enjoy working within an entrepreneurial environment, having personal freedom to act, and be part of a fun, energetic team who are running at full speed to ignite a digital disruption in telecommunications?

If the answer is YES, read on to find out more about the role at Circles.Life!

What's on offer

Unique opportunity to be a part of the digital disruption in telecommunication (Circles.Life is the only company of its kind in all of Asia!)

You will get first hand exposure to the complete SDLC, from concept to launch, working alongside the product manager, front end, backend, QA and dev-ops engineers.

Mentorship and guidance on the assigned project

Autonomy in the role and in managing your own portfolio

Exposure to the fast-paced world of high-tech start-ups

Working with passionate, smart and driven colleagues in a vibrant environment

Responsibilities

Learn the necessary tools which are the most used industry standards and languages for the project (usually JMeter, Grafana, New Relic, Datadog, ELK, InfluxDB, Telegraf, Groovy, MySQL, Redis, Mongo, RabbitMQ, AWS, GCP);

Analysis of customers behavior and patterns of application usage, design an approach of the performance testing, test data preparation, coding, testing, ensuring high quality release, problem solving, debugging production issues, fixing bugs, ensuring best-in-class customer experience;

Responsible for minor projects' deliverables under the supervision and help

Skills needed

A good understanding of software development phases like compile, build, test, publish, deployment especially for web domain.

Programming skills in any language

Basic understanding of statistic as subject

Creative thinker to find solutions to a given problem and effectively detecting corner test cases.

Skills preferred

Exposure to any monitoring tools like Grafana, New Relic, Datadog

Exposure in programming languages like Java, Groovy

Exposure to relational database and writing SQL queries.

Exposure to conduct statistical data analysis

Requirements

A minimum of 4 months commitment

Pursuing Bachelors or Masters Degree in Computer Science, Computer Engineering or equivalent

Proficient analytical and problem-solving skills

Good oral, written, and interpersonal communication skills

Ability to work effectively with associates at all levels within the organization

Ability to work both independently and as part of a team

Must be self-motivated and demonstrate strong initiative
Skills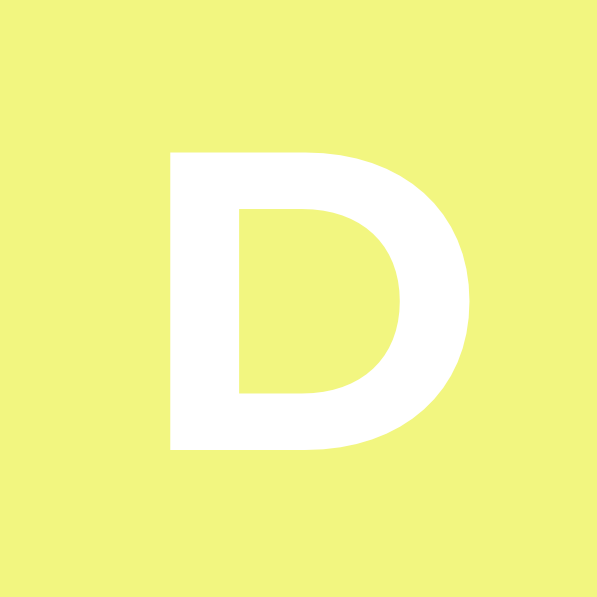 Roles & ResponsibilitiesAbout Dathena Science
At Dathena Science, we develop data governance software based on machine learning algorithms. Using cutting edge machine learning technology, Dathena sift through all unstructured data allowing to regain full control on company's information. Dathena is the most complete and accurate data governance platform and is the only solution to easily classify and manage data while complying with regulations. If you have a passion for Read more
what we do and want to be part of a young and innovative startup, we would love you to join us.
Role
Dathena's Infrastructure team is looking for a cloud engineer to manage, design and optimise the cloud infrastructure in place. This position implies to be involved in architecture designs and support development as well as operations.
The Cloud Engineer is responsible for improving the cloud ecosystem managed by Dathena, optimising resource usage and helping to build the future cloud-only components of the platform.
How you'll be doing this
- Become the go-to person for cloud resources in Dathena by being in charge of operating and designing cloud resources
- Participate during the design, optimisation and troubleshooting of cloud based resources
- Be involved in projects to advise how cloud resources will be used
- Decrease the configuration time of cloud resources through automation
What you bring to the team
- Experience with cloud providers: Azure, AWS, GCP
- Experience in automation: Ansible, Terraform, Chef, Puppet
- Experience with Linux based OS: CentOS, Debian, Ubuntu
- Experience in orchestration for Docker: Kubernetes with AKS and EKS
- Knowledge in architecting highly resilient infrastructures (load balancing, high availability, disaster recovery)
- Knowledge of proprietary cloud services: S3, Cosmos DB, Azure Database for PGSQL, Databricks, HDInsight
- Knowledge of scripting: Python, Bash
- Knowledge of monitoring tools: Dynatrace, Datadog, New Relic
Skills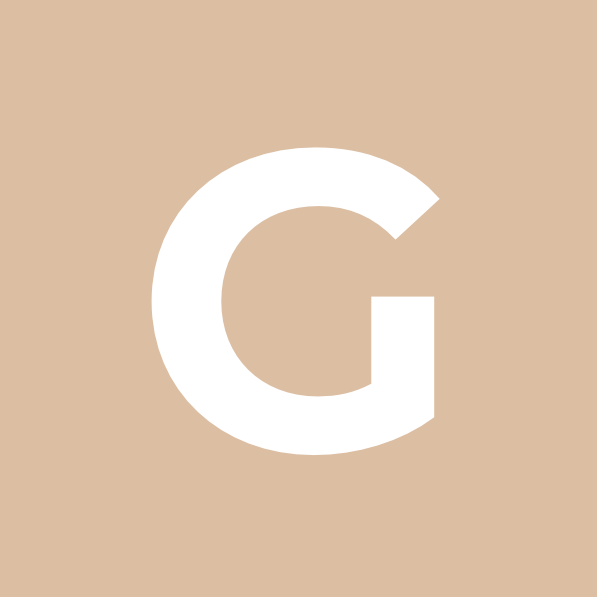 Responsibilities

Participate in analysing requirements, developing and maintaining Web Services, APIs, applications to meet business needs
Participate in software prototyping, system / module design, coding, testing and documentation
Design, build and maintain efficient codes
Provide good code documentation and robust test cases for software developed
Other ad-hoc duties as assigned

Requirements

Minimum a Diploma in IT or any relevant discipline
3+ years of experience in C# Programming on .NET framework, .NET Core, .NET Microservice Framework
Experience in Read more
Oracle, MSSQL, MySQL or other databases
Experience in building RESTful APIs/Web application
Experience in building real-time or distributed systems
Strong CS fundamentals and problem-solving skills
Experience in CI/CD and related technologies is a plus
Experience in AWS/GCP/Azure and technologies like Ansible, Containers, Kubernetes etc is a plus
Familiar with Agile Methodology
Demonstrate understanding of technologies & architectures that enables scalable and distributed systems such as Akka, Orleans, Cassandra, Actor Model, Microservices architecture, CQRS, Eventual Consistency, Event Sourcing
Love in clean, fast, testable and scalable code
Must be able to communicate in basic Mandarin due to close collaboration with Mandarin speaking counterpart in Taiwan
More years of qualified experience will be considered as senior

What We Offer

Competitive compensation tied to contribution, not experience or career path
Grow with us as management or technology contributor
Coaching our junior and peers is part of our DNA
13 Month Salary
Up to 6 months performance bonus
Group Insurance Medical Benefits
No dress code
Flexible working hour
Top of the line Laptop (Windows/Mac) with dual monitor
Monthly off-site team activities
Skills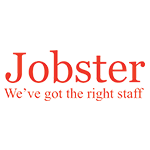 1 year renewable contract
Working hours: Monday to Friday, 9am to 6pm
Nearest MRT: Geylang Bahru or Potong Pasir


Job Scope:

Analyse the company's needs and building citizen-centric products to better serve the needs of Singaporeans.
Deliver and deploy high quality software
Write code that is clean, readable and consistent
Practise Test Driven Development (TDD) by writing unit tests and regression tests
Collaborate closely with other specialists
Identify stakeholders, techniques and processes to manage, track and trace Read more
requirements
Refine and clarify business need, define solution scope and develop business case
Explore, identify and document business needs
Assess current state, analyse stated requirements of stakeholders and elaborate to sufficient detail that accurately defines business need with in specified scope
Source and evaluate alternatives to identify solution that best fits business need, identify gaps, and determine workarounds/changes to the solution.
Assess deployed solutions to see how well they met the original need

Requirements:

Product development is a team sport, so we look for team players with good communication skills
We look for people with a hunger for learning. It does not matter which programming language you are best at, as long as you have solid programming fundamentals (e.g. .NET, Java), strong analytical skills and learning agility.
Good skills in the SQL and Databases.
Good knowledge in integration services
Added advantages:
Consulting or Business Analysis experience
Experience in BPMS software
Experience in DevOps/AGILE environment
Experience in Commercial Cloud (AWS/GCP/Azure)
Experience in web services (REST and SOAP)
Good skills in the SQL and Databases.
Experience in the HTML5, CSS, JavaScript and DevOps tools.
Familiarity with best practices, such as TDD and CI/CD is added advantage


*We regret to inform that only shortlisted candidates will be notified*
Skills Shopify is a commerce platform with the mission to make commerce better for everyone. Shopify powers over 800,000 merchants around the world, and we're just getting started. This role will be part of the International Growth team, a segment within Shopify with the mission to make commerce better for everyone... everywhere. Our Singapore office will focus on export-oriented merchants within APAC, and related functionalities and features.
At Shopify, we Read more
ship on quality instead of time. Our teams deploy new code many times a day, and our production scale is massive. Hundreds of thousands of merchants will see your work within minutes – a tough but incredibly rewarding responsibility.
We're looking for Senior Developers with a passion for solving tough problems with performant code. Developers who want to join a company with a history of contributing to our community through code. You'll have the creative freedom to make a real difference in the world of commerce, the support to bring your authentic self to work, and the chance to work with the best in the business.
Requirements for the role:
Strong foundation of design principles, especially when it relates to platform development in the areas of API, data modelling, and scale
Experience in building web services, and using relational databases and SQL
Familiarity with Ruby and/or Ruby on Rails, or the desire to learn quickly
Experience in writing automated tests as part of your development workflow (even better if you do it TDD)
A generalist rather than a specialist - you're excited by experimentation and unblocking anything that stands in the way of success
A passion for efficiency and collaboration, with a history of establishing great relationships with other teams, across offices, and time zones
A genuine interest in APAC, emerging markets, cultural nuances and/or product localization
Curiosity and passion to constantly learn new things; Shopify changes fast, and we need the people who work here to be able to change and learn fast too

Projects you could work on:
Local payment integration, such as PayTM and Cash on Delivery
Cross-border selling
Translation platform, an in-house set of tools to help developers request and manage translations in a transparent, non-intrusive way
Compliance with international laws, such as GDPR and ePrivacy Regulation
Engaging with teams across Shopify to ensure all new features are built with our international markets in mind
Focusing on building for the long term, in ways that benefit as many merchants as possible
Giving back to the community by open-sourcing some key components

The tools you will use include:
Ruby, Ruby on Rails (we also have some Go, Python)
MySQL (some Postgres), Splunk, Datadog, Mode

It would be great if you have:
A history of contributing to the developer community through code, documentation, mentoring, teaching, speaking, or organizing events
A passion for helping growing development teams and making others better
Experience building resilient, scalable services, and have an appreciation for concepts like SLA, and fault tolerance
Experience with development on a leading cloud provider (GCP, AWS, Azure, etc.)
A commitment and drive for quality, excellence and results
If some of this tech is new to you, that's ok! We know not everyone will come in fully familiar with this stack, and we provide support to learn on the job.

How to apply
If you're interested in helping us shape the future of commerce around the world, send us a few samples of your work: Github, website, publications, or whatever represents what you do best.
We know that applying to a new role takes a lot of work and we truly value your time. Jennifer is looking forward to reading your application.
Skills Requisition ID:

228233

Work Area:

Software-Development Operations

Expected Travel:

0 - 10%

Career Status:

Professional

Employment Type:

Regular Full Time

COMPANY DESCRIPTION

SAP started in 1972 as a team of five colleagues with a desire to do something new. Together, they changed enterprise software and reinvented how business was done. Today, as a market leader in enterprise application software, we remain true to our roots. That's why we engineer solutions to fuel innovation, foster equality and spread opportunity for Read more
our employees and customers across borders and cultures.

SAP values the entrepreneurial spirit, fostering creativity and building lasting relationships with our employees. We know that a diverse and inclusive workforce keeps us competitive and provides opportunities for all. We believe that together we can transform industries, grow economics, lift up societies and sustain our environment. Because it's the best-run businesses that make the world run better and improve people's lives.

PURPOSE AND OBJECTIVES

The Multi Cloud DevNetOps team seeks a network engineer with public cloud experience. The DevNetOps team supports Lines of Business (LOB) with cloud network connectivity solutions to public cloud platform resources from a global array of SAP Corporate and customer data centers. This role will need skills in cloud network infrastructures, virtual firewall & load balancers, and cloud domain security. Additional skills in cloud network system configuration, automation, and troubleshooting, as the MultiCloud DevNetOps team extends a variety of multi-cloud network services to enable secure internetworking for both development/test and production landscapes on all major public cloud providers (Google Cloud Platform, Amazon Web Services, Microsoft Azure, and Alibaba Cloud).

EXPECTATIONS AND TASKS

DevNetOps Engineers will effectively collaborate with other DevOps engineers and operators to provide key cloud-centric networking services for SAP LOBs and customers. You will be working across shared service departments, lines of business, and SAP global teams to deliver high quality cloud network services to ensure SAP business goals are met.

This role will focus on the successful analysis of complex network issues for requirements fulfillment, Root Cause Analysis (RCA) for implementing strategic cloud engineering solutions.

This role requires excellent communication skills as you will be actively collaborating across multiple teams spanning MultiCloud Operations and Cloud Network Delivery.

You will be responsible for developing network and firewall solutions, implementing network requirements, and contributing to defining key support processes and service procedures.

You're equally at home whether explaining complex cloud network systems or communicating recommendations to Engineering and Operations teams. You should understand and be able to explain any technical trade-offs in solution development with colleagues or managers.

Your peers would see you as highly resourceful, analytical, and a logical problem solver.

EDUCATION AND QUALIFICATIONS / SKILLS AND COMPETENCIES

Required

• BS degree in Computer Science or related technical field or equivalent practical experience

• Positive can-do attitude, self-starter with desire to exceed customer expectations

• Solid understanding of Public Clouds (i.e. GCP, AWS, Azure, Ali-Cloud)

• Advanced Software Defined Networking (SDN) operations skills with a focus on automation

• Senior level multi-vendor experience with Cisco, Palo Alto Networks, and F5 virtual appliances

• Senior level knowledge with TCP/IP, IPv4/IPv6, OSPF, BGP, VPN, MPLS, IPsec, SSL, DNS

• Advanced scripting skills in Python, Bash, Terraform, or other scripting languages

• Senior level operations experience supporting Linux & Microsoft server systems on cloud platforms

• Experience with database internals, storage requirements, and operations

• Understanding of secure operations on virtualized global networking infrastructures

• Proficient German and/or English technical language skills

Preferred

• Familiarity with open source software tools for cloud application platforms

• Experience with SAP Enterprise business practices

• Cloud Management, Cloud Analytics Experience, CI/CD/CO stacks

• Experience with Git, Jenkins, Confluence, JIRA, RightScale, Docker, Kubernetes, Chef, Terraform, Puppet, Packer, Knife, Splunk, VictorOps, Pingdom, New Relic, Evident.io, Gardner or Spinnaker

WORK EXPERIENCE

• 2+ years of work experience in general networking with the following experience in particular:

• 1+ years of Enterprise Cloud Engineering and Operations at scale

• 2+ years with Continuous Integration and associated technologies

• 1-2+ years of general network operations experience for both on-premises and cloud platforms

• 1+ years with at least two of the following cloud platforms; Google Cloud Platform, Amazon Web Services, Microsoft Azure, and Alibaba Cloud

#SEAHotJob

WHAT YOU GET FROM US

Success is what you make it. At SAP, we help you make it your own. A career at SAP can open many doors for you. If you're searching for a company that's dedicated to your ideas and individual growth, recognizes you for your unique contributions, fills you with a strong sense of purpose, and provides a fun, flexible and inclusive work environment – apply now

.

SAP'S DIVERSITY COMMITMENT

To harness the power of innovation, SAP invests in the development of its diverse employees. We aspire to leverage the qualities and appreciate the unique competencies that each person brings to the company.

SAP is committed to the principles of Equal Employment Opportunity and to providing reasonable accommodations to applicants with physical and/or mental disabilities. If you are in need of accommodation or special assistance to navigate our website or to complete your application, please send an e-mail with your request to Recruiting Operations Team (Americas: Careers.NorthAmerica@sap.com or Careers.LatinAmerica@sap.com, APJ: Careers.APJ@sap.com, EMEA: Careers@sap.com).

Successful candidates might be required to undergo a background verification with an external vendor.

Additional Locations

:
Skills