Sign in or register for a JobTech account.
Jobs that require

general administration

skill Job responsibilities:
Perform data entry related to AP/AR/GL
Reconcile the bank statement
Assist in year-end closing and reporting
Perform sorting, filing and archival of financial records and documents.
Assist in corporate secretarial duties including preparation of company incorporate document and directors'/shareholders' resolutions for on-going corporate secretarial matters for clients, maintenance of statutory records and registers.
To provide Admin support e.g Stationery ordering, Distilled water ordering, Mails collecting and distributing etc
Other ad-hoc duties as assigned
Job Requirements:
GCE "O"/Diploma in Accounting/LCCI
1 to 2 years of hands-on accounting experience
Proficient in MS office especially in Excel and MYOB accounting software
Responsible with positive attitude, be willing to learn and able to meet deadline
5 days work week (Mon to Fri); Positive and work life balance environment, Medical & dental insurance benefit.
Interested candidate, kindly forward your detailed resume by indicating your last drawn, expected salary and notice period.
Applicants require work pass need not apply. Only shortlisted candidate will be notified.
Website URL: www.baohegroup.com
Job Types: Full-time, Permanent
Salary: $1,800.00 to $2,500.00 /month
Skills Job Description

Basic Admin duties

Daily Operation duties

Generate and issuance of invoices

Provide admin support

Other Ad-hoc duties as assigned

Requirement

Singaporean

At least 2 years of admin experience

Working Hour

8:30 ~ 5:00

Benefit

AWS:

One month

AL: 14 days

ML: 14 days
Skills Handling customers' inquiries & order taking

Provide sales support to sales team

Order processing -Handling admin duties

PC literate

5 days work
Skills Roles & Responsibilities

Min GCE A Level / Diploma

Responsible for updating information and ensure proper recording of data into MS Excel

Perform data entry and sorting of documents

Provide administrative support to the project team

Possess good interpersonal and communication skills

Able to start work immediately preferred
Skills RESPONSIBILITIES

Perform general office

Assist in duties related to document preparation

Follow-up on service inquiries from customer

Update and maintain proper documentation.

Assist Team Leaders in compiling and filing of audit reports;

Liaise with Clients and Auditors on certification matters;

Preparation and sending of certificates;

Other administrative duties as assigned

REQUIREMENTS

Minimum GCE 'N'/ 'O' Level

Fluent in written and spoken English ( Other Languages added advantage)

Good working knowledge of Microsoft Office ( Word/ Excel / Out look / Read more
Powerpoint)

Possess good telephone etiquette and interpersonal skills

Meticulous , detail-oriented, Self-motivated and capable of work independently

Job Types: Full-time, Permanent

Salary: $1,200.00 to $1,800.00 /month
Skills Roles & Responsibilities

A Bachelor Degree in Economics/Marketing/Psychology with strong statistics foundation

Preferably with some working experience

Perform data cleaning and coding of content

Perform data analysis and report writing

Formulate survey questionnaire

Provide administrative support of development project

Knowledge of SPSS software

Good analytical skills

Good interpersonal and communication skills (verbal and written)
Skills A great opportunity for a Finance Executive has just become available at a leading financial service provider, based in Singapore. In this job, you will ensure finance controls are reviewed and signed off on time, including covering bank reconciliation, revenue and accounts receivable reconciliation, etc.

About the Finance Executive Role:

As the Finance Executive, you will be reporting to the Finance Manager and be responsible for the full spectrum of Read more
the finance and accounting functions which includes accounts payable, journal entries and taxation issues. In this role, you will be expected to liaise closely with banks on payment issues on any discrepancies.

Key Responsibilities:

Handle the full spectrum of accounting functions including, but not limited to, preparation of GST submission, manage staff claims, travel expenses and monitor operational cash flow

Monitor payroll and staff costs, including posting of related entries

Responsible for monthly, quarterly and annual closing/reporting, providing administrative support, producing tax-related documents and any ad hoc duties assigned

Produce daily cash flow monitoring to meet operating expenses and payroll

Prepare monthly inter-company billings, inter-company settlements and month-end bank reconciliations

Prepare journals for all inter-company payables and receivables

To succeed in this role, you should have a strong understanding of payroll, GST submission, month-end bank reconciliations and inter-company billings.

Key Requirements:

Diploma/Degree in accounting or equivalent preferred

Relevant experience in accounts payable and inter-company transactions

Good technical skills in principles of accounting and GST knowledge

Meticulous, proactive, able to work independently with minimal supervision

Team player

Strong Excel skills

This financial services firm is highly focused on onboarding the right talent to support their growth and this role will be crucial for them.

If you are driven and seek the right opportunity to take your career forward, this Finance Executive position is the role for you. You will be part of a positive and committed working environment that values beliefs and aspirations.

Apply today to discuss this exciting opportunity.

Robert Walters (Singapore) Pte Ltd

ROC No.:

199706961E | EA Licence No.: 03C5451

EA Registration No.:

R1770040 Joseph Quinn
Skills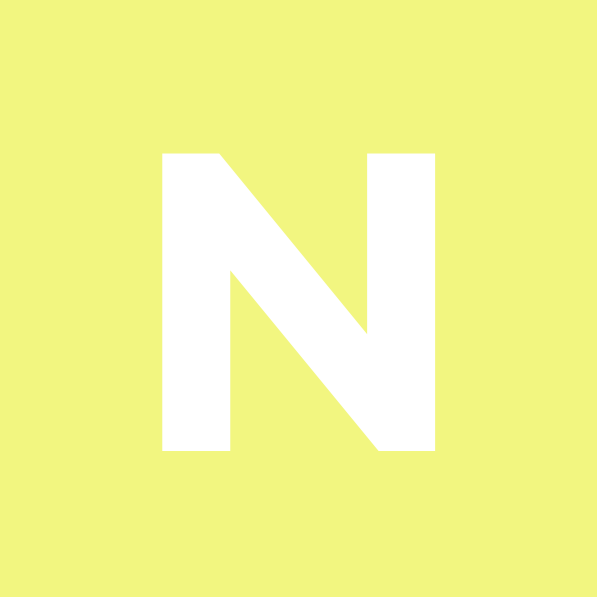 National Instruments is currently seeking an experienced Executive Assistant to support the Vice President of APAC Sales. Vice President support has an emphasis on calendar management, travel schedules, and expense reports. We invite you to apply for this position if you have at least 6 years of administrative support experience in a medium- to large-size corporation, you are a motivated self-starter with the ability to work independently, and Read more
you meet the qualifications as outlined below.

Roles and responsibilities

Calendar management and scheduling of internal

and external meetings, appointments and global time zone conferences

Plan and arrange complex international and

domestic travel including agenda, flight itineraries, accommodation, ground

transportation & travel documents

Draft and maintain guidelines and policies for

incentive programs

Act as liaison between executives, employees

and customers

Coordinate and provide meeting support, create

agenda, take minutes and drive completion of action items

Research and/or prepare materials for meetings

and presentations; compile reference materials, maintenance of document, database

and filing.

Process and manage confidential material and

information with a high level of discretion

Prepare and submit expense reports

Organize and execution of regional meetings,

conferences and team events with allocated budget

General secretarial duties including drafting

letters, procurement, memos and faxes

Administrative support to day-to-day activities

or any assigned tas

Provide ad-hoc support to other senior

management should they require assistance

Basic Qualifications

Tertiary or Polytechnic Diploma with 6 years of

executive support experience

Proficient in MS Office (Word, Excel,

PowerPoint), Teams, Skype, and Outlook

Experience managing calendars and

communications for senior executives

Resourceful, strong planning and project-management

skill to manage and on-site facilitation of large-scale events in the region

Proven ability to handle

sensitive and confidential material and information with discretion

Preferred Qualifications

IT Savvy, familiar Oracle

Calm and professional demeanour, who thrives

under pressure in a fast-paced environment

Prioritize conflicting needs; handle matters

expeditiously, proactively, and follow-through on projects to successful

completion

Strong communication and interpersonal skill

Confident interfacing with high level

management and get along with individual of all levels in the organization

IT Savvy, familiar with Outlook, Microsoft

office, Oracle

Team player and cohesive partnership with other

administrative professionals

Experience working with global (American,

European and Asian) employees and/or customers.

Ability to get things done across time zones and cultural differences
Skills
The incumbent will need to assist 2 locations, Sims Avenue Office and Punggol Lodge office.

Job Description:

To assist in the setup of SIMs avenue office when the refurbishing/renovations are taking place, and rearrangement of bulky items within the classrooms and store.

To assist the setup of new trainer lounge

Prepare daily class attendance list and course materials

Handle registrations, verify relevant documents process on the day of the course

Scan & upload worker's Read more
documents.

Submit daily report to MOM

Prepare certificates based on daily attendance list

Ordering of daily refreshment

Manual data entry for daily evaluation results

Monthly report submission to MOM

Daily centre operations such as archiving daily attendance list.

To assist in phototaking for trainees for safety passes

Other administrative duties

To also stand in for Punggol Lodge Course Delivery when colleague is on leave.

Requirements:

At least 1 year of admin experience

Working Hours: 8am to 5.30pm

Working Days: 4 weekdays + 1 Sat

Proficient in Microsoft Office Suite

Job Type: Temporary

Location:

Singapore (Required)
Skills
The Role / Responsibilities:

Administrative support including copying, filing, preparation of meeting materials and reporting packs, and arranging meetings and/or events as directed and within required timeframes.

Provide dedicated administrative support, including calendar management to delegated heads of line of business / department managers.

Attend to the reception desk as required and field incoming telephone calls

Greet and attend to visitors in a professional and efficient manner

Manage access card control in compliance Read more
with the company access control policy for visitors

Manage incoming and outgoing correspondence, mail and courier services

Manage meeting room set-up; ensure tidiness of premises, in particular the reception area and meeting facilities

Support office operational tasks and maintenance

Ensure an adequate stock of office supplies at all times including stationery, groceries and office consumables

Book and manage travel logistics in accordance with policy

Prepare and submit expense claims promptly and accurately

Prepare for the on-boarding of new employees

Verify invoices before forwarding for payment processing

Provide support for ad-hoc assignments

Qualifications

Excellent organisational and administration skills in a professional/corporate environment

Strong interpersonal and communication skills (verbal and written)

Provide customer friendly experience and service oriented

Mature, proactive and efficient; pays attention to detail

Ability to multi-task while working independently and in a team

Strong sense of responsibility and collaboration.

Can prioritise and employ initiative to find solutions

Proficient in MS Office including Outlook, Word, Excel and PowerPoint

LOB/Department

Regional Admin

#LI-BL1

Job Req ID16952BR

Entity

Moody's Investors Service (MIS)

Line of BusinessRegional Organization (REG ORG)

Regular/Temporary

Regular

CitySingapore

Job Category

Corporate Services

Job Sub CategoryCorporate Services

Experience Level

Experienced Hire

Working at Moody's

Moody's is an essential component of the global capital markets, providing credit ratings, research, tools and analysis that contribute to transparent and integrated financial markets. Moody's Corporation (NYSE: MCO) is the parent company of Moody's Investors Service, which provides credit ratings and research covering debt instruments and securities, and Moody's Analytics, which offers leading-edge software, advisory services and research for credit and economic analysis and financial risk management. The Corporation, which reported revenue of $4.4 billion in 2018, employs approximately 13,100 people worldwide and maintains a presence in 42 countries. Further information is available at www.moodys.com.

Entity

Moody's Investors Service is among the world's most respected and widely utilized sources for credit ratings and research. Our opinions and analysis on a broad range of credit obligors and obligations are valued around the world for their insight and rigor.

MIS Culture of Excellence

At MIS, our workplace culture supports our mission to be the Agency of Choice for our customers, employees and future employees. Our Culture focuses on Excellence and embodies behavioral qualities such as Integrity, Responsiveness, Collaboration, Respect and Passion. Our people are our core asset and we look beyond outcomes to ensure that behaviors and interactions matter.

EEO Policy

Moody's is an equal opportunity employer. All qualified applicants will receive consideration for employment without regard to race, color, religion, sex, national origin, disability, protected veteran status, sexual orientation, gender expression, gender identity or any other characteristic protected by law.

Securities Trading Policy (STP)

Candidates for Moody's Corporation may be asked to disclose securities holdings pursuant to Moody's Policy for Securities Trading and the requirements of the position. Employment is contingent upon compliance with the Policy, including remediation of positions in those holdings as necessary.
Skills