Sign in or register for a JobTech account.
Jobs that require

general administration

skill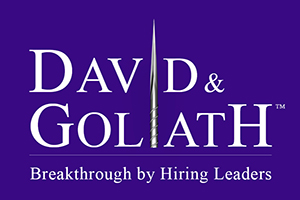 Are you exceptional in being a SA / BA with experience working in Banking?
If so, this could be the career opportunity for you !!
Systems Analyst/Business Analyst (Credit Risk) - Banking
We are looking for a dynamic and self-motivated individual who has the interest and commitment to develop a career in risk management. You will be a member of the Credit Risk Management (CRM) division in the Risk & Performance Management Department. This team is responsible for managing the credit risk of the trading counterparties and investment-related service providers. This role focuses on managing counterparty credit risk data/information needs and system requirements for CRM division
Working closely with technology team and/or external vendors to ensure that system enhancements or implementations are executed in a timely and proper manner
Proactively communicate and collaborate with other departments to analyse data/information needs and system changes required to meet business requirements
Being one of the counterparty credit risk system subject matter experts so that you can lead in system discussions and review system functional specifications provided by the technology team and/or external vendors
Undertaking user acceptance testing of enhancements / changes to the counterparty credit risk systems that facilitate limit / guidelines monitoring and reporting activities undertaken by the division
Overseeing and driving implementation and delivery of counterparty credit risk projects and initiatives
Preparing counterparty exposure reports for senior management, risk governance committees and clients
Providing administrative support in managing counterparty matters and monitoring of approved counterparties, limits and guidelines
In return for this excellent career opportunity, we ask that you have the following:
Bachelor's Degree in Computer Science or equivalent in a reputable University
Relevant working experience in the finance industry. Good knowledge of financial instruments/markets, risk monitoring processes and counterparty credit risk measurement will be favourable
Adept in dealing with multiple stakeholders (technology, operations, business units) in a fast-paced environment
Good systems experience is essential – hands on testing / systems spec review/ UAT etc.
Strong analytical and product management skills required, including a thorough understanding of how to interpret business needs and translate them into application and operational requirements
Proficient in Microsoft Office applications such as Word, Excel and Access, you should also be familiar with SQL (including writing of SQL queries) and Tableau
Effective time management and prioritisation skills, to drive project delivery on time
Disclaimer: Candidates who are shortlisted will go through generic Technical Tests and Face to Face interviews.
If this speaks to you and you are ready for a new challenge, please send your Resume in MS word format to bennie.yeo@davidgoliath.net
Even if you are not interested, you can still park your CV with us for other Banking IT positions or forward this Advertisement to your counterparts with the relevant Banking IT experiences I am looking for.
We Seek to:
Understand your personal circumstances, needs and ideals
Present your credentials to our clients only with your permission
Strategize and consult with you
Your application will be kept with the strictest of confidence.
EA License Number: 18S9167
Registration ID: R1114115
Skills
Benefits Summary:

Salary Up $1800
Location: West/Central/East/North
Training is provided
Short notice candidates will be added advantage

Responsibilities:

Data entry, scan and file documents
General admin duties

REQUIREMENTS:
>• Proficient in MS Office (Word, Excel)
>• Able to handle high volume and work on tight timelines independently
>• Singaporeans Only

Applicants who possess relevant experience for the above responsibilities are most welcome to apply. If you do not possess the above experience, your application will still be considered on individual Read more
merits and you may be contacted for other opportunities.
Please submit your updated resume in MS format by using the APPLY NOW BUTTON.
Alternatively, you may submit your updated resume in MS format to us [Click Here to Email Your Resume]
Our dedicated and approachable MCI consultants will get back to you soon for a confidential discussion.
Please include the following information in your resume:

Education background
Work experiences in point forms
Reason (s) for leaving
Current and expected salary
Date of availability / Notice period

By submitting your personal data and/or resume, you give consent to collection, use and disclosure of your personal data and/or resume by the company (or its agent) for the purpose of the processing and administration by company relating to this job application.
**We regret to inform that only shortlisted candidates would be notified. **
We wish you all the best in your career search.

Yeap Chun Heng(Roy)
>Registration No: R1988319
>MCI Career Services Pte Ltd
>EA License No: 06C2859
Skills
Responsiblities:

Provide general administration duties.
Handle the administration of employee benefits such as leaves, medical, staff's claims etc.
Able to handle huge volume of work pass related matters (eg. new application/cancellation/ renewal).
Basic knowledge with local employment act and good HR practices.
WICA claims knowledge preferred.
Ensure that newly hired employees documentation completed and up-to-date, accurate information and documents.
Other ad-hoc HR & Admin duties/projects assigned.


Requirement

O level, NITEC or Diploma in Business Administration / Human Read more
Resource Management or any related field
At least 1 years relevant experience
No Experience will consider as training provided
Hands-on and operational individual with strong time management skills
Proficient in Microsoft Office, particularly in Word, Excel and PowerPoint



HOW TO APPLY:
Applicants who possess relevant experience for the above responsibilities are most welcome to apply. If you do not possess the above experience, your application will still be considered on individual merits and you may be contacted for other opportunities.
Please submit your updated resume in MS format by using the APPLY NOW BUTTON or send resume to [Click Here to Email Your Resume]
Our dedicated and approachable MCI consultants will get back to you soon for a confidential discussion.
Please include the following information in your resume:

Education background
Work experiences in point forms
Reason (s) for leaving
Current and expected salary
Date of availability / Notice period

By submitting your personal data and/or resume, you give consent to collection, use and disclosure of your personal data and/or resume by the company (or its agent) for the purpose of the processing and administration by company relating to this job application.
**We regret to inform that only shortlisted candidates would be notified. **
>We wish you all the best in your career search.

Fong Ming Fei (Alex)
>Registration Number: R1549345
>EA License Number: 06C2859
Skills
Responsibilities:

Perform reception attend to enquiries and feedback
Registration for visitor and update visitor details accordingly
Schedule/booking appointment and follow-up with patient
Collection of payment and proper account of transaction
Ad-hoc admin duties

Requirements:

GCE O - Level and above – with customer service experience will be advantage
Knowledge in using Microsoft (Word, Excel)
No experience require as training provided


HOW TO APPLY:
Applicants who possess relevant experience for the above responsibilities are most welcome to apply. If you Read more
do not possess the above experience, your application will still be considered on individual merits and you may be contacted for other opportunities.
Please submit your updated resume in MS format by using the APPLY NOW BUTTON or send resume to [Click Here to Email Your Resume]
Our dedicated and approachable MCI consultants will get back to you soon for a confidential discussion.
Please include the following information in your resume:

Education background
Work experiences in point forms
Reason (s) for leaving
Current and expected salary
Date of availability / Notice period

By submitting your personal data and/or resume, you give consent to collection, use and disclosure of your personal data and/or resume by the company (or its agent) for the purpose of the processing and administration by company relating to this job application.
**We regret to inform that only shortlisted candidates would be notified. **
>We wish you all the best in your career search.

Fong Ming Fei (Alex)
>Registration Number: R1549345
>EA License Number: 06C2859
Skills Location: Near Admiralty MRT
Salary Range $4000 - $5500
Working Hours: Monday to Friday / 830am-530pm
Our Client specialist in Systems Integrator for Engineering, Information Technology, Security and Communications, providing holistic value engineering services and support to our clients.
Job Description:

Develops and implements policies and procedures to improve operations and function of the department.
Office maintenance (including copier, lighting and etc), monitors and procures needed supplies for office, utilities, reception, mailroom, and pantry.
Arrangement of newspaper, Read more
courier/mails, business card arrangement and cleaner duty.
Ensures a safe, secure, and well-maintained facility that meets environmental, health, and security standards.
Manages the maintenance and repair of machinery, equipment, and electrical and mechanical systems.
Handle business travelling matters and outstation claims for employees
Organizing Company or Business events
Handling security passes for employees and visitors
Manage planning and opening of offices, including location selection, office design, renovation and moving in.
Working alongside finance, legal and partners on all office administration matters
Supervise/negotiate contracts and purchase requests with service providers including office lease, travel agents, hotels, car companies, telephone companies etc.
Supervise maintenance of office records across all offices
Corporate insurance management
Licensing application / renewal
Prepare workstation for new hires
Ordering of hampers and condolences wreath

Requirements:

Project management
Written and verbal communication skills
Supervisor
Scheduling and planning
Leadership
Organizational skills
Attention to detail
Administrative writing and reporting skills

All Successful candidates can expect a very competitive remuneration package and a comprehensive range of benefits.

Please email your resume in a detailed MS Word format to [Click Here to Email Your Resume] stating
1) Current Drawn
2) Expecting Salary
3) Date Available
4) Reason to Leave each job:

We regret that only shortlisted candidates will be notified.

Angela Win Myint
People Profilers Pte Ltd,
10 Anson Road #09-01/02 International Plaza
Singapore 079903
Tel: 6805 0857
www.peopleprofilers.com
EA License Number: 02C4944
EA Personnel Reg no. R1984514
Job ID: 46674
Skills Our Client is a leading steel distributor located in the west, urgently seeking for:

Admin Assistant (Up to $1,800 / 5 Days / West)

Requirements:


Diploma in any field.
Experience in processing delivery order, purchase order and admin support.
5 days (Mon - Fri), 8:00am to 5:30pm.
Company transport provided to and fro from Jurong East to Office.
Salary up to $1,800, with AWS, VB and OT claimable.
Salary offered will depend on individuals' experiences and Read more
qualifications.
Able to commence work immediately or under short notice preferred.


Interested applicant, please deposit your resume to [Click Here to Email Your Resume]
Skills We are looking enthusiatic individuals to join us as Management Associates!

Programme Progression:

Management Assoicates are required to successfully perform the following roles as part of their progression with the company in retail operations:

Customer Service Executive ->Senior Customer Service Executive -> Supervisor -> Training Assistant Shop Manager-> Assistant Shop Manager -> Training Shop Manager -> Shop Manager

The Program

Phase 1:

Retail Exposure Program Trainees will undergo OJT by assigned buddy and perform Read more
the roles of sales/service professional and Shop Manager. Following are some hands-on skills that trainees will have to be competent at:

Shop Tour – Understanding the trading areas

Selling Floor – Display standards, color coordination of products etc

Stock Room – Inventory Management

Pricing & Product Knowledge

Promotion & Sales Process

Customer Service Standards

Sales / Targets Achievement

People Management and Development

Documentation and procedures

Phase 2:

Leadership Development Program Leading & Coaching Sales Associate in the retail outlets for the day-to-day sales and operations duties

Managing sales targets including setting and monitoring of sales targets

Responsible for maintaining professional standards of customer care including managing customer feedback, performing customer recovery and etc.

Managing inventories of the outlets including organizing the storeroom, ensuring adequate stock level & sizing

Managing visual display

Executing other administrative duties that include:

conducting staff appraisal, staff scheduling and roster, setting of sales targets and etc.

Quarterly presentations to the Operations Team and Management

Requirements:

Must have a Degree in Business Management or related discipline

Willing to work retail hours

Willing to work in a fast-paced environment.

Possess effective interpersonal skills and love to interact with people from all walks of life

Sales oriented and passionate for achieving of sales targets

Possess good salesmanship and sense of entrepreneurship

Able to work effectively with a diverse workforce i.e. people of different ages, races and etc

Maintaining a well-groomed, professional appearance while at work

Strong interest in fashion styling

Fun, vibrant & outgoing personality with great personal style

Keen sense of fashion and a passion for the fashion industry

To apply, please email resume with recent picture to tiffany@simonconsultancy.com

EA License:

10C5394

EA Reg. No:

R1101892
Skills
Responsibilities:
Monitor operation staffs attendance.

Collate Medical leaves certificates.
Procuring operation supplies.
Issue PO.
General admin data entry.

Requirement

Proficient in MS Office applications.
Excellent communication and interpersonal skills.
No experience require as training provided.

HOW TO APPLY:
Applicants who possess relevant experience for the above responsibilities are most welcome to apply. If you do not possess the above experience, your application will still be considered on individual merits and you may be contacted for other opportunities.
Please submit your Read more
updated resume in MS format by using the APPLY NOW BUTTON or send resume to [Click Here to Email Your Resume]
Our dedicated and approachable MCI consultants will get back to you soon for a confidential discussion.
Please include the following information in your resume:

Education background
Work experiences in point forms
Reason (s) for leaving
Current and expected salary
Date of availability / Notice period

By submitting your personal data and/or resume, you give consent to collection, use and disclosure of your personal data and/or resume by the company (or its agent) for the purpose of the processing and administration by company relating to this job application.
**We regret to inform that only shortlisted candidates would be notified. **
>We wish you all the best in your career search.

Fong Ming Fei (Alex)
>Registration Number: R1549345
>EA License Number: 06C2859
Skills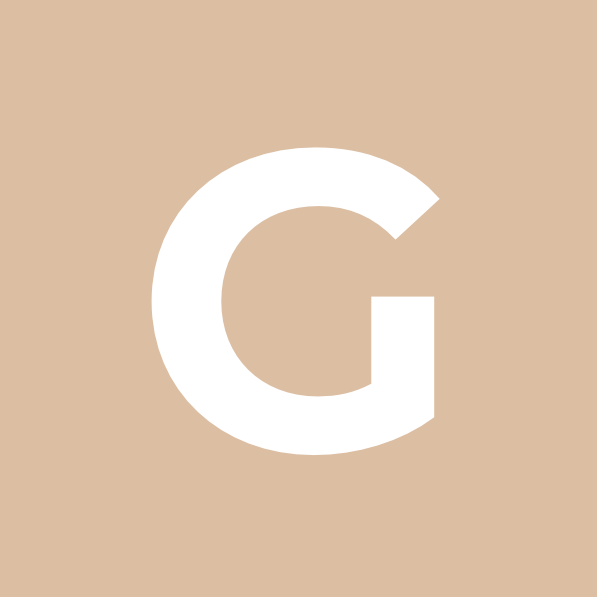 Job Responsibility

Managing and collecting debts of company debtors
Evaluating new credit requests and reviewing customers' credit rankings with banks
Ensuring timely payment of debts, Following up payments as needed, Negotiating re-payment plans
Processing and reconciliation of invoices, Responding to relevant client enquiries
Checking and posting of receipts to accounting systems
Preparation of statements, client status reports and all relevant information as required
Providing administrative support to the team

Job Requirements

Diploma/Degree graduate with min. 3 years Read more
of working experience.

We regret to inform that only shortlisted candidate will be notified.
To apply, please visit to www.gmprecruit.com and search for Job Reference: 16163
>To find out more about this opportunity, please contact Jaremy Ong at [Click Here to Email Your Resume].
>GMP Recruitment Services (S) Pte Ltd | EA Licence: 09C3051 | EA Personnel: Jaremy Ong | Registration No: R1876766
Skills

Responsibilties:

Collecting goods from a depot, warehouse or pick-up point and Loading the vehicle in a order that matches the deliveries that you will make.
Planning the route to make sure that deliveries are made on time and unloading goods at the right addresses
Getting signatures for goods and giving invoices when you deliver and ensure all completed invoice and delivery order to be submit to office admin.
Maintain and ensure cleanliness of vehicle.
Ensure functionality of Read more
vehicle, e.g tires, brakes, lights, gas, in good condition.
Worked as part of a team and support each others' route if necessary
Other ad-hoc duties as assigned
Vehicle can be driven home after delivery.

Requirements

Singaporean and Singapore residence only.
Minimum GCE 'N' Level or Nitec , bilingual in English and Chinese as need to converse with Mandarin speaking working associates.
Possess a Class 3 Licence with clean driving record.
Min. 1 year work experience as delivery driver and familiar with Singapore roads/buildings
Ability to work in fast paced environment
Ability to work under pressure with minimum supervision
Customer oriented with strong, tactful communication skills
Must possess a positive and professional attitude


To Apply >>
Please attach updated detail resume in MS WORD FORMAT(.doc file) and must include the following information :

Personal Particulars
Education/Qualification
Work experiences( period of employment & job duty) in point forms
Last drawn salary in each employment
Expected salary
Reasons for leaving each employment
Language proficiency
Earliest work commencement date / Notice period

(We regret that only shortlisted candidates will be notified)
Skills