Sign in or register for a JobTech account.
Jobs that require

git

skill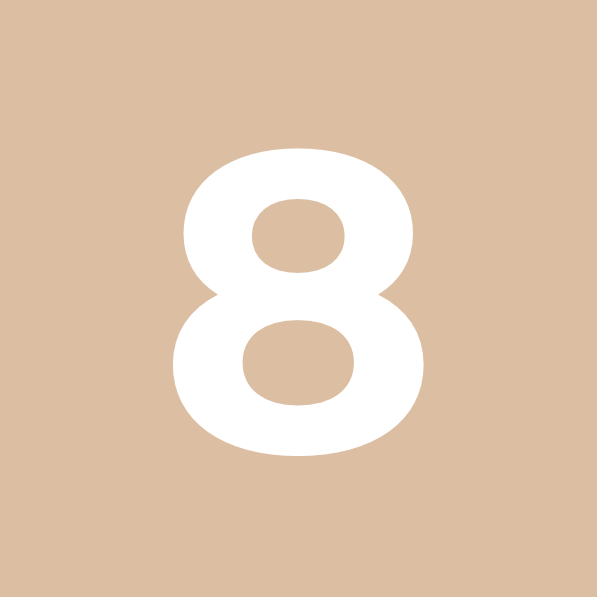 We are looking for a skilled web developer to join our team of innovative developers who are consistently raising the bar on user interface/experiences.
The ideal candidate is a talented developer with extensive technical expertise who can work alongside a team and independently in the creation, maintenance, and updates of our app. Proficiency in Angular 5 (and above), JavaScript, HTML, CSS, and other web services and program applications is Read more
essential to succeeding in this role.
What you will be doing:
· Develop well-designed, tested code using best practices for web-app development, including mobile and responsive site design.
· Develop web user interfaces, using standard HTML/CSS practices, while incorporating data from back-end databases and services.
· Develop or validate testing schedules, addressing all browsers and devices to ensure various computers can access the web-app.
· Maintain updated knowledge of new and emerging industry trends and technology.
· Meet regularly with business stakeholders and management to understand and refine business and functional requirements and determine project scopes and specifications.
· Ensure software stability via regression, support quality assurance, and perform unit and user-acceptance testing to identify bugs and ensure production operations run successfully.
· Work quickly and carefully to complete tasks, develop plans for completing larger projects, collaborate with team members, and suggest new solutions.
· Perform UI/UX coding, creating reusable objects and templates.
What you need to have:
· Bachelor's degree in web-developing, multimedia design, or related field.
· At least 2 years' experience planning and developing web-applications.
· Working knowledge of web applications, programming languages, and web services, such as APIs, CSS, CSS3, cross-browser compatibility, HTML, HTML5, JavaScript security principles, REST, SOAP, and web user interface design (UI).
· Working knowledge of Angular 5 (or above)
· Dedication to innovative, sophisticated designs and collaborative problem solving.
· Working experience in MacOS and Linux environments.
· Experience implementing and using modern web development workflows and operations using Scrum and Git.
The Ideal Candidate:
Interested to work in a startup environment and comfortable with rapid iteration of products
Have a deep interest in financial data and investments, understand financial ratios and statements
Skills Req. ID: 190922

Computer Vision / Machine Learning Engineer Intern (Autonomous Vehicles)

· Design and implement visual & LiDAR detection and tracking pipeline in the autonomous driving software system

· Work closely with the algorithm team design the specifications for the perception module

· Design and collect datasets for training

· Research and test various method and implement a robust solution on the vehicle

· Test, debug and troubleshoot software-related issues

· Plan and conduct Read more
tests (control, failsafe, drive test, etc.) on vehicles to ensure functionality and road-worthiness

· Analyze test data and provide recommendations

· Requirements:

o Computer Science / Computer Engineering / Electrical Engineering undergraduates or relevant experiences

o Python, C++

o Tensorflow/PyTorch, OpenCV, PCL, etc

o Git, CMake tools

o Hands-on experience with CNN models

o Familiar with Linux systems (Ubuntu) and the configuration of the system environment

o Analytical problem-solving skill

o Ability to work in dynamic and cross-functional "start-up" environment

o Self-driven learning attitudes and ability to work independently

o Preferred:

§ Familiarity with sensor perception, sensor fusion

§ Familiar with Robotic Operating System (ROS) middleware

Robotics Algorithm Engineer Intern (Autonomous Vehicles)

· Design and develop system architecture of autonomous driving software

· Implement and optimize algorithms in autonomous driving (perception, SLAM, planning, control)

· Research on various algorithms, select the most suitable solution and implement it on the vehicle

· Work closely with other teams and responsible for the overall system integration

· Test, debug and troubleshoot software-related issues

· Plan and conduct tests (control, failsafe, drive test, etc.) on vehicles to ensure functionality and road-worthiness

· Analyze test data and provide recommendations

· Requirements:

o Computer Science / Computer Engineering / Electrical Engineering undergraduates or relevant experiences

o C++ (preferred), Python

o Git, CMake tools

o Experience with software development

o Analytical problem-solving skill

o Ability to work in dynamic and cross-functional "start-up" environment

o Self-driven learning attitudes and ability to work independently

o Preferred:

§ Familiarity with control theory, planning, and localization

§ Familiar with Linux systems (Ubuntu)

§ Familiar with Robotic Operating System (ROS) middleware

Software Engineer Intern (Autonomous Vehicles)

· Design and implement the graphical user interface (GUI) on the vehicle

· Develop web app with online booking service for the autonomous vehicle service

· Improve on the in-vehicle user interface.

· Test, debug and troubleshoot software-related issues

· Plan and conduct tests (control, failsafe, drive test, etc.) on vehicles to ensure functionality and road-worthiness

· Analyze test data and provide recommendations

· Requirements:

o Computer Science / Computer Engineering / Electrical Engineering undergraduates or relevant experiences

o C++, JavaScript

o Git, CMake tools

o Experience with software development

o Analytical problem-solving skill

o Ability to work in dynamic and cross-functional "start-up" environment

o Self-driven learning attitudes and ability to work independently

o Preferred:

§ Familiarity with control theory, path planning and localization

§ Familiar with Linux systems (Ubuntu)

§ Familiar with Robotic Operating System (ROS) middleware

§ Familiar with web-development, cloud service architecture and UI design

All qualified applicants will receive consideration for employment without regard to race, color, religion, sex, sexual orientation, gender identity, national origin, veteran or disability status.

For US Sites Only: To request assistance with the application process and/or for reasonable accommodations, please contact Micron's Human Resources Department at 1-800-336-8918 or 208-368-4748 and/or by completing our General Contact Form

Keywords: Singapore || Central Singapore (SG-01) || Singapore (SG) || Frontend Manufacturing || Intern || Internship || Engineering || #LI-IT1 || Tier 1 ||
Skills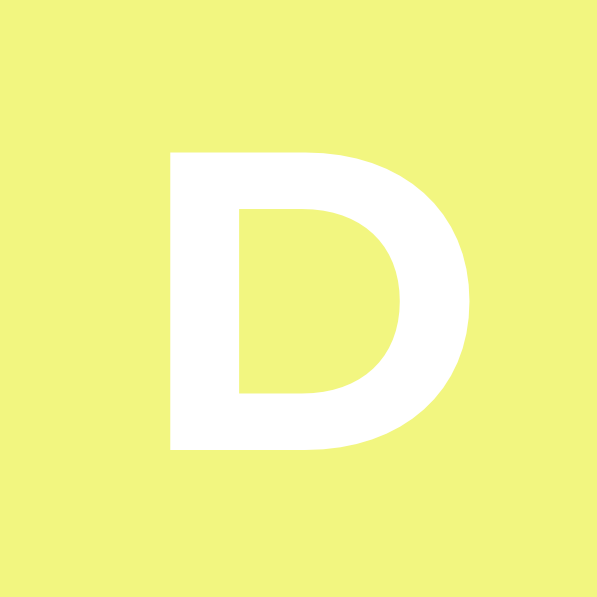 Mob

ile Developer - iOS & Android

We are looking for Mobile Developers with 3-5 years' experience in iOS & Adroid engineering.

As part of the Experience Innovation Group (EIG) in the CTO office, the

Software POC team needs people that can imagine new products, solutions and

technologies – then quickly build them into tangible prototypes that can be

tested.

At EIG we are a diverse range of people who have worked in

industrial design, UX Read more
development, consulting, film, data science and more, all

working together to create amazing solutions that have real impact at scale for

customers. We're a multi-functional, agile team with all the skills and

capabilities to interact with customers, research and gather insights, explore

future technologies, and develop them into products.

Our new Singapore innovation centre is a key part of Dell's

vision – come join us and you'll get to use your skills to explore, research

and build ground-breaking products and experiences where your ideas will make a

real impact on our customers. We are a global team with a global remit who work

across the full range of Dell products and brands like Alienware, XPS and

Precision – exploring topics from the future of collaboration to the future of

gaming & e-sports.

To give you a taste of the kind of things we get to think about,

then here are some of the concept ideas Dell presented at CES this year:

https://www.zdnet.com/article/ces-2020-dells-future-folding-dual-screen-and-handheld-gaming-devices/

Find out more about the work EIG does here:

http://www.dellexperienceinnovation.com/

If you'd like to join a group that's focused on exploring

augmented reality, human-centered design and the future of computing then you

are the right place.

We are Experiences First.

Key Responsibilities

Participate in early stage design process and research, working

with a wide variety of people to frame a set of solutions around the future of

computing. Then identify opportunities to test these concepts with prototypes,

and rapidly build them first for the purposes of testing & validation, then

as a full specification for engineering.

You should have the bravery to challenge the status quo and

think different; thrive in ambiguity; work out loud together; thrive in a

culture of giving 'tough' love to care for each other and the ideas; be ever

curious, always connecting the dots.

You will:

Be a person who thinks of new ideas and fresh ways to try

things, with a sound technical grounding.

Work with the wider team to scope & build POC's for testing

and further development

Be comfortable with stepping outside your domain area and learn

other types of development, particularly around AR systems.

Bring industry standard mobile development best practices &

processes to projects

Essential Requirements

Strong iOS development skills and experience, prior record of published

products

3-5 years' experience in mobile software development

BS/MS in CS or other relevant educational background

Excellent communicator and able to thrive in a fluid, flexible and

at times ambiguous innovation environment

Working knowledge of version control systems (ie GIT/SVN) and

CI/CD processes, along with Agile practices

Desirable Requirements

Unity or AR/VR development experience

Front-end development familiarity, ie React or Angular

Experience with new platforms like Flutter, and cloud services such

as AWS/Azure

Dell Technologies is a unique family of businesses that helps

organizations and individuals build their digital future and transform how they

work, live and play—providing customers with the industry's broadest and most

innovative technology and services portfolio. We value our customers, winning

together, innovation, results and integrity. Grow your career with a highly

competitive salary, bonus programs, world-class benefits and unparalleled

learning and development opportunities— all at a company that is proud to be

diverse and inclusive. Learn more on how we are closing the diversity gap here.

Dell is committed to the principle of equal employment

opportunity for all employees and to providing employees with a work

environment free of discrimination and harassment. All employment decisions at

Dell are based on business needs, job requirements and individual

qualifications, without regard to race, color, religion or belief, national,

social or ethnic origin, sex (including pregnancy), age, physical, mental or

sensory disability, HIV Status, sexual orientation, gender identity and/or

expression, marital, civil union or domestic partnership status, past or

present military service, family medical history or genetic information, family

or parental status, or any other status protected by the laws or regulations in

the locations where we operate. Dell will not tolerate discrimination or

harassment based on any of these characteristics. Dell encourages applicants of

all ages. Read the full Employment Opportunity Policy here.
Skills Responsibilities:

Strong problem-solving skills, and ability to think creatively while ensuring processes and procedures are properly followed

Build tools, frameworks, and other infrastructure needed to support automation

Design, code, and implement automation framework and tests in Java

Create, maintain, and execute functional, regression, and exploratory tests

Report defects in a timely fashion and work with the Development team to manage defects until issues are resolved

Provide test case coverage and defect metrics to substantiate Read more
release decisions

Assist in on-going process improvement efforts related to Quality

Proactively create test cases for the known defects and integrate them into the automation suite

Must be able to work independently with minimal supervision in a team to test, release rollout and support software applications for PayPal

Work with business units to crystallize business needs into product features

Work with engineering managers, engineers to develop innovative solutions that meet market needs w.r.t functionality, performance, reliability, realistic implementations schedules and adherence to development goals and principles

Develop new team capabilities to ensure continued competence and relevance in supporting software development needs of PayPal's business

Follow the team processes like Agile etc.

Job Requirements:

BE in Computer Science or Engineering and 5-6+ years related industry experience

Highly competent with exposure in the following:

Service and UI automation experience across web and mobile applications

Java programming in Linux/Unix environment for at least 3 years

OO-based analysis and design

Understanding of SOA / Web Services

Software design and Quality analysis methodologies, including Agile methods

Source Control (GIT experience is an advantage)

Testing frameworks such as Junit, TestNG is mandatory

Using API tools like postman etc.

Scripting Languages (Shell, Python, Perl) would be a plus

Jenkins/Hudson, Maven/Ant for release management. Ability to understand ECI/ECD pipelines

Development background would be an added advantage

Highly analytical, innovative, and able to think strategically and to develop comprehensive detailed specifications

Good understanding of QA methodologies and sound knowledge of QA Automation processes and tools

Excellent verbal and writing skills; ability to produce clear, concise communications and documentation

Highly effective at working in cross-functional groups and getting results in matrix organizations

Excellent time management skills and ability to work on concurrent assignments with different priorities

Working knowledge in the In-Store Payments industry (Card, NFC, QR) is an added advantage
Skills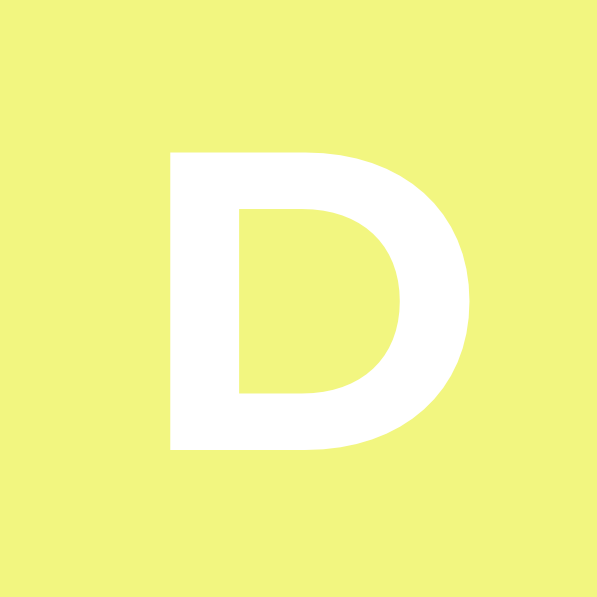 !*!Business Function Group Technology and Operations (T&O) enables and empowers the bank with an efficient, nimble and resilient infrastructure through a strategic focus on productivity, quality & control, technology, people capability and innovation. In Group T&O, we manage the majority of the Bank's operational processes and inspire to delight our business partners through our multiple banking delivery channels. Responsibilities We are seeking a technically strong candidate to Read more
join the team as a SDET Lead who will work closely with other Engineers, Architects, and DevOps engineers to help us deliver quality software in a reliable and predictable manner using test automation. You will be a technical mentor for your team members. You will work closely with your peers, managers, product, design and operations teams to deliver solutions that meet business requirements. Specific duties and responsibilities include. Define and implement end to end test strategy and test automation for Bank's major initiativesProvide technical leadership and guidance to both team members and project peersChampion engineering excellence, establishing metrics and process for regular assessment and improvementProblem-solving skills and the abilities to analyse quantitatively, understand product technical requirements and effectively translate to testing deliverables.Participation in all Scrum meetings and ritualsHelp teams and stakeholders write appropriate test criteria for each user story during sprint planning meetingsCollaborate with developers to write automated unit tests prior to writing feature code.Facilitate and encourage testing with end users.Coach and mentoring C2E application teams on agile testing and test automation.Device the test environment strategy for C2EManage and govern the E2E test environmentsDefine and manage E2E test data for various initiatives Requirements 5-8 years of experience in leading the testing on large complex projects/programmes as a lead or hands-on managerHands-on experience with agile methodology and Strong technical knowledge – able to code Significant hands-on experience in solution design in the development of automated tests leveraging Java using BDD tools such CucumberExperience automating testing in multiple technologies –Mobile, Web, Microservices, Experience automating through the UI, API and web servicesUnderstanding of Web fundamentals (HTTP, REST, JSON etc.), 2 tier/3 tier architectures.Mobile applications testing and automation (native applications, mobile browsers, remote devices)Understanding of Microservices architecture and Stubbing (good if he/she has knowledge of spring frameworks and wire mock)Understanding of Message Queues, Kafka – how to testBuilding and maintenance of Automation Frameworks (or at least understand the package structure and different aspects of it)Excellent knowledge of Data models, database queries and knowledge of RDBMS/NoSQL platforms.Code versioning and build/deploy tools, CI/CD e.g. git, Jenkins etc.of QA practices\: black box, white box testing; performance testing, regression and exploratory testing.Technologies like Ansible, Containers, Kubernetes etc. is a plus.Possess excellent verbal and written communication skills Apply Now We offer a competitive salary and benefits package and the professional advantages of a dynamic environment that supports your development and recognises your achievements.
Skills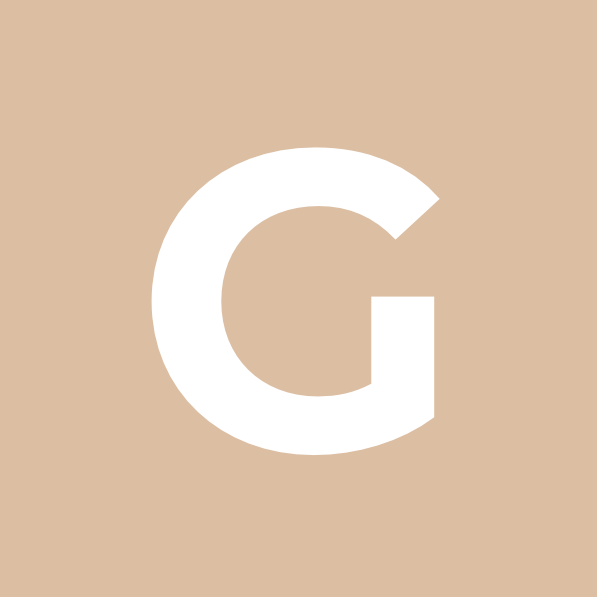 Responsibilities:


Undertake the development and delivery of healthcare automation software, including requirement analysis, design, code, unit test, test, integration (in-house and on-site), documentation and communication of design.
Develop and test responsive user interfaces with cross-browser compatibility
Creating custom, general use modules and components which extend the elements and modules of core Angular
Perform gap analysis and continuous improvement in software solution developed.
Plan/Estimate stories
Backlog Review of development tasks
Collaborate with a team of software Read more
engineers and assisting less experienced members of the team


Requirements:


Degree in Computer Science, Engineering or Information Technology
5 to 8 years relevant experience in Software Development. Includes at least 2 years of experience in User Interface Framework and application development using Angular, RxJs, CSS/SCSS/SASS/LESS.
Experience in a commercial software product development environment
Experience with Code management tools such as Git.
In-depth knowledge of Angular, CSS/SCSS and development of HTML 5 user interfaces
Knowledge in OOAD
Software design and development experience with web-based user interfaces. Experience in web technology which include and not limited to REST, and web services.
Designed and developed at least 1 Windows or Web application involving user requirement gathering, system architecture design, UI design, implementation, testing and delivery.
LINUX and Windows operating systems development experience
Continuous integration tools e.g. Jenkins, Sonar, Team City
Database design and ability to troubleshoot performance issues related to Server/Network or Database (good to have)
Able to work independently and also as a team.



Additional info:


Able to travel overseas for biz training / meeting in short notice for short duration.


To apply, please visit www.gmprecruit.com and search for Job Reference: 16155
To learn more about this opportunity, please contact Yingying at [Click Here to Email Your Resume]
We regret that only shortlisted candidates will be notified.

GMP Technologies (S) Pte Ltd | EA Licence: 11C3793 | EA Personnel: Lai Yingying | Registration No: R1110239
Skills
Reporting to the Director, Division of Information & Communications Technology and Manager (Enterprise Application), this position is part of the applications development team that manages the College's enterprise applications. You are required to perform user requirement studies, database and software design, application development, implementation and providing technical support to users. In addition, you will be responsible for User Acceptance Testing, user training and maintenance of system documentation. You Read more
may also be required to manage and work closely with vendors to ensure operational efficiency and the smooth running of the systems to meet College's business objectives.

Requirements:

Bachelor's Degree in Computer Science or a related discipline.
3 years and above or equivalent of relevant experience. Fresh graduates with a passion for applications development may also apply and will be considered for Executive position.
Experience in gathering user requirements, performing system design and analysis, developing applications, conducting testing with users, deployment and providing documentation.
Hands-on application development experience in at least one complex project using .NET (VB and C#) framework 4, MS SQL database, reporting services, frontend web framework e.g. Angular, NodeJS, React, real-time database e.g. Firebase.
Experience in implementing solutions that is device independent, with responsive UX.
Experience in SCM (Source Control Management) like GIT and CI/CD (Continuous Integration/Continuous Deployment).
Experience in providing technical guidance to developers, and managing developers ensuring system are developed according to design.
Strong written communication skills and interpersonal skills.
Good organisational and project management skills.
Good initiative and customer service skills.
Ability to work well independently and as a member of a team and collaborate with colleagues at all levels.


Please submit your letter of interest, current curriculum vitae and any relevant supporting materials, indicating current and expected salary and enclosing a recent passport-sized photograph, by e-mail to: [Click Here to Email Your Resume] before closing date 16 July 2020 or in writing (stating clearly the position applied on the envelope) to:

Director - Division of Human Resources
LASALLE College of the Arts
1 McNally Street, Singapore 187940

Information on the Institution and the position advertised above can be found at www.lasalle.edu.sg

We regret that only shortlisted candidates will be notified.
Skills

Are you seeking the new norm career opportunities?
>
We are helping Thatz International Pte Ltd to identify suitable talents to help them to grow their business in the new norm. Selected talents will be placed with them to carry out their Next-Generation ICT Engagement and Consultancy (Thatz 2.0) or Outsourcing business.


Thatz Resources Pte Ltd (Agency License No. 04S4557) has been established since the Year 2000 to recruit the right Read more
IT candidate that meets our clients' requirements at all levels. We always have great success in matching the best candidate with the job openings.

Our Future is Thatz. Your Future is Bright.

ARE YOU THATZ ONE?

Junior ArcGIS Developer – Jurong Area

Primary Responsibilities:

To perform application requirements' analysis and design proposal, development (new requirements), enhancements (change requirements), implementation (testing, documentation, training), as well as, support and maintenance (troubleshooting, defect fixing, upgrades).
Design, configure and manage Geodatabases to support multiuser editing and application usage.
Monitor and review the operation support issues and enhancement task with key users, support team and reporting manager.
Collate and review enhancement request with key users and reporting manager, including impact analysis, prioritisation and efforts required.
New technology exploration and conduct proof-of-concept.


Job Requirements:

A Degree in IT, Computer Science, Engineering, Science or its equivalent. At least 3 years of relevant working experience.
Familiar with ESRI ArcGIS Suite of Product version 10.6 and above.
Experience in GIS related application development and maintenance (ArcGIS API for Javascript, ArcGIS Pro SDK, ArcObjects SDK for .Net, Python/ArcPy/ArcGIS Model Builder, and C#).
Experience with web development (JavaScript, CSS/HTML).
Experience in the following area will be an added advantage:

React, C3.js, D3.js
Git
Ms Visual Studio 2012 and above, Ms SQL Server 2012 and above

Certified ArcGIS Desktop Developer Associate or Web Application Developer Associate will be added advantage.
Locals preferred.


Key objective of this role:
>To deliver awesome user experience through result oriented outcome with friendly service disposition ...we call it Thatz Way!

As a people developer, we embrace Thatz Delight for:

Annual Increment based on your job performance
Company events and annual awards (subject to Covid-19 situation)
Community and sustainability support


As an advocate for fair employment, we strive to do our best to render objective and merit based considerations for all applications, and we shall communicate with you personally when short-listed. For those who are not short-listed, your profile will be kept for other opportunities where suitable.

Best wishes to your job search!

Feel free to recommend this position to your friend(s) or relative(s) who may meet our needs and be rewarded.

For more information about THATZ and other job listings, please visit: www.thatz.com
Please like our Facebook: www.facebook.com/thatz.international
LinkedIn: www.linkedin.com/company/thatz-international-pte-ltd
Our Software Product: www.thatzcontact.com and https://yummydurian.com
Skills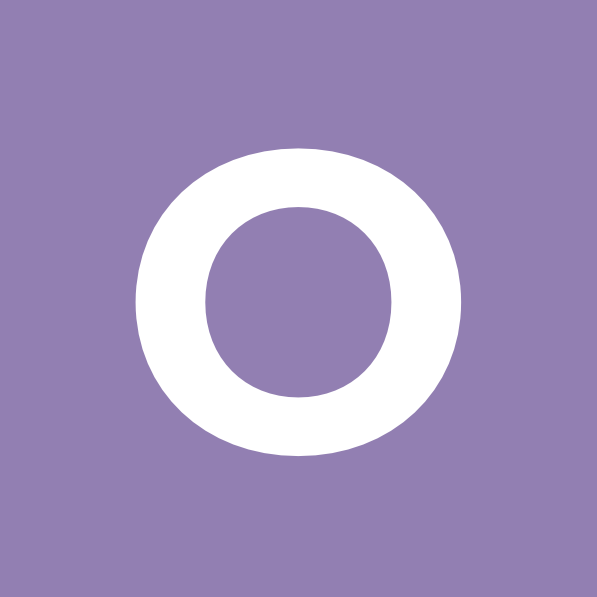 Responsibilities:
>• Design cloud system based on client's requirement by utilizing cloud services and tools such as AWS, Microsoft Azure or Google Cloud.
>• Work on cloud platform setup, implementation and administration
>• Integrate or deploy third party projects into system
>• Administrate, configure and troubleshoot applications in Linux or Windows environment.
Requirements:
>• Good Diploma/Degree in IT or related fields.
>• Minimum 2 years' experience designing and configuring any Linux distribution and/or Window servers.
>• Read more
Experience with system customization and development.
>• Experience setting up cloud platform such as AWS, Azure, GCP etc.
>• Ability to communicate value, progress of projects to required stakeholders.
>• Proficient in one of server-side scripting languages such as Python.
>• Experience in DevOps, CI/CD techniques such as GIT, Jenkins, Bamboo, SonarQube.
>• Experience in infrastructure automation tool such as Ansible, Terraform takes a big advantage.
>• Experience in containerization such as Docker and Kubernetes orchestration is a plus.
>• AWS certified solution architect is a plus.
>• GCP certified engineer is a plus.
Please submit resumes to [Click Here to Email Your Resume] with the following details in MS Word format:

- Position applying for
>- Current remuneration
>- Expected remuneration
>- Notice period

John Goh Meng Chye

EA License No : 06C4642
>EA Reg No : R1102621
Skills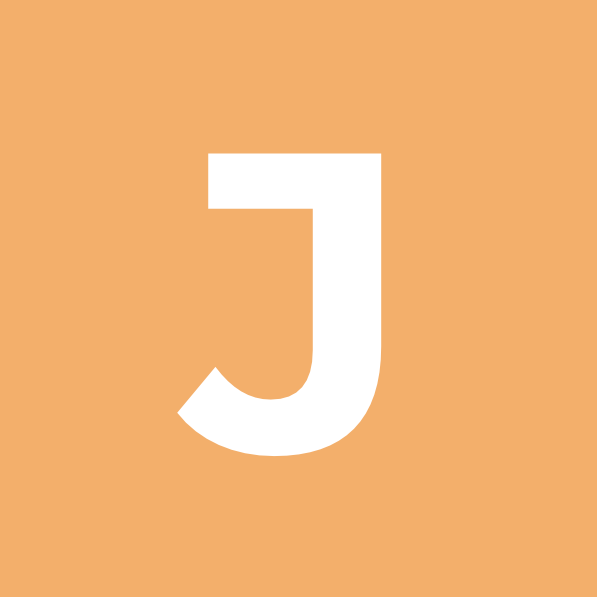 Jump's Singapore office was formed in 2011 to expand the firm's reach across the emerging and mature markets of Asia. The office has grown in size, catering to brilliant minds passionate about solving quantitative & algorithmic challenges while tackling the region's unique business challenges. As part of our elite Singapore team, you will work collaboratively with colleagues of diverse backgrounds, all focused on creating innovative solutions that position Read more
the firm for the future.

At Jump Trading, you will find a group of driven, dynamic people with an unvarying focus on staying ahead of the ever-changing markets. As a part of Jump's dynamic environment, whether as a trader, or a member of our technology group, you will have an excellent opportunity to develop your career.

Being part of our Global Networking Team, you will get a chance to work closely with some of the brightest minds in the industry and make a large impact on the success of the firm. Successful candidates will have the ability to work on one of the highest performance networks in class with multiple resources at their disposal. We are looking for exceptional talent that can work closely with multiple teams and continue to take our infrastructure to the next level.

What you'll do:

Own and manage strategic projects to implement and optimize low latency and high performance network infrastructure at various data centers throughout the world

Support and troubleshoot a hybrid wireless and wired low latency and high performance network infrastructure

Utilize monitoring tools and take data driven approach to locate, diagnose and resolve network related issues throughout the network infrastructure

Communicate impact of network related issues to traders, developers and other business resources

Leverage automation skills and take a "dev ops" approach to improve efficiency of solving complex network infrastructure issues, network management, and maintenance of trading applications

Assist in documentation of new processes and procedures to improve team efficiency

Demonstrates a high level of energy, results driven and able to work under pressure with tight deadlines.

Skills you need:

Bachelor's Degree in Information Technology, Computer Science or related field preferred.

7+ years of hands-on networking experience with at least 1 year of scripting experience.

CCNP certification or equivalent required.

Advance knowledge and troubleshooting of Ethernet, IP networking, and TCP/IP.

Advance knowledge of Switching, Routing (OSPF, BGP) and Multicast (IGMP, PIM).

Experience supporting a large scale global network environment.

Experience with scripting languages (Python preferred) and expertise with GIT and REST or JSON.

Experience working with big data storage and warehousing tools (such as influx, Grafana, sql, Splunk).

Strong Linux Shell (all utilities) experience.

Strong written and verbal communication skills

Experience working with telecommunication providers. Planning, pricing, procure, and delivery.

Experience planning for space, power, and structure cabling within data center environments.

Previous experience demonstrating strategic thinking skills and maturity in tackling complex problems, dealing with people, technology and processes.

Ability to work well as part of global team in a fast-paced environment. Encourages participation and values collaboration with all team members spread across multiple offices.

Demonstrates good judgment, ability to evaluate short and long-term impact, and confidence to select and execute decision when required and take full responsibility for end results.
Skills