Sign in or register for a JobTech account.
Jobs that require

git

skill

Job description:

Develop mobile apps and collaborate with cross-functional teams to define design and ship new features for the company.
Work in the mobile business framework design and maintain.
Continuously discover, evaluate, and implement new technologies to maximize development efficiency.

Requirements:

BS/MS degree in Computer Science, Engineering or a related subject
Proven working experience in NATIVE iOS app development using Objective C or Native Android app development.
Experience with iOS Core Frameworks and third-party SDKs Read more
or Android SDK and Core Frameworks.
iOS:
>
>Hands on with Swift language
Experience with dependency managers such as Cocoa-pods or Carthage.
Experience in designing and developing user interfaces using XCode, Interface Builder and Storyboard using Size Classes and Auto layout.

Android:
>
>Strong knowledge of design patterns like MVC, Facade, Observer and Singleton patterns is a plus.
Experience working with remote data via REST and JSON.
Experience with third-party libraries and APIs

Solid understanding of the full mobile development life cycle.
Working knowledge of version control system such as GIT is required.
Ability to read, write and communicate in both English and Mandarin.

The above information on this description has been designed to indicate the general nature, and level, of the work performed by this position. It is not designed to contain, or be interpreted, as a comprehensive inventory of all duties, responsibilities and qualifications required.

Interested candidates may also apply or write in to CS Chua, EA 12C6130/ R1548619 [Click Here to Email Your Resume]. Shortlisted candidates will be contacted for a discussion.
Skills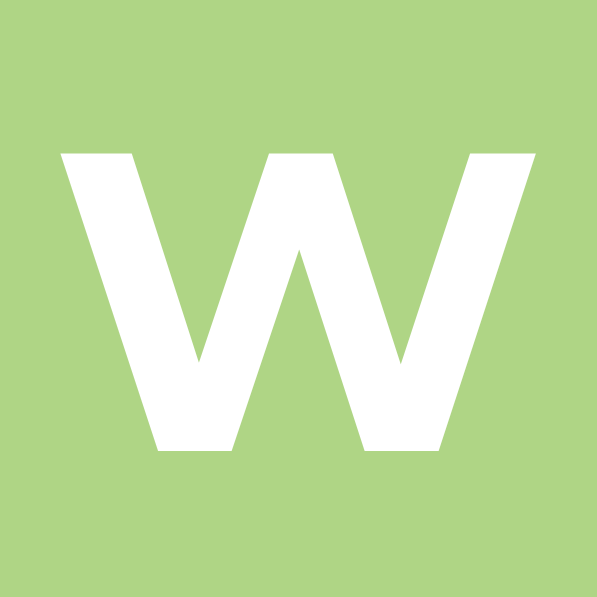 Wego is looking for a Data Analyst to join our data team in Singapore. We are a growing global meta travel search provider and as the company scales, so does our data. Data is key to empowering our product, marketing, sales and operations teams to function effectively and efficiently. You will help our team to continue this empowerment through database management, model development and analysis.

Key areas of responsibility:

Data Read more
management

Help maintain the "source of truth" Analytical Database for Wego. Work with stakeholders upstream of data team such as product and data engineering to define data structures and schema. Work with stakeholders downstream of data team to understand analytical and business reporting needs. Hands-on data debugging, development and deployment skills would be required.

Data Analytics

Applies appropriate analytical techniques to generate information from master data to support decision-making for various stakeholders. Run data-driven project that would put our data to good use. These can be in various forms such as visualization reports, scheduled tasks and scripts, aggregated tables etc.

Technical skills:

Experience maintaining scripts and processes to generate analytical datasets.

Ability to work in advanced Python and SQL to manipulate and transform data.

Ability to run and deploy tasks using deployment tools such as Git / Jenkins / Airflow.

Experience working with major Big Data technologies such Bigquery (internal tool), Redshift, Hadoop / Spark etc would be a plus.

Knowledge of cloud platforms such as Google Cloud Platform (internal tool), Microsoft Azure, Amazon Web Services (AWS) would be a plus.

Experience working with data visualization tools such as Tableau, Qlik, Chartio etc.

Requirements:

Comfortable working within large, complex databases and data warehouses.

Demonstrates sound knowledge of data processing concepts- transforming raw data into processed, ready to use analytical datasets.

Solid experience in working in SQL and Python.
Skills You will be working with product managers in a team of experienced developers to develop, scale and maintain the customer-facing components and microservices of our platform. Every day your solutions will handle billions of ad auctions, bid on hundreds of millions of auctions and deliver tens of millions of adverts, all the while capturing detailed metrics and data for advanced processing. You will demonstrate superior development skills and Read more
experience to ensure that your solutions scale and are of the highest reliability and quality.

You will analyse requirements, design and architect solutions, implement your solutions, request and review PRs, perform unit and integration testing, release code into production and monitor it in real-time. The code you write will be legible, tested and maintainable.

You will love working in small, collaborative teams that develop in small iterations and deploy enhancements and new functionality in frequent incremental steps.

The job responsibilities include:

Develop, maintain, and enhance existing components in our systems. Make sure they are fault-tolerant and scalable while delivering the best possible user experience

Solve complex problems whose solutions deliver the best value to our customers

Deliver clear, readable, maintainable and tested solutions using Ruby, RubyOnRails, JavaScript, ReactJS and other libraries and technologies as appropriate

Craft beautiful, intuitive UI components for our customer using HTML and CSS

Work in tandem with other engineering and product teams to deliver full-stack solutions

React quickly to any production issues and come up with rapid fixes.

Requirements

BS, MS, or PhD in Computer Science or similar technical field

4+ years experience developing large web applications

Demonstrable ability with Ruby and RubyOnRails

Demonstrable ability with JavaScript and ReactJS

Experience developing with HTML and CSS

Familiarity with software development best practices and agile methodologies, for example TDD, Git flow, code review, etc.

Familiarity with CI/CD tools and supporting environments such as Jenkins and Docker

Working knowledge of SQL (we are using MySQL and Postgresql)

Familiarity with at least one NoSQL product, eg as Redis, ElasticSearch, DynamoDB

Developed and deployed solutions in the cloud (AWS, GCP, Azure or similar

The ideal candidate will additional demonstrate knowledge and capability across one or more additional areas

The Ad tech industry

AWS (EC2, ECS, S3, Kinesis, etc)

ElasticSearch

Microservices architecture
Skills Responsibilities:

Analyse, design, develop and implement mobile and/or web-based applications.
Develop Front-end and/or back-end applications.
Support product implementation and maintenance.


Required Skills/Qualifications:

Diploma/Degree in Computer Science.
Strong programming skills and good problem solving skills.
At least 1 year of extensive experience in 1 or more of these tool sets:

ReactJS/Redux, CRA/DVA, React-Router, MUI/Antd, or
PHP, JSON, Bootstrap
Java, Python or NodeJS

Working experience with one or more of these tools: Yarn/NPM, Docker, Git, SVM.
Experience with mobile application or web-based/ Read more
web services applications
Experience in AWS cloud platform. AWS certification is a plus.
Proactive, able to multitask and work independently.
Skills
Your Role

Are you motivated to deliver frontend applications with great usability for UBS e-Banking? Do you want to play the vital part in the design of our future solutions that support the company's business needs in banking? Would you like to be a part of an inspiring team focussed on successful deliveries? We're looking for someone like you to:

Design and implement user-friendly frontend applications which integrate seamless in Read more
our e-Banking

Be part of a strong team and contribute to team success

Translate business requirements (functional and non-functional) into technical designs

Drive excellence in: software design & analysis, development methodologies, oral/written communication, requirements analysis and effort estimations

Challenge the status quo and come up with new ideas and solutions

Join us

We're a truly global, collaborative and friendly group of people. Having a diverse, inclusive and respectful workplace is important to us. And we support your career development, internal mobility and work-life balance. If this sounds interesting, apply now.

Disclaimer / Policy Statements

UBS is an Equal Opportunity Employer. We respect and seek to empower each individual and support the diverse cultures, perspectives, skills and experiences within our workforce.

Your team

You will be part of the APAC Touchpoint Development team based in Singapore; working with local & global developers, and business across APAC and Switzerland.

Your expertise

You have:

Bachelor's Degree/ Master's Degree in Computer Science, Engineering or a related subject

Comprehensive knowledge in Software Engineering with JavaScript, React (incl. Redux/Flux) and JSX

Deep understanding of frontend development tools and technologies (e.g. NPM, Webpack, JS Unit Testing, GIT / GITHUB, CSS Pre- and Post-Processors, Responsive Webdesign, REST / SOFEA, ...)

Fundamental experience in designing secure, robust and scalable frontend applications

A strong understanding of the software development lifecycle and Agile methodologies

Relevant experience in front end application development for banking industry is a plus

You are:

a strong software engineer with high dedication to frontend development

showing high degree of creativity by designing user-friendly applications

a good team player who is energetic with positive / can-do attitude

analytical skilled person who manages to cope with complex challenges in software engineering

a strong written and verbal communicator, comfortable interacting with colleagues globally

motivated and a self-reliant person

quality driven

reliable partner who's known for delivering in time
Skills You will be working with product managers in a team of experienced developers to develop, scale and maintain both the high throughput, low latency applications and microservices and the data processing pipelines that power the core of our platform. Every day your solutions will handle billions of ad auctions, bid on hundreds of millions of auctions and deliver tens of millions of adverts, all the while capturing detailed Read more
metrics and data for advanced processing.

You will analyse requirements and design solutions, estimate and implement your solutions, request and review PRs, perform unit and integration testing, release code into production and monitor it in real-time. The code you write will be legible, tested and maintainable.

You will love working in small, collaborative teams that develop in small iterations and deploy enhancements and new functionality in frequent incremental steps.

Your job responsibilities are:

Develop and maintain existing high performance systems. Make sure they are fault-tolerant and scalable

Work on complex problems trying to deliver maximum results with limited time and compute resources

Deliver clear, readable, maintainable and testable solutions using Java

Work in tandem with other engineering and product teams to deliver end to end solutions

Quickly react to any production issues and come up with rapid fixes.

Requirements

BS, MS, or PhD in Computer Science or similar technical field

4+ years experience in Software Development

2+ years experience developing large scale and/or high performance distributed systems

Strong practical experience in core Java; familiarity with Spring Boot, Docker, SQL, at least one additional programming language

Familiarity with software development best practices: TDD, Git flow, code review

The ideal candidate will additionally have experience in one or more of the following areas:

Working in Ad tech industry

AWS (eg EC2, ECS, Elasticache, S3, Kinesis)

Data pipelines (Hadoop, Spark, Kafka)

Microservices architecture

High performance, low latency, real-time systems
Skills

Are you the right person we are looking for as our team player to support our business growth? As part of our Next-Generation ICT Engagement and Consultancy (Thatz 2.0) growth roadmap, we are seeking keen candidates to join us on our journey as we scale towards greater heights.

Founded since 1998, Thatz International has now evolved into the Next-Generation ICT Engagement and Consultancy establishment.

Thatz 2.0 offers leading edge ICT Read more
& Digital Solutions, as well as, world class Services to organizations, companies or institutions seeking to further their operations or businesses excellence.

A BizSafe3 and TAFEP pledge company, Thatz International has been recognized through various achievements such as Singapore SME1000 since Year 2013 and Total Defense Award since Year 2012. The Founder has also been recognized with the inaugural Teochew Entrepreneur Award 2016.

Join Thatz now to maximize your true potential to the fullest by excelling in your CAREER!

ARE YOU THATZ ONE?
Geographic Information System (GIS) Analysts / Developers / System Engineers
>
Primary Responsibilities:


GIS 3D Analyst

Understand requirement from internal and external users and integrate GIS 3D for analyses and applications.
Integrate 3D data from various data sources such as BIM file and points clouds.
Administrate and maintain GIS 3D data store and scene services.
Stay abreast of new 3D GIS trend and technologies.
Prepare deployment documents and deployment.
Tasks as designated by the organization.



GIS 3D Developer

To perform application requirements' analysis and design proposal, development (new requirements), enhancements (change requirements), implementation (testing, documentation, training), as well as, support and maintenance (troubleshooting, defect fixing, upgrades).
Design, configure and manage Geodatabases to support multiuser editing and application usage.
Monitor and review the operation support issues and enhancement task with key users, support team and reporting manager.
Collate and review enhancement request with key users and reporting manager, including impact analysis, prioritisation and efforts required.
New technology exploration and conduct proof-of- concept.



GIS System Engineer

Administrate and maintain the ArcGIS Portal such as users, groups and access to GIS resources.
Administrate and configure the web app such Insights, Operation Dashboard, Story Map and web app builder.
Administrate and fine tune the performance of ArcGIS Server if necessary.
Administrate and maintain ArcGIS Geodatabase such as replication and versioning.
Communicate with internal and external technical resources to address user requirement, resolve technical issues and providing guidance to users on matters related to ArcGIS Server and ArcGIS Portal.
Plan and execute technical upgrade for ArcGIS Server and ArcGIS Portal including geodatabase.
Prepare deployment documents and deployment.


Job Requirements:


GIS 3D Analyst

Bachelor's Degree of IT, Computer Science, Engineering, Science or its equivalent. At least 3 years of relevant working experience.
Familiar with ESRI ArcGIS Suite of Product version 10.6 and above.
Familiar with Microsoft SQL Server database.
Strong understanding of GIS 3D concepts.
Experience in ArcGIS Pro and scene service publishing.
Experience in Model Builder, Python and ArcPy scripting.
Experience in ArcGIS Server, ArcGIS Portal, ArcGIS Geodatabase and ArcGIS Data Store.



GIS 3D Developer

A diploma or degree in IT, Computer Science, Engineering, Science or its equivalent. At least 3 years of relevant working experience.
Familiar with ESRI ArcGIS Suite of Product version 10.6 and above.
Experience in GIS related application development and maintenance (ArcGIS API for Javascript, ArcGIS Pro SDK, ArcObjects SDK for .Net, Python/ArcPy/ArcGIS Model Builder, and C#).
Experience with web development (JavaScript, CSS/HTML).
Experience in the following area will be an added advantage:

React, C3.js, D3.js
Git
Ms Visual Studio 2012 and above, Ms SQL Server 2012 and above

Certified ArcGIS Desktop Developer Associate or Web Application Developer Associate will be added advantage.


*Candidates with more experiences will be considered for GIS Lead role.


GIS System Engineer

A diploma or degree in IT, Computer Science, Engineering, Science or its equivalent At least 3 years of relevant working experience.
Familiar with ESRI ArcGIS Suite of Product version 10.6 and above.
Experience in administrating and maintaining ArcGIS Server and ArcGIS Portal include web app such as Insights, Operation Dashboard, etc.
Experience in administrating and maintaining ArcGIS Geodatabase and ArcGIS Data Store.
Familiar with MS SQL Server and Window Server OS.
Familiar with ArcGIS Pro and map publishing in ArcGIS Portal and ArcGIS Server.
Experience in system engineering, PostgreSQL, Geoserver, PostGIS and Python/ArcPy scripting will be added advantage.
Certified ArcGIS Enterprise Administration Professional or Enterprise Administration Associate will be added advantage.


Key objective of this role:
>To deliver awesome user experience through result oriented outcome with friendly service disposition ...we call it Thatz Way!

Benefits:
Compensation Package:

Basic Salary
H&S Insurance Coverage
Annual Leave and Medical Benefits
Other Benefits


As a people developer, we embrace Thatz Delight for:

Annual Increment based on your job performance
Company events and annual awards
Community and sustainability support


As an advocate for fair employment, we strive to do our best to render objective and merit based considerations for all applications, and we shall communicate with you personally when short-listed. For those who are not short-listed, your profile will be kept for other opportunities where suitable.

Best wishes to your job search!

Feel free to recommend this position to your friend(s) or relative(s) who may meet our needs and be rewarded.

For more information about THATZ and other job listings, please visit: www.thatz.com
Please like our Facebook: www.facebook.com/thatz.international
LinkedIn: www.linkedin.com/company/thatz-international-pte-ltd
Our Software Product: www.thatzcontact.com and https://yummydurian.com
Skills Up to $7000
Central Area
5 days work week (Office Hours)
18 days Annual Leave
Walking distance from nearest MRT

Core Responsibility :

Integrating the UI created by front-end developers with server side logic
Build web services and web applications using primarily PHP (Excellent proficiency in PHP is a must)
Use best practices in software design to build reusable code and libraries
Build secure, fast and scalable web applications
Design and implementation of database schemas
Troubleshoot and provide solutions Read more
to complex problems in large scale backend infrastructure
Work closely with the PM, front-end and design teams to define feature specifications and build the next generation products

Requirements :

Only Singaporeans
Bachelor Degree in Computer Science or related field (or equivalent experience)
Minimum 3-4 years' experience in a development role
Excellent written and oral communication in English
Ability to work under pressure and with a tight deadline
Knowledge in HTML, CSS & Javascript
Demonstrated a mastery of the Laravel Framework version 5.1 and above
Proficiency in relational databases: MySQL 5.6 and above, experience in managing the database, indeces, slow queries.
Source control management: Git and Git Flow.

HOW TO APPLY

Please submit your resume in Microsoft Words to Johnathan (R1988971) [Click Here to Email Your Resume]

*FOR IMMEDIATE CONSIDERATION*

Please include below info in your WORD format resume.
Current and expected salary.
Recent photo
Reason for leaving current company

**We regret to inform that only shortlisted candidates would be notified.**
Skills
Roles & Responsibilities

We provide data, quant and portfolio solutions to mid/small enterprises in the commodity and financial markets in the form of a cloud-based software (web portal). You will be working together with our Back-End Developers and Database Administrator to implement modules and functions. Your primary focus is to be familiar with server-side software developing (in Python) and manipulation of the database.

Requirements

Requirements:

Strong written and oral communication skills required.

Strong Read more
Python programming skills.

Familiar with SQL language (both DAL and DML).

Familiar with Object Oriented Programming (OOP).

Fundamental knowledge of APIs.

Experience with any version control tools (Git or SVN).

Good to have experience with Linux.

Be patient, meticulous, organised and easy to work with.

Programming Platform/Languages:

Python (Flask framework)

SQL (SQLite/PostGres)

To apply for this internship opportunity, please indicate your commitment period and send your resume to careers@mafint.com. We regret that only shortlisted candidates will be notified. Thank you.
Skills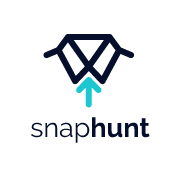 The Offer

Leading media firm looking for passionate mobile developer
Attractive financial rewards


The Job
Our client is looking for a passionate mobile developer to develop user friendly Android apps. Besides helping to develop test plans & cases, prepare technical & functional documents according to the adopted methodology, you will also provide post-implementation maintenance and support. In this role, you will also:

Design and build a highly interactive, user-friendly Android application
Perform entire software Read more
development (mobile application) lifecycle, from conceptualisation, design, development, testing, deployment, maintenance and support
Collaborate with cross-functional teams to define, design, and ship new features
Optimise mobile app performance
Keep up-to-date with latest technologies, best practices and industry trends


The Profile

You have a degree in Computer Science or Engineering and at least 2 years experience in native Android mobile application development using Android Studio.
You have a solid understanding of Android SDK and Java
You have experience with web service integration (JSON, XML, SOAP)
Strong in Object Oriented Programming design & skills
Familiarity with continuous integration, code deployment software, workflows and source management tools (Git)
Experience with agile development (e.g. SCRUM, Lean Startup)
Knowledge of full-stack development and cross-platform development (Android, web) will be an advantage
You are able to work both independently as well as within a team
You also possess good verbal and written communication skills


Ref No: 75002621
Skills