Sign in or register for a JobTech account.
Jobs that require

google analytics

skill Location: Near One North MRT
Working Hours: 5 Days Work Week (9am - 630pm)
Salary :$2800 -$3500

Our Client specialist in retail on leather goods and accessories .They are the growing brands with existence in Singapore and Southeast Asia.

Job Responsibility

Develop and implement ecommerce strategy in order to improve website performance and increase customer base
Develop and execute overall digital marketing plan, including the management and allocation of budget for various digital marketing efforts.
Execute and Read more
optimize digital marketing efforts across all channels and tools (e.g. Google Ads, Social Media Ads, e-mail marketing, affiliate marketing, etc)
Analyse data and deliver data-driven strategies to achieve top performance and KPIs
Manage and liaise with e-marketplaces account managers (eg. Zalora,Shopee,Qoo10, Amazon, Lazada etc.)
Lead the digital penetration into new markets overseas
Conduct market research to discover new trends and technologies in order to improve website performance
Weekly and monthly management reporting on e-commerce and digital marketing performance
Open new e-commerce points of sales for overseas markets
Responsible for E-commerce P&L


Requirements:

Diploma/Degree in Marketing or any related field
At least 2 years of experience in digital marketing and e-commerce
Experience developing and overseeing digital marketing strategies
Understanding of web design and web analysis
Strong marketing background
Understanding and experience in Google Analytics, Content management systems (Shopify, Magento), Adobe Creative Suite and Google Suite.
Knowledge in execution and optimisation of digital marketing channels such as Google Ads, Social Media Ads, e-mail marketing, affiliate marketing, etc
Knowledge of Attribution modelling, website speed optimisation, A/B testing, conversion management, sales journey optimisation, traffic analysis and reporting tools
Familiar with e-marketplaces backend dashboard

All Successful candidates can expect a very competitive remuneration package and a comprehensive range of benefits.
Please email your resume in a detailed MS Word format to [Click Here to Email Your Resume]; stating
1) Current Drawn
>2) Expecting Salary
>3) Date Available
>4) Reason to Leave each job:

We regret that only shortlisted candidates will be notified
Willie Zhong Yueheng
>People Profilers Pte Ltd,
>10 Anson Road #09-01/02 International Plaza
>Singapore 079903
>Tel: 6805 0862
>www.peopleprofilers.com
>EA License Number: 02C4944
>EA Personnel Reg nos R1986471
>Job iD:45990
Skills Assist in planning, development and implementation of marketing campaigns, promotions, launches, activities and events
Keeping track of previous activities and take steps/action to improve performance of future campaigns
Manage all social channels and develop our online profile and digital marketing strategy for the business
Knowledge of key social media platforms and EDM (Electronic Digital Mailer) scheduling and reporting tools to drive actionable insights
Monitoring and analysing competitor's activities and tactical campaigns on Read more
both online and offline media.
Ensure brand messaging is consistent across all marketing campaigns
Actively identify new markets and target audience to ensure the development of products and services.
Creating marketing literature/creatives (online ads, brochures, video content)
Responsible for marketing merchandise and stock inventory, including corporate gifts, and event items (brochures, banners etc).
Maintain and update customer databases


Essential Qualification and Skillsets


Bachelor's degree in marketing or related field with strong hands on experience in designing works
Strong analytical, communication, time-management and creativity skills
Meticulous and well-organised with the ability to multitask under pressure
Able to work independently as well as be a team player.
Good copywriting and proofreading skills
Knowledge of search engine optimization (Google Analytics)
Proficient in Microsoft Office (Word, Excel, PowerPoint)
Proficient in design-related softwares such as Adobe Photoshop CS6, Dreamweaver

JOB ID: 877R33

All Successful candidates can expect a very competitive remuneration package and a comprehensive range of benefits.
Kindly email your resume in a detailed Word format to [Click Here to Email Your Resume]

We regret that only shortlisted candidates will be notified

People Profilers Pte Ltd
11 Collyer Quay, The Arcade, #13-01, Singapore 049317
Tel: 69509745

EA Licence Number: 02C4944
EA Registration Number: R1108448
EA Personnel: Tan Lili Gesse
Skills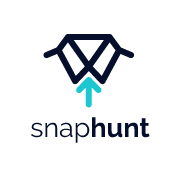 The Offer
Strong opportunities to progress your career
Opportunity to make a positive impact on the real-estate industry
Work alongside with an experienced team of professionals and learn exponentially

The Employer
Backed by one of the largest venture builders, our client is a tech-based real estate agency that is reinventing real estate in their clients' favour. They have a team of experienced professionals that serves with precision and provides top-notch customer service.
The Job
You Read more
will be responsible for :
Planning, executing and monitoring performance marketing activities, including display advertising, social media, SEM and SEO
Defining and reporting performance of digital marketing campaigns, and assessing performance against KPI and ROI goals
Analysing scenarios to assess impacts of target market selection, media choice and allocation on business performance
Utilising strong analytical ability to evaluate customer acquisition/engagement effectiveness and end-to-end customer experience, across multiple channels and customer touch points
Building processes to increase efficient return on marketing dollars through data-driven decision making
Presenting actionable insights from data to support the Marketing team in targeted campaigns and promotions, content or product ideation.
Identifying trends and insights as well as optimising ad spend and performance based on the insights.
Managing relationships and collaborating with digital marketing agencies and other vendor partners.

The Profile
You have at least a Degree in Business or Marketing.
You have at least 3 years experience in Digital Marketing, with demonstrated record in leading and managing display advertising.
You possess excellent working knowledge of digital disciplines in SEM, programmatic buying, social media and content marketing.
You have good knowledge of Google analytics, Google tag manager, Facebook ads etc.
You have excellent knowledge of website and social media analytics and reporting tools as well as tagging and tracking.
You keep yourself up-to-date with the latest trends and best practices in digital marketing and measurement.
You have good analytical skills and are strong in data-driven thinking.
You have excellent interpersonal as well as written and verbal communication skills
You pay strong attention to detail and thrive in fast-paced environments
You are an innovative self starter as well as a strong team player.

Ref :66160411
Skills Marketing/Senior Marketing Executive 3K-5K
Monday – Friday 8:30am-6pm
Location: Redhill
Industry: FMCG

Responsibilities:

Translate brand strategies into brand plans, brand positioning and go-to market strategies
Provide presentation materials for retailer presentations which will effectively showcase the brand and its promises
Support wholesale arm with required collateral, presentations when required, and guide development of trade equipment
Manage social media platforms — From planning of organic content, execution to analysis, and ensuring these are inline with current market Read more
environment, brand positioning and goals
Create content for email marketing — from conceptualization, direction on design and delivery. This has to drive an increase in leads, engagement and revenue. To also optimize these campaigns through testing and segmentation
Knowledge of paid search such as Google AdWords, display advertising and media buys
Develop, implement and execute marketing calendar, including print and online campaigns, events, public relations, A&P, creative projects and the like
Oversee marketing and advertising activities to ensure consistency with product line strategy
Develop and oversee marketing budget
Work closely with external agencies to copywrite press releases and liaise with the media to build brand awareness. Expand and maintain media database o Work closely with external agencies to copywrite press releases and liaise with the media to build brand awareness. Expand and maintain media database
Measure performance of digital marketing efforts using web analytics tools (Google Analytics,WebTrends etc)


Requirements:

Candidate should possess a minimum diploma or degree
Candidate should have at least 1 year of experience in the FMCG industry
Excellent understanding of digital marketing concepts
Excellent written and verbal communication skills


All Successful candidates can expect a very competitive remuneration package and a comprehensive range of benefits.
Alternatively, you may wish to email your resume in a detailed Word format to [Click Here to Email Your Resume]

We regret that only shortlisted candidates will be notified

People Profilers Pte Ltd
EA Personnel: Mok Weng Yi Rebecca
EA Licence Number: 02C4944
Registration Number: R1984619
ID: 46806
Skills Carousell is one of the world's largest and fastest growing mobile classifieds apps with a mission to inspire every person in the world to start selling and buying to make more possible for one another.

Since our launch in Aug 2012, we've expanded into 8 countries with over 250 million listings. As a team of passionate individuals working together to solve meaningful problems, there is so much more for Read more
you to discover in a career with Carousell.

We are looking for a Data Analyst who will partner the marketing & country leads and key country business stakeholders to bring the next level of analytical solutions for the Classified Growth Marketing team.

He/she will be responsible for measuring and optimizing marketing campaign effectiveness and helping our go-to-market teams acquire new customers, minimize churn and improve customer success. The data analyst will be working closely with Classified Growth Data team and counterparts in Data Engineering, Analytics and Data Science and collaborate closely with leadership and stakeholders in User Acquisition, CRM, SEO & Consumer Marketing.

This role will report to the Classified Growth Analytics Manager.

Responsibilities

Empower the Marketing team with analytics and customer insights that inform and fulfill strategic objectives and goals for every fiscal quarter.

Quantify & evaluate the impact of marketing initiatives on key business performance metrics and customer success

Lead and maintain an accurate, holistic view of marketing business performance reports across all marketing functional teams to identify areas for optimization and efficiency in the marketing team.

Understand the overall view of all communication channels to users and identify areas for improvement and ensure user communication health.

Identify and create the audiences and segments to whom we can deliver personalised marketing automation through our in-house Audience Service

Work closely with business stakeholders to understand their needs/ pain points to scope up their problems and enhance internal processes through automation and improve productivity

Have a good knowledge and ownership for data sources from third parties and work with Data Engineers to bring good quality external data sources to our internal data warehouse.

Collaborate with cross-functional team, including Data Engineers, fellow Analysts & Strategy team

Aligns and follows prioritization schemes to manage day-to-day tasks and projects

Requirements

Experience:

At least 2 years of experience working in analytics role in Marketing or Digital Advertising related fields

Experience working within a high-growth consumer Internet company with exposure to large amounts of customer data is highly beneficial

Experience working with 3rd-party data sources and familiar with how Marketing Tools works (Google Analytics, Clevertap, Branch, Adjust, etc.)

Experience in organising KPIs and dashboards as well as reading metric trends to evaluate business performance

Experience in presenting insights clearly to technical and non-technical audiences

Experience in exploratory data analysis and familiarity with advanced quantitative analysis

You Have:

Analytical mindset when it comes to understand business problem and come up with potential hypothesis

Enquiring mind with ability to recognise inefficiencies and challenge the status quo

Strong written and verbal communication skills, able to collaborate effectively with both sides of the business and technical divide.

A self-starter mindset who takes ownership and excels in a lean and fast-paced organisation

Technical Skills:

Strong visualisation skills using Looker, Tableau or other relevant visualisation tools.

Good working knowledge on SQL and R/Python to perform data querying and conducting data analysis.

Knowledge of analytical and statistical techniques e.g. time series, regression is a good bonus

Excellent story-telling skills to communicate insights from analysis to audience
Skills Responsibilities

Have strong business acumen to collect and interpret complex financial data, analyse results using statistical techniques and provide ongoing reports to accomplish organisational goals.

Develop and implement operations & databases, data collection systems, data analytics and other strategies that optimize statistical efficiency and quality to solve business problems.

Filter and "clean" data by reviewing computer reports, printouts, and performance indicators to locate and correct code problems.

Work with all departments such Read more
as marketing, operation, compliance community and management to prioritize strategies and directions.

Process Improvement and opportunities identified.

Perform any ad-hoc duties as assigned by the supervisor.

Requirements

Bachelor or Master Degree in Mathematics, Economics, Computer Science, Information Management, Statistics, or a related field.

3-5 years of proven working experience as a data analyst or business data analyst.

Technical expertise regarding data models, database design development, data mining and segmentation techniques.

Familiar with Big Data initiatives using distributed computing platforms such as Hadoop, Hive & Sqoop. Also, with Google analytics/Similar Web.

Strong knowledge of and experience with reporting packages (Business Objects etc.), databases (SQL & Excel etc.), programming (Java, JavaScript, or ETL frameworks).

Knowledge of statistics and experience using statistical packages for analysing datasets (At least one of the following: Python, R, SPSS, SAS).

Adept with Business Intelligence software (Tableau).

Strong analytical skills with the ability to collect, organize, analyse and disseminate significant amount of information with attention to detail and accuracy.

Adept at queries, report writing and presenting findings.

Able to start work immediately or on a short notice is preferred.

Candidate must have excellent communication skills in English and Mandarin (to liaise with Chinese associates).

Basic skills

Good time management and planning skills.

Good interpersonal skills.

Excellent written and verbal communication skills are essential.

Able to meet multiple project deadlines and demonstrate good attention to detail.

Experience in communicating multi-culturally.

Able to demonstrate an understanding of the needs of customers.

Able to work individually as well as part of a team.

Ability to meet deadlines with minimal supervision.

Helpful Skills

Ability to work as a team member.

Readiness to accept and face challenges.

Ability to stay in good physical condition.

Ability to remain calm in stressful situations

Essential Skills

Ability to make timely and sound decisions.

Ability to perform multiple tasks concurrently.

Customer focused.

Detail oriented.

Excellent listening skills and ability to write, phrase, word in comprehensively.

Salary

S$3,600 - $6,000 per month

Work Location

CBD
Skills MoneySmart Group is South East Asia's leading personal financial portal helping consumers compare loans, insurance, and credit cards. MoneySmart was founded in 2009 with the simple aim to help consumers make better financial decisions.

We are growing and we're looking for talents to come onboard our Content team as a

Junior

Content Writer

based in Singapore.

Content is incredibly important to MoneySmart. It is what positions us as a thought leader, educator, and Read more
source of reliable information related to featured finance products. Content is also what leads users through the customer journey by addressing their needs, providing them with solutions and activating them at the right stages.

What skills will you get to learn on the job?

Improving written content production skills against audience targeting and distribution channel best practices

Search Engine Optimization (SEO) on page and off page for content creation

Improving production skill sets around multi-format content

Writing and creating for UX based content work

Google Analytics and data insights

Mission

To create storytelling content across the marketplace and its related distribution channels into the most recognized and authoritative personal finance aggregation platform.

You will be part of the team that executes content across a variety of formats (written content, audio, video, infographics) and distribution platforms (primarily our website but also YouTube, social media, email marketing, etc.).

While it is not necessary for you to have working experience in all these content formats, you should be someone who avidly consumes different types of content and is eager to try creating it on different platforms.

You will report to a Content Strategist who will lead the content direction in terms of storytelling framework, tone of voice, consistency in branding, and SEO best practices.

Responsibilities

Researching and planning content to address audience needs (SEO, UX, social listening & user research tools)

Writing and creating compelling content informs and engages users across all marketplace touchpoints.

Consistent monitoring, tracking and measurement of all content and copy efforts with regards to ranking and user journey completions

Requirements / Competencies

With about 2 - 3 years of relevant experience at a digital publication or agency

In-depth knowledge of digital best practices for editorial and UX writing production

Understanding of writing with SEO best practices

Ability to create written content with best practice adherence for UX

Moneysmart Cultural Pillars

Be a Positive Team Player

Take Ownership

Bias for Action

Take Charge of your Professional Development
Skills Be a part of a revolutionary change

Times are changing at PMI. We've chosen to do something big. The world expects us to act responsibly. And we are doing just that by transforming our business by building a smoke-free future - creating products with the power to improve the lives of a billion smokers worldwide.

This transformation will revolutionise every area of our business. The products we sell. Where we Read more
sell them. How they're manufactured and delivered. The way we talk to our customers and engage with society.

It's the perfect setting place for an internship experience. As you take your first steps, you'll have the backing of a multinational business combined with the freedom of a startup. You'll bring a positive mindset and fresh perspective to projects that can make a huge difference: to the way we work and to the lives of a billion smokers.

Key Accountabilities

•Analyse B2B E-Commerce and Digital Trade Engagement performance metrics to develop core insights, and develop digital performance dashboards to support internal data-driven decision making

•Execute pilot tests on new B2B E-Commerce order management methods, and evaluate both the customer relevance and internal business efficiency of these new order management approaches

•Evaluate and recommend B2B E-Commerce order incentive strategy

•Support digital team on projects such as website enhancement

Who we're looking for

•Penultimate or final year undergraduates pursuing Bachelor of Business or postgraduates pursuing MBA, preferably in Marketing (Digital Marketing)

•Proficiency in Google Analytics with prior experience in E-Commerce/Digital Marketing

•An individual who is driven, passionate to learn, curious and willing to challenge the status quo

What we offer

During your internship, you will be able to

•Gain experience in performance metrics tracking and insights generation

•Understand FMCG order management and order incentive strategies

•Appreciate fundamental digital concepts such as user journey and user experience

Our success depends on the men and women who come to work every day with a sense of purpose and an appetite for progress. Join PMI and you too can:

•Seize the freedom to shape your future and ours. We'll empower you to take risks, experiment and explore.

•Be part of an inclusive, diverse culture, where everyone's contribution is respected; collaborate with some of the world's best people and feel like you belong.

•Pursue your ambitions and develop your skills with a global business.

•Take pride in delivering our promise to society: to improve the lives of a billion smokers.
Skills Marketing/Senior Marketing Executive 3K-5K
Monday – Friday 8:30am-6pm
Location: Redhill
Industry: FMCG

Responsibilities:

Translate brand strategies into brand plans, brand positioning and go-to market strategies
Provide presentation materials for retailer presentations which will effectively showcase the brand and its promises
Support wholesale arm with required collateral, presentations when required, and guide development of trade equipment
Manage social media platforms — From planning of organic content, execution to analysis, and ensuring these are inline with current market Read more
environment, brand positioning and goals
Create content for email marketing — from conceptualization, direction on design and delivery. This has to drive an increase in leads, engagement and revenue. To also optimize these campaigns through testing and segmentation
Knowledge of paid search such as Google AdWords, display advertising and media buys
Develop, implement and execute marketing calendar, including print and online campaigns, events, public relations, A&P, creative projects and the like
Oversee marketing and advertising activities to ensure consistency with product line strategy
Develop and oversee marketing budget
Work closely with external agencies to copywrite press releases and liaise with the media to build brand awareness. Expand and maintain media database o Work closely with external agencies to copywrite press releases and liaise with the media to build brand awareness. Expand and maintain media database
Measure performance of digital marketing efforts using web analytics tools (Google Analytics,WebTrends etc)


Requirements:

Candidate should possess a minimum diploma or degree
Candidate should have at least 1 year of experience in the FMCG industry
Excellent understanding of digital marketing concepts
Excellent written and verbal communication skills


All Successful candidates can expect a very competitive remuneration package and a comprehensive range of benefits.
Alternatively, you may wish to email your resume in a detailed Word format to [Click Here to Email Your Resume]

We regret that only shortlisted candidates will be notified

People Profilers Pte Ltd
EA Personnel: Mok Weng Yi Rebecca
EA Licence Number: 02C4944
Registration Number: R1984619
ID: 46806
Skills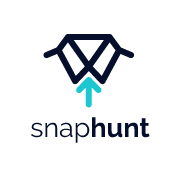 The Offer
Strong opportunities to progress your career
Opportunity to make a positive impact on the real-estate industry
Work alongside with an experienced team of professionals and learn exponentially

The Employer
Backed by one of the largest venture builders, our client is a tech-based real estate agency that is reinventing real estate in their clients' favour. They have a team of experienced professionals that serves with precision and provides top-notch customer service.
The Job
You Read more
will be responsible for :
Planning, executing and monitoring performance marketing activities, including display advertising, social media, SEM and SEO
Defining and reporting performance of digital marketing campaigns, and assessing performance against KPI and ROI goals
Analysing scenarios to assess impacts of target market selection, media choice and allocation on business performance
Utilising strong analytical ability to evaluate customer acquisition/engagement effectiveness and end-to-end customer experience, across multiple channels and customer touch points
Building processes to increase efficient return on marketing dollars through data-driven decision making
Presenting actionable insights from data to support the Marketing team in targeted campaigns and promotions, content or product ideation.
Identifying trends and insights as well as optimising ad spend and performance based on the insights.
Managing relationships and collaborating with digital marketing agencies and other vendor partners.

The Profile
You have at least a Degree in Business or Marketing.
You have at least 3 years experience in Digital Marketing, with demonstrated record in leading and managing display advertising.
You possess excellent working knowledge of digital disciplines in SEM, programmatic buying, social media and content marketing.
You have good knowledge of Google analytics, Google tag manager, Facebook ads etc.
You have excellent knowledge of website and social media analytics and reporting tools as well as tagging and tracking.
You keep yourself up-to-date with the latest trends and best practices in digital marketing and measurement.
You have good analytical skills and are strong in data-driven thinking.
You have excellent interpersonal as well as written and verbal communication skills
You pay strong attention to detail and thrive in fast-paced environments
You are an innovative self starter as well as a strong team player.

Ref :66160411
Skills