Sign in or register for a JobTech account.
Jobs that require

hardware

skill

Flow Traders is looking for a motivated individual with a strong interest in technology and financial markets to join our APAC Trading Support team. The incumbent must have an entrepreneurial mind-set with the ability to manage multiple responsibilities and demands. You will be working with highly skilled and motivated colleagues such as Traders, Developers and System Engineers in order to achieve a common goal.

As a member of our Read more
Trading Support Team, you will provide hands-on support to our traders to safeguard the performance and stability of our proprietary trading systems, as well as the related hardware. Additionally, you will participate in projects, advise on structural improvements and monitor trends within your area of expertise to capitalise on opportunities of new technologies.

What you will do

Respond quickly to any technical related issues for in house trading applications

Optimize our internal infrastructure for business needs

Utilise project and change management to maintain and configure trading infrastructure

Analyse or escalate exchange connections, while enhancing existing connectivity

Monitor and document trading applications and IT infrastructure components

Collaborate with developers to design new and improved in house applications

What you will need to succeed

Working knowledge and keen interest in Unix/Linux and Windows operating systems, plus relevant hardware knowledge

Prior experience in the financial services industry

Proficient with scripting languages, such as Python Shell, Bash

Basic Networking related skills (multicast, TCP, routing)

Excellent communication skills, with a service oriented attitude

Ability to work in a fast-paced environment with a strong sense of urgency

Strong organisational, analytical and problem solving skills

Recruitment Process

CV Screening

Test Interview

Team Interview

Executive Interview

We Offer:

Flow Traders offers you an exciting job within the most dynamic environment. We like to think that talent grows at Flow and stays at Flow. To ensure this, we provide our employees with a great, non-hierarchical working environment with many opportunities and fantastic perks, such as:

Competitive salary and annual discretionary bonus;

Flow Academy for continuous learning;

In-house lounge with a bar, pool table and console games;

Catered breakfast and lunch with healthy snacks and drinks available throughout the day;

In-house hairdresser and massage therapist;

Personal trainers running boot camps twice a week and subsidized gym membership;

Annual company trip and events;

And much more
Skills
Responsibilities:

Providing installation, maintenance and repairs on equipment within Singapore to assure continuity of customer operations and high levels of customer satisfaction
Primary services include hardware maintenance, installation, basic software support (inhouse training provided)
Responsible for ownership of all customer issues/needs that are voiced or observed and acts appropriately;
Verify that the site environment meets the requirements prior to installation or rollout; Install customer systems according to the installation plan, certify that Read more
the installation or setup of the product meets the customer's requirements
Analyze and correct all technical problems on equipment within assigned customer accounts.
Perform periodic preventive maintenance routines on products and installs modifications to equipment.
Routine jobs to overhauls and maintenance repair.

Requirement

NITEC or Diploma in Electronic, Mechatronic, Mechanical, Electro-mechanical discipline
0 - 2 years of related experience
Personal computer skills (Microsoft Operating Systems and Microsoft Office Application),
Basic System OS and Applications (Microsoft Windows)

HOW TO APPLY:
Applicants who possess relevant experience for the above responsibilities are most welcome to apply. If you do not possess the above experience, your application will still be considered on individual merits and you may be contacted for other opportunities.

Please submit your updated resume in MS format by using the APPLY NOW BUTTON or send resume to [Click Here to Email Your Resume]

Our dedicated and approachable MCI consultants will get back to you soon for a confidential discussion.

Please include the following information in your resume:

Education background
Work experiences in point forms
Reason (s) for leaving
Current and expected salary
Date of availability / Notice period

By submitting your personal data and/or resume, you give consent to collection, use and disclosure of your personal data and/or resume by the company (or its agent) for the purpose of the processing and administration by company relating to this job application.
**We regret to inform that only shortlisted candidates would be notified. **
>We wish you all the best in your career search.
Fong Ming Fei (Alex)
>Registration Number: R1549345
>EA License Number: 06C2859
Skills 5 Days Work, Mondays - Fridays
>Regular Hours, 9am - 6pm
>Up to $6,000 Depending on experiences
>Medical, Dental & Travel Insurance
>Medical Leaves/Annual Leaves
>Good career advancement

Our Client, in the IT Industry located at the Central has openings for Purchasing Manager.

Responsibilities

Reports all security system maintenance related issues across all facilities in JAPAC.
Provide security system maintenance budget for every financial year with proper assessment and validation.
Resolve service requests submitted by SOC or any other LOB, attend the issue with Read more
minimum downtime and ensure all devices are operational.
Raise SR with service provider in case issue is not resolved and follow-up till SR is closed.
Update service database regularly with all necessary details.
Validate invoices received from service providers against SR raised.
Ensure validated invoice is processed for all services and spare parts and exclude warranty calls, open service requests, etc.
Check invoices submitted by vendor for any spare parts or upgrade, validate it against DC/quotation.
Maintain inventory of all security system spare parts and submit report every month.
Achieves customer service objectives and meets customer service financial objectives
Maximizes customer operational performance by providing help desk resources and technical advice; resolving problems; disseminating advisories, warnings, and new techniques; detecting and diagnosing network problems.
Accomplishes information systems and organization mission by completing related results as needed.
Protect a company's assets and people from invasion and harm.
Support Global Operational Center JAPAC 24/7


Requirements

Requires experience with Microsoft operating systems (WIN7, WIN10, XP, Server 2003,2008 & 2013)
Good understanding of IT networks - LAN/WAN, Intranet/Internet, Firewalls
Candidates for this position must have a strong security systems background & working knowledge of variety of Physical Access Control & CCTV Systems
Strong organizational & clear communication skills are absolutely required
Good interpersonal and customer service skills
Working knowledge of Lenel OnGuard and knowledge in installation of Lenel applications is desirable.
Good knowledge of HID Card Readers, Dell Servers, IP Cameras, Analog Cameras, PTZ Cameras, All Lenel Hardware (LNL3300, LNL1320, LNL1100, LNL1200, etc.), All Access Door Hardware, etc.
Working knowledge of Word Processing & Excel Spreadsheet skills are absolutely an advantage.


Qualified or interested candidates, kindly apply to us in
>the FOLLOWING FORMAT to facilitate the short-listing process;

To: [Click Here to Email Your Resume]

Attachment of CV's in MSWORD FORMAT
>Resumes please INCLUDE:

Personal Particulars with Recent Photograph
Education background
Work experiences in point forms
All Reasons for leaving
Current and Expected salary
Date of availability / Notice Period


**We regret that only shortlisted candidates would be notified.
>Your Profile will be kept in our database for more career opportunities.
>We wish you all the best in your job search.

Lynn Tain
>Reg No: R1987424
>EA No: 19C9570
Skills * 12 hrs rotatig shifts / Normal Shift if required
* Location: Multiple location, North / Central
* No experience are welcome
* Training will be provided

Our client is a Semiconductor testing services to Major Semicon related MNCs

Engineering Technician Job Description :

Assisting Engineering teams in setting up the test equipment for engineering and production wafer sort.
Ensure Setup / Maintenance are continuously monitored.
Perform Test program correlations and reject verifications
Prepare Test hardware for Read more
remote testing , ability to load and do sanity check on test program

Requirements:

Diploma/ Higher Nitec/ Nitec in Electrical/ Electronic Engineering
Willing to work in 12 hrs rotating shifts / Normal Shift if required.
Hands on experience with Handlers, Probers, thermal stream testing equipment or bench test equipment
Experience in working at production/ engineering semiconductor test facilities will be an added advantage
Ability to use Microsoft Words, Excel and Power point.

HOW TO APPLY:
>Interested applicants, please click on "Apply Now" or email to [Click Here to Email Your Resume] to submit your resume.
>We regret only shortlisted candidates will be notified.
Stafflink Services Pte Ltd
>EA Licence No.: 04C4294
>EA Personnel: Bong Wee Kiat (Jason)
>EA Personnel Reg. No.: R1986867
Skills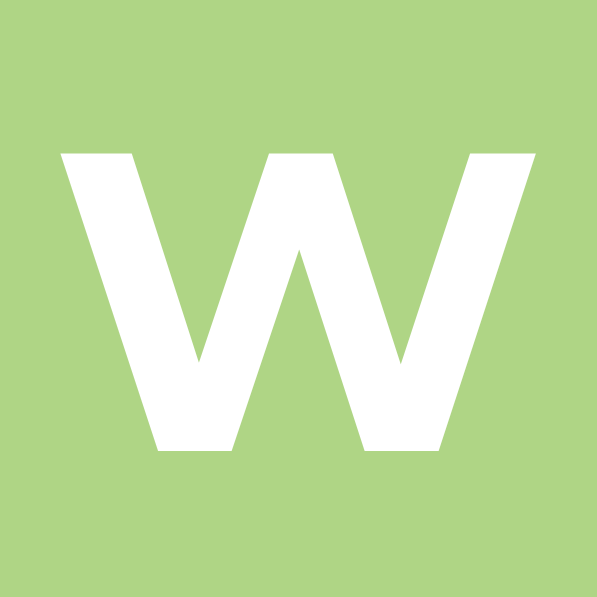 Lead Software Developer (WQResearch technology)

WorldQuant develops and deploys systematic financial strategies across a variety of asset classes and global markets. We seek to produce high-quality predictive signals (alphas) through our proprietary research platform to employ financial strategies focused on exploiting market inefficiencies. Our teams work collaboratively to drive the production of alphas and financial strategies the foundation of a sustainable, global investment platform.

Technologists at WorldQuant research, design, code, Read more
test and deploy projects while working collaboratively with researchers and portfolio managers. Our environment is relaxed yet intellectually intense. Our teams are lean and agile, which means rapid prototyping of products with immediate user feedback. We seek people who think in code, aspire to solve undiscovered computer science challenges and are motivated by being around like-minded people. In fact, of the 600 employees globally, approximately 500 of them code on a daily basis.

WorldQuants success is built on a culture that pairs academic sensibility with accountability for results. Employees are encouraged to think openly about problems, balancing intellectualism and practicality. Great ideas come from anyone, anywhere. Employees are encouraged to challenge conventional thinking and possess a mindset of continuous improvement. Thats a key ingredient in remaining a leader in any industry.

Our goal is to hire the best and the brightest. We value intellectual horsepower first and foremost, and people who demonstrate an exceptional talent. There is no roadmap to future success, so we need people who can help us create it. Our collective intelligence will drive us there.

The Role:

WorldQuant is seeking an exceptional individual to lead the design and implementation of large-scale, distributed software systems for running large volumes of internal trading models. The candidate is expected to work closely across teams within WorldQuant as a hands-on leader, and at the same time, guide and mentor junior developers in industrial best practices for software design. A successful candidate will possess an in-depth knowledge of design patterns, software architecture and development principles and how to implement them in practice. He/she should be familiar with modern, state-of-the-art technologies used in distributed and containerization systems. In addition, he/she needs to be familiar with various database technologies and understand proper data modeling principles.

The candidate must have strong knowledge of Python 3 and associated libraries. The engineer needs to demonstrate code discipline, consistently writing unit tests and documenting all code. This person should have a solid understanding of the development process pipeline, practicing effective code version control, as well as Continuous Integration and Deployment methodologies. Most importantly, the candidate must be pro-active and be able to challenge status quo so as to constantly improve systems and business process, and adapt quickly to changes in the underlying software system and hardware infrastructure.

What Youll Bring:

Degree in a quantitative or technical discipline from a top tier institution

6+ years of experience as a developer with experience in developing distributed systems

Capable of mentoring and guiding junior members of the team in developing software systems

Demonstrated ability to program in Python (working knowledge of Numpy, Pandas, Django and Asyncio) and developing cluster-based applications on Linux/Unix platforms; familiarity with scripting languages

Possess a strong mathematical background to better understand the quantitative environment and more effectively translate business requirements into software solutions

Familiarity with technologies related to distributed and containerization systems such as Kafka, Redis, ZooKeeper, Mesos, Docker and Kubernetes

Experienced in using relational (MySQL, Postgresql etc.) and NoSQL (Cassandra, MongoDB) databases

Exceptional communication skills in both verbal and written form

Excellent problem solving abilities and judgment with strong attention to detail

Mature and thoughtful, with the ability to operate in a collaborative, team-oriented culture

Motivated by the transformational effects of technology-at-scale

#LI-RS1

Copyright © 2020 WorldQuant, LLC. All Rights Reserved.

WorldQuant is an equal opportunity employer and does not discriminate in hiring on the basis of race, color, creed, religion, sex, sexual orientation or preference, age, marital status, citizenship, national origin, disability, military status, genetic predisposition or carrier status, or any other protected characteristic as established by applicable law.
Skills 5 Days Work, Mondays - Fridays
>Regular Hours, 9am - 6pm
>Up to $6,000 Depending on experiences
>Medical, Dental & Travel Insurance
>Travel Allowance
>Medical Leaves/Annual Leaves
>Good career advancement

Our Client, in the IT Security Systems Industry located at the Central has openings for Project Manager.

Responsibilities

Manage project according to company policy, company standards, and client satisfaction
Project preparation - scheduling of projects, budget review, sales order, kick off meeting
Site meetings and coordination, preparation and distribution of meeting minutes, coordination with Read more
client
Security equipment installation, testing, commissioning and system programming
Assisting and providing technical support to Sales and other departments
Conducting on-site client training
Security system design, building diagrams using AutoCAD
Maintain high level of knowledge in security concept


Requirements

Bachelor's Degree or above in Electronic, Computer, Automation or Mechanical Engineering
Min 3-5 years related working experience project management in security, electronic or small electronic project implementation and commissioning, preferably in a multinational environment
Basic IT knowledge in security hardware, network and database
Familiar with security access control system, CCTV and alarm system products/systems is an advantage
Must be willing to work on-site
Past experience with Lenel, GE, Cisco and S2 systems is a clear advantage
Good communication and coordination skills
Client service oriented
>

Qualified or interested candidates, kindly apply to us in
>the FOLLOWING FORMAT to facilitate the short-listing process;

To: [Click Here to Email Your Resume]

Attachment of CV's in MSWORD FORMAT
>Resumes please INCLUDE:

Personal Particulars with Recent Photograph
Education background
Work experiences in point forms
All Reasons for leaving
Current and Expected salary
Date of availability / Notice Period


**We regret that only shortlisted candidates would be notified.
>Your Profile will be kept in our database for more career opportunities.
>We wish you all the best in your job search.

Lynn Tain
>Reg No: R1987424
>EA No: 19C9570
Skills 5 Days Work
>9am-6pm
>Up to $3500 Depending on experiences
>Medical leaves/Annual Leaves
>Medical reimbursements
>Good career advancement

Our Client, in the IT industry has openings for Sales Executive

Responsibilities:

Assisting to setup, configure IT network appliances, switches, etc before delivery to channel partners, providing server OS setup, configurations in Linux / Ubuntu, basic knowledge of IT networks/firewall, firmware injection/setup on hardware devices, some travelling required in the region, training opportunity overseas
Advising customers on how best to use the Read more
products or services provided
Collaborating with the design, production, engineering, or research and development departments of the company to determine how products and services could be made or modified to suit the needs of the customer.
Using technical skills to demonstrate to potential customers the usefulness of the product or service and how it may suit the customer better than competing products.
Make technical presentations and demonstrate how a product meets client needs
Provide training and produce support material for other members of the sales team search for new clients who might benefit from company products or services and maximise client potential in designated regions
Work on after-sales support services and provide technical back up as required
Prepare reports and keep customer records through the use of CRM system
Support marketing activities by attending trade shows, conferences and other marketing events.

Requirements

Open to graduates of mainly technical disciplines.
Experienced candidates with Networking Skills or have knowledge with networking equipment is encouraged to apply.
Conversant in multiple languages such will be added advantage.
No preference on Sex or Age, depends on individual character who is willing to join in a small and nimble, but fast moving ICT security company.
Minimum Cert in IT / Telecommunication / Electronics / Electrical or related
Spend 20-30% of their time traveling.
9 am - 6 pm but flexible according to project times
Based in Singapore

Qualified or interested candidates, kindly apply to us in
>the FOLLOWING FORMAT to facilitate the short-listing process;

To: [Click Here to Email Your Resume]

Attachment of CV's in MSWORD FORMAT
>Resumes please INCLUDE:

Personal Particulars with Recent Photograph
Education background
Work experiences in point forms
All Reasons for leaving
Current and Expected salary
Date of availability / Notice Period

**We regret that only shortlisted candidates would be notified.
>Your Profile will be kept in our database for more career opportunities.
>We wish you all the best in your job search.

Ronnie Tiew
>Reg No: R1981870
>EA No: 19C9570
Skills
Responsibilities:

Providing installation, maintenance and repairs on equipment within Singapore to assure continuity of customer operations and high levels of customer satisfaction
Primary services include hardware maintenance, installation, basic software support (inhouse training provided)
Responsible for ownership of all customer issues/needs that are voiced or observed and acts appropriately;
Verify that the site environment meets the requirements prior to installation or rollout; Install customer systems according to the installation plan, certify that Read more
the installation or setup of the product meets the customer's requirements
Analyze and correct all technical problems on equipment within assigned customer accounts.
Perform periodic preventive maintenance routines on products and installs modifications to equipment.
Routine jobs to overhauls and maintenance repair.

Requirement

NITEC or Diploma in Electronic, Mechatronic, Mechanical, Electro-mechanical discipline
0 - 2 years of related experience
Personal computer skills (Microsoft Operating Systems and Microsoft Office Application),
Basic System OS and Applications (Microsoft Windows)

HOW TO APPLY:
Applicants who possess relevant experience for the above responsibilities are most welcome to apply. If you do not possess the above experience, your application will still be considered on individual merits and you may be contacted for other opportunities.

Please submit your updated resume in MS format by using the APPLY NOW BUTTON or send resume to [Click Here to Email Your Resume]

Our dedicated and approachable MCI consultants will get back to you soon for a confidential discussion.

Please include the following information in your resume:

Education background
Work experiences in point forms
Reason (s) for leaving
Current and expected salary
Date of availability / Notice period

By submitting your personal data and/or resume, you give consent to collection, use and disclosure of your personal data and/or resume by the company (or its agent) for the purpose of the processing and administration by company relating to this job application.
**We regret to inform that only shortlisted candidates would be notified. **
>We wish you all the best in your career search.
Fong Ming Fei (Alex)
>Registration Number: R1549345
>EA License Number: 06C2859
Skills
Leading Regional Audio Visual Engineering Company
5 day work week
Good career development and friendly work environment
3 headcounts required

Key Responsibilities

Project support; being involved in installation (hardware & software), configuration, testing and commissioning
Terminate all audio, video and control connections according to drawings including soldering (XLR, Audio 1/8 inch, VGA, RJ45 & etc.), terminal strip landing and crimping
Racking may be required at times
Rectification of faults to ensure all systems are fully functional and Read more
equipment/system downtime are kept to a minimum.
Attend to fault calls / carry out servicing
User training, if required
Project documentation


More Information

At least two years of experience in the operation, engineering and/or installation of AV systems.
Possess knowledge of audio, video and networking engineering fundamentals
Positive attitude and good work ethics
Team player who can work independently

Please submit your updated resume in MS Word format by using the APPLY NOW BUTTON. You may also email your resume directly to Lorrenteiw@ mci.com.sg

Our dedicated and approachable MCI consultants will get back to you soon for a confidential discussion.
>Applicants who possess relevant experience for the above responsibilities are most welcome to apply. If you do not possess the above experience, your application will still be considered on individual merits and you may be contacted for other opportunities.

Please include the following information in your resume:
1) Education background
>2) Work experiences in point forms
>3) Reason(s) for leaving
>4) Current and Expected salary
>5) Date of availability / Notice Period

**We regret to inform that only shortlisted candidates would be notified. ** We wish you all the best in your career search.

Teiw Hui Shi (Lorren)
>Registration Number: R1547291
>EA License Number: 06C2859
Skills 5 Days Work, Mondays - Fridays
>Regular Hours, 9am - 6pm
>Up to $2,800 Depending on experiences
>Medical & Dental Reimbursements
>Medical Leaves/Annual Leaves
>Good career advancement

Our Client, in the Electrical & Electronic Industry located at the Central has openings for Maintenance Engineer.

Responsibilities

Technical Support/Machines Maintenance
To perform monthly machine maintenance: machines check, repair machine parts
To track and monitor machine performance status and report problems in Excel spreadsheet and keep the relevant parties informed
To conduct hardware training and site survey Read more
for RF Application (Access Point)
To forecast machinery spare parts & inventory required
Attend service calls
Perform basic software and hardware installation and training
Other ad-hoc duties as assigned


Requirements

Minimum Nitec in Electronic Engineering, Mechanical Engineering, Mechatronics or equivalent
Computer Literacy, Communication, Listening and Multi-tasking
Willing to standby after working hours


Qualified or interested candidates, kindly apply to us in
>the FOLLOWING FORMAT to facilitate the short-listing process;

To: [Click Here to Email Your Resume]

Attachment of CV's in MSWORD FORMAT
>Resumes please INCLUDE:

Personal Particulars with Recent Photograph
Education background
Work experiences in point forms
All Reasons for leaving
Current and Expected salary
Date of availability / Notice Period


**We regret that only shortlisted candidates would be notified.
>Your Profile will be kept in our database for more career opportunities.
>We wish you all the best in your job search.

Lynn Tain
>Reg No: R1987424
>EA No: 19C9570
Skills