Sign in or register for a JobTech account.
Jobs that require

hardware

skill Provide overall leadership for the Human Resources Information Systems (HRIS) function with a focus on Process Improvement, HR Reporting and Analytics, and Compliance.
Optimizes HR technology systems to meet workflow requirements creating opportunities for automation, reduction of manual processes, and enhancements that help drive accuracy.
Direct the operations of human resource information systems (HRIS).
Oversee quality assurance of all personnel transactions and ensure adherence to policies and procedures.
Analyze business requirements and Read more
determine hardware and software requirements to meet data management needs and ensure the integrity of internal database files, tables and reports (including compliance reports and ad-hoc data requests) and HR metrics.
Evaluate current and proposed operational systems and lead the design and implementation of operational policies, objectives, and initiatives.
Oversee the development and implementation of end user training and product enhancements.
Perform special projects and related duties as assigned.

Requirements

Min Bachelor's Degree in any discipline
Minimum of 4-6 years of progressive experience in an HR / HRIS / Operations function
Ability to assessing and implement HRIS tools and systems, defining key processes and service level standards
Knowledge / experience implementing and managing Human Capital Management Systems including capabilities supporting Absence, Compensation, and Benefits systems
Experience establishing service levels and analyzing operational workflow
Experience with large, company-wide program implementation
Experience in modern HRIS methodologies and systems (Success Factor Preferred)
Ability to quickly assesses business needs to identify opportunities where HR/HRIS processes, programs and initiatives can further the business strategy

For interested candidates, please send your most recent and updated resume to michelle.lee@recruitexpress.com.sg
Subject heading: HRIS AD

Michelle Lee Ser Min
> Recruit Express Pte Ltd
> (R1440070)
> EA Licence No. 99C4599
Skills Location: Chai Chee5 days work weekResponsibilities: Administer and upkeep IT infrastructure, documentation, user accounts and SOPProvide IT operations and its functions to our local and regional offices for IT infrastructure, network, security, IP telephony as well as maintenance and update of users' computer systemsProvide technical support to staff/end users on PC hardware, software, applications and other IT related requestsAssist in conducting user training on systems, software applications and Read more
IT securityAssist to deploy and manage software applications, solutions and their enhancements to existing and new usersAssist in tracking of IT Assets/Equipment, purchase of IT related equipment and control IT related inventoriesEnsure security of data, network access and systems backupProvide support, including after office-hours support, in the event of service outages, system maintenance or implementationEducational/Experience Requirements: Degree/Diploma preferably in IT or Computer ScienceMinimum 5 years hands-on experience with computer networks, network administration and network installationWell versed with networking infrastructure, including: TCP/IP, DNS, DHCP, VPN, IPsec and other protocols.Good verbal and written communication skills in English.Able to communicate in Mandarin (to liaise with Mandarin speaking users).Skill Sets Required : Windows Server Installation and AdministrationWindows Server Active Directory AdministrationVMWare Installation and AdministrationVeeam Backup AdministrationCheckPoint Firewall AdministrationLAN/WAN/Wifi/VPN AdministrationWindows Client and network troubleshootingSkill Sets Optional but preferred : HPE Simplivity hyper-converged infrastructure managementLotus Notes/Domino AdministrationSymantec Anti-Virus and Trendmicro Web Security AdministrationJob Types: Full-time, PermanentSalary: $3,500.00 to $4,500.00 /monthExperience:system administration: 3 years (Required)Location:Singapore (Preferred)Work Remotely:Yes
Skills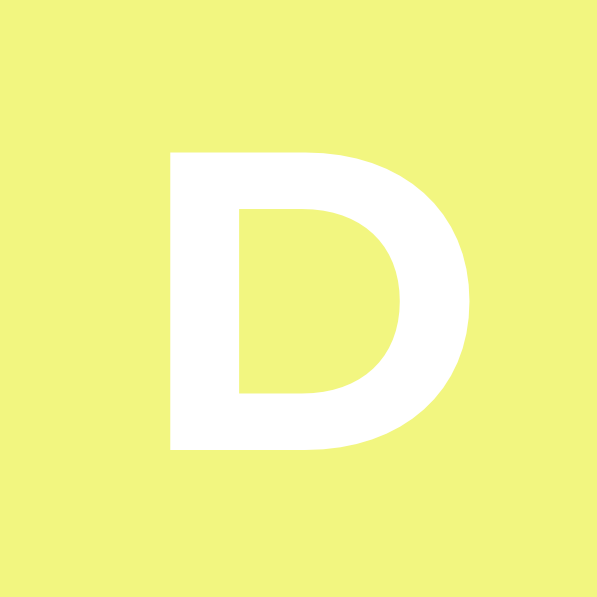 DRW

is a technology-driven, diversified principal trading firm. We trade our own capital at our own risk, across a broad range of asset classes, instruments and strategies, in financial markets around the world. As the markets have evolved over the past 25 years, so has DRW – maximizing opportunities to include real estate, cryptoassets and venture capital. With over 1,000 employees at our Chicago headquarters and offices around the Read more
world, we work together to solve complex problems, challenge consensus and deliver meaningful results. It's a place of high expectations, deep curiosity and thoughtful collaboration.

Our Network Services and Operations team is looking for a dedicated Network Engineer to be part of an industry leader in high performance networking. You'll have the opportunity to work on one of the most advanced networks in the world, experiment with the latest technologies and be a pioneer in the networking industry. You'll be part of a driven and dynamic global team, focusing on managing, improving and monitoring a global cutting edge network.

What you bring to the team:

At least 5 years of experience supporting a large-scale complex high performance network

Strong knowledge of Switching, Routing (BGP, OSPF) and Multicast (IGMP, PIM) protocols

Strong knowledge of Linux

Scripting skills in Python or equivalent

Strong knowledge of monitoring tools such as Grafana, PRTG, SNMP, Splunk or equivalent

Excellent analytical, organizational and problem solving skills

Proven ability to work under pressure in a fast-paced environment with competing priorities

A high level of energy and a passion for creativity and innovation

The flexibility to participate in a rotating on-call schedule including weekends

Excellent written and verbal communication skills in English

Able to work independently with minimal supervision

Ability to travel to North America on occasion for training (Up to 2 months for initial training)

Bonus points for:

Experience with wireless networks and knowledge of RF principles

Certifications such as CCNP or equivalent

As a Network Engineer for DRW, here are some of the things you'll focus on:

Using proprietary and industry standard monitoring and analysis tools to identify, diagnose and solve network related issues throughout our global infrastructure

Providing operational support for our global microwave network

Proactively identifying enhancements to existing configurations, technologies and procedures to improve performance

Contributing to the documentation of network processes, systems and configurations

Supporting the configuration, installation and testing of equipment, including custom hardware platforms throughout our global infrastructure

For more information about DRW's processing activities and our use of job applicants' data, please view our Privacy Notice at

https://drw.com/privacy-notice

.

California residents, please review the California Privacy Notice for information about certain legal rights at

https://drw.com/california-privacy-notice

.
Skills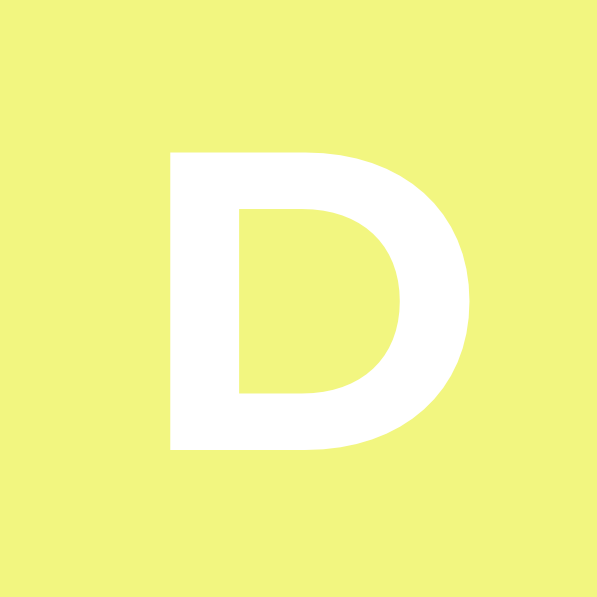 Job DescriptionThe RoleDigital Realty is looking for an insightful and energetic technical leader to help build a consulting and Solutions Architecture organization to align directly with our global our sales teams. The Director, Solutions Architecture will be a key member of the Sales Engineering leadership team, and responsible for building the technical solutions selling approach, educating customers of all sizes on Digital Realty's value proposition, and designing a Read more
framework for deep architectural discovery to ensure solutions are poised for successful deployment and maximum total cost of ownership.The Director of Solutions Architecture will be knowledgeable in all of Digital Realty' product lines and the global data center, hosting and networking landscape. He/She should also have a strong background in cloud services environments, with the ability to guide architectural solutions for private/public/hybrid and complex network deployments with a keen ability to translate customer requirements and business outcomes into Digital Realty technical solutions. Additionally, the Director of Solutions Architecture will be a critical thought leader in the development of our global ecosystem strategy, as well as contribute to the broader CTO agenda.The primary role of the Solutions Architect organization will be to serve as technical advisor for Digital Realty' customers and the Digital Realty' sales teams to architect creative and complex IT/cloud/networking and service delivery solutions for our customers and partners. As the Director of the group, the role requires a broad range of industry knowledge, including, but not limited to experience at the application layer to optimize performance over flexible and high performing infrastructure and tailored data center services. The Director, Solutions Architecture should be able to articulate solution benefits to both technical & non-technical audiences, as well as provide leadership and mentoring to the Solutions Architecture team as well as other internal / external thought leaders.The RequirementsNetworking Substantial telecommunications experience required; technical and commercial knowledge of Internet, MPLS and IPVPN topologies and architectures required Proficient in router and switch features and configuration, fault tolerant designs, and QOS mapping Experience with routing and switching protocols; SDN/NFV, performance measurement, tuning and scaling, and reliability and security techniques Experience with Network Peering, Internet Exchanges and CDNs Data center networking technologies and architectures (Leaf-Spine architectures, Data Center Interconnect technologies) Cloud Computing Public, Private and Hybrid cloud services and deployment methodology Experience with cloud orchestration and automation using tools such as OpenStack, and vRealize Private connectivity services and egress cost modeling Enterprise IT Must have a thorough understanding of, and experience with servers, storage, layer 3 networking and enterprise software.  Solid understanding of the entire OSI stack is a must Experience with data center virtualization, software defined data centers and hyper-converged infrastructure solutions Software and Database system development Storage Platform technologies (SAN/NAS) including Hardware and Software (EMC/NetApp/Sun/IBM/HP/VMware/Citrix/Brocade/Juniper) Must have a thorough understanding of the implication of common IT product on system designs: servers, storage, layer 3 networking, and enterprise software  Solution Selling and Technical Consultation Strong ability to focus ambiguous customer needs into specific, deliverable requirements Quickly and accurately assess current operations, identify opportunities for architectural changes to drive additional business benefit Ability to extract unrealized customer requirements, and service benefits, gaining consensus with data driven positioning Cost estimation, with a focus of helping customers understand return on investment as well as total cost of ownership advantages of solutions proposed Assess performance and service level agreements against business needs and expected results. Build evidence and models to demonstrate expected (desired) results Able to facilitate workshop style sessions with customers to extract important areas of customers current architecture. Can keenly couple key insights to present highly technical concepts and solutions specifics to audiences of varying technical capabilities in a clear, concise and easily understood manner Coach and provide technical leadership to others on network designs, platform sizing, infrastructure system design and the application of new technologies and project management methodologies Professional sales consultation of customer technical requirements to develop viable solutions, resulting in bookings Framework and Strategy Development Ability to organize technical and market requirements into development roadmaps and a strategic market outlook Framework development to ensure solution development lifecycle structured as an integral part of the sales process Motivational and inspirational leader, focused on organizational and individual development This position supports all of Digital Realty sales and partner organizations, therefore may require approximately 30% travel. The Solutions Architect may also be required to travel to other markets or other locations where customer IT / engineering groups are located to conduct and lead on-site meetings that are presented to customers.Required Experience 7+ years of technical experience – Hosting/Cloud companies, Cloud/Networking/IT consulting. Client facing operations or technical sales position preferred 5+ years of solutions selling and technical support experience in the high-tech industry preferably in the network, cloud and/or data center markets Effective Solutions Sales Capabilities: Demonstrates advanced solution selling abilities and effective, pro-active customer communications including proposal development, delivery, and RFP responses A combination of education and experience is acceptable Proven technical support for sales and marketing initiatives through participation in proposals, marketing studies, speaking engagements, blogs and other technical writing Detailed knowledge and sizing experience of networking technologies as well experience with storage architectures associated to private/public and hybrid cloud environments Bachelor's Degree in Engineering, Computer Science, or related technical field  Preferential Considerations Knowledge of DevOps methodologies and orchestration software is highly desirable Advanced industry certifications (AWS, Microsoft, Google, VMare, Cisco, Juniper, etc) Digital Realty: Where the cloud lives and business thrivesWe built the global standard for technical real estate, developing a unique capability to acquire, manage, and scale data center campuses. Now, Digital Realty is building a unique ecosystem of open solutions that power customer growth through exceptional service on a foundation of unrivaled data center expertise. The new Digital Realty combines unparalleled data center services, carrier-dense interconnection, real estate acumen, and financial strength to create unique power of choice and value when and where our customers need it.Our MissionTo provide our customers with the trusted foundation for the digital worldOur VisionTo build a network of connected campuses and internet gateways that become the heart of the internet and cloud, powering growth and prosperity for customers, employees and shareholders.Our ValuesGuide our decisions and actions every day—above all else, we value customers, excellence, talent, teamwork and success.About Digital RealtyDigital Realty Trust, Inc. supports the data center and colocation strategies of more than 2,000 firms across its secure, network-rich portfolio of data centers located throughout North America, Europe, Asia and Australia. Digital Realty's clients include companies of all sizes, ranging from financial services, cloud and information technology services, to manufacturing, energy, gaming, life sciences and consumer productsDisclaimerThe above statements are intended to describe the general nature and level of work being performed by people assigned to this job. They are not intended to be an exhaustive list of all responsibilities, duties, and skills required of personnel so classified.Digital Realty Trust is committed to employing a diverse workforce. We value and actively seek to recruit, develop and retain people with backgrounds, experiences and perspectives that reflect the full diversity of our society.Digital Realty is a publicly traded company (NYSE: DLR) with investment grade ratings from all three major ratings agencies.Digital Realty offers a highly competitive compensation package, excellent benefits, and an environment that recognizes and rewards your contributions.Digital Realty is an equal opportunity employer, EOE/AA/M/F/Vets/DisabledPlease do not forward unsolicited resumes to any employee of Digital Realty and its subsidiaries. Digital Realty is not responsible for any fees related to unsolicited referrals.Show moreShow less
Skills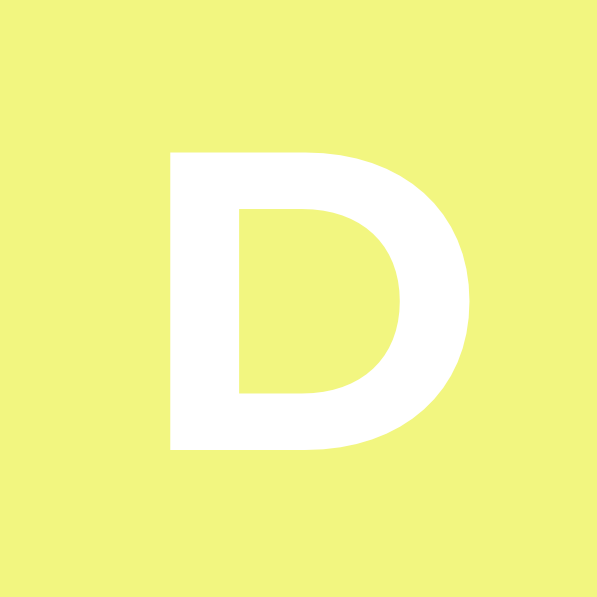 Job DescriptionThe RoleDigital Realty is looking for an insightful and energetic technical leader to help build a consulting and Solutions Architecture organization to align directly with our global our sales teams. The Director, Solutions Architecture will be a key member of the Sales Engineering leadership team, and responsible for building the technical solutions selling approach, educating customers of all sizes on Digital Realty's value proposition, and designing a Read more
framework for deep architectural discovery to ensure solutions are poised for successful deployment and maximum total cost of ownership.The Director of Solutions Architecture will be knowledgeable in all of Digital Realty' product lines and the global data center, hosting and networking landscape. He/She should also have a strong background in cloud services environments, with the ability to guide architectural solutions for private/public/hybrid and complex network deployments with a keen ability to translate customer requirements and business outcomes into Digital Realty technical solutions. Additionally, the Director of Solutions Architecture will be a critical thought leader in the development of our global ecosystem strategy, as well as contribute to the broader CTO agenda.The primary role of the Solutions Architect organization will be to serve as technical advisor for Digital Realty' customers and the Digital Realty' sales teams to architect creative and complex IT/cloud/networking and service delivery solutions for our customers and partners. As the Director of the group, the role requires a broad range of industry knowledge, including, but not limited to experience at the application layer to optimize performance over flexible and high performing infrastructure and tailored data center services. The Director, Solutions Architecture should be able to articulate solution benefits to both technical & non-technical audiences, as well as provide leadership and mentoring to the Solutions Architecture team as well as other internal / external thought leaders.The RequirementsNetworking Substantial telecommunications experience required; technical and commercial knowledge of Internet, MPLS and IPVPN topologies and architectures required Proficient in router and switch features and configuration, fault tolerant designs, and QOS mapping Experience with routing and switching protocols; SDN/NFV, performance measurement, tuning and scaling, and reliability and security techniques Experience with Network Peering, Internet Exchanges and CDNs Data center networking technologies and architectures (Leaf-Spine architectures, Data Center Interconnect technologies) Cloud Computing Public, Private and Hybrid cloud services and deployment methodology Experience with cloud orchestration and automation using tools such as OpenStack, and vRealize Private connectivity services and egress cost modeling Enterprise IT Must have a thorough understanding of, and experience with servers, storage, layer 3 networking and enterprise software.  Solid understanding of the entire OSI stack is a must Experience with data center virtualization, software defined data centers and hyper-converged infrastructure solutions Software and Database system development Storage Platform technologies (SAN/NAS) including Hardware and Software (EMC/NetApp/Sun/IBM/HP/VMware/Citrix/Brocade/Juniper) Must have a thorough understanding of the implication of common IT product on system designs: servers, storage, layer 3 networking, and enterprise software  Solution Selling and Technical Consultation Strong ability to focus ambiguous customer needs into specific, deliverable requirements Quickly and accurately assess current operations, identify opportunities for architectural changes to drive additional business benefit Ability to extract unrealized customer requirements, and service benefits, gaining consensus with data driven positioning Cost estimation, with a focus of helping customers understand return on investment as well as total cost of ownership advantages of solutions proposed Assess performance and service level agreements against business needs and expected results. Build evidence and models to demonstrate expected (desired) results Able to facilitate workshop style sessions with customers to extract important areas of customers current architecture. Can keenly couple key insights to present highly technical concepts and solutions specifics to audiences of varying technical capabilities in a clear, concise and easily understood manner Coach and provide technical leadership to others on network designs, platform sizing, infrastructure system design and the application of new technologies and project management methodologies Professional sales consultation of customer technical requirements to develop viable solutions, resulting in bookings Framework and Strategy Development Ability to organize technical and market requirements into development roadmaps and a strategic market outlook Framework development to ensure solution development lifecycle structured as an integral part of the sales process Motivational and inspirational leader, focused on organizational and individual development This position supports all of Digital Realty sales and partner organizations, therefore may require approximately 30% travel. The Solutions Architect may also be required to travel to other markets or other locations where customer IT / engineering groups are located to conduct and lead on-site meetings that are presented to customers.Required Experience 7+ years of technical experience – Hosting/Cloud companies, Cloud/Networking/IT consulting. Client facing operations or technical sales position preferred 5+ years of solutions selling and technical support experience in the high-tech industry preferably in the network, cloud and/or data center markets Effective Solutions Sales Capabilities: Demonstrates advanced solution selling abilities and effective, pro-active customer communications including proposal development, delivery, and RFP responses A combination of education and experience is acceptable Proven technical support for sales and marketing initiatives through participation in proposals, marketing studies, speaking engagements, blogs and other technical writing Detailed knowledge and sizing experience of networking technologies as well experience with storage architectures associated to private/public and hybrid cloud environments Bachelor's Degree in Engineering, Computer Science, or related technical field  Preferential Considerations Knowledge of DevOps methodologies and orchestration software is highly desirable Advanced industry certifications (AWS, Microsoft, Google, VMare, Cisco, Juniper, etc) Digital Realty: Where the cloud lives and business thrivesWe built the global standard for technical real estate, developing a unique capability to acquire, manage, and scale data center campuses. Now, Digital Realty is building a unique ecosystem of open solutions that power customer growth through exceptional service on a foundation of unrivaled data center expertise. The new Digital Realty combines unparalleled data center services, carrier-dense interconnection, real estate acumen, and financial strength to create unique power of choice and value when and where our customers need it.Our MissionTo provide our customers with the trusted foundation for the digital worldOur VisionTo build a network of connected campuses and internet gateways that become the heart of the internet and cloud, powering growth and prosperity for customers, employees and shareholders.Our ValuesGuide our decisions and actions every day—above all else, we value customers, excellence, talent, teamwork and success.About Digital RealtyDigital Realty Trust, Inc. supports the data center and colocation strategies of more than 2,000 firms across its secure, network-rich portfolio of data centers located throughout North America, Europe, Asia and Australia. Digital Realty's clients include companies of all sizes, ranging from financial services, cloud and information technology services, to manufacturing, energy, gaming, life sciences and consumer productsDisclaimerThe above statements are intended to describe the general nature and level of work being performed by people assigned to this job. They are not intended to be an exhaustive list of all responsibilities, duties, and skills required of personnel so classified.Digital Realty Trust is committed to employing a diverse workforce. We value and actively seek to recruit, develop and retain people with backgrounds, experiences and perspectives that reflect the full diversity of our society.Digital Realty is a publicly traded company (NYSE: DLR) with investment grade ratings from all three major ratings agencies.Digital Realty offers a highly competitive compensation package, excellent benefits, and an environment that recognizes and rewards your contributions.Digital Realty is an equal opportunity employer, EOE/AA/M/F/Vets/DisabledPlease do not forward unsolicited resumes to any employee of Digital Realty and its subsidiaries. Digital Realty is not responsible for any fees related to unsolicited referrals.Show moreShow less
Skills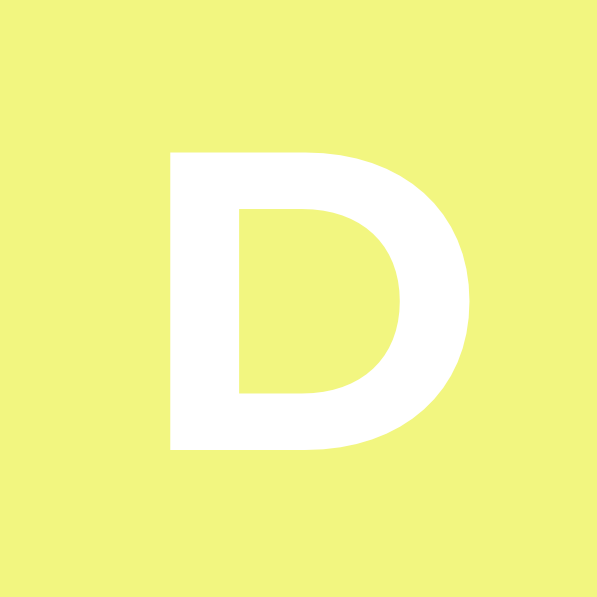 Job DescriptionThe RoleDigital Realty is looking for an insightful and energetic technical leader to help build a consulting and Solutions Architecture organization to align directly with our global our sales teams. The Director, Solutions Architecture will be a key member of the Sales Engineering leadership team, and responsible for building the technical solutions selling approach, educating customers of all sizes on Digital Realty's value proposition, and designing a Read more
framework for deep architectural discovery to ensure solutions are poised for successful deployment and maximum total cost of ownership.The Director of Solutions Architecture will be knowledgeable in all of Digital Realty' product lines and the global data center, hosting and networking landscape. He/She should also have a strong background in cloud services environments, with the ability to guide architectural solutions for private/public/hybrid and complex network deployments with a keen ability to translate customer requirements and business outcomes into Digital Realty technical solutions. Additionally, the Director of Solutions Architecture will be a critical thought leader in the development of our global ecosystem strategy, as well as contribute to the broader CTO agenda.The primary role of the Solutions Architect organization will be to serve as technical advisor for Digital Realty' customers and the Digital Realty' sales teams to architect creative and complex IT/cloud/networking and service delivery solutions for our customers and partners. As the Director of the group, the role requires a broad range of industry knowledge, including, but not limited to experience at the application layer to optimize performance over flexible and high performing infrastructure and tailored data center services. The Director, Solutions Architecture should be able to articulate solution benefits to both technical & non-technical audiences, as well as provide leadership and mentoring to the Solutions Architecture team as well as other internal / external thought leaders.The RequirementsNetworking Substantial telecommunications experience required; technical and commercial knowledge of Internet, MPLS and IPVPN topologies and architectures required Proficient in router and switch features and configuration, fault tolerant designs, and QOS mapping Experience with routing and switching protocols; SDN/NFV, performance measurement, tuning and scaling, and reliability and security techniques Experience with Network Peering, Internet Exchanges and CDNs Data center networking technologies and architectures (Leaf-Spine architectures, Data Center Interconnect technologies) Cloud Computing Public, Private and Hybrid cloud services and deployment methodology Experience with cloud orchestration and automation using tools such as OpenStack, and vRealize Private connectivity services and egress cost modeling Enterprise IT Must have a thorough understanding of, and experience with servers, storage, layer 3 networking and enterprise software.  Solid understanding of the entire OSI stack is a must Experience with data center virtualization, software defined data centers and hyper-converged infrastructure solutions Software and Database system development Storage Platform technologies (SAN/NAS) including Hardware and Software (EMC/NetApp/Sun/IBM/HP/VMware/Citrix/Brocade/Juniper) Must have a thorough understanding of the implication of common IT product on system designs: servers, storage, layer 3 networking, and enterprise software  Solution Selling and Technical Consultation Strong ability to focus ambiguous customer needs into specific, deliverable requirements Quickly and accurately assess current operations, identify opportunities for architectural changes to drive additional business benefit Ability to extract unrealized customer requirements, and service benefits, gaining consensus with data driven positioning Cost estimation, with a focus of helping customers understand return on investment as well as total cost of ownership advantages of solutions proposed Assess performance and service level agreements against business needs and expected results. Build evidence and models to demonstrate expected (desired) results Able to facilitate workshop style sessions with customers to extract important areas of customers current architecture. Can keenly couple key insights to present highly technical concepts and solutions specifics to audiences of varying technical capabilities in a clear, concise and easily understood manner Coach and provide technical leadership to others on network designs, platform sizing, infrastructure system design and the application of new technologies and project management methodologies Professional sales consultation of customer technical requirements to develop viable solutions, resulting in bookings Framework and Strategy Development Ability to organize technical and market requirements into development roadmaps and a strategic market outlook Framework development to ensure solution development lifecycle structured as an integral part of the sales process Motivational and inspirational leader, focused on organizational and individual development This position supports all of Digital Realty sales and partner organizations, therefore may require approximately 30% travel. The Solutions Architect may also be required to travel to other markets or other locations where customer IT / engineering groups are located to conduct and lead on-site meetings that are presented to customers.Required Experience 7+ years of technical experience – Hosting/Cloud companies, Cloud/Networking/IT consulting. Client facing operations or technical sales position preferred 5+ years of solutions selling and technical support experience in the high-tech industry preferably in the network, cloud and/or data center markets Effective Solutions Sales Capabilities: Demonstrates advanced solution selling abilities and effective, pro-active customer communications including proposal development, delivery, and RFP responses A combination of education and experience is acceptable Proven technical support for sales and marketing initiatives through participation in proposals, marketing studies, speaking engagements, blogs and other technical writing Detailed knowledge and sizing experience of networking technologies as well experience with storage architectures associated to private/public and hybrid cloud environments Bachelor's Degree in Engineering, Computer Science, or related technical field  Preferential Considerations Knowledge of DevOps methodologies and orchestration software is highly desirable Advanced industry certifications (AWS, Microsoft, Google, VMare, Cisco, Juniper, etc) Digital Realty: Where the cloud lives and business thrivesWe built the global standard for technical real estate, developing a unique capability to acquire, manage, and scale data center campuses. Now, Digital Realty is building a unique ecosystem of open solutions that power customer growth through exceptional service on a foundation of unrivaled data center expertise. The new Digital Realty combines unparalleled data center services, carrier-dense interconnection, real estate acumen, and financial strength to create unique power of choice and value when and where our customers need it.Our MissionTo provide our customers with the trusted foundation for the digital worldOur VisionTo build a network of connected campuses and internet gateways that become the heart of the internet and cloud, powering growth and prosperity for customers, employees and shareholders.Our ValuesGuide our decisions and actions every day—above all else, we value customers, excellence, talent, teamwork and success.About Digital RealtyDigital Realty Trust, Inc. supports the data center and colocation strategies of more than 2,000 firms across its secure, network-rich portfolio of data centers located throughout North America, Europe, Asia and Australia. Digital Realty's clients include companies of all sizes, ranging from financial services, cloud and information technology services, to manufacturing, energy, gaming, life sciences and consumer productsDisclaimerThe above statements are intended to describe the general nature and level of work being performed by people assigned to this job. They are not intended to be an exhaustive list of all responsibilities, duties, and skills required of personnel so classified.Digital Realty Trust is committed to employing a diverse workforce. We value and actively seek to recruit, develop and retain people with backgrounds, experiences and perspectives that reflect the full diversity of our society.Digital Realty is a publicly traded company (NYSE: DLR) with investment grade ratings from all three major ratings agencies.Digital Realty offers a highly competitive compensation package, excellent benefits, and an environment that recognizes and rewards your contributions.Digital Realty is an equal opportunity employer, EOE/AA/M/F/Vets/DisabledPlease do not forward unsolicited resumes to any employee of Digital Realty and its subsidiaries. Digital Realty is not responsible for any fees related to unsolicited referrals.Show moreShow less
Skills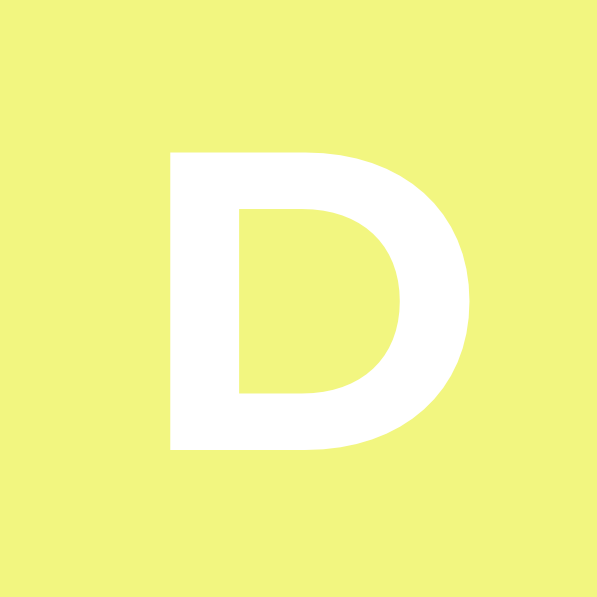 Job DescriptionThe RoleDigital Realty is looking for an insightful and energetic technical leader to help build a consulting and Solutions Architecture organization to align directly with our global our sales teams. The Director, Solutions Architecture will be a key member of the Sales Engineering leadership team, and responsible for building the technical solutions selling approach, educating customers of all sizes on Digital Realty's value proposition, and designing a Read more
framework for deep architectural discovery to ensure solutions are poised for successful deployment and maximum total cost of ownership.The Director of Solutions Architecture will be knowledgeable in all of Digital Realty' product lines and the global data center, hosting and networking landscape. He/She should also have a strong background in cloud services environments, with the ability to guide architectural solutions for private/public/hybrid and complex network deployments with a keen ability to translate customer requirements and business outcomes into Digital Realty technical solutions. Additionally, the Director of Solutions Architecture will be a critical thought leader in the development of our global ecosystem strategy, as well as contribute to the broader CTO agenda.The primary role of the Solutions Architect organization will be to serve as technical advisor for Digital Realty' customers and the Digital Realty' sales teams to architect creative and complex IT/cloud/networking and service delivery solutions for our customers and partners. As the Director of the group, the role requires a broad range of industry knowledge, including, but not limited to experience at the application layer to optimize performance over flexible and high performing infrastructure and tailored data center services. The Director, Solutions Architecture should be able to articulate solution benefits to both technical & non-technical audiences, as well as provide leadership and mentoring to the Solutions Architecture team as well as other internal / external thought leaders.The RequirementsNetworking Substantial telecommunications experience required; technical and commercial knowledge of Internet, MPLS and IPVPN topologies and architectures required Proficient in router and switch features and configuration, fault tolerant designs, and QOS mapping Experience with routing and switching protocols; SDN/NFV, performance measurement, tuning and scaling, and reliability and security techniques Experience with Network Peering, Internet Exchanges and CDNs Data center networking technologies and architectures (Leaf-Spine architectures, Data Center Interconnect technologies) Cloud Computing Public, Private and Hybrid cloud services and deployment methodology Experience with cloud orchestration and automation using tools such as OpenStack, and vRealize Private connectivity services and egress cost modeling Enterprise IT Must have a thorough understanding of, and experience with servers, storage, layer 3 networking and enterprise software.  Solid understanding of the entire OSI stack is a must Experience with data center virtualization, software defined data centers and hyper-converged infrastructure solutions Software and Database system development Storage Platform technologies (SAN/NAS) including Hardware and Software (EMC/NetApp/Sun/IBM/HP/VMware/Citrix/Brocade/Juniper) Must have a thorough understanding of the implication of common IT product on system designs: servers, storage, layer 3 networking, and enterprise software  Solution Selling and Technical Consultation Strong ability to focus ambiguous customer needs into specific, deliverable requirements Quickly and accurately assess current operations, identify opportunities for architectural changes to drive additional business benefit Ability to extract unrealized customer requirements, and service benefits, gaining consensus with data driven positioning Cost estimation, with a focus of helping customers understand return on investment as well as total cost of ownership advantages of solutions proposed Assess performance and service level agreements against business needs and expected results. Build evidence and models to demonstrate expected (desired) results Able to facilitate workshop style sessions with customers to extract important areas of customers current architecture. Can keenly couple key insights to present highly technical concepts and solutions specifics to audiences of varying technical capabilities in a clear, concise and easily understood manner Coach and provide technical leadership to others on network designs, platform sizing, infrastructure system design and the application of new technologies and project management methodologies Professional sales consultation of customer technical requirements to develop viable solutions, resulting in bookings Framework and Strategy Development Ability to organize technical and market requirements into development roadmaps and a strategic market outlook Framework development to ensure solution development lifecycle structured as an integral part of the sales process Motivational and inspirational leader, focused on organizational and individual development This position supports all of Digital Realty sales and partner organizations, therefore may require approximately 30% travel. The Solutions Architect may also be required to travel to other markets or other locations where customer IT / engineering groups are located to conduct and lead on-site meetings that are presented to customers.Required Experience 7+ years of technical experience – Hosting/Cloud companies, Cloud/Networking/IT consulting. Client facing operations or technical sales position preferred 5+ years of solutions selling and technical support experience in the high-tech industry preferably in the network, cloud and/or data center markets Effective Solutions Sales Capabilities: Demonstrates advanced solution selling abilities and effective, pro-active customer communications including proposal development, delivery, and RFP responses A combination of education and experience is acceptable Proven technical support for sales and marketing initiatives through participation in proposals, marketing studies, speaking engagements, blogs and other technical writing Detailed knowledge and sizing experience of networking technologies as well experience with storage architectures associated to private/public and hybrid cloud environments Bachelor's Degree in Engineering, Computer Science, or related technical field  Preferential Considerations Knowledge of DevOps methodologies and orchestration software is highly desirable Advanced industry certifications (AWS, Microsoft, Google, VMare, Cisco, Juniper, etc) Digital Realty: Where the cloud lives and business thrivesWe built the global standard for technical real estate, developing a unique capability to acquire, manage, and scale data center campuses. Now, Digital Realty is building a unique ecosystem of open solutions that power customer growth through exceptional service on a foundation of unrivaled data center expertise. The new Digital Realty combines unparalleled data center services, carrier-dense interconnection, real estate acumen, and financial strength to create unique power of choice and value when and where our customers need it.Our MissionTo provide our customers with the trusted foundation for the digital worldOur VisionTo build a network of connected campuses and internet gateways that become the heart of the internet and cloud, powering growth and prosperity for customers, employees and shareholders.Our ValuesGuide our decisions and actions every day—above all else, we value customers, excellence, talent, teamwork and success.About Digital RealtyDigital Realty Trust, Inc. supports the data center and colocation strategies of more than 2,000 firms across its secure, network-rich portfolio of data centers located throughout North America, Europe, Asia and Australia. Digital Realty's clients include companies of all sizes, ranging from financial services, cloud and information technology services, to manufacturing, energy, gaming, life sciences and consumer productsDisclaimerThe above statements are intended to describe the general nature and level of work being performed by people assigned to this job. They are not intended to be an exhaustive list of all responsibilities, duties, and skills required of personnel so classified.Digital Realty Trust is committed to employing a diverse workforce. We value and actively seek to recruit, develop and retain people with backgrounds, experiences and perspectives that reflect the full diversity of our society.Digital Realty is a publicly traded company (NYSE: DLR) with investment grade ratings from all three major ratings agencies.Digital Realty offers a highly competitive compensation package, excellent benefits, and an environment that recognizes and rewards your contributions.Digital Realty is an equal opportunity employer, EOE/AA/M/F/Vets/DisabledPlease do not forward unsolicited resumes to any employee of Digital Realty and its subsidiaries. Digital Realty is not responsible for any fees related to unsolicited referrals.Show moreShow less
Skills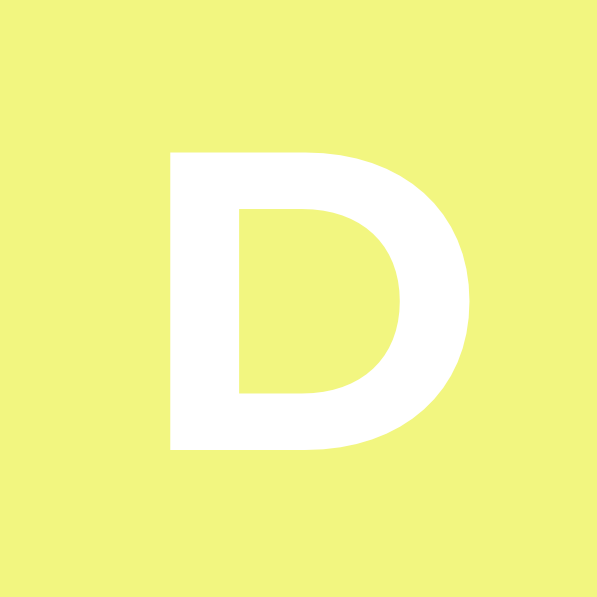 Job DescriptionThe RoleDigital Realty is looking for an insightful and energetic technical leader to help build a consulting and Solutions Architecture organization to align directly with our global our sales teams. The Director, Solutions Architecture will be a key member of the Sales Engineering leadership team, and responsible for building the technical solutions selling approach, educating customers of all sizes on Digital Realty's value proposition, and designing a Read more
framework for deep architectural discovery to ensure solutions are poised for successful deployment and maximum total cost of ownership.The Director of Solutions Architecture will be knowledgeable in all of Digital Realty' product lines and the global data center, hosting and networking landscape. He/She should also have a strong background in cloud services environments, with the ability to guide architectural solutions for private/public/hybrid and complex network deployments with a keen ability to translate customer requirements and business outcomes into Digital Realty technical solutions. Additionally, the Director of Solutions Architecture will be a critical thought leader in the development of our global ecosystem strategy, as well as contribute to the broader CTO agenda.The primary role of the Solutions Architect organization will be to serve as technical advisor for Digital Realty' customers and the Digital Realty' sales teams to architect creative and complex IT/cloud/networking and service delivery solutions for our customers and partners. As the Director of the group, the role requires a broad range of industry knowledge, including, but not limited to experience at the application layer to optimize performance over flexible and high performing infrastructure and tailored data center services. The Director, Solutions Architecture should be able to articulate solution benefits to both technical & non-technical audiences, as well as provide leadership and mentoring to the Solutions Architecture team as well as other internal / external thought leaders.The RequirementsNetworking Substantial telecommunications experience required; technical and commercial knowledge of Internet, MPLS and IPVPN topologies and architectures required Proficient in router and switch features and configuration, fault tolerant designs, and QOS mapping Experience with routing and switching protocols; SDN/NFV, performance measurement, tuning and scaling, and reliability and security techniques Experience with Network Peering, Internet Exchanges and CDNs Data center networking technologies and architectures (Leaf-Spine architectures, Data Center Interconnect technologies) Cloud Computing Public, Private and Hybrid cloud services and deployment methodology Experience with cloud orchestration and automation using tools such as OpenStack, and vRealize Private connectivity services and egress cost modeling Enterprise IT Must have a thorough understanding of, and experience with servers, storage, layer 3 networking and enterprise software.  Solid understanding of the entire OSI stack is a must Experience with data center virtualization, software defined data centers and hyper-converged infrastructure solutions Software and Database system development Storage Platform technologies (SAN/NAS) including Hardware and Software (EMC/NetApp/Sun/IBM/HP/VMware/Citrix/Brocade/Juniper) Must have a thorough understanding of the implication of common IT product on system designs: servers, storage, layer 3 networking, and enterprise software  Solution Selling and Technical Consultation Strong ability to focus ambiguous customer needs into specific, deliverable requirements Quickly and accurately assess current operations, identify opportunities for architectural changes to drive additional business benefit Ability to extract unrealized customer requirements, and service benefits, gaining consensus with data driven positioning Cost estimation, with a focus of helping customers understand return on investment as well as total cost of ownership advantages of solutions proposed Assess performance and service level agreements against business needs and expected results. Build evidence and models to demonstrate expected (desired) results Able to facilitate workshop style sessions with customers to extract important areas of customers current architecture. Can keenly couple key insights to present highly technical concepts and solutions specifics to audiences of varying technical capabilities in a clear, concise and easily understood manner Coach and provide technical leadership to others on network designs, platform sizing, infrastructure system design and the application of new technologies and project management methodologies Professional sales consultation of customer technical requirements to develop viable solutions, resulting in bookings Framework and Strategy Development Ability to organize technical and market requirements into development roadmaps and a strategic market outlook Framework development to ensure solution development lifecycle structured as an integral part of the sales process Motivational and inspirational leader, focused on organizational and individual development This position supports all of Digital Realty sales and partner organizations, therefore may require approximately 30% travel. The Solutions Architect may also be required to travel to other markets or other locations where customer IT / engineering groups are located to conduct and lead on-site meetings that are presented to customers.Required Experience 7+ years of technical experience – Hosting/Cloud companies, Cloud/Networking/IT consulting. Client facing operations or technical sales position preferred 5+ years of solutions selling and technical support experience in the high-tech industry preferably in the network, cloud and/or data center markets Effective Solutions Sales Capabilities: Demonstrates advanced solution selling abilities and effective, pro-active customer communications including proposal development, delivery, and RFP responses A combination of education and experience is acceptable Proven technical support for sales and marketing initiatives through participation in proposals, marketing studies, speaking engagements, blogs and other technical writing Detailed knowledge and sizing experience of networking technologies as well experience with storage architectures associated to private/public and hybrid cloud environments Bachelor's Degree in Engineering, Computer Science, or related technical field  Preferential Considerations Knowledge of DevOps methodologies and orchestration software is highly desirable Advanced industry certifications (AWS, Microsoft, Google, VMare, Cisco, Juniper, etc) Digital Realty: Where the cloud lives and business thrivesWe built the global standard for technical real estate, developing a unique capability to acquire, manage, and scale data center campuses. Now, Digital Realty is building a unique ecosystem of open solutions that power customer growth through exceptional service on a foundation of unrivaled data center expertise. The new Digital Realty combines unparalleled data center services, carrier-dense interconnection, real estate acumen, and financial strength to create unique power of choice and value when and where our customers need it.Our MissionTo provide our customers with the trusted foundation for the digital worldOur VisionTo build a network of connected campuses and internet gateways that become the heart of the internet and cloud, powering growth and prosperity for customers, employees and shareholders.Our ValuesGuide our decisions and actions every day—above all else, we value customers, excellence, talent, teamwork and success.About Digital RealtyDigital Realty Trust, Inc. supports the data center and colocation strategies of more than 2,000 firms across its secure, network-rich portfolio of data centers located throughout North America, Europe, Asia and Australia. Digital Realty's clients include companies of all sizes, ranging from financial services, cloud and information technology services, to manufacturing, energy, gaming, life sciences and consumer productsDisclaimerThe above statements are intended to describe the general nature and level of work being performed by people assigned to this job. They are not intended to be an exhaustive list of all responsibilities, duties, and skills required of personnel so classified.Digital Realty Trust is committed to employing a diverse workforce. We value and actively seek to recruit, develop and retain people with backgrounds, experiences and perspectives that reflect the full diversity of our society.Digital Realty is a publicly traded company (NYSE: DLR) with investment grade ratings from all three major ratings agencies.Digital Realty offers a highly competitive compensation package, excellent benefits, and an environment that recognizes and rewards your contributions.Digital Realty is an equal opportunity employer, EOE/AA/M/F/Vets/DisabledPlease do not forward unsolicited resumes to any employee of Digital Realty and its subsidiaries. Digital Realty is not responsible for any fees related to unsolicited referrals.Show moreShow less
Skills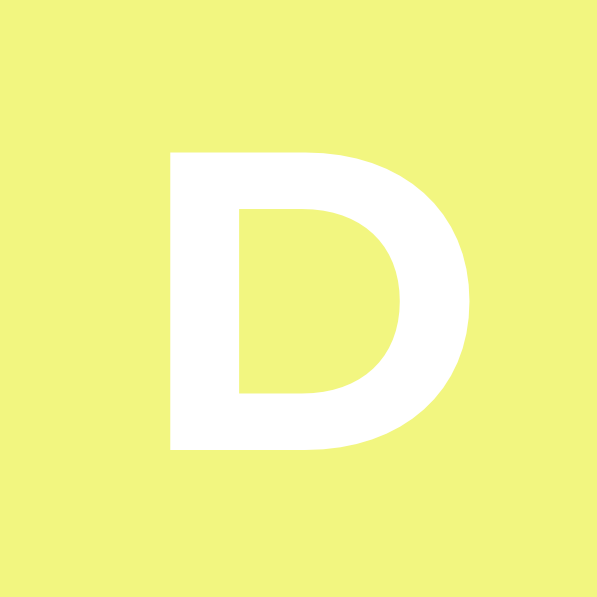 Job DescriptionThe RoleDigital Realty is looking for an insightful and energetic technical leader to help build a consulting and Solutions Architecture organization to align directly with our global our sales teams. The Director, Solutions Architecture will be a key member of the Sales Engineering leadership team, and responsible for building the technical solutions selling approach, educating customers of all sizes on Digital Realty's value proposition, and designing a Read more
framework for deep architectural discovery to ensure solutions are poised for successful deployment and maximum total cost of ownership.The Director of Solutions Architecture will be knowledgeable in all of Digital Realty' product lines and the global data center, hosting and networking landscape. He/She should also have a strong background in cloud services environments, with the ability to guide architectural solutions for private/public/hybrid and complex network deployments with a keen ability to translate customer requirements and business outcomes into Digital Realty technical solutions. Additionally, the Director of Solutions Architecture will be a critical thought leader in the development of our global ecosystem strategy, as well as contribute to the broader CTO agenda.The primary role of the Solutions Architect organization will be to serve as technical advisor for Digital Realty' customers and the Digital Realty' sales teams to architect creative and complex IT/cloud/networking and service delivery solutions for our customers and partners. As the Director of the group, the role requires a broad range of industry knowledge, including, but not limited to experience at the application layer to optimize performance over flexible and high performing infrastructure and tailored data center services. The Director, Solutions Architecture should be able to articulate solution benefits to both technical & non-technical audiences, as well as provide leadership and mentoring to the Solutions Architecture team as well as other internal / external thought leaders.The RequirementsNetworking Substantial telecommunications experience required; technical and commercial knowledge of Internet, MPLS and IPVPN topologies and architectures required Proficient in router and switch features and configuration, fault tolerant designs, and QOS mapping Experience with routing and switching protocols; SDN/NFV, performance measurement, tuning and scaling, and reliability and security techniques Experience with Network Peering, Internet Exchanges and CDNs Data center networking technologies and architectures (Leaf-Spine architectures, Data Center Interconnect technologies) Cloud Computing Public, Private and Hybrid cloud services and deployment methodology Experience with cloud orchestration and automation using tools such as OpenStack, and vRealize Private connectivity services and egress cost modeling Enterprise IT Must have a thorough understanding of, and experience with servers, storage, layer 3 networking and enterprise software.  Solid understanding of the entire OSI stack is a must Experience with data center virtualization, software defined data centers and hyper-converged infrastructure solutions Software and Database system development Storage Platform technologies (SAN/NAS) including Hardware and Software (EMC/NetApp/Sun/IBM/HP/VMware/Citrix/Brocade/Juniper) Must have a thorough understanding of the implication of common IT product on system designs: servers, storage, layer 3 networking, and enterprise software  Solution Selling and Technical Consultation Strong ability to focus ambiguous customer needs into specific, deliverable requirements Quickly and accurately assess current operations, identify opportunities for architectural changes to drive additional business benefit Ability to extract unrealized customer requirements, and service benefits, gaining consensus with data driven positioning Cost estimation, with a focus of helping customers understand return on investment as well as total cost of ownership advantages of solutions proposed Assess performance and service level agreements against business needs and expected results. Build evidence and models to demonstrate expected (desired) results Able to facilitate workshop style sessions with customers to extract important areas of customers current architecture. Can keenly couple key insights to present highly technical concepts and solutions specifics to audiences of varying technical capabilities in a clear, concise and easily understood manner Coach and provide technical leadership to others on network designs, platform sizing, infrastructure system design and the application of new technologies and project management methodologies Professional sales consultation of customer technical requirements to develop viable solutions, resulting in bookings Framework and Strategy Development Ability to organize technical and market requirements into development roadmaps and a strategic market outlook Framework development to ensure solution development lifecycle structured as an integral part of the sales process Motivational and inspirational leader, focused on organizational and individual development This position supports all of Digital Realty sales and partner organizations, therefore may require approximately 30% travel. The Solutions Architect may also be required to travel to other markets or other locations where customer IT / engineering groups are located to conduct and lead on-site meetings that are presented to customers.Required Experience 7+ years of technical experience – Hosting/Cloud companies, Cloud/Networking/IT consulting. Client facing operations or technical sales position preferred 5+ years of solutions selling and technical support experience in the high-tech industry preferably in the network, cloud and/or data center markets Effective Solutions Sales Capabilities: Demonstrates advanced solution selling abilities and effective, pro-active customer communications including proposal development, delivery, and RFP responses A combination of education and experience is acceptable Proven technical support for sales and marketing initiatives through participation in proposals, marketing studies, speaking engagements, blogs and other technical writing Detailed knowledge and sizing experience of networking technologies as well experience with storage architectures associated to private/public and hybrid cloud environments Bachelor's Degree in Engineering, Computer Science, or related technical field  Preferential Considerations Knowledge of DevOps methodologies and orchestration software is highly desirable Advanced industry certifications (AWS, Microsoft, Google, VMare, Cisco, Juniper, etc) Digital Realty: Where the cloud lives and business thrivesWe built the global standard for technical real estate, developing a unique capability to acquire, manage, and scale data center campuses. Now, Digital Realty is building a unique ecosystem of open solutions that power customer growth through exceptional service on a foundation of unrivaled data center expertise. The new Digital Realty combines unparalleled data center services, carrier-dense interconnection, real estate acumen, and financial strength to create unique power of choice and value when and where our customers need it.Our MissionTo provide our customers with the trusted foundation for the digital worldOur VisionTo build a network of connected campuses and internet gateways that become the heart of the internet and cloud, powering growth and prosperity for customers, employees and shareholders.Our ValuesGuide our decisions and actions every day—above all else, we value customers, excellence, talent, teamwork and success.About Digital RealtyDigital Realty Trust, Inc. supports the data center and colocation strategies of more than 2,000 firms across its secure, network-rich portfolio of data centers located throughout North America, Europe, Asia and Australia. Digital Realty's clients include companies of all sizes, ranging from financial services, cloud and information technology services, to manufacturing, energy, gaming, life sciences and consumer productsDisclaimerThe above statements are intended to describe the general nature and level of work being performed by people assigned to this job. They are not intended to be an exhaustive list of all responsibilities, duties, and skills required of personnel so classified.Digital Realty Trust is committed to employing a diverse workforce. We value and actively seek to recruit, develop and retain people with backgrounds, experiences and perspectives that reflect the full diversity of our society.Digital Realty is a publicly traded company (NYSE: DLR) with investment grade ratings from all three major ratings agencies.Digital Realty offers a highly competitive compensation package, excellent benefits, and an environment that recognizes and rewards your contributions.Digital Realty is an equal opportunity employer, EOE/AA/M/F/Vets/DisabledPlease do not forward unsolicited resumes to any employee of Digital Realty and its subsidiaries. Digital Realty is not responsible for any fees related to unsolicited referrals.Show moreShow less
Skills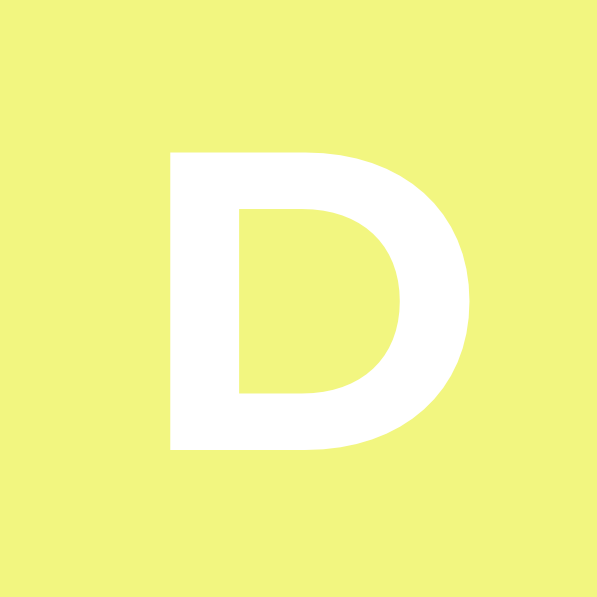 Job DescriptionThe RoleDigital Realty is looking for an insightful and energetic technical leader to help build a consulting and Solutions Architecture organization to align directly with our global our sales teams. The Director, Solutions Architecture will be a key member of the Sales Engineering leadership team, and responsible for building the technical solutions selling approach, educating customers of all sizes on Digital Realty's value proposition, and designing a Read more
framework for deep architectural discovery to ensure solutions are poised for successful deployment and maximum total cost of ownership.The Director of Solutions Architecture will be knowledgeable in all of Digital Realty' product lines and the global data center, hosting and networking landscape. He/She should also have a strong background in cloud services environments, with the ability to guide architectural solutions for private/public/hybrid and complex network deployments with a keen ability to translate customer requirements and business outcomes into Digital Realty technical solutions. Additionally, the Director of Solutions Architecture will be a critical thought leader in the development of our global ecosystem strategy, as well as contribute to the broader CTO agenda.The primary role of the Solutions Architect organization will be to serve as technical advisor for Digital Realty' customers and the Digital Realty' sales teams to architect creative and complex IT/cloud/networking and service delivery solutions for our customers and partners. As the Director of the group, the role requires a broad range of industry knowledge, including, but not limited to experience at the application layer to optimize performance over flexible and high performing infrastructure and tailored data center services. The Director, Solutions Architecture should be able to articulate solution benefits to both technical & non-technical audiences, as well as provide leadership and mentoring to the Solutions Architecture team as well as other internal / external thought leaders.The RequirementsNetworking Substantial telecommunications experience required; technical and commercial knowledge of Internet, MPLS and IPVPN topologies and architectures required Proficient in router and switch features and configuration, fault tolerant designs, and QOS mapping Experience with routing and switching protocols; SDN/NFV, performance measurement, tuning and scaling, and reliability and security techniques Experience with Network Peering, Internet Exchanges and CDNs Data center networking technologies and architectures (Leaf-Spine architectures, Data Center Interconnect technologies) Cloud Computing Public, Private and Hybrid cloud services and deployment methodology Experience with cloud orchestration and automation using tools such as OpenStack, and vRealize Private connectivity services and egress cost modeling Enterprise IT Must have a thorough understanding of, and experience with servers, storage, layer 3 networking and enterprise software.  Solid understanding of the entire OSI stack is a must Experience with data center virtualization, software defined data centers and hyper-converged infrastructure solutions Software and Database system development Storage Platform technologies (SAN/NAS) including Hardware and Software (EMC/NetApp/Sun/IBM/HP/VMware/Citrix/Brocade/Juniper) Must have a thorough understanding of the implication of common IT product on system designs: servers, storage, layer 3 networking, and enterprise software  Solution Selling and Technical Consultation Strong ability to focus ambiguous customer needs into specific, deliverable requirements Quickly and accurately assess current operations, identify opportunities for architectural changes to drive additional business benefit Ability to extract unrealized customer requirements, and service benefits, gaining consensus with data driven positioning Cost estimation, with a focus of helping customers understand return on investment as well as total cost of ownership advantages of solutions proposed Assess performance and service level agreements against business needs and expected results. Build evidence and models to demonstrate expected (desired) results Able to facilitate workshop style sessions with customers to extract important areas of customers current architecture. Can keenly couple key insights to present highly technical concepts and solutions specifics to audiences of varying technical capabilities in a clear, concise and easily understood manner Coach and provide technical leadership to others on network designs, platform sizing, infrastructure system design and the application of new technologies and project management methodologies Professional sales consultation of customer technical requirements to develop viable solutions, resulting in bookings Framework and Strategy Development Ability to organize technical and market requirements into development roadmaps and a strategic market outlook Framework development to ensure solution development lifecycle structured as an integral part of the sales process Motivational and inspirational leader, focused on organizational and individual development This position supports all of Digital Realty sales and partner organizations, therefore may require approximately 30% travel. The Solutions Architect may also be required to travel to other markets or other locations where customer IT / engineering groups are located to conduct and lead on-site meetings that are presented to customers.Required Experience 7+ years of technical experience – Hosting/Cloud companies, Cloud/Networking/IT consulting. Client facing operations or technical sales position preferred 5+ years of solutions selling and technical support experience in the high-tech industry preferably in the network, cloud and/or data center markets Effective Solutions Sales Capabilities: Demonstrates advanced solution selling abilities and effective, pro-active customer communications including proposal development, delivery, and RFP responses A combination of education and experience is acceptable Proven technical support for sales and marketing initiatives through participation in proposals, marketing studies, speaking engagements, blogs and other technical writing Detailed knowledge and sizing experience of networking technologies as well experience with storage architectures associated to private/public and hybrid cloud environments Bachelor's Degree in Engineering, Computer Science, or related technical field  Preferential Considerations Knowledge of DevOps methodologies and orchestration software is highly desirable Advanced industry certifications (AWS, Microsoft, Google, VMare, Cisco, Juniper, etc) Digital Realty: Where the cloud lives and business thrivesWe built the global standard for technical real estate, developing a unique capability to acquire, manage, and scale data center campuses. Now, Digital Realty is building a unique ecosystem of open solutions that power customer growth through exceptional service on a foundation of unrivaled data center expertise. The new Digital Realty combines unparalleled data center services, carrier-dense interconnection, real estate acumen, and financial strength to create unique power of choice and value when and where our customers need it.Our MissionTo provide our customers with the trusted foundation for the digital worldOur VisionTo build a network of connected campuses and internet gateways that become the heart of the internet and cloud, powering growth and prosperity for customers, employees and shareholders.Our ValuesGuide our decisions and actions every day—above all else, we value customers, excellence, talent, teamwork and success.About Digital RealtyDigital Realty Trust, Inc. supports the data center and colocation strategies of more than 2,000 firms across its secure, network-rich portfolio of data centers located throughout North America, Europe, Asia and Australia. Digital Realty's clients include companies of all sizes, ranging from financial services, cloud and information technology services, to manufacturing, energy, gaming, life sciences and consumer productsDisclaimerThe above statements are intended to describe the general nature and level of work being performed by people assigned to this job. They are not intended to be an exhaustive list of all responsibilities, duties, and skills required of personnel so classified.Digital Realty Trust is committed to employing a diverse workforce. We value and actively seek to recruit, develop and retain people with backgrounds, experiences and perspectives that reflect the full diversity of our society.Digital Realty is a publicly traded company (NYSE: DLR) with investment grade ratings from all three major ratings agencies.Digital Realty offers a highly competitive compensation package, excellent benefits, and an environment that recognizes and rewards your contributions.Digital Realty is an equal opportunity employer, EOE/AA/M/F/Vets/DisabledPlease do not forward unsolicited resumes to any employee of Digital Realty and its subsidiaries. Digital Realty is not responsible for any fees related to unsolicited referrals.Show moreShow less
Skills