Sign in or register for a JobTech account.
Jobs that require

healthcare

skill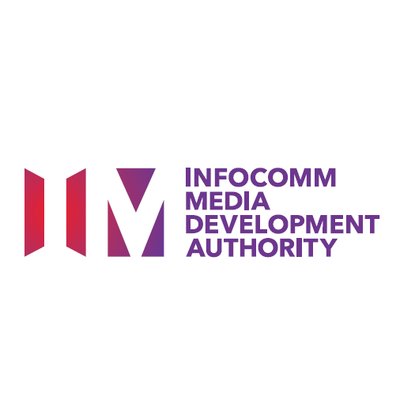 Responsibilities
Lead and conduct the technical evaluation of digital solutions from vendors to be Pre-Approved for the SMEs Go Digital (SGD) Programme for adoption by SMEs. Digital solutions cover sectors including but not limited to Retail, F&B, Wholesale, Logistics, Security, Environmental Services, Tourism, Accounting, Construction, Healthcare, Education, Finance, Maritime, and Media.
Perform market scan, technical reviews, and technology assessment with domain leads/experts including but not limited to Cyber Security, Internet of Things, Robotics Process Automation, Blockchain, Personal Data Security, Data Analytics, Artificial Intelligence, Cloud to ensure the required quality standards/levels of SGD Pre-Approved digital solutions are achieved.
Recommend and identify technologies to enhance the value of SGD Pre-Approved digital solutions.
Ability to chart technology roadmaps to level up ICT solutions standards.
Work closely with Sector Lead agencies to provide holistic & impact assessment on SGD Pre-Approved digital solutions and formulate options.
Develop assessment report, including roadmap of SGD Pre-Approved digital solutions for review, identify and evaluate new technology and capability to counter new emerging technologies.
Continuously improve and strengthen the technical capability of SGD Pre-Approved digital solutions Criteria & Evaluation Framework to meet SGD programme objectives.
Support administration as well as procurement as required by SGD programme.
Requirements
Background in Computer Science, Information Technology or related field.
Minimally 5 years of ICT experience, with one or more technical knowledge domains including but not limited to Cyber Security, Internet of Things, Robotics Process Automation, Blockchain, Personal Data Security, Data Analytics, Artificial Intelligence, Cloud Technology.
Knowledge and experience in technical evaluation/assessment including but not limited to enterprise applications, software, mobile & cyber security, video & data analytics.
Self-motivated individual who can work independently, as well as be a good team player.
High degree of initiative, flexibility, positive attitude and dynamic personality.
Excellent English communication skill, both written and verbal.
Prior experience in the public sector would be an added advantage.
Position will commensurate with experience.

Only short-listed candidates will be notified.
Skills Our clients, reknown organisations in the Healthcare Sector, are looking for Patient Service Associates (PSA).
No experience needed as training is provided.
Both Office hours and Shift hours are available.
PSA are needed in Departments such as: Eye, Dental, General Medicine, Urology, Colorectal, A&E, etc

Interested candidates who wish to join the healthcare sector, please apply now!
Job Description:

Attend to patients' enquiries and complaints
Handle registration of patients and scheduling of medical appointments
Assist the Read more
medical professionals in consultation room
Provide administrative support such as data entry and scanning of records into system
Other duties as assigned


Job Requirements:

Min GCE 'O/A' Level or Diploma in any discipline
No Experience required as training will be provided
Able to commit a minimum period of 3 months
Possess good interpersonal and communication skills
Able to start immediately or on short notice


Interested candidate, kindly send a copy of your resume to: [Click Here to Email Your Resume]

Jessica Fong Zhi Tong
CEI Registration No.: R1879124
>EA Licence No.: 99C4599
Skills Job Summary
>The Clinical Research Project Manager will assist in the development, monitoring, and completion of multiple medical clinical trials at all phases of development. This position will involve primary contact with medical professionals, core laboratories, consultants, and CROs involved with the clinical studies. Prior work experience should demonstrate dependability, flexibility, and maturity. Candidates must be positive, even-tempered, and effective in building interpersonal working relationships with various clinical personnel.
Principal Read more
Responsibilities

Responsible for the planning and management of HQ-initiated and physician-initiated clinical trials (ranging from Pilot studies through Phase IV) as assigned
Organize, communicate, and evaluate team objectives for ongoing assigned clinical trials to ensure that study deliverables are being met and are in line with corporate expectations
Responsible for the development of study-related documentation, including clinical research study protocols, informed consent forms, case report forms, monitoring plans, data management plans, statistical analysis plans, and IRB/IEC submissions and renewals
Contribute to department documentation development, such as the development and writing of Standard Operating Procedures (SOPs)
Assist in the development and distribution of study site training materials and study notebooks
Work with the legal department on the development and management of study specific agreements (i.e. non-disclosure agreements, clinical trial agreements, clinical research organization agreements, etc.)
Organize and manage project timelines and budgets to ensure project deliverables are on time and within budget
Serve as the HQ primary contact with the clinical investigators and study coordinators for all aspects of conducting the clinical trial
Schedule and lead investigator meetings and various site visits
Monitor and visit clinical trial sites to ensure conformance with study protocol as needed
Coordinate with clinical investigators in the timely completion, submission, and review of CRFs and verify report data against protocol and patient files
Provide support to clinical investigators and study coordinators to resolve site related issues
Oversee clinical accountability and distribution to clinical trial centers
Track, collect, and review clinical documentation for assigned clinical trials
Review and report adverse events in conformance with FDA regulations
Assist in collection and compilation of data for statistical analysis
Provide guidance for less senior clinical team members
Maintain familiarity with the development of clinical protocols and statistical analysis
Maintain a working knowledge of GCP and 21 CFR 812
Assist with additional tasks as assigned by the Director of Clinical Research


Requirements


Min Degree/ Masters, preferably in Science / Life Sciences / Public Health / Health Sciences / Pharmacy / Medicine / Nursing or similar from an accredited university
At least 10 years of working experience within clinical research settings (e.g. clinical research associate, study coordinator, or research administrator) is advantageous but not essential
Knowledge of GCP guidelines and applicable regulations and guidelines of clinical research, or ethical principles relating to human biomedical research
Able to work independently, as well as part of a team
Able to work with a high degree of accuracy and attention to detail
Possess excellent analytical, organisation, communication, and interpersonal skills


If you are interested in the position, do kindly drop your most updated resume to [Click Here to Email Your Resume] (Attn: Clinical Project Manager- Leon)

Thank You.

Leon Leong De Cong
>R1551708
>Recruit Express Pte Ltd (Healthcare & Lifes
Skills
JOB RESPONSIBILITIES:

Generate new leads, qualify new opportunities for projects targeted at MNCs / new buildings or projects across industries (includes education, government, entertainment, large-venue and healthcare industries) and increase sales closing rate of qualified opportunities
>
>Conduct research on competitor activities on managed accounts and projects
Proactively engage customers and stakeholders from introduction to closure of sales

Prepare company's sales pitch and present company solution to "C" level executives and propose project Read more
implementation timeline to clients for their upcoming projects
>
>Work closely with AV Designer Team to develop client solutions

Negotiate pricing with partners as part of project costing in the bid process to ensure commercial viability

Client Relationship

Manage and ensure all issues are resolved between internal departments and external customers
Maintain healthy client working relationships with existing key accounts
Work closely with Project Lead and Finance to follow up on billings and payments

Admin and logistics

Collate all required information (e.g. contract, contact information, costing, bill of material, project costs, payment terms etc.) to ensure smooth project handover to relevant stakeholders
>
>Project Lead for project execution and transition
Operations Support for administrative support

Ensure equipment ETA meets delivery date upon commencement of the project

JOB REQUIREMENT

Min. Diploma or Degree in any discipline;
Min with at least 1 - 2 years' experience in B2B sales;
Candidates with Interior Design Industry background will be an value added advantage;
Candidates with knowledge in AV System Integrator is an advantage;
Candidate must possess at least Diploma/Advanced/Higher/Graduate Diploma in any field;
Excellent interpersonal, communication and presentation skills;
Experience in tender bidding process is an advantage;
Proficiency in MS Excel, Power Point is necessary
Skills Job Description:
• To work with sophisticated audience comprised of surgeons and healthcare professionals.
>• To communicate with customer accounts regarding a variety of topics, including product updates, changes to product portfolio, and educational programs
>• To Identify the needs of new prospects and develop appropriate responses
>• To Cross-sell additional products or manage new product introductions as they become available
>• To work with the sales team by receiving coaching, training or Read more
mentoring; transfer knowledge to peer Sales Representatives and to Sales Associates when needed.
>• To Maintain training in product features/benefits, and other critical business applications
>• To Collect competitive data and remain current on industry, customer, and competitive trend
>• To Participate in professional association meetings outside of regular business hours, as required
Requirements:
>• Degree in any Discipline
>• Good analytical and questioning skills coupled with ability to develop and implement sales strategies
>• Strong in interpersonal, communication and influencing skills
>• Able to work independently with minimum supervision

Interested candidates please send in your resume to:

[Click Here to Email Your Resume]

EA Personnel: Valerie Yong Kian Fung
>CEI No.: R1103704
Recruit Express Pte Ltd, EA License No.: 99C4599
Skills Check bill accuracies.
Liaise with departments for amendment to the bills and perform adjustment via Hospital Billing System.
Review and Follow up on billing/claims reports as assigned.
Follow up with patients on the relevant documents such as Medisave Claims authorization form, Means Testing Consent Forms, etc. and ensure completeness of documents.
Prepare and send out Consolidated Invoices for Corporate Clients.
Follow up with relevant parties on Outstanding AR.
Daily check on claims submission e.g. Read more
PMI, CPF, Govt Agencies etc.
Follow up on any claims issues encountered.
Rectify any erroneous claims rejected by the relevant parties, etc.
Responsible for daily receipting duties, ensuring all receipts are properly accounted for, reconciled and banked-in on a timely basis.
Liaise with external vendors on any discrepancies on patient collections, cash float, etc.
To perform regular audit checks on patient collections.
Support Clinics' needs for various modes of payments, e.g. NETS/Credit Card terminals, etc.
Provide administrative support.
Handle email and telephone enquiries relating to billing/payments, etc.

Requirements

Min Diploma in any courses
Min 2 to 3 years of healthcare experience
Some experience in billing will be an advantage

$2K to $3.2K
Government Healthcare
Interested candidates, please forward your resume to [Click Here to Email Your Resume]
Consultant: Huang Jingsheng Kevyn (R1333338)
Recruit Express Pte Ltd (99C4599)
Skills Job Description:


Make phone calls out to applicants to remind them of submitting documents
Simple administrative duties such as data entry, scanning, filing and printing
Handle inbound and outbound calls
Support and provide customer service via phones

Perform administrative support in the office
Preparing of tax invoices, delivery orders and other documentation work
Planning and arrangement for logistics movement
Control of inventory and stock taking
Other duties as assigned

Requirements:

Possess at least A Levels or Diploma in any Read more
field
Able to commit for at least 3 months
Able to commence work immediately or in short notice

No experience needed, full training will be provided.
Keen interest in the healthcare/ medical industry

Interested candidates please send a copy of your resume to healthcare13[Click Here to Email Your Resume] Email Subject: Admin Assistant
Leon Leong De Cong
>R1551708
Recruit Express Pte Ltd (Healthcare & Lifesciences Division)
>EA License: 99C4599
Skills Job Description:

responsible for the review of material flow parameters and recommend appropriate levels to support business and customer requirements.
He/She will lead new customer integration by coordinating internally with cross functional teams and externally with business partners.
Assisting the Key Account Manager, he/ she shall manage the day-to-day inventory coordination in high volume, fast-paced healthcare distribution environment while ensuring compliance with established procedures.

Requirement

Min. Degree/ Diploma in Logistics Management or Read more
related discipline
Good working knowledge of WMS, inventory coordination or purchasing knowledge
Good analytical and problem-solving skills
Strong communication skills
Preferably with working experience in a distribution, trading or 3PL multi-national environment
Experience in the medical device and/or healthcare/pharmaceutical industry would be a distinct advantage

For interested applicants, please send your updated resume to: [Click Here to Email Your Resume]
>Attn: Alex Goh Hock Leong (Alvin) (R1763413) or call Alex Goh Hock Leong (Alvin) @ 6736 3280
>All candidates' informations will be treated with the strictest confidence
Skills

IQVIA is the leading human data science company focused on helping healthcare clients find unparalleled insights and better solutions for patients. Formed through the merger of IMS Health and Quintiles, IQVIA offers a broad range of solutions that harness the power of healthcare data, domain expertise, transformative technology, and advanced analytics to drive healthcare forward.

Description

Join us on our exciting journey! IQVIA is The Human Data Science Company, focused Read more
on using data and science to help healthcare clients find better solutions for their patients. Formed through the merger of IMS Health and Quintiles, IQVIA offers a broad range of solutions that harness advances in healthcare information, technology, analytics and human ingenuity to drive healthcare forward.

The Opportunity

Closely supervised entry level duties structured to provide an opportunity for professional work exposure. The experience will provide knowledge of methods, procedures and standards which contributes to professional development and imparts bona fide education experience.

Assignment Scope & Learning Opportunities:

Shadows and learns functions and or projects under the close supervision of a department employee.

Assignments are assigned to enhance and build upon the academic experience and the Intern is the primary beneficiary of this job. This job is designed to offer a professional work environment experience, two-way communication tactics, and exposure to the IQVIA organizational structure.

Assignments will reflect the work being accomplished within the business department and may include working on independent projects or as a member of a project team.

Performs other duties /learning activities as directed.

Skills & Experience Required

Pursuing BS/BA or a community college /vocational certification course

A variety of majors /courses are considered based on specific needs of the department

Prefer junior or senior (i.e. in the last 1 or 2 years of the program), but will consider other class levels, as appropriate. Regional/country variations may apply.

Students with a deep interest or familiarity in working with health organisations, governments and life science companies

Appropriate verbal and written communication skills to function within a professional work environment.

Good level of adaptability and an ability to learn quickly and apply new knowledge

Proficiency in PC applications, Excel and PowerPoint

We know that meaningful results require not only the right approach but also

the right people

. Regardless of your role, we invite you to reimagine healthcare with us. You will have the opportunity to play an important part in helping our clients drive healthcare forward and

Whatever your career goals, we are here to ensure you get there!

We invite you to join IQVIA.

Join Us

Making a positive impact on human health takes insight, curiosity, and intellectual courage. It takes brave minds, pushing the boundaries to transform healthcare. Regardless of your role, you will have the opportunity to play an important part in helping our clients drive healthcare forward and ultimately improve outcomes for patients.

Forge a career with greater purpose, make an impact, and never stop learning.
Skills Job Description:


Contribute to brands' success through sharing your learnings, wins, losses and best practices
Delivering your sales in line with brands' target by addressing and establishing innovation, opportunities and value-added trade marketing initiatives
Following up and Analyzing of sell-through and sell-in data
Building and maintaining professional, respectful, trustworthy and proactive relationship with key accounts
Gathering and analyzing market intelligence for business opportunity and guiding brands on best practice
Work closely with internal stakeholders Read more
to develop and deliver growth strategies, manage strategic priorities and guide the planning
Planning and managing key accounts' sales target & budget
Working with cross-functional team of key accounts to manage and develop portfolio and maximizing synergies
Develop Promotional strategy and presentations, special prepacks and events to maximize sales opportunities


Job Requirement:


Minimum Qualification of Diploma/Degree in any field
Minimum 3 years of relevant experience


For interested applicants, please call Timothy Lee Guo Rong @ 67363280 and send your updated resume to: [Click Here to Email Your Resume]
>Attn: Timothy Lee Guo Rong
>All candidates' information will be treated with the strictest confidence

Timothy Lee Guo Rong
>R1989227
>Recruit Express Pte Ltd
>EA No. 99C4599
Skills