Sign in or register for a JobTech account.
Jobs that require

hibernate

skill We are looking for a Solutions Architect for our client (IT solution provider). The incumbent is the technical expert in Java technologies. He/she will guide the engineers, offer expert compentecies to the engineers, as well as to create high quality solution designs addressing all architecture concerns. As the technical expert, he/she is also the key person in leading pre-sales solutions during tender submission and implementation.

Job responsibilities:

Design overall application ecosystem Read more
including technology, system and application software.
Integrate and implement with 3rd party products.
Setup designs and development standards to be aligned across the development team.
Advise development team on technology usage and implementation.
Participate in decision making process around technology strategy, conduct analysis on technical viability of solutions and provide guidance on delivery of complex projects.
Analyse (to-be) business problems and designs technical solutions involving business process and applications to achieve the end state solution.
Conduct research around best practices and/or new concepts and to adequately communicate and document such created solutions. These engagements extend to 3rd party platforms and tools which the architect will undertake to pursue with the respective 3rd party technical designates.

Requirements:

Highly experienced with Java/J2EE, HTML5/CSS3/JQuery/Bootstrap and NodeJS, Hibernate, Javascript, XML & related technologies as well as UML notation tools.
Experience with web application and database design considerations.
Experience in Adobe (Forms & LiveCycle) and IBM (iLog, DB2 & Cognos) products would be useful.
Able to apply design concepts – layered architectures, components, interfaces, messaging and patterns.
Familiar with Software Change/Configuration Management and Build Processes in a complex environment.
A graduate in Computer Engineering/Science or a related discipline is preferred.
More than 5 years' experience in leading the design, development, implementation of large scale and highly available enterprise wide architecture systems with complex and diverse integration with other applications and systems.
Good communication & interpersonal skills

Other information:

Permanent headcount
Working location near Kent Ridge area

We regret to inform only shortlisted applicants will be contacted.

EA Licence No. 99C4599
> EA Personnel Registration No. R1872248 (Serene Lim See Min)
Skills

Java Developer SingaporeDo you have experience with Java, micro services, spring, SQL, and TDD? Have you ever thought of working or moving to Singapore to have an international career opportunity? Yes, this is your chance to shine.One of the biggest technology unicorns is expanding in Singapore, our full stack java engineer will design and develop high-volume, low-latency server-end applications.Our client offers relocation package and flexible interviews matching your Read more
availability. Mandarin speaking candidate will have an advantage with working closely with the team located in North Asia.We are looking for passionate engineers to:* Design and develop high-volume, low-latency server-end applications for mission-critical payment systems with high-availability and performance.* Contribute in all phases of the development lifecycle.* Support business growth by continuous improvements on design and implementation.Job Requirements:* BS/MS degree in Computer Science/Engineering or a related subject* Good communication skills in Mandarin and/or English are plus as the role requires working with international teams* Experience with Core Java development, Object Oriented analysis and design using common design patterns.* Knowledge of relational & non-relational databases, SQL and ORM technologies (JPA2, Hibernate, ibatis, mybatis)* Experience in the Spring Framework is a plus* Experience with test-driven development* Experience in microservice architecture is a plusHuxley, a trading division of SThree Pte Limited (Registration Number: 200720126E | SThree Pte Limited Licence Number 16S8216 | Huxley Licence Number 53132076J)Award winner of:International Recruitment Company of the Year by Recruitment International 2016Best Client Services by Asia Recruitment Awards 2017Best Overseas Operation by Global Recruiters 2017Highly Commended for Best Large Recruitment Business 2017
Skills Job Description:· Contribute to IT projects in the banking industry for Antaes clients· Analyze functional specifications for the development· Make design, coding, unit tests & technical documentation related to development· Analyze and/or solve problems & inquiries escalated to the team· Prepare and maintain technical documentation for project team and client deliverables· Perform peer review on the team's development· Provide level 3 support on applications under responsibilities· Liaise with Read more
other support teams and help in analysis, debugging and resolution of issues· Involved in analyzing functional specifications for development, prepare technical documentation, design, code and test· Contribute to the promotion of Antaes services on top of assistance provided to clientJob Requirements:· Minimum of 1 year of relevant of experience in IT, Java Development· Experience in web and stand-alone application design & development with Java/JEE technologies· Knowledge on Spring frameworks· Experience with SVN, Eclipse, Maven, JUnit, MQ messaging· Good understanding of Relational Database and Hibernate framework· Experience in Shell scripting, SQL, Jasper Reports, Jboss/Tomcat· Functional knowledge on banking industry· Proactive and autonomous, with a problem solving orientation· Capable to effectively interact with functional and technical teams· Self-motivated and excellent team player· High level of commitment, proactivity and good communication skills are expected· Strong analytical and problem-solving skills· Very good English proficiency
Skills Job Description:· Contribute to IT projects in the banking industry for Antaes clients· Manage the application designs, the developers' follow-up and motivate the team with best practices on the development area· Study, evaluate and provide feedback on functional specifications· Provide detailed estimation for development of solutions· Take care of the technical documentations, quality and standards· Supervise and contribute to the non-functional testing· Perform design and code review for Read more
other team members· Mentor junior team members· Prepare documentation for design and implementation· Perform level 3 Support of applications in production - analyze and resolve issues as they arise· Contribute to the promotion of Antaes services on top of assistance provided to clientJob Requirements:· Bachelor's Degree with at least 8 years of relevant experience in web and stand-alone application design & development with Java/JEE technologies in Unix/Linux environment· Excellent understanding on relational database systems and Hibernate· Practical experience on JavaScript technologies such as Angular and Unix scripting· Practical experience on ASP.net, MS SQL and JQuery· Excellent understanding / practical experience of Spring Framework (Spring Data, Spring Boot).· Practical experience with DevOps implementation and their related tools: Git, Jenkins, Nexus, Maven, Gradle, JMS, WebSphere MQ, Rabitt MQ or Apache Kafka· Practical experience on Docker and Kubernetes or Swarm.· Practical experience on system design, development, testing and deployment.· Very good understanding of micro services architecture, event sourcing and CQRS.· Ability to assess interdependence and impact of a change at application level· General knowledge in banking and finance· Work on complex systems in a challenging international work environment· Good understanding of SDLC, with experience on at least one methodology (Agile, XP, RUP,..) and practical experience with UML· Proactive, willing to work on new topics and to collectively propose innovative solutions· Sound knowledge of estimation technique· Understanding and respect of cultural diversity· High level of commitment, proactivity and good communication skills are expected· Strong analytical and problem-solving skills· Very good English proficiency
Skills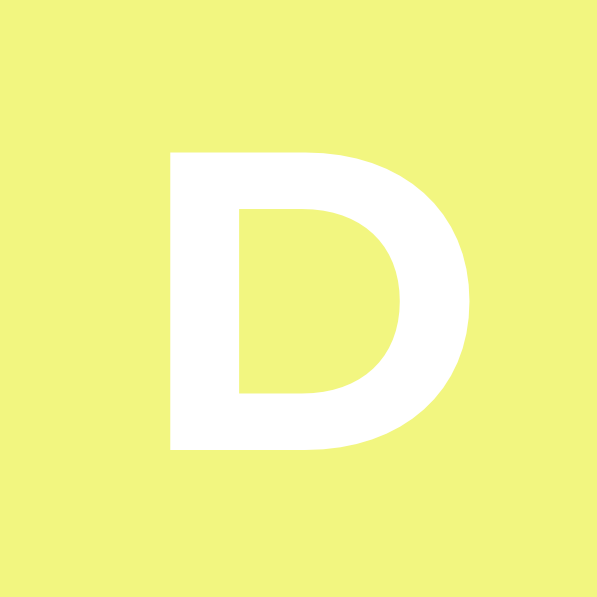 About the Experience Innovation Group

Dell's Experience Innovation Group not only imagines new products, solutions and technologies – we experiment on them, build them and bring them to life.

We're a diverse range of people who have worked in industrial design,UXdevelopment,consulting, films, data science and more, all working together to create amazing solutions that have real impact at scale for customers. We're a multi-functional, agile team with all the skills and capabilities to interact with customers, research and gather insights, explore Read more
future technologies, and develop them into products.

Our new Singapore innovation centre is a key part of Dell's vision – come join us and you'll get to use your skills to explore, research and build ground-breaking products and experiences where your ideas will make a real impact on our customers. We are a global team with a global remit who work across the full range of Dell products and brands like Alienware, XPS and Precision – exploring topics from the future of collaboration to the future of gaming & esports.

If you want a taste of the kind of thing we get to think about, then here are some of the concept ideas Dell presented at CES this year:

https://www.zdnet.com/article/ces-2020-dells-future-folding-dual-screen-and-handheld-gaming-devices/

Find out more about the work EIG does here:

http://www.dellexperienceinnovation.com/

We are Experiences First.

What we are looking for?

If you'd like to join a group that's focused on exploring augmented reality, human-centered design and the future of computing then you are the right place.

We are looking for Back End Developers who have extensive experience with Node.JS and using Python to code algorithms and optimizing them. You have used a back-end MVC Framework, Java/Spring Boot preferred. You have experience working with SQL DBs, writing custom queries and designing schemas. Desirable if you might have used DB abstraction layers like Hibernate or messaging services (Apache Kafka is preferred, RabbitMQ, JMS are also relevant). Must to have familiarity with cloud-based deployment (AWS/Azure).

You understand test-driven development (TDD) and the desire to write tests. You should have a broad understanding of the concept of minimum viable product (MVP). You are passionate about product and user experience - customers are at the heart of what you do and that empathy drives your decisions

You should have the bravery to challenge the status quo and think different; thrive in ambiguity; work out loud together; thrive in a culture of giving 'tough' love to care for each other and the ideas; be ever curious, always connecting the dots.
Skills * Office hour, Monday - Friday
>* Location: AMK
>* Basic + VB
>* Permanent role
Our client is a reliable network and fibre infrastructure provider
Responsibilities

Work with developers to design algorithms and flowcharts
Produce clean, efficient code based on specifications
Integrate software components and third-party programs
Verify and deploy programs and systems
Troubleshoot, debug and upgrade existing software
Gather and evaluate user feedback
Recommend and execute improvements
Create technical documentation for reference and reporting

Requirements

Familiarity with Agile development methodologies
Experience with Read more
software design and development in a test-driven environment
Knowledge of coding languages (e.g. C++, Java, JavaScript) and frameworks/systems (e.g. AngularJS, Git)
Experience with databases and Object-Relational Mapping (ORM) frameworks (e.g. Hibernate)
BSc/BA in Computer Science, Engineering or a related field
For domain in App development, solid experience in Android and iOS development and knowledge in Java, Kotlin, Objective-C, Swift
For domain in Data Warehouse, knowledge in Business intelligence tools (such as OBIEE, Cognos, etc.) is an advantage
For domain in web development, solid technical skill in web programming such as PHP, Node.js, AJAX, JavaScript, Json, CSS, HTML, HTML5, etc. is an advantage

HOW TO APPLY:
>Interested applicants, please click on "Apply Now" or email to [Click Here to Email Your Resume] to submit your resume.
>We regret only shortlisted candidates will be notified.
Stafflink Services Pte Ltd
>EA Licence No.: 04C4294
>EA Personnel: Bong Wee Kiat (Jason)
>EA Personnel Reg. No.: R1986867
Skills About the Position
Senior Software Engineer (SDN base network | Dev/Ops environment) MTC Staffing Pte. Ltd. SGD 6000 - SGD 7500 Posted on 19-May-20 Senior Software Engineer (SDN base network | Dev/Ops environment) MTC Staffing Pte. Ltd. Job Description Basic $6000-$7500 (Commensurate with experience) Responsibilities: To manage the Java applications landscape within the company domain Interact with other teams in order to assess new opportunities and participate in requirements Read more
gathering Solution analyze and effort estimate for the requests Low level design for the applications Development for the requests and bug fixing on the existing applications Provide work instructions and improvements of the processes Management and implementation of new automatic scripts and applications Verify and implement configuration changes at the request of the customer or when is needed for performance reasons Coordinate and work together with other teams such as: 2nd line of support, 1st level support, Testing Installation, tuning and troubleshooting of complex software applications Requirements: Min. Degree / BSc/BA in Computer Science in Engineering or equivalent Min. 4-7 yrs of experience in development, production and testing (SIT, Pre-Production) Previous experience in IT environment in a relevant field such as applications administration and development Able to understand N-tier and 3-tier architectures Billingual in English & Mandarin so as to liaise with Mandarin speaking associates Only Singaporeans Added Advantage: Familiar with well-known services: ssh, ftp, NFS, Samba Familiar with java-web frameworks such as : Struts, JSF, Primefaces, Vaadin, IceFaces Familiar with Spring Core, Hibernate, LDAP interaction Familiar with Devops CI/CD tools such as Gitlab, RunDeck, Jenkins etc Familiar with Eclipse / NetBeans / IntelliJIdea / Visual Studio Familiar and self-motivated to learn latest technologies and trends For consideration, kindly submit your CV by clicking "APPLY Now" or email to **Only shortlisted candidate would be notified** Additional Information Senior Executive Qualification Bachelor's Degree, Post Graduate Diploma, Professional Degree, Master's Degree MTC STAFFING is a Recruitment and HR consulting firm that serves leading businesses and organizations across various industries. We provide total recruitment and staffing solutions, offering comprehensive scope of human resource services that include: Executive/Specialist Search Permanent Placement Contract Placement Bulk/Mass Hiring Projects Work Pass/Payroll Services We recruit Professionals, Managers, Executives(PMEs), skilled, semi-skilled as well as blue collars workers across a diverse range of industries. At MTC Staffing, everything we do is guided by our values – an unwavering commitment to always do the right things for our clients, our candidates and our people.
>

no -- Principals only. Recruiters, please don't contact this job advertiser.no -- Please, no phone calls about this job!no -- Reposting this message elsewhere is NOT OK.
Skills Analyze, design, develop and maintain of IT applications, including documentation and post-implementation customer support. Perform and manage stages of the SDLC and participate in the systems review with Project Lead/Manager. Between 4 to 12 years' experience in working with Java J2EE, SQL . Experience in Java APIs - Hibernate, Spring, Tibco, Java Swing, JSP, JDBC etc Experience on Java, J2EE, Spring, Spring boot, Unix , Microservices, AWS. Experience Read more
with MVC architecture, J2EE, Java, We
Skills Singapore

Senior Solutions Architect (Java/J2EE)

GeTS

is a CrimsonLogic subsidiary and a key growth engine for the Group.

Global eTrade Services (GeTS)

offers traders an easier and more efficient way to navigate international trade.

Global eTrade Services (GeTS), a global leading trade platform company, is shaping the future of trade and supply chain with its innovative use of technology and deep G2B and B2B domain expertise. GeTS enables the orchestration of physical logistics, compliance Read more
and financial requirements of trade and supply chain seamlessly, smartly and securely, thus powering global trade by making it accessible, predictable and easier to fulfill. The company has linkages to 26 Customs nodes across the world, with more than 175,000 connected parties and conducting more than 18 million transactions annually.

We are looking for a

Senior

/

Solutions Architect

to join our team! As a

Senior/Solutions Architect

at GeTS, you are the technical expert in JAVA. With your knowledge, you guide the engineers in the development of world-class solutions to our global customers. You offer your expert competencies to our engineers based in Singapore, Malaysia and India. You will create high quality solution designs address all architectural concerns including business, information, application and infrastructure. As the technical expert, you are the key person in leading pre-sales solution during tender submission and implementation.

Your scope of work includes:

Design overall application ecosystem including technology, system and application software.

Integrate and implement with 3rd party products and/or COTS.

Setup designs and development standards to be aligned across the development team.

Advise development team on technology usage and implementation.

Participate in decision making process around technology strategy, conduct analysis on technical viability of solutions and provide guidance on delivery of complex projects.

Analyze (to-be) business problems and designs technical solutions involving business process and applications to achieve the end state solution.

Conduct research around best practices and/or new concepts and to adequately communicate and document such created solutions. These engagements extend to 3rd party platforms and tools which the architect will undertake to pursue with the respective 3rd party technical designates.

To do well, you should be:

Highly experienced with

Java/J2EE, HTML5/CSS3/JQuery/Bootstrap and NodeJS, Hibernate, Javascript, XML

& related technologies as well as UML notation tools.

Experience with web application and database design considerations.

Experience in Adobe (Forms & LiveCycle) and IBM (iLog, DB2 & Cognos) products would be useful.

Able to apply design concepts – layered architectures, components, interfaces, messaging and patterns.

Familiar with Software Change/Configuration Management and Build Processes in a complex environment.

Leading the design, development, implementation of large scale and highly available enterprise wide architecture systems with complex and diverse integration with other applications and systems.

Seniority:

Executive

Job Function:

Information Technology

Employment Type:

Full-time

Industries:

Logistics & Supply Chain
Skills About the Position
Applications Dev Technical Consultant (Full Stack) | Contract | Up to 7k Capita Pte Ltd - Technology Outsourcing Central Posted on 21-May-20 Applications Dev Technical Consultant (Full Stack) | Contract | Up to 7k Capita Pte Ltd - Technology Outsourcing Job Description Looking for Full-Stack Engineer skillsets who have overall systems integrations skills from Front-end (portal) to back-end (AWS Infra). Project building portal involving JS, API Read more
and python so the front-end is mentioned here in the below JD. Team Lead for delivery of IT systems and Application Development Minimum 4 years of hands on experience in Design, Development, Implementation & Support of Web Applications. Proficient working knowledge of OOPS, Java and J2EE including JSP, Servlets, Struts, Spring, Hibernate. Experience in developing and consuming APIs, Web Services using WSDL, REST, SOAP, HTTP, and UDDI. Experience in developing charts with visualization libraries like D3.js. Good to have experience in Python also. Experience in data exchange products like CKAN will be an advantage. Should be independent and able to work in a fast-paced environment with minimal supervision and have the ability to escalate issues in a timely manner. Strong communication skills (verbal/written) to effectively communicate and work with the team to coordinate and deliver. Proven emphasis on quality with experience of unit testing and test driven development Accuracy and timeliness of delivering solutions using coding standards and best practices Interested candidates who wish to apply for the advertised position, please click on "Apply Now". Alternatively, you may email us an updated copy of your resume (Attn: EMILY), We regret that only shortlisted candidates will be notified. Job Code: EMINEmail Address: EA License No : 08C2893Emily Ng Kim Yin | REG No : R1988730 Additional Information Senior Executive Qualification Bachelor's Degree, Post Graduate Diploma, Professional Degree, Master's Degree Founded in 2007 in Singapore, Capita Pte Ltd is a premium recruitment expert and staffing provider for international companies in Singapore and across Asia. Encompassing local and international placements, contract and temporary staffing, outplacement as well as payroll services across all industry sectors, Capita's highly personalised service ensures that its clients find the right talent to meet their human resource needs. Capita's service offering is split into corporate and specialised divisions. While the corporate division comprises the business support and outsourcing practices that focus on permanent, contract and temporary positions, the specialised division has a focus on the engineering, banking and finance as well as technology industries. With more companies requiring candidates for specialist functions as well as talent with generalist capabilities in an increasingly competitive business environment, these divisions ensure that clients work with industry-focused consultants with specific expertise to match their talent management needs. In 2012, Capita expanded its footprint in Asia, opening an office in Kuala Lumpur, Malaysia to better serve regional clients. Capita has been recognised as one of the preferred HR Vendors of the Year for six consecutive years since 2010. In addition, we have also been honoured with the Enterprise 50 award in 2012 as well as the Recruitment Agency of the Year Silver Award (Asia Recruitment Awards, 2015). More information about Capita Pte Ltd is available at and Please visit for a copy of our Privacy Policy. If you wish to withdraw your consent, please drop us an email at "" to let us know. (NOTE: any resumes or job applications sent to this data protection mailbox will NOT be attended to as it is solely for the purposes of personal data protection related feedback.)
>

no -- Principals only. Recruiters, please don't contact this job advertiser.no -- Please, no phone calls about this job!no -- Reposting this message elsewhere is NOT OK.
Skills