Sign in or register for a JobTech account.
Jobs that require

hr contract management

skill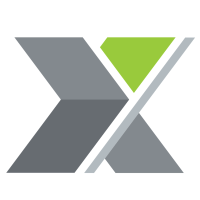 Responsibilities

Plan and organize HR initiatives that will benefit company and employees

Prepare HR Reports and statistics for analysis

Facilitate Onboarding for new employees

Handle recruitment process such as posting advertisement, phone screening, arranging interviews, prepare employment contracts while ensuring alignment with local regulations, and Xtremax's policies and procedures.

Assist in other adhoc duties as required

Requirements

Bachelor Degree in any discipline

Able and willing to learn quickly and succeed

Strong communication skills, and able to communicate Read more
proficiently in English

Meticulous, organized, and can prioritize and execute tasks effectively and independently

Preferably have some knowledge on local employment laws and regulations

Fresh graduates are encouraged to apply!
Skills Company Overview:

With dual headquarters in the UK and US, the Company is a global leader in financial information services with operations in more than 30 countries.

The Company complies with all laws governing employment in each jurisdiction in which it operates, and provides equal opportunity to all applicants and employees. All applications will be considered without regard to race, colour, religion, gender, national origin, age, disability, marital or veteran Read more
status, sexual orientation, and other status protected by applicable laws.

Department Overview:

The Company's Singapore office has a mixture of analytical, business development, sales and operational staff. This Office Manager role will support approximately 22 staff with travel and visa arrangements, room bookings as well as being responsible for the day-to-day office management. In addition, the Office Manager provides local HR support such as responding to staff queries, managing payroll, employee benefits and working closely with the regional HR team.

In addition, this role will also provide maternity cover for another Office Management role, also based in Singapore.

Role Profile

This is an all-encompassing role of Office Manager, versed in facilities, operations and with an HR background. This role requires an individual who is fluent in English with strong grammar and writing skills and interpersonal skills.

Responsibilities include, but not limited to:

General Office Management

Manage operational matters and facilitate smooth running of Singapore office

Ensure the availability and maintenance of Office Equipment, including obtaining and negotiating quotes to final purchase

Ensure office expenses are spent prudently and within budget without compromising quality. Reduce office management running costs where possible by negotiating better pricing with suppliers and being aware of promotional pricing

Process all office related expenses in a timely and accurate manner

Manage building related tasks such as renovation, lease renewal, health & safety requirements and ensuring each employee has a comfortable, practical workstation etc

Handle flights, hotels, meeting room booking enquiries and requests with ease and minimal errors

Work with IT staff to ensure systems run smoothly, timely and adequate IT support is provided to all Singapore staff

Ensure office premise is in operation without any disruption and liaise with landlord to ensure all staff adheres to building code and safety requirements

Work with stakeholders to organise, implement and test Business Continuity Plan as required

Remind all staff to adhere and comply with Company's code of conduct, policies and procedures including Clean Desk Policy, etc

Obtain relevant approvals for purchase of equipment for new joiner when required

HR

a) Recruitment

Liaise with Regional HR to finalise new joiner employment contracts and ensure the smooth onboarding of each starter

Manage the HR information system for new hires/rehires/contractual changes/ leavers and escalate issues as needed

Ensure all required employee documents are stored and maintained in respect of Employment and Dependant Pass holders; actively track expiry dates to manage renewals as needed

b) HR Admin/Benefits

Update and maintain all employee personnel files

Arrange and prepare insurance coverage for staff and dependants

Review insurance renewal yearly to ensure sufficient coverage at the best optimum premium, working with the Company broker

Answer all staff queries regarding insurance and benefits

Ensure compliance with HR process for probationary periods

Maintain all leave records in the leave administration system

Submission of maternity and childcare leave records to government as required

Ensure monthly staff payroll is processed without error

Update the HR Information System, Employee Central when required, ensuring the system holds accurate and upto-date information at all times

Use appropriate templates to draft contract changes, leaver letters as needed

Work closely with Regional HR; contribute towards discussions regarding process management and/or policy development, making suggestions for improvements and ensuring they are in line with local regulations

Person Specification

Essential:

Degree holder in Accounting/HR/Administrative Management or related discipline, or equivalent work experience

A minimum of 8 - 10 years' experience in a similar role with equal status is necessary in order to perform this role successfully

Fluent English essential and strong grammar and writing skills

Able to work under pressure and manage competing priorities

Pro-active with good problem solving skills

Discrete and methodical working style

Advantageous:

Previous experience working with expatriates, multi-national corporations/or in a financial institution environment

Previous experience using HR software

Key Candidate Competencies:

As you will be working with confidential and sensitive information, you know how to demonstrate integrity in your approach to build trust and confidence

You will have a positive and approachable personality; wanting to help and support a busy office

With multiple daily priorities to deal with, you should be able to manage your workload in a time effective way, working to schedules and meeting deadlines whilst being thorough and diligent

You're self-motivated to do what's needed to get the job done

You're able to think beyond the immediate task to consider what's needed next and makes proposals to move forward

You're able to communicate clearly with people and get to the bottom of what they really need, by asking deeper, more probing questions

You can demonstrate empathy working with people globally, through finding common ground, building a rapport and treating people with respect

You understand your role as part of the wider team, knowing when and who to contact when issues arise

As part of a growing, busy business you can work flexibility and adapt to change

Hours of Work:

9am to 5.30pm (Monday to Friday), plus flexibility required to meet business needs

Application:

We are not seeking assistance from recruiters at this time.

To apply, please submit a short cover letter stating your suitability for the role plus details of any valid visa that you hold and your up-to-date CV. Please also enter your current and desired gross annual salary and notice period in the applicable spaces when completing your application

but do not include them in your CV

. We regret we are only able to respond to successful applicants.
Skills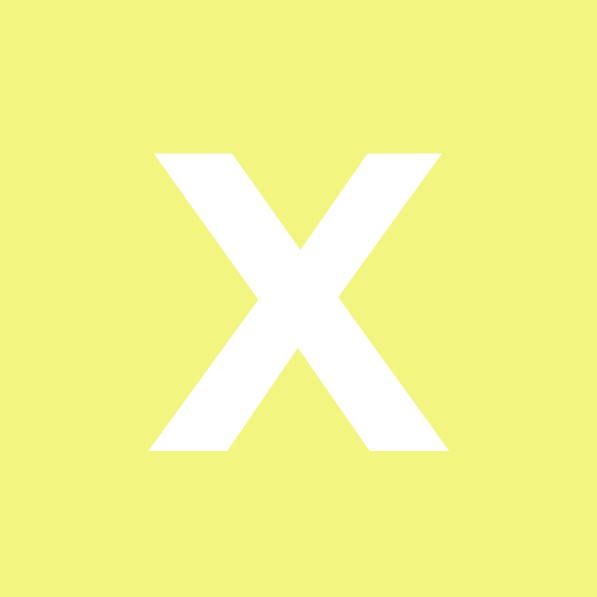 Responsibilities

Plan and organize HR initiatives that will benefit company and employees

Prepare HR Reports and statistics for analysis

Facilitate Onboarding for new employees

Handle recruitment process such as posting advertisement, phone screening, arranging interviews, prepare employment contracts while ensuring alignment with local regulations, and Xtremax's policies and procedures

Assist in other adhoc duties as required

Requirements

Bachelor Degree or Diploma in any discipline

Able and willing to learn quickly and succeed

Strong communication skills

Meticulous, organized, and Read more
can prioritize and execute tasks effectively and independently

Preferably have some knowledge on local employment laws and regulations

Fresh graduates are encouraged to apply!
Skills
At Red Hat, we connect an innovative community of customers, partners, and contributors to deliver an open source stack of trusted, high-performing solutions. We offer cloud, Linux, middleware, storage, and virtualization technologies, together with award-winning global customer support, consulting, and implementation services. Red Hat is a rapidly growing company supporting more than 90% of Fortune 500 companies.

The Red Hat People (HR) team is looking for an HR Coordinator Read more
to join us in Singapore. In this role, you will support all recruiting efforts, including scheduling and coordinating of candidate meetings with hiring managers throughout the company, maintaining our applicant tracking system (ATS), managing the onboarding process, and other projects as assigned. You'll need to be able to work in a fast-paced, rapidly changing environment and to have excellent communication skills in English.

Schedule interviews for candidates and support interview coordination in other regions when required

Arrange travel for candidates; manage candidate reimbursement for interview travel expenses

Work with managers and recruiters to ensure a positive interview experience for all candidates

Develop and maintain relationships with candidates, guiding them through the interview process

Administer the ATS to update, audit, and maintain candidate data

Manage incoming candidate queries by providing directions and guidance on our recruitment processes

Create employment contracts and all new hire-related documentation, manage delivery, and return of all new hire paperwork

Work with hiring managers to support the onboarding process for new hires

Work with our human resources information system (HRIS) and payroll teams to create new hire accounts

Contribute to projects and special assignments as required

High attention to detail and excellent communication skills in English

Excellent time management skills

Ability to work in a fast-paced, rapidly changing environment

Fluency in Mandarin Chinese or Japanese is a plus

2+ years of experience working in an HR field or in a recruiting support role is a plus

Red Hat is proud to be an equal opportunity workplace and an affirmative action employer. We review applications for employment without regard to their race, color, religion, sex, sexual orientation, gender identity, national origin, ancestry, citizenship, age, uniformed services, genetic information, physical or mental disability, medical condition, marital status, or any other basis prohibited by law.

Red Hat does not seek or accept unsolicited resumes or CVs from recruitment agencies. We are not responsible for, and will not pay, any fees, commissions, or any other payment related to unsolicited resumes or CVs except as required in a written contract between Red Hat and the recruitment agency or party requesting payment of a fee.
Skills Roles & Responsibilities

About The Job

We are looking for an HR Executive to manage The Salvation Army (TSA) compensation and benefits, training administration and employee performance programmes.

To be successful in this role, you should have an extensive background in Human Resources Management and a thorough knowledge of labour legislation.

Administer full HR functions including manpower planning, recruitment, learning and development, compensation and benefits.

Engage with Centres assigned proactively, understanding their HR Read more
needs and provide the relevant HR solutions to meet their needs aligned to organisational objectives.

Provide HR solutions and advice to Centres assigned according to labour laws and within TSA policies and procedures.

Foster cross-functional relationships and ensure managers and employees are properly connected

Manage and resolves complex employee relations issues.

Administer and process monthly payroll operations according to policies and procedures

Support the review of compensation and benefits structure aligned with market trends

Provide advice and assistance in compensation and benefits administration

Review related HR processes and provide recommendations for improvement

Promote a positive and open work environment where employees feel comfortable speaking up about issues

Manage and supervise other HR staff or interns, ensuring they are assigned and carry out proper tasks

Understand and adhere to all pertinent labour laws

Render support in programs/events in increasing the public awareness of TSA's work in the community and fund-raising initiatives

Requirements

Job requirements

Bachelor Degree / Graduate Diploma in Human Resources Management or relevant field

Proven work experience as an HR Executive or similar role with at least 5 years of relevant experience in payroll administration

Familiar with Human Resources Management Systems (Oracle HRMS)

Good knowledge of labour legislation (particularly employment contracts, employee benefits and insurance)

Demonstrate partnership and strong communication skills

Working Hours

Under normal circumstances the hours of duty will be as follows:

30am to 5.00pm - Monday to Friday (60 minutes lunch break)

Work Location

The Salvation Army – Territorial Headquarters

20 Bishan Street 22, Singapore 579768

https://www.salvationarmy.org/singapore/Home
Skills Agilent inspires and supports discoveries that advance the quality of life. We provide life science, diagnostic and applied market laboratories worldwide with instruments, services, consumables, applications and expertise. Agilent enables customers to gain the answers and insights they seek -- so they can do what they do best: improve the world around us. Information about Agilent is available at www.agilent.com

Agilent's culture is based on innovation; trust, respect and Read more
teamwork; and uncompromising integrity. Added to these are speed, focus and accountability to meet customer needs, and a culture of performance that draws on the full range of peoples' skills and aspirations. Agilent is regularly recognized by external organizations for its culture as well as its practices around processes and people.

Agilent Singapore is looking for an experienced HR leader to spearhead responsibility in all aspects of HR operations to support our country business teams. You will be part of a site management team leading Agilent Singapore. Agilent Singapore is a global multi business site hosting a Manufacturing Centre of Excellence producing state of the art instrumentation. Other business strategic functions in Singapore include country/regional Field Sales, Marketing, Services and Customer Operations as well as other Global Organizations including Supply Chain/Procurement, Solutions Development, Tax/Legal/IP and Treasury.

Reporting to the VP APHR, your responsibilities cover three key areas: Support to the Country Management Team, Country Compliance and Operations, and General HR support. Partnering with Business HR and Global HR COEs, this is a unique opportunity for a strong HR professional to work with country business leaders to build a high performance workforce

Essential Duties and Responsibilities:-

Consultant & Advisor - Support overall strategic HR objectives at local and regional levels and contribute to the successful execution of business strategies; Provide HR consulting, executive coaching, insights and solutions on people and organizational issues to the leadership team to address business challenges; Lead initiatives to brand Agilent as an Employer of Choice/Great Place to Work to attract and retain talent; Drive efforts towards further strengthening the Agilent culture and partner with local management to lead to through change. Provide consulting on performance management, development of key talent and succession planning working with/supporting Business HR; Champion organization engagement, inclusion and employee experience; Deliver required country specific communication.

Business HR Operations Lead -- Develop and implement Agilent HR policies, practices and employment contracts and programs whilst ensuring local laws compliance; Ensure labor & wage law practices are accurately applied, where appropriate; Manage local benefits (including pensions) in accordance with Global Benefits governance; Maintain knowledge of industry trends and employment legislation and ensure organization's compliance; Execute required due diligence and integration activities related to mergers, acquisitions & divestitures; Manage disciplinary/misconduct investigations and resolutions with IA/Legal when applicable; Manage employee-related local Data Privacy requirements, Diversity/EEOC requirements; Manage legal obligations associated with employee representative bodies (Unions, Employee Representatives).

Manager -- Lead and develop a team of HR professionals in-country; Deliver core Agilent HR training (Managing @ Agilent and local training programs) in coordination with Global Learning & Leadership Development; Manage local staffing activities in coordination with Global Staffing and support talent acquisition process including On-Boarding, New Employee Orientations, and Global Mobility; Support Annual Rewards Planning and adhoc Compensation/Equity/Incentive programs working with Global Total Rewards; Ensure end-to-end HR service delivery by maintaining partnership across all corporate and country HR functions; Connect managers and employees with appropriate HR Resources.

Requirements

Bachelors or Master's Degree in a related discipline, including at least 10 years HR managerial/leadership experience gained within a multinational organization environment

Strategic thinking -- Partner with business leaders to implement solutions that solve complex business challenges to address these issues.

HR acumen - Working knowledge of people management skills. Familiar with the entire HR service delivery chain including compliance, staffing, total rewards, learning & development. Robust understanding of current legal, regulatory and governmental labor environment.

Business acumen - Understand organization's business strategies. Aware of relevant external business competition, conditions and trends and how to translate these into appropriate management and HR actions.

Financial acumen - Understand drivers of shareholder value and relevant business models, and how to translate these into appropriate management and HR actions.

Partnering and influence - Present solutions in ways that are heard, understood and supported. Add insight that positively influences senior management decision-making. Communicate with clarity, conviction and confidence across regions/cultures, including upward when necessary.

Personal credibility - Consistently offer quality advice, counsel and insight. Maintain self-esteem and that of others while directly and constructively addressing issues. Create trust and mutual respect.

Self-understanding - Advanced self-awareness and self-confidence. Recognize personal biases. Understand own strengths and liabilities. Proactively work to develop, complement or offset personal gaps or liabilities.

Equal Opportunity Employer Minorities/Women/Protected Veterans/Disabled
Skills Roles & Responsibilities

Job Description:

Oversee general office operations

Manage office equipment and office facilities including lease and service agreements

Coordinate meetings and manage office calendar

Maintain office services and designing filing systems

Purchasing office supplies and maintaining proper stock level

Maintains office efficiency by planning and implementing office systems, layouts, and equipment procurement

Manage and liaise with suppliers as well as vendors

Manage full spectrum of HR functions including liaising with recruiters, conducting interviews, preparing employment Read more
contracts and on-boarding

Responsible for full sets of accounts

Generate monthly financial reports to management

Assist in the quarterly GST submission

Liaison with auditor and tax agent to manage annual audit and tax filing

Requirements

Job Requirements:

Possess degree, in any discipline

At least 1 year of accounting experience

Experience in office management is advantageous

Good interpersonal, analytical and communication skills

Meticulous and has a positive attitude

Resourceful and ability to multi-task

Ability to work independently and as a team
Skills Role Description

Who we are looking for:

Rockstar HR Assistant Intern!

Location:

Singapore

Currently we have opening for HR

Internship program duration – 2 to 3 months program

Job Description

Project Outline:

The Human Resource intern will get an insight into the functions of a Human Resource Department in an Advertising agency from the ground up. The essential learning points involves learning the full HR spectrum which includes but not limited to facilitating interviews, administering employment contracts, Read more
MOM matters, event management, exit administration and other administrative support and ad-hoc projects.

Essential Duties / Responsibilities and key learning

New hire kit management – how we do onboarding, what goes in a new hire kit?

Update and maintain employee's records - what are the essential documents and details a company maintains and why do we need to maintain them

Leave and medical administration – what type of medical cover a company gives to its employees and how it this administer

Maintenance of files and record – why do we need to maintain employee's files and what is SOX compliance all about?

Employee Induction support – what is employee Induction/Orientation? What is usually shared in such an Induction? How does an agency like VMLYR do it?

Provide support to full spectrum of HR activities such as recruitment, employee engagement and ad-hoc projects – what are the key functions of a HR department and what are the structures and what goes in to ensure employee engagement in all HR activities.

Exit administration support – what happens when an employee's leaves a company? What administration is required?

We want you if you are….

Someone who is inquisitive, with a strong desire to learn

Someone who loves to interact with people and loves detail work

Someone who is a team player and independent at the same time

Someone who works hard and plays harder (and knows when to do what)

Someone with a 'never say die" attitude when the work gets tough

Someone who can laugh at herself/himself

If you are seeking for an international exposure, in a dynamic industry (#agencylife), not afraid to talk to different people working in different markets and at least 10 different nationalities in a day this internship is for you!

Application Instructions Please apply for this position by submitting your text CV using InternSG and indicate > Role and Availability > Normaya.Ahmad@vmlyr.com

Kindly note that only shortlisted candidates will be notified.
Skills Responsibilities

Be the first point of contact for all HR-related quires

Administer HR- related documentation, such as offer letters, contracts of employment. Assist with the recruitment process by identifying candidates, performing reference checks and issuing employment contracts

Apply work permit for foreign workers

Perform orientations and update records of new staffs

Prepare payroll monthly

Assist with performance management procedures

Ensure the relevant HR database is up to date, accurate and complies with relevant legislation

Maintain daily Read more
HR operation

Undertake any ad-hoc duties when required

Qualification / Requirements:

At least 2 year(s) of working experience in Human recourse

Diploma in Human Resource Management or relevant qualification

Pro-active, Strong sense of responsibility, detail-minded, well-organized and independent. Possessed strong communication and human resource management skills

Proficiency in using MS Office Applications, mainly Excel and Words

Knowledgeable and familiar with Employment Act and all statutory requirement.

Must be computer literate

Bilingual in English and Mandarin to liaise with clients
Skills Responsibilities

Be the first point of contact for all HR-related quires

Administer HR- related documentation, such as offer letters, contracts of employment. Assist with the recruitment process by identifying candidates, performing reference checks and issuing employment contracts

Apply work permit for foreign workers

Perform orientations and update records of new staffs

Prepare payroll monthly

Assist with performance management procedures

Ensure the relevant HR database is up to date, accurate and complies with relevant legislation

Maintain daily Read more
HR operation

Undertake any ad-hoc duties when required

Qualification / Requirements:

At least 2 year(s) of working experience in Human recourse

Diploma in Human Resource Management or relevant qualification

Pro-active, Strong sense of responsibility, detail-minded, well-organized and independent. Possessed strong communication and human resource management skills

Proficiency in using MS Office Applications, mainly Excel and Words

Knowledgeable and familiar with Employment Act and all statutory requirement.

Must be computer literate

Bilingual in English and Mandarin to liaise with clients
Skills