Sign in or register for a JobTech account.
Jobs that require

html4/html5

skill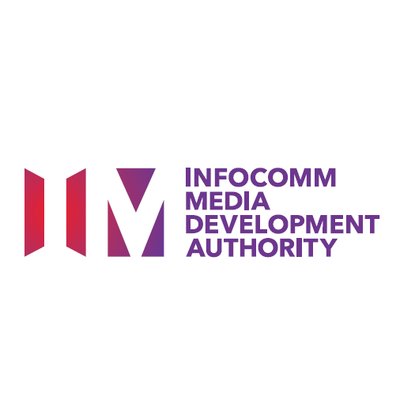 Cloud Native App Developer/Architect
The candidate will work with the project teams to develop web-based software application. The software systems would be built with end-user perspective and requirements in mind for eventual delivery.
The candidate will also be playing a key role in architecting solutions based on cloud native practice, leading, designing and implementing innovative software solutions.
Responsibilities:
Develop, implement web-based software applications in various industry domain which can include logistics automation, intelligent building applications and others.
Develop software components with Microservices-based Architecture.
Work with industry end-users to understand the domain, work flow processes, requirements, use cases, IT infrastructure, data and information, etc., for the development of the software systems
Subject matter expert in Cloud Native, Agile, DevOps and CI/CD to all levels of management and project teams.
Assist in development and delivery of training in Cloud Native Application Development.
Coach and mentor project developers and architects.
Participate in guiding / defining the cloud native development processes, standards, and policies.
Work with research institutes and technology providers to bridge their technology software, assess the maturity and feasibility of technical solutions, design common interface to integrate different functional applications, conduct rigorous robustness and verification tests.
Document requirements, codes and prepare reports in the software development lifecycle.
Requirements:
Background in Computer Science, Computer Engineering or equivalent
At least 5-7 years of working experience in full-stack software development.
Strong knowledge of Cloud Native principles and techniques such as Microservices-based architecture, and RESTful API development and container-based software deployment.
Well versed in software system engineering principles and technologies (e.g. Agile)
Hands-on experience with any of the following IaaS platforms: AWS, OpenStack, Microsoft Azure, Google Cloud Platform or Alicloud
Hands on experience with Cloud Native PaaS platforms (e.g. OpenShift, CloudFoundry, etc.) and container solutions (Docker, Kubernetes, etc.).
Strong technical hands-on experience in software system development using backend framework, such as Express, Django, RAILS. SOA based applications in Java/Microservices apps with frameworks and libraries such as Spring, Hibernate, J2EE, JDBC, JMS, JMX
Experience in implementing continuous integration and continuous deployment (CI/CD) pipelines
Experience in architecting with DevOps tooling and processes
Familiar with different programming languages (e.g. Java, C/C++, .Net, Python, Ruby, JavaScript), proficient in at least one of them.
Proficient in Front-end programming language such as JavaScript/CSS3/HTML5.Proficient in database management (e.g., MySQL, NoSQL)
Familiar with mobile development in iOS or Android will be a plus.
Software Engineering background
Possess critical thinking skills, combined with the ability to present clearly both verbally and in written form
A team player with strong communication skill
Position will commensurate with experience.
Only short-listed candidates will be notified.
Skills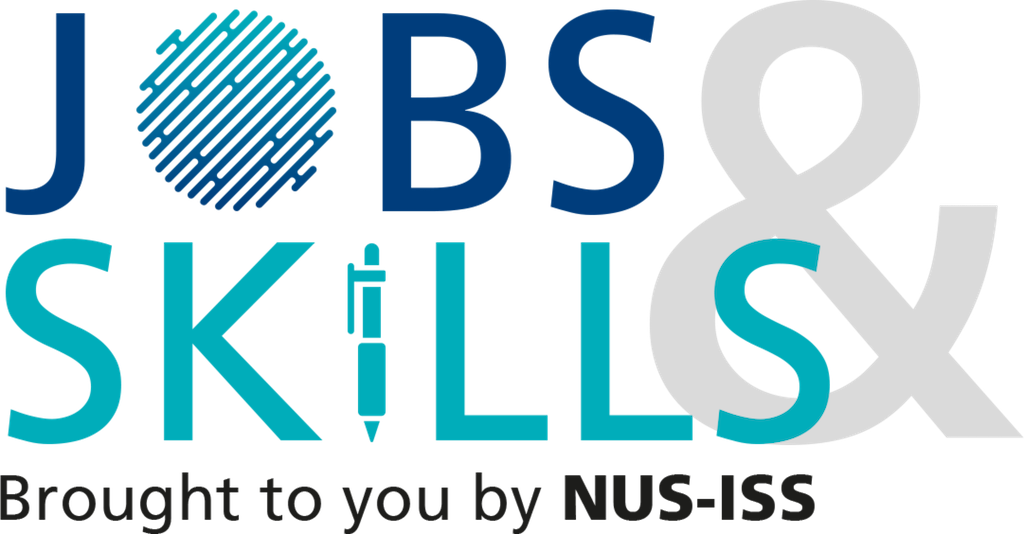 We have a great opportunity for a talented and self-motivated Senior Developer to join our Project Management team at NCS. At NCS, we seek to nurture talents in creating and developing innovative solutions. If you are passionate about new technologies and new ideas, NCS could be a place for you!
As our Senior Java Developer, you will work both on product features as well as on building our team and capabilities. You will be the responsible for features development and launch, be the technical leader in the organisation and providing mentorship to the Engineering team. By joining our team, you will have the opportunity to be part of innovative technology products that have a real business or social impact.
Our ideal candidate is the one with the strong passion to build complete and robust product and drive it to its maximum potential with continuous feature building and updates.

Roles & Responsibilities
• Write elegant, semantic and easily maintainable code.
• Complete the product development and quality assurance efforts.
• Participate and lead, when needed, the requirement gathering meetings with major clients.
• Make changes to configurable items, which include hardware, software, documentation, etc. It covers configuration management planning, configuration identification, configuration controls & audits
• Develop unit test package, execute tests & document test results to ensure the quality of the program
• Assist in the integration testing, system testing, User Acceptance Test ( UAT) & implementation activities to fix the reported problems/bugs of the system to ensure the smooth execution of programs in the production environment
• Investigate all reported problems/errors & initiate amendments & testing so that the system can operate correctly & efficiently
• Prepare & maintain up-to-date system documentation.
• Analyse functional requirements to translate into application design using established design methodologies and guidelines
• Ensure codes comply with security guidelines
• Work with team lead to ensure design and programme codes conform to architecture and design standards, and that design satisfies functional and system requirements
• Participate in requirements gathering; work with Business Analysts in reviewing and refining functional specifications
• Participate in peer reviews to improve project quality

The ideal profile should have / be
• Degree in Computer Science, Software Engineering or equivalent preferred
• Strong programming skills – at least 3 years development experience
• Ability to pay excessive attention to application quality and ease of use
• Passion for intuitive user interfaces
• Strong Java / J2EE abilities
• Good understanding of AngularJS, Spring, SQL, Hibernate and ORMs
• Good understanding of RESTful services
• Reasonable HTML, CSS, JavaScript abilities
• Bonus for knowledge of iOS and Android development
• Bonus for knowledge of SAML 2.0, OAuth 2.0, JWT protocal.
• Ability to work under pressure and meet deadlines
• Strong problem solving skills and ability to think out of the box
• Team player with strong communication and interpersonal skills
• Self-motivator with a positive attitude and with high energy
• Customer focused
• Proficient in written and spoken English
Skills Responsibilities and Duties


To analyse, design, develop, code, test and improve solutions, programs and interfaces adhering to quality and standards.
To transform design concepts, wireframes and prototypes into responsive and user-friendly GUI, as well as integrate new software technologies to meet the business needs.
To assist in user training and user acceptance testing, and to provide application support to business units and teams, before and after implementation.
To assist in automation and Read more
maintenance of Azure environment.
Perform code reviews with team members.
Lead and mentor junior developers.
Serve as an expert on applications and provide technical support.


Required Experience, Skills and Qualifications


Proficient in developing applications & interfaces in C#.NET ,ASP.NET, MVC, SQL using Visual Studio and SQL Server tools, is a must.
Experience developing and deploying reports, dashboards, and metrics.
Experience in React, HTML5, CSS3, Azure, Azure DevOps, Continuous Integration will be a plus.
Experience developing and maintaining system solutions to store, organize, and access data.
Experience in integrating interfaces with hardware and special devices such as scanners, readers, printers, etc. will be advantageous.
A Diploma in Information Technology, Computer Science or equivalent.
1+ years of recent direct experience with MS SQL Server, SSIS, SSRS.
2+ Years of C#/.net coding and development.
Must be adaptable and comfortable with changing business requirements.
Good verbal and written communications ability.
Good analytical, problem solving and programming skills.
Positive learning attitude and able to work well both independently and in a team.
Skills Responsibilities:
>Your role will be developing and maintaining both in house and customer facing applications/integrations in the blockchain security space. Development can focus from initial PoC to full production product, building upon blockchain foundation layer and other technology stacks to solve interesting real-world problems in a variety of sectors. This role represents an excellent opportunity to be hands on and involved in the latest cybersecurity and blockchain techniques and Read more
technologies and suits an engineer who is interested and committed. Challenging and rewarding projects as standard.
Day to day duties vary by project/engagement and include different programming languages, technologies and environments. Experience with enterprise software development process, best practices and tools involved (JIRA, Git, Jenkins, etc.)


Develops documentation of technical workflows and systems designs as needed
Supports testing, implementation and break-fix task associated with business applications, including multiple platforms
Learns new technical concepts and software languages as needed

Requirements:

BSc or MSc degree in Computer Science, 2:1 or above (potentially equivalent years of work experience)
Min 3 years of hands-on industry programming experience
Strong design/coding skills in object-oriented languages (e.g Java, GoLang, C#, C++, Python etc)
Knowledge of data structure design and concurrent programming techniques
Ideally exposure to UI/Web interface development (HTML5, CSS, Javascript, JSON/XML, D3/Angular or similar tools)
Ideally product development and some knowledge of DevOps
Strong understanding of InfoSec
Confidence in expressing product development ideas
Ability to work under own initiative and also as part of a small team
Passionate in Startup environment


Interested candidates, please send in your resume to: [Click Here to Email Your Resume]
Skills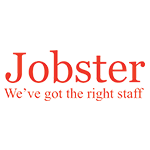 Responsibilities:
• Develop software using Agile methodology
>• Work closely and collaborate with the Business Analysts and Quality Engineers for user stories elaboration, test automation, bug fixes etc.
>• Work with DevOps team on setting up continuous integration, build and release automation.
>• Responsible for providing estimates for stories during sprint planning.
>• Responsible for converting acceptance criteria into automated unit tests.
>• Support production issues and duty rotation for after-office-hours support.
>• Champion Agile Read more
technical practices such as test-driven development, pair programming and refactoring.
>• Involve in application deployment.
Requirements:
>• Tertiary Education (Degree or Diploma) in relevant field is preferred
>• Hands-on working experience in building web application software using either OutSystems or .NET framework (C#)
>• Working experience in Agile software development and technical practices
>• Familiar with HTML5, CSS and JavaScript frameworks
>• Working experience with interfacing using SOAP/REST API technologies
>• Working experience in full-stack development will be added advantage
>• Working experience in Oracle database, SQL and PLSQL scripting will be added advantage
>• Working experience in setting up, configuring and administrating Microsoft IIS will be added advantage
>• Working experience in automated testing using Selenium will be added advantage
Skills • Very attractive remuneration package
>• Good working environment
>• Near MRT
>
Job Scopes:

Reporting to Department head
Involved in all phases of the software development life cycle – from requirements analysis, development, testing and implementation to on-going management and maintenance of the solutions
Analyse requirements based on specifications
Work with technical team to diagnose and resolve technical issues
Manage change requests, integration with other external applications and databases
Develop and code custom web based applications using Read more
.NET Framework and SQL server on the backend
Able to work under pre-agreed timeline and maintaining high-quality standards
Continually maintains knowledge of best practices in Web Development
Works from written specifications and pre-established guidelines to perform the functions of the job and maintains documentation of process flow

Job Requirements:

Diploma or degree in IT studies
4 years of related experience
ASP.Net, C#, SQL, CSS, HTML, Javascript skills will be added advantage
Hands-on technical ability
Possess analytical and problem solving

*** Sincere & Interested applicants, kindly forward your *Updated resume (word doc format) to [Click Here to Email Your Resume] and CC: Allan (R1223894) ***
Skills
MORE ABOUT THIS JOB
ENGINEERING

What We Do
At Goldman Sachs, our Engineers don't just make things – we make things possible. Change the world by connecting people and capital with ideas. Solve the most challenging and pressing engineering problems for our clients. Join our engineering teams that build massively scalable software and systems, architect low latency infrastructure solutions, proactively guard against cyber threats, and leverage machine learning alongside financial engineering Read more
to continuously turn data into action. Create new businesses, transform finance, and explore a world of opportunity at the speed of markets.

Engineering, which is comprised of our Technology Division and global strategists groups, is at the critical center of our business, and our dynamic environment requires innovative strategic thinking and immediate, real solutions. Want to push the limit of digital possibilities? Start here.

Who We Look For
Goldman Sachs Engineers are innovators and problem-solvers, building solutions in risk management, big data, mobile and more. We look for creative collaborators who evolve, adapt to change and thrive in a fast-paced global environment.

Singapore Automation
We are setting up a new function in Singapore to develop scalable, engineering enabled automation and digitization solutions with SDLC controlled execution eco-system. This will enable businesses at an accelerated velocity to deliver best-in-class client experience, scale to higher volumes as well as reduce risk in performing various functions. The solutions would entail using broad spectrum of languages like Java, Python, tools and techniques such as bots, workflow, cognitive ML/AI techniques and deployment eco-system both on-prem and Cloud with data being the central fabric for driving automation at scale. There is an enormous potential to drive innovation by exploring new tools/platforms and engaging with industry community including startups.

Our vision is to enable near 100% STP for the front-to-back stack across APAC businesses with cutting edge technology delivering One Goldman Sachs to our clients through digital transformation leveraging data, systematic integration and unified workflows.

RESPONSIBILITIES AND QUALIFICATIONS
Responsibilities

The role will provide a good platform to directly impact cross divisional automation opportunities driving at scale. Candidate will work in a team of 6-8 people in Singapore to support both regional and global deliveries, together with teams in HK & Bengaluru
Agile and Nimble mindset with flexibility to work on different aspects of the solution stack and close collaboration across team members will be essential. Effective problem-solving coupled with analytical and technical skillset will be also essential for the success of this role
Provide technical leadership to a cross-divisional Automation team and build relationships with business users and other members of the team to facilitate requirements validation and solution architecture design
Develop integrated scalable solutions across components utilizing micro-services, ORM tools, REST frameworks, bots, event driven enterprise frameworks, big data handling
Leverage emergent industry tools and best practices in Automation space for delivering solutions at a rapid pace
Contribute to the creation and maintenance of system documentation.

Skills and experience we are looking for

Bachelors Degree in Engineering or Equivalent
Must have knowledge of Java and Python
Must have knowledge of ML techniques, design and implementation experience around custom deep learning models trained on business-specific data
SDLC practices including Git development experience

Preferred Qualifications

Knowledge of Apache Open NLP, PDF BOX, open source python frameworks
Establishing and promoting best practices around Python and digitization techniques
Teamwork – Gives evidence of being a strong team player, collaborates with others within and across teams, encourages other team members to participate and contribute and acknowledges others' contributions
Communication Skills - Communicates what is relevant and important in a clear and concise manner and shares information/new ideas with others




ABOUT GOLDMAN SACHS
ABOUT GOLDMAN SACHS
At Goldman Sachs, we commit our people, capital and ideas to help our clients, shareholders and the communities we serve to grow. Founded in 1869, we are a leading global investment banking, securities and investment management firm. Headquartered in New York, we maintain offices around the world. We believe who you are makes you better at what you do. We're committed to fostering and advancing diversity and inclusion in our own workplace and beyond by ensuring every individual within our firm has a number of opportunities to grow professionally and personally, from our training and development opportunities and firmwide networks to benefits, wellness and personal finance offerings and mindfulness programs. Learn more about our culture, benefits, and people at GS.com/careers. We're committed to finding reasonable accommodations for candidates with special needs or disabilities during our recruiting process. Learn more: https://www.goldmansachs.com/careers/footer/disability-statement.html
© The Goldman Sachs Group, Inc., 2020. All rights reserved.Goldman Sachs is an equal employment/affirmative action employer Female/Minority/Disability/Veteran/Sexual Orientation/Gender Identity
Skills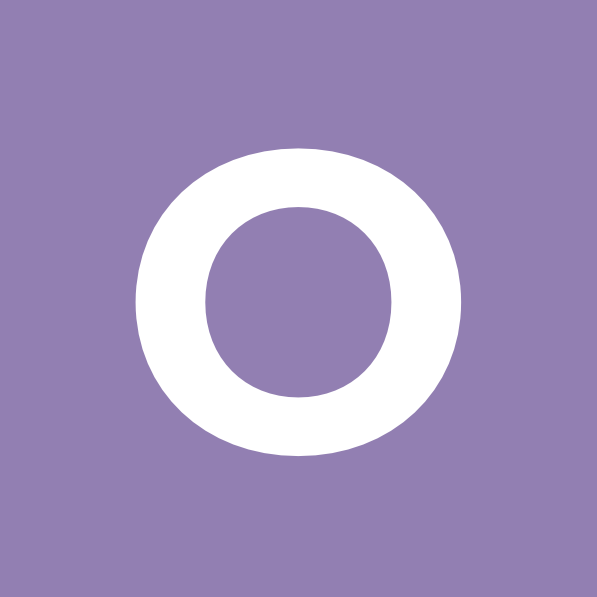 Responsibilities
>• Develop and debug applications on Web Dot Net platforms
>• Execution of SDLC, for new/enhancement projects, including requirements study, analysis, design, programming, testing, training, users' acceptance, integration, documentation and support
>• Evaluate and identify new technologies for improvements to business needs

Requirements
>• Diploma/Degree in Computer Science/Software Engineering
>• At least 3 years of hands-on programing experience in C#.Net MVC Framework, ASP. Net, Entity Framework and Linq
>• Experience with html including HTML5, Read more
CSS, JQuery and JavaScript • Experience with web API - JSON, XML
>• Working knowledge with relational databases - Oracle, MS SQL SERVER
>• Excellent Programming and trouble shooting skills
>• Good facilitation and communication skills
>• Analytical and multi-tasking capabilities
>• Prior experience in handling mid-scale ERP project is an added advantage
>• Prior working experience in DevExpress XtraReport for reporting is an added advantage

Please send in your resume in MS Word format to [Click Here to Email Your Resume]
Manimalah Suppiah, EA License No : 06C4642, EA Reg No : R1105598
Skills We are currently seeking a dynamic individual to take up the position of:
Mobile Application Developer (iOS and Android)

Responsibilities

Responsible for design, development, testing and optimization of mobile application for conference portal.
Support the entire event application lifecycle (concept, design, test, release and support)
Produce fully functional mobile applications writing clean code
Gather specific requirements and suggest solutions
Write unit and UI tests to identify malfunctions
Troubleshoot and debug to optimize performance
Design interfaces to improve Read more
user experience
Liaise with Product development team to plan new features
Ensure new and legacy applications meet quality standardsAble to do code integration by working under a team.
Be directly involved in new business development


Requirements

A Diploma / BSc degree in Computer Science or relevant field with 1 -2 years experience in developing native application for iOS & Android.
Proven work experience as a Mobile
Demonstrable portfolio of released applications on the App store or the Android
In-depth knowledge of at least one programming language like Swift and Java
Experience with third-party libraries and APIs
Familiarity with OOP design principles
Excellent analytical skills with a good problem-solving attitude
Ability to perform in a team environment
Android Java Development, Android NDK C/C++ Development is the must
Artificial intelligence and facial recognition skill needed
Integration with social media API and hardware
Good optimization and debugging skills.
Knowledge of the web technology would be PHP, HTML5, XML, Web 2.0, AJAX, RSS Syndication, jQuery, Javascript, Actionscript & Facebook SDK.
Knowledge of MSSQL Server, VB, C/C++, Active x programming, database, application documentation, crystal reports and e-commence payment gateway and CMS editor integration is an added advantage.
Knowledge of contents management system (CMS) WordPress, Drupal & web designing software and Firebase is an added advantage
Able to multi-task, team player and work long hours under pressure.


If you meet our requirements and would like to accept the challenges of working in a dynamic and challenging environment, please apply with your resume stating your photo / present/ expected salary via APPLY NOW button.

Email: [Click Here to Email Your Resume] or WhatsApp: 92776530 With indication of "Mobile Application Developer" We regret to inform that only shortlisted candidates will be notified.
Skills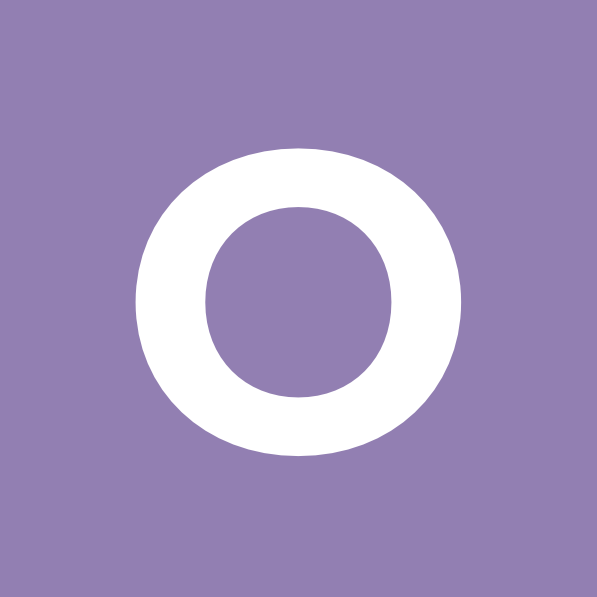 Benefits:
-$10000
>-Good career prospects / AWS
>-5 DAYS / CENTRAL

Responsibilities:

-Design, develop and build internet web applications
>-Collaborate with cross functional teams to support e-business platforms
>-Develop and implement microsites used for customer engagement
>-Provide technical expertise and guidance based on experience
>-Design, document, and develop world class web applications leveraging the full spectrum of front-end technologies

Requirements:

-Diploma / Degree in Computer Science or equivalent discipline
>-5 to 8 years experiences in Web Development
>-Proficient in HTML, Front-End with Read more
React Native, CSS
>-Good communication skills

Interested candidates, please submit your updated resume in MS Word format to [Click Here to Email Your Resume]
>
Please provide following information in the resume

1) Reasons for leaving current and/or last employment
>2) Last drawn and/or current salary
>3) Expected salary
>4) Date of availability and/or Notice Period

Person-In-Charge: Jeffrey Chua Kay Hwee
>Email: [Click Here to Email Your Resume]
>EA License No : 06C4642
>EA Reg No : R1110624

All applications will be treated in strictest confidence and only short-listed candidates will be notified
Skills