Sign in or register for a JobTech account.
Jobs that require

human resource

skill Responsibilities

Handling of products revenue recognition and accounting entries

Accounts reconciliation

Income & Expenses analysis for management reporting

Other ad-hoc duties and task assigned

Requirements

Minimum Diploma in Accounting or Finance with 2-3 years' experience

Team player who is independent, highly self-motivated with good working attitude

Excellent communication and interpersonal skills

Great analytical skill

Candidates with relevant experience in the stockbroking industry will have an advantage

Suitable candidates are invited to write in with a comprehensive resume stating current Read more
& expected salaries with a photograph to:

The Human Resource Manager

UOB Kay Hian Pte Ltd

8 Anthony Road

#01-01

Singapore 229957

Or email your resume to us.

Note:

For Compliance and Internal Audit positions, the email address to send is auditcompliance@uobkayhian.com. For the rest, please send it to hr@uobkayhian.com.

(Only shortlisted candidates will be notified)
Skills Req. ID: 138131

As a Backend Central Team Test Equipment Engineer at Micron Technology, Inc., you will be responsible in taking the responsibilities on the equipment development, improvement and qualification. You will work with Manufacturing, Test Engineering, Process Engineering, QA, Suppliers and other cross functional central team resources to specify, develop, optimize, integrate and qualify new and existing systems for manufacturing. You will provide direction and assistance in Singapore Read more
and internationally with the aim at enabling new technology, reducing overall cost, increase yield, reliability, safety, and optimize product manufacturing quality.

Responsibilities:

Responsible for Tester TOR(Tool of Records) equipment sites' support, evaluation, trouble-shooting and installation

Fan out Best Known Method to all sites in TOR procedures, deficiencies and designs/implements improvements.

Work closely with process engineering and site's equipment maintenance team to develop and support new process/technology implementation.

Monitor and identify process efficiency, OEE and makes recommendations for improvements.

Supports TOR Equipment OS (Operating Software) and software release.

Supports evaluation on NPI, new technologies and equipment to improve current tool sets and method.

Responsible in conducting and mentoring sites equipment owners to take up new project in CST (Copy Smart Team). Eventually enabling the CST member to take up active roles and responsibilities

Independent and self-driven in projects/tasks assigned.

Occasionally need to travel to support relevant projects/deployment.

Requirement

Bachelor's Degree in Engineering or equivalent.

Experiences from Tester Operation equipment, maintenance and engineering area is preferred.

Good understanding of equipment electronics/electrical fundamentals such as: electronic and electrical circuit, infra-structure, mechanical functions and the reliability of the equipment. NAND/DRAM memory device knowledge will be an advantage.

Good effective problem solving, analytical and decision making abilities.

Proficiency with data analysis tools: KTDA (Kepner Tregoe Decision Analysis), RA (Risk Assessment), FMEA (Failure Mode Effective Analysis) and change management process.

Knowledge in any of the following would be an advantage: UNIX/ Test Program language for Memory device coding / SEC/GEM / GPIB / IS (Information System) communication protocol.

We recruit, hire, train, promote, discipline and provide other conditions of employment without regard to a person's race, color, religion, sex, age, national origin, disability, sexual orientation, gender identity and expression, pregnancy, veteran's status, or other classifications protected under law. This includes providing reasonable accommodation for team members' disabilities or religious beliefs and practices.

Each manager, supervisor and team member is responsible for carrying out this policy. The EEO Administrator in Human Resources is responsible for administration of this policy. The administrator will monitor compliance and is available to answer any questions on EEO matters.

To request assistance with the application process, please contact Micron's Human Resources Department at 1-800-336-8918 (or 208-368-4748).

Keywords: Singapore || Central Singapore (SG-01) || Singapore (SG) || Backend Manufacturing || College || Regular || Engineering || #LI-MH2 ||
Skills
Registration No. :

196400050E

Our tradition of excellence spans over 40 years. Our success is driven by our most valued asset and partners for growth – our people.

As we continue the proud heritage of Mandarin Orchard Singapore as an icon of world-class Asian Hospitality in Singapore, we seek highly motivated individuals to embark on a rewarding career with us.

Job Description

We are hiring Human Resource Executive.

Providing HR business partnering and HR Read more
support to the operating departments

Managing employees' life-cycle activities for the operating departments, such as, recruitment, work pass related issues, benefits administration as well as career counselling

Maintaining and updating all personnel records

Assisting in the development and implementation of HR policies, procedures and initiatives

Performing any other duties assigned by the supervisor

Job Requirements

Min Diploma in Human Resource Management / Hospitality / Tourism

Good knowledge of Singapore Employment Act

Have a positive attitude and willing to take up challenges

Proficiency in Microsoft Office applications and preferably in Timesoft system
Skills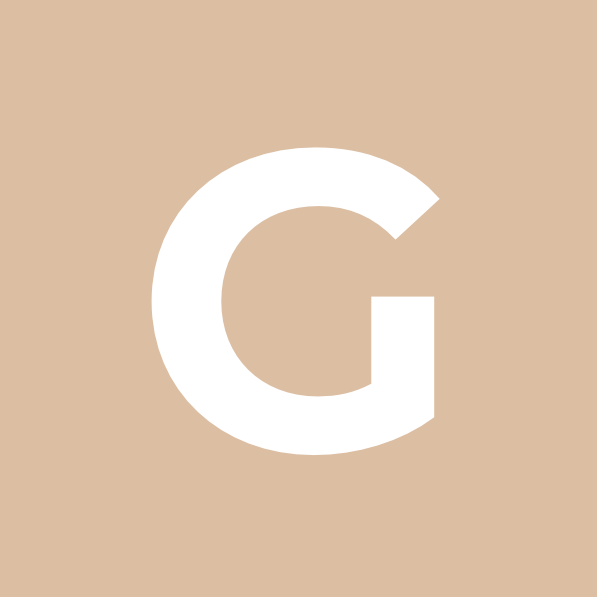 Roles & Responsibilities

HR Generalist on full HR Spectrum. Responsibilities include recruitment, new employee induction, HR policies and processes are maintaining up-to-date, Performance Management system, Training and Development, Salary and Remuneration.

Ensure legal compliance and other administrative matters. Able to handle retention of employees program and deal with MOM should the need arise.

Monitors evolving government influences on policies, processes and practices, and ensures the company is in compliance with all Read more
applicable laws and regulations concerning employment practices

Oversee recruitment efforts, including placing of job ads, selecting candidates, managing interview and related administrative process, and conduct employee on boarding

Lead recruitment process, identifying the recruitment channel taking into consideration of cost efficiency

Process monthly payroll and fulfil regulatory submissions

Maintain Employee related records, include updating of employee's information in HR systems, training records, payroll records, government claims, etc.

Build strong and positive work relationship with employee

Requirements

Minimum 3 years of experience in Human Resource management

Possess a Diploma or Bachelor's Degree in Human Resources or business administration-related discipline

Knowledgeable of HR systems and databases

Able to work efficiently with minimum supervision

Resourceful and capable of working within tight timetables

Good presentation, communication and interpersonal skills

Ability to handle multiple problems as and when they arise

Experience in human resource planning, training and development, and performance management.

Job requires fluent language skills both spoken and written English & Chinese

He/She works well in a team environment, and be hands-on at all times. Able to communicate well with various stakeholders. He/She possesses an analytical mind and displays keen insight into data, using them to address issues and find solutions to work challenges. Able to work independently.
Skills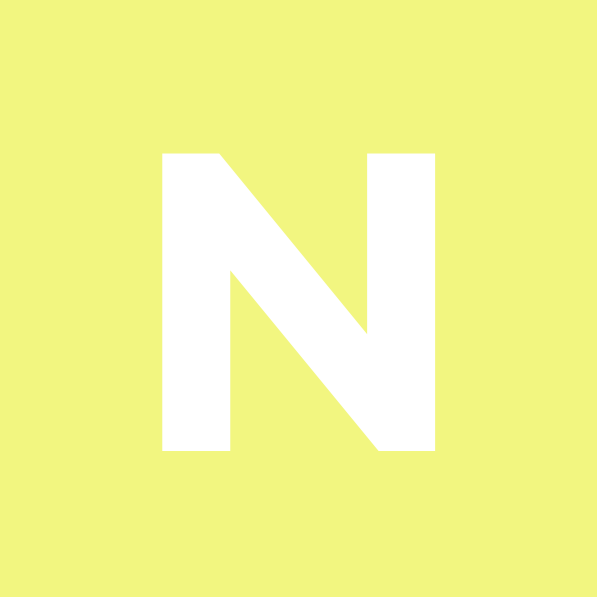 Key tasks

GENERAL DUTIES:

Manage, supervise and coordinate the daily operation of the Hotel and ensure that all procedures are performed in accordance with established standards and procedures at all times to reach optimal guest satisfaction.

Assist the Front Office Manager in establishing a front desk standard and procedures manual as a guideline for the front desk operations.

Assist the Front Office Manager to select, hire, and train employees to the hotel's Read more
standard and procedures.

DUTIES AND RESPONSIBILITIES:

Assist the Front Office Manager in setting up the Front Desk training tools such as job descriptions, standards and procedures, training plans as a guideline for the Front Desk operation.

Train and supervise the Front Desk Assistants in all reception and cashiering procedures and assign tasks as necessary.

Assist with new employee orientation and training and ensure that all Front Desk personnel are advised and trained on all changes in policies and procedures.

Ensure that all individual guests, tours and groups are efficiently and expediently checked-in and check-out in accordance with established standards and procedures.

Plan, prepare and conduct ongoing training for Front Desk Personnel on a regular basis.

To be proactive thinking, to be able to react fast to problems, and to make sound management decisions.

To make daily round of all Front Desk and Bell Desk operating departments to check that all staff adhere to Hotel policies.

To handle complaints or incidents/accidents occurring in the hotel when necessary.

To respond to emergency calls, fire alarm, power failure, computer and medical attention and co-ordinate with respective Departments and contacts.

To write reports relating to complaints, and forward copies to various executive/department heads concerned.

To conduct daily Front Office morning briefing at 06.45 am (for night duty Front Desk Manager) and night briefing at 10.45 pm.

Assist with check in, information requests, check out and other services required by the guests to ensure their comfort and satisfaction.

Authorize the acceptance of travelers cheques, cash advance, rebates, paid out, refunds base on the established procedures.

SAFETY AWARENESS:

Maintain safety by adhering to safety policies, and be responsible to report accidents immediately.

Support all safety programs.

Proceed with caution when walking on slippery floors.

Ensure proper safety instructions are given before operating any equipment.

At Novotel, we grow faster

Feel fully responsible, be autonomous, adaptable, professional, have a love of adventure

and a desire to stretch your limits:

that's the Novotel spirit

.

An international brand with a network of 400 hotels in 60 countries, Novotel's success

is due to the

professionalism and enthusiasm of its 30 000 employees

who

have been embodying the brand's ideals for over 40 years.

DNA of the brand,

innovation

is at the heart of the promise made to employees:

"At Novotel, we grow faster"

. To transform this promise into reality, Novotel

has implemented a

unique human resources policy

declined around five main

professional career paths. Novotel accompanies each employee throughout their career.

Integration, geographic mobility, bridging provision, skills development… everyone

is given the opportunity to progress quickly and go further.

Impossible is not Novotel.

Move Up

Watch the video

Apply to this vacancy
Skills Req. ID: 144104

Micron Technology's vision is to transform how the world uses information to enrich life and our commitment to people, innovation, tenacity, collaboration, and customer focus allows us to fulfill our mission to be a global leader in memory and storage solutions. This means conducting business with integrity, accountability, and professionalism while supporting our global community.

We are looking for a Supply Chain Engineer who will be responsible Read more
for analyzing and optimizing the performance of Supply Chain planning operations.

Responsibilities include, but not limited to:

Responsible for analyzing and maintaining Supply Chain planning models and working on supply chain modeling improvement projects

Follows broad instructions and contributes to technical projects with some guidance

Solves straightforward problems of moderate complexity and seeks guidance as needed

Researches, brings together and analyzes information related to specific assignments within the technical discipline

Interacts with more expert team members and managers to resolve complex problems

Regularly exchanges technical information with colleagues and managers

Responsible for Supply Chain modeling/planning

Support for scenario management

Identifies impact to customer support, backend manufacturing and procurement

Support for daily planning processes

Provides justification for capital requests to all key partners

Supports return on investment and net present value calculations

Support for Supply Chain modeling

Maintains an accurate model through periodic audits on key parameters

Analyzes input and results data using statistical analysis tools

Identifies improvement opportunities

Drives engineers to close gaps in performance

Supports for project management by resolving project need dates and output gains through modeling

Collaborates with project managers to ensure project completion time supports capacity requirements

Minimum Qualifications:

An understanding of the Supply Chain planning strategies, modeling principles and business processes including postponement strategies

Proficiency in:

Multi Echelon Inventory Optimization (MEIO)

How safety stock supports planning strategies and service levels

Impacts on timely delivery and mitigation strategies

Linear programming and how to apply it to supply chain modeling

Pareto Analysis techniques

Deming Quality principles

SPC charts and their applications

About Us

As the leader in innovative memory solutions, Micron is helping the world make sense of data by delivering technology that is transforming how the world uses information. Through our global brands — Micron, Crucial and Ballistix — we offer the industry's broadest portfolio. We are the only company manufacturing today's major memory and storage technologies: DRAM, NAND, NOR and 3D XPoint™ memory. Our solutions are purpose built to leverage the value of data to unlock financial insights, accelerate scientific breakthroughs and enhance communication around the world.

All qualified applicants will receive consideration for employment without regard to race, color, religion, sex, sexual orientation, gender identity, national origin, veteran or disability status.

For US Sites Only: To request assistance with the application process and/or for reasonable accommodations, please contact Micron's Human Resources Department at 1-800-336-8918 or 208-368-4748 and/or by completing our General Contact Form

Keywords: Singapore || Central Singapore (SG-01) || Singapore (SG) || SGA || College || Regular || Supply Chain/Logistics || #LI-JV1 || Tier 4 ||
Skills

Administrative Executive

Job Responsibilities include, but are not limited to the following:

Act as a first point of contact for the Finance Director

Manage access to the Finance Director by screening, drafting and issuing correspondence on

her behalf (e.g. phone, email, mail)

Maintain the Finance Director's calendar, organise and schedule meetings, including Sub-

Committee meetings, and book appointments

Update the Finance Director on forthcoming important tasks and deadlines

Set up and maintain an organisational system for Read more
filing and database for records

Take dictation and minutes for meetings

Liaise with staff, suppliers and committee members

Collate filing expenses, conduct and compile research data

Prepare reports for presentations on behalf of the Finance Director

Miscellaneous tasks to support the Finance Director in various sectors, including corporate

governance reporting in compliance with legislation and regulations

Any other ad hoc duties assigned

Key Attributes:

Minimum 'A' Level or Secretarial Diploma with 3 to 5 years of relevant experience

Discretion and trustworthiness to handle confidential information

Flexible, adaptable, tactful and diplomatic with good initiative

Good organisational skills with the ability to multitask

Good written and oral communications skills

Proficient in Excel spreadsheets

Able to work independently and meet deadlines

Interested applicants, kindly submit a comprehensive resume with your expected salary to the

address or email address below:

The Human Resource Department

The Tanglin Club

5 Stevens Road

Singapore 257814

Email:

financerecruit@tanglin-club.org.sg
Skills Roles & Responsibilities

Roles & Responsibilities

Payroll Administration

Perform timely monthly payroll, which includes CPF submission and tax clearance for foreign workers

Annual income tax submissions

Prepare monthly payroll reports for the HR manager

Recruitment

Work closely with the management team of the establishments to determine manpower requirement

Maintain a pool of recruitment agencies/partners to ease the recruitment process

Maintain online job portals

Facilitate interview and selection process

Onboarding

Performance Management

Further develop an effective performance management tool to assess employee Read more
performances over specific periods

Facilitate meetings between employees and managers

General HR

Handle foreign worker applications using EPOL and WPOL

Process expense and medical claims of employees

Handle company insurance matters

Handle employee grievances and conflict management

Facilitate the implementation of policies

Work with management to send employees for external training for individual learning and development

Upkeep physical employee records and generate the necessary documentation such as confirmation, promotion, salary adjustment, termination letters etc. Also maintain online ERP platform for all HR-related modules such as employee records, leave matters, claims etc

Other adhoc duties as assigned by the HR manager

Requirements

Candidate must possess at least Diploma/Advanced/Higher/Graduate Diploma in Human Resource Management or equivalent

Required language(s):

English

At least 1 Year(s) of working experience in the related field is required for this position

Preferably Junior Executive specialized in Human Resources or equivalent

Must have knowledge of the F&B industry and its operations

Be a team player and adopt company values

Be well-versed with the Employment Act and good HR practices

Only Singapore Citizens may apply

Other Information

5-day work week

Annual variable bonus

Medical benefits

Birthday benefits

Insurance coverage

Compassionate leave

Recognition awards

We regret that only shortlisted candidates will be notified/contacted.
Skills HR Intern

(Job Code: 1471)

|

Asia-Pacific - Singapore

Job Responsibilities

Recruitment

Guardian of interview calendar, supporting in candidates reach-out and scheduling of interviews

Talent Management & Development

Executing talent management and development roadmap including, but not limited to, assigning trainings based on organization's and talents' needs and ensuring performance objectives and appraisals are assigned and tracked

Employee Engagement & Internal Communications

Ideating and executing employee engagement initiatives that enrich the Life @ Razer including, but not limited Read more
to, sourcing and liaising with external vendors

Assisting in driving internal communications across Razer's global offices

Administrative Champion

Fulfilling the administrative requirements of HR stakeholders, including but not limited to, filing of employee documents, raising tickets with HRIS vendor to resolve system issues and assisting in managing HR's SWAGs in Singapore warehouse

Pre-Requisites

Able to commit for at least 6 months for optimal learning exposure, starting from January 2020

Always strives to be phenomenal and desires to learn the different facets of HR disciplines

Currently an undergraduate, majoring in Business & Management, Human Resources, Organizational Behaviour, Computer Science, and/or Marketing

High level of accuracy, reliability and personal integrity to uphold confidential information

Proficient in Microsoft Office (especially in Excel vlookup, pivot table etc)

Able to communicate well with people at all levels

Excellent analytical, problem solving, and time-management skills

A team player with initiative and good interpersonal skills
Skills Req. ID: 131834

We are seeking for motivated individuals to join the NVE PE Reliability team working as an Ambyx Reliability Engineer. In this position, you will be responsible for design, develop and maintain NAND reliability test programs. You will be working closely with NAND product, R & D, Global Quality and Operation teams to evaluate NAND products in all reliability aspects during new product development phase.

Your main responsibilities Read more
include:

Develop reliability stress and testing methodology for NAND product

Develop and maintain NAND product reliability and characterization test programs

Working with product reliability engineers to define reliability test flows for individual product

Provide support to operation team to ensure seamless execution for generated test flow on the tester with live product

Perform electrical failure analysis for failure validation and characterization

Contribute to burn-in board design and software development

The ideal candidate should have a good mix of understanding Flash memory reliability testing requirements and software background in C++/Python. Understand of Automate Test Equipment and specifically Ambyx is a plus.

You are encouraged to apply if you could demonstrate some of the qualities listed below:

Master's or Bachelor's degree in Engineering filed. Microelectronic/Electrical/Computer Engineering fields are preferred.

Good understanding of Automated Test Equipment for Reliability testing (Ambyx 6).

Good understanding of NAND flash memory Reliability failure mechanisms and Testing methodology.

Hands on experience with C++/Python and Object-Oriented Programming

Positive attitude and self-motivation towards learning and development.

Good analytical mindset and structured personality.

Good written and verbal communication skills.

Location:

990 Bendemeer Road, Singapore 339942

All qualified applicants will receive consideration for employment without regard to race, color, religion, sex, sexual orientation, gender identity, national origin, veteran or disability status.

For US Sites Only: To request assistance with the application process and/or for reasonable accommodations, please contact Micron's Human Resources Department at 1-800-336-8918 or 208-368-4748 and/or by completing our General Contact Form

Keywords: Singapore || Central Singapore (SG-01) || Singapore (SG) || NVE (Non-Volatile Engineering Group) || College || Regular || Engineering || #LI-KL1 || Tier 3 ||
Skills