Sign in or register for a JobTech account.
Jobs that require

human resource development

skill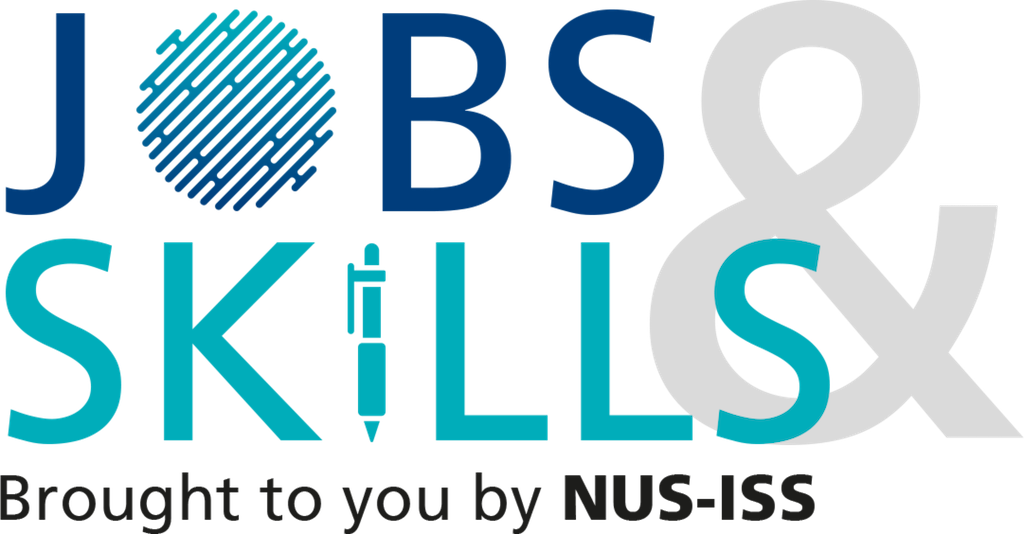 We have a great opportunity for a talented and self-motivated Software Engineer to join NCS Nucleus Program. At NCS, we seek to nurture talents in creating and developing innovative solutions. If you are passionate about new technologies and new ideas, NCS could be a place for you!
Our Nucleus talent development programme is designed to help you kick start your tech career by building your foundation and deepening your specialisation through undergoing a structured training programme - opportunities to gain valuable real-life working experience through exciting assignments. You will be developed to be an expert in digital technologies, system development and implementation through working in a dynamic team, in a fun and fast-paced environment.
If you have strong programming fundamentals, analytical skills, learning agility and positive working attitudes towards challenges, accelerate your Tech Career with us by embarking on an enriching and rewarding career path with NCS, Asia's leading ICT company.
The ideal profile should have / be:
Degree or Diploma in Computer Science/Computer Engineering/Information Technology related field, or equivalent practical experience.
No experience required.
Proficient in .NET or Java, or equivalent.
Experience in full stack, frontend/backend software development will be added advantage.
Skills Salary: From $4,000 per month
Working hours: Office Hour

Job Description:

Identifying capability development needs and priorities, and drawing up learning plans to meet them.
Designing and developing learning initiatives and programmes, which also include producing learning materials.
Working with external partners, vendors and providers to develop broad-based and specialised programmes and courses.
Conducting learning effectiveness evaluation, and updating of learning records.
Planning budget required to carry out learning activities at all levels in the Read more
organization, and working within budget to ensure learning is cost-effective.
Communicating learning intents and plans to management and staff, and engage them on a regular basis to obtain feedback and ideas for improvement.
Delivering some of the learning activities, expertise and experience permitting

Job Requirement:

Bachelor's Degree with 3 - 5 years of relevant learning and development and broad-based HR experience
Excellent written and communication skills
Strong analytical, stakeholder engagement and interpersonal skills
Skills Key Responsibilities

S Pass / WP processing through agency & hands-on for direct employment

Disciplinary / Grievance Handling

SNB related issues

Preparing letters (acknowledgement of resignations / Promotion / Confirmation / Letters related to package)

Staff Welfare (events, dormitories, etc.)

Government Surveys, printing of namecard and update filing system
>
Assist in Training & Development

Any others adhoc HR assignments


Requirements:

Nitec/Deploma in Human Resources or related discipline
>
At at least 2 years of relevant HR experience
>
Possess strong written and Read more
interpersonal skills
>
Resourceful with proven problem solving skills
>
Possess good knowledge of the Employment Act and other relevant statutory Acts related to HR

Please email your resume in a detailed Word format to
>[Click Here to Email Your Resume]

We regret that only shortlisted candidates will be notified
People Profilers Pte LtdNo. 1 Finlayson Green #18-01 Singapore 049246 DID: 6589 5832 Fax: 6536 7890http://www.peopleprofilers.com

Lee Khet Kien, Kent
>License Number: 02C4944
Registration Number : R1658448

Please be informed that the personal data you provided by way of your job application to People Profilers will be collected, used and disclosed by or on behalf of People Profilers to determine or investigate your suitability, eligibility or qualifications for employment with People Profilers and/or its Clients and manage your application for employment with People Profilers and/or its clients, including identifying you as a potential candidate for future suitable positions and/or notifying you of any such positions, either existing or in the future.
Skills As a DD/Head of the HR-Capability Development (HR-CD) team, your day-to-day responsibilities would include managing and leading a group of Learning & Development (L&D) practitioners in the following activities:

Engaging stakeholders at all levels to identify capability development needs and priorities, and drawing up learning plans to meet them.
Designing and developing learning initiatives and programmes, which also include producing learning materials.
Working with external partners, vendors and providers to develop Read more
broad-based and specialised programmes and courses.
Conducting learning effectiveness evaluation, and updating of learning records.
Planning budget required to carry out learning activities at all levels in the organization, and working within budget to ensure learning is cost-effective.
Communicating learning intents and plans to management and staff, and engage them on a regular basis to obtain feedback and ideas for improvement.
Delivering some of the learning activities yourself, expertise and experience permitting

Job requirement:

Bachelor's Degree with at least 8 years of relevant learning and development and broad-based HR experience
Established track record in leading groups and teams to initiate and implement HR-related projects
Excellent written and communication skills
Strong analytical, stakeholder engagement and interpersonal skills
Familiarity with learning and development in the public sector would be an advantage
Skills Responsibiliities:

To support on the team on project management, learning management (SAP) and all other matters supporting Learning and development
Partner with the various stakeholders in each departments to track learning initiaitives and prioritize learning development projects.
Responsible for budget, report tracking and submission that support and improve organizational efficiency.
Manages the Learning Management system to ensure it meets the organisation needs.

Requirements:

Minimum Degree in Business/ HR or any equivalence courses
Min 2-3 years Read more
of Learning and Development/ Training Experiences.
SAP experiences will be advantage
Strong communication and interpersonal skills and able to work with tight deadlines


Interested candidates please submit your resume to [Click Here to Email Your Resume]

Alternatively, pls call Jace at 6736 3280

Jace Choo Oi Kei
>Personnel EA License No.: R1875164
>Recruit Express Pte Ltd (EA Licence No.: 99C4599)
Skills Roles & Responsibilities:Manage queries from staff and vendors on Learning and Development and training claims/ payment mattersTraining administration (e.g. course registration, cancellation, update training records, manage nominations)Verify training invoices and track payment/ utilizationEvents and logistics management for programmes such as orientation Support communication/engagement plans for implementation of the Competency Framework related initiativesPerform desktop research and curate programmes for tagging to the respective Competencies and Proficiency levelsAnalyse data gathered Read more
(e.g. programme evaluation) using excel spreadsheets, creating tables and charts to provide insightsSupport the new L&D system development and implementation\Job Requirements:Highest education requirement: DegreeAt least 1 year customer service and L&D operations experience Strong analytical, writing and communication/stakeholder management skillsProficient in drafting slides and using excel to analyse data/create charts
Skills Responsibilities
>
Responsible for the development and implementation of the ICT training programs for the students and ensure that the students are equipped with the relevant skills to participate in inter-school competitions.
Prepare the lesson plans and the scheme of work for the ICT training programs.
Conduct the training program accordingly to the ICT curriculum.
Ensure that the school website adhere to MOE policies, guidelines and standards and responsible for the maintenance and Read more
updates of the school website.
Responsible for all the multimedia related projects in the school including but not limited to school videos, events photography, graphics design, etc.
Work closely with the school learning management provider to provide LMS support to the teachers including but not limited to training, account creation, contents and lesson setup.
Provide Information Technology support services to the school such as requesting for quotations, evaluating and providing recommendation to the school on the IT / AV support.

Requirements
>
Diploma / Degree in Information Technology / Multimedia Technology / Digital and Interactive Media / Visual Communication
Proficient in Microsoft Office and Adobe applications such as Photoshop, Illustrator, Flash, Premiere Pro, etc.
Solid practical hands-on experience with multimedia software such as web design, graphics, video production, photography, etc.
Very IT savvy and able to pick up new software very quickly
Good communications and interpersonal skills and confident to deliver class room training
Any other adhoc projects as assigned by the school
Skills

Responsibilities:

Handle full spectrum of human resource duties, payroll, recruitment, performance management, insurance, training & development.
Onboarding and Offboarding of employees
In charge of payroll preparation, permit application, and Government survey.
Generates HR report, statistics analysis, prepares letter of appointment, confirmation letter, and other HR related documents.
Submission of CPF, SDF, and income tax (IR8A &IR21).
Work pass application
Manage employee disciplinary, misconduct and grievance handling.
Responsible for employees benefits such as leave record management, medical Read more
insurance and staff welfare.
To work alongside with department head, hiring managers for recruitment.
Support sales team during tender for HR & Admin related matters.
Submit for maternity, paternity, childcare leave claim
Submit waiver of levy for S pass and work permit
Organize annual dinner, Christmas party, corporate social responsibility
To handle confidential administrative matter

Requirements:

Diploma or Degree in Human Resource / Business
Min 5 years' experience with compensation and benefits
Excellent interpersonal skills, initiative, with strong sense of responsibility;
Fluent in English

Interested parties please send full resume stating expected salary & availability to email:
[Click Here to Email Your Resume] / [Click Here to Email Your Resume]

For more information about us, please visit the corporate website at www.newtechapac.com
All information received will be kept confidential and for recruitment purposes only. Response will only be given to short-listed candidate
Skills Job Purpose / Summary:

This role is created to service the local teams and retailers + professional channels on all training needs on product knowledge, skills, application techniques, etc.

Responsibilities:

To ensure proper conduct and organize monthly product knowledge and soft skills training for the team
To develop a training curriculum to ensure operational readiness
To ensure all training materials & quality training program using different methodologies & environments are in place for Read more
the successful transfer of the necessary skills & knowledge in line with the learning objectives
To package the best practices into training programs
Analyze the effectiveness of training through feedback & evaluation from call monitoring thereafter determine appropriate actions are taken to ensure standards are kept
Ensure clear & consistent communication on all matters pertaining to training & operational matters
Responsible for assessing and developing promoter's capabilities to meet the company's sales goals & objectives
To conduct field training & quizzes to identify promoters' area of improvement.
Conducts consumer workshop & PR events
Hair styling for every brand event & press launches
Come up with specific grooming guidelines, hair looks or focus product of the month
Coordinates to Brand Managers of four markets for the training preparation and program
Undertake additional tasks and responsibilities as maybe reasonably expected of the role and as necessary in order to achieve the company's objectives


Requirements:

Bachelor's Degree will be preferred
At least 3-5 years working experience as a trainer in luxury Hair Care industry
Proficient in hairstyling and understanding of hair science
Good interpersonal, communication and presentation skills
Possess strong analytical skills
Ability to be flexible and grow and change with the role
Passion for multi-national environments and multi-cultural consumers
Willing to travel in the region (50%) and able to handle an active work travel schedule
Skills Job Description:

Provide information on business enquires.
Follow-up call on queries made by customers.
Maintain professionalism in any communication situation with customers.
To enter customer's appointment scheduled in the appropriate appointment slot.
Participate in training and development program to improve skills and knowledge.
Assist with repeated prescription
Attend daily briefing (roll call)

Requirements:

Min A Level / Diploma in any fields
Keen to work in Healthcare Industry
Can start work immediately or with short notice


Interested candidates, please send in Read more
your resumes to
denyse.tan @recruitexpress.com.sg

Denyse Nicole Tan Shuqin
(R1333503)
EA Licence No. 99C4599
Skills