Sign in or register for a JobTech account.
Jobs that require

inquisitive

skill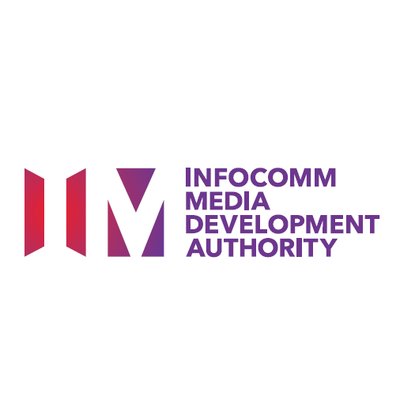 Senior Systems Engineer (5G)
Job Description
Singapore's economy is digitalising, and an effective wireless communications infrastructure is key to support Singapore's digital economy. As a member of the IMDA National Infocomm Infrastructure (NII) team, you will be applying your expertise in wireless communications to support various operational and developmental activities, with strong focus on 5G. Examples include managing/architecting/analysing/troubleshooting cellular infrastructure, investigating and validating new capabilities in 5G.
Key Responsibilities
Manage, architect, analyse and troubleshoot on technical and operational aspects of cellular and 5G deployments (trials)
Investigate and advise on technology trends in communications & networking, with focus on 5G
Collaborate with industry and academic partners to investigate wireless technologies and solutions, with focus on 5G
Analyse, troubleshoot and advise on technical and operational aspects arising from commercial/enterprise Wi-Fi deployments (mainly Wireless@SG)
Qualifications and Skills
Background in Communications Engineering (or equivalent)
Knowledge and expertise with cellular network systems and architecture (including cellular cores, radio access networks, etc.)
Knowledge and expertise on service based architectures, software defined networking and virtualised communications infrastructure components
Knowledge and expertise on enterprise Wi-Fi technologies and systems
Knowledge and expertise on 5G technologies an advantage
Knowledge and expertise on cellular RF comms technologies an advantage
Minimum 8 years of experience in relevant field(s)
Willingness to learn and understand new technologies
Strong technical aptitude, including excellent troubleshooting skills
Ability to multi-task and work as a team in a fast-paced and complex work environment
Position will commensurate with experience.
Only short-listed candidates will be notified.
Skills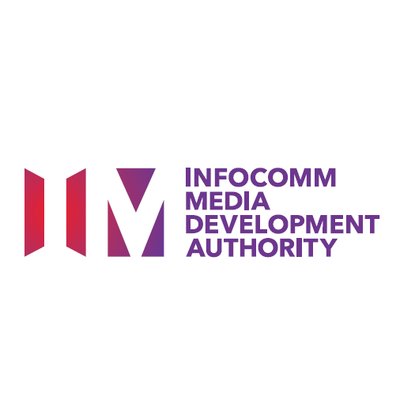 The candidate should be familiar with the emerging technologies in Artificial Intelligence (AI), Cloud, IoT and 5G. He will be responsible for the project solution architect, technology innovation, development and deployment and, landscape mapping of emerging technologies in RI and iHLs. He will build in-house strategic technology capabilities, and, identify & build projects of larger industry or national interest, with an eventual goal to translate, deploy and propagate. He will have a strategic foresight on key emerging technologies and industry trends, assessment of their implications, recommendation of strategic direction in order to ensure IMDA stay abreast of emerging technology trends and capitalize on opportunities
Key Responsibilities
• Industry engagement - engage stakeholders of specific sectors to understand issues faced, why these issues cannot be suitably addressed with existing offerings (e.g. lacks functions, too expensive)
• Technology gap - convince management that the technology gap(s) affects a critical mass of stakeholders, that there is a role for Government to play to spur the required technology development
• Applied research, engineering and development of key emerging technologies such as AI, cloud, IoT and 5G via POC/pilot to bridge the gap and demonstrate technology feasibility leading to business value
• Transfer of the developed technology to industry receptacle
• Technical engagement and collaboration with research institutes and institutes of higher learnings and assess the maturity, viability and suitability of different research and technologies
• AI expertise - build hands-on technology experiences in the team through advanced experimentation/engineering and recruit highly competent data scientists, engineers and software developers
• Business outcome – mentor the team to design and build technology that leads to a business purpose and operational/end-user value
• Technology partners - engage technology partners from the industry to co-develop emerging technologies
• Awareness - organise or speak in conference, forum or focus group discussion to create awareness and educate on different aspects of emerging technologies (trends, benefits, technology, limitations, applications, etc). Be known as the centre of engineering excellence
• Strategic foresight - identify key emerging technologies & industry trends, perform assessment of their implications (both opportunities and threats) to IMDA, Infocomm & Media industry and Singapore, as well as recommend a strategic direction in order to ensure IMDA stay abreast of emerging trends and capitalise on technology opportunities.
Requirements
· Postgraduate or PhD background in engineering, computer engineering, computer science, mathematics, statistics or equivalent
· At least 15 years of relevant working experience in applied research, systems engineering/architecture and/or product development, and/or have led teams of solution architects/engineers of at least 5
· Strong technical knowledge and experience in at least 2 of the emerging technologies (AI, Cloud, IoT and 5G)
· Good understanding of the latest research and technologies
· Strong software development experience and agile project management methodology
· Experience in large and complex project and vendor management
· Team player with the ability to work in a cross functional team
· Excellent interpersonal skills
· Able to communicate technical concepts effectively to non-technical audience
· Able to lead and manage by example
· Passionate and driven
· Stakeholder management skills
· Technically curious
· Strategic thinker
Position will commensurate with experience.
Only short-listed candidates will be notified.
Skills Japanese Company
Stable Environment
Good Remuneration Package
Growing Industry

Responsibility

Overall in-charge of ICT security Policies, management, training, planning, audit assessment and security implementation within the company.
Monitor, review and work with vendor on daily infrastructure operations support
Implement measures to identify IT security threats and risk
Enforce and improve IT policies, standard operating procedures, BCP and DR
Identify emerging technology issues – security trends, threat, Vulnerabilities
Coordinate with vendors to implement security solution
Implement IT security awareness, adopt Read more
best security practices
Manage all network and endpoint's security
Manage IT audit or risk management activities e.g SOX

Requirement:

At least 5 years of working experience with 3 years in Network and Security
CCNA & CISSP certification will be an added advantage
Experience in implementation of network, security related projects
Experience in Knowledge in information/Cyber security control, practices, projects and compliance
Keen learner and self-motivated team player, ability to multi tasks/projects
Strong communication and interpersonal skill
Occasional travelling may be required (Quarterly if required)

HOW TO APPLY
** Please submit your resume in Microsoft Words to Johnathan (R1988971) [Click Here to Email Your Resume]
*FOR IMMEDIATE CONSIDERATION*
Please include below info in your WORD format resume.

Current and expected salary.
Recent photo
Reason for leaving current company

**We regret to inform that only shortlisted candidates would be notified.**
Skills World leading luxury retailer invites dynamic individual to join the group as Inventory Planner!

Budget for this role: S$5000

Responsibilities

Perform daily the Replenishment & Allocation for regional offices.
Collecting data from stores and keeping updated the capacity data for all regional offices
Check stock level to ensure that it is in line with latest sales performances.
Define allocation strategies in order to always ensure an optimized inventory in store.
Secure correct level of Inventory Read more
for new stores opening and events to avoid stock out situation and secure best sellers sufficient coverage.
Ensure the best service level for our top clients, source and allocate the right product in less time possible
Update the Client Request file after every allocation, informing the stores about status & ETA of every request
Occasional Manual allocation to fulfil urgent client requests received from stores
Support Merchandising team in keeping a "right sized" assortment.
Facilitate and streamline the processes to exchange stock between regional offices.
Presentations and Analysis for Senior Management


Requirements

Bachelor degree with relevant experience.
4 - 6 years' experience in merchandising/merchandising planning/supply chain
Good understanding of Supply Chain Metrics
Proficiency in MS Office suite. Excellent skills in Microsoft Excel (pivot tables, vlookups, hlookups)
Team player, experience in working in a highly cross-functional organization
Initiative and curiosity, willing to grow and be challenged in a very exciting and fast environment


Interested applicant, kindly submit full-detailed resume to [Click Here to Email Your Resume]

Please visit www.clarist.com.sg for more available positions. Thank you
Skills

IQVIA is the leading human data science company focused on helping healthcare clients find unparalleled insights and better solutions for patients. Formed through the merger of IMS Health and Quintiles, IQVIA offers a broad range of solutions that harness the power of healthcare data, domain expertise, transformative technology, and advanced analytics to drive healthcare forward.

Description

Join us on our exciting journey! IQVIA is The Human Data Science Company, focused Read more
on using data and science to help healthcare clients find better solutions for their patients. Formed through the merger of IMS Health and Quintiles, IQVIA offers a broad range of solutions that harness advances in healthcare information, technology, analytics and human ingenuity to drive healthcare forward.

The Opportunity

Closely supervised entry level duties structured to provide an opportunity for professional work exposure. The experience will provide knowledge of methods, procedures and standards which contributes to professional development and imparts bona fide education experience.

Assignment Scope & Learning Opportunities:

Shadows and learns functions and or projects under the close supervision of a department employee.

Assignments are assigned to enhance and build upon the academic experience and the Intern is the primary beneficiary of this job. This job is designed to offer a professional work environment experience, two-way communication tactics, and exposure to the IQVIA organizational structure.

Assignments will reflect the work being accomplished within the business department and may include working on independent projects or as a member of a project team.

Performs other duties /learning activities as directed.

Skills & Experience Required

Pursuing BS/BA or a community college /vocational certification course

A variety of majors /courses are considered based on specific needs of the department

Prefer junior or senior (i.e. in the last 1 or 2 years of the program), but will consider other class levels, as appropriate. Regional/country variations may apply.

Students with a deep interest or familiarity in working with health organisations, governments and life science companies

Appropriate verbal and written communication skills to function within a professional work environment.

Good level of adaptability and an ability to learn quickly and apply new knowledge

Proficiency in PC applications, Excel and PowerPoint

We know that meaningful results require not only the right approach but also

the right people

. Regardless of your role, we invite you to reimagine healthcare with us. You will have the opportunity to play an important part in helping our clients drive healthcare forward and

Whatever your career goals, we are here to ensure you get there!

We invite you to join IQVIA.

Join Us

Making a positive impact on human health takes insight, curiosity, and intellectual courage. It takes brave minds, pushing the boundaries to transform healthcare. Regardless of your role, you will have the opportunity to play an important part in helping our clients drive healthcare forward and ultimately improve outcomes for patients.

Forge a career with greater purpose, make an impact, and never stop learning.
Skills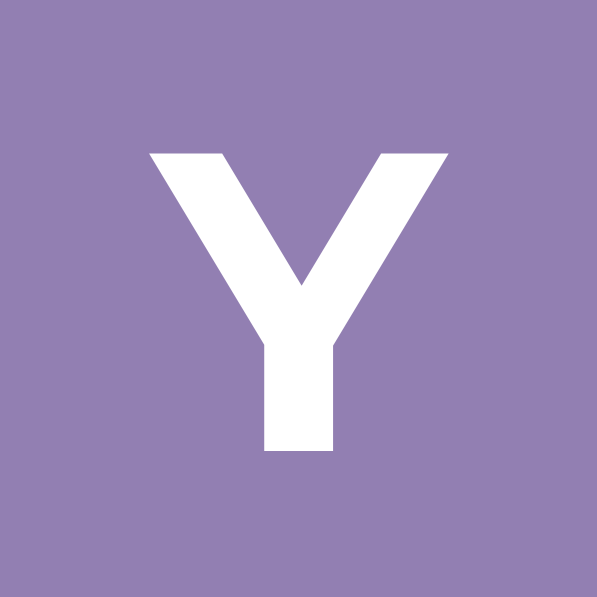 Roles & ResponsibilitiesPOSITION INTRODUCTORY

Reporting to the E-commerce Director, the incumbent will be responsible for various digital marketing functions for the group, on top of day-to-day marketing duties. This position is required to demonstrate in-depth knowledge of SEO and other digital marketing skills

RESPONSIBILITIES

Create a robust SEO strategy, including a roadmap of initiatives to drive growth
Work closely with search teammates to implement effective keywords and targets to drive the most Read more
valuable traffic
Analyze keywords and SEO/SEM techniques used by competitors and identify industry trends
Has a solid knowledge of search engine spider, crawl and indexing process, while understanding the importance of XML sitemaps and robots.txt files
Develop content initiatives and work together with content to implement initiatives to maximize relevant organic growth
Write and improve effective SEO content for blogs, websites and social media accounts
Develop and implement link and traffic building strategies
Pursue partnerships with new/untapped digital platforms, working with the rest of the marketing team to develop innovative and effective marketing campaigns and online tools
Up-to-date understanding of organic search trends, including search engine algorithm changes, the latest tools and technologies;
Lead efforts to solve complex SEO problems, moving quickly to implement ideas and deliver results
Dive into issues and incidents as they occur, perform ad hoc analyses as needed, and/or help escalate them to drive to resolution
Determine the metrics that are most important/relevant to each brand and align SEO strategies and tactics to maximize impact (and ROI) within the budget available.
Strive to surpass goals with a sense of urgency and excitement
Learn and be curious and stay on top of key trends and best practices in search engine algorithms, competitive landscape, and the industry to develop winning strategies
Prepare periodic reports (weekly/monthly/quarterly, as appropriate to the project) that surface important trends and campaign progress in relevant KPIs, using properly formatted charts, tables, and narratives as appropriate

REQUIREMENTS

Bachelor's degree in Statistics, Economics or Marketing, or equivalent years of experience
5+ years of first-hand search engine optimization experience, increasing traffic and revenue
5+ years of experience utilizing Google Analytics or Adobe Analytics, along with digital marketing tools
5+ years of experience in eCommerce Preferred Qualifications
Excellent communication, collaboration, and planning skills
Proficiency with analytics tools and web traffic reporting, and the ability to do deep data analysis and drive recommendations
Demonstrate organizational skills, flexibility and ability to produce results in a fast-paced environment
Passion for learning and growing SEO and digital marketing skills
Constant self-learner with a hands-on approach, a good sense of prioritization and the ability to work under pressure in a fast-paced environment
Outstanding ability to think creatively, strategically, and identify and resolve problems
Strong attention to detail, an outgoing, team-first personality, and the ability to think on your feet
Strong organizational, time management, and analytical skills
Skills A slimming wellness company is looking for Customer Service Administrator to join the team.
Responsibilities:

Ensure the smooth running of the front desk duties
Receive incoming calls and reply emails. Provide excellent service by responding to customers' enquiries promptly and professionally.
Assist in promoting salon's packages and products.
Maintain customer's appointments.
Perform admin duties.
Any other ad hoc duties as assigned

Requirements

Min 1-2 years of related working experience.
Good working attitude, hardworking & self-motivated.
Customer service oriented.
A self-motivated Read more
team player who works well under pressure
Energetic and willing to learn
Sales and service-oriented
Able to liaise with Mandarin speaking customer.
Willing to put in extra hours to learn and be Slimming Therapist will be an advantage.

Working hours: 1030am – 730pm, Mon to Fri.
Location: Town area
We regret to inform that only shortlisted candidates will be notified.
Karen Tong R1873172
SKL Recruitment Services 18C9092
Skills We are looking for Executive for several functions to be outsourced to our clients from various Hospitals or Healthcare organisations.
Functions

Clinical Operation / Operation Service Support
Eldercare Development
Clinical Quality Assuarnce/ Improvement
Business Office
Facilities Management
Corporate Development

Requirements

Bachelor Degree, with 2 to 4 years of relevant healthcare work experience preferred
Possess an analytical and inquisitive mind, being proactive to ask questions and clarify issues when they arise
Experience in healthcare and/or system implementations would be advantageous.

ALL qualified Read more
candidates, please send in your resume to:
[Click Here to Email Your Resume]
>Attn: Ms Tricia Goh
>or call 6736 3280 for a short discussion.
Tricia Celestine Goh (R1981653)
Recruit Express Pte Ltd
>Company Reg. No. 199601303W | EA License Number: 99C4599
Skills Roles & ResponsibilitiesYour Future Playground
"We earn consumer screen time, away from a very broad set of competitors." Netflix said at its fourth quarter-earning report in 2018. "We compete with (and lose to) 'Fortnite' more than HBO."

Gaming is blowing up and it's no longer a subculture for teenage boys, but one engaged by all demographics. The global gaming industry is already a $207B industry and the fastest-growing consumer entertainment Read more
activity. It's commanding more and more consumer attention and is now the most popular entertainment activity for all Australians +18.

The largest sector of this industry is mobile gaming accounting for 51% of the overall gaming revenue. Mobile gaming is now a $120B industry and twice as big as the global box office. Mobile gaming is overtaking social media in popularity and is predicted to be a $2-400B industry by 2025. All Brands need a mobile gaming strategy, otherwise they will lose eyeballs on the millions!

Your Job Purpose
We are looking for a Marketing & Communications — APAC to join the AdColony team in our Singapore office, reporting to the Senior Director of Global Marketing & Communications. This candidate will be a strategic and creative thinker, ready to join a region-wide team pushing the envelope in mobile advertising innovation and push AdColony's APAC growth forward.

This person will contribute to the AdColony APAC team across all functions including public relations, branding, message development, events/trade shows, digital efforts and more. The role provides an opportunity to collaborate with several divisions and products under the AdColony umbrella.

Your Superpowers

Bachelor's degree in Marketing, Communications, Advertising, or Business
5-7 years of experience in marketing communications.
Experience with Salesforce Pardot, Marketo, Hubspot, MailChimp or similar
Experience with Apple Keynote, Microsoft PowerPoint, Adobe Photoshop and Adobe Illustrator
Comfortable with messaging patterns on social media platforms including Facebook, Twitter, Instagram, and LinkedIn
Highly organized, analytical, and a strategic thinker
Ability to multitask and prioritize responsibilities to meet deadlines
Curious about the mobile advertising space and eager to learn more

Your Role
The Marketing & Communications Manager — APAC will report into the global marketing organization, but will be primarily responsible for, and work directly with, APAC leadership to execute on strategic goals across the region including:

Strategy: Collaborate with APAC leadership and the global marketing team on strategic marketing planning and corporate positioning. Create actionable goals to drive regional revenue and support awareness of AdColony's ad products and platform across key customer segments and countries.
Communications/PR: Be the main point of contact to manage our external communications in the region. Establish and own the relationship with a regional PR agency and any content consultants. Liaise with global marketing, regional leadership, and business unit leads to develop communications plans for major announcements, research, and product launches. Proactively come up with pitchable stories to drive positive press in relevant markets.
Events: Oversee AdColony's brand-facing regional events strategy in conjunction with our Global Events Marketing Manager. Provide regional leadership, planning, and execution of events. Assure optimal ROI for events via sponsorships, speaking, and attendance.
Branding & creative: Work hand in hand with the global marketing team, our in-house creative team, and our external partners tovisually execute key marketing initiatives with premium, on-brand look and feel. This includes print ads, swag, high-level presentations, marketing video creation and more.
Awards: Oversee our mobile creative awards program to submit AdColony's industry-leading creative campaigns for ad industry awards.
Email marketing/CRM: Own AdColony's brand-facing APAC newsletters. Collaborate with departmental leads and fellow teammates to write and disseminate email marketing communications for effective lead gen.
Research: Work with APAC strategy and sales planning around research initiatives both internally and with third-party research firms like Nielsen, OnDevice, comScore, and Research Now and deliver research to drive sales leads and support commercial teams on time and on budget.
Speaking/thought leadership: Work closely with regional leadership, global marketing, and local PR agency to brainstorm and design speaking submissions, research presentations, webinars and other client-facing lead generation tactics.
Skills Job Overview:

Experience a powerful partnership

Are you someone that loves to share creative strategies and help project teams move ahead? Could you handle a projects immediate issues without losing sight of the big picture? Do you enjoy problem solving and setting up teams for success?

Join Covance as a Clinical Project Manager. In this role, you will:

Manage clients expectations with strong communication skills

Monitor global project timelines and scope

Review budgets and Read more
financial performance targets

Develop internal project reviews and external business proposals

Why project managers choose Covance

At any company, clinical project managers are faced with deadlines and deliverables. As a Covance Project Manager, you can expect to:

Build a long-term career path as you join a PM team where more than 50% have been growing in Covances positive culture for 5 or more years

Develop your career as you participate in industry-leading training and mentoring

Gain exposure to studies across early clinical development to late stage trials and explore new opportunities across outside business units

Work with top-notch people as you serve as a valuable partner to clinical sites

Receive ongoing support from our project teams and Clinical Trial Management Office that deliver additional resources needed to get your work done while helping you create balance across all important areas of your life

See what Covance project managers have to say

I continue to be amazed at the great things we are able to do here at Covance. Staff are selfless and willing to do whatever is necessary to ensure success."

"I am given a great deal of opportunity to contribute to the decision process and voice concerns and suggestions."

The PM opportunity

Beyond compensation and the comprehensive benefit package you'll receive as a Clinical Project Manager, joining Covance opens the door to many career opportunities. Learn about whats possible for your career when a company truly invests in you at https://careers.covance.com/global/en/develop

Get to know Covance

Here, you'll own your career, make an impact and be a part of a leading company that has supported development of 50 out of the top 50 prescription drugs in the market. Empowered by our LabCorp partnership and data for more than 70 million patients, we can offer clients a complete set of end-to-end clinical trial solutions aligned to global therapeutic needs. In return, youll be empowered in a flexible team environment with mentoring and training to get the most out of your career.

Covance is committed to diversity in the workplace and is an equal opportunity employer (Minority/Female/Individual with Disability/Veteran/Sexual Orientation/Gender Identity). Your confidentiality and privacy are important to us.

Are you curious to find out more about life at Covance in Singapore? Learn from our team members who have shared insight into our awesome culture! Check out our Covance Singapore Microsite

Education/Qualifications:

Required:

University/college degree (life science preferred) or certification in a related allied health profession (i.e. nursing, medical or laboratory technology) from an appropriately accredited institution

Detailed knowledge of financial control procedures (i.e. costing systems, time reporting)

Working knowledge of project management processes

Working knowledge of time and cost estimate development

Working knowledge of ICH Guidelines and GCP including international regulatory requirements for the conduct of clinical development programs

Broad knowledge of drug development process and client needs.

Preferred:

Masters or other advanced degree

PMP certification

Working knowledge of Covance, Covance SOPs and the overall structure of the organization

Basic knowledge of Covance sales and business development strategies and procedures

Related Cell Therapy experience will be a huge advantage

Experience:

Minimum of five (5) years relevant clinical research experience including demonstrated skills and competency in clinical project management tasks.

In lieu of the above requirements, candidates with > six (6) years supervisory experience in a health care setting

and

five (5) years clinical research experience with at least one (1) year project management experience in the pharmaceutical or CRO industries will be considered

Experience in managing projects in a virtual environment

Demonstrated ability to handle multiple competing priorities and to utilize resources effectively

Financial awareness and ability to actively utilize financial tracking systems

Demonstrated ability to inspire effective teamwork and motivate staff within a matrix system

Demonstrated ability to lead by example and to encourage team members to seek solutions independently

Excellent communication, planning and organizational skills

Ability to work independently

Ability to negotiate and liaise with clients in a professional manner

Ability to present to staff at all levels

Good computer skills with good working knowledge of a range of computer programs.

Related Cell Therapy experience will be a huge advantage

** Oncology experience is critical as the PM will sit in the Oncology therapeutic area and manage oncology trials.
Skills