Sign in or register for a JobTech account.
Jobs that require

interpersonal

skill

YOUR CLIENT
A leading bank in Asia with a global network of more than 500 branches and offices in 19 countries and territories in Asia Pacific, Europe and North America. In Asia, the bank operate through the head office in Singapore and banking subsidiaries in China, Indonesia, Malaysia and Thailand, as well as branches and offices.
YOUR ROLE
To provide production support for the Murex implementation across multiple asset classes
To monitor production Murex Batches, DataMart Reports for multiple entities during the shifts (24/6)
To protect the stability of the production environment and ensure system availability for users
To engage the business users, providing proactive, timely, effective and efficient support
Contribute positively to the Murex support team, ensuring that the team provides proactive, timely, effective and efficient support to users.
Participate in the support activities which could be application specific or across the organisation.
Adopt operational workflow and processes, i.e. timely incident logging, quality issue/impact communications and appropriate escalations to the team lead and management.
Followed control procedures within the team, e.g. change standards and release processes.
Analyse and route issues to proper teams and oversee issues and resolution to closure.
Participate in testing of any enhancement or bug fixes delivered by development team or vendor.
Follow-up with vendors, development team for the bug fixes and participate in testing.
Participate in any BCM activities or infrastructure-related upgrades.
YOUR PROFILE
Degree in Computer Science / Engineering or related disciplines.
At least 3 years of hands-on application support experience in Murex, preferably L1 support experience in an investment bank.
Good understanding of Control-M and Murex DataMart.
Independent, proactive and self-starter with excellent interpersonal and communication skills.
Strong analytical and good problem solving skills.
Ability to work in a fast-paced and team-oriented environment.
Good understanding of ITIL methodology
Experience in working with the following technical platforms / programming languages - Unix, Oracle and scripting.
PRO-TIP: Even if you only have SOME of the requirements do apply and we'll talk further.
Angel Felismino | angel@aitsoftware.com | +65 9165 5490 | www.aitsoftware.com
Skills

Responsibilities
Participate in the design, implementation, testing, documentation and maintenance of Windows and Web applications.
Collaborate with clients and business analysts to translate business requirements into technical requirements.
Write well designed, testable, efficient code as per coding standard guidelines.
Produce documentation that includes user requirement specifications and change request specifications.
Perform pre/post-sale support, troubleshoot issues and training at customer site if necessary.
Requirements
A Bachelor's degree and 4 years of relevant work experience are required.
Team player who is able to work independently when required.
The candidate should also have good interpersonal and communication skills
Knowledge of professional software engineering practices for the full software development life cycle including coding standards, code reviews, source control management, build process, testing and operations.
Experience in C and C++ programming languages, and object-oriented design and methodology.
Highly proficient in HTML, CSS, JavaScript and AJAX.
Strong experience with relational databases (MySQL).
Experience developing across Windows/Linux.
Knowledge of Win32 Windows Programming / Android Development / iOS Development is an added advantage.
Candidate also be adaptable and able to pick up new techniques and keep up to date with advances in computer technology and how it affects the business environment.
Skills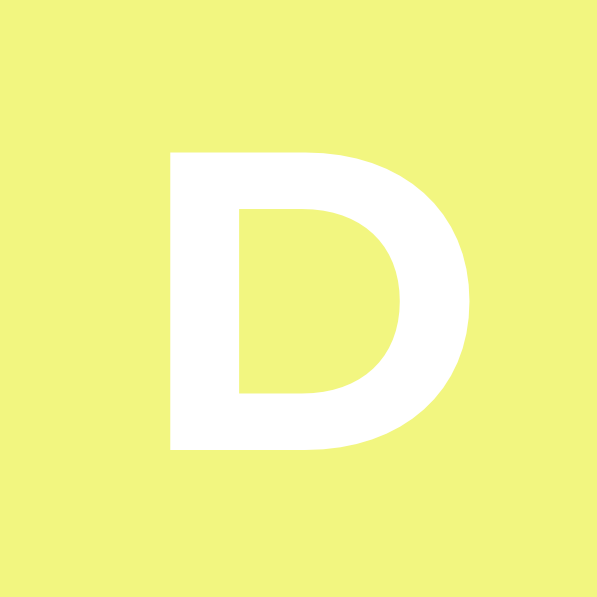 Dorsett Singapore has one of the best locations of all 4-star hotels in Singapore – right above the Outram Park MRT station. Our hotel sits in historical Chinatown, and brings a striking yet sophisticated contrast to the traditional architecture of the surrounding precinct with its modern, full-glass façade. In doing so, it has become something of a refreshing landmark.

The innovation continues inside the hotel, where our 285 high-ceilinged Read more
guestrooms and lofts have been designed with the considerations of the contemporary traveller's comfort in mind.

Job Description

We are hiring Human Resource Executive.

Handle daily human resources functions, operations and administrative matters in the department

Partner and support business units on Human Resources process, initiatives and programs in the areas of policy and regulatory compliance, manpower strategic planning, performance management and talent development

Maintain and update personnel, employment and monthly training records of employees

Co-ordinate training participation and facilitate application of training grant

Track and manage progress of funding claims

Plan and co-ordinate staff engagement activities

Maintain and upkeep staff welfare and benefits

Job Requirements

Candidate must possess at least Diploma in Human Resource Management or Hospitality/Tourism/Hotel Management or equivalent

At least 1Year(s) of relevant working experience in the Hospitality industry preferred

Possess excellent Interpersonal & Communication Skills

Be well-versed in computer knowledge and has an eye for details

Conscientious Individual with Cheerful Personality

Interested parties please apply by clicking "CONFIRM APPLICATION"
Skills

Job Summary

A Human Resources Officer is responsible for supporting and advising management on proper policies and procedures to deliver an excellent staff experience while assisting with employee relations.

What will I be doing?

As a Human Resources Officer, you are responsible for supporting and advising management on proper policies and procedures to deliver an excellent staff experience. A Human Resources Officer will also be required to manage succession planning and Read more
employee relations. Specifically, you will be responsible for performing the following tasks to the highest standards:

Support and advise Managers on proper policies and procedures

Manage succession planning with senior managers during the bi-annual appraisal process

Manage employee relations issues in the hotel in a confidential manner, including disciplinaries, grievances, and capability

Ensure absence monitoring is in line with company guidelines

Maintain online personnel system, payroll system, and monthly reporting

Ensure recruitment and selection process is adhered to and ensure that appropriate immigration checks are carried out

Assist in determining departmental training requirements

Ensure completion of training for hotel security, fire regulations and other health and safety legislation

Assist in the organisation of Team Member social events

Work with local organisations and schools to promote the hospitality industry

Promote and endorse staff benefits

Assist and resolve team member and management queries

What are we looking for?

A Human Resources Officer serving Hilton brands is always working on behalf of our Guests and working with other Team Members. To successfully fill this role, you should maintain the attitude, behaviours, skills, and values that follow:

Previous experience in Human Resources Officer or equivalent role

Positive attitude

Good communication and people skills

Committed to delivering a high level of customer service, both internally and externally

Excellent grooming standards

Flexibility to respond to a range of different work situations

Ability to work under pressure

Ability to work on their own or in teams

It would be advantageous in this position for you to demonstrate the following capabilities and distinctions:

Knowledge of hospitality

Good knowledge of employment law and employee relations

IT proficiency

What will it be like to work for Hilton?

Hilton is the leading global hospitality company, spanning the lodging sector from luxurious full-service hotels and resorts to extended-stay suites and mid-priced hotels. For nearly a century, Hilton has offered business and leisure travelers the finest in accommodations, service, amenities and value. Hilton is dedicated to continuing its tradition of providing exceptional guest experiences across its global brands. Our vision to fill the earth with the light and warmth of hospitality unites us as a team to create remarkable hospitality experiences around the world every day. And, our amazing Team Members are at the heart of it all!
Skills Roles & Responsibilities

AAM Advisory (AAM) is an award winning Financial Advisory firm in Singapore with over 5,000 clients and more than SGD 1 billion of assets under advisement (AUA). Located in the heart of the Central Business District at Capitagreen, AAM has a team of experienced Financial Adviser Representatives (FARs), all of whom are authorized by the Monetary Authority of Singapore (MAS).

AAM Advisory is part of Quilter plc, Read more
a UK FTSE listed company and leader in cross-border wealth management.

Main purpose of role

As a personal assistant (PA) you will work closely with senior managerial or sales staff to provide administrative support, usually on a one-to-one basis. You will help a manager to make the best use of their time by dealing with secretarial and administrative tasks.

Key Responsibilities and Scope of role

Responsibilities

As a PA, you will often act as the Financial Planners first point of contact with people from both inside and outside the organization. Tasks are likely to include:

Devising and maintaining office systems, including data management and filing;

Screening phone calls, enquiries and requests, and handling them when appropriate;

Meeting and greeting visitors at all levels of seniority;

Organizing and maintaining diaries and making appointments;

Dealing with incoming email, faxes and post, often corresponding on behalf of the manager;

Carrying out background research and presenting findings;

Producing documents, briefing papers, reports and presentations;

Organizing and attending meetings and ensuring the manager is well prepared for meetings;

Liaising with clients, suppliers and other staff.

In addition to supporting managers, their team and departments, many PAs also have their own personal workload and responsibilities. The scope of the PA's role can be extensive and additional duties may include:

Carrying out specific projects and research;

Responsibility for accounts and budgets;

Taking on some of the manager's responsibilities and working more closely with management;

Deputizing for the manager, making decisions and delegating work to others in the manager's absence;

Being involved in decision-making processes.

Client Service for Assigned Advisers:

Valuations

Preparation of reports for review meetings

Manage the proposal process and any correspondence with client or prospect

Sales Support for Assigned Adviser:

Quotation and Reports

Assistance with presentations and organizing of events/seminars

Welcoming prospects and clients

Attending events/seminars

Key Skills

Exceptional written and oral communication skills;

Excellent word processing and IT skills, including knowledge of a range of software packages;

The ability to work under pressure and to tight deadlines;

Good organizational and time management skills;

The ability to research, digest, analyses and present material clearly and concisely;

Excellent interpersonal skills;

The ability to work on your own initiative;

Honesty and reliability;

Attention to detail;

Flexibility and adaptability to juggle a range of different tasks and to work extra hours to meet deadlines;

Discretion and an understanding of confidentiality issues

Qualifications required

Microsoft Office

Secretarial qualification advantageous

Experience required

Minimum of 2 years required

Benefits

20 days holiday per year + Public Holidays

Private Health Insurance

Annual Pay review

Annual Bonus Scheme

Working Hours

Monday to Friday

9am – 6pm
Skills About OOSH

OOSH is an out-of-school-hours care service for students with disabilities. OOSH centres offer vibrant, nurturing and safe environments with a range of activities aimed at cultivating the interests and abilities of each student and recognising them as the unique individuals that they are.

About the Role

The OOSH Care Facilitator is responsible for the provision of quality care, learning opportunities and meaningful engagement for students to support their life Read more
skills development and enhance their accessibility to community resources.

List of Responsibilities include :

a) Participate in the development of student's Individual Care Plan by monitoring, observing and recording student's progress to provide data for appropriate individualised care and learning outcomes.

b) Prepare learning materials and learning environments that utilize materials, resources and technology in ways appropriate to the content area.

c) Work with stakeholders and community partners to contextualize and generalize learning and engagement at home and community.

d) Work as a team to ensure student integration of skills and learning in activities.

Candidate Requirements

Technical Competencies:

Minimum 3 "O" Levels or partial "A" Level or Fresh NITEC with pass in English

Core Competencies:

Experience working with students with disabilities is preferred.

Experience working in a student care setting will be an advantage

Preferred achievements / characteristics:

Good communication and interpersonal skills

Analytical, decision-making and problem-solving skills

Adaptive and innovative

Commitment to collaboration and teamwork for effective attainment of work goals and supporting the overall organisational culture

Interested candidates are invited to view our website rainbowcentre.org.sg for more details.

We regret that this position is open only to Singapore Citizens.

Only short-listed candidates will be contacted for an interview.

Job Type: Full-time

Experience:

student care: 1 year (Preferred)
Skills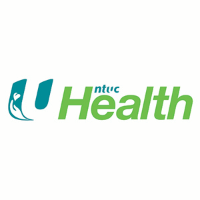 As an Administrative Assistant, you will provide administrative support to the Operations Team in areas such as processing invoices, collating reports, etc. Perform all administrative duties assigned by Operations DepartmentVendor managementMonitor schedule of contracts (preventive maintenance and license) and activate the renewal process when due.Verify invoices for issue of paymentsAssist in inventory managementMaintain the storage and dispensing system for goods and assetsSupervise the proper inventory management of centre Read more
supplies and consumables and ensure that adequate stocks are available to meet the operational requirements.Oversee record, storage and issue of sponsored itemsSupport inventory module in the SAP systemAssist in security roleMan the Fire Command CentreEnsure that the key facilities are functional and trigger external maintenance when neededCollate reportsParticipate and support in work process improvement and collating SOPs Any other duties as assigned by the Senior Manager/ Manager/ Executive and/ or Centre DirectorOperation representative for GENH Recreation ClubCompany Emergency Response Team (CERT) member Technical / Professional: § Minimum GCE 'O' level or Certificate in Business Administration (candidates with relevant experience will be considered favorably) § Minimum 2 years' of experience in administrative support § Proficient in MS Office applications Experience in SAP will be added advantage General / soft skills: § Good communication skills (oral and written) § Pleasant disposition § Resourceful and self-motivated § Team player with good interpersonal and negotiating skills § Able to work independently and deliver under tight timeline ONLY SHORTLISTED CANDIDATE WILL BE NOTIFIED
Skills Cisco seeks a Finance Manager to support ASEAN business as well as leading key finance responsibilities. This role involves business partnering with Sales and work closely with cross functional teams including Operations and other core Finance team.

Main responsibilities are:

Provide financial advice to business that will help business achieve

business and company goals. This includes understanding and integrating the pricing, promotions, deals and cost reduction impacts on the tactical and Read more
strategic plans.

Manage P&L, opex and lead FP&A function.

Controls and compliance, policies and best practice.

Who You Are

D

egree in Finance/Accounting/Business, Master or MBA and ACCA, CIMA

At least 12 years of financial related experience, preferably in a large multinational company, with business partnering experience

Expects to work across a varied set of internal and external partners, including non-finance functions, while understanding capabilities and limitations of current systems and processes.

Able to develop good understanding of the business, the significant drivers and the management team's needs with an emphasis on strategic advice

Maintains a high level of integrity and objectivity as well as championing Cisco's Code of Business Conduct and Ethics

Good interpersonal and communications skills, a strong team player with a can-do attitude and focus on a win-win philosophy

A self-starter who is able to work under pressure

#LI-APJLD1
Skills Aspect employs a team of passionate individuals who are changing the face of customer engagement. Over our 40-year history we have empowered employees by creating an inspired community that values customer obsession, unlocked communications and relentless innovation. Our ability to think big has enabled us to continually evolve and lead the market, and to stay on the forefront with exciting technologies including cloud, mobile and artificial intelligence.

Job Description

GENERAL Read more
SCOPE & SUMMARY (Singapore based – remote worker with Regus access card)

Marketing Specialist: Reporting to the International Marketing Director (based in UK), the Senior Marketing Specialist ANZ & North Asia is responsible for the delivery and execution of marketing programs that drive sales effectiveness and pipeline growth for our existing customer base and for new business acquisition. The Specialist will have a successful marketing program background and demonstrated ability to lead and implement key tactics (email marketing, telemarketing, social media, webinars, conferences, trade shows, events, user groups, etc.). In addition to field marketing, the marketing specialist will also play a key role in the development, delivery and reporting of global marketing programs & will develop marketing strategies for new and existing products and services. They will research trends and technologies to ensure products meet customer needs. Creates marketing programs to popularize the products to customer audiences and support our customer first strategy. Works with sales to ensure that sales reps have necessary product collateral and advertising materials.

PRIMARY ROLE & RESPONSIBILITIES

* Deliver on regional marketing demand plans focused on new logo demand generation and installed base upsell/cross-sell activities

* Deliver programs on time and on budget to targeted results; continually monitor, analyze and tune campaigns to maximize ROI

* Develop an understanding of Aspect customer base and products to actively and creatively come up with suggestions for tools and lead generation activities

* Provide best practice guidance, and input into local sales and marketing activities such as, customer site seminars, user group events and nurturing activities

* Create, manage, and track marketing campaigns within Salesforce.com and the Pardot marketing automation system; adhere to all stated marketing operations processes

* Collaborate with the marketing operations team to report on programs through the marketing and sales pipeline

* Collaborate with the marketing creative services team to develop and deliver marketing support materials such as email invitations and landing pages to support programs and campaigns

*Lead marketing programs, campaigns, and projects as assigned

*Manage webinars, and trade shows or smaller events as needed

*Budget management

*PR and social media support

*Manage third party vendors

*Manage and coordination with local channel partners with marketing activities, ROI, support channel partner with MDF application, processing and reimbursement and next steps

* Other duties as assigned

Qualifications

SPECIALIZED KNOWLEDGE & SKILLS

* Ability to communicate complex information to people of all levels: peers, subordinates, sales and leadership.

* Strong customer service and teamwork skills. Professional demeanor to maintain and enhance relationships.

* Exercises judgement within defined policies.

* Works on problems of diverse scope where analysis of situation or data requires evaluation of identifiable factors.

* Exercises judgment within generally defined practices and policies in selecting methods and techniques for obtaining solutions. Develops and administers budgets, and performance requirements.

* Familiarity with email marketing best practices a plus

* Excellent communication, interpersonal skills and ability to manage by influence

* Ability to communicate and interface with senior management

* Ability to work under pressure and balance multiple priorities to meet timelines

* Strong team player

JOB REQUIREMENTS

* 5 + years of experience.

* Bachelors degree in marketing or communications preferred or equivalent experience.

* Proficiency in Mandarin (speaking) essential

* Ability to pass a background check may also be required.

* Physical requirements include sitting for long periods of time, lifting up to 75 lbs. on occasion.

* Strong project management skills required.

* High level of proficiency in Microsoft Office, webinar software, sales force automation and marketing automation software required.

* Position requires the ability to travel on occasion (up to 30% of the time), and the ability to meet tight deadlines.

*KM1-LI

Aspect is an equal opportunity/affirmative action employer with a strong commitment to diversity. In that spirit, we are particularly interested in receiving applications from a broad spectrum of people, including women, minorities, individuals with disabilities, veterans or any other legally protected group.
Skills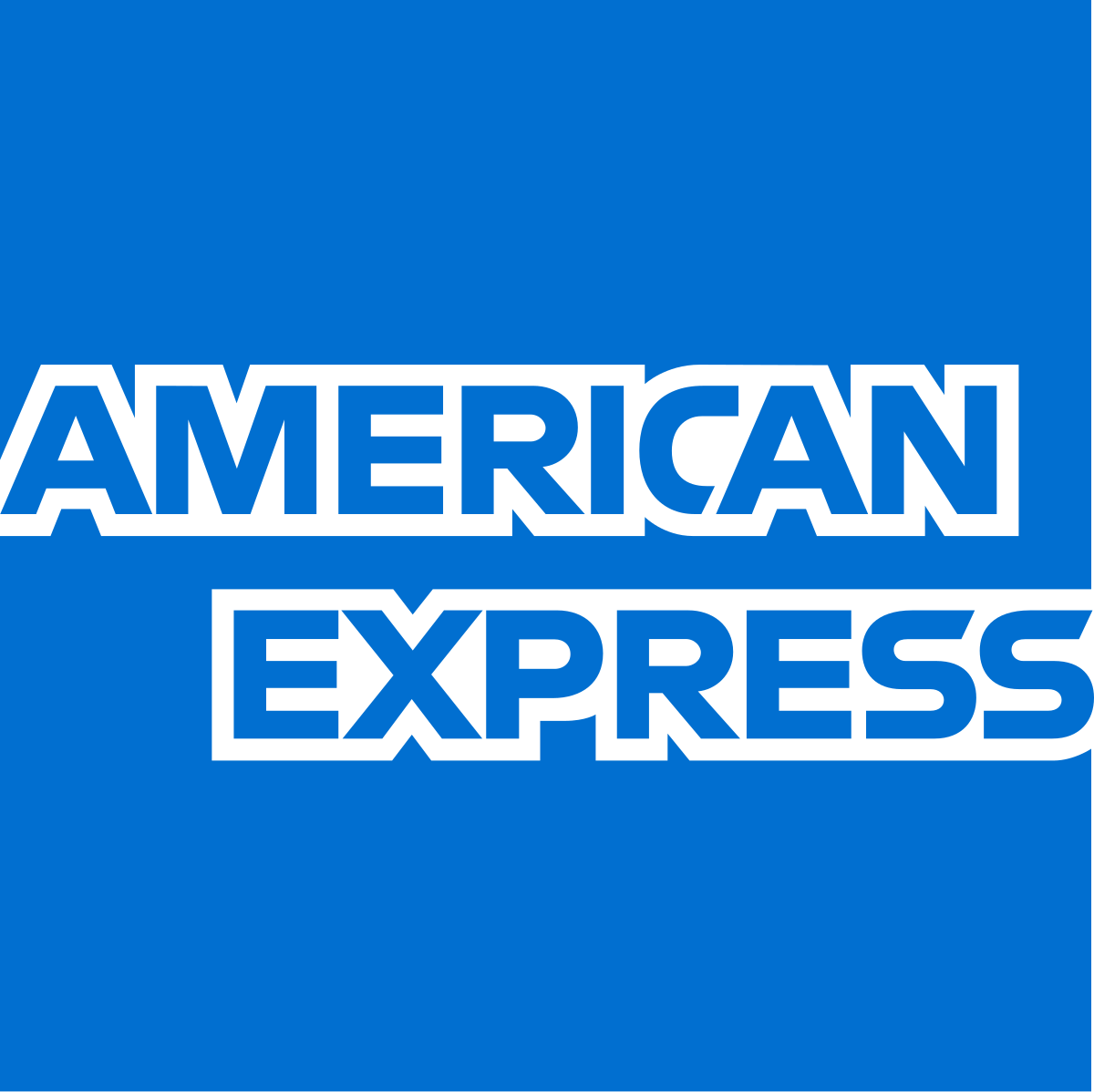 Collections Performance Leader

Lead Global Collections Operations and manage the outside agency partner network.

Have a full-blown dynamic collections strategy in place that best leverages the markets infrastructure. Institute enhanced collections infrastructure, capability and governance. Improve Collection efficiency. Ensure attainment of key business metrics (Roll rates, Recovery) by identifying issues / trends and take appropriate action to solve for them. Participate in strategic planning and decision making with Leadership team.

Carry Read more
a small business owner mind-set working with a strong sense of urgency and purpose in the execution of treatment/solutions. Partner with agencies to identify opportunities/root cause, deliver and monitor solutions to improve overall performance through analysis on effectiveness of collections, KPI and collector level effectiveness. Ensuring Adherence of all operations processes as per compliance requirements.

Ensure all customer escalations in local market are managed end to end in consultation with relevant stakeholders.

Qualifications

Graduate with a minimum of 10 years work experience preferably In Credit, Collections and agency management Result Oriented - Self-directed with strong interest in the collection business and passionate in driving business results strong thought leadership with ability to incorporate analytical & operational aspects to design & implement innovative solutions to drive performance.

Proven ability to successfully multitask and constantly juggle priorities.

Ability to Partner and Influence Vendors, Peers and Management Excellent Verbal and Written Communication Skills Experience in leading and working in a Team Environment.

Excellent Relationship building and Interpersonal Skills

Offer of employment

with American Express is conditioned upon the successful completion of a

background verification check, subject to applicable laws and regulations.

American Express has

been awarded Aon Hewitt Best Employer Singapore six times. Join us and youll

soon see why.

As an employee, you

can expect challenging work, with purpose. Be more than just your job. Be the

voice of inspiration and transform the way the world does business for a

living. By joining American Express, you are choosing to become a part of the

dynamic team that is recognized as Singapore's "Best Employer 2018".

Why American Express?

Theres a difference

between having a job and making a difference.

American Express has

been making a difference in peoples lives for over 160 years, backing them in

moments big and small, granting access, tools, and resources to take on their

biggest challenges and reap the greatest rewards.

Weve also made a

difference in the lives of our people, providing a culture of learning and

collaboration, and helping them with what they need to succeed and thrive. We

have their backs as they grow their skills, conquer new challenges, or even

take time to spend with their family or community. And when theyre ready to

take on a new career path, were right there with them, giving them the

guidance and momentum into the best future they envision.

Because we believe

that the best way to back our customers is to back our people.

The powerful backing of American Express.

Dont make a difference without it.

Dont live life without it.

ReqID: 19018946

Schedule (Full-Time/Part-Time): Full-time

Date Posted: Oct 17, 2019, 4:46:10 AM
Skills