Sign in or register for a JobTech account.
Jobs that require

intrusion detection and intrusion prevention systems (ids/ips)

skill

Are you the right person we are looking for as our team player to support our business growth? As part of our Next-Generation ICT Engagement and Consultancy (Thatz 2.0) growth roadmap, we are seeking keen candidates to join us on our journey as we scale towards greater heights.




Founded since 1998, Thatz International has now evolved into the Next-Generation ICT Engagement and Consultancy establishment.

Thatz 2.0 offers leading edge ICT Read more
& Digital Solutions, as well as, world class Services to organizations, companies or institutions seeking to further their operations or businesses excellence.

A BizSafe3 and TAFEP pledge company, Thatz International has been recognized through various achievements such as Singapore SME1000 since Year 2013 and Total Defense Award since Year 2012. The Founder has also been recognized with the inaugural Teochew Entrepreneur Award 2016.

Join Thatz now to maximize your true potential to the fullest by excelling in your CAREER
ARE YOU THATZ ONE?

ICT Security Executives

Primary Responsibilities:

Coordinate GITSIR & CWC alerts – track responses & closures.
Security Patch Management.
Review logs for potential security issues, alert & track findings & closures.
Assist in Security Incident investigation & follow-up.
Compile monthly statistics on threats & trends.
Assist to conduct User Awareness activities.
Assist in IT security projects.
Coordinate Vulnerability Assessments, Penetration Tests, Source Code reviews – schedule, findings, responses & closure of findings.


Job Requirements:

Good knowledge of IT security controls, patch management and be involved in operations of complex ICT infrastructure.
Working experience with IPS, IDS, WAF, Anti-Malware systems and SIEM.
Experience with security practices of Internet, Intranet, WAN and Cloud networks.
Understanding of Network and Architecture fundamentals e.g. IP addressing and AD.
VPN Technologies (IPSEC, SSL).
Good knowledge of IIS, SMTP, FTP, DNS, DHCP, WINS.
Good knowledge of Multi-Vendor Internetworking Technologies (Router, Switches, Firewalls, Wireless, VPN, Load balancer).
Knowledge in the following areas will be an added advantage:

At least 3 years of working experience in security and network operations with project implementations
At least 2 years of hands-on practical experience in configuring and monitoring security systems including intrusion detection/prevention systems, Anti-malware system, authentication systems, security patch management, log management, SIEM and security incident response
Experience in IM8 compliance or other cyber security frameworks e.g. NIST, ISO 27001 and/or CIS.
Web application security testing such as Network vulnerability assessment, penetration test and source code review will be a strong advantage


Key objective of this role:
>To deliver awesome user experience through result oriented yet friendly service disposition ...we call it Thatz Way!

Benefits:
Compensation Package:

Basic Salary
H&S Insurance Coverage
Annual Leave and Medical Benefits
Other Benefits


As a people developer, we embrace Thatz Delight for:

Annual Increment based on your job performance
Company events and annual awards
Community and sustainability support




As an advocate for fair employment, we strive to do our best to render objective and merit based considerations for all applications, and we shall communicate with you personally when short-listed. For those who are not short-listed, your profile will be kept for other opportunities where suitable.

Best wishes to your job search!

Feel free to recommend this position to your friend(s) or relative(s) who may meet our needs and be rewarded.

For more information about THATZ and other job listings, please visit: www.thatz.com
Please like our Facebook: www.facebook.com/thatz.international
LinkedIn: www.linkedin.com/company/thatz-international-pte-ltd
Our Software Product: www.thatzcontact.com and https://yummydurian.com
Skills Singtel

Responsibilities

Planning and project management of new and existing value-added services. This includes the planning and implementation of new technology, capacity, service rollout and service performance improvement, etc.

Work closely with stakeholders in Product Development, Marketing and Engineering to establish the requirements to support new services and lead in discussions on new emerging technologies.

Perform technical and financial feasibility studies on potential new value-added systems and solutions.

Responsible to lead in tender Read more
preparation, technical & commercial evaluation, negotiations and procurement value-added systems and solutions.

Plan the near- and long-term network architecture and capacity needs

Engage regional counterparts to identify and realise cost and operational synergies

Manage vendor(s) during the project implementation

Carry out any other duties as assigned by supervisors

The Ideal Candidate should have/be:

Degree in Engineering majoring in Computer Science, IP networking or telecommunications/mobile communication.

Working experience in computer networking or the telecommunications industry, especially in the role of project coordinator/project manager. Preference will be given to candidates with project management certifications such as CAPM, PMP, CITPM.

Passionate towards new mobile technologies and systems.

Knowledge of 3G, 4G and 5G telecommunications technologies and computer networking, including knowledge of hardware, protocols and internet standards. Knowledge of value-added services such as mobile charging solutions for postpaid and prepaid services, mobile applications is an advantage.

Basic technical knowledge of computer networking, including knowledge of hardware, protocols, and internet standards.

Ability to communicate and conduct presentation effectively in both verbal and written English.

Basic understanding of legal contracts, procurement and financial capabilities in managing capital and operational expenditures.

Good interpersonal skills, leadership qualities and strong teamwork are essential.

Apply now »
Skills
Benefits Summary:

Work life balance
Orchard
5 Days 8.30am - 5.30pm


Responsibilities:

Digital imaging jobs
Color adjustment of artwork when needed
Prepare digital file for Lambda printing & outdoor printing
Back up completed layout and images
Back up inkjet departments for IDS
Undertake and assist ad-hoc projects when required

Requirements:

Diploma in Graphic Design, Civil Engineering, Mechanical Engineering
No Experience is required as full training will be provided
Knowledge in CAD programmes

Applicants who possess relevant experience for the above responsibilities are most Read more
welcome to apply. If you do not possess the above experience, your application will still be considered on individual merits and you may be contacted for other opportunities.
Please submit your updated resume in MS format by using the APPLY NOW BUTTON.
>Our dedicated and approachable MCI consultants will get back to you soon for a confidential discussion.
>Please include the following information in your resume:
>• Education background
>• Work experiences in point forms
>• Reason (s) for leaving
>• Current and expected salary
>• Date of availability / Notice period
>**We regret to inform that only shortlisted candidates would be notified. **
>We wish you all the best in your career search.
>Richard Lam Weng Wah
>Registration Number: R1217553
>EA Licence No: 06C2859
Skills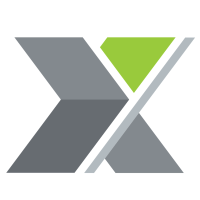 Job Description

Oversee security operations by conducting security risk analysis, monitoring and reviewing

Review and analyse internal IT systems such as network & web application, servers, storage in security perspective

Perform support and operation duties in responding to security incidents

Support the security areas of the company via penetration testing, vulnerability assessments, configuration reviews

Document and report security breaches and assess the damage they cause and follow appropriate incident response procedures

Stay current on Read more
IT security trends, intelligence and news

Research security enhancements, make recommendations to management, and execute plans

Requirements

Certification in CISM / CCSP / CISSP is highly preferred

4 years or above experience in information security

Solid experience in security operation and risk / incident management

Experience in end-to-end Incident Response process

Knowledge on Network & Security - Routing, Switching, Firewall, WAF, IDS/IPS, Data Loss Prevention, Web content filtering

Good communication skills on security issues in both written and spoken to a variety of audiences

Should be familiar with handling and mitigating attacks related to viruses, spoofing, hoaxes, malware

Should be familiar with emerging security threats and their attack vectors especially web application attacks

Experience in Cloud based security monitoring tools such as Azure Security Center, Stackdriver Monitoring would be preferred

Experience in Cloud based analytics tools such as AWS Kibana, Azure Log Analytics, Azure Sentinel, GCP Stackdriver Logging, GCP Big Query would be preferred

Any other Security related certifications will also be considered favourably (eg. OCSP, CREST,GCIH, ECIH)
Skills Job Title:

Incident Response Analyst

Level T-23

About

PayPal is looking for a passionate, self-driven security engineer who can drive incident management processes as part of PayPals Cybersecurity Defense Center. The position entails identifying, notifying, and responding to security threats to PayPals properties globally. This position requires knowledge in the following information security disciplines: IDS monitoring, incident detection, information assurance, system hardening, vulnerability management, antivirus, firewalls, and techniques for analyzing TCP/IP network Read more
traffic and event logs.

If you are the kind of person who thinks outside of the box, brings an extra edge to the table to accomplish tasks, and desires to gain real-world experience with a world-class team in the ever-changing field of security, then please apply for this position.

Specific Responsibilities

Performs real-time proactive security monitoring and reporting on various security and threat monitoring systems. Performs the role of primary incident coordinator for all site infrastructure security events, requiring focused response, containment, investigation, and remediation. The Incident Response Analyst will be responsible for managing and protecting system, network, application, and data assets of our PayPals global properties. We are looking for an individual contributor to with a strong commitment to getting the job done and an unwavering passion for working on the front-lines of the security field.

Job Requirements

Required Skills

Basic understanding of tools and processes used in security incident detection and handling

Experience with troubleshooting and configuring networking devices, application platforms, and database, Windows and UNIX system administration

Must have solid understanding of TCP/IP networking, web infrastructure applications, and scripting (Perl, Python, etc.)

Propose additional components and techniques that could be used to proactively detect and prevent malicious activity

Recommend configuration changes to improve the performance, usability, and value of threat analysis tools

Must be able to multi-task, work in a fast-paced environment and participate in incident remediation as needed

Manage incident response tracking system and develop reports for internal customers and management as required

Responsible for personal development through enhancement of technical skills and active participation in the team function performance process

Continue to grow a personal support network by developing and building relationships throughout internal organizations

Develop effective leadership and teamwork skills

Support the design and deployment of a comprehensive security infrastructure to support real-time security monitoring operations

Monitor security events globally

Analyze network traffic and various log data to determine the threat against the target infrastructure, recommend appropriate countermeasures, and assess damage

Maintaining information security metrics
Skills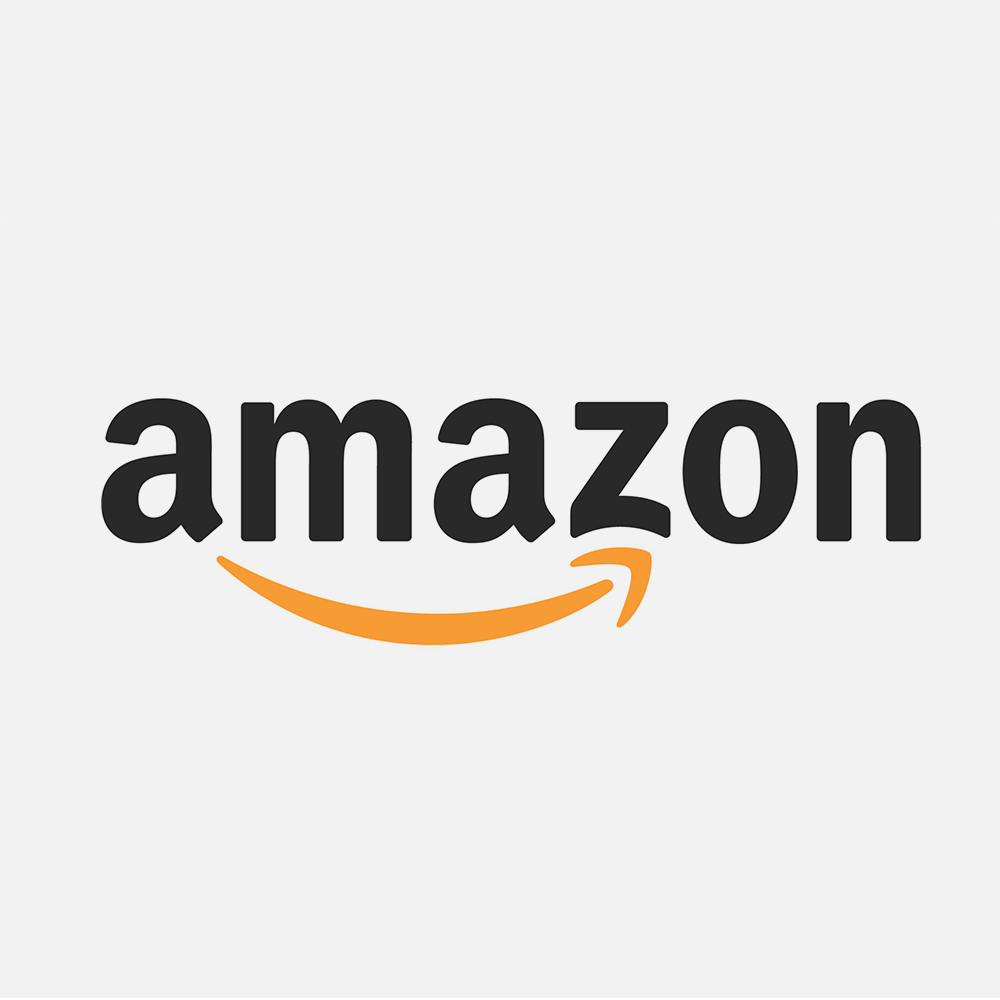 Would you like to engage with senior business and technology leaders of partners and enterprises to help them achieve extensive business value by migrating and modernizing technology landscapes to AWS? Are you an expert in SAP products and technologies? Do you have a knack for helping companies understand SAP application architectures and migration approaches? Are you interested in helping them to retire technical debt and accelerate innovation?

Amazon Web Read more
Services (AWS) is looking for SAP Solutions Architects to help our migrate enterprise customers to the cloud at scale. You will be playing a key role in accelerating these customers SAP cloud migration capabilities to build scale to meet massive customer demand. You will be asked to apply your experience in SAP migrations to support and enable customers to build and develop their migration frameworks. This is a highly technical position for someone who can dive deep, build SAP cloud-optimized architectures, and support our customers be successful in building migration capabilities.

You will be part of a cross functional team including business development, sales, solution architecture, partners, and professional services, engaging with senior leadership internally and within the customer environment. Your role will be focused on driving successful outcomes for customers, developing IP and mechanisms to build repeatable and scaleable engagements.

The SAP Solution Architect works with strategic customers to develop and enable their migration competencies and provide deal and project level technical support. The SAP Solution Architect must have the ability to train and mentor customers on the migration process, technologies and best practices therefore enabling them to conduct engagements independently for positive customer outcomes.

The ideal candidate will possess deep technical skills in both SAP products and cloud computing as well as customer facing skills that will enable you to represent AWS well, not only to customers but to the broader SAP community including customers, partners, developers, & architects. The ideal candidate should also have demonstrated the ability to easily interact with, infrastructure teams, software developers, and architects to lead SAP migration discussions and workshops, overcoming obstacles and concerns across the business stakeholders.

ROLE & RESPONSIBILITIES

· To support customers develop their SAP migration frameworks (assessment and readiness planning) and IP and act as a coach and mentor in live opportunities.

· Support active customer engagement providing support and where necessary leadership in defining SAP cloud architectures, migration pathways, business case, and migration through to production.

· To provide ongoing high quality migration competency enablement to customers based on a combination of classroom support and deal level support.

· Represent and Promote AWS within SAP, the SAP developer and end user communities.

· Capture and share best-practice knowledge for deploying, running and managing SAP solutions on AWS

Basic Qualifications

· Excellent SAP administration (Basis), pre-sales, infrastructure and cloud experience

· Highly technical and analytical, possessing 5+ years of IT consulting experience as a technical specialist in enterprise customer or partner facing roles providing deal level support and enablement.

· Experience with SAP cloud migrations

· Experience working with large and complex enterprise customers and consulting partners

· Breadth of experience in multiple of the following domains of Enterprise IT: Infrastructure architecture; Database architecture; IP Networking; IT Security; Data Center Operations; Software design or development

· Strong presentation and written communication skills; high degree of comfort with technical and Executive audiences.

· Experience working in a fast-paced and highly cross-functional organization.

· Proven track record of driving results, and effectively leading work with a variety of organisations, management levels, cultures, and personalities.

· Travel up to 40% within market and 2-3 times per year to destinations outside the market

Preferred Qualifications

· Broad knowledge of the entire SAP platform stack.

· Deep experience with SAP HANA.

· Previous experience with Cloud and architecting SAP solutions on Cloud a plus

· Technical degrees in computer science, software engineering, or math highly desired.
Skills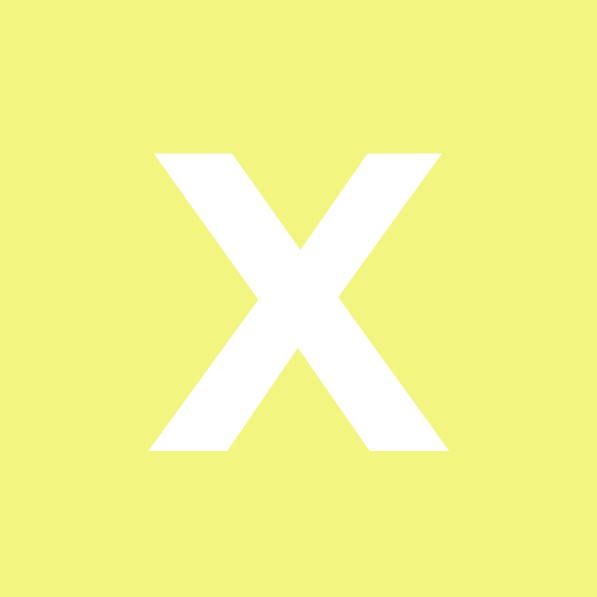 Job Description

Proactively monitor and hunt through customer environments to detect and respond to information security threats.

Examines and monitors for attacks, intrusions and unusual, unauthorized or illegal activity.

Deals with incidents from L1 and support L2 in handling the incident.

Track the incident through its lifecycle.

Document and report security breaches and assess the damage they cause and follow appropriate incident response procedures.

Apply business knowledge, awareness of known attacker techniques, and use Read more
of Excel and various validation tools to provide alert determinations.

Creation of daily, weekly or monthly report, based on requirement.

Stay current on IT security trends, intelligence and news.

Research security enhancements and make recommendations to management.

Requirements

Experience in threat management / threat hunting.

Knowledge of IOCs and Threat Intelligence.

Experience in end-to-end Incident Response process.

Knowledge on Network & Security - Routing, Switching, Firewall, WAF, IDS/IPS, Data Loss Prevention, Web content filtering.

Knowledge of cloud environment and its services such as Kubernetes, IAM, CSP specific services.

Knowledge of various operating system flavors including but not limited to Windows, Linux, Unix.

Knowledge on any one of the SIEM tools (Logrythm, qradar, Microfocus Arcsight, etc.)

Should be familiar with handling and mitigating attacks related to viruses, spoofing, hoaxes, malware.

Should be familiar with emerging security threats and their attack vectors especially web application attacks.

Experience in Cloud based security monitoring tools such as Guardduty, Azure Security Center, Stackdriver

Monitoring would be preferred.

Experience in Cloud based analytics tools such as AWS Kibana, Azure Log Analytics, Azure Sentinel, GCP Stackdriver Logging, GCP Big Query would be preferred.

Accredited Certification on Incident Handling (GCIH, ECIH) would be preferred
Skills Responsibilities:

Work closely with internal and external parties to develop prototypes of software applications and hardware products.
>
Grow company revenues by developing new integrated solutions (products & applications.)

Manage existing and future assigned products and setting objectives and reporting on performance.

Manage product and applications certification processes.

Create test cases or test plans to validate that applications and products meet system requirements and functionalities.

Work with vendors to identify and resolve issues related to applications and Read more
products.

Manage application and product life-cycles.

Generate products and services from inception to commercialization for customers.

Ensure customer satisfaction goals are met.
Requirements:

Minimum a Diploma in Engineering or similar field.
At least 3 years of relevant experience.
Possess experience in Product life-cycle design and management.
Strong knowledge in RF/ Cellular/ IP network.
Able to work independently or as a team.

All Successful candidates can expect a very competitive remuneration package and a comprehensive range of benefits.
Interested candidates may wish to email your resume in a detailed Word format to [Click Here to Email Your Resume]We regret that only shortlisted candidates will be notified
Lim Xing Yi JamiePeople Profilers Pte Ltd, 100 Beach Road #33-06, Shaw Tower Singapore 189702, Tel: 6594 9896
EA License Number: 02C4944, EA Registration Number: R1433649
Skills About Marvell

Marvell is empowering the global data economy. Whether at the network core or edge, our leadership technologies make it possible for the world's data to be processed, moved, stored and secured faster and more reliably. With leading intellectual property and deep system-level knowledge, Marvell's infrastructure semiconductor solutions are transforming the 5G, cloud computing, enterprise and automotive markets of tomorrow.

At Marvell, you'll see your ideas put to work, Read more
share in the success of our company, and achieve a healthy life-work balance in a strong culture of corporate citizenship and global semiconductor leadership. If you are ready to excel, innovate, and truly enjoy where you work, apply now for the position detailed below.

The Opportunity

Description

Join a team of expert verification engineers who have successfully verified 25 mass-production chips. We design the industry's leading secure Ethernet switches and SoCs (System on Chip) for the growing Automotive Ethernet market. You will assist in improving the quality of our chips to meet critical automotive requirements including safety-critical design, Time Sensitive Networking (TSN), and traceability.

During the master thesis and internship program, this intern will work on

Functional Verification

and/or

Formal Verification

assignments to improve the quality of our Automotive IPs to satisfy automotive customer requirements.

Qualifications

Good Bachelor's Degree in Electronics/Electrical Engineering or related fields with coursework in digital logic design, computer architecture, programming/coding, and networking preferred.

Proficient in Object Oriented Programming. Knowledge of scripting languages such as Perl, Python, and Make.

Post-graduate students with good academic results are welcome to apply. Knowledge in Object Oriented Programming language such as System Verilog is preferred but not mandatory. This intern must have passion in technology, is flexible, and goal-oriented. He or she must have excellent verbal and written communication skills.

The Perks

With competitive compensation and great benefits, you will enjoy our workstyle within an incredible culture. We'll give you all the tools you need to succeed so you can grow and develop with us. For additional information on what it's like to work at Marvell, visit our Careers page.

Your Future

Marvell provides a work environment that promotes employee growth and development. We are searching for an individual who wants to grow with the company and will strive to improve performance. If you are driven, personable, and energetic, there will be additional opportunities for you here at Marvell.

All qualified applicants will receive consideration for employment without regard to race, color, religion, sex, national origin, sexual orientation, gender identity, disability or protected veteran status.
Skills
Job Role SummaryResponsibilities:
• Work as a member of the technical team to provide process engineering support for operations
• Provide technical advice/support to daily operational issues
• Perform unit optimization, troubleshooting, de-bottlenecking studies
• Lead/participate in safety initiatives including risk assessments and HAZOP reviews
• Support on-going reliability improvements and equipment strategy development
• Analyze complex technical issues, identify key drivers, propose strategy/recommendations to support decision-making/resolution of technical issues
• Responsible for the development/execution Read more
of margin improvement ideas/projects

Requirements:
• Degree in Chemical Engineering from a recognized university
• 1-3 years of relevant process engineering/design experience in the petrochemical/chemical/refinery industry
• Team player with strong communication and interpersonal skills
• Ability to multi-task, manage multiple interfaces and prioritize work
• Knowledge of process modeling software and experience in the use of relevant technical computing tools and design tools for hydraulic calculations, TRV relief amongst other evaluations
• Familiarity with the development of H&MB, PFD/P&IDs and design specification of process equipment
• Good knowledge of industry standards and practices related to process design and safety
Skills