Sign in or register for a JobTech account.
Jobs that require

inventory management

skill OVERALL JOB PURPOSE

Administrative roles that require close supervision and instruction to bring about outputs:

Providing completed tasks and inputs into functional processes, projects and systems

Building effective working relationships within the Business Unit and functional area

Developing fundamental functional skills

Understanding ERM's functional processes and systems

CORE EXPECTATIONS & RESPONSIBILITIES

Personal Leadership

Use general technical or subject matter knowledge to contribute to deliverables

Build professional knowledge by keeping up to date with specialist area trends and Read more
best practice

Follow prevailing authorization processes, policies and practices for all aspects role (e.g. Health and Safety, expenses, expenditure, travel, etc.)

Maintain organized and effective personal filing, scheduling and planning systems

Build working knowledge of ERM vision and strategy

Work effectively within the team

Deliver tasks on time and within budget (where budgets apply) to a high level of quality

People Leadership and Development

Communicate clearly with peers, colleagues, internal clients, sub-contractors, agency staff etc as applicable, to understand work requirements

Build successful and effective working relationships with immediate colleagues and within the functional area / business unit to ensure successful delivery of work and strengthen knowledge / resource base

Participate in own career development, including contributing to appraisals, development plans, and balanced score cards

Follow safe working practices, including submitting ECS entries

Client Relationships and Business Opportunities

Build awareness and understanding of functional; area, processes and initiatives

Escalate work related problems or queries as appropriate to ensure timely and swift resolutions

Respond to team or internal client queries in an accurate, effective and timely manner

Business Results and Performance Culture Responsibilities

Use general technical or subject matter knowledge to contribute to the functional team

Prepare initial draft work outputs in relation to area of expertise and or specific assignment

Carry out appropriate administration / coordination of tasks to support the function for example (but not limited to) dealing with first line enquiries, data entry, compilation, filing and archiving of documentation and updating of relevant internal systems

Keep sound records and filing system for reference and verification

Follow up on commitments made in a timely, accurate and complete basis

Undertake any other duties that may be required from time to time

Functional Specific

Front Desk

Manage the front desk area to ensure effective receiving and relaying calls promptly, taking messages and/or forwarding callers to other appropriate personnel and mail communications both internally and externally to maintain professional image

Meet and greet visitors in a warm, welcoming and professional manner at all times. As when required, guide visitors to sign in/out of office log book and issue/collect visitor passes. Brief visitors on Emergency exits.

To assist staff & visitors for assistance or information if required.

Daily staff movements update in and out of the organization for ease of front desk role and emergency situation. Maintain the office contact list – updating and circulating when amendments are made.

Manage outgoing/incoming mail along with local and international couriers

Manage the booking of meetings rooms and catering requirements

Maintain tidiness of the front desk area.

Championing office cleanliness; including paper waste, common areas, utility rooms, spare desks, pantry, keeping on top of cleaning contractors to ensure they are providing a high level of service

Liaise with building management on any building issues – and relaying to the office if/as required

Schedules and coordinate appointments, meetings and events (both internal and external) as necessary

Administration

Overall administrative support.

Manage the purchasing of all office supplies, furniture, equipment & printing

Design and implement office policies – ensuring cleanliness and hygiene standards are maintained

Support in flight, hotel bookings, & travelling visa applications when required.

Assist Partners to complete the paperwork of their expense claims.

PPE inventory management including recording, tracking etc.

Organising internal events/ trainings.

Assist in liaising with the sub-contractors and office building management for office maintenance.

GMS Timesheet – as a backup administrator for the groups.

Backup or support any company administration matters when in need or upon request by Consultants/Partners.

Logistics support for meetings, conference, calls & events, including but not limited to tracking of participants' attendance, booking of rooms, TV conference connection, projector and printing of materials.

Undertake other admin task whenever is required.

IT Coordination

Assist in setting up related IT equipment at work desk for new hires

Support in creating new proposal/project folders in shared drive

Maintaining IT equipment lifecycle records and manage non-working condition of IT equipment arrangements for recycle

Ensuring all IT equipment and accessories are sufficient for replacements if required

Maintaining the IT office equipment to its working condition at all times.

Computer set up for new hires including reimaging the computers, system log on set up and e-mail ID set up.

IT purchases and disposal of unused/ obsolete IT equipment.

Order mobile phones and liaising with the vendor for repair if required. Maintaining the mobile phones contract.

Finance

Support finance department in scanning invoices weekly

Support sending invoices to clients via local mail/overseas courier

Ad-hoc support for cheque deposits and verification of documents at the bank

Support Consulting staff comply with Finance process and filing

Other Office Support

Client Feedback Follow-up:

to monitor and follow-up on CFF sent and update the record accordingly by end of 3rd week of every month.

Archiving of Projects/Proposals files and maintaining the archiving log is up to date as well as sending them to archiving warehouse.

Assist Consultants with minor formatting if required.

Assist new hires orientation of office premise

Assist recruitment team in coordinating candidates interview schedules

Assist in notarised documents at the Notary Public office

Please refer to individual KPI and or Balanced Scorecard for details on specific task and activities. The above is a general description of duties likely to be performed; this description does not form part of the contract of employment.

Education/Training/Qualifications

Diploma/Degree holder

Minimum of 2-5 years of experience in Office Administrative in an international working environment

Knowledge and experience working with PowerPoint, Excel, Word, SharePoint, Adobe Professional, Outlook, Social Media Management, Database Management and other Microsoft Applications

Flexibility to work with multiple personalities and with all levels of management within an organization

Resourceful with proven ability to multi-task and prioritise workload to meet deadlines

Confident, pro-active and meticulous

Strong interpersonal and communication skills

Possess a positive attitude, pleasant and approachable

BEHAVIOUR EXPECTATIONS

Personal Leadership

Passionate about developing own technical expertise and apply to business needs

Has high personal performance aspirations

Takes ownership of personal development

Respects others and different contributions

People Leadership and Development

Health and safety:

You see it, you own it

Seeks and accepts constructive feedback; takes on board lessons learned

Actively seeks clarity on what is expected

Client Relationships and Business Opportunities

Listens accurately to understand internal client perspectives, needs and issues

Understands how technical output supports internal client's commercial objectives

Personally well organized, flexible when required to meet internal client demands

Business Results and Performance Culture Responsibilities

Consistently ensures delivery of quality work

Contributes effectively to team results through responsive and flexible behaviour

Understands and applies ERM's code of ethics; operates with honesty, professionalism and integrity

Manages time effectively and utilizes self well
Skills Provide admin support to Operations Executive, ensuring St Luke's Residence operations function efficiently.

Responsibilities:

Assist Operations Executive in preparing rosters for Operations support staff

Assist Kitchen/Laundry operations in all admin duties, such as ordering & receiving goods, inventory management

Assist in Central Store inventory

Conduct regular feedback from end-users

Requirements:

At least hold a Diploma / O-Level certificate

Min 1 year related working experience

If you are interested to apply for the above-mentioned position, please submit your Read more
resume to recruit@slec.org.sg
Skills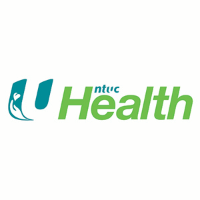 As an Administrative Assistant, you will provide administrative support to the Operations Team in areas such as processing invoices, collating reports, etc. Perform all administrative duties assigned by Operations DepartmentVendor managementMonitor schedule of contracts (preventive maintenance and license) and activate the renewal process when due.Verify invoices for issue of paymentsAssist in inventory managementMaintain the storage and dispensing system for goods and assetsSupervise the proper inventory management of centre Read more
supplies and consumables and ensure that adequate stocks are available to meet the operational requirements.Oversee record, storage and issue of sponsored itemsSupport inventory module in the SAP systemAssist in security roleMan the Fire Command CentreEnsure that the key facilities are functional and trigger external maintenance when neededCollate reportsParticipate and support in work process improvement and collating SOPs Any other duties as assigned by the Senior Manager/ Manager/ Executive and/ or Centre DirectorOperation representative for GENH Recreation ClubCompany Emergency Response Team (CERT) member Technical / Professional: § Minimum GCE 'O' level or Certificate in Business Administration (candidates with relevant experience will be considered favorably) § Minimum 2 years' of experience in administrative support § Proficient in MS Office applications Experience in SAP will be added advantage General / soft skills: § Good communication skills (oral and written) § Pleasant disposition § Resourceful and self-motivated § Team player with good interpersonal and negotiating skills § Able to work independently and deliver under tight timeline ONLY SHORTLISTED CANDIDATE WILL BE NOTIFIED
Skills

</p>

Job Description

Job responsibilities

Market Analysis / Feedback

Commission market research

Review internal & external market data

Review relevant journals and articles

Gather information through field contact

Contribution to Strategy and Objectives

Formulate marketing strategies with a market and competitor based rationale in line with global strategies

Present strategies to sales department and senior management team to gain endorsement

Development/implementation of Promotional Plan

Develop promotional plan based on strategy and work cohesively with the sales team to achieve desired Read more
results, such as, but not limited to:

- Sales aids |Promotional literature in various medium (videos, online, etc)| Ad campaigns / PR campaigns

Obtain appropriate approval for promotional materials (via ZINC) with relevant department and stakeholders

Effectively plan and conduct pre-POA meetings with sales managers

Effective testing of POA materials and communication tools with sales managers and customers

Assess outcomes and provide feedback on activities related to implementation of promotional plans

Assessment of sponsorships, CMEs, meeting requests, etc

Ensure organisation of participants and materials for events

Digital Marketing Planning

Develop, implement, track and optimize our digital marketing campaigns across all digital channels

Measuring and reporting on the performance of all digital marketing campaigns

Measure and report performance of all digital marketing campaigns, and assess against goals (ROI and KPIs)

Identify trends and insights, and optimize spend and performance based on the insights

Collaborate with agencies and other vendor partners to create landing pages and optimize user experience

Product Planning

Develop and recommend marketing position, priorities, growth forecast and inventory forecast of products

Contribute to budget planning or strategic review meetings

Cost/Budget Control

Manage A&P budget

Accurate forecast of inventory

Product Champion

Formulate and effectively communicate product launch plans & implementations

Represent the product in all parts of the business ensuring effective cross-function collaboration among registration, medical, sales and marketing.

Maintain an updated and detailed product information and literature regarding products, disease states and treatment options of products and its competitors

Provide product advice and information to internal and external customers as required

Develop comprehensive product training manual for the product

Develop presentations for training programs covering:

Product features and benefits

Information on competitor comparison

Market review

Deliver product training to the sales force as required

Field visits and conduct field work with representatives on a monthly basis

Locations

Singapore, Singapore

Worker Type

Employee

Worker Sub-Type

Regular

Time Type

Full time
Skills Work scope:

Retail space presentation

Responsible for maintaining a compelling presentation of merchandise that will engage customers and help to drive store traffic, seasonal sales performance and retail productivity.

Work closely with our team to ensure that the brand image are projected at all times.

Proactive participation in incentory management of the overall merchandising effort for our retail space.

Execute merchandising for animations.

Monitor competitors' promotion/ merchanding to formulate effective recommendation for the brands.

Service

Ensure Read more
that each customer receives outstanding service by providing a friendly environment which includes greeting and all other aspects of customer services.

Communicate customer requests to management or customer service associates.

Stock management

Ensure stocks are received and retail space are well stocked up with the right products.

Ensure housekeeping is done at all customers' space.

Prerequisites:

Preferably with at least 1 year of relevant experience in performing visual display in retail industry.

Able to withstand retail working hours and work on some weekends and public holidays.

Possess excellent communication and interpersonal skills, as well as strong creative and effective problem solving abilities.

Able to multi-task and work within tight timeline

Motivated with a positive attitude and with an eye for details.

Service oriented and passionate to go an extra mile for customers.

Computer literate in MS office.

Working location:

Tai Seng - diagonally opposite Tai Seng MRT (but staff will need to shuttle around a chain of stores (mainly in town) most of the time.

5 days work week.

Salary:

$2500 to $3000.

Interested applicants, please email detailed CV with a recent photo to : capriconsulting@singnet.com.sg
Skills Roles & Responsibilities

Packing items into boxes.

Stock take.

Warehouse management.

Assist handling arrival shipments.

Adhoc duties.

Interested candidate, please submit your updated resume with recent photo in MS WORD Format to Chew Huey Jie (EA Personnel Reg.No. R1982554):

converge20@achievegroup.asia

or call your Private Consultant, Huey Jie, at 6590 9927 or 8102 5054 for a confidential discussion.

Please indicate the below information in your resume:

Current & Expected salary

Reason(s) for leaving

Availability to commence work

We regret only short-listed candidate Read more
will be notified. All applications will be treated with the strictest confidence.

By submitting any application or résumé to us, you will be deemed to have agreed and consented to us collecting, using, retaining and disclosing your personal information to prospective employers for their consideration.

YOUR SUCCESS IS OUR ACHIEVEMENT!

Requirements

O/ N level in any relevant field

Proficient in Microsoft Excel

Willing to work overtime
Skills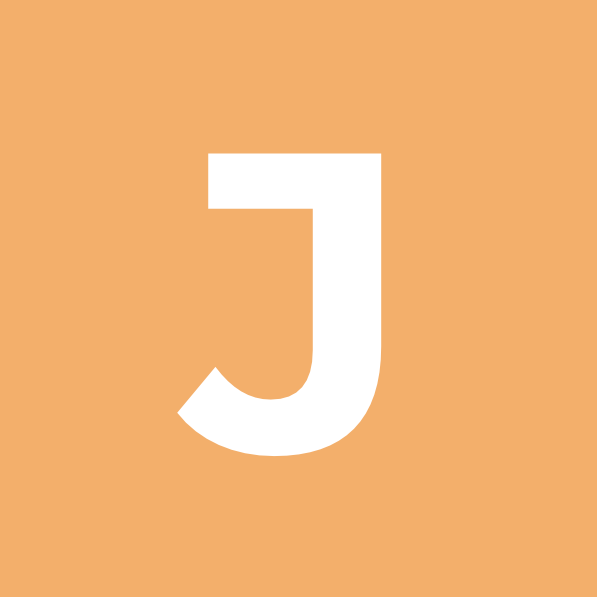 Technician

Integrated Facilities Management

What this job involves:

Facilities Management

M&E Equipment:

UPS, ACMV – Chiller, Cooling Tower, Air Handling Unit, Air Compressor, Generator, Plumbing and Drainage System, Alarm system in Tech Room, Access Card System, CCTV, Power Distribution System, Plumbing and Drainage System

General Office:

Lighting, Temperature control and power supply and ensure rectification if needed and Pantry Appliances

Fitment and decoration indoor:

Furniture, Carpet, Wall, Ceiling, Glass Door and Curtain

Safety:

Fire Protection System, Alarm, Escape Route, Read more
Accident Incident Reporting, Risk Management procedures and program

Building Operations & Routine Inspection

To conduct daily checks on essential equipment to ensure that they are operating in a satisfactory condition at all times.

To carry out inspections of all operating equipment.

Ensure all ad-hoc works and preventive maintenance works are carried out expeditiously and on time

Taking readings from main or sub watt-meter and other utilities meter (i.e. electricity, water, gas, etc – as applicable) – monthly or as per maintenance program

Check and ensure all doors and/or components are in good condition and aligned. Replace mechanisms' gadget when faulty.

Check for wear and tear of entrance signs and/or department listings.

Inspect and replace general light fittings and/or tubes/bulbs for any abnormalities – weekly or as per maintenance program.

Provide inspection support in ensuring no mosquito breeding internally and externally of the building.

Maintenance

Check on all M&E equipment for any sign of deterioration, abnormalities.

Check M&E equipment operating in sequence accordance to 52 Weeks Planned Preventive Maintenance (PPM) schedule

Provide tool, spares and consumable inventory management.

Provide upkeep of Equipment and Asset registry.

Attend to M&E related helpdesk request related to Scope of Work– maintain records of all facilities work requests and utilities readings

Support and implement energy management initiatives.

Provide setup support on special events.

Check office fit-out furniture and equipment are in good condition.

Carry out minor repairs as and when needed.

Troubleshoot equipment breakdowns.

Perform necessary housekeeping on all facilities and their surrounding areas to ensure neat work areas.

General maintenance of the facility.

Security, Safety and Work Activities

Drive a safe workplace and environment at the site,

Good knowledge of statutory safety requirements,

To attend to critical works and complete closure within the specified time

Assist in Fire Evacuation Drills and other fire safety procedures.

Participate and assist FSM on site Fire Safety Activities and Communication.

Escort and supervise other third party vendor for routine maintenance servicing – as required.

Ensure that no obstacle blocking critical equipment rooms, fire escape route and doors.

Ensure that all life safety systems are in good working condition (portable fire extinguishers, first aid box, etc.)

Inspect flooring (tiles, carpets, vinyl, timber) for signs of unevenness preventing any accident due from tripping hazards

Provide support in ensuring no foul smell in the premises.

Support and help implement EHS program – Fire Safety/Fire Drill, etc - Check and report fallen object hazard, tripping hazard, etc.

Others

To participate and ensure that our services and activities are in compliance with the contract.

Able to utilise computer maintenance management system to manage work orders

Has basic computer knowledge and able to use Microsoft Office applications such as MS Word, Excel, Outlook.

Assist and participate on Client and JLL Site FM Audits

To assist in preparation of weekly, monthly and quarterly maintenance reports

Daily Facilities inspection

Ensure that all building and government licenses are updated.

Emergency Call Out

Stand by 24*7 for all emergency call outs

Maintain register of all call outs and prepare incident reports

Coordinate appropriate action for rectification including preliminary analysis of fault

What we can do for you:

At JLL, we make sure that you become the best version of yourself by helping you realize your full potential in an entrepreneurial and inclusive work environment. We will empower your ambitions through our dedicated Total Rewards Program, competitive pay and benefits package.

Apply today!

JLL Privacy Notice

Jones Lang LaSalle (JLL), together with its subsidiaries and affiliates, is a leading global provider of real estate and investment management services. We take our responsibility to protect the personal information provided to us seriously. Generally the personal information we collect from you are for the purposes of processing in connection with JLL's recruitment process. We endeavour to keep your personal information secure with appropriate level of security and keep for as long as we need it for legitimate business or legal reasons. We will then delete it safely and securely.

For more information about how JLL processes your personal data, please view our Candidate Privacy Statement.

For additional details please see our career site pages for each country.

For employees in the United States, please see a fully copy of our Equal Employment Opportunity and Affirmative Action policy here.

Jones Lang LaSalle ("JLL") is an Equal Opportunity Employer and is committed to working with and providing reasonable accommodations to individuals with disabilities. If you need a reasonable accommodation because of a disability for any part of the employment process – including the online application and/or overall selection process – you may email us at Accommodation.Reques@am.jl..com. This email is only to request an accommodation. Please direct any other general recruiting inquiries to our Contact Us page > I want to work for JLL.
Skills
Job Description

Marketing

• Plan marketing contests and propose new marketing promotions

• Plan event based on budget, key objectives set;

• Assist Marketing Specialists with event set-up, booth management and interact with booth visitors

• Prepare materials for meetings, take minutes;

• Contribute to project planning including conceptualizing new ideas;

• Be involved in Marketing Campaign projects and manage database:

• Co-ordinate campaigns execution;

• Follow up on marketing statistics and review with Marketing manager on Read more
campaign effectiveness.

• Contribute ideas for new campaigns, giveaways and supporting literature; Prepare literature packs;

• Prepare distribution lists, plan and manage the distribution process;

• Ensure materials in marketing store is up-to-date

• Set up new inventory management system

• Devise new standard operating procedures for marketing planning

• Internal communication: Collate stories / draft internal newsletter; Work with Marketing Manager on content and check accuracy, before distribution; Assist with development of marketing process;

• Brand guideline compliance processes

• Digital Marketing support to develop/publish web content

• Improve marketing standards and process.

• Conduct Market Research on Marketing Analytics and Industry Trends
Skills
Roles & Responsibilities

Support accounting solution for external clients (SMEs & MNCs) - expected to travel 3-4 sites per day

Offer advice on how to optimize the use of accounting solution to meet client's reporting needs.

Provide ERP training to clients

Requirements

LCCI Graduate or Accounting Diploma-holders equivalent (accounting knowledge is a must)

Possess strong interest in IT

Possess at least 2 years' hands-on experience (includes understanding user requirements, system implementation, data conversion, technical support, Read more
end-user training etc) in supporting in-house customized or off-the- shelf accounting software (eg MYOB, UBS, Quickbooks, Fact or equivalent) or ERP

Able to advise business workflow/automation for accounts receivables, accounts payables, general ledger, purchase order, order entry, inventory control, fixed assets, cashbook etc.
Skills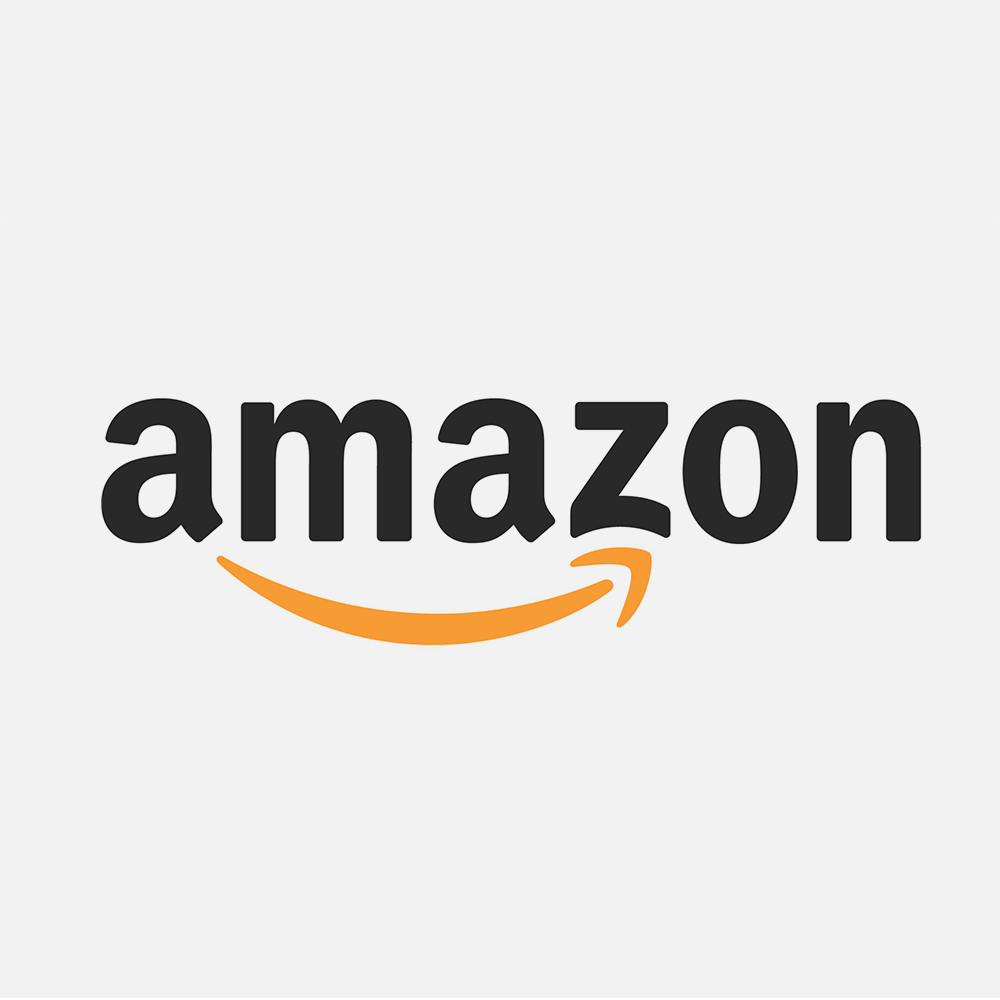 Amazon Web Services (AWS) is looking to hire an experienced and highly motivated Data Center Technician to install and support AWS deployments in the APAC & ANZ

About You:

· You are someone who is highly autonomous, very detail oriented and possess very strong written & verbal communication skills. You are a high performer with a "can do" attitude.

·

· You will be required to travel between locations to install, service, Read more
and retrieve AWS equipment.

·

· You will be expected to manage your time on site and coordinate materials and labor to ensure that our very high standards are met in the most cost-efficient way possible.

·

· You will have experience building relationships with internal teams and customers along with innovating effective solutions to meet issues & problems as they arise.

·

· You have previous hands-on technical troubleshooting experience and a proven ability for solving complex problems.

·

· Most of all, you will have a passion for technology along with a desire to be the best at your job every day!

·

About the Role:

As a Field Data Center Technician in AWS, you will get to help deploy and maintain AWS cloud computing infrastructure across a number of locations. This is a customer facing role and requires professionalism and excellent communications. Your activities will include (but not limited to):

·

· Installing and expanding data center infrastructure.

·

· Troubleshooting network installations & configurations.

·

· Connect and troubleshoot rack power connections.

·

· Diagnosing and fixing failures.

·

· Thinking proactively while working to prevent support issues before they are realized.

·

· Driving the team to improve operational efficiency through the identification and development of SLAs, metrics, monitors, procedures, tools, and documentation.

·

· Carrying a pager/cell phone for communication, information, emergency, and on-call situations.

·

· 50-60% travel required (domestic and international).

Basic Qualifications

· Proven experience with data center equipment and rack build/installation.

· In depth operational understanding of networking hardware: copper and optical fiber cabling, switches, routers and server hardware and associated troubleshooting.

· Experience with Network Protocols: TCP/IP, Ethernet, L2/L3 technologies

· Strong Communications skills.

· Excellent prioritization and time management.

· Willing and able to travel up to 60% of the year.

· The position has an on-call component, you should be prepared and willing to participate in a rotating on-call roster.

· The position may require weekend work on a rotational basis, you should be prepared and willing to participate in weekend work.

· Proficiency with MS Office.

· A passion for technology.

· 2+ years working in a data center operations environment.

Physical Requirements

· Lift up to 20kg and participate in team lifts of 20+ kgs.

· Push or pull heavy objects into position.

· Some work in cramped spaces or elevated locations.

· Work at heights and from ladders.

· Work in noisy environments.

Preferred Qualifications

· 4+ years working in a data center operations environment.

· Proficiency in 1 or more network operating systems - Cisco IOS, NX-OS, Junos.

· Industry standard certifications (CompTIA, Cisco, etc.)

· Data center inventory management, security, network connectivity.

· Basic understanding of Linux/Unix configuration.

· Data center facilities: power feeds, power redundancy, ATS, hot/cold aisles.

· Able to be self-sufficient and complete tasks with little direction.

· Experience dealing with customers during problem resolution and operating efficiently within tight deadlines.

· Proven ability to manage customer expectations and resolve conflicts that balance client and company needs.

· Lean, Six Sigma or Operational Excellence knowledge and/or proficiency.
Skills