Sign in or register for a JobTech account.
Jobs that require

investigation

skill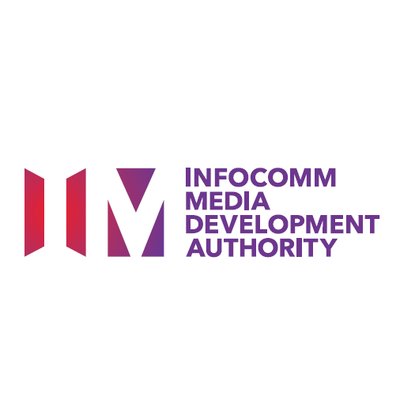 Review and implement the various regulatory and licensing frameworks for the postal sector with the objective of ensuring these frameworks support the overall IMDA's vision of a vibrant, world-class info-communications sector that drives the economy, bonds communities and powers a Smart Nation.
Responsibilities
Develop and review strategic planning, licensing and regulatory frameworks and policies for postal sector so as to ensure that they continue to be relevant in the current market; and implement the changes arising from the reviews. These include infrastructure plans, licensing policies, competition policies, quality of service policies and consumer protection policies.
Undertake market studies on developments in postal and the related industries that could have impact in the postal sector to anticipate how the relevant markets are expected to evolve, and recommend changes to future-proof existing legislative, regulatory and market development frameworks. These include developments in the e-commerce and logistics sectors and their interplay with the postal sector and the developments in the international postal network and the impact on domestic postal regulations and postal rates.
Administer policy and regulatory frameworks for postal operator licences, in order to ensure that the frameworks are effectively and efficiently implemented.
Initiate investigation or enforcement actions against postal licensees for potential contravention of the licensing conditions to ensure compliance.
Address queries relating to licensing functions, policies and framework from licensees and general public.
Suitable candidates may take on supervisory responsibilities to coach and guide junior officers.
Requirements
Background in Economics, Public Policy or Communications.
Preferably with experience in postal industry, or policy making in the government.
Knowledge of competition and regulatory concepts and frameworks
Good writing and communication skills
Familiarity with policy formulation process
Stakeholder engagement skills
Presentation and facilitation skills
Position will commensurate with experience.
Only short-listed candidates will be notified.
Skills Job Scope:

Planning, Performance, and Coordination of Computer System Validation, Equipment Qualification, Temperature Controlled Objects (Freezers, Incubator etc), Clean Utilities Validation and cleaning validation in accordance with internal procedures and industry standards.
The qualification includes, FAT, SAT, IQ, OQ, PQ of any additional / modifications of existing manufacturing process equipment, package units (e.g. Ultrafiltration Unit, Chromatography Columns, autoclave, FIT testers), commercial off the shelves (COTS) analytical instruments, freezers,
Experienced to creates, reviews Read more
and approve equipment qualification and analytical instruments lifecycle documentations, e.g. FAT, SAT, IQ, OQ, PQ protocols and reports, risk assessments, technical specifications.
Can lead investigation revolving around discrepancies identified during qualification activities.
Experience in coordinate the commissioning and qualification activities (including the creation, pre-execution approval, execution, post-execution review, and post-execution approval of all validation lifecycle documents)
Experience in ASTM2500 of process equipment commissioning and qualification (Ultrafiltration units and chromatography column is preferred)
Regular progress report of project deliverables to supervisor/project lead
Any other duties as assigned by supervisor/designated person.

Job requiremens:

Min Dip/Degree in any relevant field
Some experience in validation in pharma industry will be an advantage
Able to start work on a short term/immediate basis
Proficient in technical write up of validation lifecycle documentation (e.g. validation project plan, validation protocols, validation reports, validation discrepancies)

Interested candidates, please forward your email to [Click Here to Email Your Resume]
Consultant: Huang Jingsheng Kevyn (R1333338)
Recruit Express Pte Ltd (99C4599)
Skills
Job Role SummaryResponsibilities:
• Provide environmental technical advice to plant operations, major projects and initiatives to help achieve plant key objectives and Environmental performance goals
• Develop annual environmental improvement plan
• Monitor performance of waste water treatment facilities and support plant in flare, greenhouse gas, and other air emissions management
• Support development, troubleshooting and investigation of waste water treatment issues or air emissions matters and management-of-change projects
• Support applicable facilities' risk and reliability assessment program Read more
(e.g. HAZOP, equipment strategy and alarm management)
• Support development and implementation of corporate environmental programs and best practices
• Prepare emission calculations, reports for submission internally or to external governmental authorities, and presentations and data for stewardship to management
• Liaise with Regulators related to environmental matters, changes to regulations, and other queries

Requirements:
• Bachelor's degree or above in Chemical or Environmental Engineering or Engineering Science
• Relevant manufacturing experience would be an advantage
• Knowledgeable in environmental design practices and requirements, refining and chemical manufacturing processes and procedures, key Environment regulations
• Strong leadership to influence positively
• Team player with strong communication and interpersonal skills
• Strong analytical troubleshooting skills
• Able to communicate and work well with all levels of the organization
Skills Operational Responsibilities:

Conduct Visual Inspection for physical defects and conditions on inbound shipments and outbound shipments
Inspect labels for accuracy before release of products
Account for quantity of goods loaded and unloaded
Ensure timely and accurate release of goods
Oversee the labelling and re-labelling of products
Oversee the loading operation to ensure goods are loaded correctly
Reporting of defects found during inspection
Involved in root cause investigation
Ensure checklists and proper documentation of inspection are completes timely.
Supporting Read more
other quality checkers in out bound and in bound shipments
Willing to work in environment of prolonged standing and warehouse environment


Safety Responsibilities :

Conduct take5, toolbox meeting and SOP training for operators
Conduct safety audits daily and report near misses
Maintain a high level of Safety standards as per organizational requirement
Ensure appropriate PPE is issued for each operational function
Work towards a target of zero recordable injury


Quality Responsibilities :

Maintain high level of quality standards throughout all operational functions.
Work towards a zero non conformity for all operational functions.
Participate in ISO audits and gear towards quality excellence.


Requirement:

Candidate must possess at least Primary/Secondary School/"O" Level in Logistic/Transportation or equivalent.
Required language(s): English
At least 1 Year of working experience in the related field is required for this position.
Preferably Entry Level specialized in Logistics/Supply Chain or equivalent.
Skills
Benefits:
>• Salary up to $2000
>• Location: Senoko Road (Woodlands)
>• Company transport : Admiralty MRT
>• Office Hour

Responsibilities:

To inspect the vehicles, take photos of the condition as part of process to prepare quotation
Work as a team with internal and external stakeholders like customers, contactors, workshop & etc.
Prepare quotation and raise Work Orders accordingly.
Raise job orders to workshops & contractors
Liaise with controllers & contractors on service/repair quality and price of work
Follow Read more
up with workshop & contractors on the service / repair of the vehicles and feedback to customers
Update the service/repair schedule and vehicle collection with customers.
To perform basic investigation into customers' complains and rectify the problems by coming up with recommendation within guidelines
Escalate more pressing issues to Supervisors.
Performs ad hoc duties as assigned by Supervisors

Requirements:

Applicants who possess relevant qualifications, employment background and suitable skill sets are most welcome to apply
Applicants who do not possess the above will be considered on individual merits
Applicants not shortlisted for this role may be matched with other suitable opportunities

Qualified or interested candidates, please submit your updated resume in MS format by using the Apply Now Button.

Alternatively, you may also email your resume to us at [Click Here to Email Your Resume]

Our dedicated and approachable MCI consultants will get back to you soon for a confidential discussion.

Please include the following information in your resume:

Education background
Work experiences in point forms
Reason(s) for leaving
Current and Expected salary
Date of availability / Notice Period

By submitting your personal data and/or resume, you give consent to collection, use and disclosure of your personal data and/or resume by the company (or its agent) for the purpose of the processing and administration by the company relating to this job application.

**We regret to inform that only shortlisted candidates would be notified. **
>To find out about other career opportunities in MCI Career Services Pte Ltd, do visit www.mci.com.sg for complete jobs listing. We wish you all the best in your career search.

Wong Shu Min (Jasmine)
>Recruitment Specialist
>Local Staffing Division | Reg no.: R1988725
>EA Licence No.: 06C2859
Skills We are hiring under Recruit Express headcount:
Under Group Compliance Department
Assist to call customers and sales representatives (including ex sales representatives/Managers) to arrange for meetings.
· Keep detailed records including date and time of contact of customer and sales representatives.
· Tracking calls to customers and ex sales representatives and prepare letters for uncontactable parties.
· Arranging interview location and this includes booking of meeting rooms and updating of shared calendar.
· Assist Read more
to check the contents of the investigation reports to ensure completeness and accuracy and filing of report.
· Verifying the contents of the investigator's calls to customers and sales representatives. Prepare the transcript of the voice log between investigator, customers and sales representatives, as the case maybe.
· Any other general admin duties/ ad hoc projects as assigned by supervisor(s).
Requirements:

Able to commit till End Dec 2020 (Contract is Extendable)
Minimum Diploma Holders


Interested candidates, please send Cvs to [Click Here to Email Your Resume]
R1104685
Kayslyn Lim Khai Ling Team Manager
Skills Industry: Healthcare Location: Island wide Working Hours: 3 shifts with 2 nights per month Good Remunerations Package

Responsibilities:

Screen, treat and provide nursing care to sick residents;
Attend/carry out routine procedures for all new admissions and residents returned from absconding;
Refer sick residents for medical examination by the doctor;
Arrange the appointment cards and transport of residents attending appointments at hospitals and polyclinics;
Follow-up on residents who have been referred to hospitals;
Update the residents Read more
medical cards daily eg. diagnosis, treatment, transfer, appointments and discharges from hospitals;
Serve medication to residents and supervise residents at meal times;
Give first-aid treatment for emergency cases;
Refer ill residents to hospital in the absence of the doctor;
Supervise Assistant Nurses, Nursing Aides and Health Attendants in their work;
Supervise the needs of residents who are attending morning school or going to work;
Carry out necessary investigation arising from any incident that had taken place in the Home and update the Superintendent and Manager;
Order and maintain supplies and equipment and
Perform any other duties as may be assigned by the Superintendent from time to time.
Requirements:

Recognised nursing qualification and registered with the Singapore Nursing Board;
Preferably candidate with at least 1 yr of working experience;
Comfortable working with children and adults with multiple disabilities;
Able to perform shift duty
JOBID: 47194

All Successful candidates can expect a very competitive remuneration package and a comprehensive range of benefits.
Kindly email your resume in a detailed Word format to [Click Here to Email Your Resume]

We regret that only shortlisted candidates will be notified

People Profilers Pte LtdEA Licence Number: 02C4944Tel: 6671 9881EA Registration Number: R1872533EA Personnel: Lim Jing Yee
Skills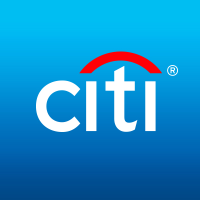 Key Responsibilities:Lead the digital acquisition marketing strategy, and implement best-in-class practices across paid and owned channelsLead and execute the test and learn agenda across product, creative, media and digital customer experience for all screen sizesPartner closely with the markets to help build country acquisition marketing plans and serve as an SME to evaluate & ensure efficient returns on their marketing budgetsEnsure effective implementation of the acquisition strategy across Read more
markets and continually identify opportunities to define target audience, optimize CPA and maximize returnIdentify opportunities to test and learn marketing initiatives, including marketing innovationBuild a marketing evaluation framework to help review ROI by channel and opportunities for incremental marketing investmentCreate scorecards to track performance, quickly identify/flag any shortfalls early and propose options to get back on track to achieving goalsConduct deep-dives into specific areas and marketing topics that may warrant further investigation and provide data-driven, analytically sound recommendations on way forwardShare success and learnings across marketsManage third party creative and media agencies to execute and deliver best in class marketing programs.Keep abreast of new and emerging marketing resources and techniques that would be relevant for our business, vet them and test as appropriateEstablish a framework for measurement for digital channel performance, including KPIs, benchmarks, and acceptable ROIDeliver key insights to business partners to continue to grow current and new portfoliosLead a mobile-first approach, and design customer-centric digital sales experiencesPartner with data management platforms, information security teams and decision management teams across teams in Asia and EMEAPartner with the product teams to engineer a communication framework relevant and impactful to the customerBuild relationships with, and leverage key marketing, creative automation platforms across Asia and globally#singaporedigitalmarketingKnowledge/Experience/Technical skills:10+ Years' hands-on experience in Digital performance/growth Marketing, Media and SalesDigital sales/e-commerce experience is preferredExperience leveraging web traffic (Google Analytics, Adobe Site Catalyst, etc.) and personalization/testing platforms (Adobe Target, Optimizely) toolsDemonstrated ability to deliver results that is timely, relevant and effective, and strong people and project management skillsExperience managing large and complex projects across multiple countries and time zonesBe comfortable with getting into and working on detailed plans to drive speed of execution while staying focused on quality and sustenance of outputExemplary leadership skills to be able to lead, influence and partner with teams across the organization to drive this new strategy and frameworkAsia market experience necessaryStrong relationship building skills & experience of working in a matrix organization will be considered an advantageTeam player; ability to partner and negotiate with cross functional team to successfully deliver client needs. Track record of delivering meaningful marketing programs that drive business success.Consistently demonstrates clear and concise written and verbal communication skillsPromotes a culture of teamwork across organizational boundaries.Demonstrated sense of accountability and decisiveness.Ability to successfully interact with various levels within the organization, including Senior Management.Intellectually curious, proactively seeking and developing new opportunities-------------------------------------------------Grade :All Job Level - All Job FunctionsAll Job Level - All Job Functions - SG------------------------------------------------------Time Type :------------------------------------------------------Citi is an equal opportunity and affirmative action employer.Minority/Female/Veteran/Individuals with Disabilities/Sexual Orientation/Gender Identity.Citigroup Inc. and its subsidiaries ('Citi") invite all qualified interested applicants to apply for career opportunities. If you are a person with a disability and need a reasonable accommodation to use our search tools and/or apply for a career opportunity CLICK HERE.To view the 'EEO is the Law' poster CLICK HERE. To view the EEO is the Law Supplement CLICK HERE.To view the EEO Policy Statement CLICK HERE.To view the Pay Transparency Posting CLICK HERE.
Skills
Responsibilities:

Upkeep & maintain the properties including ancillary buildings and structures.
Carry out routine checks on the premises for defects, cleanliness and take appropriate follow-up work.
Follow up on feedback received, carry out investigation and plan appropriate actions.
Supervision of works executed by contractors/consultants in accordance with the regulations and budgeted costs.
Plan for preventive/cyclical maintenance and upgrading works.
Prepare reports on work performance/progress to the supervisor.
Assist in the annual budget preparation and action Read more
plans for the department


Requirements:

Diploma in Building/Civil/Estate Engineering or its related field.
At least 3 years of relevant working experience.
Technical knowledge in building science, building & civil engineering works including building maintenance.
Knowledge in building regulations (BCA guidelines).
Knowledge in MS Excel, Word, Email and Auto CAD.
Independent, positive with good initiative.


Please submit your updated resume in MS format to [Click Here to Email Your Resume]

By submitting your personal data and/or resume, you give consent to collection, use and disclosure of your personal data and/ or resume by the company (or its agent) for the purpose of the processing and administration by company relating to this job application.

Our dedicated and approachable MCI consultants will get back to you soon for a confidential discussion.
>Please include the following information in your resume:
>• Education background
>• Work experiences in point forms
>• Reason (s) for leaving
>• Current and expected salary
>• Date of availability / Notice period
>**We regret to inform that only shortlisted candidates would be notified. **
>We wish you all the best in your career search.
>Richard Lam Weng Wah
>Registration Number: R1217553
>EA Licence No: 06C2859
Skills Job Description:


Manage laboratory and analyse activities in the laboratory with Good Laboratory Practices
Maintain laboratory equipment performance by establishing quality standards
Ensure calibration, verification and analytical method validation are conducted for all instruments
Conduct out-of-specification investigation
Ensure preventive maintenance are conducted and perform troubleshooting
Manage laboratory supply; maintain laboratory inventory and consumables
Develop and monitor new programs, tests, methods and procedures
Review and approve test reports, audit trials and other documents for verification
Analyse data with Read more
SPC for trend monitoring
Responsible in audit, customer complaint, CAPA, new products and other quality functions
Any other tasks as assigned from time to time.


Requirement:


Min. Diploma / Degree in Chemistry, Pharmaceutical, Biochemistry or equivalent
Minimum 3 years of working experience
Good experience in GLP, GMP and ISO
Hands-on experience in GC and other analytical instruments will be an advantage


For interested applicants, please send your updated resume to:
Attn: Alex Goh Hock Leong (Alvin)
[Click Here to Email Your Resume]
All candidates' informations will be treated with the strictest confidence

Alex Goh Hock Leong (Alvin)
>R1763413
Recruit Express Pte Ltd
>EA No. 99C4599
Skills