Sign in or register for a JobTech account.
Jobs that require

iot

skill About the Position
We're looking for a candidate to fill this position in an exciting company.Responsible for the end-to-end testing activities of our platform (including CPE, Router, Switch, IOT sensors, cameras, customer devices, etc.)Carry out activities in the testing lifecycle including analyzing business and system requirements, test planning, test preparation, test execution and reporting.Design and develop test cases and proceduresCreate traceability for requirements, analyzing gaps and supports in closure Read more
of each gapPreparing test environments.Execute test procedures and automation test scripts.Log and track defects to closureConduct test reviews with internal and external stakeholders including test reports presentation to stakeholders.Perform root cause analysis for production and user acceptance defects, addressing test gaps to ensure test efficiency.Assist in lab setup, customer demo and partner onboarding activities.Diploma in Information Technology/Compute Science/Computer Engineering or equivalent. no experience are welcome to apply.Minimum 1-year experience in software/hardware testing with hands-on manual testing experience.Possess strong interest and self-motivation to carry out testing with the objective to contribute towards a better software/system/network.Good written and verbal communication skills in English.Able to work well both independently as well as in a team.Familiarity with the whole system/network development lifecycle from requirement, development, testing and deploymentGood capability in designing/developing effective test cases based on requirements and creating traceability between requirements and test procedures.Experience in different test execution phases (Agile, System, Integration, and User Acceptance).Relevant experience and competence with the tolls used for test management, config management, test automation and defect tracking
>

no -- Principals only. Recruiters, please don't contact this job advertiser.no -- Please, no phone calls about this job!no -- Reposting this message elsewhere is NOT OK.
Skills About the Position
New! Want to find similar jobs that people have viewed? Now you can do so from the job description page. Institute of Technical EducationLecturer - Mechatronics Engineering JOB-2019-0232280 2 ANG MO KIO DRIVE 567720 Contract3 years expEngineering, Public / Civil Service $3,000 to $6,000 Monthly Posted 29 Nov 2019 Closing on 27 Feb 2020 Responsibilities As a Lecturer, your contributions go beyond teaching and facilitating learning. Read more
You play a critical role in recognising and nurturing your students' potential and their lifelong learning needs. In addition, you will carry out industry or consultancy projects to help you remain relevant in your profession and to evolving changes in industry, and maintain strong linkages with industry and schools. You will also have the opportunity to have industry attachments or experience on a regular basis to update your skills, knowledge and practices of your profession. Those with good and relevant experience can look forward to Senior Lecturer or equivalent positions, with career development opportunities to leadership positions in the Colleges or Headquarters. Requirements You should be trained in Engineering, Mechatronics, Mechanical Engineering, Industrial Engineering, Electrical Engineering or a related field in the discipline. Mechatronics background with teaching experience is a plus. Preferably three years of industry experience with at least one of the following areas: Mechatronics/Robotics, Automation, Programmable Logic Controllers, Systems Integration, Networking, Industrial and Collaborative robotics, Electromechanical Systems, Mechanical Engineering Design. Multi-disciplinary engineering industry experience with a focus on Advanced/Smart Manufacturing, Industrial Internet of Things, machine to machine networking and data collection, Data Analytics and Systems Analysis for Manufacturing, Systems Integration of Industry 4.0 will be an added advantage. Skills/Abilities: Proficient in Microsoft Office applications such as word-processing and presentation software, internet, including e-mail application. Effective verbal, written, and listening communication skills. Proficiency in electronics hardware design and prototyping, including: Microcontroller Programming (Arduino, Raspberry Pi), Python, Labview, Matlab, and Arduino IDE or equivalent Familiarity with 3D software such as AutoCAD, Solidworks, Autodesk's Inventor or equivalent. Comfortable with technology and its integration in the classroom. Ability to work with colleagues-students, convey knowledge in-a-form students can understand, and be able to adapt teaching techniques to student needs-various instructional setting. Ability to work independently as well as within a group and be able to motivate students. Ability to work with a diverse group of students. Boost your job search with skills The more skills you have, the better your job match. Add these skills if you have them Analysis Business Strategy Data Analysis E-Learning Higher Education Leadership Management Matlab Programming Project Management Public Speaking Qualitative Research Research Science Statistics Teaching University Teaching Powered by JobKred Grow your job opportunities Explore some relevant courses from MySkillsFuture.sg on: The Institute of Technical Education (ITE), Singapore, was established as a post-secondary education institution in 1992 under the Ministry of Education. ITE is a principal provider of career and technical education and key developer of national occupational skills certification and standards to enhance Singapore's workforce competitiveness. Under its "One ITE System, Three Colleges" Model of Education and Governance, ITE has three Colleges, comprising ITE College Central, ITE College East and ITE College West. If you're new to Careers@Gov, you'll be asked to do a one-time setup Get a friend to read your resume and get their opinions It's always good to get a second opinion from a fresh pair of eyes. This progressive employer supports: Employment of Term Contract Employees Flexible Work Arrangements Grievance Handling Recruitment Practices Age-Friendly Workplace Practices Unpaid Leave for Unexpected Care Needs Contracting with Self-employed Persons Learn more
>

no -- Principals only. Recruiters, please don't contact this job advertiser.no -- Please, no phone calls about this job!no -- Reposting this message elsewhere is NOT OK.
Skills

The Centre for Urban Greenery and Ecology (CUGE), a division of the National Parks Board, conducts applied research in various aspects of urban greenery and ecology, including arboriculture, urban ecosystems, sustainable landscaping, and people-plant interactions.Our vision is to be the regional centre for advancing and sharing knowledge in the use of greenery and ecology to enhance our tropical urban living environment.
Key RolesWe are looking for a qualified researcher for a 9-month Read more
project to assist in urban greenery and ecology research as well as to support administrative work of research projects. As part of the team at CUGE, your duties will include:
 Overseeing and conducting horizon-scanning to identify geospatial research and applications for urban greenery and ecology in Singapore Supporting the deployment of environmental sensors in Singapore Supporting other work related to urban greenery and ecology research and their management
Requirements Degree in Biological Sciences, Environmental Management, Geography, Computer Science or related science discipline  Strong written and oral communication skills Working-level proficiency in Geographic Information Systems (GIS) and/ or Remote-sensing
Preferably, candidates should possess Experience in one or more scientific computing language (e.g., Python, R, MATLAB) Experience in 3D landscape or plant modelling and/ or Internet-of-Things Ability to work well with multiple stakeholders (e.g. government agencies, vendors,academia etc.)
Skills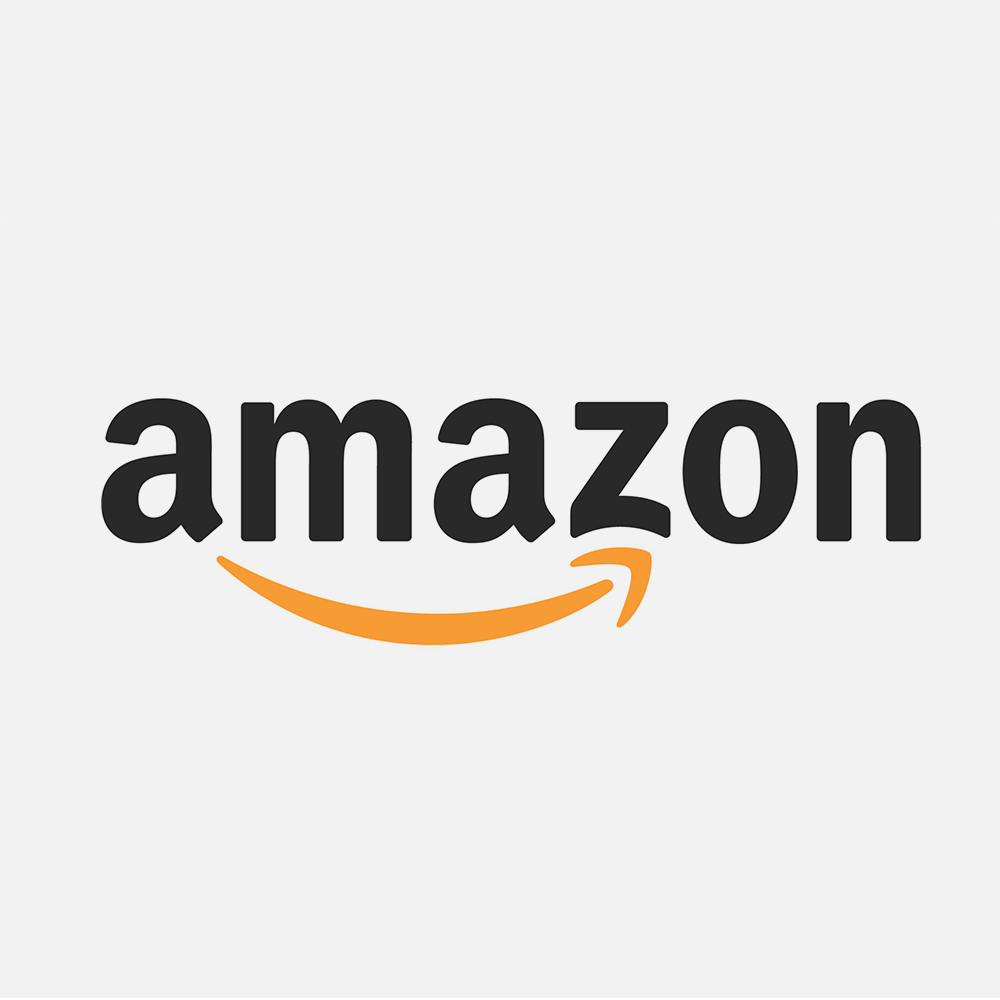 Come and join Amazon Web Services (AWS) as we redefine the IT Industry. Would you like to be part of a cross-functional team focused on helping partners implement new cloud products and business models by engaging with C-level executives, IT Professionals, and influences at all levels? Can you take complex, existing business models and simplify them to a core set of business drivers and financial models that are Read more
easy to understand and apply? Are you good at defining and coordinating go-to-market motions, helping organizations adopt new business models, and building a sales pipeline for new product lines? Do you have the business background, technical depth, analytical skills and communication skills needed to work across a wide range of products and services and help further establish Amazon and our business partners as the leaders in cloud computing?

As the Senior Manager, Partner Initiatives APJ, you will lead a team of professionals to help AWS partners redefine their approach to market and the cloud. Leveraging leading edge technology such as IoT, Machine Learning, and edge capability, your team will work with AWS partners to build or accelerate their existing sales and marketing strategies to connect with AWS customers in a scalable, impactful, and time-bound way. You will engage with partner sales and marketing teams, AWS business development teams as well as third-party providers to execute repeatable go-to-market motions for identified AWS partners into focused customer segments. You will gather relevant data to build compelling partner models and guide partners through business requirements by supplying meaningful incentives and quantitative evidence. You will be comfortable building repeatable leveraged plans and execution models for target Partners undergoing cloud transformation, in addition to contributing input into scalable mechanisms to impact the broad-base partner AWS partner community.

Your primary responsibility will be to lead a team of Partner Business Development Managers to leverage delivery mechanisms such as AWS Marketplace and AWS Service Delivery to drive cloud-based outcomes for AWS customers. Develop AWS Consulting and Technology Partners to leverage these mechanism and assist them to build business and GTM models.

The ideal candidate will possess a business and IT background that enables them to drive executive engagement and buy-in at the highest levels within a Partner. The candidate will have sales, business development, and marketing depth, with a demonstrated ability to think creatively, strategically and long-term about the needs of consulting organizations and technology solution providers.

The successful candidate will be required to:

- Serve as a leader of the Partner Initiative team in APJ. Be the advocate for partner-driven innovation and go to market motions.

- Work with AWS Partner Sales, Service Teams, BD teams, and Partner Marketing to leverage existing Programs, Processes and models to drive customer demand for a select set of AWS Partners.

- Contribute to the building of repeatable mechanisms for Partners and PDMs/PSMs to replicate and scale successes independently.

- Work with internal stakeholders to communicate APJ market realities regarding partners evolving needs. Gain buy-in to build effective models to meet these needs.

- Prepare and present business reviews to the senior management across Service, BD, Marketing, and Partner teams.

Basic Qualifications

· 10+ years in sales, business development, or partner management with a technology company with APJ exposure, with at least 5 years in a people leadership capacity.

· Proficient understanding of technical and commercial aspects of clouding computing routes to market, including ISV's and System Integrators.

· Basic understanding of cloud infrastructure and AWS

· Demonstrated experience working effectively across internal and external organizations in highly matrixed, global, and fast-paced environments

· Strong written and presentation skills and the ability to articulate complex concepts to cross-functional audiences

· Strong organizational skills and attention-to-detail with the ability to set clear priorities in a fast paced, dynamic work environment.

Preferred Qualifications

· 15+ years in sales, business development, or partner management with a technology company, with at least 10 years in a people leadership capacity.

· Direct experience working with AWS consulting or technology partners, or have been an employee at a large AWS partner

· Developed and operated five or more global partner programs

· Advanced understanding of AWS, cloud architecture and infrastructure

· Inquisitive; will always ask questions to see the big picture or get a handle on the details

· Entrepreneurial, self-starter

· Proven ability managing cross functional teams and influencing global strategy.
Skills Location:

Singapore

Geography:

Asia Pacific

Capabilities:

Technology & digital

Industries:

Technology industries

About Us

Boston Consulting Group partners with leaders in business and society to tackle their most important challenges and capture their greatest opportunities. BCG was the pioneer in business strategy when it was founded in 1963. Today, we help clients with total transformation-inspiring complex change, enabling organizations to grow, building competitive advantage, and driving bottom-line impact.

To succeed, organizations must blend digital and human capabilities. Our Read more
diverse, global teams bring deep industry and functional expertise and a range of perspectives to spark change. BCG delivers solutions through leading-edge management consulting along with technology and design, corporate and digital ventures—and business purpose. We work in a uniquely collaborative model across the firm and throughout all levels of the client organization, generating results that allow our clients to thrive.

Practice Area Profile

BCG's Technology Advantage (TA) practice focuses on helping clients deliver competitive advantage and business superior performance through the use of data, technology and digital. TA is the fastest growing practice at BCG and at the heart of the strategic impact we have with our clients. Our consultants and experts globally work across all industries and provide deep experience and expertise across a number of topics including: * Digital Transformation * Data & Digital Platforms * Software & Agile * Digitizing the Tech Function

Role Profile

The responsibilities will fall broadly into two areas:

Client Delivery (focus area)

Leading small but high impact consulting teams and owning content and day-to-day client interactions

Re-scope clients strategies to include digital focus in business strategy

Leading digital benchmarking engagements also across several clients in parallel

Educate and inform clients proactively about state of the art digital technologies and how it can bring value to their business

Providing expertise and support in driving Digital transformation projects (e.g. accompany BCG consultant in business process digitization cases) and specifically on key digital subjects (e.g. Mobility, e-commerce, internet of things, etc.) and technical specialist (e.g. DevOps, Agile, etc.)

Define the digital organization (e.g. Governance model, ways of working, Talent acquisition, new career track, etc.)

Lead role in presenting key findings to C-level executives

Actively building and managing multiple senior client/stakeholder relationships throughout the strategy development and decision making process

Topic and Practice Development

Contribution to the development of go-to-market digital offerings, methodologies, toolkits, benchmarks, and enablement material for the Digital transformation and DAI topics

Contribution to the development of Digital Transformation and DAI intellectual capital for publication and/or internal BCG use e.g. emerging technology trends

Marketing of go-to-markets both internal on BCG practice area meetings, master classes, consulting trainings and external on leading industry and digital conferences

Education and Qualifications:

Preferred advanced degree in Management and Business Studies, Electrical, Mechanical or Computer Engineering, Computer Science, Business Information Systems, Artificial Intelligence and Machine Learning, Data Analytics, Telecommunications, Physics or Mathematics - graduate of a leading engineering school would be a plus

Strong academics from top-tier institutions (top 10% of class)

Your Qualifications

We are looking for Expert Project Leader to join our Digital Transformation and Digital Acceleration Index team. They will work as part of BCG teams in a wide range of challenging client engagements with some of the leading firms globally. The successful applicant has deep knowledge and experience leading large scale Digital business transformations. The candidate brings the ability to translate and deliver on the digital vision of an organization hoping to establish itself as an innovative player in the digital world. More specifically, the ideal candidate will possess:

3-5 years consulting experience in delivering value for clients or alternatively 5-10 years industry experience with leading projects in any of the following areas

Successfully designed and executed digital strategies reshaping customer experience as a result

Solid understanding and implementation experience in upcoming digital trends and how digital impacts whole industries and disrupts traditional business models

Solid experience in (IT) benchmarking and/or how to develop digital maturity assessments

Have influenced user experience using digital channels in an omni-channel fashion integrating all digital touch-points

Experience in digitization and potentially automation of core business processes and end-to-end digitization across the value chain

First experience with creating digital business models and identifying digital growth opportunities, thereby going beyond corporate boundaries, but to think in digital ecosystems

Experience taking strategy to implementation with experience selecting tools and applications, to advising on next generation IT infrastructure, to creating custom web and mobile apps through rapid prototyping

Enablement experience to inject the digital DNA on a corporate level – and to enable the organization for digital incl. governance, cultural change, people topics and digital education

Experience in disrupting traditional business models as a digital attacker

Exposure to agile methodology and agile deliverables (storyboards, wireframes etc..) with an understanding of agile engineering practices

Implementation experience in Big Data discipline and Internet of Things (IOT) is highly desired

Ideally several years work experience as Chief Digital Officer, Start-up CIO/Head of product, CMO of digital outfits, customer strategists, or Project Leader at digital boutiques or at digital think tanks

Experience addressing business challenges leveraging Technology solutions

Exposure to deep dive IT diagnostics, experience identifying value creation opportunities

Good understanding of the technology side of digital and enterprise architecture principles

Date Posted:

05-Feb-2020

Boston Consulting Group is an Equal Opportunity Employer. All qualified applicants will receive consideration for employment without regard to race, color, age, religion, sex, sexual orientation, gender identity / expression, national origin, disability, protected veteran status, or any other characteristic protected under national, provincial, or local law, where applicable, and those with criminal histories will be considered in a manner consistent with applicable state and local laws.

BCG is an E-Verify Employer. Click here for more information on E-Verify.
Skills
As a member in the Cyber Security Group, you will play a key role in supporting the transformation of government ICT Security policies. You be a change agent to support the adoption of new technologies and to influence through policy positions, a risk based approach towards cyber security controls.
What to Expect:

Lead or Support the formulation of progressive ICT Security policies to ensure continuous and relevant protection of Government Read more
ICT assets
Promote awareness of security issues and communicate security principles among management and stakeholders, address policy queries and exemption requests
Conduct the measurement of security health posture of Agencies and provide analytical studies and trending of key risk indicators
Support limited scale security projects when called upon
Support system vulnerability assessments
To work with the operational and implementation teams to identify, qualify, quantify and agree proposed mitigation plans against any identified risks and that those risks have been captured with mitigation plans.
Maintain security and risk governance through risk governance review meetings directly with the project
Act as a point of security escalation

How to Succeed:

Degree in Infocomm Security, Computer Science, Computer/Electronics Engineering or Information Technology with at least 3 years' of IT experience in security roles
Hands-on experience in one or more of the following security areas will be advantageous: network design, application development, Internet of Things, cryptography
Prior experience influencing and defining IT controls and practice
Possess CISSP and/or CISA certifications
Knowledge and experience of IM8/NIST/IS0 27001/2 policies /standards
Strong presentation and communication skills
Ability to simplify complex topics into clear measurable key indicators
Skills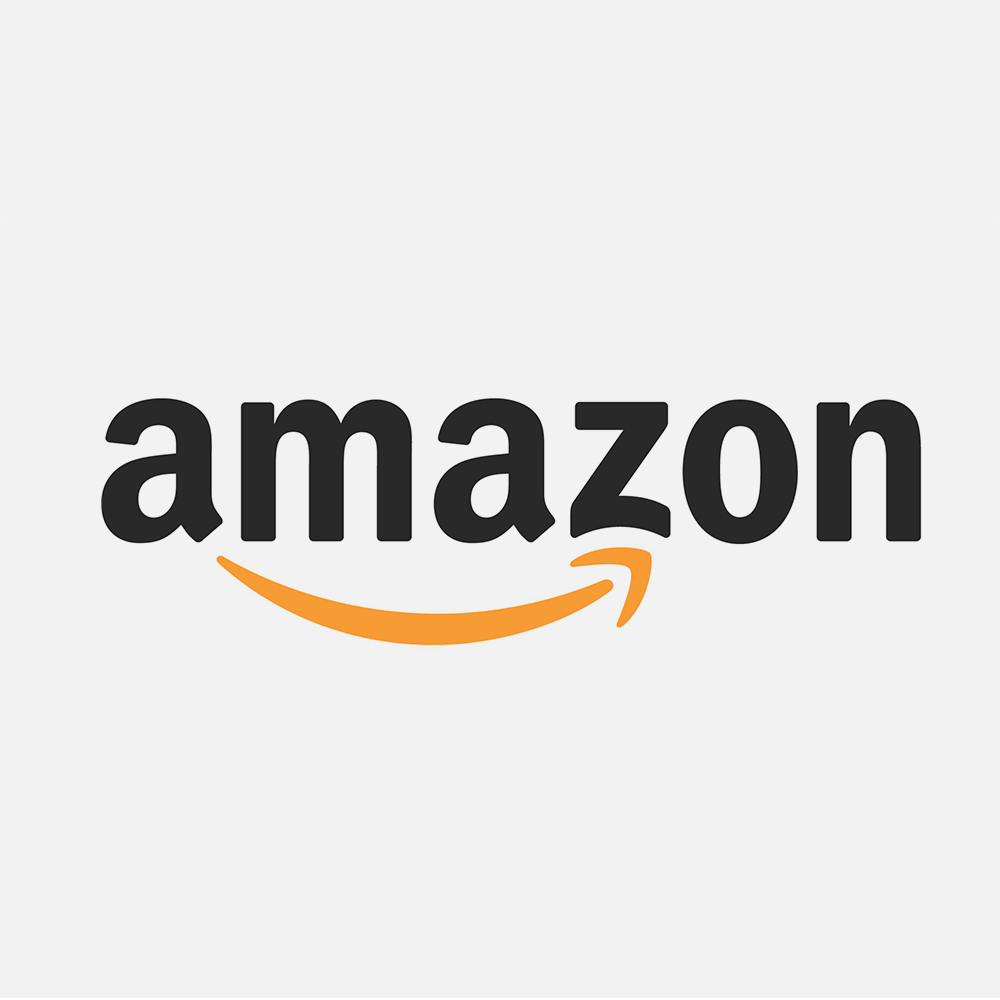 This is an ideal role for someone who has experience working for a global systems integrator, a large IT consulting firm, or a Fortune 1000 company. In this role, you will develop the technical capabilities of our Global System Integrators (GSIs) so they can be successful in the cloud. Working with these large partners is a team effort that will require influence and coordination with many stakeholders. You Read more
should be just as comfortable talking storage and networking with the VP of Infrastructure or continuous deployment with the DevOps team, TCO with the CFO, and cloud strategy with the CIO. If you are a problem solver with a broad technical skills, and have the ability to drive technical initiatives and cloud migration projects with the GSIs you will enjoy this role.

In this technical role, you will architect enterprise-grade Amazon Web Services solutions, own the technical relationship and deliverables for a GSI, develop and execute multi-day workshops, lead white boarding sessions, author white papers and blog posts, and respond to complex technical inquiries including RFPs. You will have the opportunity to dive deep on our Amazon Web Services technologies and will work side by side with some of the top technical talent in the industry. The preferred location for the individual is Singapore.

Roles & Responsibilities:

·

· Technical leader and trusted adviser in the area of cloud computing for our partners

·

· Work closely with Partner Development Managers to drive field level engagements

·

· Assist global system integrators earn the trust of customers by delivering multi-day technical workshops, lead white boarding sessions, executing on Proof of Concepts, and contributing to the construction of performant, scalable, secure, and highly available AWS solutions

·

· Demonstrate a bias for action and deep technical skills by authoring joint technical whitepapers with GSIs, technical case studies, and enterprise focused blog posts

·

· Dive deep on AWS Services as you develop reference architectures, presentations, and respond to RFPs

·

· Exhibit a combination of technical vision, creativity, technical acumen, and deep AWS technical skills by jointly designing and developing industry and vertical solutions

·

· Assist partners define the approach, tools, and end state architecture as they migrate customers to Amazon Web Services

Basic Qualifications

· Expertise in four of these technology areas: relational databases, analytics, big data, IoT, enterprise applications, applications and web servers, application security, networking, data encryption, storage, or application development.

· Past experience leading white boarding sessions and delivering multi-day workshops to architects, operations staff, developers, and cloud technologist

· Demonstrated ownership of a large IT project or software development effort

· Experience writing technical training course content, white papers, technical articles, or blog posts

· Demonstrated ability to think strategically, and act tactically, about business, product, and technical challenges

· Technical breath and depth:

· Technology Breadth: Demonstrate architectural best practices applied across a breadth of technologies to solve organizational problems, articulate views/roadmaps for future development, and understand the interaction between infrastructure, operations, and development

· Technology Depth: Demonstrate detailed knowledge of concepts, implementation, patterns, and issues of at least four technology areas

· Experience designing and implementing enterprise-grade architectures for Fortune 1000 companies

· Highly technical and analytical, possessing 10 or more years of related experience

· BS level degree required, computer science, business or math background preferred

Preferred Qualifications

· Broad based technology experience including: cloud computing, data warehousing, applications development, DevOps, IoT, relational databases, noSQL databases, MapReduce, analytics, networking, security, storage, compute, continuous deployment, and management and monitoring

· Experience executing large scale data center transformation or application migration and modernization projects

· Cloud and/or AWS experience; AWS Certified Solutions Architect - Professional/Associate Level, AWS Certified Developer - Associate Level, AWS Certified SysOps Administrator - Associate Level

· Microsoft, Oracle, or SAP hands on experience or certifications

· Experience working with/for Global Systems Integrators and knowing the market landscape

·

· Visible IT Industry thought leadership on relevant topics related to enterprise IT infrastructure

· International technical sales and delivery experience w/ global F500 enterprise customers and partners

· Use of AWS services in distributed environments with Enterprise Software

· Advanced degrees in engineering and/or business
Skills As part of Aztech's expansion, we are looking for innovative and dynamic Marketing Executive with a drive for excellence to be part of our growth journey.What we offer: Excellent opportunity for career advancement and growthAn environment that encourages continuous professional developmentCompetitive remuneration packageAttractive Staff DiscountsEmployee engagement and development programsThe Job Role: Execution of marketing campaigns, promotions, advertising, public relations, media communications, events and social media marketing for Aztech Read more
Electronics businessAssist in the development of the communication plans, content and materialsManage external interactions on digital platformsTo be the virtual personality of the companyTo respond timely to customers enquiries on social mediaAnalyze and research on new market trends, business opportunities and market segments in global and local landscapeMeasure and report performance and ROI of digital marketing campaignsCoordinate product launches, trade shows, exhibitions and customer eventsWork closely with Design team to conceptualize and develop marketing collateralsRequirements: Diploma / Degree in Marketing/Communications/PR related discipline1 to 2 years of relevant experience in digital marketing, social media, PR (for IT/consumer electronics industry)Interest in Networking, IOT or Electronics productsAbility to work in a team, with a keen eye/attention to detailExcellent verbal and written communication skills, good interpersonal and coordination skillsGood understanding of new media platforms, social networking and emerging media opportunitiesGood in copywriting and press release for new product launchesFluent in English and Mandarin for coordination with Chinese speaking stakeholdersJob Types: Full-time, PermanentExperience:Marketing: 1 year (Preferred)Location:Singapore (Required)Work Remotely:Temporarily due to COVID-19
Skills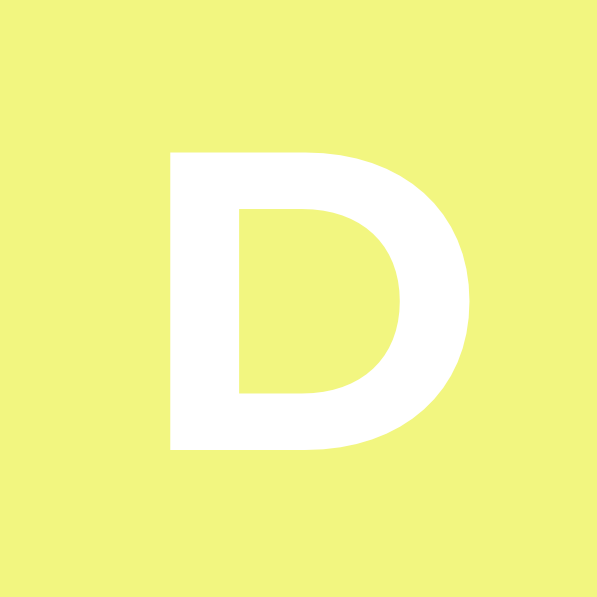 Key Responsibilities

To define project plan for the execution of the project.

Manages the identification, resolution and escalation of project risks and issues.

Plans and executes project communications ensuring timely and accurate distribution of information, documentation.

Updates the PMO with the status.

Create project documentation.

Interface with the partners for project activities.

Ensures consistency and adherence to Dell standards, processes, and policies for all projects.

Skills

Possess excellent written, verbal and formal presentation skills in English, with Read more
strong interpretation skills.

Knowledge of tools Microsoft Project, documentation tools Excel, Word, Power Point etc.

Good understanding of IT Project Management principles and techniques.

Education/Experience

A Bachelor's Educational qualification in Technical field with 5+ years of related experience in a professional role;

Experience in managing or coordinating project tasks.

Have previous development experience.

Additional Notes

Consideration of following is given as an advantage

Singaporean Citizen.

Have good understanding of one or more of the IOT, CCTV, Video Analytics, Surveillance related technology or projects.
Skills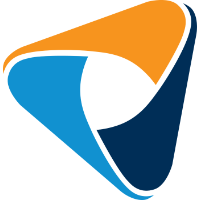 Introduction to the role: The Digital Workplace team as part of Core Services Engineering organization, has an opening for a contract Program Manager to join the team, responsible for the deployment of digital workplace applications, for Real Estate projects (i.e. New Offices, Office Relocations, Office Expansions etc.). The Position: Managing digital workplace application deployments for multiple Real Estate projects, across Asia. This includes Smart Building, Digital Twin, and Read more
Skills