Sign in or register for a JobTech account.
Jobs that require

iot

skill COMPANY DESCRIPTION

As you know, SAP's vision is to help the world run better and improve people's lives.

As THE cloud company powered by SAP HANA®, SAP is a market leader in enterprise application software, helping companies of all sizes and industries Run Simple.

We empower people and organizations to work together more efficiently and use business insight more effectively. SAP applications and services enable our customers to operate profitably, adapt Read more
continuously, and grow sustainably.

At SAP, we believe in the power of collaboration and empower our employees to perform at their best in an environment that encourages free and open expression of ideas. Here, you work alongside creative thinkers who share your interests, while turning big ideas into reality for our customers. With innovative job training, mentors to help you grow, and the flexibility to balance your work and personal life, you're able to build your career. It's no wonder that some of the sharpest minds from around the world are working for a company that is consistently recognized as a global top employer.

Key Areas of Responsibility and Tasks

The Head of Finance Advisory is the overall leader co-ordinating all advisory services related to Finance Transformation in South East Asia The position requires a combination of strategic and practical experience. The lead needs to have capabilities in the following areas

Ability to act as a trusted advisor for a Chief Financial Officer and provide guidance on finance transformation

Deep knowledge of financial processes and best practices on how to optimize them

Strong understanding of the SAP suite, in particular S/4 Hana

The leader is expected to execute activities in the following areas:

Leadership

Demonstrates thought leadership in digital finance and the benefits of digital for the CFO team

Oversees several opportunities and delivery of projects

Acts as a coach / buddy and role model for more junior colleagues

Coaches client executives and senior leadership

Actively participates in the global and APJ finance advisory community

Orchestrates several functional and advisory resources at each engagement

Advisory / Delivery

Responsible for own and project team capacity planning & team leadership

Evaluates and creates proposals on IT roadmaps, Enterprise Architecture, Finance Transformation, Shared Services etc.

Independently executes complex projects or programs

Involved in different areas and roles along the program

Manages diverse teams and expectations

Responsible for project success and results

Conducts value-based business cases for customers

Sales Support

Supports business development and license & services sales in alignment with SAP Service Strategy

Training and Knowledge Management

Contributes to a functional or business related community or practice, ideally leading such a work group or

Acts as a BTS Trainer

Drives Knowledge Management and Innovation activities

Acst as a Mentor for less experienced colleagues

Experiences & Language Requirements

Work Experience:

17 to 25 years' consulting experience (or equivalent business expertise)

Specialized Expertise:

Expert in at least one industry (Business Expert)

Expert in Finance Transformation

Expert in - Digital- Business Transformation topics: Business Process Management, Business Process Governance and Business Process Optimization, , Enterprise Architecture, Organizational Change Management, Value Management, Project/Program Management, Innovation Management, Strategic Roadmap Design, Cloud Transformation, TCO, Digital Transformation, Internet of Things (IoT) etc.

Well versed in Value Management

Managerial Expertise

Functional coordination of large teams (internal, external, virtual)

Act as a coach for colleagues, partners & customers

SAP Specific Expertise

Overall SAP Corporate Strategy and SAP Product Strategy Knowledge

Knowledge of the latest SAP Strategy and their related pillars including the capability to discuss this with the customer

SAP Product Knowledge

Advanced knowledge of:

SAP Product Portfolio (on premise and cloud solutions, S/4HANA) / SAP standard solution and service offerings

SAP Next Generation solutions and services (e.g. S/4HANA, Fiori (Mobility, UX), Cloud)

Industry Solutions (in related industry area)

SAP Product Roadmap (in related industry area)

SAPs Reference Architecture (Business/ Industry specifics, Application Reference Architecture)

Methodologies & Standards (desired, not mandatory)

Transformation Management Frameworks à SAP BTM² and other Project management methodologies and standards (PMI/PMBOK, PRINCE2 etc.)

Enterprise Architecture Frameworks, like TOGAF / SAP Architecture

Business Process Management Methodologies (e.g. BPR (Business Process Reengineering), TQM (Total Quality Management), Balanced Scorecard, Six Sigma)

Soft Skills

Professional Presentation & Pyramidal Thinking

Customer Communication & Presentation (Senior Mgmt. Level)

Meeting Moderation

Leadership & Management

Sales orientation

English: Fluent

Education

Master or equivalent

Professional Training & Certification

Ideal (not mandatory) Training & Certification Recommendations:

Trainings in multiple BTS disciplines like Business Innovation, Digital Architecture and Value Generation

For further training recommendations please visit the BTS Training curriculum

At least one Professional external certification, like PMI or an SAP internal certification, like

SAP professional Architect (Code: P_EA_1) is highly recommended

Plus: One SAP product certification is highly recommended

For further training recommendations like S/4HANA please visit the "Service and Support Academy "

Knowledge of SAP Internal Tools and Methodologies

SAP Value Lifecycle Manager

SAP Solution Explorer

SAP ADM (expert-based, design-based, assemble to order, industrialized)

SAP Activate

SAP Solution Manager

SAP Power Designer

One Service / Max Attention Next Generation

PBCs acting as BTL: Learning Map BTL

Alternative trainings and certifications according to development plan to be discussed with manager following topic focus & personal interest

SAP Tech Training

#DBSAPJ

WHAT YOU GET FROM US

Success is what you make it. At SAP, we help you make it your own. A career at SAP can open many doors for you. If you're searching for a company that's dedicated to your ideas and individual growth, recognizes you for your unique contributions, fills you with a strong sense of purpose, and provides a fun, flexible and inclusive work environment – apply now

.

SAP'S DIVERSITY COMMITMENT

To harness the power of innovation, SAP invests in the development of its diverse employees. We aspire to leverage the qualities and appreciate the unique competencies that each person brings to the company.

SAP is committed to the principles of Equal Employment Opportunity and to providing reasonable accommodations to applicants with physical and/or mental disabilities. If you are in need of accommodation or special assistance to navigate our website or to complete your application, please send an e-mail with your request to Recruiting Operations Team (Americas: Careers.NorthAmerica@sap.com or Careers.LatinAmerica@sap.com, APJ: Careers.APJ@sap.com, EMEA: Careers@sap.com).

Successful candidates might be required to undergo a background verification with an external vendor.

Additional Locations

:
Skills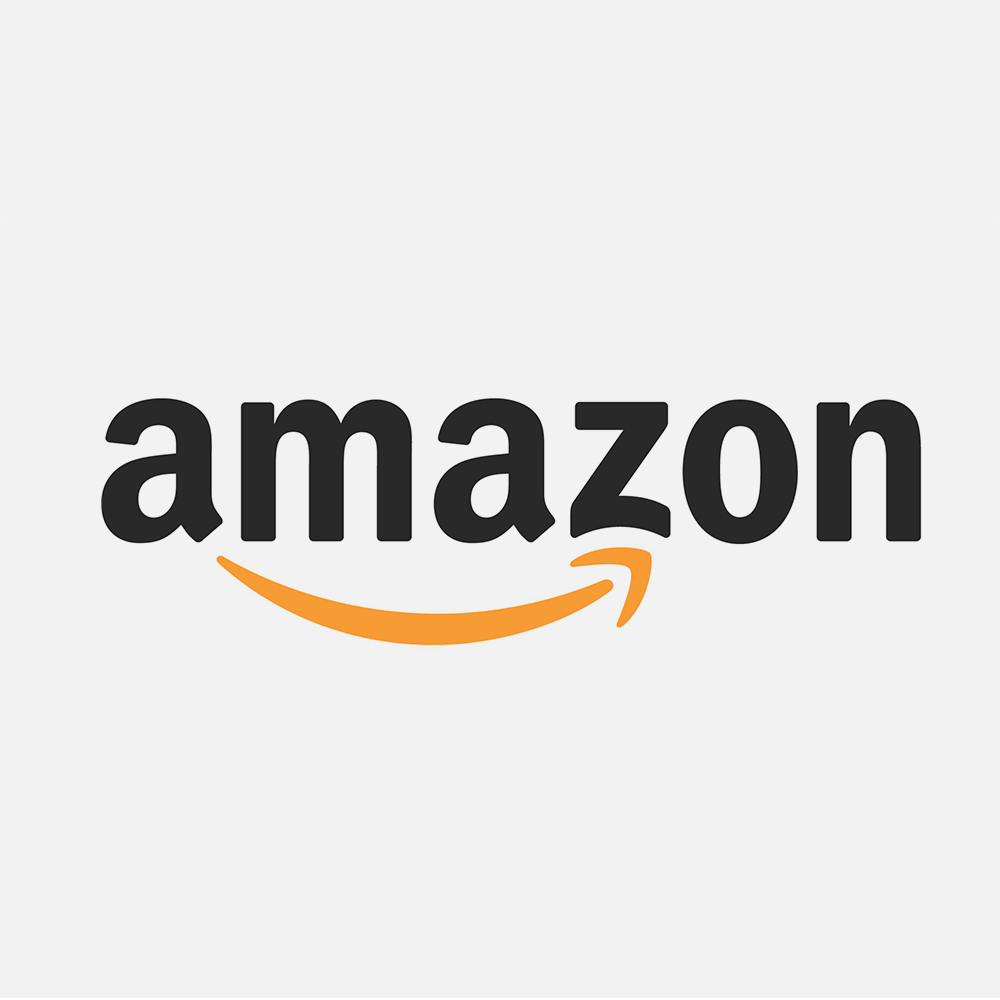 Would you like to lead the digital transformation of one of the largest market segments in ASEAN? Are you excited by the opportunity to drive innovation across the SMB segment in ASEAN? Do you have the business savvy, the technical insight, and the background necessary to work with the Owners/CXOs in the SMB Community to help further establish AWS as the leader in the cloud computing space?

As the Read more
SMB BDM, you will have the opportunity to help shape and deliver on a strategy to build mind share and broad use of Amazon Web Services (AWS) cloud computing platform within the SMB community. Your primary responsibility will be to define, build and guide the execution of the SMB strategy for ASEANA. This includes identifying, developing, and leading engagements with SMB CXOs to drive digital transformation via thought leadership, and demonstrating mechanisms to enable SMBs to foster innovation. You will work with a cross functional team focused on enabling the ecosystem supporting the SMB business segment. The role entails strategic business planning, building and nurturing strategic partnerships with channel partners & key SMB associations/chambers of commerce to drive relevant mindshare for AWS amongst SMB CXOs.

The right candidate will have demonstrated experience in developing digital innovation opportunities for customers and a proven record of accomplishment leading and driving multiple projects to meet customer business objectives. He/she will also have a customer-obsessed and collaborative approach, strong data and metrics bias, a good understanding of cloud solutions, and a passion for helping SMB customers transform their business using cloud technologies. A big part of this role is defining the strategy of market segments to, pursue, detailed engagement plans, gain mindshare and access to SMBs board level discussions. This leader must be able to effectively engage at the C-level and drive strategic business planning across all functions within AWS and our internal partners including business development, world-wide teams, product teams, marketing, training, etc.

Job Responsibilities

· Serve as a key member of the ASEAN Territory Business team in helping to drive overall AWS cloud market and technical strategy for SMBs.

· Identify key consulting, advisory, influence Partners and SMB associations who advise/influence SMB CXOs with respect to their technology needs, and drive engagement with these partners/firms.

· Define customer profiles, customer life cycle and engagement models for ASEAN SMB segment.

· Drive Innovation within industry verticals in helping partners build IPs and repeatable frameworks, which can move the needle for SMB customers.

· Work closely with territory business leadership team in identifying growth areas for the SMB business, identify roadblocks for growth and establish new partner engagements and solutions.

Basic Qualifications

· Good understanding of public and hybrid cloud platforms and the technologies customers are using to drive and deliver digital innovation.

· Passion about the SMB market and have deep understanding of how SMBs operate.

· The right person will be strategic thinker, analytical, and possess 10+ years of business development, strategic partnerships, or program/product management experience.

· Strong experience within and knowledge of the Management Consulting community.

· Strong verbal and written communications skills are a must, as well as leadership skills.

· Demonstrated ability to work effectively across internal and external organizations is key.

· Masters and/or equivalent executive level experience.

Preferred Qualifications

· 10+ years of relevant work experience in the enterprise/SMB and industry markets.

· Breadth and depth of experience in multiple industry markets and industry ecosystems.

· At least 3 years of experience in customer-facing digital innovation or equivalent consultative-selling role.

· Experience in the technology practice of large consulting firms.

· Strong business and financial acumen and negotiations skills.

· Deep knowledge of Amazon leadership principles and innovation mechanisms.

· Published thought leadership in digital transformation.

· Good working knowledge of AWS Services especially higher-level services that are the focus of customer innovation (AI/ML, IoT, etc.).
Skills Job ID:

72451

Required Travel

:Minimal

Managerial - No

Who are we?

If you're a smartphone user then you are part of an ever more connected and digital world. At Amdocs, we are leading the digital revolution into the future. From virtualized telecommunications networks, Big Data and Internet of Things to mobile financial services, billing and operational support systems, we are continually evolving our business to help you become more connected. We make sure Read more
that when you watch a video on YouTube, message friends on SnapChat or send your images on Instagram, you get a great service anytime, anywhere, and on any device. We are at the heart of the telecommunications industry working with giants such as AT&T, Vodafone, Telstra and Telefonica, helping them create an amazing new world for you where technology is being used in amazing new ways every single day.

In one sentence

You will be in charge on test execution, hands on validation and certification of the software readiness.

What will your job look like?

You will execute test procedures and/ or scripts either manually or by automated tools.

Tracks and reports on the test execution in a timely manner with attention given to

achieving a high level of quality.

You will gather and document the outcome of test executions and all information needed to support ongoing measurements and reporting on risks, defects, tests, and coverage.

You will analyze reports discrepancies to determine the root cause and will evaluate script failures at a high level.

You will compare and analyze system behavior vs. expected results/KPIs based on business and technical requirements. Identifies issues, proposes system improvements and performs repetitive test execution to resolve identified issues.

You will participate and contribute to internal design reviews of testing materials.

All you need is...

B.A. /B.SC in IT/ Computer Science/ Industrial Engineering/ Systems Analysis.

3-5 years of experience/knowledge in Programming, testing tools and testing methodologies.

Hands-on technical experience in testing of software projects.

Why you will love this job:

You will have the opportunity to work with the industry most advanced testing technologies and help customers shift into the new testing realities of the digital world.

You will have the opportunity to work in a growing organization, with ever growing opportunities for personal growth and one of the highest scores of employee engagement in Amdocs.
Skills
Company Overview:

If a culture of excellence, innovation and ownership is what youre searching for, consider putting your experience in motion at Flowserve. As an individual contributor, or as a leader of people, your enterprise mindset will ensure Flowserves position as the global standard in comprehensive flow control solutions. Here, your opportunity for professional development and industry leading rewards will be supported by our foundational commitments to the values Read more
of people first, integrity and safety. Thinking beyond opportunity and reward, at Flowserve, we are inspired by working together to create extraordinary flow control solutions to make the world better for everyone!

Position Description:

The position is for an experienced electromechanical/systems

senior engineer with background in embedded systems design, wireless sensor

devices, and edge device data collection and management. The ideal candidate has a hands-on attitude

with a blend of mechanical engineering and embedded sensor knowledge, and a proven

skillset for integrating and commercializing edge devices in industrial IoT

applications. Individuals with graduate level education

including MS or PhD in engineering are encouraged to apply.

Position Requirements:

Average proficiency working with mechanical CAD modeling

tools. Must be able to effectively

participate in generating drawings and schematics for sensor devices and

enclosures.

Must have fundamental skills related to software and/or

firmware development.

Ability to understand and interact with cloud deployed

solutions.

Strong experience working within PLM systems (e.g.

Windchill) and diligence following ECO/ECN processes.

Strong ability to create professional technical documents

supporting design materials and field support instructions.

Ability to relate sensor systems and edge data management

needs to the target applications.

Knowledge in designing enclosure layouts for

electrical/electronic assemblies.

Proven ability to apply design for reliability concepts.

Ability to work with a global team and can work non-normal

hours when needed.

Ability to relate to business/market driven technology

development.

Must have basic project management knowledge and the ability

to provide task specific scoping for planning purposes.

Experience working within phase-gate development processes.

Must have a drive to be resourceful for solving problems and

identifying an appropriate balance of sophisticated design with the application

need and targeted product tier.

Familiar with the classification of explosion proof or

intrinsically safe devices.

Preferences:

Mechanical,

Electrical, Electromechanical, or Mechatronic engineering degree (BS minimum).

5+ years of applicable experience designing and commercializing IoT edge sensor

systems.

Has field and customer experience.

High level of emotional intelligence.

Fundamental machine learning knowledge and/or techniques for developing time

series data algorithms.

Strong sense of ownership and dedication to getting the job done and with all

requirements completely met.

Self-starter and self-disciplined.

Thrives on new challenges and ability to become a subject matter expert.

Experience in developing intelligent edge devices.

Experience with cloud deployed solutions.

Experience with ATEX/IECEx certifications.

Must demonstrate effective communication skills.

Must

be willing to travel internationally.

Job Posting/Business Card Title:

Senior IIoT Electromechanical / Systems Engineer

Percentage of Approximate Travel Required:

60%

Primary Posting Location:

Singapore, Singapore

Job Posting Category:

Engineering/R&D

Employment Type:

Full time

Country:

Singapore

Auto req ID:

47848BR

Flowserve is an equal opportunity employer and makes employment decisions without regard to race, gender, disability or protected veteran status. Click here to learn more. Flowserve will also not discriminate against an applicant or employee for inquiring about, discussing or disclosing their pay or, in certain circumstances, the pay of their co-workers Click here to learn more.

If you are a qualified individual with a disability or a disabled veteran, you have the right to request a reasonable accommodation if you are unable or limited in your ability to use or access www.flowserve.jobs as result of your disability. You can request a reasonable accommodation by sending an e-mail to employment@flowserve.com. In order to quickly respond to your request, please use the words "Accommodation Request" as your subject line of your email. For more information, read the Accessibility Process.
Skills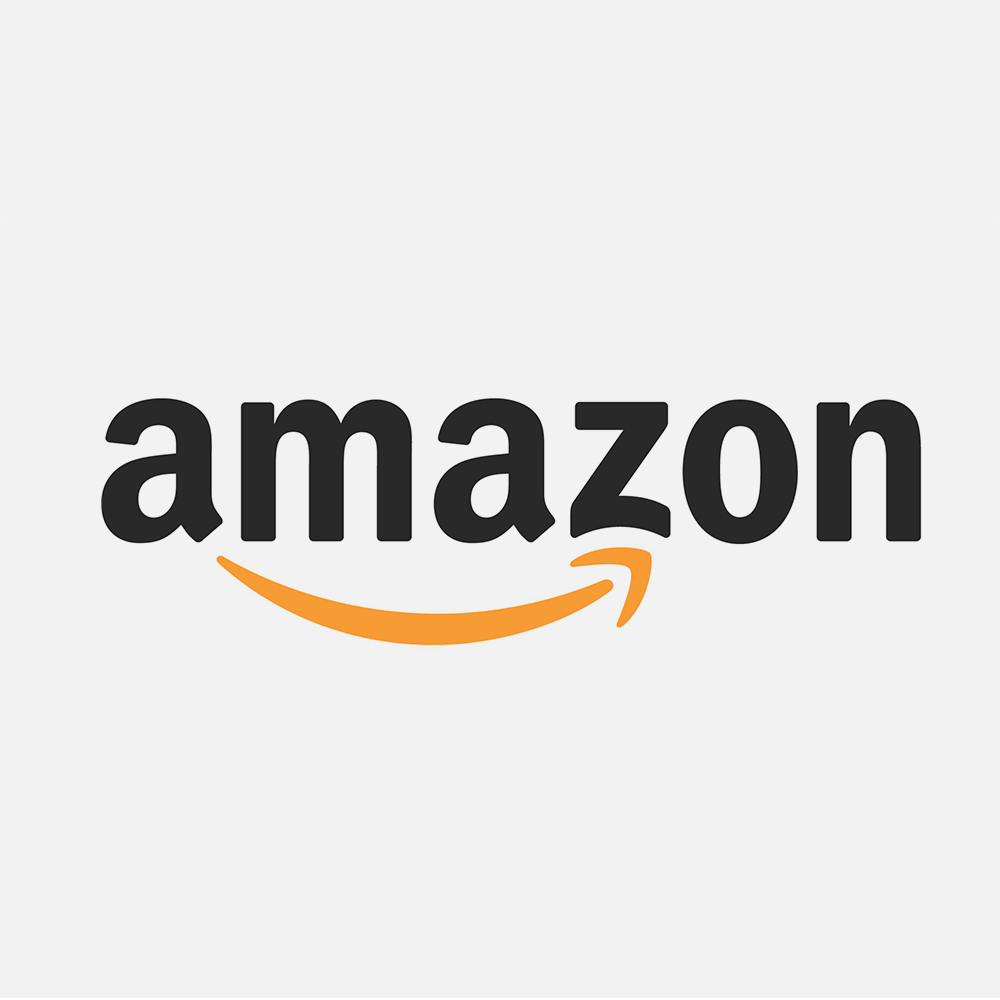 Internet of Things (IoT) is a rapidly growing technology that will impact virtually any industry, from consumer products, retail and healthcare to highly complex industrial engineering like automotive and aerospace. There are many challenges around the emerging IoT space, from multiple communication protocols, device SDKs, security, scalability, integration with the cloud platforms and mobile apps etc. AWS launched in 2015 a new IoT Service to answer to most Read more
of these challenges and help our customers designing and developing faster connected devices,

AWS IoT is a managed cloud platform that let connected devices easily and securely interact with cloud applications and other devices. AWS IoT can support billions of devices and trillions of messages, and can process and route those messages to AWS endpoints and to other devices reliably and securely. With AWS IoT, the applications can keep track of and communicate with all your devices, all the time, even when they arent connected.

Amazon is seeking an outstanding Solution Architect to join AWS IoT Partner team to support the rapidly growing and dynamic Internet of Things business.

As part of an agile IoT development team you will support AWS partners to enable them around the platform, develop prototypes and proof of concepts specific to their products and services for customers. So if you are someone who innovates, likes solving hard problems and working on cutting edge technology, we would love to have you on the team! The IoT development team is a hands-on team of Solutions Architects supporting AWS partners and their customers to build the first demos adapted to their specific IoT use cases and devices. The job is based in Singapore.

Basic Qualifications

· The successful candidate will have spent 3+ years of their career in customer facing roles with a proven record of earning trust as well as effective collaborations across multiple internal organizations and in interactions with partner and customers in the development or implementation of IoT solutions

·

· Experience working with end user or developers communities

·

· Bachelors Degree in Computer Science or related field

·

· Computer Science fundamentals with working knowledge of software development practices and technologies required. Advanced Degree a plus.

·

· Strong technical architecture, design, deployment and operational level knowledge of integrating IoT platforms, standards, protocols and devices

·

· Strong customer facing skills

·

· Strong public speaking and written communications skills. Past experience writing and publishing technical whitepapers desirable.

·

· Significant travel may be required across Asia Pacific region

Preferred Qualifications

· Professional experience in software development in C, C++, NodeJS / Javascript, Python

·

· Experience with database technology SQL, No-SQL as well as DW (Oracle, Teradata, Netezza, HDFS Hive etc.) and relevant data modeling practices

·

· Experience working with RESTful API and general service oriented architectures

·

· Proficiency in development on iOS or Android.

·

· Experience with AWS services highly desirable, particularly AWS IoT, Lambda, DynamoDB, SNS, S3, Machine Learning, Redshift

·

· An understanding of Machine to Machine (M2M), devices, cloud and field gateways, data analytics, web and mobile development, and many of the areas encompassed in an end-to-end IoT implementation.

·

· Understanding of any other technologies used in IoT: MQTT, RFID, Bluetooth LE, Zigbee, Cisco, Axeda, Thingworx, Wind River, SCADA.

·

· Ability to handle multiple competing priorities in a fast-paced environment

·

· Ability to design and develop technical enablement training and workshops to specialised audience

·

· Proactively and continually improve knowledge of AWS relevant technologies, and use this knowledge to deliver high quality, repeatable solutions and design patterns
Skills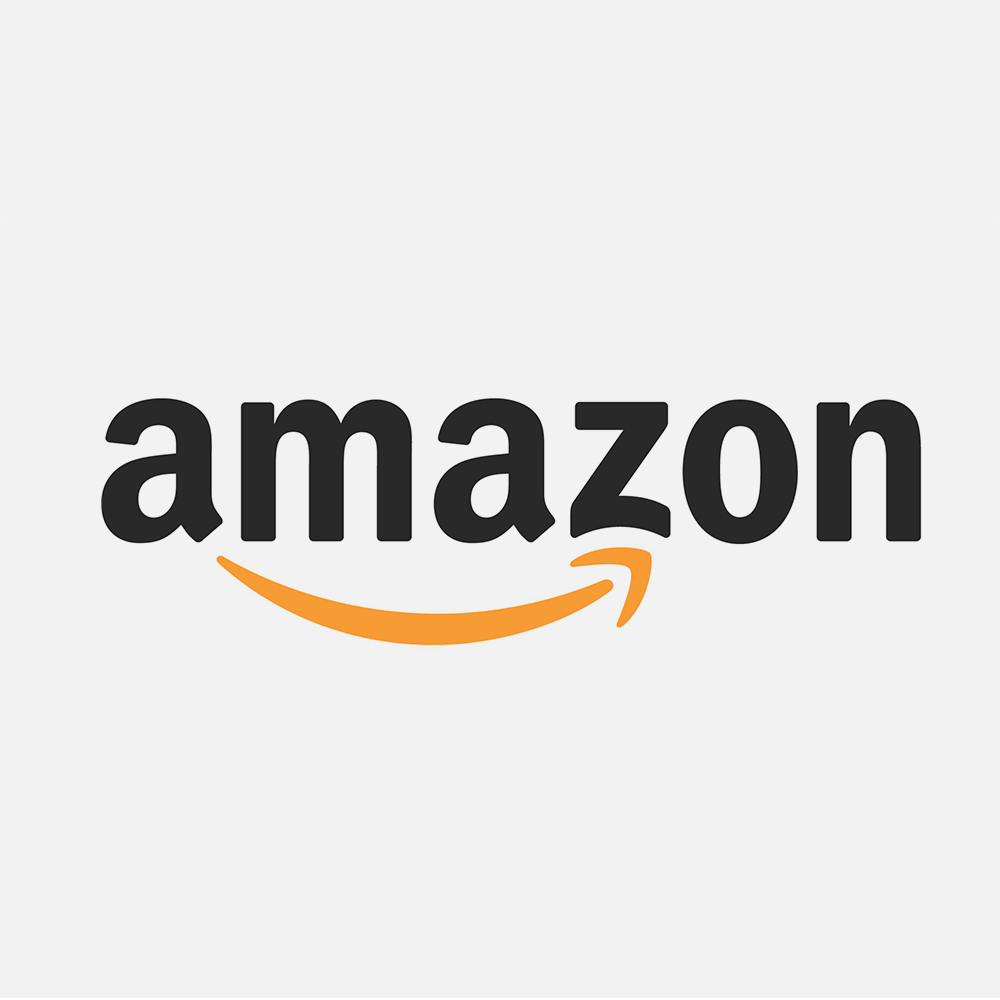 Would you like to help our customers innovate like Amazon and deliver breakthrough experiences for their end customers? Would you like to pioneer the use of cloud services to help drive innovation? Would you like to be part of building a fast-growing program to worldwide scale?

As a business development manager for Digital Innovation, you will have an exciting opportunity to lead customer engagements and shape and deliver the Read more
Digital Innovation program, working with other Asia Pacific BDMs and ASEAN country teams, and worldwide program leadership. Your primary responsibility will be to identify, develop, and lead engagements with Enterprise customers engaging line of business and C-suite leaders, qualifying opportunities, leading innovation workshops utilizing Amazon mechanisms like Working Backwards, and driving resultant prototypes and scaled solutions. In addition, you will build and participate in mechanisms for tracking engagement impact for customers and for AWS, and use your experience to help improve our engagement model.

You must be comfortable working in a fast-paced and entrepreneurial enterprise technology sales environment, and working with cross functional teams as many parts of the program will have interdependencies with other teams within AWS. Typically cross-functional collaboration includes sales leadership, vertical business development teams, solutions architecture, marketing, partners, professional services, and sales enablement.

The right candidate will have experience delivering Digital Innovation programs for enterprise customers. This includes demonstrated experience in developing digital innovation opportunities for customers, a proven track record of leading and driving multiple projects to meet customer business objectives, excellent project management skills, a customer-obsessed and collaborative approach, strong data and metrics bias, a good understanding of cloud solutions, and a passion for helping customers transform using cloud technologies.

·

· Work with sales leadership to identify and qualify customers for the Digital Innovation program

·

· Develop C-suite and line-of-business relationships with leading innovators within customer organizations

·

· Deliver high quality workshops using Amazonian innovation mechanisms like Working Backwards to identify specific end-customer problems or opportunities and articulate in a press release

·

· Lead and coordinate translation of those solutions into working cloud prototypes, working with relevant engineering and services teams, and partners where appropriate

·

· Build value propositions/ business cases

·

· Train & enable local sales teams to help qualify customers, and in some cases lead elements of the digital innovation engagement

·

· Effectively track and articulate the value of engagements underway, and major wins

·

· Share knowledge effectively across the WW team

·

· Help develop and improve the Digital Innovation engagement model based on engagement experience

·

· Work with the Partner team to identify, engage and enable partners who can accelerate our approach to digital innovation

·

· Conduct customer briefings, present at customer events, further AWS solutions-led thought leadership in the industry domains

Basic Qualifications

· 10+ years of relevant work experience in the enterprise and industry markets. Breadth and depth in multiple industry markets and industry ecosystems

·

· Familiarity with Amazonian innovation principles and mechanisms, notably customer obsession and working backwards.

·

· Experience with training, enablement and accreditation.

·

· Passion for enterprise market deep understanding of how enterprises operate and the characteristics of large and global businesses

·

· Ability to multitask and manage portfolio of projects - work prioritization, planning, collaboration, and management

·

· Operational excellence mind-set and experience. Data driven. Excellent problem-solving skills. Adept at simplifying complexity and developing scalable propositions

·

· Proven track record of taking ownership and driving results. Ability to effectively lead and work with a variety of organizations, management levels, cultures, and personalities

·

· Exceptional interpersonal and communication (both written and verbal) skills. Experience communicating with both technical and non-technical stakeholders across multiple teams

·

· Education Bachalors or above required; additional qualifications in relevant areas highly desired

·

· Strong business and financial acumen and negotiations skills

·

· Deep knowledge of Amazon leadership principles and innovation mechanisms

·

· Published thought leadership in digital transformation

·

· Good working knowledge of AWS Services especially higher level services that are the focus of customer innovation (AI/ML, IoT, etc.)

·

MBA or equivalent

Preferred Qualifications

· 10 years of experience in customer-facing digital innovation or equivalent consultative-selling role

·

· 10 years of experience of business development in enterprise technology

·

· 5-8 years experience in public and hybrid cloud platforms, and the technologies customers are using to drive and deliver digital innovation.
Skills Roles & ResponsibilitiesThe successful candidate will be spearheading the development of next generation MCTTM platform, that is able to support IIoT and Cyber-Physical Production System requirements in a flexible manner. The role would include:
· Development of roadmap for IIoT system architecture of the platform, including commercial deployment for wired and wireless sensors, data acquisition gateways and aggregations, Edge computing, high speed networks, data center and cloud analytics, cybersecurity Read more
technologies, etc.
· Highly knowledgeable in IoT or IIoT needs and able to incorporate these needs into the platform, including network and security considerations
· Able to design based on micro-service architectures with considerations for data centric architectures
· Experience and highly adaptable to new IT needs like AI, machine learning and big data
· Experience in architecting systems based on adaptable architecture and micro-service concepts
· Knowledgeable in network design to incorporate network considerations into the system architecture
· Ability to weave existing cyber-security solutions into the platform considerations
· Familiarity with blockchain and its associated technologies, Industry4.0 standards and concepts will be an added advantage

The following qualities in the candidate will be highly preferred:
· Able to work with different needs of various stakeholders
· Quality focus and customer centric
· Able to plan, coordinate and be an independent worker, yet work in a team environment
· Able to provide suggestions and innovations for improvements
· Able to understand new needs and adapt the network capabilities to support arising new needs
Skills Job ID:

73260

Required Travel

:Minimal

Managerial - No

Who are we?

If you're a smartphone user then you are part of an ever more connected and digital world. At Amdocs, we are leading the digital revolution into the future. From virtualized telecommunications networks, Big Data and Internet of Things to mobile financial services, billing and operational support systems, we are continually evolving our business to help you become more connected. We make sure Read more
that when you watch a video on YouTube, message friends on SnapChat or send your images on Instagram, you get a great service anytime, anywhere, and on any device. We are at the heart of the telecommunications industry working with giants such as AT&T, Vodafone, Telstra and Telefonica, helping them create an amazing new world for you where technology is being used in amazing new ways every single day.

In one sentence

The Professional Services Specialist is a highly trained product expert responsible for end-to-end product deployment.

What will your job look like?

You will review the business and technical requirements with customers, providing solutions that best address the customer's needs.

You will use your expert ability to write, review, and test detailed design documents, performing configuration and customization of code.

You will provide technical support during all phases of a project and advices the customer's technical personnel at all levels of: coding-related best practices, design-related best practices, use of product features, HW and deployment architecture, application and 3rd-party configuration and tuning, on-going production monitoring, etc.

You will provide estimates, leading the project, developing the customizations and writing the demo scripts / storyboards.

You will install and configure products in internal labs (ST), customer labs (UAT/Performance), and customer production environments.

You will help us to integrate Amdocs products with third party applications within commercial customer networks.

You will create and deliver customized functional training to the customer as well as to other internal organizations.

You will oversee end-to-end non-functional/performance testing, from test design up to an including test scenario implementation and analysis and result reporting.

You will perform connectivity validation of related system components, review results with the customer and the customer's vendors, and provides relevant technical input to project status reporting.

You will lead and screen all defects/incidents during the project, directing them to the relevant owner and following up on their handling.

All you need is...

Broad technical experience in SW and/ or HW engineering: scripting, configuration, tuning, networking and installation.

Experience in communicating and negotiating with customer personnel and management, up to the CxO level.

Extensive experience in development, including work in Agile development environments.

Progressive experience in delivering and/or supporting complex software solutions and service/ product implementations.

Experience and knowledge of telco networks, platforms, standards and business processes.

Bachelor degree (4 year program) in Computer Science, Engineering or equivalent

Why you will love this job:

hy you will love this job?

You are great at end-to-end product deployment and working with customers and we have great products and large global customers. What are you waiting for? This job is for you!

You will be a key member of a global, dynamic and highly collaborative team with various possibilities for personal and professional development

You will have the opportunity to work in multinational environment for the global market leader in its field
Skills Location:

Bangkok, Ho Chi Minh, Jakarta, Kuala Lumpur, Manila, Singapore

Geography:

Asia Pacific

Capabilities:

Lean & manufacturing, Operations

Industries:

Engineered products & infrastructure, Metals & mining, Process industries & building materials

About Us

Boston Consulting Group (BCG) is a global management consulting firm and the world's leading advisor on business strategy. We partner with clients from the private, public, and not-for-profit sectors in all regions to identify their highest-value opportunities, address their most critical challenges, and transform Read more
their enterprises. Our customized approach combines deep insight into the dynamics of companies and markets with close collaboration at all levels of the client organization. This ensures that our clients achieve sustainable competitive advantage, build more capable organizations, and secure lasting results. Founded in 1963, BCG is a private company with more than 90 offices in 50 countries. For more information, please visit bcg.com

Practice Area Profile

The Operations Practice (OPS) Area is one of BCG's largest functional practices. We help our clients create competitive advantage by enhancing their performance and building strategic capabilities. BCG's expertise in Operations covers the following areas - supply chain management, procurement, manufacturing, service operations, cost efficiency, operational transformation, research & product development, program and project management, all with a strong digital and analytics overlay.

Role Profile

Client Delivery (focus area)

Working jointly with BCG and high impact client project teams, bringing expertise to the team and to the client on site

Working independently at a module level on select topics

Support case teams, especially those with need for deep expertise and a hands-on approach

Contribute to the quality of the work, question results with sanity checks and with the project team

Educate and inform clients proactively about state of the art technologies, methodologies and tools and how it can bring value to their business and, in particular, operations

Lead role in presenting key findings to C-level executives

Topic and Practice Development

Contribution to improvement of methodology, tools, enablement material and topic development on areas of expertise

Develop and contribute to BCG's intellectual capital - working on BCG knowledge content projects to develop new techniques and/or capture new ideas as well as casework experience

Contribute to BCG Practice Area publications

Drives the Business Development of BCG Ops

Proactively identifies and cultivates a network of potential clients, and strategies to win new business

Generates business development leads to grow the pipeline

Creates awareness of BCG expertise and capabilities to the external community; participates in key industry forums, including presenting on topics relevant to senior management

Our Expert Consulting Track (ECT)

The Expert Consulting Track (ECT) is vital to BCG's ability to successfully meet our clients' demand for deep expertise and advanced technical capabilities. Experts deliver next-level impact for BCG's most complex and cutting-edge client challenges. Experts focus on developing BCG's thought leadership, commercial capabilities, and intellectual property assets; and their work is essential to our delivery model. Working as part of a multidisciplinary team to bring the 'best of BCG' to our clients, Experts come from diverse backgrounds, with expertise often gained outside of BCG in industry, academia, or specialized consulting.

Your Qualifications

Preferred advanced degree in Engineering, Science and/or Business Administration. Other advanced degrees are accepted as well, e.g. Law, Mathematics, Physics; from top-tier institutions.

Work experience of 8+years in operations or industrial sector and consulting with focus on operations topic.

Experienced in digital strategy deployment and use of automation/ robotic tools in an industrial business

Specific operations knowledge, especially on the topic of Industrial Revolution 4.0

Deep industry expertise in IR4.0 initiatives and strategy (IoT, AI, machine learning..)

Strong expertise in operational digital transformation, robotics and automation of operational processes and technology advances in a process environment.

Date Posted:

05-Mar-2019

Boston Consulting Group is an Equal Opportunity Employer. All qualified applicants will receive consideration for employment without regard to race, color, age, religion, sex, sexual orientation, gender identity / expression, national origin, disability, protected veteran status, or any other characteristic protected under national, provincial, or local law, where applicable, and those with criminal histories will be considered in a manner consistent with applicable state and local laws.

BCG is an E-Verify Employer. Click here for more information on E-Verify.
Skills Job Position ID:

321

Senior Consultant SAP FS-CD

msg global solutions Asia Private Limited

Location:

Singapore, SG

Employment Type:

Full Time

msg global is a consulting and system integration company focusing on the insurance business. We are looking for a Senior Consultant with specialist skills in SAP FS-CD in Singapore. You will collaborate with other msg global project teammates and apply your strong knowledge of the insurance business processes for specification, development, testing and documentation for Read more
SAP implementation.

What will you do?

Basic understanding of Insurance Business Processes

Design of integrated system landscapes

Participate in process flow analysis and redesign

Design of transition maps, road maps, implementation, integration and migration strategies

Leading feasibility studies

Provide functional consulting expertise to our insurance and reinsurance clients

Provide current Best Practice and Third-Party Solution alternatives as a part of Functional Design Document

Coordinate with business process owners, functional and technical staff to design, customize and implement SAP for Insurance system solutions to meet customer requirements

Strategic/ Architectural support of on-going implementation projects

Facilitate Complex Issue Resolution that may arise during Implementation

Lead User Acceptance Testing Effort

Participate in Training, Design, Documentation and delivery efforts in alignment with the Project Manager

Participate in Internal Projects as necessary

Willing to travel to Client Location up to 80%

What experiences you should have?

University degree in information technology, computer science or business administration

Basic knowledge of Insurance solutions

Knowledge of Service-Oriented Architecture

Ability to manage complex initiatives with minimal oversight

Very strong analytical and conceptual skills as well as a distinct willingness to learn

Ability to be creative, flexible and adaptable to a changing work environment

Superior customer focus and service-based attitude, being used to a self-dependent approach to work

Strong communication skills and strong presentation confidence - Excellent written and spoken English language skills;

Operational knowledge and project experience in package based implementation methodologies like ASAP

SAP for Insurance product knowledge

Experience working with clients and functional resources

Practical Project Experience in Business Consulting

Excellent SAP FS-CD knowledge in both Life and P&C domain, with minimum 3 End-to-End implementation experience.

What do we offer?

A challenging and multi-cultural working environment with experienced teams

Highly competitive compensation packages including incentive payment and private medical insurance

International exposure, internal and external training to help you further develop your talents

A team in which the core values are collaboration, thought leadership and entrepreneurship

About msg global solutions

msg global solutions is a systems integrator, software development partner and managed services provider focused on SAP solutions for accounting, finance, regulatory reporting, performance management, customer experience and IoT. Operating from offices across the globe and growing, our expert teams help clients achieve operational efficiency and improve decision-making capabilities. While the heart of our expertise is in the financial services sector, our solutions are utilized in a wide range of industries.
Skills