Sign in or register for a JobTech account.
Jobs that require

it security system

skill

Responsibilities:
Work with various IT infrastructure and business applications teams and external vendors to ensure adherence to the IT security policies and processes eg. patching, CIS standards compliance, windows standards compliance
Support the Vulnerability Management Programme within the organisation:

Conduct vulnerability scanning for networks, applications and operating systems
Manually validate vulnerability assessment and penetration reports findings to reduce false positives
Use tool to identify vulnerability trends and exploits, track availabilities of security patches and assess their severity
Compile and track vulnerabilities over time for metrics purposes
Provide detailed analysis of the vulnerabilities in their respective environments and assist in the remediation efforts where needed.
Requirements:
Degree or Diploma in Information Technology or Computer Science or its equivalent.
Minimum 2 years of experience in the Information Security domain, preferably with experience in technology risk, vulnerability scanning and penetration testing
Skills

To support the implementation of global, regional and local projects related to Identity Access Management.
To enhance regional policies & frameworks and drive technology user access control initiatives.
Work with various stakeholders to plan and provide support for system/ applications integration to Identity Access Management System (IAMS) to automate the provisioning and de-provisioning of user accounts, self –help password reset, user recertification & etc.
To conduct requirement gathering, provide effort and cost estimation, develop technical solution write-up, conduct presentations/ workshops, develop documentations and conduct User Acceptance Testing for new and enhancement for Identity Access Management System (IAMS).
Job Requirements:
Must have at least 5+ years of relevant experience.
Security product certification in cyber & IT security domains highly preferable.
Professional certification is preferable (e.g. CISSP).
Detailed understanding of user life cycle management, user access control and monitoring and all technical User Access Control domains.
Strong working experience in Oracle Identity Governance (OIG) solution
Skills
To enhance infocomm security capabilities in GovTech and the whole-of-government, GovTech is beefing up the CISO office team at the certain ministries to oversee infocomm security management.
What to Expect:

To manage the ICT security governance and monitoring programme to ensure that key ICT infrastructure and systems are secured and in compliance to prevailing ICT security policies and standards. This includes:
Security Assurance – Ensure ICT infrastructure and systems are implemented Read more
and operating in compliance to the prevailing ICT security policies and standards. Review and update the ICT security policies and standards to align it with the whole of government ICT security policies and changes in the business and IT environment. Involves in designing artefacts (spanning design, development, and implementation) into enterprise systems that describes security principles and how they relate to the overall Enterprise System Architecture.
Security Consultancy – Provide security consultancy for key ICT development projects to ensure that key security requirements are defined and designed into the system, implemented in accordance to the security design, and in compliance with prevailing ICT security policies and standards. Security Monitoring – Oversee the implementation and operations of the in-house security monitoring systems to monitor the network infrastructure and systems for security threats, work with the relevant IT team to ensure suspicious network traffic and system activities are investigated and remediated. Maintain an overview of all IT security alerts to ensure that actions are taken to investigate and resolved them in a timely manner.

How to Succeed:

Degree in Computer Science, Computer or Electronics Engineering or Information Technology or related disciplines
Minimum 8 years of IT security experience in IT security management, security consultancy, and security monitoring
At least 3-years hands-on experience in one or more of the following security areas: network design, application development, cryptography, cloud hosting design and implementation, security risk assessment and management, DevSecOps consulting, threat hunting.
Knowledge of network security architecture concepts including topology, protocols, components and principles (e.g., application of Defence in-Depth).
Able to articulate and validate that the security architecture maintain cybersecurity attributes (confidentiality, integrity, accountability, and assurance), addresses security requirements (e.g. authentication, authorisation etc.), security risks of a particular environment / scenario, and specifies where and how the security controls are applied to or engineered into the security design
Relevant working experience in implementing and operating an in-house ICT security threat monitoring systems, development and implementation of ICT security policies and standards, and provision of ICT security consultancy services.
Knowledge of security technologies and products (such as SIEM, Log Management and Analysis Tools, firewall, cryptography, vulnerability scanning tools, endpoint security), security architecture, network security, cloud security and application security.
Singapore Citizen only
Skills
Be part of the project DevOps team to take on the exciting and challenging role of delivering and maintaining a large-scale project using the agile software development methodology. Comprising public-facing eService and intranet back office application, you will build a product that provides both a delightful user experience and the flexibility to adapt to changes.
If you are passionate about championing the DevOps team, so as to continuously refactor, Read more
improve and deliver secure software products, we welcome you to join us as a DevSecOps Engineer!
What to Expect:

Provide production and operational support for a 24x7 system
Review internal processes and incorporate security requirements into the development infrastructure
Identify and advise on open source/3rd party security tools to assist in detection, prevention and analysis of security threats
Monitor vendor's release information of security patches/fixes and oversee the implementation status
Liaise with 3rd party software/hardware vendors and hosting providers to manage and resolve incidents and technical issues

How to Succeed:

Degree or Diploma in Computer Science or related IT disciplines
Relevant experience in the following areas:

IT security or system administration
Penetration and vulnerability testing
Intrusion detection, firewalls and content filtering
Automating security testing tools
Unix Shell scripting

Good knowledge of the following:

Disaster recovery tools and technologies
Computer forensic tools, technologies and methods
Risk assessment tools and technologies

The following are added advantages:

Knowledge of VM, Container or Cloud
Knowledge of Configuration Management Tools (e.g. Ansible, Chef, Git)
Information Security Certification/Accreditation

Good analytical and communication (written and interpersonal) skills
Good team player and meticulous
Skills
The Government IT Security Incident Response (GITSIR) team aims to support the IT Security Incident Framework for the Government. It serves as a primary point of contact for all security incidents in the Government and serves as a central interface for coordinating with external parties such as government agencies, external organisations, Internet Service Providers and law enforcement.
As the Head of Government IT Security Incident Response, you will play an Read more
instrumental role to lead and manage GITSIR team under the Government Cyber Defence (GCD) of Cyber Security Group (CSG) and provides technical assistance to agencies in resolving and recovering from cyber security incidents within the Government. In order to achieve prompt and efficient response to cyber security incidents, you will oversee the day to day operations of incident response and investigation, and explain the key facts and findings to stakeholders including Ministers, PSes and senior management.
What to Expect:

Provide technical assistance and advisories on pertinent cyber security threats
Assess the situation, update and provide recommendations to stakeholders
Perform in-depth investigation to determine the root cause of a security incident
Streamline workflow to reduce manual effort for incident response and investigation
Plan and prioritise key areas to work on for the team including maintain and be well informed on both current and future ICT security trends and technologies.
Expand and deepen knowledge in performing incident response, forensic investigation, malware analysis, threat intelligence and threat hunting to build competencies in performing investigation and analysis
Oversee the implementation of new projects, enhancement of current projects or provision of incident response requirements to major projects
Manage staff performance and optimisation of resources
Able to coach and mentor staff and identify high potential talent to enhance their performance
Able to handle employee relation issues and provide staff with development opportunities to test and expand their capabilities

How to Succeed:

Bachelor Degree or Master in Computer Science/Engineering, Electrical Engineering, IT or post graduate diploma in IT Experience
Minimum 15 years in IT security with experience in incident response and investigation, operation management, security events management, etc. inclusive of 5 years in management role
Broad knowledge of the ICT industry, both current as well future ICT security trends and technologies
Knowledge of adversary tools and techniques such as malwares, bruteforce attacks, buffer overflows, phishing, DNS poisoning, SQL injection, cross-site scripting
Ability to assess security threats and vulnerabilities against the potential impact
Good understanding of operating systems and platforms (e.g. Windows, Linux, Solaris), and networking concepts and protocols (e.g. LAN/WAN routing, TCP/IP, SSH, TLS)
Knowledge of security architectures and designs including security devices (e.g. firewall, IPS, proxy, VPN) and web applications (e.g. web server, content management system, database)
Familiarity with good security practices and policies as well as file systems such as FAT32, NTFS, EXT4
Knowledge of programming and scripting languages (e.g. C++, Python), forensic tools and techniques (e.g. FTK, Encase, WireShark), & malware tools and techniques (e.g. IDA Pro, OllyDbg)
Familiarity with log and data analysis (e.g. Splunk, ELK, R)
Ability to manage complex and large scale security incidents
Ability to provide directions on incident response activities and coordinate communications within the team
Ability to assess the situation, provide recommendations and update management through presentations and written reports
Good knowledge in project management
Possess strong leadership and management skills including investigative skills to determine the root cause of a security incident
Strong communication and interpersonal skills
Skills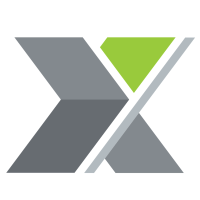 We are looking for talents who are looking to develop their career in the security field.
Responsibilities

Administer and maintain existing security infrastructure

Perform technical security assessment for IT & Network components - Vulnerability assessment, Penetration testing, \Web application security testing, Security source code review etc.

Monitor and track the identified vulnerabilities, issues and fix detected vulnerabilities to maintain high-security standards

Create and maintain documented best practices to advise internal staff

Periodically review the Read more
results and methodology from vulnerability scans, penetration tests, code reviews and conduct audit trail review, security logs, etc.

Understand leading vulnerability scoring standards and ability to translate vulnerability severity as security risks

Participate in new IT projects or solution implementations on IT security

Requirements

Diploma/Degree in computer science, computer engineering, information security, or any related discipline. Majors or disciplines in Cybersecurity would be a bonus

1-2 years of relevant work experience

May have obtained some appropriate recognised current accreditation to an external professional body and/or industry standard

Good investigative and problem solving skills

https://www.xtremax.com/join-us
Skills
Our client is a large global financial institution. As Deputy Lead - IT & Cybersecurity , you will ber esponsible for managing a team of TI security professional focusing on IT risk assessment & risk mediation.This is a key leadership role where you will be responsible for leading a team to manage and orchestration of identifying, evaluating and reporting on IT security risks and deliver on risk outcomes Read more
in a manner that meets internal and regulatory guidelines Roles & Responsibilities Per
Skills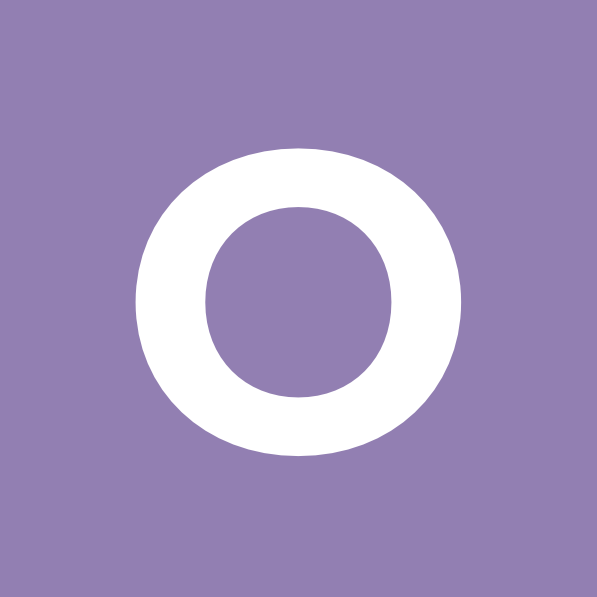 Description

Review and enforce information security policy, standards and guidelines for IT business application and infrastructure projects

Identify IT security risks including IT business application and infrastructure projects

Conduct security assessments for business application, infrastructure projects and third-party service providers

Undertake new security projects to improve the security controls, efficiency and ease of use

Perform process re-engineering and efficiency improvement for the team

Job Qualifications

Degree in Computer Science or equivalent.

Certified Information Systems Security Professional, Read more
Certified Information Systems Auditor or Certified Risk and Information System Control, Certified Ethical Hacker, will be desired.

Independent and able to perform tasks with minimum supervision.

Excellent communication and interpersonal skills with good command of English.

Have a very strong commitment to personal development and drive to develop oneself technically and professionally.

Knowledgeable in IT controls, application security and risk management methodology.

Competent in conducting infrastructure, application and third-party security risk assessment.

Familiarity in Digital Banking and FinTech solutions will be an advantage.

Has in-depth knowledge of information security risks, concepts of new technologies, such as blockchain, cloud, mobile payment, Hadoop, etc.

Knowledgeable with cryptographic algorithm/functions and key management.

Knowledgeable in compliance with MAS TRM, ABS, BNM, HKMA, CBRC, etc, guidelines and regulatory notices.

Knowledgeable in application penetration testing methodologies, such as OWASP will be an advantage.

Knowledgeable with application development experience and programming/coding will be an advantage.

*LI-JK
Skills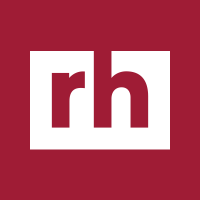 Our client is a US MNC in the technology industry. They are looking to grow the IT Security Operations team due to business expansion.The Company Our client is a US MNC in the technology industry. They are looking to grow the IT Security team due to business expansion. The Role Conduct infrastructure security reviews and testing Respond and manage security incidents Designing and implementation of security products Participate Read more
in rolling out security best practices for systems, networks
Skills
Skillsforce is collaborating with our client in search of the above role.Role responsibilities: Create and maintain enterprise security documents (policies, standards, baselines, guidelines and procedures). Maintain up-to-date knowledge of the IT security industry including awareness of new or revised security solutions, improved security processes and the development of new attacks and threat vectors. Review and advise of additional security solutions or enhancements to existing securi
Skills