Sign in or register for a JobTech account.
Jobs that require

journalism

skill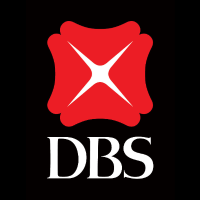 !*!Business Function Group Strategic Marketing & Communications (GSMC) is responsible for building, protecting, and enhancing the DBS brand in an increasingly commoditised banking industry. Working closely with all units within the DBS Group, we create and execute integrated strategies that focus on communications, marketing and research to differentiate – and elevate – our brand from the rest of the competitionJob Purpose The primary job purpose is to enhance DBS' corporate Read more
reputation and brand through the development and implementation of content marketing strategies. Key Accountabilities Create and execute on content strategies to promote the DBS brand Integrate plans across social, online and offline platforms, in Singapore and across marketsUse analytics and social listening tools to measure effectiveness of campaigns and to further strengthen engagement ResponsibilitiesCreate and implement strategies and campaigns to promote the DBS brand online and in social media. This includes writing, editing and storyboarding captions, features and multimedia content including videos, infographics etc. Develop and curate creative, engaging and highly shareable content while keeping with our brand standards. Cultivate relationships and build rapport with key influencers, bloggers etcEngage with digital communitiesLeverage analytics and social listening tools to measure effectiveness of campaigns and to further strengthen engagementWork closely with internal partners and externally, with agencies, digital vendors, influencers, online mediaRequirementsPreferably with more than 8 years of experience in a content, digital journalism or communications role. Core CompetenciesPassion for storytellingExceptional writer, editor and communicatorExperience developing social and digital content campaignsExperience creating consumer-focused content and/ or managing content sourcing/ productionAbility to challenge the status quo with new ideas, approaches and solutionsStrong understanding of platforms and trends in the digital landscape; social media nativeStrong sense of ownership of resultsOpen-minded and adventurous, but anchored with professional integrityAbility to adapt to changing priorities and thrive in a fast-paced, deadline-driven environmentExcellent interpersonal skills, with ability to build consensus and work across teamsTechnical CompetenciesExcellent writing and editing skillsGood eye for design, visual communicationsStrong ideator with deep, natural understanding of digital / social media spaceHighly creative with experience in developing content that informs and engagesAble to think out-of-the-boxEducation Bachelor degree from a recognised universityApply Now We offer a competitive salary and benefits package and the professional advantages of a dynamic environment that supports your development and recognises your achievements.
Skills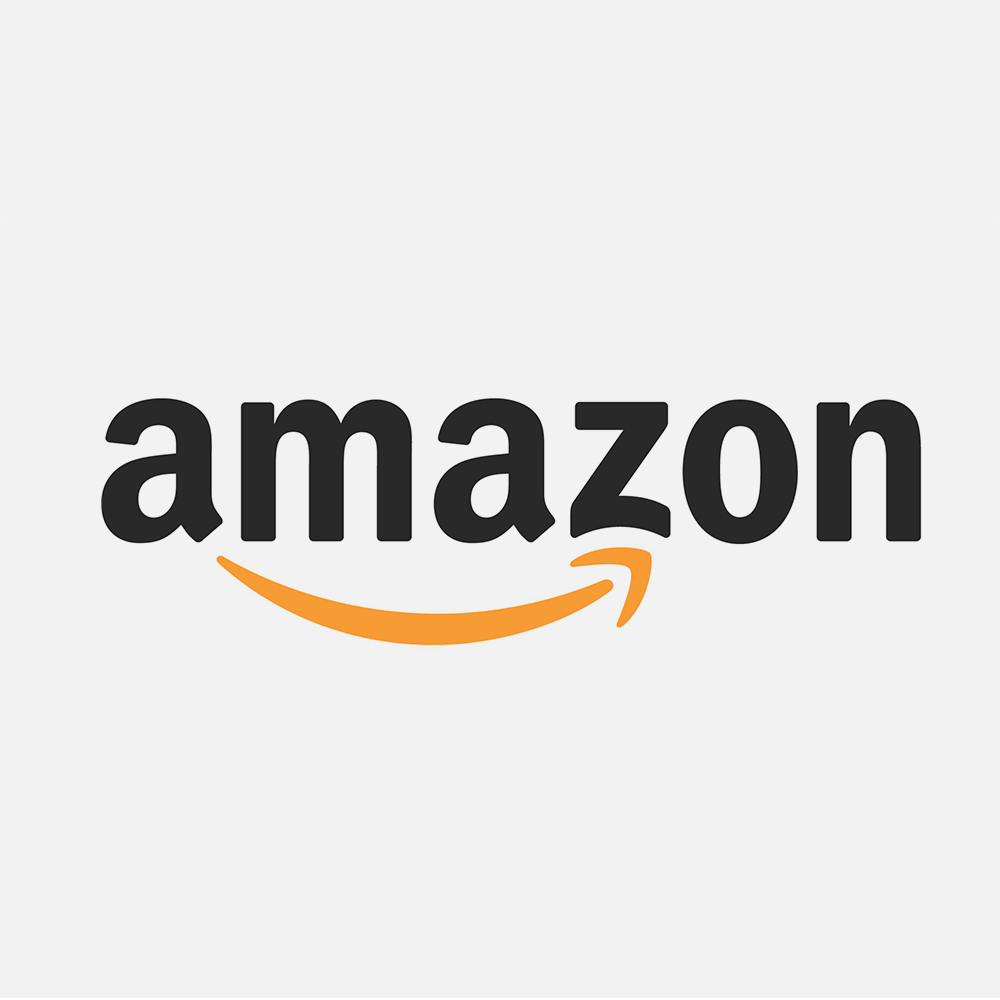 Translation Specialist JP

External job description

Are you looking to work in one of the most innovative and customer-centric e-commerce businesses on earth? Does joining a multicultural team of Translation, Proofreading and Outsourcing Specialists sound appealing to you? Do you have a passion for learning and developing yourself and others? Then consider joining the Amazon Localization Team, and help us contribute to expanding product selection across international platforms. Check out Read more
this video to get to know us: https://player.vimeo.com/video/220458892.

Amazon is currently looking for a motivated and talented linguist to join our team as a:

Translation Specialist (US-JP)

The role

As a member of the Translation Team within the Consumer Localization department, you will play a key role in ensuring that human and machine-generated translations meet the right level of quality for our customers. You will:

o Providing manual translation during the launch phase of a new language combination

o Post-edit machine-translated product detail pages in an efficient way to increase the product availability for the customer in their preferred language

o Perform activities to support the training and development of a machine translation engine in preparation for the transition to post-editing

o Conduct quality checks by proofreading/reviewing linguistic work from your peers, freelancer translators and other external vendors to ensure adherence to customers and companys quality standards.

o Provide feedback and linguistic coaching to your peers, freelance translators and other external vendors and engage in quality improvement initiatives when needed.

o Monitor external vendor quality progress, investigate quality variations and develop and implement measures to drive quality improvement in collaboration with other internal teams.

o Control and improve machine-translation engines quality by assessing output and providing linguistic feedback.

o Translate product attributes and take part in other human translation projects.

o Depending on the groups needs and your own skills and inclinations, support our leadership, business and tech teams by taking an active part in hiring, training, project management, technical support, etc.

What we offer

o Inspiring working environment in modern and vibrant offices at the heart of Singapore

o Training on the job

o Lots of room for your own initiative and development in a dynamic, multicultural team

o A permanent contract

o Competitive compensation, local benefits package and relocation support

Amazon is an equal opportunities employer. We believe passionately that employing a diverse workforce is central to our success. We make recruiting decisions based on your experience and skills, and embrace non-traditional paths to achieve the required competences. We value your passion to discover, invent, simplify and build.

We don't expect any individual to be able to do everything, we work as a team with each member bringing their unique skills to the mix and strengthening the whole. We dedicate time and effort to training our people to help them succeed in their role and grow their career.

Basic qualifications

o JP native level

o Able to work from English (mandatory)

o Educated to degree level, preferably in Language Studies, Translation, Interpreting or Communication, or related fields such as Philology, Journalism, Public Relations, etc.

o Fully-functional oral and written communication skills in English

o Highly motivated to learn, develop and grow

Preferred qualifications

o Knowledge of CAT tools

o Customer and business oriented

o Curious, flexible across multiple tasks

o Some previous experience with language related tasks, such as translation, proof-reading, editing, content creation or interpreting desirable

o Ability to prioritize, work towards deadlines

o Ability to take initiative and produce results, as well as to collaborate effectively with a diverse team

We look forward to receiving your application in English.

Related Keywords:

translation, localization, internationalization, transcreation, editing, proofreading, machine translation, post-editing, translation jobs, translator, editor, proofreader, language, linguistics, communication, foreign languages, interpreting, interpreter

Basic Qualifications

· Your Japanese language skills need to be at a native level

· Able to work from English (mandatory)

· You need to have a Bachelor's degree preferably in Language Studies, Translation, Interpreting or Communication, or related fields such as Philology, Journalism, Public Relations, etc.

· As the main communication language in our team and company is English, you need to have fully functional oral and written English communication skills

· Highly motivated to learn, develop and grow

Preferred Qualifications

· Knowledge of CAT tools

· Customer and business oriented

· Curious, flexible across multiple tasks

· Some previous experience with language related tasks, such as translation, proof-reading, editing, content creation or interpreting desirable

· Ability to prioritize, work towards deadlines

· Ability to take initiative and produce results, as well as to collaborate effectively with a diverse team
Skills
A. Overall Purpose Of The Job

As a Security Specialist (SS), you will be an integral member of the Asia Pacific Regional Security Centre (RSC) leading the critical day-to-day development and delivery of all-source intelligence production as well as security related assessments and advice to clients operating in the Asia Pacific region.

In this client facing role, you will enable client's business travel by providing their travelers, international assignees and Read more
corporate security managers with high-quality written and verbal travel security briefings and advice as well as providing coordination and monitoring support. During times of crises, you are at the forefront of advising and assisting client organizations on the immediate actions needed to keep their staff safe, while simultaneously minimizing disruption to their business operations.

We are looking for individuals that embody our core values:

Passion

: We work with passion, entrepreneurial spirit and teamwork to serve our clients and people

Expertise

: We are committed to apply our professional expertise to deliver great quality services to our clients.

Respect

: We treat all our stakeholders with respect and integrity in order to earn their trust

Care

: We care about the interest of our clients, members and employees and aim to make a real difference to their lives.

The Security Specialist reports to Regional Security Manager Operations and Security Director Operations.

B. Key Responsibilities

Client Support:

Drive awareness of the current security environment in countries in the Asia Pacific region through all-source research and analysis

Report and escalate security or disruption issues affecting business travellers in line with global reporting guidance and thresholds

Deliver verbal and written travel security briefs tailored to an organisation or individual traveller's profile and itinerary

Set up, coordinate and monitor tracking tasks using GPS and communication with clients travelling complex working environments

Deliver travel safety and security trainings and workshops as well as engage in client specific consultancy tasks as required

On occasion and as required travel to countries of responsibility to assess current situation, local provider capabilities and expanding the existing network of contacts to further support clients

Personal Development

Build an understanding of all current events affecting regional / global business travel and learn the best practices in travel risk mitigation as well as contingency and crisis management planning

Attend regular training courses relating to the work of travel risk mitigation and other wider security related training as agreed with line management.

C. Job Profile

Required Skills and Knowledge

Knowledge of the political and security issues in Asia or the Pacific

Excellent written and verbal English language competency

Interest in international affairs and the global security environment

Ability to explain complex situations to a non-expert

Liaison and communication skills

International experience (work and personal)

Strong IT skills, including Microsoft Office Suite and other applications

Willingness to work outside of normal duty hours, to support team operations, particularly in times of crisis

Required Competencies

Working with People.

Demonstrates an interest in and understanding of others; adapts to the team and builds team spirit; recognises the contribution of others; listens, consults others and communicates proactively; supports and cares for others; develops and openly communicates self-insight.

Networking.

Thrives in operating within a broad matrix organisation and using influencing skills to drive outcomes and keeping virtual team members fully engaged.

Presenting & Communicating Information

. Speaks clearly and fluently; expresses opinions, information and key points of an argument clearly; makes presentations and undertakes public speaking with skill and confidence; responds quickly to the needs of an audience and to their reactions and feedback; projects credibility.

Delivering Results & Meeting Customer Expectations

. Focuses on customer needs and satisfaction; sets high standards for quality and quantity; monitors and maintains quality and productivity; works in a systematic, methodical and orderly way; consistently achieves project goals.

Following Instructions & Procedures.

Can work in line with clear guidance and procedures without need for direct supervision; escalates appropriately for direction; demonstrates commitment to the organisation; complies with legal obligations and safety requirements of the role.

Coping with Pressure & Setbacks.

Works productively in a high-pressure environment; keeps emotions under control during difficult situations; balances the demands of a work life and a personal life; maintains a positive outlook at work; handles criticism well and learns from it.

Desirable Work Experience

Proven experience in travel- or security-related field: military, government, NGO, journalism, relevant field of academia

Experience briefing senior management and business decision-makers

Customer service/ client facing (for example, sales)

Experience of writing for a business audience

Additional Critical Qualities

Ability to work to tight deadlines and under pressure

Meticulous attention to detail

Ability to learn and adapt to new procedures and operating protocols

Ability to communicate clearly and sensitively with colleagues from different cultures and ethnic backgrounds

Ability to maintain high professional standards at all times

Qualifications

Degree-level education or equivalent work experience

Preferred

Post-graduate qualification in politics, international relations or related subject or equivalent work experience

Required Languages

Excellent English (spoken and written)

Other language proficiency desirable (Chinese, Japanese, Korean, Bahasa Indonesian, Thai, Burmese, Vietnamese)

Travel / Rotation Requirements

Flexible working hours and shift work.
Skills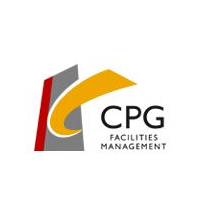 Roles & Responsibilities

Reporting to the PR Manager, you are required to work with community groups and other relevant stakeholders to serve residents in areas such as job placement and arrears management. You are required to perform house visits. Furthermore, you are required to liaise with both internal and external parties on the production and distribution of collaterals such as annual reports, calendar, newsletters, etc. You will also be Read more
involved in handling feedback/complaints, web content management, organizing and coordination of various functions and events.

Requirements

Min Diploma in Mass Communication, Public Relations, Events Management, Journalism or related discipline

Minimum 1 to 3 year's relevant experience in communications / public relations / marketing / corporate affairs / journalism / events management / community outreach

Possess excellent organization, communication and interpersonal skills

Able to withstand pressure and work beyond normal working hours and on weekends/public holidays

Passion for serving residents/community

Working hours:

5.25 work week (Alternate Saturday off)
Skills
Responsibilities:

As a member of HDB's Corporate Communications Group, you will be part of a dynamic team responsible for the development and implementation of communications strategies to promote understanding of HDB's policies and programmes.

Depending on your experience and suitability, you will be involved in one or more of the following:

Engagement of both internal and external stakeholders in planning and executing communications plans

Media engagement for publicity of HDB's programmes and Read more
initiatives

Development of corporate branding initiatives, and creation of publicity and marketing content

Development and management of HDB's website and social media platforms

Requirements:

You should possess an excellent command of English and strong interpersonal skills. You should also have a keen interest in current affairs and thrive in a fast-paced environment. Prior experience in communications, journalism, design, or a related field will be a strong advantage.

Only shortlisted candidates will be notified.
Skills

Job Description

In this role, the Analysts are responsible for interfacing with customers to field a variety of intelligence questions, providing the customer a first-class experience by delivering timely, actionable, clear, and concise intelligence.

The ideal candidate will possess a background in Information Security and the intelligence process, ideally gained in a global corporation. He/she will apply analytical rigor to all work while remaining open to non-traditional information or conclusions. Read more
The analyst will have excellent writing and presentation skills and be able to defend his/her analytical conclusions in logical and persuasive terms. The analyst will have experience analyzing malicious code, associated infrastructure, and other relevant artifacts to help provide context for their analytical efforts. The analyst will also be able to work independently to meet tight deadlines.

Responsibilities:

Provide cogent cyber threat intelligence analysis to enterprise clients and various internal teams in written and oral form

Ensure customer satisfaction through timely dialogue, both written and spoken

Create custom analytic products based on conclusions and judgments derived from large quantities of FireEye iSIGHT Intelligence data sources and independent research

Provide timely support for clients' incident response, hunting, threat intelligence teams by collecting relevant intelligence and/or performing unique research and providing analysis

Perform technical analysis on malicious or suspicious artifacts (malicious executables and documents, packet captures, etc)

Work closely with the other FireEye iSIGHT Intelligence teams to update and improve intelligence products and collection processes

Track customer requests from start to finish and engage with customers directly as required

Provide some level of off-hours support for customer requests on a rotating basis

Provide targeting analysis in support of all source collection activities

Use knowledge, creativity, critical thinking, and analytic tradecraft best practices to obtain solutions to complex problems where analysis of situations or data requires an evaluation of intangible variables under conditions of uncertainty

Participate in trend / correlation analysis and scenario forecasting at both the tactical and strategic level

Ensure timely response to all suspense deadlines and administrative actions

Maintain confidentiality and ethics within the framework of the engagement

Qualifications

Requirements:

An engaging personality supported by an inquisitive, analytical mind

Strong communication skills with clear and concise writing; able to build a compelling and effective narrative.

Ability to work in fast-paced environment, to triage and to work within a small, highly-technical group while providing explanations to non-technical people

Ability to work as part of a distributed virtual analysis team with limited supervision

3 + years' experience in Information Security, gained in a hands-on technical or intelligence role

History of participation in industry or technology information sharing groups, formal or informal

Ability to dynamically analyze malicious code and related threats

Understanding of how operating systems work and the ways malware interacts with them

Understanding of common network traffic protocols and familiarity with common network traffic analysis techniques

Past exposure to a variety of malware families used by Espionage or Criminal campaigns

Significant experience with the following concepts and related tool sets:

Network sniffers

Process analysis tools

Registry analysis tools

File analysis tools

Memory analysis tools

Additional Information

Experience working in a large enterprise environment

Practical experience as an intelligence analyst

Ability to perform dynamic and static analysis

2+ years experience working with malware or exploits, or engaged in either threat research or incident handling

Strong working knowledge of Linux or Unix operating systems

Experience with vulnerability management, penetration testing, scripting, programming, reverse engineering and similar job experience

Experience with scripting or programming languages, notably VB, C++, Perl or Python

Education, Certifications

Undergraduate degree in cyber security, computer science, intelligence studies, criminal justice, journalism, or equivalent experience

Preferred certifications:

GIAC Reverse Engineering Malware (GREM), GIAC Certified Incident Handler (GCIH) or GIAC Certified Forensics Analyst (GCFA)
Skills BowerGroupAsia, Inc. (BGA) is the preeminent government affairs and public policy advisory firm supporting the worlds leading multinational companies in the Asia-Pacific. With 22 offices in Asia, BGA staff provide bespoke services to clients in 26 markets across the region. We seek a talented, highly-motivated

Analyst

to join our high-performing team in Singapore.

POSITION RESPONSIBILITIES

Research and monitor government policy, regulatory developments, sector developments (including information and communications technology, healthcare and pharmaceuticals, Read more
energy, fintech and others), consumer trends and issues, and business and investment opportunities on behalf of BGAs clients.

Analyze and interpret the corporate, business, policy and political implications of specific government regulations, policies and laws. Keep abreast on relevant news to clients and provide top-line analysis of current events and how developments affect clients business operations.

Provide well-written, succinct and actionable reports and presentations of research and information (including stakeholder mapping) to clients and colleagues.

Advise and assist BGA clients in developing and implementing business, government relations, corporate social responsibility, media, public affairs and other strategies.

Develop talking points for client update calls in coordination with the relevant senior director and managing director.

Represent BGA at meetings and events as requested by BGA leadership.

Gather business intelligence by cultivating relationships with relevant government officials, professional communities, media outlets, civil society organizations and industry stakeholders.

Track interaction with stakeholders in Salesforce, ensuring that contacts are updated, engagement is logged and follow-ups are moved through the various BGA offices.

Provide other services, including occasional administrative tasks, as needed.

JOB REQUIREMENTS

We seek an exceptionally collegial, eager, highly motivated professional who can work independently, anticipate client and company needs, and be part of a high-performing global team. A keen understanding of Singapores political and regulatory environment and how to navigate it on behalf of clients is required. Qualifications include:

Education: Minimum bachelors degree; masters degree is preferred.

Work Experience: Minimum three to four years of relevant experience working in government, a multinational corporation, journalism and/or consulting strongly preferred.

Strong research, editing and written and verbal communication skills in native English are required. Knowledge of one or more Asian-Pacific languages is a plus.

Demonstrated experience in or passion for one or more of the following industries: information and communications technology, healthcare and pharmaceuticals, energy and/or fintech

Aptitude for engaging confidently and thoughtfully with corporate representatives, government officials of various nationalities and levels, civil society and the media.

Ability to manage a flexible work schedule, including occasional evenings and weekends as needed.

Proficiency in MS Office suite and ability to learn and adopt new technologies. Previous experience using Salesforce is a plus.

NOTE: When you apply for a position through our website, you consent to provide Personal Information to BowerGroupAsia to process such information in order to properly evaluate your potential employment. Such Personal Information may include, but is not limited to, your name, email address, date of birth, qualifications, experience, employment history, and skills.

The security of your Personal Information is important to us, but please remember that no method of transmission over the Internet, or method of electronic storage, is 100% secure. While BGA strives to use acceptable means to protect your Personal Information, we cannot guarantee its absolute security. BowerGroupAsia takes all appropriate measures consistent with applicable privacy and data security laws and regulations to protect Personal Information.
Skills If you had to spend a quarter of your week at work, why not do something exciting?

At Burson Cohn & Wolfe, we keep you on your toes. We work with some of the most dynamic brands, see strategies to fruition in integrated digital and PR communications campaigns that drive positive and significant impact, and our day is hardly mundane.

We've lobbied against the plastic pollution of oceans, launched artificial Read more
intelligence based solutions, applied design thinking methodologies to our campaigns, and conducted the unthinkable in mitigating crises for our clients.

We're looking for the best talent – bright, eager, fun, and anyone who believes there is no 'I' in a team; we have no time to deal with egos or politics.

Whether you are doing research, pitching a story to a journalist, or running around at a press event, you are part of what makes us successful as a team.

If you think you're who we're looking for – someone who takes pride in your work, possesses exceptional attention to detail, requires minimal supervision, and is a self-starter – we want YOU.

Some responsibilities of the Intern position are listed below. Job duties may change on-the-go, and the tasks below are not exhaustive, but it'll be incredibly interesting to say the least.

Press office functions – media monitoring, press release drafting and dissemination, updating of media lists, following up with reporters, preparation of media kits, assisting account teams for event invites;

Research – conducting desktop research on the internet and on paid subscription services;

Writing – drafting memos and reports on behalf of account teams, minutes in meetings when appropriate;

Digital – social media listening, reporting, monitoring, community management, and writing posts for social media channels;

On-site support – providing on-the-ground and logistical support at events, meetings, and conferences when necessary;

Multi-tasking – able to juggle priorities and work on several projects concurrently at a given time.

Be part of our team who never sit still; proactively capitalising on the latest trends and data to drive our client's narratives to meet their business objectives.

We look forward to you joining us!

Application Instructions Please apply for this position by submitting your text CV using InternSG.

Kindly note that only shortlisted candidates will be notified.
Skills

Leading flavour and fragrance MNC is looking for a Regional Communications Specialist

Your new company

Leading flavour and fragrance MNC is looking for a Regional Communications Specialist

Your new role

As a Communications Specialist for the Flavour Division, You will need to engage employees on regional strategies and raise client profiles through external communication activities. You will need to implement internal and external communications, and to coordinate media and social media monitoring. Read more
You will be responsible for liaising with external agencies, and to draft communication plans for regional initiatives.

What you'll need to succeed

5-7 years of experience

Degree in Communication, Marketing or Journalism

Strong writing and communication skills

Regional exposure is a plus

Have seen digital campaigns through end-to-end

What you'll get in return

In return, you'll be part of an organisation who values their employees. You will have a structured career growth and plenty of developmental opportunities. You will also be compensated with attractive remuneration package.

What you need to do now

If you're keen on pursuing this exciting opportunity, please send a copy of your CV (word document) to catherine.tseng@hays.com.sg

EA Licence Number:

07C3924 Registration Number: R1876615 Company Registration ID No.: 200609504D

#1161408
Skills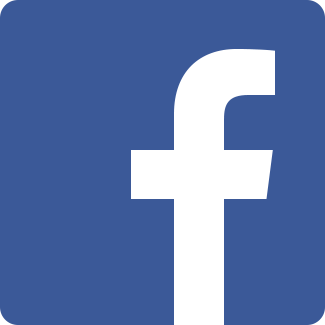 Facebook's mission is to give people the power to build community and bring the world closer together. Through our family of apps and services, we're building a different kind of company that connects billions of people around the world, gives them ways to share what matters most to them, and helps bring people closer together. Whether we're creating new products or helping a small business expand its reach, Read more
people at Facebook are builders at heart. Our global teams are constantly iterating, solving problems, and working together to empower people around the world to build community and connect in meaningful ways. Together, we can help people build stronger communities - we're just getting started.Facebook is looking for an experienced Communications Manager to lead our communications efforts in Singapore. The ideal candidate will have a deep understanding of the media landscape, experience in consumer, policy/issues, B2B and product communications. We are looking for someone who is passionate about Facebook, has knowledge of the digital industry, is an excellent writer, and has strong experience in developing and executing high-profile communications initiatives. The successful candidate needs to be creative, strategic, be able to thrive in a high demanding environment and work on a number of projects simultaneously.

This full time position is based in Singapore and will report to the Head of Communications, Southeast Asia.

Responsibilities:

Work cross-functionally with internal teams on individual media opportunities and broader programs

Develop strategies and own day-to-day execution for communications programs and issues management

Educate press, bloggers and influencers about core Facebook products and initiatives

Organize press briefings, media sessions and events

Source, develop and write a wide range of communications materials including blog posts, press plans, reactive statements and media briefing materials

Mininum Qualifications:

Minimum bachelors degree or equivalent experience

10+ years of professional experience, in press relations, communications or journalism

Strong existing relationships with Singapore media

Ability to manage a broad range of both proactive and reactive projects and to thrive in a fast-paced environment

Team player with strong project management and decision-making skills

Experience in managing PR agencies

Deep understanding and passion for Facebook and technology

Preferred Qualifications:
Skills