Sign in or register for a JobTech account.
Jobs that require

kubernetes

skill Job Description:· Contribute to IT projects in the banking industry for Antaes clients· Manage the application designs, the developers' follow-up and motivate the team with best practices on the development area· Study, evaluate and provide feedback on functional specifications· Provide detailed estimation for development of solutions· Take care of the technical documentations, quality and standards· Supervise and contribute to the non-functional testing· Perform design and code review for Read more
other team members· Mentor junior team members· Prepare documentation for design and implementation· Perform level 3 Support of applications in production - analyze and resolve issues as they arise· Contribute to the promotion of Antaes services on top of assistance provided to clientJob Requirements:· Bachelor's Degree with at least 8 years of relevant experience in web and stand-alone application design & development with Java/JEE technologies in Unix/Linux environment· Excellent understanding on relational database systems and Hibernate· Practical experience on JavaScript technologies such as Angular and Unix scripting· Practical experience on ASP.net, MS SQL and JQuery· Excellent understanding / practical experience of Spring Framework (Spring Data, Spring Boot).· Practical experience with DevOps implementation and their related tools: Git, Jenkins, Nexus, Maven, Gradle, JMS, WebSphere MQ, Rabitt MQ or Apache Kafka· Practical experience on Docker and Kubernetes or Swarm.· Practical experience on system design, development, testing and deployment.· Very good understanding of micro services architecture, event sourcing and CQRS.· Ability to assess interdependence and impact of a change at application level· General knowledge in banking and finance· Work on complex systems in a challenging international work environment· Good understanding of SDLC, with experience on at least one methodology (Agile, XP, RUP,..) and practical experience with UML· Proactive, willing to work on new topics and to collectively propose innovative solutions· Sound knowledge of estimation technique· Understanding and respect of cultural diversity· High level of commitment, proactivity and good communication skills are expected· Strong analytical and problem-solving skills· Very good English proficiency
Skills At Solar AI, we want to use technology to simplify the solar experience for everyone. We do so by building software solutions to provide virtual prospecting and assessment for rooftop solar projects. By combining geospatial analysis of satellite imagery with big data and artificial intelligence, Solar AI provides developers and installers with access to building intelligence for rooftop solar. With a centralized database powered by intelligent lead scoring, Read more
we empower sales teams to discover qualified leads and prioritize their sales efforts.Solar AI Technologies is a seed stage start-up funded by and incubated as part of ENGIE Factory, the dedicated venture arm for ENGIE Group in Asia-Pacific. Our founding team, Bolong and Ariel came from a background of working with global technology companies and Series A to D stage start-ups across Southeast Asia, Latin America and Europe.Find out more at https://getsolar.ai.What you'll be responsible for- Develop and maintain a data lake with mixed data types such as satellite imagery, GIS and structured data- Assist on the creation of an end to end AI system through pipelining different data and machine learning modules- Create data extraction tools to obtain information from different data sources and solutions (APIs, FTP, cloud storage)- Create custom data wrangling processes to allow standardized data consumption that feed ML models- Work with GIS data and find methods to optimize the extraction of features from it- Setup orchestration methods for each of the processes inside the team- Research and test new data sources or innovative methods to extract information (e.g. data scrappers)The skills we're looking for- Python as main known language- Knows how to deliver code from development to production- Data engineering Python ecosystem: Pandas, Dask, PySpark, GeoPandas- ETL design and implementation- Knowledge of relational databases and SQL (e.g. PostgreSQL with PostGIS extension)- Experience working with pipeline orchestration tools (i.e. AirFlow, Jenkins, Luigi, etc)- DevOps experience on AWS/GCP (nice to have: Docker and Kubernetes)… with bonus points for the following- Experience working with GIS data and handling satellite imagery- Knowledge on software engineering good practices, testing and design patterns- Experience with RESTful APIs (implementation and consumption)- Experience working with Agile software development frameworks (scrum, kanban, etc)- Data Science python ecosystem: Numpy, Sckit-learn, JupyterEmployment type and locationThis is a full-time position, based out of Singapore.How to applyWe encourage interested applicants to write a short cover note stating why you want to join us. Please apply via Glints with your CV and the cover note. We review applications on a rolling basis, and unfortunately may only reach out to shortlisted applicants. Thank you for your patience and understanding.Solar AI Technologies is an equal opportunity employer and we value diversity at our company. We do not discriminate on the basis of race, colour, gender, religion, sexual orientation, age, marital status, or disability status.About ENGIE Factory and ENGIEENGIE Factory is the dedicated venture arm for the ENGIE Group in Asia-Pacific, based in Singapore. ENGIE Factory's mission is to develop new growth vectors for the group in the region that address our global ambition to transform the energy world into a zero carbon one.ENGIE is a Fortune 500 global energy and services group, focused on driving the sector to zero carbon. ENGIE is driven by an ambition to contribute to harmonious progress and take up major global challenges such as the fight against global warming, access to energy for all and green mobility. ENGIE has 150,000 employees worldwide, across 70 countries.
Skills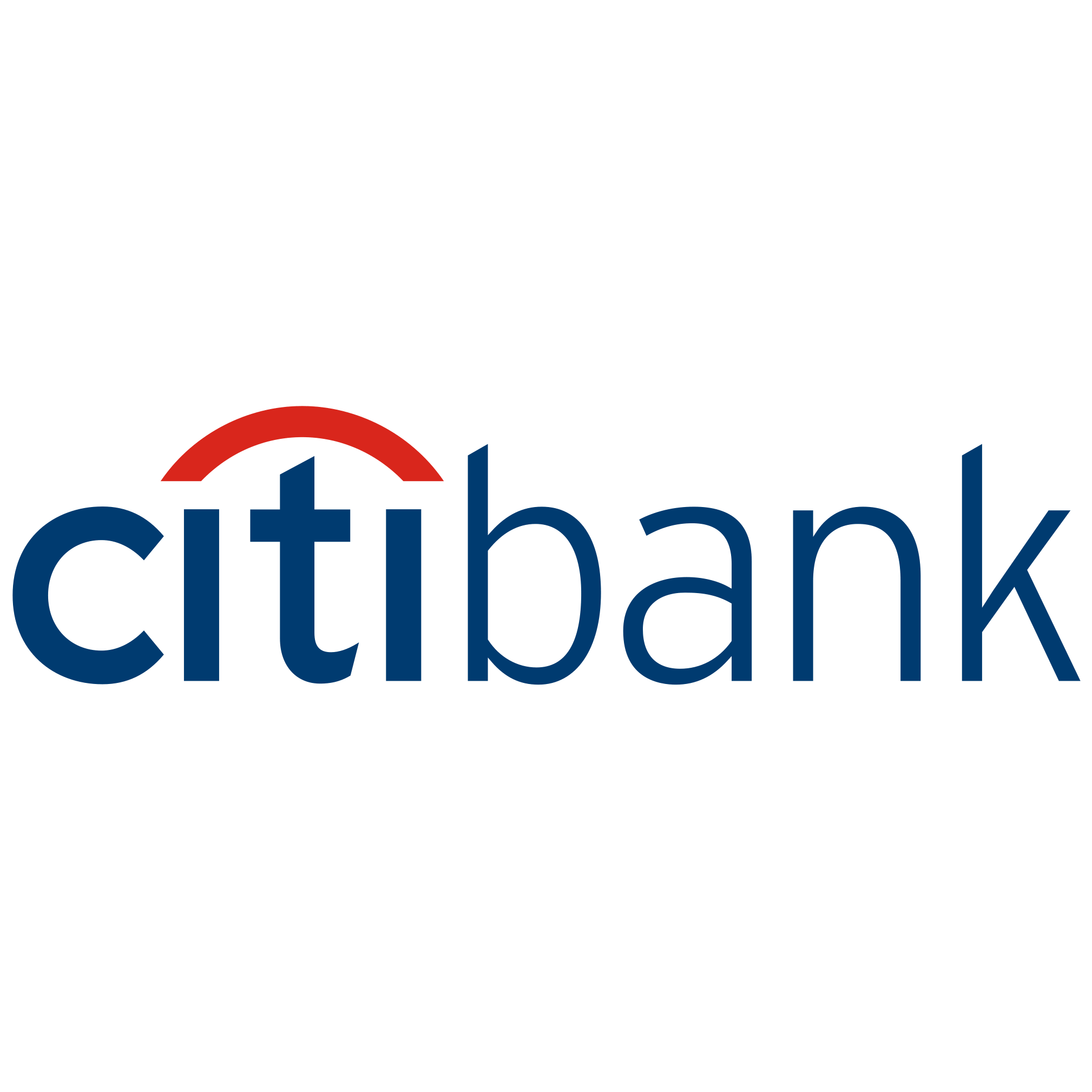 Description:Duties will include providing vulnerability assessment and penetration testing services to Citi businesses globally through a comprehensive testing process, as well as identifying weaknesses and vulnerabilities within the system and proposing countermeasures. Provide threat modeling and risk assessment services to characterize the risk and severity posture of various systems and components in the Cloud environment. Typical assignments will involve testing of the overall security of critical infrastructure components Read more
and applications to ensure they comply with internal policies, security architecture best practices, and industry standards; scanning and discovering rouge hosts, networks, and devices; and scanning and discovering vulnerable systems and applications.Qualifications:Pre-requisites for this position are at least a Bachelor's Degree with 3 - 7 years of experience on most of the following:-Offensive Security-oriented mindset (threat-modeling, vulnerability assessments, pen testing, etc.)-Conducting vulnerability assessments and penetration testing (application and/or infrastructure) and articulating security issues to technical and non-technical audience-Identifying, researching, validating, and exploiting various different known and unknown security vulnerabilities on server and client side- Hands-on experience with Cloud platforms (AWS, GCP, Azure, etc.)- Understanding of Cloud security concepts/best practices in various Cloud Service Providers (for example: AWS, GCP, Azure)-Vulnerability Assessment tools, e.g. Nessus, Qualys, etc-OS Security, e.g. Unix, Linux, Windows, Cisco, etc-Understanding of common protocols, e.g. LDAP, SMTP, DNS, Routing Protocols-Web application infrastructure, e.g. Application Servers, Web Servers, Databases-Web development and programming languages i.e. Python, Perl, Ruby, Java, and/or .Net-Automation frameworks (Ansible, Terraform, Chef, Salt, Puppet, etc.)-Containers and container orchestration frameworks (such as Kubernetes)Industry-accredited security certifications will be required (the candidate must have or be willing to obtain all of the following certifications – GIAC GXPN, GPEN, GCIH, CISSP, and CEH). Candidates without certification must be willing to purse them during the course of employment. Knowledge of tools and processes used to expose known and undocumented vulnerabilities in various different systems. -------------------------------------------------Grade :All Job Level - All Job FunctionsAll Job Level - All Job Functions - SG------------------------------------------------------Time Type :------------------------------------------------------Citi is an equal opportunity and affirmative action employer.Minority/Female/Veteran/Individuals with Disabilities/Sexual Orientation/Gender Identity.Citigroup Inc. and its subsidiaries ('Citi") invite all qualified interested applicants to apply for career opportunities. If you are a person with a disability and need a reasonable accommodation to use our search tools and/or apply for a career opportunity CLICK HERE.To view the 'EEO is the Law' poster CLICK HERE. To view the EEO is the Law Supplement CLICK HERE.To view the EEO Policy Statement CLICK HERE.To view the Pay Transparency Posting CLICK HERE.
Skills Realise your full potential with Asia's leading communications group. While we take pride in our 140-year heritage, our philosophy is to always look forward and evolve. Today, we are a leader in cutting-edge ICT innovation and digital advances, powered by a vast network of offices in countries and territories across Asia Pacific, the Middle East, Europe and the USA. Come be a part of our dynamic organisation as Read more
we create the infocomms landscape of the future.Singtel is Asia's leading communications technology group, providing a portfolio of services from next-generation communication, technology services to infotainment to both consumers and businesses.We are a major communications player in Asia Pacific through our strategic investments in regional mobile operators, Telkomsel (Indonesia), Globe Telecom (the Philippines), Advanced Info Service (Thailand) and Bharti Airtel (India), which has significant presence in Bangladesh, Sri Lanka and Africa.This job role is supported by the structured development programme for mid-career professionals under the TechSkills Accelerator (TeSA) initiative, led by Infocomm Media Development Authority (IMDA) in partnership with SkillsFuture Singapore (SSG) and Workforce Singapore (WSG).The programme aims to provide Singaporeans aged 40 and above with a tech-related job while being reskilled or upskilled. Mid-career professionals will have the assurance of being employed in a paid job while attending structured Company-Led Training for in-demand tech skills. They will also gain experience in a tech role to tap into the good careers that the infocomm sector offers.For more information on the programme, imtalent.sg/TeSAMidCareerInfrastructure Engineer - #TeSASingtel is using multiple-cloud platform to accelerate our transformation to become a digital telecommunication and platform player. You will have the opportunity to work with a team that will establish the cloud standards and architecture that enable the implementation to be completed in a consistent, secured and yet agile way.You will have the opportunity to interface with multiple tribes and business units to help build our cloud and ensure consistent adoption of the technology, working in an Agile environment with a team of cloud and DevOps engineers.Responsibilities:* Plan, build and maintain Openshift Container platform on-premises and EKS on AWS Cloud.* Support the development of complex enterprise architectures for contain platform and architecture.* Exercise expertise and knowledge of architecture to benchmark with third party organizations to discipline overall container strategy.* Continue to expand knowledge of industry trends, applying that knowledge by evaluating fit to the organisation.* Creation Operating System that comply to CIS Standard level 1 and 2 via script and customise docker image to support various applications* Participate and assist managers in setting the long-term direction, roadmaps, and standards for container technical architecture* Developer and establish the architecture, standards and documentation for docker image, openshift container platform, container registry, EKS and ECR so that their deployment can be automated, including creation of SOP for EKS and Openshift Container Platform* Build and operate docker registry for EKS and Openshift Container Platform, automating all aspects of provision, monitoring, patching, etc. where possible* Keep up with Openshift container platform and Kubernetes development in market place* Ensure that security is embedded by design.Requirements:* Qualification in STEM (Science, Technology, Engineering and Mathematics) or related discipline* Possess a challenger spirit and willing to learn in a dynamic environment* Customer focus and self-driven in engaging stakeholders* Good verbal, interpersonal and written communication skills* This programme is open only to SingaporeansIf this description is exciting and you feel that you have the necessary skills and experience to make a difference, then please follow the link .By submitting your application for this job role, you agree that Singtel may collect, use and disclose your name and email address, which you have provided in the form, for the Infocomm Media Development Authority (TeSA Mid-Career Advance programme administrator) to send a follow-up email. Please note that information will be sent directly by the Infocomm Media Development Authority.For more information on this and other opportunities please refer to our careers portal under groupcareers.singtel.Let's shape a better world through technology. Join us to lead the change.Note to Recruitment AgenciesIn sourcing for candidates for particular roles, the Singtel Group works only with a panel of selected recruitment agencies expressly engaged under written agreements. Even then, these agencies are only activated from time to time for specific recruitment exercises for particular roles under instructions expressly issued by a member of the Singtel Talent Acquisition team.Except under such circumstances, no agency shall source or attempt to source any candidates for the Singtel Group. The Singtel Group will not pay nor be obliged or liable to pay any recruitment fees of any kind whatsoever to any agency where candidate CVs are submitted to the Singtel Group by such agency on an unsolicited or speculative basis.The Singtel Group reserves all rights to directly contact any candidate to which such CVs relate without any obligation or liability whatsoever to the agency concerned (including without limitation any obligation or liability to pay any recruitment fees of any kind).
Skills Bring your career aspirations to life with AIA!Responsible for leveraging digital technologies to automate existing business processes so as to improve process efficiency

Digital technologies are shaking every industry now and life Insurance is no exception. To empower our agents with best in class and future-proof digital solutions to create values for our customers, AIA Digital Technology Department embarks the exciting agile transformation journey tobuild an agile team that Read more
are up-to-date with latest digital technologies and embracing the best engineering practices contributing to the organization, the community and industrycreate a place where people are excited to come to work everydayWe value,Trust and responsibilitiesCollaborations and no brilliant jerksCultural diversityRadically candid and check your ego at the doorGrowth Mindset and empower experiment. Fail fast > Learn fast > Improve fast > Share fastData-driven decision and the best ideas winHacker ethosServant leadership
Your freedom and responsibilities are,Lead the portal team of 10+ engineers (SG and Batam) and take care of their development, both hard skills as well as the soft ones. Help them exploit their strengths and handle their weaknesses. Make sure they are properly equipped to perform their job the best they can.Manage a portfolio of portal applications on multiple tech stacks, including both BAU and new product developments, on-premises and on Azure.Take the initiative to seek for opportunities improving our engineering practices…Contribute to the tech modernization and long-term capacity planning.Share the knowledge internally and externally through brown-bag sessions, public blogging, meetups and conferences.
Who you areYou abide by our values.You embrace the autonomy given and fully understand the responsibilities that come with it.You have 10+ years of experience leading, coaching, and mentoring individuals and teamsYou have years of software development experience and are passionate about various technologies, like Java, Node.JS, ReactJS/React Native, AEM, Microservices architecture, Kubernetes, automated testing, CI/CD, distributed tracing and centralized logging etc...You have 3+ years working on public cloud (Azure, AWS, GPC etc…)You appreciate the values of XP and you know agile is more than Scrum ceremonies.You care about developing people as a leader.You have the Grit
>If you want to make a difference in our digital transformation journey to create a positive impact on people's lives to help them live healthier, longer, better lives and find the above sounds interesting to you, we want to talk to you.Build a career with us as we help our customers and the community live healthier, longer, better lives.You must provide all requested information, including Personal Data, to be considered for this career opportunity. Failure to provide such information may influence the processing and outcome of your application. You are responsible for ensuring that the information you submit is accurate and up-to-date.
Skills

At foodpanda we're on a mission to redefine how tech, food, people and culture are connected operating in 12 countries worldwide. Our team is working on big challenges and complex scalability problems as we grow 6X annually processing millions of orders a year. You'll be part of a highly collaborative cross-functional agile squad that always includes frontend and backend engineers, design and product owners. Our squads operate in Read more
an open and fast-paced environment with very flat structures where everyone has a say.
We work on a large scale, complex systems where you can reach users on a global scale whilst enjoying a high level of autonomy and influence and a flexible working environment. Here you can learn, thrive and become a better engineer, designer and product manager.
You will be exposed to a modern technology stack and a cross-functional agile team that ships systems to production through a robust Continuous Delivery pipeline ensuring that we build security and safety through automated tests and processes to build quality from the get-go.Backend Software Engineer - PandaMart
As part of the Pandamart squad, you'll be working on growing our in-house grocery delivery division by working on technologies ranging from campaign tools, product recommendations, warehouse and inventory management, cart and checkout flows both for our internal users and end customers. Groceries for foodpanda started back in November 2019 and the business has been growing exponentially month-on-month. Currently present in 4 countries and with plans to expand groceries to all foodpanda countries by the end of 2020, the scope to build customer-delighting features and grow the business from ground-up is boundless!What's on the menu:

Design and implement the platform which will be used across the whole grocery ecosystem of foodpanda
Manage project priorities, deadlines and deliverables within autonomous teams.
Work in a cross-functional and international team to deliver a holistic solution.
Actively participate in the design and architectural decisions.
Actively participate in open reviews and sharing with peers (Code reviews, ideas etc)
Be an active partner for Product management in order to provide the best value for stakeholders and our customers.
Proactively makes suggestions for how the team can leverage new technologies and architectures to improve the platform
Good understanding and independent application of cloud environment, CI/CD, testing and validation
Independently applies design patterns and best practices in reliability management (resiliency, autoscaling, monitoring, alerting)

What you can bring to the table:

Bachelor's degree in Computer Science or equivalent education or practical experience.
Overall 6 years of experience with at least 4 years in Golang
Very good communication skills in English, both written and spoken.

Extensive experience with:

Golang
Extensive experience in a general-purpose programming language
Experience working with distributed and parallel systems and web applications
Design Driven Development.
Hexagonal Architecture.
S.O.L.I.D principles.
Event-driven architecture.
Good knowledge of relational databases (You should be aware of normal forms, ACID, isolation levels, index anatomy).
Knowledge or experience in Microservice architecture, Redis, Elasticsearch, SQL and key-value storage, AMQP. Kubernetes/Docker/Golang
Understanding development lifecycle and collaborate with cross-functional and international agile teams
Practical experience with Design Patterns, Design Principles, Software Architecture and Algorithms and automated tests (unit, integration and functional)

About foodpanda
foodpanda (small 'f') is the world's favourite way to order food online from the comfort of your home or office. Whether it's getting your hands on your favourite pasta, kebab or pizza, we believe that no one should have to suffer from hunger attacks ever again.
Our parent company, Delivery Hero, is a global leader in the food delivery industry processing over 3 million orders every day and operating in 40+ markets in the world, with 18,000 employees and approximately 500,000+ restaurant partners. In APAC, foodpanda operates in over 150 cities across 12 countries. Trivial problems can always become large technical challenges at scale. If you love technology, efficiency and simplicity as much as we do, there is no better place to experience this than in foodpanda.
We always genuinely care about experience, efficiency and scalability. We do not just solve technical problems but build the foundations for foodpanda's operations with the best tools on hand.
Skills The Company:
>
ST Engineering Electronics Ltd.
>
>ST Engineering is a global technology, defence and engineering group specialising in the aerospace, electronics, land systems and marine sectors. The Electronics sector specialises in the design, development and delivery of Information and Communications Technology (ICT) products, solutions and services addressing the needs of Smart Cities for Connectivity, Mobility and Security. Its deep technological and engineering expertise straddles business domains in Rail & Road engineering, Satellite Read more
Communications, Public Safety & Security, Cybersecurity, Artificial Intelligence, Training & Simulation, Managed Services and Defence C4ISR. It has presence in more than 30 global cities across North America, Latin America, Europe, Africa, the Middle East, China, India and Southeast Asia. For more information, please visit www.stengg.com.
>
>We are looking for a DevOps Engineer to be responsible for automating the development, testing and integration of software releases.
>
Responsibilities:
>
>
Develop, secure, test, deploy, maintain and improve software.
Integrate scripts and software to automate build and software releases,
Involve in application deployment and system management (i.e. CI/CD, Containers).
Manage individual project priorities, deadlines and deliverables.
Handle day-to-day operations and L2/L3 queries from end users
To be stationed in customer's site to provide advisory


Requirements:

Degree or Diploma in Computer Science, Computer / Electronics Engineering, or equivalent.
2 to 3 years' experience in software development, familiarity with provisioning and managing infrastructure and DevSecOps security concepts.
Experience in Python and Django framework, containerisation (Kubernetes), creating and managing CI/CD pipelines (ESXi, Ansible, Docker, Kubernetes) are preferred.
Familiarity with cloud provisioned resources such as on AWS are preferred.
Team player with good interpersonal, written and verbal communication skills.
Skills Mambu is the SaaS banking engine powering innovative loan and deposit products, the lean alternative to cumbersome core banking systems. Helping clients to successfully start up business ventures, transform existing operations, launch new products and expand into new markets. Mambu provides financial institutions of all sizes with the agility to rapidly design, launch, service and scale their banking and lending portfolio.

We believe that a great company is built Read more
on great people. We are proud to have brought together incredibly bright minds to help make financial services ready for the 21st century. Our clients understand what it takes to succeed in a fully digital world and our team is a trusted partner in their endeavours.

We are looking for a passionate, skilled and enthusiastic

Site Reliability Engineer

to join our team in Singapore. As a SRE you will build, operate and improve a highly available, performant, scalable, cost-effective, reliable and secure Mambu Cloud Platform using latest tools and technologies.

You will:

Build and maintain the Mambu Cloud Platform by:

- Ensuring that the platform is highly available and the infrastructure can scale without any downtime for the customer;

- Managing performance and analyzing infrastructure problems;

- Utilizing the latest tools and technologies to enable application containerisation and microservices architecture;

- Enabling self-service usage of the platform;

- Assessing 3rd party solutions and advising in build-vs-buy decisions;

- Ensuring that development teams can autonomously make use of the platform to deliver product features at a higher pace, with reduced coordination;

Develop and improve engineering tools and processes by:

- Defining and improving continuous integration, delivery and deployment processes for the Mambu platform and application;

- Ensuring accessibility, integration, performance and security for all tools used in the product life cycle;

- Being automation driven over manual processes;

Develop strong SRE/DevOps mindset and culture by:

- Sharing knowledge and best practices like Continuous Integration, Delivery and Deployment to the team and organisation so that we can enable the SRE/DevOps approach;

- Helping the engineering teams to increase the deployment frequency and reduce the lead time for changes and operating their service in production;

Increase observability and operability by:

- Improving all aspects of monitoring of the Mambu Cloud Platform and all auxiliary services;

- Helping engineering teams get deep insights into their applications in production;

- Ensuring that dashboards provide the right level of information to the right people in the organization;

Promote technical excellence by:

- Nurturing and monitoring the product technical excellence and high quality by working as a team;

- Opening to experiment new and unconventional tech solutions;

- Organizing the accumulated knowledge and information gained by the team, making it available and easy to retrieve whenever needed by any team member, with an increase focus on the team process.

You need to have:

5-7 years of experience;

Solid knowledge of public cloud services (at least 3 years of experience);

Understanding of cloud native applications and distributed systems;

Software development and testing skills (Go is a big plus, Java, Python, unit testing, integration testing, etc.);

Good knowledge of network and network security;

Experience with configuration management and infrastructure-as-code tools;

Experience with managing application on Kubernetes (at least 2 years);

Experience with application monitoring and alerting on scale;

Experience with incident management, on-call rotation;

Familiar with continuous deployment strategies (blue/green, canary);

Exposure to the Software Development Life Cycle, Continuous Integration and Deployment processes;

Good knowledge of Linux systems (including networking and security);

Interest in Cloud Operations. This is not an ops position, but the goal is to create engineering solutions for ops problems;

Basic knowledge of database administration;

Application security knowledge (secure software development practices) is a plus;

Strong communication, organizational and problem-solving skills.

Compensation and benefits:

Competitive salary;

Flexible working hours;

generous Health Insurance allowance;

20 days of holiday and summer schedule;

coffee, tea, snacks and regular events in our modern and centrally located office;

Professional career growth by providing access to trainings and conferences

Why Mambu?

Mambu has over 250+ live deployments, helping to revolutionise financial services in more than 46 countries globally, and we're just getting started.

Our clients include FinTech innovators, traditional banks, digital banks, business and consumer lenders as well as P2P platforms who are all looking to grow and scale.

We understand nothing ensures our customers' success more than a happy team, so Mambu is built on a culture of trust and a sense of ownership in everything we do.

Mambu proactively takes the initiative to improve the industry for the better.

Mambu is using top tool for development activities.

More about us:

To stay on top of the latest Fin-Tech trends and our success stories, please follow us on LinkedIn

For more details regarding our global career opportunities, please visit Career Site
Skills Bring your career aspirations to life with AIA!To empower our Corporate Solution department with best in class and future-proof digital solutions to create values for our customers. The incumbent will support the team to build an up-to-date application with latest digital technologies and embracing the best engineering practices contributing to the organization, the community and industry.

Your responsibilities are,
• Work with vendors to support new application development/implementation for our Read more
Corporate Solution department
>• Work with technical team to support existing application and BAU related matter
• Always strive to look for opportunities improving the existing architecture, practices and engineering practices.
• Contribute to the application landscape planning.
• Collaborate with other team members in an agile environment. Who you are
• You abide by our values.
• You embrace the autonomy given and fully understand the responsibilities that come with it.
• You have Insurance domain knowledge
• You have deep understanding on application design/development and best engineering practice.
• You have 2-4 years of experience working on apps development and production support.
• You know how to work on public cloud, such as Azure
>• You have extensive experience in either o Java, Database (such as: MS SQL. Postgresql)
• Preferably, you have some experience witho ESB (Webmethods)o Web serviceso Microservices/APIo Kubernetes, Dockerso CI/CDo Automated testing
• You like to try out new technologies.
• You care about the quality, under the importance of automated testing and continuous improvement.
• You have excellent analytical and problem-solving skills and like to communicate with business team directly.Build a career with us as we help our customers and the community live healthier, longer, better lives.You must provide all requested information, including Personal Data, to be considered for this career opportunity. Failure to provide such information may influence the processing and outcome of your application. You are responsible for ensuring that the information you submit is accurate and up-to-date.
Skills About the role
As a Tech Team Lead at StashAway, you are responsible for all things customer and user-facing: our marketing website, the web and mobile applications, other internal/external admin interfaces, and more.

Your goal is to deliver world-class products that customers will love! You are driving a scalable tech stack that allows us to iterate fast, roll-out our apps across multiple geographies with varying requirements, ensure testability, build a Read more
reliable tracking infrastructure, and much more.

You will work closely with our Product team on new features and improve the user experience for our customers.

You will need to leverage the entire technology stack to realise these goals and will be part of a team that is constantly tackling difficult questions of scale, architecture, and interaction.

Your contribution to a dynamic Technology team allows you to be exposed to a variety of concepts and technologies. You will enjoy being able to have a direct impact on StashAway's internationalisation plans, and the development of features and new investment products.

-

We have assembled an agile stack of microservices primarily written in Scala, Kotlin, Python, and JavaScript that is organised in Kubernetes and runs on AWS, communicates via Kafka and persists data in Cassandra, MongoDB, and Postgres databases. We heavily utilise Event Sourcing as a data modeling and persistency concept for our core trading system.

We strive to keep most of the services simple and robust so they are easy to develop, test and maintain allowing us to iterate quickly and productively.

Do check out StashAway's Engineering blog to learn more about the technology we use, the challenges we face, and the solutions we deliver!
Requirements
You have at least 8 or more years of experience in building applications, preferably with a modern backend stack.
You have deep experience with JavaScript, HTML/CSS, Scala and Python. Our stack is based on React/React Native, so experience with these technologies is a plus.
You have a "product sense" and it excites you to work on a consumer-facing product every day, and make continuous improvements in collaboration with other teams of the company.
You have demonstrated the ability to mentor and lead teams and feel comfortable navigating intense discussions calmly, keeping an objective view on what's right for the customer.
You are motivated by pushing user experience and the use of automation and technology to its limits.
Bonus: You have experience working with payment systems.
About us
What We Do

StashAway is the faster way to reach your financial goals. As a digital wealth management platform, we design personalised portfolios and monthly investment plans based on your unique characteristics, and manage your portfolio with highly advanced investment strategies.

The company was founded in Singapore in 2016 with the ambition of expanding to other fast-growing Asia Pacific markets since 2018.

StashAway is led by its three founders, Michele Ferrario, former CEO of ZALORA Group; Freddy Lim, former Global Head of Derivatives Strategy of Nomura; and Nino Ulsamer, founder of several technology companies around the world.

Why We Do

We deliver sophisticated, personalized advice at a fraction of the cost of existing, basic solutions. Our advanced technology enables us to deliver to each investor a sophisticated investment strategy that was once only available to institutions and high net-worth individuals.

Traditional investment products charge between 1.25% and 5% in annual fees. At 0.2% to 0.8% in annual management fees, StashAway offers a convenient, digital user experience with personalised portfolios with no minimum balance, no restrictions for withdrawals, and real-person customer service. We encourage individuals of all net worths with portfolios of any size to build their wealth.

Who We Are

Supported by prominent advisors, the StashAway team is committed to providing investment advice and customer experience of the highest quality. Our team is made up of top-tier developers, designers, fund managers, creatives, and managers with diverse backgrounds from all over the world – currently representing Canada, China, France, Germany, India, Indonesia, Italy, Malaysia, Singapore, the United Kingdom, the United States, and Vietnam.

In Jul 2019, StashAway raised US$12 million through a Series B round led by Eight Roads Ventures, the proprietary investment arm of Fidelity International. Other backers include Asia Capital & Advisors, a private equity firm led by banking veteran Francis Rozario, who had previously participated in our pre-series A and Series A funding rounds in 2018.

We write our own rules, and do whatever it takes to build a substantial, meaningful product and service. We work hard, don't cut corners, and love bonding over (lots of) food.

With regards to our culture, we want StashAway to (i) have a rewarding, diverse, radically candid and cooperative growth environment; (ii) where people work hard, take responsibilities and grow as individuals and as a team; (iii) embrace an open-minded meritocracy, and (iv) are ethical and compliant.
Apply for this position
Skills