Sign in or register for a JobTech account.
Jobs that require

leadership

skill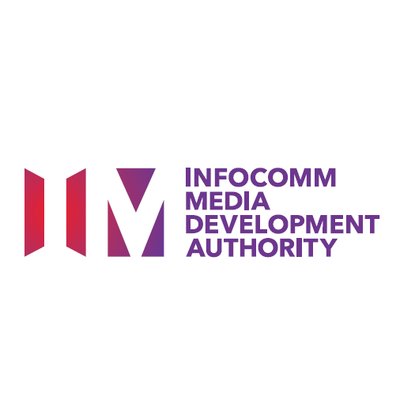 Description
The ideal candidate will have significant hands-on technical experience in Agile software engineering principles and a background in full stack software development, system architecture with APIs and microservices, containerisation and cloud-based technologies, and DevOps toolchains. Experience in managing development teams responsible for designing, developing and testing software assets in an Agile development environment is also preferred.
Responsibilities
Be a change agent in fostering a software engineering culture based on a strong foundation of software engineering principles and best practices
Drive organisation-wide practice of continuous integration and continuous delivery of high quality software assets
Create a continuous learning environment to ensure that engineers in the organisation are trained in the software engineering processes and the technology stack defined in the organisation playbook
Be part of the technical leadership team in technical visioning and technology stack selection to meet the strategic objectives of the organisation
Requirements
Bachelor's Degree in Computer Science, Electrical Engineering, Information Technology
Minimum 12 years of application development and technical project management experience, with minimum 3 years of team management experience of teams of 10 or more
Minimum 5 years of experience as a team lead in Agile software design, development, and testing processes
System architecture design experience using microservices and REST-based APIs, Java technologies, containerisation technologies such as Docker and Kubernetes, cloud-based platforms such as Pivotal Cloud Platform, and public cloud services from AWS, Azure and Google
Hands-on experience in API management platforms, API design standards, API patterns, API governance, API security standards and implementation
Working experience with project management tools such as Jira, Confluence or similar
Thorough knowledge of build and deployment toolchain such as Bamboo, Ansible, Nexus, Github, and automated code quality inspection tools such as SonarQube and Fortify
Certified Scrum Master or equivalent Agile project management experience
Broad knowledge of digital infocomm technologies, trends and methods such as data engineering, cloud-native system architectures, artificial intelligence, and Internet-of-Things
Excellent communication skills
Position will commensurate with experience.
Only short-listed candidates will be notified.
Skills

Key responsibilities
Work closely with the Internal Communications Head to ensure the internal communications strategies/executions align with business priorities and deliver a consistent tone of voice and communications style
Effectively communicate objectives, strategic areas and key initiatives as well as provide timely updates to employees
Develop and deliver communication plans that are specific to each request. Subjects include leadership communications, business objectives, key initiatives, industry or product expertise, employee engagement or latest developments
Create fresh ways of message delivery (across content, channels and experiences) to communicate business objectives and deepen employee engagement
Work with relevant stakeholders to develop, edit and storyboard engaging content (including multimedia content such as full-length article, videos, banners, eDMs and infographics) that is relevant, personalised and targeted for employees
Develop and manage content calendar
Improve employee engagement through carefully curated activities
Most important deliverables include

ad-hoc eDMs publishing (in-house)
monthly newsletter publishing and intranet maintenance/improvement (mostly working with vendors, i.e. design agency and content writer)
planning and executions of employee engagement activities (in-house)
the preparation of monthly analytics report
Requirements
University degree with at least 3 years working in a marketing and communications role. Internal communications or agency experiences are highly desired.
Experience in content publishing, i.e. writing and crafting communication pieces
Ideally equipped with basic Photoshop/Illustrator skills to design creative visuals (i.e. eDMs and newsletter layout) that compliments the message
Good awareness and knowledge of best practice in marketing and communications
Basic knowledge of event planning and execution
Ability to connect-the-dots, develop new ideas, approaches and solutions
Strong attention to detail and ability to multi-task projects, priorities, schedules, and deliverables
Self-motivated and independent with a "can do" attitude that focus on solutions. A good team player and thrives in a fast-paced environment
Good project management and delivery. Can manage vendors effectively and work with a wide range of different stakeholders
Proficient in PowerPoint, Adobe, Google Analytics, Mailchimp and others.
Skills

Key Responsibilities
Work very closely with business units/industrial build team on solutioning and gathering business requirements for cost allocation program
Drive the cost data requirements gathering with stakeholders
Manage overall financials (cost categorisation, cost pools)
Support project management including issues tracking
Review and analyse cost allocation results across business units and products by countries
Validate prototype results to ensure business requirements are met
Participate in industrial build testing and provide on-going support to the technology teams as required
Actively contribute to the program, identify opportunities and propose recommendations / solutions
Key Deliverables
Support the design, prototype and industrial build of a new cost allocation methodology that would deliver the required granularity and transparency of costs for the Group.

Excel-based analysis
Communications materials (eg powerpoint slides) for stakeholder discussions
Requirements
Functional / technical competencies

Knowledge of banking products and financials
Proficiency in Excel and Powerpoint
Problem solving and analytics
Work structure and management
Communication
Thought Leadership
Drive
Teamwork
Skills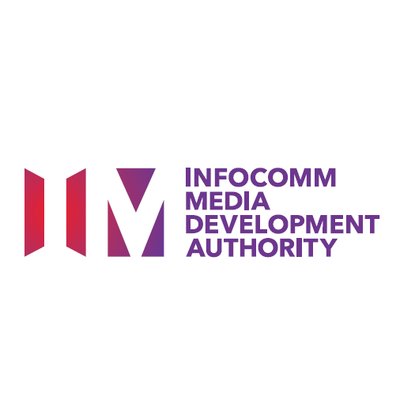 You will be responsible to develop industry specific Industry Digital Plans (IDPs) through engagement with sector lead agencies, trade associations and the industry to drive transformation of SMEs through the use of digital technologies that lead to SME growth and productivity. We offer a challenging and enjoyable work environment to realise your potential and achieve career aspirations.
Responsibilities
Lead and facilitate the development of industry specific IDPs;
Understand the industry, challenges and trends from the industry specific Industry Transformation Maps (ITMs), discussions with industry stakeholders and literature research;
Engage with sector lead, trade associations, union and other stakeholders to develop the 1st cut IDP; and seek stakeholder consultation and validation from meetings and workshops;
Develop collaterals including e-book, summary animation and case study interview videos for IDP launch
Coordinate across agencies and internal teams to ensure media strategy and alignment; availability of pre-approved digital solutions; and potential sector pilot projects at IDP launch
Seek internal and external stakeholders at senior levels for endorsement of the IDP launch
Requirements
Background in Computer Science, Business or equivalent
At least 2 years of working experience, preferably with government agency experience
Up to date knowledge of IT industry practices and solutions
Domain knowledge of one or more key industries is a plus: maritime, construction, early childhood, financial services, legal, built environment, retail, logistics, etc.
Good leadership skills
Strong writing and communications skills
Team player
Position will commensurate with experience.
Only short-listed candidates will be notified.
Skills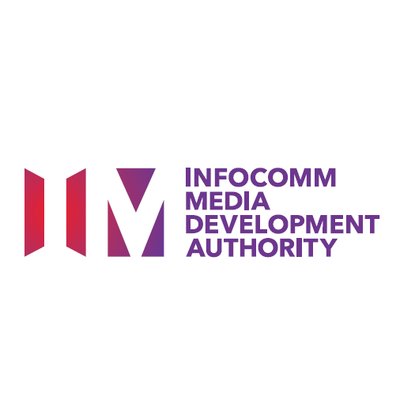 The Digital Utilities team sits within the Modern Services Cluster and is responsible to drive the strategy, development and acceptance of digital utilities to enable Singapore-based enterprises to access B2B business flows seamlessly and expand digital connectivity to key markets.
You will be an individual contributor working with partner agencies (e.g. MAS, ESG, GovTech), private sector entities, as well as inter-governmental forums promoting use of cross sector and cross border digital utilities. Your scope of work covers a wide range of activities, including but not limited to understanding the needs and challenges faced in promoting cross sector / cross border digital transactions, conceptualising and implementing new projects, promoting Singapore's thought leadership in digital utilities, and organising industry engagement and outreach programmes.
Responsibilities
Develop collaborative partnerships with local and overseas industry partners, trade associations to understand their needs and initiate sectoral proof-of-concept and initiatives, where relevant
Plan and manage partners in meeting milestones, timelines, and deliverables for projects, such as the Business sans Borders programme. This may include tracking and evaluating project deliverables related to grants, and capturing learning points from proof-of-concepts or pilots
Organise industry engagement and marketing activities, such as events, speaking engagements, roadshows to promote Singapore thought leadership in digital utilities or for specific programmes
Develop communication materials to support IMDA's participation in partner and industry events
Requirements
Background in business and marketing, finance, computer / computer science or information technology (IT)
3 – 8 years of working experience, preferably in business development, strategic planning, or finance industry
Methodical, process oriented, organised and proactive self-starter
Good communications, operations and project management skills
Good written and spoken communication skills, and presentation skills
Able to work well within a team with diverse personalities
Ability to multi-task, quick to adapt and able to work in fast pace environment
Position will commensurate with experience.
Only short-listed candidates will be notified.
Skills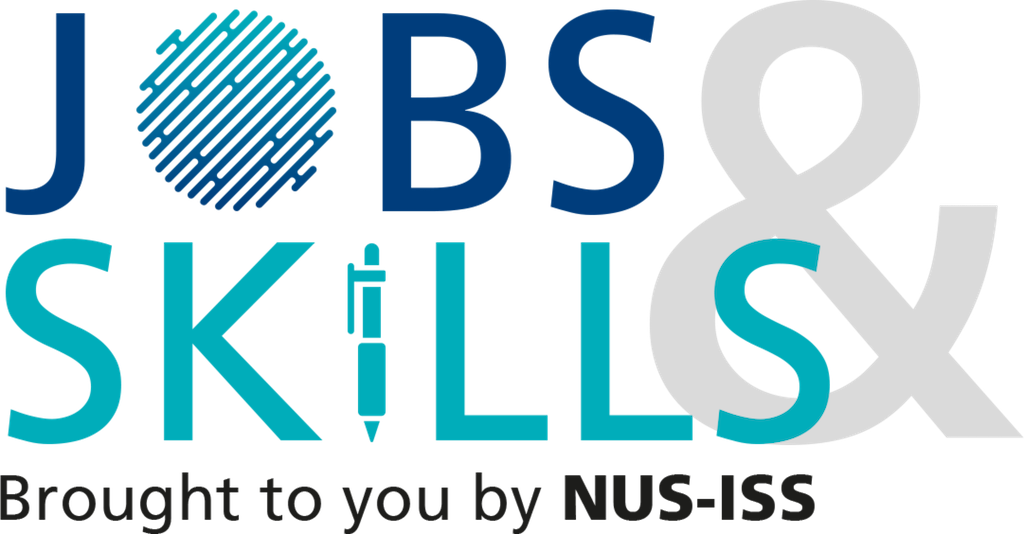 Singapore Airlines is looking to hire NUS-ISS talent.
Job Description
- Ensure that applications platform's performance meets or exceeds operational metrics for scalability, security, compliance, performance and quality in accordance with negotiated service level agreements.
- Guide project teams to ensure the consistency of their components to the overall business capability, IT product architecture, and IT roadmaps
- Create solutions that meet approved standards and reduce the number of exceptions by proactive roadmap and investment prioritization with stakeholders
- Lead applications platform maturity by applying industry best practices and technical due diligence.
- Develop an in-depth knowledge of all aspects of the solution domain to implement the most current and relevant solutions.
- Drive the assessment and resolution of software, hardware, or process defects discovered throughout the pre-launch, post-launch, and quality review processes.
- Any ad-hoc duties as required.
- This is a sole contributor role.
Required Skills
- IT degree with at least 3 years of work experience in MNCs as a solution architect.
- Proven track record in designing complex applications that meet or exceed operational metrics for scalability, security, compliance, performance and quality.
- Conscientious and proactive in learning all aspects of the solution domain as well as creating solutions that meet approved standards and developing roadmap that reduce the number of exceptions.
- Has good understanding of software, hardware and process aspects of an application project to drive the assessment and resolution of any of such defects discovered during any phase of the applications development, including post-launch.
- Strong drive for result.
- Strong and effective communication, negotiation and influencing skills
- Ability to deal with and resolve complex problems
Skills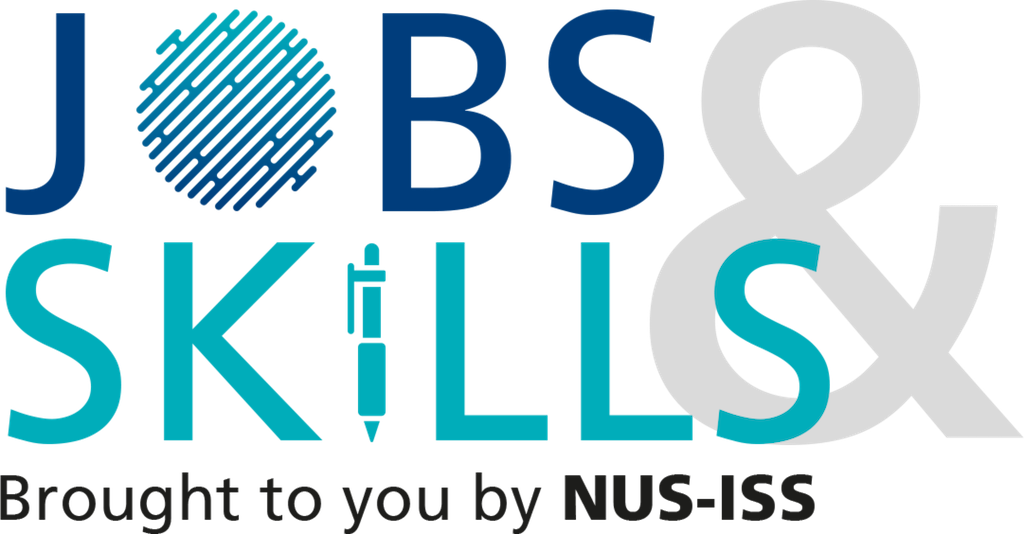 We have a great opportunity for a talented and self-motivated Application Support to join our Financial Services Industry team at NCS. At NCS, we seek to nurture talents in creating and developing innovative solutions. If you are passionate about new technologies and new ideas, NCS could be a place for you!
Roles & Responsibilities
• Manage and prioritize incident tickets routed to L2/L3
• Troubleshoot, perform root cause analysis
• Provide trend analysis and root cause analysis on recurring incidents and defects, conduct post incident reviews
• Track, manage and report on relevant SLAs
• Support disaster recovery and audit exercises
• Conduct impact assessment on version upgrades and patches
• Perform production release and patch management
• Maintain knowledge base
• Review and plan continuous improvements

The ideal profile should have / be
• Minimum 4 years of relevant IT experience
• Mature people management skills and experience in vendor management
• Technically hands-on IT professional and equipped with the following languages, tools and technologies:
• NET with finance compliance, Angular OR Java with Sailpoint
• Framework; Microsoft SQL Server; MS Server Stored Procedure; Good to have Informatica, Tableau, Oracle
• Strong customer-service orientation.
• Works well in multicultural workplace
• Preferably to be able to front customer in technical/domain discussion and hands-on coding when necessary

Skills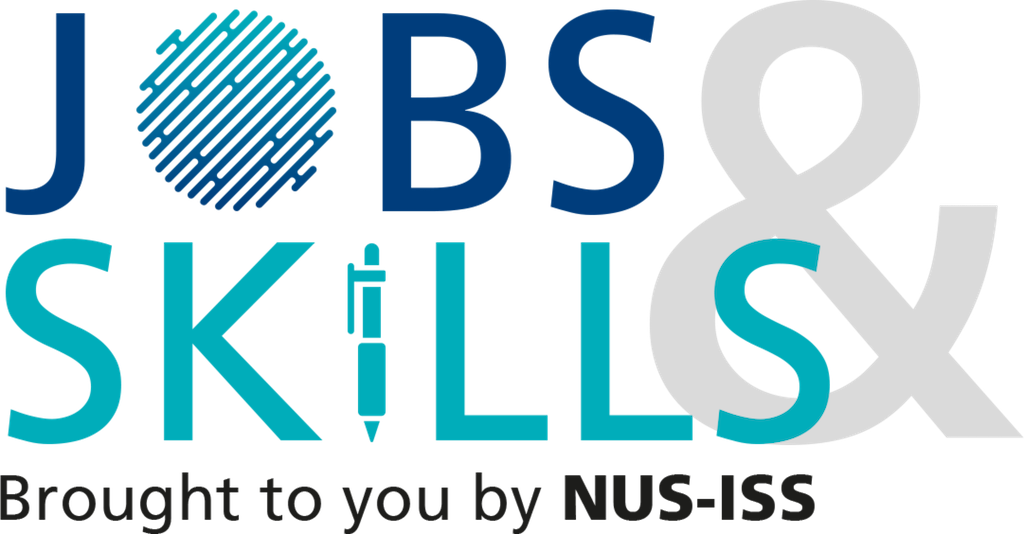 We have a great opportunity for a talented and self-motivated Assistant/Project to join our Financial Services Industy at NCS. At NCS, we seek to nurture talents in creating and developing innovative solutions. If you are passionate about new technologies and new ideas, NCS could be a place for you!
Assistant/Project Manager is responsible for the managing and implementing of medium scale IT projects with quality, within scope and to ensure deliverables are on time and conform to processes and standards meeting customer's requirements
Roles & Responsibilities
Project Delivery
• Analyse and document requirements by liaising with a range of people including users and managers, drawing together information needs across a distributed organisation
• Establish and prepare project plans, risk management plans, project milestones and deliverables in consultation with business users and architect/designer
• Manage the implementation of the project on a daily basis with regard to schedules, budget, manpower and quality
• Manage the scope definition and change control mechanism
• Escalate and discuss project overrun issues, scope creep, integration issues, resource requirements with Project Director (PD)/Service Delivery Director (SDD)
• Manage integration of various components of the project including hardware, software installation, testing, business process review, redesign, application development, migration and data conversion etc.
• Manage project activities to ensure timely delivery, including identification of critical path, monitoring and driving completion of interdependent activities and adjustment to project schedules to achieve overall completion deadline
• Manage resources including hardware, software, human resource facilities and logistics required for project so as to ensure completion within budget.
• Review project documentation to ensure that it meets customers requirement and conforms to quality management process, standards and procedures to minimise rework and system failures
• Define project resources, performance reviews and post implementation evaluations
Customer/ Vendor Management
• Negotiate with vendors and across teams to ensure adequate resources are available during various phases of the project
• Build relationships with users, technical staff and management to determine and resolve issues associated with systems implementation
• Manage contracts and subcontractors
• Negotiate with customers on change request effort, schedules and prioritize changes based on business needs
• Clear and open communication with customers on project issues or clarifications
Business Development
• Proactively identify opportunities for further expansion or improvement of services delivered to the customer and liaise with the Account Manager(s) for development of that opportunity
• Be involved in pre-sale activities
Team Management
• Liaise with team members to ensure that all tasks and deliverables are proceeding according to schedule
• Plan, track and monitor the tasks assigned to the team leader/ members
• Delegate tasks effectively by providing clear and specific instructions and goals
• Provide leadership to the project team to ensure that proposals/enhancements are fully analysed and evaluated for their benefits and costs
• Provide the project team with accurate information about business needs and priorities as well as details about existing business systems
• Participate in leadership activities and providing performance feedback and developmental coaching
• Monitor and improve team performance, providing leadership, coaching, and performance management

The ideal profile should have / be
• Typically 8 years IT project management experience
• Experience in the development, implementation and support of information technology projects in a range of organizations
• Degree in Information Systems or equivalent
• Self-motivated with a positive "can-do" attitude, creative with excellent presentation, communication, negotiation and interpersonal skills including strong persuasive techniques.
• Able to lead, develop and maintain respectful and trusting relationship
• Proficient in written and spoken English
• Able to travel as required

Skills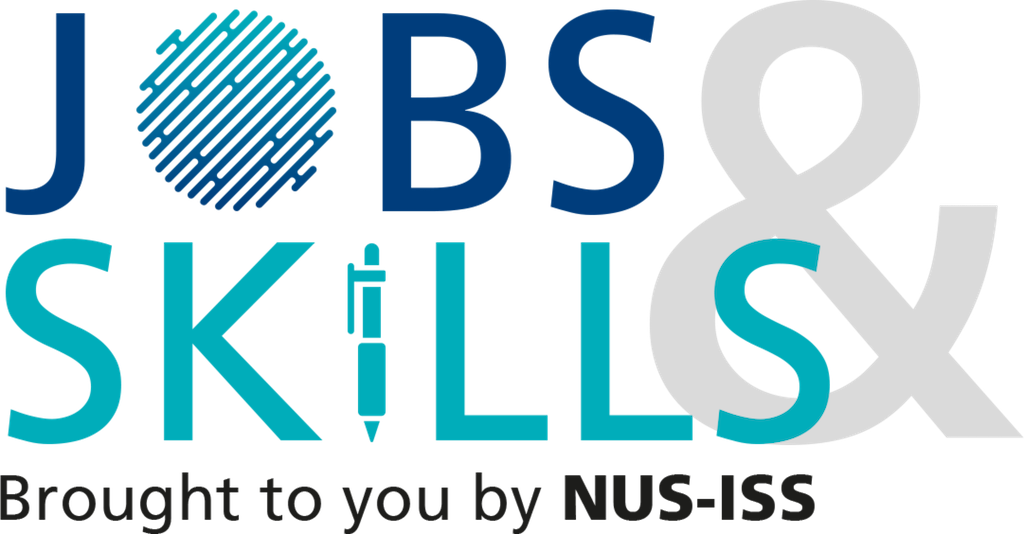 We have a great opportunity for a talented and self-motivated Project Manager to join our Project Management team at NCS. At NCS, we seek to nurture talents in creating and developing innovative solutions. If you are passionate about new technologies and new ideas, NCS could be a place for you!

Role & Responsibilities:
You will lead and deliver projects, work closely with various internal and external stakeholders to establish project plans, risk management plans, project milestones and deliverables. You will also be involved in defining project resources, performance reviews and post implementation evaluations as well as managing the integration of various components of the project including hardware, software installation, testing, business process review, redesign, application development, migration and data conversion, financial and costing etc.
You will need to build and maintain strong relationships with vendors to facilitate successful negotiation at work.

You are require to work cohesively with your team members to ensure that all tasks and deliverables are completed according to schedule. You will need to manage the team performance and constantly provide coaching and guidance to them.
The ideal profile should have / be:
• Degree in Engineering, Computer Science or related discipline
• Minimum 6 years of project management experience, preferably in Applications (Java/ .NET) projects
• Proven track record in assuming overall responsibilities and managing large scale projects
• Familiar with Software Development Life Cycle (SDLC)
• Mature people management skills, budget management and experience in building teams
• Strong customer-service orientation.

Skills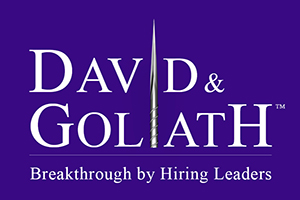 Are you an exceptional Senior IT Analyst with experience in Business Analyst & Project Management?
If so, this could be the career opportunity for you !!
Technical Lead (BA, PM, Enterprise Systems) - perm in Banking
Drive new collaboration and productivity initiatives for the enterprise.
Work closely with the business application team and users to develop, pilot and implement solutions.
Utilise analytical tools to study and promote use of modern apps to facilitate digital transformation in the company.
Organize communication and awareness sessions on Enterprise Apps.
Support the delivery of enterprise system initiatives using advanced techniques and technologies
Assist in planning and implementation of projects/tracks. Coordinate internal resources and third parties/vendors for the flawless execution of projects.
Assist in the definition of project scope, requirements and objectives, involving all relevant stakeholders and ensuring technical feasibility.
Develop / assist in developing a detailed project plan to monitor and track progress.
Manage changes to the project scope, project schedule, and project costs using appropriate verification techniques. Resolve or assist in the resolution of conflicts within and between projects or functional areas; develop methods to monitor project or area progress
Measure project performance using appropriate tools and techniques. Report and escalate to management as needed
Work cross-functionally to solve problems and implement changes.
Create and maintain comprehensive project documentation
Provide technical leadership and guidance to team members.
In return for this excellent career opportunity, we ask that you have the following:
Possess a good Honours degree preferably from a reputable university in Information Technology or equivalent.
Relevant technology experience in the developing, analysing and implementing solutions for end users/clients. Preferably if it includes at least 2 years of leading a project team in a fund management or finance industry.
Proven experience with both traditional waterfall as well as AGILE/Adaptive project methodologies
Possess strong communication and validation skills. Able to iterate through the requirements in phases. Evidence of staying in alignment with business sponsor, stakeholders, and management.
Rapid Prototyping skills to quickly translate ideas into solutions
Prior software development experiences using C# .NET, VB or CSS, HTML, JavaScript, JQuery
Experienced in working with multicultural and multinational teams across time zones
Experience in Microsoft O365 is an added advantage.
If this speaks to you and you are ready for a new challenge, please send your Resume in MS word format to bennie.yeo(a)davidgoliath.net
Even if you are not interested, you can still park your CV with us for other Banking IT positions or forward this Advertisement to your counterparts with the relevant Banking IT experiences I am looking for.
We Seek to:
Understand your personal circumstances, needs and ideals
Present your credentials to our clients only with your permission
Strategize and consult with you
Your application will be kept with the strictest of confidence.
EA License Number: 18S9167
Registration ID: R1114115
Skills