Sign in or register for a JobTech account.
Jobs that require

leadership

skill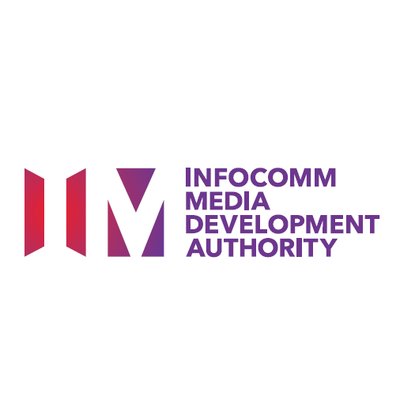 Description
The ideal candidate will have significant hands-on technical experience in Agile software engineering principles and a background in full stack software development, system architecture with APIs and microservices, containerisation and cloud-based technologies, and DevOps toolchains. Experience in managing development teams responsible for designing, developing and testing software assets in an Agile development environment is also preferred.
Responsibilities
Be a change agent in fostering a software engineering culture based on a strong foundation of software engineering principles and best practices
Drive organisation-wide practice of continuous integration and continuous delivery of high quality software assets
Create a continuous learning environment to ensure that engineers in the organisation are trained in the software engineering processes and the technology stack defined in the organisation playbook
Be part of the technical leadership team in technical visioning and technology stack selection to meet the strategic objectives of the organisation
Requirements
Bachelor's Degree in Computer Science, Electrical Engineering, Information Technology
Minimum 12 years of application development and technical project management experience, with minimum 3 years of team management experience of teams of 10 or more
Minimum 5 years of experience as a team lead in Agile software design, development, and testing processes
System architecture design experience using microservices and REST-based APIs, Java technologies, containerisation technologies such as Docker and Kubernetes, cloud-based platforms such as Pivotal Cloud Platform, and public cloud services from AWS, Azure and Google
Hands-on experience in API management platforms, API design standards, API patterns, API governance, API security standards and implementation
Working experience with project management tools such as Jira, Confluence or similar
Thorough knowledge of build and deployment toolchain such as Bamboo, Ansible, Nexus, Github, and automated code quality inspection tools such as SonarQube and Fortify
Certified Scrum Master or equivalent Agile project management experience
Broad knowledge of digital infocomm technologies, trends and methods such as data engineering, cloud-native system architectures, artificial intelligence, and Internet-of-Things
Excellent communication skills
Position will commensurate with experience.
Only short-listed candidates will be notified.
Skills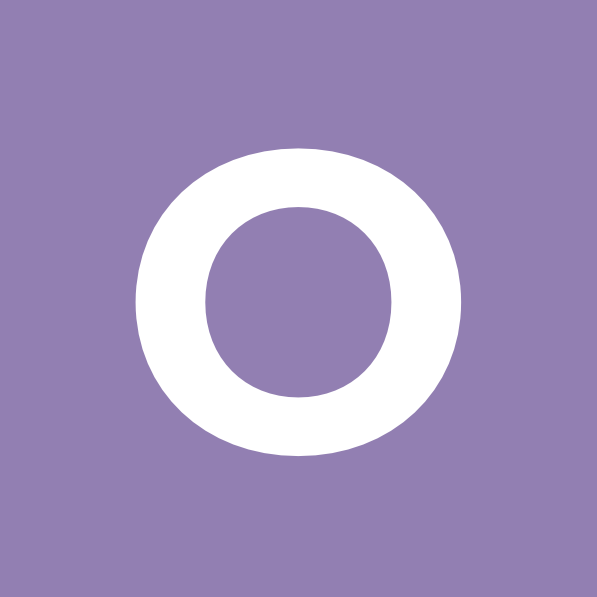 About OCBC

Having purpose and making a real impact drives what we do at OCBC, for our customers, colleagues and the community. People count on us to deliver an amazing banking experience, but more importantly one that is uncomplicated and complements their changing lifestyle and business needs. Our employees are the architects that make this all possible; they are high performing individuals and teams, experts in their field and Read more
above all believe in our purpose and commitment to customers.

What you'll do

Service Quality Measurement

· Embrace standard models of "service excellence" for customer engagement, sales and service processes, customer communications and premises management

· Achieve average score of above 80& for BSI and above 60& for Customer Engagement Score

· Ensure the upkeep and maintenance of the Premier Centre premises and merchandising in accordance with prescribed standards

· Ensure zero defects for all documentations in wealth sales, loans and account opening

Operational Risk Management & Control Deliverables

· Ensure full compliance to the laid down procedures and processes and exercise due diligence to prevent both internal and external fraud

· 100& passes for all processes and audit reviews

· Achieve at least a pass rating for OREI

Sales Support Deliverables

· Support the sales efforts of Premier Onshore Banking through active encouragement of referrals

· Provide operational support to sales staff including guiding them on the Bank's policies and procedures on operational matters

HR Deliverables

· Monitors performance and progress of relationship officers on assigned tasks

· Ensure sufficient staffing needs through effective planning of leave and off days' schedule

· Ensure all staff meet their minimum training requirements

· Equip new and existing staff with the full Sales & Service framework

· Implement programs to keep staff engaged and motivated. To improve Employee Engagement Score by 2& over last year's score

LI-QSH

What you bring:

Results-oriented and customer-focused

Passion for customer service, including resolving customer complaints

Good communications and inter-personal skills with both internal and external customers

Good operational knowledge of premier banking

Good leadership skills that will inspire high performance from staff

Minimum 3 years relevant banking experience and in similar capacity is preferred
Skills APJ Director of Advisory

VMware Advisory, part of the Global Strategic Pursuits Practice, collaborates with our major customers to create transformation strategies and business cases. With former C-Level and industry consultants in our ranks, we're authorities on uncovering hidden barriers, finding opportunities and formulating meaningful IT transformation plans. The team exclusively engages Directors, Vice Presidents and C-Level executives in our most strategic Enterprise Customers to help them navigate the Read more
people, process and technology challenges of Digital Transformation.

The APJ Director of Advisory has the responsibility for the success of the Advisory business across Asia, Pacific and Japan. Reporting to the APJ VP of Enterprise, youll lead the team of Advisory Business Solutions Strategists across Asia, Pacific and Japan to ensure they are successful in helping our customers, whilst expanding the opportunity potential for VMware. This sought after role combines the art of leadership, business experience, and technology depth to maximise our effectiveness and success with customers. The role will require frequent engagement with internal Vice Presidents, General Managers, Business Leaders, and Professional Services. Whilst the role is focused on leading a team of motivated individuals, the role also requires you to be directly hands-on with customers, and spend a significant amount of time in the field.

Responsibilities

Customer advisory and relationship building

Foster business relationships with customer executives, both business and technical so that you can map VMware solutions to customer needs.

Lead executive workshops on business and IT strategy and transformation, operational readiness and change management

Passionate about new technologies and sharing how adoption of these new technologies can promote positive business transformation

Promote the VMware vision, strategy and customer propositions at a broad range of industry events and conferences

Expertise and practice development

Provide leadership and orchestrate resources to develop insights and standard methodologies on key topics, like industry/customer research, strategy, transformation, to financial analysis and bench-marking

Spread the best processes among functions and teams; enhance strategic thought with customers

Advise VMware account teams and the Advisory team on customer business issues and support account execution

Requirements

Inspire and lead by example

More than 10 years experience in senior leadership roles

Experience as an Advisory Leader and Advisory Consultant

Build new engagement frameworks, collateral and go-to-market offerings

Record of building customer relationships and ability to have meaningful conversations with C-Level audiences

Present well in front of large and small audiences; ability to abstract and communicate on complex topics

Previous leadership role related to one or several markets (i.e. public sector, financial services, telecommunications)

10 years previous direct hands-on technical experience in VMware and associated technologies (Engineer, Developer, Architect, Administrator, Operator)

Experience with the financial, operational and technical challenges faced with running modern day IT operations at large corporations

Knowledge in IT-Architectures on the infrastructure and software development side

Flexibility to travel 40% of time, able to perform well in intense conditions

Technical and business writing skills (white papers, outstanding responses and proposals)

Languages:

English at professional level (additional languages also desirable).

VMware:

VMware is the leader in virtualization and cloud infrastructure solutions that enable our more than 350,000 enterprise and SMB customers to thrive in the Cloud Era. A pioneer in the use of virtualization and automation technologies, VMware simplifies IT complexity across the entire Datacentre to the virtual workplace, empowering customers with solutions in the software-defined Datacentre to hybrid cloud computing and the mobile workspace.

Our team of 30,000+ people working in 50+ locations worldwide is committed to building a community where great people want to work long term by living our values of passion, innovation, execution, collaboration, active learning and giving back. If you are ready to accelerate, innovate and lead, join us as we challenge constraints and problem solve for tomorrow today

Category :

Services and Consulting

Subcategory:

Services Management

Experience:

Business Leadership

Full Time/ Part Time:

Full Time

Work From Home:

No

Posted Date:

2020-02-07

VMware Company Overview: At VMware, we believe that software has the power to unlock new opportunities for people and our planet. We look beyond the barriers of compromise to engineer new ways to make technologies work together seamlessly. Our cloud, mobility, and security software form a flexible, consistent digital foundation for securely delivering the apps, services and experiences that are transforming business innovation around the globe. At the core of what we do are our people who deeply value execution, passion, integrity, customers, and community. Shape whats possible today at http://careers.vmware.com.

Equal Employment Opportunity Statement: VMware is an Equal Opportunity Employer and Prohibits Discrimination and Harassment of Any Kind: VMware is committed to the principle of equal employment opportunity for all employees and to providing employees with a work environment free of discrimination and harassment. All employment decisions at VMware are based on business needs, job requirements and individual qualifications, without regard to race, color, religion or belief, national, social or ethnic origin, sex (including pregnancy), age, physical, mental or sensory disability, HIV Status, sexual orientation, gender identity and/or expression, marital, civil union or domestic partnership status, past or present military service, family medical history or genetic information, family or parental status, or any other status protected by the laws or regulations in the locations where we operate. VMware will not tolerate discrimination or harassment based on any of these characteristics. VMware encourages applicants of all ages. Vmware will provide reasonable accommodation to employees who have protected disabilities consistent with local law.
Skills

Quality Manager of Regional Quality Analysis and Operations - APAC

SingaporeOperationsExperienced

Responsibilities

About TikTok

TikTok is the leading destination for short-form mobile video. Our mission is to inspire creativity and bring joy.

Responsible for team management on daily basis.

Responsible for execution and optimization of content related quality assurance.

Monitor the quality assurance related metrics, familiar with data statistics and analysis.

Strong communication skills and partner with relevant teams.

Responsible for the quality assurance process optimization and Read more
participate in the platform upgrade and feature request submission.

Qualifications

- Bachelor's degree or above.

Experienced in quality analysis in the content moderation/media industry.

Possess strong learning ability, cross-department communication and collaboration skills.

At least five years working experiences with one year managerial experience.

Familiar with office software such as Excel, Word, etc. With data processing experience and other data analysis capabilities are preferred.

Multi-cultural background is preferred.

Apply

Share to
Skills Responsibility

The most edgy, energetic and exciting car company in the world needs dealers that make the brand come to life. What's the secret to this?

Quite simply, our employees. Their attitude, enthusiasm and even sense of humour set them apart and make them special. If you want to be part of this adventure, join our team!

As a MINI Receptionist, your responsibilities will include:

– Customer support on the phone and Read more
in person

– Taking care of organising, coordinating and preparing customer appointments

– Providing customer support via the phone and face to face at the showroom

– Internal coordination of service work to adhere to commitments made to customers

– Perform some direct selling on MINI Lifestyle boutique merchandising

Requirements

You bring along the following skills and competencies:

– Minimum 2 years of receptionist and admin experience

– Requires a confident, professional manner and a structured, systematic approach

– High level of organisational and communicative talent

– Service orientation, skill and a sound capacity for teamwork

Our offer to you

You will have the opportunity to meet fascinating people from a variety of backgrounds and lead

a team who shares your values and inspire them to exceed their customers' expectations every day.

On top of that you will receive on-going training and career development opportunities aligned with

your personal goals and aspirations.

Contact Info

Interested applicants should write in with full resume indicating current and expected salary together with a recent photo to:

HR Dept – Eurokars Habitat Pte Ltd

Eurokars Centre

12 Sungei Kadut Ave

Singapore 729648

hr@eurokars.com.sg
Skills The Team

Cundall's Building Services team's mission is to play a key role in making buildings more energy efficient, sustainable and cost effective to operate – and we pride ourselves on our exemplary track record of designing innovative and sustainable mechanical and electrical solutions, that minimise the use of natural resources.

The Building Services team are a source of world leading expertise – and offer a pro-active and collaborative approach Read more
to skill development, and professional excellence.

The Role

This is an excellent opportunity for an experienced and client-focused Building Services professional to join the team at our office in Singapore, to play a leading role in ensuring the successful delivery of innovative building services design solutions for some of the most exciting building projects in Southeast Asia and around the world.

Working across a variety of sectors such as Education, Healthcare, Commercial, Retail and Critical Systems, you will lead a team of specialist engineers and technicians and work closely with colleagues of various disciplines to manage the delivery of technically excellent, profitable projects.

You will develop new and nurture existing outstanding client relationships that maximise satisfaction and ensure repeat business and will use your wealth of expertise and leadership skills to manage, motivate and inspire less experienced engineers.

The Skills

Educated to degree level in Mechanical, Electrical or Building Services Engineering (MEng or BEng), and having gained vast experience in a role within a building services context, you have proven your technical expertise in relevant design software, and have a portfolio of experience demonstrating your quality and client focussed approach. Although not essential, transportation experience would be beneficial for the role.

In your most recent position, you have consistently demonstrated your ability to manage multiple large-scale projects and less experienced engineers to deliver to, and exceed client expectations, and crucially – you have a passion for creative and intuitive design.

Given the collaborative and client focussed nature of this role, excellent communication and project management skills are essential.

Professional Engineer status in Singapore is essential for this role.

Job Description

Why Join Cundall?

Cundall has adopted the Tripartite Standard on Recruitment Practices and has committed to be a fair and progressive employer.

Apply Now!
Skills The Marine Superintendent is responsible for ensuring the safe and smooth operations of his or her assigned product tankers.
Reports to: Marine Manager / Shipping Manager
Responsibilities:
>
To promote and manage the vessels' health, safety and environment compliance.
To ensure that the vessels are able to perform their voyages and operations.
To arrange and manage audits and inspections required by the recognised organisation (RO) – ISM, ISPS and MLC.
To arrange and manage vetting Read more
inspections, including submissions onto the OCIMF SIRE online platform.
To oversee the vessels' navigational matters, including approval of passage plans and conduct of navigation audits.
To ensure compliance with terminal, operators, oil majors and charterers' requirements.
To liaise with and manage matters in relation to Flag State and Port State.
To ensure that Q88 and HVPQ are updated at all times.
To advise on changes to regulations, requirements and industry best practices.
To monitor, review and update the company's SMS.
To provide vessels with guidance and information regarding the above.
To provide support, training and enforcement in respect of crew competency and discipline.
To provide support in respect of queries regarding vessels' capabilities and performances.
Member of company's emergency response team.
Attend to projects and tasks as assigned.


Requirements:

Seagoing experience as a Master (at least CoC class 1 or 2), or at least 2 years of experience of shore experience in relation to safety, health and environment management and compliance for product or chemical tankers.
Familiar with international and local maritime regulations and requirements.
Strong sense of integrity and professionalism.
Excellent leadership, teamwork, management and communication skills.
Able to motivate and inspire people.
Skills Permanent
Changi
5.5 days work week with alternate Sat off
Up to $4500


Responsibilities:

Primarily to assist the Senior Manager & Senior Operations Manager with the following and to have a clear understanding of the company's policies and vision :-
planning, coordinating and the handling of general issues on air cargo management in the warehouse.
providing leadership and guidance to team of warehouse staff
maintaining excellent rapport at all time with all working partners and contractors Read more
(Sats, Dnata etc)
playing a pro-active role in anticipating and solving problems before they occur.
ensuring team execute works and tasks in timely manner (eg. Cargo launch-in, delivery, flight watch etc)
ensuring staff is well trained on the ERP in order to maximise the efficient utilisation of system for their daily work.
providing support to sales department
to constantly keep abreast of IATA Air Cargo laws and regulations.
ensuring work executions are in full compliance of accredited SOPs (ISO, RCar, BizSafe etc) and customs requirements.
developing KPIs for staff with periodical review;
analysis of data from report – shipment activities, cost and revenue factors and processes
quarterly review of SOPs, KPIs and Budgets (including operating cost);
organising the recruitment and training of staff, as well as monitoring staff performance and progress;
producing regular reports and statistics on a daily, weekly and monthly basis as required;
obtaining feedback from customers periodically on the quality of service rendered;
work with other managers in maintaining standards of health and safety and security in the work environment within the warehouse;
serving as a mentor, leader and team builder to subordinates;
motivating, organising and encouraging teamwork within the company;
Staff training and upgrading and be on constant lookout for improvement
serving as a bridge between management and staff to ensure company's objectives and policies are effectively communicated.


Period:

Permanent


Location:

Changi


Working Hours:

5.5 days work week with alternate Sat off


Salary:

Up to $4500


Requirements:

Minimum with Degree
Good communication and interpersonal skills
Strong leadership skills
Ability to work as a team
Ability to motivate and encourage subordinates


Interested applicants, kindly email your detailed resume (MS Word format is preferred):

[Click Here to Email Your Resume] (Reg No: R1107386)

Please ensure that applications sent through email are no bigger than 1Mb.

We thank all applicants for your interest but regret to inform that only shortlisted candidates would be notified.

Success Human Resource Centre Pte Ltd (EA License Number: 97C4832)
1 Sophia Road, Peace Centre,
#06-23/29 Singapore 228149
Skills Job Responsibilities:

Machine design in Mechanical aspect
Perform mechanical part detailing
BOM & machine manual writing
Conduct machine acceptance with customer
Coordination with sub-contractors for machine build

Job Requirements:

Possess strong leadership quality and be self-motivated
Experience in Solidwork 3D software to do mechanical design
Good knowledge and experience in machine automation
Degree / Diploma in Mechanical Engineering

Interested candidates, please click "APPLY" with your detailed resume.
Skills Our client is a well established multi-million dollar company dealing in the business of wood, based in Singapore

They have an immediate requirement for a Production Manager for their factory in Myanmar.

Responsibilities:
>* Planning and organising production resources (manpower, materials, machines, etc.,)
>* Planning and achieving production schedules
>* Utilise the resources efficiently
>* Ensuring and complying with health and safety regulations
>* Negotiating and procuring the materials as per production schedules
>* Maintenance of Read more
plant and equipment
>* Planning and organising trainings for the team members
>* Must have proven track record of managerial and leadership skills
>* Must have relevant educational qualifications
>* Must have at least 3-4-years of relevant experience in a similar capacity
>* Salary and benefits will be commensurate with qualifications, relevant experience and track record.

Interested candidates: please email your detailed resume in MS-Word format with your qualifications, experience, professional achievements, current and expected salaries, recent photograph, etc to: [Click Here to Email Your Resume]
Please note this job is based in Myanmar. Accommodation & other perks will be provided.
Job posted by
K. Rajan
Saitech International (Lic 06C4808)
EA Regn R1106088
Skills