Sign in or register for a JobTech account.
Jobs that require

leadership

skill Location: Loyang/Tuas Crescent

Let's Talk About Responsibilities

We are currently seeking highly-skilled, experienced Manufacturing Director, Patient Interface to join our Operations' growing leadership team, located in Loyang, Singapore. In this role, you will drive the effective management of operations and engineering teams to ensure the cohesive and integrated efforts - consistent with organisational values, policy, behaviours and business objectives. You will collaborate with all senior leadership in order to meet Read more
the company's objectives in addition to having a passion for success and a proven track record of successful strategic planning and implementation. You will provide strategic leadership to achieve high standard deliveries of just in time production, product quality, operations efficiency and management of new product transition to Manufacturing. You are required work closely and develop excellent relationship with cross-functional team members from Marketing, Product Management, Product Development, Global Supply Alliance, Manufacturing, Logistics and Digital Supply Chain to the maximization of efficiency and productivity.

Let's talk about responsibilities:

Key strategist to develop long-term vision and road maps for the Patient Interface Manufacturing Units

Overall management responsibility for Patient Interface Manufacturing Units' operations to meet GMP and other compliance requirements.

Provide leadership for the operational, engineering & people management aspects of the manufacturing organization, consistent with the values and standards of the competency framework.

Formulate and manage budgets and forecasts for operations and manufacturing engineering.

Monitor resource allocation to control expenses, review performance and productivity to deliver efficiencies in the cost of business operations.

Provide support, model behaviour and manage employees in a manner which provides a work environment for all employees that meets all policies, OH&S requirements and provides opportunity for development and enhances capabilities.

Maintain acute awareness of market and industry trends.

Develop and implement plans to meet current and future production volume and delivery requirements.

Develop and implement plans for the continual improvement of product and process quality and efficiency improvements using Lean and 6 Sigma tools.

Work closely with Purchasing to develop a high quality supplier base through the development of existing suppliers and introduction of new suppliers.

Work with Marketing and Product Managers to ensure that Manufacturing is meeting the requirements of our customers.

Identify, develop and implement new manufacturing technologies.

Ensure that appropriate measures are in place to protect intellectual property and ensure compliance with quality standards, regulatory and other business systems.

Ensure the implementation of management systems within their area of responsibility (including health & safety, quality & environmental). And monitor the performance of direct reports against the management system requirements.

Let's talk Qualifications and Experience:

To really get us excited, you will have Tertiary qualifications in engineering or Business Management or mechanical trade with at least 10 years' experience from highly regulated industries, eg: medical device, aviation, automotive.

Extensive experience leading multiple production teams and NPI process.

Extensive knowledge and experience of relevant business management systems, Microsoft and other software systems, GMP, Lean, 5S and Six Sigma methodologies.

External or internal accreditation or proven experience in management of businesses at commensurate or superior level

Extensive knowledge of manufacturing processes and equipment

Exposure on design and assembly of production automation machines

Excellent knowledge and understanding of automated manufacturing technology

Familiar with Process Validation Principles and Practices

Excellent communication and leadership skills

Deep knowledge in DFM and the collaboration skill to influence next generation product development.

#LI-LC2
Skills Aspect employs a team of passionate individuals who are changing the face of customer engagement. Over our 40-year history we have empowered employees by creating an inspired community that values customer obsession, unlocked communications and relentless innovation. Our ability to think big has enabled us to continually evolve and lead the market, and to stay on the forefront with exciting technologies including cloud, mobile and artificial intelligence.

Job Description

GENERAL Read more
SCOPE & SUMMARY (Singapore based – remote worker with Regus access card)

Marketing Specialist: Reporting to the International Marketing Director (based in UK), the Senior Marketing Specialist ANZ & North Asia is responsible for the delivery and execution of marketing programs that drive sales effectiveness and pipeline growth for our existing customer base and for new business acquisition. The Specialist will have a successful marketing program background and demonstrated ability to lead and implement key tactics (email marketing, telemarketing, social media, webinars, conferences, trade shows, events, user groups, etc.). In addition to field marketing, the marketing specialist will also play a key role in the development, delivery and reporting of global marketing programs & will develop marketing strategies for new and existing products and services. They will research trends and technologies to ensure products meet customer needs. Creates marketing programs to popularize the products to customer audiences and support our customer first strategy. Works with sales to ensure that sales reps have necessary product collateral and advertising materials.

PRIMARY ROLE & RESPONSIBILITIES

* Deliver on regional marketing demand plans focused on new logo demand generation and installed base upsell/cross-sell activities

* Deliver programs on time and on budget to targeted results; continually monitor, analyze and tune campaigns to maximize ROI

* Develop an understanding of Aspect customer base and products to actively and creatively come up with suggestions for tools and lead generation activities

* Provide best practice guidance, and input into local sales and marketing activities such as, customer site seminars, user group events and nurturing activities

* Create, manage, and track marketing campaigns within Salesforce.com and the Pardot marketing automation system; adhere to all stated marketing operations processes

* Collaborate with the marketing operations team to report on programs through the marketing and sales pipeline

* Collaborate with the marketing creative services team to develop and deliver marketing support materials such as email invitations and landing pages to support programs and campaigns

*Lead marketing programs, campaigns, and projects as assigned

*Manage webinars, and trade shows or smaller events as needed

*Budget management

*PR and social media support

*Manage third party vendors

*Manage and coordination with local channel partners with marketing activities, ROI, support channel partner with MDF application, processing and reimbursement and next steps

* Other duties as assigned

Qualifications

SPECIALIZED KNOWLEDGE & SKILLS

* Ability to communicate complex information to people of all levels: peers, subordinates, sales and leadership.

* Strong customer service and teamwork skills. Professional demeanor to maintain and enhance relationships.

* Exercises judgement within defined policies.

* Works on problems of diverse scope where analysis of situation or data requires evaluation of identifiable factors.

* Exercises judgment within generally defined practices and policies in selecting methods and techniques for obtaining solutions. Develops and administers budgets, and performance requirements.

* Familiarity with email marketing best practices a plus

* Excellent communication, interpersonal skills and ability to manage by influence

* Ability to communicate and interface with senior management

* Ability to work under pressure and balance multiple priorities to meet timelines

* Strong team player

JOB REQUIREMENTS

* 5 + years of experience.

* Bachelors degree in marketing or communications preferred or equivalent experience.

* Proficiency in Mandarin (speaking) essential

* Ability to pass a background check may also be required.

* Physical requirements include sitting for long periods of time, lifting up to 75 lbs. on occasion.

* Strong project management skills required.

* High level of proficiency in Microsoft Office, webinar software, sales force automation and marketing automation software required.

* Position requires the ability to travel on occasion (up to 30% of the time), and the ability to meet tight deadlines.

*KM1-LI

Aspect is an equal opportunity/affirmative action employer with a strong commitment to diversity. In that spirit, we are particularly interested in receiving applications from a broad spectrum of people, including women, minorities, individuals with disabilities, veterans or any other legally protected group.
Skills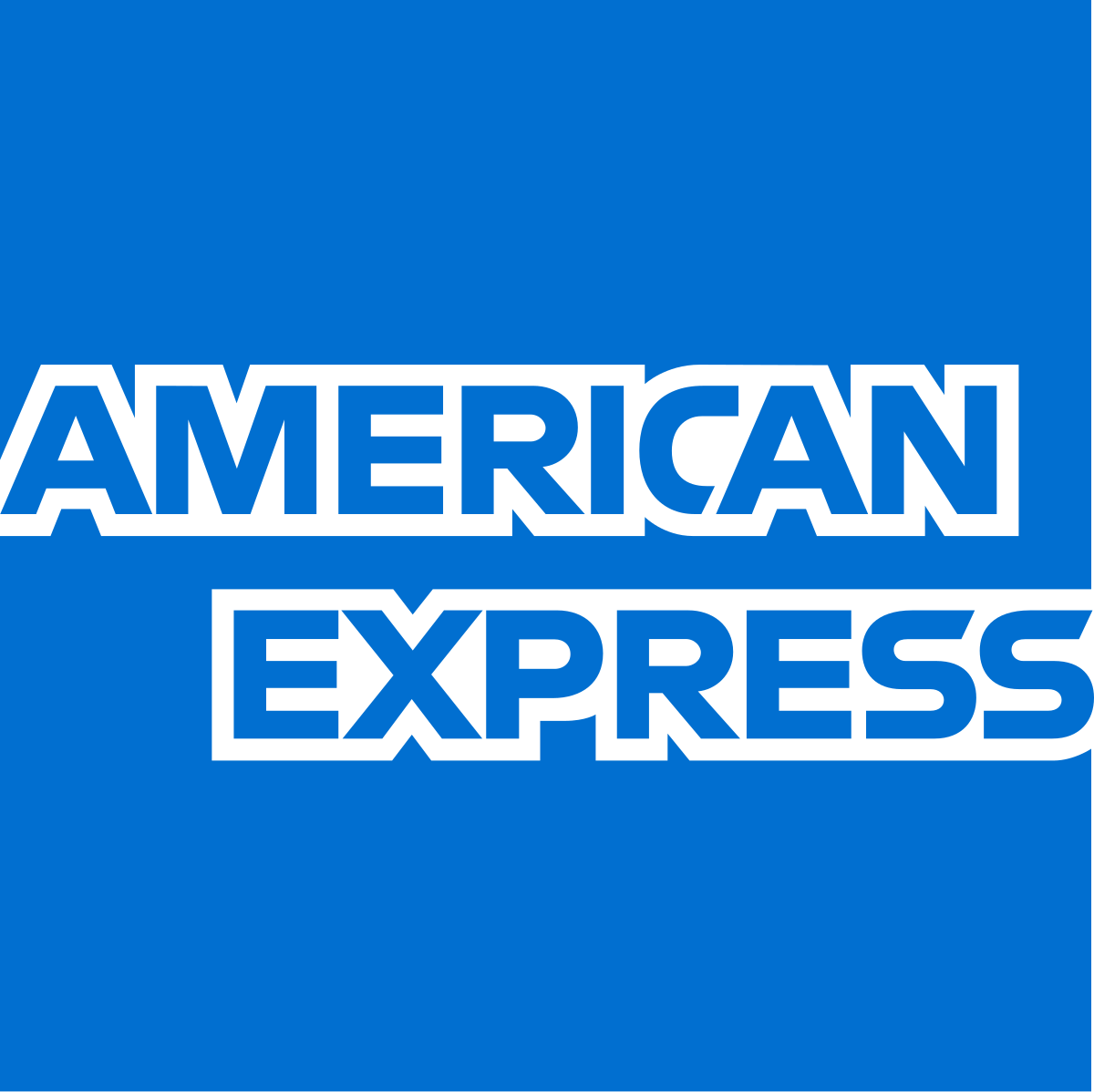 Collections Performance Leader

Lead Global Collections Operations and manage the outside agency partner network.

Have a full-blown dynamic collections strategy in place that best leverages the markets infrastructure. Institute enhanced collections infrastructure, capability and governance. Improve Collection efficiency. Ensure attainment of key business metrics (Roll rates, Recovery) by identifying issues / trends and take appropriate action to solve for them. Participate in strategic planning and decision making with Leadership team.

Carry Read more
a small business owner mind-set working with a strong sense of urgency and purpose in the execution of treatment/solutions. Partner with agencies to identify opportunities/root cause, deliver and monitor solutions to improve overall performance through analysis on effectiveness of collections, KPI and collector level effectiveness. Ensuring Adherence of all operations processes as per compliance requirements.

Ensure all customer escalations in local market are managed end to end in consultation with relevant stakeholders.

Qualifications

Graduate with a minimum of 10 years work experience preferably In Credit, Collections and agency management Result Oriented - Self-directed with strong interest in the collection business and passionate in driving business results strong thought leadership with ability to incorporate analytical & operational aspects to design & implement innovative solutions to drive performance.

Proven ability to successfully multitask and constantly juggle priorities.

Ability to Partner and Influence Vendors, Peers and Management Excellent Verbal and Written Communication Skills Experience in leading and working in a Team Environment.

Excellent Relationship building and Interpersonal Skills

Offer of employment

with American Express is conditioned upon the successful completion of a

background verification check, subject to applicable laws and regulations.

American Express has

been awarded Aon Hewitt Best Employer Singapore six times. Join us and youll

soon see why.

As an employee, you

can expect challenging work, with purpose. Be more than just your job. Be the

voice of inspiration and transform the way the world does business for a

living. By joining American Express, you are choosing to become a part of the

dynamic team that is recognized as Singapore's "Best Employer 2018".

Why American Express?

Theres a difference

between having a job and making a difference.

American Express has

been making a difference in peoples lives for over 160 years, backing them in

moments big and small, granting access, tools, and resources to take on their

biggest challenges and reap the greatest rewards.

Weve also made a

difference in the lives of our people, providing a culture of learning and

collaboration, and helping them with what they need to succeed and thrive. We

have their backs as they grow their skills, conquer new challenges, or even

take time to spend with their family or community. And when theyre ready to

take on a new career path, were right there with them, giving them the

guidance and momentum into the best future they envision.

Because we believe

that the best way to back our customers is to back our people.

The powerful backing of American Express.

Dont make a difference without it.

Dont live life without it.

ReqID: 19018946

Schedule (Full-Time/Part-Time): Full-time

Date Posted: Oct 17, 2019, 4:46:10 AM
Skills Location: Singapore

Job ID: 19WD35649

Position Overview

Autodesk is seeking a highly motivated Senior Scrum Master to join our agile development team!

Autodesk, the leading Design and Engineering Software Company, is transitioning to the cloud! As a global leader in 3D design, engineering, and entertainment software, Autodesk helps people imagine, design, and create a better world. Autodesk accelerates better design through an unparalleled depth of experience and a broad portfolio of software Read more
to give customers the power to solve their design, business, and environmental challenges. In addition to designers, architects, engineers, and media and entertainment professionals, Autodesk helps students, educators, and casual creators unlock their creative ideas through user-friendly applications.

As a member of a team responsible for building foundational services, you will have the opportunity to contribute to the development of Identity service that is leveraged by 150 Autodesk desktop, mobile and web applications as well as a growing third-party developer ecosystem for managing authentication, authorization, profile and entitlements. The service is one of the key business enablers serving millions of customers every day. As a Scrum Master you will be supporting the productive effort of one or more agile teams through facilitating continuous improvement, removing impediments and guiding the team through commitments using agile and scrum methodologies.

Responsibilities

Apply agile principles, values, and techniques by fostering deeper understanding of agile roles and responsibilities within the team

Shield the team from external interferences that can jeopardize sprint goals

Ensure the team commits to definition of done at the story, sprint, and epic level

Support the team in epic and story creation during appropriate team ceremonies

Help the team define sprint commitments through agile workload management techniques

Accountable for continuously improved team self-organization and performance

Demonstrate strong organizational and influencing skills as a servant leader

Minimum Qualifications

Knowledgeable and passionate about software product development (preferably in cloud native services/applications)

Comfortable with and can help guide others to deal with situations of conflict, ambiguity, and uncertainty

Demonstrate ability to improve the team performance via continuous improvements and kaizen

Able to adapt your approach and communication style to fit varying contexts and situational needs

Demonstrate ability learning new things and improving upon existing challenges

Demonstrate ability to influence the teams to adopt best in class agile development methodologies

Good understanding and experience with a variety of Agile approaches, including Scrum and Kanban (excel in at least one of them)

Expert in facilitating, coaching, and mentoring teams and leaders towards rapidly delivering high impact, high quality software in a sustainable fashion

BS or MS in Computer Science or related technical field

More than 5 years of experience as a scrum master handling multiple agile team

Excellent written and verbal communication skills

<b>
Skills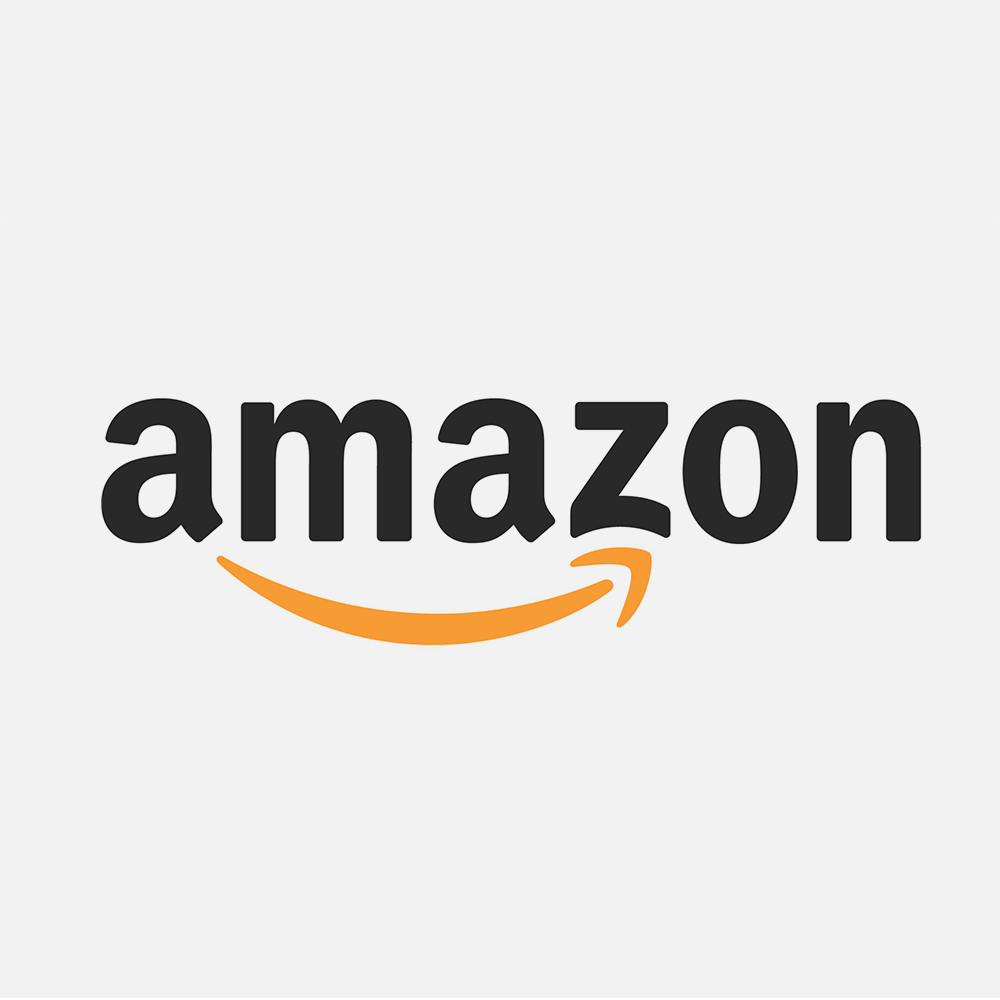 The Amazon Web Services (AWS) Worldwide Financial Services team is looking for an experienced Sales Leader to join our fast-paced team to work with our strategic partners, and help customers solve their business problems in financial services worldwide. As a Financial Services Partner Sales Manager, you will have the exciting opportunity to drive partner solution sales into AWS's Global Financial Services customers. .

Responsibilities include working with our Global Read more
Financial Services Accounts and suggesting the right mix of consulting & technology partner solutions to drive customer success and AWS adoption.

You will also be working with Strategic Consulting & SI Partner firms in financial services to drive opportunities pipeline for key accounts.

You will help partner build the right proposal for customer based on AWS services, and help them with available AWS funding options. You will also own GTM strategy, manage goals, grow business and technical relationships.

Your next job should be at Amazon!!

Roles & Responsibilities:

· Set and implement a business development plan, and drive opportunity pipeline with strategic technology, consulting and SI partners for Global Financial Services accounts, and ensure it's in line with the AWS strategic direction.

· Identify customer challenges, and will work with partners to define and deliver the joint solution set and supporting collateral.

· Manage and drive joint sales engagements between Partners and Sales Teams.

· Engage the Partners field sales organization, channels and end customers to create and drive revenue opportunities for AWS.

· Have a deep understanding of the financial services partner capabilities and solutions that will drive customer success.

· Work with PDM (Partner Development Manager) and AWS account teams in a highly collaborative operating model to develop pipeline specific with strategic partners.

· Understand and exploit the use of salesforce.com and other internal Amazon systems.

· Manage complex contract negotiations with partner, AWS sales teams and customers.

Basic Qualifications

· 15 + years of direct Sales and business development plans.

· 7+ years of experience doing consultative sales in the financial services industry

· Working with partners through account management, product management, program management and business development engagements, as example

· Bachelors degree

Preferred Qualifications

· Consistently exceeds quota and key performance metrics, with hands on experience negotiating enterprise contracts with F100 companies

· Knowledge of leading system integrators (SIs) that service the financial services industry

· A team player who effectively integrates, motivates and builds relationships with cross-functional team members, sponsors, key stakeholders, executives, and other individuals or organizations involved with or affected by the program

· Works effectively in a dynamic environment with changing priorities and comfortable dealing with ambiguity

· Excellent presentation, communication (oral & written), and relationship building skills, across all levels of management

· MBA

· Technical, business or marketing degrees

· Meets/exceeds Amazons leadership principles requirements for this role

· Meets/exceeds Amazons functional/technical depth and complexity for this role

Amazon.com is an Equal Opportunity-Affirmative Action Employer Minority / Female / Disability / Veteran / Gender Identity / Sexual Orientation / Age.
Skills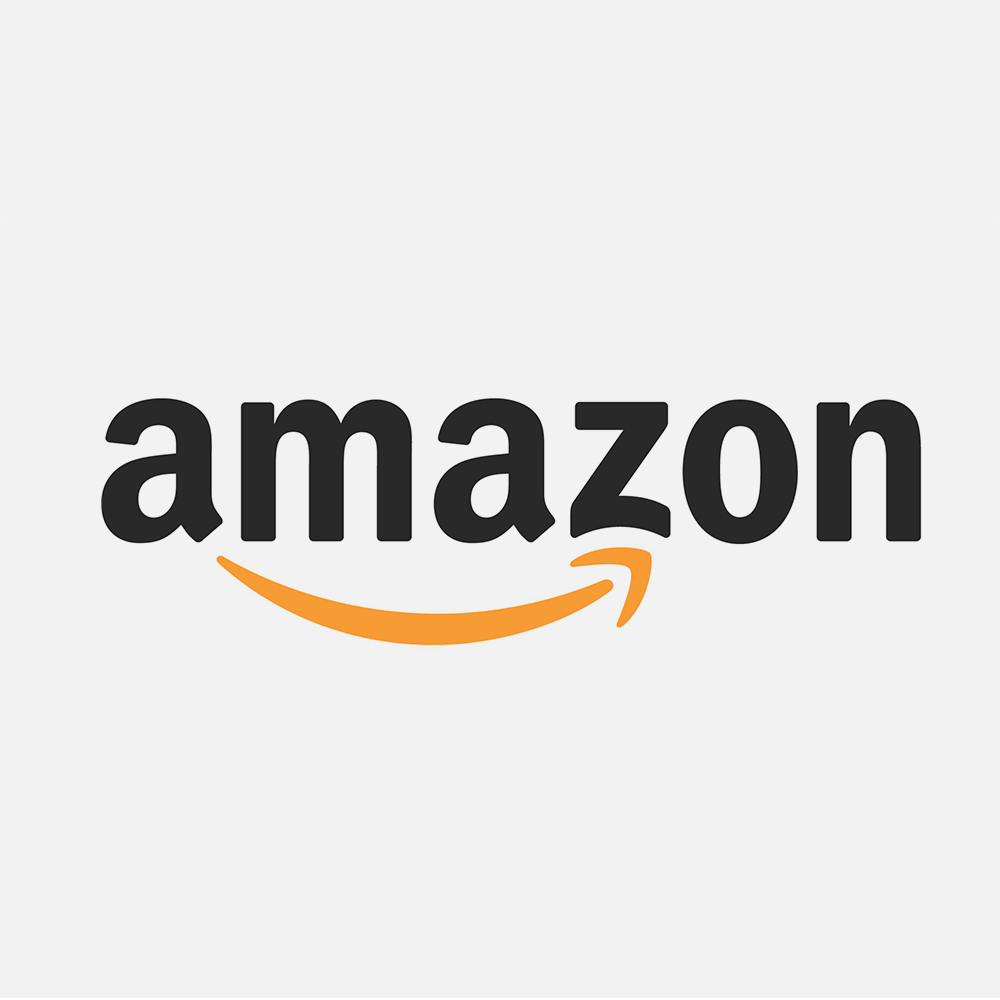 Would you like to be part of a team that is redefining the IT industry? Amazon Web Services is leading the next paradigm shift in computing and is looking for world class candidates to help define and deliver our partner acceleration activities within our AWS Partner Network. The AWS Partner Network (APN) includes tens of thousands of consulting partners, systems-integrators, technology partners, ISVs, distributors, and value-added resellers that Read more
are using AWS as their cloud delivery platform around the world.

Our Worldwide Public Sector partner team is expanding in APJ! As an APN Partner Lead Development Rep for Public Sector, you will work with partners that cover our customers in the Federal, State/Local Government, Education, and Nonprofit market segments. You will have the exciting opportunity to evangelize AWS in these rapidly growing markets, as well as manage the day-to-day of the partner opportunity program while working cross-functionally with other AWS business partners. The ideal candidate will possess both a business background, as well as a sales background that enables them to easily interact with new or enterprise partners and field sales account managers. He/she should also have a demonstrated ability to think strategically about business, product, and technical challenges, with the ability to create and convey compelling value propositions.

Roles & Responsibilities:

· Work with Public Sector partner teams to identify and enable emerging partners that have potential to drive revenue and deliver best-in-class solutions powered by AWS

· Present the AWS value and positioning of solutions to partners that are relevant to public sector customers

· Manage numerous partner requests and time demands concurrently, while achieving production goals from assigned territory or set of accounts.

· Support training of AWS sellers and APN partners on opportunity management

· Document and communicate partner opportunity management process

· Build strong partnerships across internal and external stakeholders to drive roadmap and program evolution

· Utilize CRM systems (SalesForce.com), data warehousing and other analytic tools to establish a sound record of work with each partner and customer

Basic Qualifications

· Bachelor degree or equivalent experience required

· 3+ years of sales, sales operations or related experience in the support of sales teams in public sector IT

· 3+ years experience with enterprise technology, public entity procurement requirements and channel/partner management

· Fluency in English (written and verbal)

Preferred Qualifications

· Strong organizational skills and attention-to-detail with the ability to multi-task and prioritize in a fast paced, dynamic work environment

· Affinity for complex and creative problem solving and the desire to create and build new processes

· Experience supporting State and Local, Education, or Non-profit customers

· Understanding of Cloud computing technology and a utility pricing model

· Excellent written and oral presentation skills with the ability to articulate complex concepts to cross functional audiences

· Strong analytical skills required

· Adept at using and customizing sales or customer relationship management tools such as Salesforce.com

· Consistent track record of exceeding quota and key performance metrics

· Meets/exceeds Amazons leadership principles requirements for this role

· Meets/exceeds Amazons functional/technical depth and complexity

Amazon is an Equal Opportunity Employer Minority / Women / Disability / Veteran / Gender Identity / Sexual Orientation / Age

For more information, please visit https://aws.amazon.com/government-education
Skills Digital transformation is driving new opportunities for businesses worldwide. Cisco are pioneers in the Software Defined Infrastructure (SDI) domain that underpins the rapid shifts in IT. Cisco continues to innovate, leveraging cross-technology programmability to create infrastructure solutions that achieve agility, speed, efficiency and economies of scale for our customers.

The Enterprise Architecture Practice specializes in creating solutions to solve complex business problems. We develop and execute multi-dimensional IT strategies Read more
that enable customers to transition to a software defined architecture.

We have an entrepreneurial spirit with a consistent track record of leading high-impact technology consulting engagements, complex issue resolution and developing senior customer relationships.

What You'll Do

As a Practice Leader, you are able to connect this rapidly changing technology environment with the executive agenda of our clients by applying her/his strong business insights. As a technologist, you will be across Cisco's solutions as well as the market trends and competitive offerings. You will develop and deliver lifecycle advisory/professional services.

You will manage a team of technology consultants, architects and engineers that advise customers in the planning, delivery and operation of transformational SDI based technologies.

Who You'll Work With

This is a key customer facing role. You will lead your team of experts in the field, but will also leverage a matrix organization of Sales, Engineering and other Customer Experience Service teams. This role is primarily focused on the delivery of services within Asia Pacific, but we are a global team and you will need to work with counterparts across the regions.

Who You Are

You are a self-starter, able to structure, prioritize and get results in the midst of constant change. You are comfortable in managing complex client dynamics and are capable of aligning your team around a common set of objectives resulting in an ability to deliver superior results.

You have a mix of Consulting and Enterprise Architecture skills and can explain IT macro trends and business implications at executive level. You understand the stages an organization goes through during transformation - vision, strategy, migration (discovery, planning, and execution), and operations.

Your Leadership :

You gained 10+ years IT experience, 5+ years consulting experience. 3+ years in a management role.

You have a previous experience at an executive level within a medium to large sized IT organization.

High Proficiency in oral and written communications, with an ability to effectively persuade others (customers, peers, senior management, etc.) using data-driven insights, emotional intelligence, confidence, and interpersonal awareness.

Can link technological change to business and economic impact.

Able to hold a technical discussion at an executive level while being able to pivot into deeper technical conversations at an engineering level.

Experience in strategizing and delivering transformational projects / programs.

Experience in growing a professional services practice.

Your Technical Capability :

Deep understanding of Enterprise Networking - routing, switching, routing protocols, MPLS, VPNs, etc. Experience with Service Provider Networks is desirable.

Experience in Software Defined Networking (SDN) development (including Openstack Neutron and OpenvSwitch, Openflow, networking virtualization, and KVM/Linux networking).

Experience with Cisco and 3rd party physical and virtual infrastructure, Cloud, and Virtual Network Functions (VNFs), including a range of tools and technologies including Cisco Network Service Orchestrator, Ansible, OpenStack, Open Network Automation Platform (ONAP), assurance and performance, Workflow Management and UI/Portal systems.

Solid understanding of SaaS architectures.

Expertise in SOA, web services, virtualization and cloud concepts.

ITIL, IT4IT, TOGAF or Scrum (Master or Product Owner, etc.) certification (any)

Recognized speaker, author/publisher of white papers or patents

We Are Cisco

#WeAreCisco, where each person is unique, but we bring our talents to work as a team and make a difference. Here's how we do it.

We embrace digital, and help our customers implement change in their digital businesses. Some may think we're "old" (30 years strong!) and only about hardware, but we're also a software company. And a security company. A blockchain company. An AI/Machine Learning company. We even invented an intuitive network that adapts, predicts, learns and protects. No other company can do what we do – you can't put us in a box!

But "Digital Transformation" is an empty buzz phrase without a culture that allows for innovation, creativity, and yes, even failure (if you learn from it.)

Day to day, we focus on the give and take. We give our best, we give our egos a break and we give of ourselves (because giving back is built into our DNA.) We take accountability, we take bold steps, and we take difference to heart. Because without diversity of thought and a commitment to equality for all, there is no moving forward.

So, you have colorful hair? Don't care. Tattoos? Show off your ink. Like polka dots? That's cool.
Skills Title: Director, Commercial Renewals APJ

Location: Singapore

Manager: Snr Director, Renewals & License Compliance APJ

Travel: approx. 30%

Job Description

:

As the business owner for our commercial renewals business, you will lead, manage and collaborate with a skilled outsourced renewal sales team. Our commercial renewals business does over 11,000 transactions per QTR and drives over US$200M of revenue annually. The outsourced sales team is 47 reps strong including managers. The Commercial Renewals team Read more
is responsible for managing high volume renewals opportunities. Values range from as low as $500 all the way to multi-Million-dollar deals.

The Commercial Renewals owner will lead and manage the team to drive high renewal rates, collaborate and align with our field Sales organisation and ensure a high-class team delivers great customer experiences.

The Commercial Renewals owner will use data analysis and programs to improve our bookings, Renewals rates and make changes and decisions in the best interest of VMware. You would be responsible for driving high retention rates across renewals in addition to leveraging the renewal event to increase the net new license attach rate by cross sell and upsell VMwares emerging technologies and adding new services. The Senior Manager will be required to work with cross functional departments such as license sales, global support, PSO to ensure alignment and to drive increased customer success and adoption. Success will come from forging strategic relationships with field sales, educating the field on how a renewal event can drive a net new Enterprise Agreement for VMware & working very closely with our two-tier channel model. As the business owner you will be the escalation point for the team.

We are looking for a dynamic leader that excel in high profile roles, a leader who can build and improve teams and processes. As a recognized authority your team will answer customer inquiries, identify opportunities and help the facilitation of closing deals. You will be empowered to negotiate renewals to protect the Install Base and to ensure we get the best deal for the customer and Vmware.

Are you ready to lead a large and growing business with a professional, sales driven team?

If so, then apply today.

Responsibilities:

Strong experience leading high performing Sales/Renewals teams.

Experience building, structuring and improving Sales teams and processes around a high performing team.

Be proactive looking for ways to increase bookings and Renewals Rates.

Extensive experience negotiating multi-million-dollar renewals deals with complex terms, conditions, price pressures and considerations.

Report on revenue. Provide Weekly, Monthly and Quarterly forecast, deal stack reviews, pipeline inspection, approving/denying reinstatement fees and discounting.

Cultivate professional relationships by consulting and motivating all levels of the business.

Ability to interact, compile and summarize various data sources.

Identify challenges accurately and in a timely manner.

Requirements:

3-5 years of leadership experience within Sales and Renewals. Experience selling into Enterprise level (Fortune 1000) accounts desired.

Self-starter who takes initiative and works with limited direction & not be afraid to lead by example.

Ability to make good decisions in the spirit of the strategic direction of the organization independently.

Deep understanding of budget cycles, procurement processes, contracts & recruitment.

Detailed oriented, analyse available data and make decisions in the best interest of VMware.

VMware Company Overview:

VMware, we believe that software has the power to unlock new opportunities for people and our planet. We look beyond the barriers of compromise to engineer new ways to make technologies work together seamlessly. Our cloud, mobility, and security software form a flexible, consistent digital foundation for securely delivering the apps, services and experiences that are transforming business innovation around the globe. At the core of what we do are our people who deeply value execution, passion, integrity, customers, and community. Shape whats possible today at http://careers.vmware.com.

Equal Employment Opportunity Statement:

VMware is an Equal Opportunity Employer and Prohibits Discrimination and Harassment of Any Kind: VMware is committed to the principle of equal employment opportunity for all employees and to providing employees with a work environment free of discrimination and harassment. All employment decisions at VMware are based on business needs, job requirements and individual qualifications, without regard to race, color, religion or belief, national, social or ethnic origin, sex (including pregnancy), age, physical, mental or sensory disability, HIV Status, sexual orientation, gender identity and/or expression, marital, civil union or domestic partnership status, past or present military service, family medical history or genetic information, family or parental status, or any other status protected by the laws or regulations in the locations where we operate. VMware will not tolerate discrimination or harassment based on any of these characteristics. VMware encourages applicants of all ages. Vmware will provide reasonable accommodation to employees who have protected disabilities consistent with local law.
Skills Requisition ID:

222250

Work Area:

Sales

Expected Travel:

0 - 10%

Career Status:

Professional

Employment Type:

Regular Full Time

COMPANY DESCRIPTION

SAP started in 1972 as a team of five colleagues with a desire to do something new. Together, they changed enterprise software and reinvented how business was done. Today, as a market leader in enterprise application software, we remain true to our roots. That's why we engineer solutions to fuel innovation, foster equality and spread opportunity for our Read more
employees and customers across borders and cultures.

SAP values the entrepreneurial spirit, fostering creativity and building lasting relationships with our employees. We know that a diverse and inclusive workforce keeps us competitive and provides opportunities for all. We believe that together we can transform industries, grow economics, lift up societies and sustain our environment. Because it's the best-run businesses that make the world run better and improve people's lives.

PURPOSE AND OBJECTIVES

We are looking for highly motivated and customer-focused individual to build Advanced Analytics and Data Science capabilities within Digital Transformation Office.

In the context of Digital Transformation, customers are looking at unlocking value from extensive amounts of data generated by business applications, things & social interactions. SAP has the unique ability to partner with customers in this journey with the capabilities of the Data Management Platform powered by SAP HANA. The role of Advanced Analytics Expert and Data Scientist to co-innovate with customers in Asia Pacific & Japan in generating insights through their data using SAP Platform & Technologies solutions, architecting target sstateand creating a roadmap.

EXPECTATIONS AND TASKS

This is a customer facing role & you will support the Market Units in APJ in driving the sales process by architecting big data solutions, creating insights based on massive amounts of customer data using Advanced Analytics tools like SAP HANA, SAP Cloud Platform & SAP Leonardo Big Data & Machine Learning and create a long term roadmap for the customer

Understand the requirements by working with customers or Solution Advisors in the Market Units

Work collaboratively to architect and implement data-science solutions, mapping the data processing flow from raw data or data stores, to identifying optimal data analytics approaches, to data visualization and working with users to optimize the user experience

Support and coach developers who are involved in the project and create solutions

Presentation of solutions, architecture and roadmap to customers and help the account team to progress the deal

Thought leadership on technology and ideation and creation of futuristic applications & reference architectures

EDUCATION AND QUALIFICATIONS / SKILLS AND COMPETENCIES

Bachelor or Masters degree in Computer Science

Hands on experience in developing innovative applications using modern technology platforms and cloud infrastructures such as AWS, Azure, or SAP Cloud Platform

Programming expertise in Java, Java Script, Python, R, HTML5 & web development frameworks like Spring & Play

Data modeling in both SQL & NoSQL Databases

Programming experience in HANA XS using the various capabilities like graph engine, text search, predictive etc

Experience in Hadoop tool sets (HIVE, Spark, Kafka, MapReduce etc)

Exposure to machine learning (Tensorflow, Scikit–learn, MLlib etc)

Degree in Statistics, applied mathematics or operations research background is preferable

Very high proficiency in customer communications, presentations and demonstration is required.

Ability and willingness to undertake customer related travel on short notice.

Fluency in English is a MUST, any other language an asset.

WORK EXPERIENCE

10+ years of hands-on Full stack Applications / Solutions architecture, design and development

WHAT YOU GET FROM US

Success is what you make it. At SAP, we help you make it your own. A career at SAP can open many doors for you. If you're searching for a company that's dedicated to your ideas and individual growth, recognizes you for your unique contributions, fills you with a strong sense of purpose, and provides a fun, flexible and inclusive work environment – apply now

.

SAP'S DIVERSITY COMMITMENT

To harness the power of innovation, SAP invests in the development of its diverse employees. We aspire to leverage the qualities and appreciate the unique competencies that each person brings to the company.

SAP is committed to the principles of Equal Employment Opportunity and to providing reasonable accommodations to applicants with physical and/or mental disabilities. If you are in need of accommodation or special assistance to navigate our website or to complete your application, please send an e-mail with your request to Recruiting Operations Team (Americas: Careers.NorthAmerica@sap.com or Careers.LatinAmerica@sap.com, APJ: Careers.APJ@sap.com, EMEA: Careers@sap.com).

Successful candidates might be required to undergo a background verification with an external vendor.

Additional Locations

:
Skills Account Director Key Responsibilities

Client Leadership

Responsible for leading the account management team across their book of business, to drive revenue growth and achieve results for clients

The AD is the primary escalation point for Client Services - including product, performance, and process needs

Responsible for developing relationships with operational contacts, those who are in platform and their managers

Overseeing QBR delivery and quality

Manage service standards and implementation of processes

Opportunity Management, in collaboration Read more
with SAMs, weekly

Client Growth & Retention

Responsible for delivering to contract value, at a minimum, identifying opportunities to scale

Client product and service satisfaction at a senior level

Owns service standards and process

Responsibility that the account plan and strategy is implemented

Ad Cloud (and Adobe) Satisfaction

Ability to sell the value of the integrations between Adobe solutions with Ad Cloud

Work collaboratively with the Customer Success Manager to ensure client satisfaction

Provides client stakeholder escalation support for technical or educational opportunities on new products to ensure satisfaction

Bug, pub ops and BD escalation

Platform communications and escalation – managing issues and limitations

Variable

Based on personal development and area of expertise

People Management

Team Development

Ensure your SAMs have updated Individual Development Plans

Quarterly Check Ins are conducted with SAMs to discuss IDPs

Feedback provided on a regular basis (at least monthly)

Ensure SAMs provided with support for people management of their AMs

Team retention

Required Skills

Search, Video, Display, Audio, CTV Expertise – ability to lead strategic conversations with clients

Expertise on key Ad Cloud integrations within the Experience Cloud – communicating the benefits for clients

Performance marketing

Client relationship management and retention

People Management - Emotional Intelligence, Team development, Communication skills

Key Differentiators

Responsible for developing relationship with clients and key decision makers

Responsible for developing relationships with operational contacts and those who are in platform

Product

Responsible for new products and services to existing clients

Plays support on technical or educational concerns on new products

Account Growth

Owns account plan and strategy

Owns service standards and process

Team Management

No people management; engages and enriches team via best practices for relationship management and client engagement

Manages development and trajectory of talent

Escalation

Escalation point when business risks need to be communicated to clients; escalates to GD or AD where additional support is needed

Escalation for escalation point for all campaign or Client Services issues, including product, performance, and process needs

At Adobe, you will be immersed in an exceptional work environment that is recognized throughout the world on

Best Companies lists

. You will also be surrounded by colleagues who are committed to helping each other grow through our unique

Check-In

approach where ongoing feedback flows freely.

If you're looking to make an impact, Adobe's the place for you. Discover what our employees are saying about their career experiences on the Adobe Life blog and explore the meaningful benefits we offer.

Adobe is an equal opportunity employer. We welcome and encourage diversity in the workplace regardless of race, gender, religion, age, sexual orientation, gender identity, disability or veteran status.
Skills