Sign in or register for a JobTech account.
Jobs that require

legal/law

skill We are looking for Contract Project Management Executive to be outsourced to our clients from Reputable organizations.
Apply now!
Scope:

Support development of project plan in discussions with internal stakeholders from commercial, Medical, Compliance, and other business teams
Facilitate to navigate through the internal governance processes to kick start the project
Understand business requirements as well as technical aspects of the project; help to drive the project from concept stage to execution
Follow and drive internal Read more
processes for contracting, vendor discussions, NDA, agreements, terms and conditions, etc.
Be a representative in status update meetings, proactively signal potential deviations, communicate with the Business Partner on timely manner about deviations, identify escalation points and proposal for risk mitigation
Documentation of the project materials such as minutes of meeting, status update, action items, etc.
Organization of legal, procurement and project related documents


Requirements:

Min. Degree in any discipline
Experienced in managing technology projects; been involved in end to end technology and product delivery process
Experience in or exposure to delivering innovative and emerging technology projects such as Digital Health, Analytics and Digital Marketing
Proficient in MS Office
Knowledge in BI and/or dashboard tools will be an advantage.
Management of diverse stake holders, good oral/written communication and negotiation skills
Ability to multi-task and comfortable working in a fast paced and dynamic work environment
Logical thinking, organized and ability to connect the dots
Fast learner, open to learning new things, positive attitude and a collaborative team-player


All Interested candidates are invited to email your resume in MS Word format to:
[Click Here to Email Your Resume]
Attention to: Julia Lee Sze Jie
Please include your full working experience, education background, notice period, expected salary.
Julia Lee Sze Jie
>Outsourcing Team
>Recruit Express Pte Ltd Company Reg. No. 199601303W | EA License Number: 99C4599
We regret to inform that only suitable candidates will be shortlisted for an interview
Skills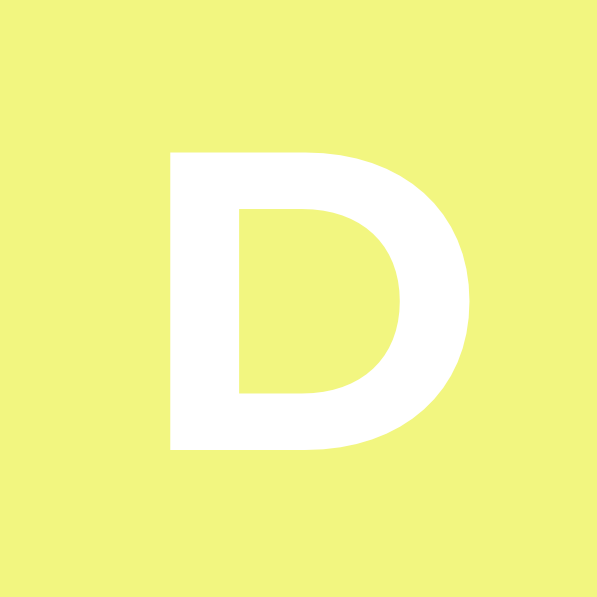 About Dexcom:

Founded in 1999, Dexcom, Inc. provides continuous glucose monitoring technology to help patients and their clinicians better manage diabetes. Since our inception, we have focused on better outcomes for patients, caregivers, and clinicians by delivering solutions for people with diabetes - while empowering our community to take control of diabetes

.

Functional Description

: Management

Manages the coordination and preparation of internal and external audits and compliance in accordance with regulatory Read more
standards. Develops positive and proactive approaches to regulatory compliance to ensure client satisfaction. May lead training of functional areas and assists in the development of training sessions. Oversees all interactions during regulatory agency inspections. Directs interaction with regulatory agencies on defined matters. Provides guidance on interpretation and application of specified regulations. May also perform audits, as well as define plans for contract auditors. Coordinates audit follow-up and corrective action planning. Selects, develops and evaluates personnel to ensure the efficient operation of the function.

Essential Duties and Responsibilities:

Assist CCO with managing day-to-day operations of compliance in respective region

Compliance Risk Management:

In coordination with CCO and Director of Compliance Operations, develop risk assessment methodology and conduct periodic risk analysis, risk monitoring, and mitigation, including with respect to third party relationships and new business ventures in region

Assist Director of Compliance Operations with annual compliance risk assessment

Local Expertise:

Understand and keep abreast of changes to relevant regional and local laws, regulations and codes of conduct and ethics

Provide advice to business units regarding key compliance topics and risk areas

Oversee the review and implementation of regional and local policies, guidelines, and procedures

Complete annual compliance reporting

Training and Awareness:

Support and conduct trainings on compliance topics and track employee participation

Support programs and initiatives designed to promote awareness of compliance organization and key topics and risk areas

Promote corporate compliance vision and strategy at the regional and local level

Monitoring and Assessment:

Manage compliance hotline complaints for region, including review, disposition, and tracking of cases

Assist with investigation of potential compliance incidents, as required

Perform systematic monitoring, testing, and reporting of compliance program effectiveness for region

Strategic Partnerships:

Drive complex compliance projects and lead cross-functional teams in setting and managing milestones and deliverables to achieve stated outcomes

Consult with Dexcoms Legal team and outside counsel and consultants, as necessary, in developing solutions to meet regional compliance challenges

Manage outside counsel/consultant and related budget matters

Additional duties as assigned

Required Qualifications:

Knowledge of relevant healthcare, anti-bribery/anti-corruption, and/or data privacy laws and regulations

Demonstrated leadership and management skills

Superb business acumen and operational and analytical skills

Team oriented with strong interpersonal and communication skills

Sense of humor

Preferred Qualifications:

Data privacy certification (CIPP/US, CIPP/EU, CIPT, or CIPM) a plus

Healthcare compliance certification a plus

Experience and Education Requirements:

Typically requires a Bachelors degree with 13+ years of industry experience. 5-8 years of previous people management experience

At least five years of combined experience in a legal, regulatory compliance, investigatory, or internal or external audit role

Travel Required:

25 to 50%

Functional/Business Knowledge:

Knowledge and awareness spans all aspects of the specific functional area.

Enhances understanding and knowledge of how functional objectives support corporate objectives.

Possesses in-depth knowledge of leading best practices in area of expertise.

Scope:

Establishes operational objectives and work plans, and delegates assignments to team members / supporting employees.

Provides guidance and support to team members / employees.

Establishes and assures adherence to budgets, schedules, work plans, and performance requirements.

Requires the ability to effectively influence others and manage sensitive situations.

Judgement:

Works on issues where analysis of situations or data requires an in-depth knowledge of organizational objectives.

Erroneous decisions or failure to achieve results will add to costs and may impact the short-term goals of the organization.

Management:

Manages activities of two or more sections or departments.

Directly manages the coordination of the activities within a function/department with responsibility for results.

In some instances may be responsible for a functional area or contracted / outsourced employees or matrixed reports.

People management responsibilities include hiring / terminations, performance reviews, career development coaching and compensation decisions.

Supervisory Responsibilities:

Directly supervises employees. Carries out supervisory responsibilities in accordance with the organization's policies and applicable laws. Is responsible for the overall direction, coordination, and evaluation of this area. Responsibilities include interviewing, hiring, and training employees; planning, assigning, and directing work; appraising performance; rewarding and disciplining employees; addressing complaints and resolving problems.

To all Staffing and Recruiting Agencies: Our Careers Site is only for individuals seeking a job at Dexcom. Only authorized staffing and recruiting agencies may use this site or to submit profiles, applications or resumes on specific requisitions. Dexcom does not accept unsolicited resumes or applications from agencies. Please do not forward resumes to the Talent Acquisition team, Dexcom employees or any other company location. Dexcom is not responsible for any fees related to unsolicited resumes/applications.
Skills - Ensure all customers' issues are handled in a professional, responsive and competent manner that meets and exceeds customers' expectations.
>- Data administration and reports of customer feedback.
>- Investigation of all feedback with respective departmental heads.
>- Preparation of weekly and monthly reports.
>- Preparation of case files for crucial CASE/Legal cases.
>- Administrative duties such as vetting and preparing letters for the various Managers signature and updating files and records where Read more
required.
>- Assist in the upcoming revamp of the Customer Processes with Principal's involvement.
>- Provide support in the Business Continuity Management planning.
Job Requirements
>- Minimum Diploma or Degree in any discipline
- Preferably with 2 years of relevant experiences in handling customers and building rapport with customers
- Proficient in MS Excel
Interested candidates please send in your resume to:
Topaz Liang Huimin (CEI No. R1104500), email to: [Click Here to Email Your Resume]
Skills Requirement:

Minimum ITE in Electrical Engineering
Must have good working attitude
Fast Learner
Strong communication skills with ability to deal tactfully with clients
Proficiency in Microsoft Office (Excel, Word, and PowerPoint)

Job Scope:

Coordinate meetings, solve site problems & submit deliverables for projects to clients;
Responsible for coordination between contractors and suppliers effectively to ensure that the project is completed according to specifications, quality standards, cost and time frame;
Support the planning of deployment of team resources;
Ensure Read more
compliance with all legal requirements concerning safety, supervision and quality control;
Other duties as required

Working hours:

Mon-Fri (8am to 5:30pm)
Sat (8am to 12.30pm)

Salary

$2,200 to $3,000 (Depending on experience)
Skills Singtel

Responsibilities

Planning and project management of new and existing value-added services. This includes the planning and implementation of new technology, capacity, service rollout and service performance improvement, etc.

Work closely with stakeholders in Product Development, Marketing and Engineering to establish the requirements to support new services and lead in discussions on new emerging technologies.

Perform technical and financial feasibility studies on potential new value-added systems and solutions.

Responsible to lead in tender Read more
preparation, technical & commercial evaluation, negotiations and procurement value-added systems and solutions.

Plan the near- and long-term network architecture and capacity needs

Engage regional counterparts to identify and realise cost and operational synergies

Manage vendor(s) during the project implementation

Carry out any other duties as assigned by supervisors

The Ideal Candidate should have/be:

Degree in Engineering majoring in Computer Science, IP networking or telecommunications/mobile communication.

Working experience in computer networking or the telecommunications industry, especially in the role of project coordinator/project manager. Preference will be given to candidates with project management certifications such as CAPM, PMP, CITPM.

Passionate towards new mobile technologies and systems.

Knowledge of 3G, 4G and 5G telecommunications technologies and computer networking, including knowledge of hardware, protocols and internet standards. Knowledge of value-added services such as mobile charging solutions for postpaid and prepaid services, mobile applications is an advantage.

Basic technical knowledge of computer networking, including knowledge of hardware, protocols, and internet standards.

Ability to communicate and conduct presentation effectively in both verbal and written English.

Basic understanding of legal contracts, procurement and financial capabilities in managing capital and operational expenditures.

Good interpersonal skills, leadership qualities and strong teamwork are essential.

Apply now »
Skills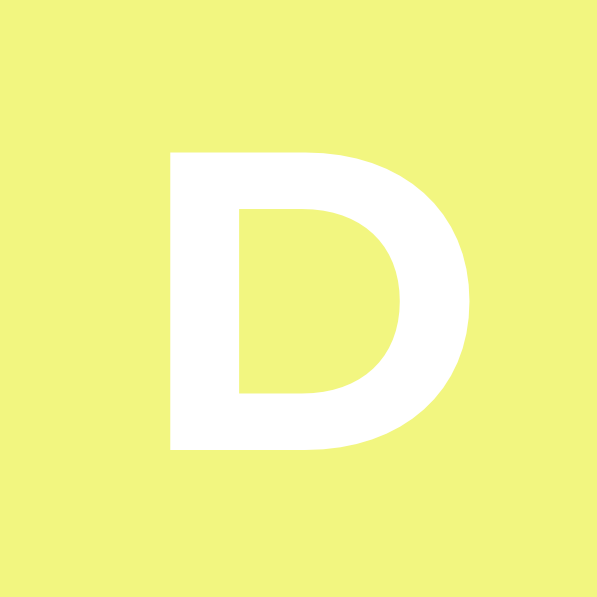 Drafting of quotes & engagement papers, notes of client's instructions, witness statements, pleadings, legal research, e-filing of court documents, compiling of litigation & arbitration papers, bundles, authorities & submissions.
Attendances in court with lawyers.
Taking of notes for hearing & trials.
Management of time-tables.
General support for all aspects of dispute resolution work.
Any other matters/projects that the management may require assistance with from time to time.

Requirements:

Degree or Diploma in Law.
Minimum 1 year Read more
of relevant experience.
Good interpersonal and communications skills.
Able to work independently in a fast-paced environment.
IT savvy, proficient in MS Office.

Please visit our website at www.drewnapier.com for more information.
Kindly email us your detailed resume in MS Word format only, stating full details of qualifications, experience, current and expected salaries.
(We thank all applicants for writing in. Only shortlisted candidates will be notified. All applications will be treated with the strictest confidence.)
Skills Are you confident, dynamic, creative, persistent, and possess a natural flair to engage and deal with senior professionals?

Are you resourceful, highly self-motivated, have a NEVER GIVE UP attitude and be able to work well under pressure?
>
If so, then we want YOU in our Graduate Consultant Programme!

The Graduate Consultant Programme is an extensive and tailor-made programme giving successful applicants a rounded experience and exposure in handling client/ business development Read more
and candidate management. Consultants are expected to manage their portfolio independently after the programme ends.

Outstanding consultants can also look forward to relocating to work in our regional offices.

Potential candidate should possess the following:


A degree in ANY discipline ideally with at least 1 year of working experience



No prior experience/ relevant expertise required



Strong record in sports or other co-curricular/extra-curricular activities will have a significant advantage



Excellent inter-personal/ communication skills, with the ability to influence


To find out more about this role, our culture and recruitment philosophy, please visit https://www.searchasia.com.sg/

An outstanding remuneration package will be offered to the right candidates. Interested candidates should send a detailed resume Microsoft Word Document format to [Click Here to Email Your Resume]

Claire Lin Xiuxin
EA Personnel Registration No:.R1103711
Skills

R&D: Design, develop, modify and test of new or existing products

Responsible for meeting company development guidelines
Responsible for meeting quality standards
Responsible for meeting cost targets
Responsible for meeting delivery schedule of assigned activities
Responsible for compliant to metering and related standards

Leadership

Leadership and initiating lab activities for component, circuit or product level characterizations
Promptly and accurately documenting findings in investigation report or technical reporting portal

Long-Term-Support

Responsible for investigating any assigned customer or factory issues
Responsible Read more
for promptly and accurately documenting findings in investigation report or technical reporting portal

Team Communication

Responsible for prompt and accurate reporting of work activities

Social

Take leadership in participating and providing assistances to activities to improve work-place safety, employee's relationship, healthy work-life, legal compliances and ethics, etc


Requirements:

Degree in Electrical/Electronic/Computer Engineering with at least 2 years relevant working experiences.
Self-starter and team player
Excellent technical communication skills
Excellent organization and documentation skills
Requires real-time embedded systems firmware design and development experiences
Prepared for infrequent oversea attachment for one to several weeks a time
Any of the following experiences will be advantageous:
ARM (v5, v7-M and above) and/or MSP430 designs
DSP and low-power firmware development
Protocol (GSM, Zigbee, IEE802.15.4g) development


5 days work week
>North
>Manufacturing Industry

Interested candidates, please state last / expected salaries, notice period and email to: [Click Here to Email Your Resume]
>(In MS Words format preferred)
Attn: Audris Teo (Registration No.: R1102063)

TODAY'S CAREER PTE. LTD.
>10 Anson Road International Plaza #30-13
>Singapore 079903
>Fax: 6227 6121
>Employment Agency Number: 96C3160
>GST Registration Number: 201008417C

Log in to our website for the most current list of job advertisements: (Click the advertisement link at Job Seeker page)
>Website: www.todaycareer.com.sg
>Email: [Click Here to Email Your Resume]
Skills Responsibilities:

Establishing, updating and improving internal compliance and risk control policies, procedures and conducts in accordance with latest MAS regulations and other laws and regulations applicable to the Company; performing regular assessment of risks and risk control policies;
Performing compliance monitoring and regular compliance audit and evaluation of other departments/functions of the Company against compliance standards and goals;
Identifying and addressing potential compliance concerns involving management and employees of the Company Read more
and participating in necessary investigations and other actions in association where needed;
Participating in structure design, tax planning, legal risk evaluation, compliance assessment, and documentation drafting and overseeing the risk management and operations of the funds and accounts managed by the Company;
Arranging compliance trainings and exams to raise awareness of compliance risks and requirements among the Company;
Other responsibilities in relation to compliance and risk management functions as designated by the Company.

Requirements:

Minimum L.L.B.degree / equivalent degree in law;
3-8 years of experience, with a good academic background, a legal major, and a low level of qualifications. If legal background, it is best to have experience in the capital market (the secondary market is better). Experience with compliance is a bonus, but it can be pushed without it.
Admitted to practice law or passed bar examination in Singapore/ US / UK or other common law jurisdiction;
Comprehensive knowledge of MAS regulations and other legal and regulatory requirements applicable to MAS licensed fund management company and USD onshore/offshore private funds, preferably with knowledge of finance and taxation;
Fluent spoken and written English and Mandarin as working languages;
Logical thinking, open communication style and diligent.
Skills Recruit Legal is hiring!!
The premium brand within SearchAsia, Recruit Legal is an established talent-based company that provides headhunting services to our corporate clients in various industries. We have basic mastery of the specialty knowledge of our clients' requirements. We have good knowledge of the major companies and have built long-term relationships with various personnel within the corporate world.

Join us as a Executive Search Consultant
>Recruitment is a good profession Read more
for those who like client contact, are personable, and one who can make quick judgments when on the phone. He should also come across as confident, resourceful, dynamic and persistent.

Job role:
You will provide a consultative service to both clients and candidates based in Singapore, Hong Kong & China. You should have the ability to competently assess the aptness of a candidate before deeming him suitable for a particular role.

Requirements:
>
You should possess a degree in ANY discipline ideally with at least 1 year of working experience.
Strong CCA records will be a bonus
No prior recruitment experience is required
Resourceful, highly self-motivated
Good interpersonal skill
Keen interest in business development


For more information, please visit us at www.recruit-legal.com

Career Advancement
Consultants with outstanding performance will be provided with the opportunity for overseas postings.

***Interested applicants are welcomed to send their detailed resume in word document format attention to [Click Here to Email Your Resume]
>
Ms Claire Lin Xiuxin
(EA Personnel Registration No: R1103711)
Skills