Sign in or register for a JobTech account.
Jobs that require

liaison

skill
* *Full Time*
* *MNC – Shipping *
* *CBD Area*

We are Looking for Operation executive to join our operation team.
*Operations Responsibilities*

* Monitor fleet vessel operations status
* Liaison with brokers on operational matters, charterers request,to ensure all operational informations are pass on timely
* Check/verify chrtrs claims related to vessel performance, off hire claims, deviations,etc
* Identify charterers needs and expectations through relationship management
* To assist with operational duties as may require from time to time
* Perform all shipping functions, including shipping database update and necessary operations support
* Resolve common disputes and claims between charterers and ship-owners
*Requirements:* ·
* Min Diploma in Maritime studies//Business Administration or equivalent;
* 1-3 years of related working experience in marine industry (Dry cargo / Chem tankers / Ship-owner).
* She/He should have a good understanding of charter parties, and shipping documentation. Strong knowledge of the Shipping industry is essential.
* Entry level candidates with keen interest in shipping may also be considered as exceptional.
* Able to work independently, responsible and manage multiple priorities
* Strong team player with good interpersonal skills, able to communicate well with others.
* The successful candidate can expect personal development opportunities, international exposure, and attractive working condition.

*HOW TO APPLY:*
\*\* Please submit your CV in Microsoft Words format to the email below to " operation@owcrew.com "
*FOR IMMEDIATE CONSIDERATION:*
Please indicate the below information in your resume:
* Current & Expected salary
* Reason(s) for leaving
* Availability to commence work
Skills

Job Responsibilities:
Administer, Monitor, maintain and optimize WAN, LAN, Wi-Fi networks for optimal performance and maximum availability.
Troubleshoot, evaluate and resolve hybrid wan/LAN/Wi-Fi performance and capacities issues.
Perform WAN/LAN/Wi-Fi/Firewall/Load balancer configuration, backups and regular network documentation updates.
Collaborate on the design and implementation of new technical solutions.
Troubleshoot and optimize WAN circuits with upstream provider.
Manage and coordinate the administration of several systems
Assist with security and third-party software installations.
Provide next level support to the level 1 support team.
Communicate and liaise with all company departments; notify appropriate parties immediately of any issues which may affect efficient operations including, but not limited to, outages, service disruptions, and network bottlenecks.
Maximize network performance by monitoring performance; troubleshooting network problems and outages; scheduling upgrades; collaborating with network architects for network optimization.
Secure network system by establishing and enforcing policies; defining and monitoring access.
Take an automated data driven approach to diagnosing and solving complex network infrastructure issues
Leverage automation skills and take a "DevOps" approach to improve efficiency of solving complex network infrastructure issues, network management.
Demonstrate a high level of energy, results driven and able to work under pressure with tight deadlines
Qualifications:
4-8 years' experience in Network implementation and support role for a large IP network
Full comprehension of the TCP/IP application suite and OSI models
Experience with administration, implementation, and troubleshooting of IPv4, Layer 2 and Layer 3 switches
Experience with Cisco WAN Routes, Cisco Nexus switch, Juniper/Fortigate firewalls, F5/Netscaller Load balancers, Dynamic routing protocols, DHCP, NAT, and QoS
Experience implementing interior and exterior WAN routing protocols and New WAN technologies (SDWAN)
Experience with New technologies: SDWAN, NSX, ACI and Cloud computing
Network installation experience in a high availability LAN, data center or NOC
Experience with LAN switching (spanning tree, VLAN, trunking, IGMP, PIM)
Experience with DMVPN, VPN/SSLVPN Tunnels, VoIP and Multicast
Experience with network monitoring tools
Familiarity with Unix-like systems such as MacOS, Centos and Ubuntu
Experience with virtual server environments.
Experience with scripting for network automation
Attention to detail and discipline to utilize best practices for network systems and security
Excellent oral, written and interpersonal communication skills
Ability to interact with both internal and external customers who may be technical or non-technical
Willing to work after hours/weekends to perform planned and emergency network maintenance
Ability to travel to sites for installations and maintenance
Ability to work independently but also a team player
Displays a passion for high customer satisfaction and achieving operational excellence
Certifications in Cisco (CCNP minimum/CCIE desirable) preferred
Certifications in Juniper, VMWare, Fortigate, F5 certifications are desirable
Skills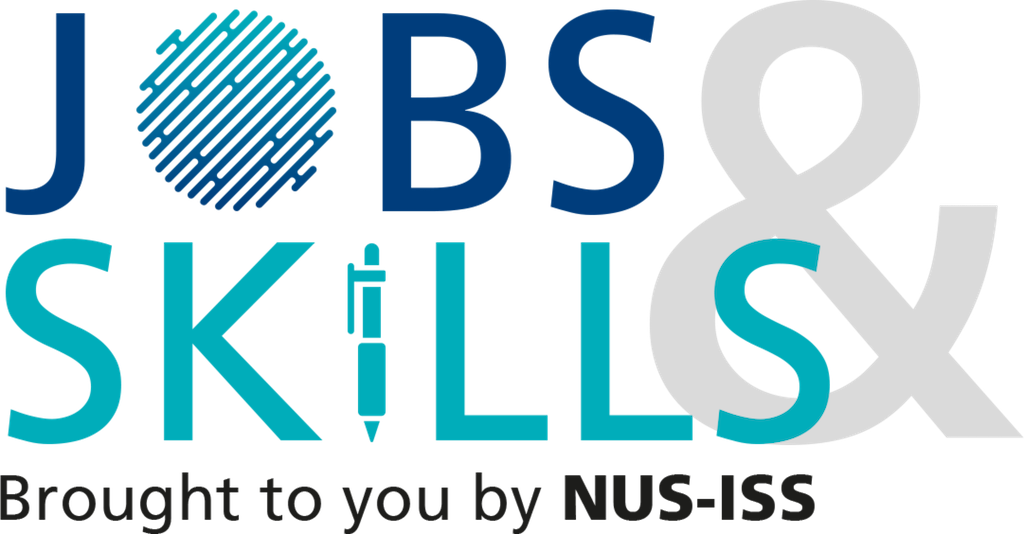 We have a great opportunity for a talented and self-motivated Senior Developer to join our Project Management team at NCS. At NCS, we seek to nurture talents in creating and developing innovative solutions. If you are passionate about new technologies and new ideas, NCS could be a place for you!

Roles & Responsibilities
As a Java Developer (Junior/ Senior) , you will be involved in the software development life cycle including application development, implementation, maintenance and post-implementation review.
The broad area of your role covers the followings:
• Liaising extensively with external or internal clients;
• Analysing clients' existing systems;
• Translating client requirements into highly specified project briefs;
• Identifying options for potential solutions and assessing them for both technical and business suitability;
• Drawing up specific proposals for modified or replacement systems;
• Hands-on individual and be able to work with local and off-shore teams to deliver projects on the technical aspects
The role requires you to be hands-on and you will be involved in providing user support requires investigating and troubleshooting issues, as well as providing timely improvements/ resolutions to address problems / incidents encountered.

The ideal profile should have / be
• Minimum 6 years of relevant IT experience and technically competent in two or more of the following languages, tools and technologies:
- Java
- PL/ SQL
- Weblogic Unix
- Angular
• Strong Analytical skills and well verse with problem resolution methodologies
• Strong customer-service orientation.
• Possess can-do attitude, initiative, creativity and able to work under stringent time
Skills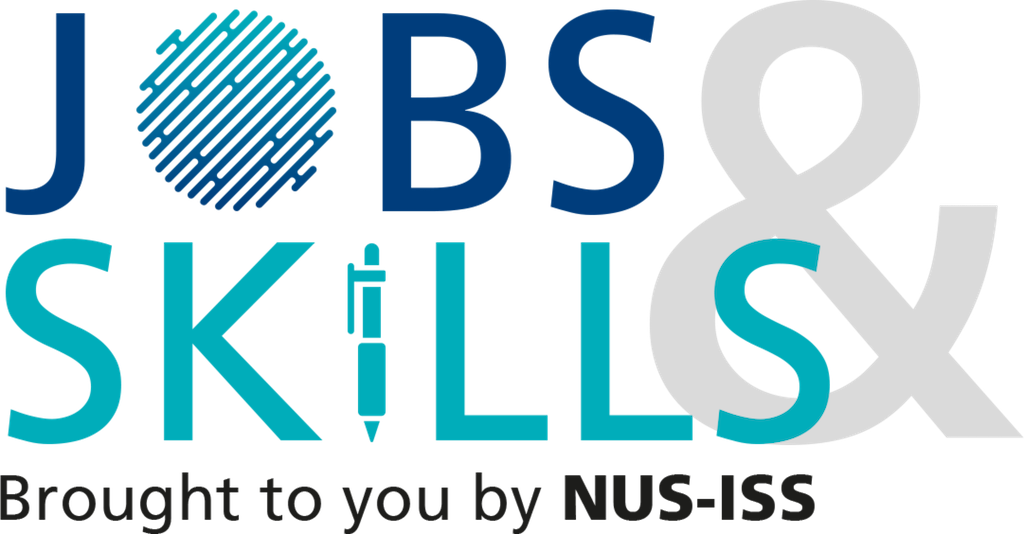 We have a great opportunity for a talented and self-motivated Assistant/Project to join our Financial Services Industy at NCS. At NCS, we seek to nurture talents in creating and developing innovative solutions. If you are passionate about new technologies and new ideas, NCS could be a place for you!
Assistant/Project Manager is responsible for the managing and implementing of medium scale IT projects with quality, within scope and to ensure deliverables are on time and conform to processes and standards meeting customer's requirements
Roles & Responsibilities
Project Delivery
• Analyse and document requirements by liaising with a range of people including users and managers, drawing together information needs across a distributed organisation
• Establish and prepare project plans, risk management plans, project milestones and deliverables in consultation with business users and architect/designer
• Manage the implementation of the project on a daily basis with regard to schedules, budget, manpower and quality
• Manage the scope definition and change control mechanism
• Escalate and discuss project overrun issues, scope creep, integration issues, resource requirements with Project Director (PD)/Service Delivery Director (SDD)
• Manage integration of various components of the project including hardware, software installation, testing, business process review, redesign, application development, migration and data conversion etc.
• Manage project activities to ensure timely delivery, including identification of critical path, monitoring and driving completion of interdependent activities and adjustment to project schedules to achieve overall completion deadline
• Manage resources including hardware, software, human resource facilities and logistics required for project so as to ensure completion within budget.
• Review project documentation to ensure that it meets customers requirement and conforms to quality management process, standards and procedures to minimise rework and system failures
• Define project resources, performance reviews and post implementation evaluations
Customer/ Vendor Management
• Negotiate with vendors and across teams to ensure adequate resources are available during various phases of the project
• Build relationships with users, technical staff and management to determine and resolve issues associated with systems implementation
• Manage contracts and subcontractors
• Negotiate with customers on change request effort, schedules and prioritize changes based on business needs
• Clear and open communication with customers on project issues or clarifications
Business Development
• Proactively identify opportunities for further expansion or improvement of services delivered to the customer and liaise with the Account Manager(s) for development of that opportunity
• Be involved in pre-sale activities
Team Management
• Liaise with team members to ensure that all tasks and deliverables are proceeding according to schedule
• Plan, track and monitor the tasks assigned to the team leader/ members
• Delegate tasks effectively by providing clear and specific instructions and goals
• Provide leadership to the project team to ensure that proposals/enhancements are fully analysed and evaluated for their benefits and costs
• Provide the project team with accurate information about business needs and priorities as well as details about existing business systems
• Participate in leadership activities and providing performance feedback and developmental coaching
• Monitor and improve team performance, providing leadership, coaching, and performance management

The ideal profile should have / be
• Typically 8 years IT project management experience
• Experience in the development, implementation and support of information technology projects in a range of organizations
• Degree in Information Systems or equivalent
• Self-motivated with a positive "can-do" attitude, creative with excellent presentation, communication, negotiation and interpersonal skills including strong persuasive techniques.
• Able to lead, develop and maintain respectful and trusting relationship
• Proficient in written and spoken English
• Able to travel as required

Skills 1. Lead a marketing Team to optimize reach and build brand using different media, being digital or traditional.
2. Execute and achieve marketing sales and lead generation targets.
3. Follow up with new and current overseas partners to help them grow their marketing strategy.
4. Liaise with Speakers for events, agreements, etc.
5. Work with various subsidiaries to optimize sales.
Skills
Benefits Summary:

Ø Good Career Exposures and Opportunities
Ø Training is provided
Ø Location: Kaki Bukit

Responsibilities:

Provide support to Facilities Manager and Senior Engineer in Facility Maintenance / Preventive Maintenance work.
Liaise with customer engineering department to ensure company procedures and quality guidelines are followed.
Review "Events and Actions" on site and implement remedial actions where needed
Manage contractors work on site to ensure adherence to procedures
To be involved and carry out planning, execution and updates for Read more
all daily work including weekly/monthly report submission.

Additional Information:

Nitec / Diploma in Engineering / equivalent
1 -3 years of relevant experience

Applicants who possess relevant experience for the above responsibilities are most welcome to apply. If you do not possess the above experience, your application will still be considered on individual merits and you may be contacted for other opportunities.
Please submit your updated resume in MS format by using the APPLY NOW BUTTON. You may email your updated resume in MS format to us at [Click Here to Email Your Resume].
Our dedicated and approachable MCI consultants will get back to you soon for a confidential discussion.
>Please include the following information in your resume:

Education background
Work experiences in point forms
Reason (s) for leaving
Current and expected salary
Date of availability / Notice period

By submitting your personal data and/or resume, you give consent to collection, use and disclosure of your personal data and/or resume by the company (or its agent) for the purpose of the processing and administration by company relating to this job application.
**We regret to inform that only shortlisted candidates would be notified. **
We wish you all the best in your career search.
Lee Chia Xin (Karen)
>Registration Number: R1769288
>EA License No: 06C2859 (MCI Career Services Pte Ltd)
Skills
Responsibilities

Verify and match AP invoices with purchase orders, delivery orders and goods receipt in SAP system
Communicate and liaise with internal departments and/or external vendors on invoices with queries
Input the matches invoices into SAP system for payment processing
Scanning and archiving of documents
Assist in monthly stock take count
Assist in compiling import permit data for monthly GST reporting

Requirements

Diploma or equivalent
Relevant experience preferred
Experience with SAP will be an advantage
>

Applicants who possess relevant Read more
experience for the above responsibilities are most welcome to apply. If you do not possess the above experience, your application will still be considered on individual merits and you may be contacted for other opportunities.
Please submit your updated resume in MS format by using the APPLY NOW BUTTON.
Alternatively, you may also write in to [Click Here to Email Your Resume]
Our dedicated and approachable MCI consultants will get back to you soon for a confidential discussion.

Please include the following information in your resume:
• Education background
>• Work experiences in point forms
>• Reason (s) for leaving
>• Current and expected salary
>• Date of availability / Notice period

**We regret to inform that only shortlisted candidates would be notified. **

We wish you all the best in your career search.

Ong Hui Shan (Gwen)
>Registration No: R1767800
>EA Licence No.: 06C2859
>MCI Career Services Pte Ltd
Skills My client is an international company in manufacturing and commercialization of electronic entry systems, video entry and access control systems for buildings.

Salary range: $2,500 - $4,000 + VB
Location: Toa Payoh

Responsibilities:

To provide second level of technical for intercom / CCTV and access control systems.
Support project and service team for the troubleshooting and solving of technical issues on site and off site.
Assist project and service team for on-site equipment installation, Read more
testing and commissioning and attend site meeting as and when required.
Prepare user manual and conduct training to client as and when required.
Testing of new products and conduct internal product training to sales and technical department.
Able to liaise and coordinate with manufacturers/suppliers pertaining to technical aspects and issues arising.
Liaise with software developer for hardware integration to app. Testing of developed app on hardware and document test reports.

Requirements:

ITE/Diploma in Electronics/Electrical or IT related discipline.
Experience in IP PBX system
Min. 2 years' experience in security line (CCTV / Intercom / Access Control).
Service-oriented, passionate and responsible.
Meticulous with strong problem solving and analytic skills.
Able to interact well with clients, vendors and third parties
Self-discipline and willing to work staggered hours when required
Knowledge of TCP/IP, Network Structure, Firewall, LAN and VLAN.
Knowledge in Microsoft Excel, Words and Office applications.

All Successful candidates can expect a very competitive remuneration package and a comprehensive range of benefits.
Please email your resume in a detailed MS Word format to [Click Here to Email Your Resume] ; [Click Here to Email Your Resume] stating
1) Current Drawn
2) Expecting Salary
3) Date Available
4) Reason to Leave each job:
We regret that only shortlisted candidates will be notified.

Angela Win Myint
People Profilers Pte Ltd,
10 Anson Road #09-01/02 International Plaza
Singapore 079903
Tel: 6805 0857
www.peopleprofilers.com
EA License Number: 02C4944
EA Personnel Reg no. R1984514
Job ID: 46830
Skills Location: Redhill MRTJob summary: Coordinating with different stakeholders for events Job scope:Liaise with event organisers to provide logistical support Follow-up replies to enquiries and feedback for eventsCoordinate and keep track of inventory of logistics for events, as well as to process requests for collateralsCheck and maintain list of participants for eventsBasic administrative support, such as booking of meeting roomsJob Requirements:Diploma / Degree holderProficient in Microsoft Office software (Word, Excel, PowerPoint, Read more
etc.)Strong written and oral skillsPossess good interpersonal and customer service skillsMeticulous and detail-orientedAble to work in a fast-paced environmentA motivated team worker that showcases initiatives
Skills Provides prompt and efficient service to users including appropriate escalation of any issues.
Maintains acceptable performance metrics such as quality, productivity, first contact resolution, and attendance.
Actively seek solutions through logical reasoning
Demonstrates strong problem solving capabilities and assist customers in case of any issues
You will also handle email correspondences, and liaise with internal & external departments for effective problem resolution
To ensure that the day to day transactions performed are tracked Read more
accurately and in a timely manner

Requirements:

Proficiency in Bahasa Indonesia or Mahasa Malayu is required due to the need to liaise with local counterparts in the Indonesia market
Prior customer service experience will be advantageous

Working hours: 7am to 11pm – 2 shifts based on roster
>1st shift: 7am to 3pm
>2nd shift: 2pm to 11pm
Monday to Sunday (5days work based on roster)
*We regret to inform that only shortlisted candidates will be notified*

Interested applicants, please submit a copy of your updated resume (in MS Word Format) attached via email to [Click Here to Email Your Resume]
Attn: Koh Jie Min Jasmine (Eleanor)
>CEI No.: R1654425

Please include the following in the Word doc:
>• Availability
>• Current/Last Drawn Salaries
>• Expected salary
>• Reasons for leaving previous employment(s)
Skills