Sign in or register for a JobTech account.
Jobs that require

liaison

skill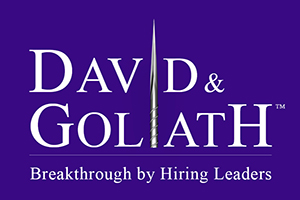 Are you an exceptional Systems Analyst with experience in C#.net coding and BAU L3 Support?
If so, this could be the career opportunity for you !!
Senior Systems Analyst (C#, Projects, BAU) - perm in Banking
Develop, enhance, and maintain in-house applications
Ensure all enhancements and bug fixes are built to an appropriate level of quality for the various stages (QA/beta/production)
Liaise with internal business users and team to analyse requirements and provide solutions
Conceptualise, design, develop and roll out transformative digital solutions
Bridge the gaps between delivery teams
Define and implement standard delivery model to ensure end-to-end impact is managed
Develop and enhance incident management plans
Produce SLA reports and review SLA performance
In return for this excellent career opportunity, we ask that you have the following:
Possess a good Honours degree preferably from a reputable university in Information Technology or equivalent.
Relevant technical experience with systems networking, databases, web development, and user support
Programming skills or work experience in C# or similar development languages
Development experience in any JavaScript web frameworks (such as ReactJS, AngularJS or Vue.js)
Working experience in agile environment and familiarity with DevOps methodologies
Pro-active in identifying opportunities to improve and enhance processes and demonstrate capabilities in managing internal and external resources
Possess strong problem-solving, analytical and communication skills with attention to detail and good follow-through
Disclaimer: Candidates who are shortlisted will go through Technical Tests and Face to Face interviews.
If this speaks to you and you are ready for a new challenge, please send your Resume in MS word format to bennie.yeo(a)davidgoliath.net
Even if you are not interested, you can still park your CV with us for other Banking IT positions or forward this Advertisement to your counterparts with the relevant Banking IT experiences I am looking for.
We Seek to:
Understand your personal circumstances, needs and ideals
Present your credentials to our clients only with your permission
Strategize and consult with you
Your application will be kept with the strictest of confidence.
EA License Number: 18S9167
Registration ID: R1114115
Skills

- West, 5days
- Experienced in mobile industry will be advantageous
- Good knowledge in IOS and Android
- Salary: Up to $4,000

Responsibilities:
- Assist in promoting Android software components
- Liaise closely with QA on the integration and manual testing
Skills Job Responsibilities

Assist with business immigration matters
Liaise with government agency ICA and other government / regulatory bodies
Must oversee the completion of all relevant visa and immigration documents and ensure that they are received within the time limit set by the government.
Help to obtain Visas and other documentation required.
To take full responsibility of all Immigration issues and operations, remaining up to date with any changes to legislation.
May required to train Read more
some HR staff to enhance their understanding of immigration rules to help them to fulfil their roles to a high level.

Requirements

Must have prior experience and working knowledge / familiar
> with Singapore immigration requirements and procedures
Good knowledge of written and spoken English and Chinese
Experience in working at Immigration & checkpoint Authority will be an advantage
Must be motivated, energetic and able to work as a part of a team.
Able to work to tight deadlines even when under pressure
Should have strong communication skills.
Skills Permanent
Changi south
5.5 days work week with alternate Sat off
Up to $3000


Responsibilities:

Handle full spectrum of freight & logistics sales related administration
Prepare sales quotation
Identify potential customers
Provide after sales support
Oversee the sales process to attract new clients
Maintain and grow current customers
To assist sales team on sourcing of vendors and rates
To ensure proper coordination between sales, customer service and operations team
Liaise with overseas counterpart to ensure the smooth transition of goods
Maintain proper Read more
filing system
Any other tasks assigned by superior


Period:

Permanent


Location:

Changi South


Working Hours:

5.5 days work week with alternate Sat off


Salary:

Up to $3000


Requirements:

Knowledge on freight services and supply chain solutions
eCommerce experience is preferred
Positive learning attitude
Able to handle queries independently
Possess strong analytical and interpersonal skills
Have initiative, being proactive and able to plan
Able to perform in a fast paced and dynamic work environment
Computer skills
At least 3 years of experience in freight and logistics industry


Interested applicants, kindly email your detailed resume (MS Word format is preferred):

[Click Here to Email Your Resume] (Reg No: R1107386)

Please ensure that applications sent through email are no bigger than 1Mb.

We thank all applicants for your interest but regret to inform that only shortlisted candidates would be notified.

Success Human Resource Centre Pte Ltd (EA License Number: 97C4832)
1 Sophia Road, Peace Centre,
#06-23/29 Singapore 228149
T: 6337 3183 | F: 6337 0329 | W: www.successhrc.com.sg
Skills
CUSTOMER SERVICE COORDINATORS (AIR-EXPORT / AIR-IMPORT)
Location: Changi AirFreight Centre
Responsibilities:

Ensure close and prompt action on customers' shipment arrangements and requirements.
Co-coordinating and liaising closely with Airlines, Departments, Overseas Agents / Offices and Service Providers on shipment movement.
Continuously seek alternative solutions or value-add processes to enhance the ongoing services to the Customers.
Preparing of Standard Operating Procedures (SOPs) and / or Service Reports according to Customer's shipment processes and requirements.
Ensure Work processes Read more
on Customer's shipment handling requirements are administered and kept up to date.

Requirements:

Min GCE 'N' / 'O' Level/ Fresh graduate
IT Savvy
Some relevant experience preferred
Training will be provided for those without experience
Possess good customer service & coordination skills
Fast worker with initiatives & positive working attitude
Preferably those who are able to start work within short notice
Preferably those residing in the east
Experienced candidates will be consider for Executive Positions
Willing to work late and during Public Holidays
Willing to work on Alternate Saturdays
Skills
Summary:

Salary: Up $3000
Marina East Desalination Plant
Monday to Friday
8am-6pm (Mon-Thu), 8am-5pm (Fri)
AWS & VB

Responsibility:

Responsible for the maintenance of electrical equipment in the water plants
Prepare annual and monthly Preventive Maintenance plans for the equipment and ensure that the work is executed and documented
Ensure that plants maintain high availability all the time, executing on time Corrective Maintenance activities and assisting Plant during Urgent Jobs, even outside normal hours
Carry out and update Read more
Criticality Analysis of the Plant
Implement Predictive Maintenance strategy for critical equipment
Coordinate daily activities with Operation Department
Prudent inventory management to optimize cost effectiveness and plant availability
Liaise with external contractors, where necessary, to perform maintenance work
Carry out continuous process/ operational improvement programs
Receive materials/ spare parts and maintain proper inventory
Carry out plant process trouble-shooting when required
Preparation and periodic review of Work Instructions
Ensure that the plant documentation conforms with ISO requirements
Competent Person under Permit To Work System
Support Maintenance Manager in Budget Preparation
Review of RA of activities pertaining to Maintenance department
Lead team of Maintenance Technicians
To assist the Maintenance manager to ensure the plant meets requirements under the Cyber Security Act
Any other ad-hoc duties assigned by supervisor

Requirements:

Possess a Polytechnic Diploma or Degree in Electrical or other related engineering fields
At least 5 years of working experience for Diploma holders and 2 years of working experience for Degree holders
Work experience with cyber security preferred
Positive attitude and a good team-player


Please submit your updated resume in MS Word Format by using the APPLY NOW BUTTON
>For fast registration, email your updated resume to [Click Here to Email Your Resume]

Our dedicated and approachable MCI consultants will get back to you soon for a confidential discussion.
>Please include the following information in your resume:

Education background
Work experiences in point forms
Reason (s) for leaving
Current and expected salary
Date of availability / Notice period

**We regret to inform that only shortlisted candidates would be notified. **
>We wish you all the best in your career search.


Ho Ting Siu
>Registration No: R1879410
>MCI Career Services Pte Ltd
>EA Licence No.: 06C2859
Skills Job Description:

Check and process requisitions, quotations and approvals for stores, spare parts and contractor services
Liaise with and review third-party vendors
Liaise with shore and ship staff for delivery of goods and services
Prepare necessary documents for importation, exportation and delivery of goods and services
Process and maintain proper records of invoices, delivery orders, service reports and any other accompanying certificates and documents
Prepare, review and report on company's expenses
Assist in preparing and Read more
supporting vessels' docking repairs
Assist Purchasing Manager
Attend to projects and tasks as assigned
Coordinate logistic schedule for Company's launch arrangement for internal and external users

Job Requirements:

Qualifications from a tertiary institution within the field of procurement and supply chain management, offshore and maritime, or marine engineering
Minimum two (2) years of experience of related purchasing experience, and at least one (1) year of purchasing experience in the shipping industry
Possess utmost integrity and honesty
Highly organised, meticulous and on schedule
Able to communicate (spoken and written) effectively in English
Good negotiation skills
Must be a team player
Skills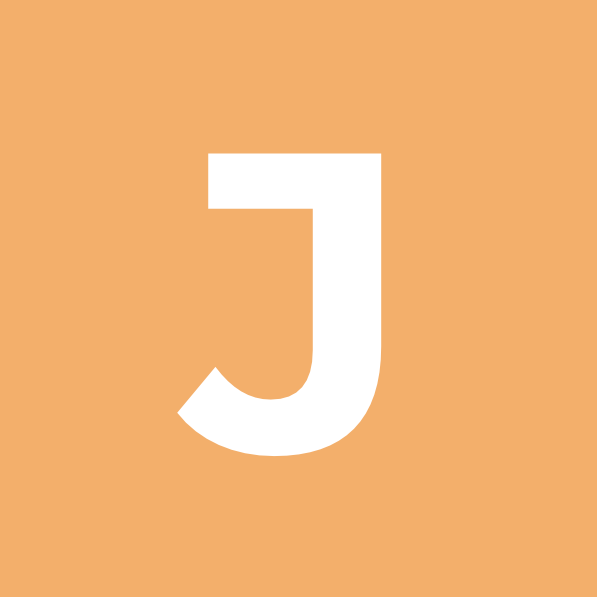 Job Title: Creative Hair StylistIndustry: HealthcareSalary: SGD 2300 - 3000Location: Central, SingaporeAbout Company:Our Client won more than 5 awards providing luxury treatments and beauty services all designed to balance both body and mind and to work harmoniously with each other. They offer a wide range of carefully curated services and treatments, each selected and designed for maximum efficacy and effectiveness. you???ll find all the solutions to all your Read more
beauty and wellness needs at one location nestled in a quiet corner in the heart of the Orchard Road district.Job Description:- Perform specialized hair services and treatment to customers.This include cut, colour, rebonding, kertain treatment, UPDO and stylising- Provide professional recommendations to customers- Provide Customers with hair services consultations for products and services- Build & Establish good rapport with customer- Oversee Business and operations.- Maintain salon equipment and cleanlinessJob Requirements:- Min 4 years of working experince in the related field is required- Possess qualified certifications- Bilingual in English and Mandarin, so as to liaise with Mandarin speaking customers and clients- Able to work on weekend- Energetic, high level of initiative and passion to work-Compensation:- Attractive remuneration package (Basic Salary + Commission + Incentive + Service Fees)Interested applicants are invited to submit their resume via clicking the apply button.JointHire Singapore Pte Ltd.(EA License No.: 17C8920)Andrea Chen (Registration No.: R1441952 )
Skills
Reputable A1 Main Contractor in the Construction sector
Based at Project sites
5.5 Days (Alternate Saturday) work week
Few positions available


Key Responsibilities
>
Lead in BIM implementation, standards, modelling workflow & methodologies.
Responsible for BIM 3D/4D/5D overall implementation plan.
Liaise with project manager on BIM implementation based on project needs and requirement.
Support and coordinate drawing/technical issue for tender development.
Create 3D model and prepare related drawing/documents as per schedule in good quality.
Prepare, execute and maintain the BIM Read more
execution plan.
Liaise closely and communicate effectively with clients, consultants, contractors and relevant statutory bodies.
Ongoing review of BIM project models, workflows and methodologies to ensure timely delivery of project deliverables. Ad hoc assignments.


More Information
>
2-5 years of working experience in construction industry
Strong management experience in related BIM with strong technical knowledge and modelling skill Proficient in BIM Modelling and AutoCAD
Knowledgeable in the REVIT, AutoCAD and other software applications.


Please submit your updated resume in MS Word format by using the APPLY NOW BUTTON. You may also email your resume directly to [Click Here to Email Your Resume]

Our dedicated and approachable MCI consultants will get back to you soon for a confidential discussion.
>Applicants who possess relevant experience for the above responsibilities are most welcome to apply. If you do not possess the above experience, your application will still be considered on individual merits and you may be contacted for other opportunities.


Education background
Work experiences in point forms
Reason (s) for leaving
Current and expected salary
Date of availability / Notice period


By submitting your personal data and/or resume, you give consent to collection, use and disclosure of your personal data and/or resume by the company (or its agent) for the purpose of the processing and administration by company relating to this job application.

**We regret to inform that only shortlisted candidates would be notified. ** We wish you all the best in your career search.

Teiw Hui Shi (Lorren)
>Registration Number: R1547291
>EA License Number: 06C2859
Skills Permanent
Changi South
5.5 days work week
Up to $2800


Responsibilities:

Ensure data integrity for all inventory transactions updated into system.
Liaison between clients and warehouse staff on all goods receipts and goods release.
Arranging and monitoring of goods collection and delivery.
Perform system inventory reconciliation, weekly cycle count and stock-take.
Ensure relevant documents are generated for all
Update of activities and rates into WMS.
Issuance of GR & Pick List for daily whse operations
Ensure E-commerce orders are fulfilled Read more
timely.
Ensure suppliers' invoices are checked & verified within the month.
Issue monthly billings to clients.
Manage clients' queries and complaint


Period:

Permanent


Location:

Changi South


Working Hours:

Mon - Fri (9am-6pm) , Alt Sat (9am-1pm)


Salary:

$2000 – $2800


Requirements:

O/ N Level or Diploma holder
Min 3 years of relevant experience
Experience in 3PL environment
Experienced in e-commerce fulfilment.
Good Knowledge of IT system
Proficient in MS Office (esp. Excel spreadsheet)
Basic knowledge on warehouse management system
Team player with the ability to work under pressure.
Knowledge on customs permits declarations.


Interested applicants, kindly email your detailed resume (MS Word format is preferred):

[Click Here to Email Your Resume] (Reg No: R1107386)

Please ensure that applications sent through email are no bigger than 1Mb.

We thank all applicants for your interest but regret to inform that only shortlisted candidates would be notified.

Success Human Resource Centre Pte Ltd (EA License Number: 97C4832)
1 Sophia Road, Peace Centre,
#06-23/29 Singapore 228149
T: 6337 3183 | F: 6337 0329 | W: www.successhrc.com.sg
Skills