Sign in or register for a JobTech account.
Jobs that require

load balancer

skill

Job Responsibilities:
Administer, Monitor, maintain and optimize WAN, LAN, Wi-Fi networks for optimal performance and maximum availability.
Troubleshoot, evaluate and resolve hybrid wan/LAN/Wi-Fi performance and capacities issues.
Perform WAN/LAN/Wi-Fi/Firewall/Load balancer configuration, backups and regular network documentation updates.
Collaborate on the design and implementation of new technical solutions.
Troubleshoot and optimize WAN circuits with upstream provider.
Manage and coordinate the administration of several systems
Assist with security and third-party software installations.
Provide next level support to the level 1 support team.
Communicate and liaise with all company departments; notify appropriate parties immediately of any issues which may affect efficient operations including, but not limited to, outages, service disruptions, and network bottlenecks.
Maximize network performance by monitoring performance; troubleshooting network problems and outages; scheduling upgrades; collaborating with network architects for network optimization.
Secure network system by establishing and enforcing policies; defining and monitoring access.
Take an automated data driven approach to diagnosing and solving complex network infrastructure issues
Leverage automation skills and take a "DevOps" approach to improve efficiency of solving complex network infrastructure issues, network management.
Demonstrate a high level of energy, results driven and able to work under pressure with tight deadlines
Qualifications:
4-8 years' experience in Network implementation and support role for a large IP network
Full comprehension of the TCP/IP application suite and OSI models
Experience with administration, implementation, and troubleshooting of IPv4, Layer 2 and Layer 3 switches
Experience with Cisco WAN Routes, Cisco Nexus switch, Juniper/Fortigate firewalls, F5/Netscaller Load balancers, Dynamic routing protocols, DHCP, NAT, and QoS
Experience implementing interior and exterior WAN routing protocols and New WAN technologies (SDWAN)
Experience with New technologies: SDWAN, NSX, ACI and Cloud computing
Network installation experience in a high availability LAN, data center or NOC
Experience with LAN switching (spanning tree, VLAN, trunking, IGMP, PIM)
Experience with DMVPN, VPN/SSLVPN Tunnels, VoIP and Multicast
Experience with network monitoring tools
Familiarity with Unix-like systems such as MacOS, Centos and Ubuntu
Experience with virtual server environments.
Experience with scripting for network automation
Attention to detail and discipline to utilize best practices for network systems and security
Excellent oral, written and interpersonal communication skills
Ability to interact with both internal and external customers who may be technical or non-technical
Willing to work after hours/weekends to perform planned and emergency network maintenance
Ability to travel to sites for installations and maintenance
Ability to work independently but also a team player
Displays a passion for high customer satisfaction and achieving operational excellence
Certifications in Cisco (CCNP minimum/CCIE desirable) preferred
Certifications in Juniper, VMWare, Fortigate, F5 certifications are desirable
Skills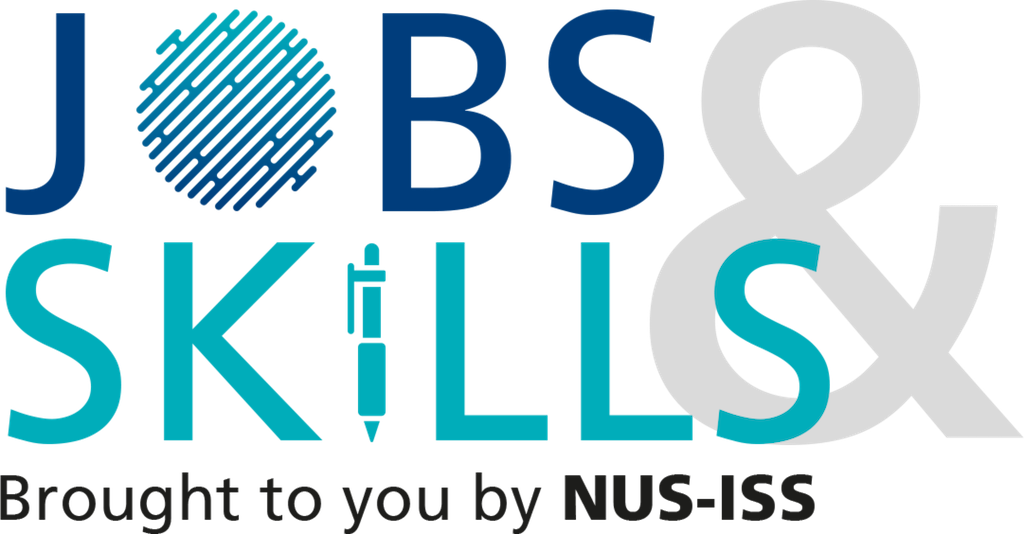 Shopee is looking to hire NUS-ISS talent.
Job Description:
- Design and implement web backend services using Python + Django/Flask
- Write high-quality, clean, maintainable code using engineering best practices (unit testing, source control, continuous integration, automation, design patterns, etc.)
- Analyse requirements, design and develop features
-Understand the product, constantly optimise the product, identify and fix problems, improve stability and user experience
- Optimize application for maximum performance and scalability
- Build reusable code and libraries
- Collaborate with fellow developers, product managers, user experience designer, and operation engineers to build products with web technologies

Requirements:
- Bachelor's or higher degree in Computer Science or related fields
- Passionate about coding and programming, innovation, and solving challenging problems
- Hands-on experiences in Web Service frameworks and technologies such as Django, Ruby On Rails, or Node.js
- Familiar with HTTP protocol
- Familiar with performance tuning of Web Server, massive concurrency handling, and caching mechanisms
- In-depth understanding of data structures, Database and other computer science fundamentals
- Familiar with Linux development environments
Skills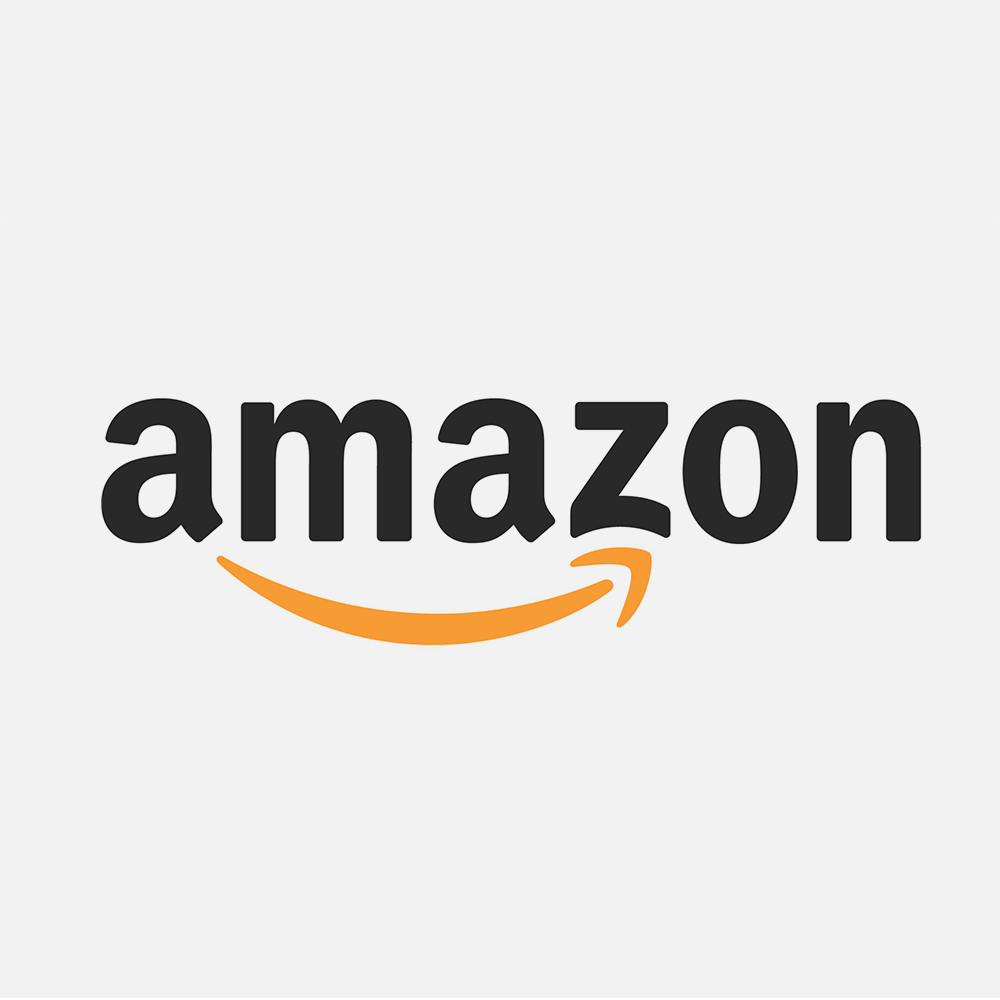 Amazon Web Services (AWS) is looking for experienced and motivated technologists who possess a unique balance of technical depth, strong interpersonal, and business acumen to drive enterprise transformation and lead a portfolio of large scale application development projects and migrations. You will partner with customers, AWS Sales, and several other AWS teams to develop and execute highly scalable, flexible, and resilient cloud solutions that address customer migration use Read more
cases and accelerate the adoption of AWS. As trusted customer advocates, the Application Migration and Modernization Practice helps organizations understand best practices around advanced cloud-based solutions, and how to migrate existing workloads to the cloud. You will help shape and execute a strategy to deliver solutions for a broad range of customer use cases primarily from large enterprise customers. You should also have a demonstrated ability to think strategically about business, products, and technical challenges.

In this role, you would be part of leading a complex and ambitious program to build our solutions and capabilities within the Application Migration and Modernization Practice, as well as elevating the technical execution and delivery within the Americas. Achieving success will require coordination across many internal AWS teams and external AWS Partners, with impact and visibility at the highest levels of the company. Youll need to make prioritization calls across the enterprise that require both keen business and technical judgment, and will also drive processes and execution goals.

The successful candidate must have exceptional problem-solving skills, strong business judgment, and demonstrated technical experience leading cross-functional teams. We are looking for a proven leader with the ability to execute both strategically and tactically, and someone who is excited to take on new, ambiguous projects. In the Application Migration and Modernization Practice, were hiring both highly technical cloud computing consultants and experienced business focused individuals to take leadership roles to develop and execute strategies for various phases of large scale migrations for customers rapidly moving large numbers of applications onto AWS. The Applications Lead will support the development and growth of the market, driving customer consulting delivery, and will be responsible for execution of the methodology by which we deliver Migrations and Application Development Projects for customers. This person will work across our Americas and US Delivery Teams, AWS Regional Teams and AWS Partners to identify and leverage tools and technology that will be leveraged to build a blueprint of tools and processes that can then be used to plan and execute migration projects.

Responsibilities include:

Expertise - Collaborate with AWS field sales, pre-sales, training and support teams to help partners and customers learn and use AWS platform services such as Amazon EC2, Auto Scaling, Elastic Load Balancing, AWS Elastic Beanstalk, Amazon Elastic Container Services to name just a few, provide opportunities to design and build cloud ready applications, and extensive experience leading and controlling large scale IT projects across multiple stakeholders.

Solutions - Define and deliver on-site technical engagements with partners and customers. This includes participating in on-site visits, mapping customer business and technical requirements, and guiding the delivery of technical solutions, both AWS and AWS Partner led, designed to dig deep into the details of customer systems to be migrated to AWS.

Delivery - Driving high team utilization on customer engagements including working with customers and AWS Partners to discover and map hardware and software solutions on customers on-premise or alternate cloud solutions in order to build migration plans to move customer workloads to AWS.

Feedback and Insights - Work with Americas, US Delivery team, AWS engineering and service teams to convey partner and customer needs and feedback as input to technology roadmaps and improving migration program success. Share real world migration challenges and recommend new capabilities that would simplify adoption and drive greater success of AWS cloud migrations.

Cross Functional working with peer leaders across AWS Professional Services to develop cross-functional ability to augment each others roles when necessary or so as to provide perspective for improvement.

Basic Qualifications

· Customer facing experience, including discussions with senior personnel regarding trade-offs, best practices, project management and risk mitigation;

· Experience track record of managing and delivering large-scale IT projects including definition and execution of successful project controls on a large scale;

· 7-10 years of implementation/consulting experience;

· Hands-on experience leading the design, development and deployment of business software at scale;

· Experience with IT compliance and risk management requirements (eg. security, privacy, SOX, etc.).

· Working knowledge of software development life cycle (SDLC) and agile/iterative methodologies required. Scrum Master experience a plus;

· Experience working within software development or Internet-related industries; and

· BS level technical degree required or equivalent experience; Computer Science or Math background preferred; MS degree desired.

Preferred Qualifications

· Visible IT Industry thought leadership on relevant topics related to enterprise IT infrastructure;

· Vertical industry sales and delivery experience of contemporary services and solutions;

· Demonstrated ability to think strategically about business, product, and technical challenges;

· Experience with design of modern, scalable delivery models for technology consulting services;

· Strong track record of implementing AWS services in a variety of distributed computing environments;

· AWS Developer Certification

#AWSSINGAPORE
Skills Roles & ResponsibilitiesIntroduction to the role:
- Work within a team of dedicated project managers and senior network engineers to deliver technology infrastructure solutions.
- The focus for this role is on (1) Network Operations, (2) Support issues, projects.
Note, a clear and specific track record in one or more of these project types are a necessity.

The Position:

Drive the partners/suppliers to participate actively in daily network operations activities to ensure the Read more
stability of the network/voice infrastructure
Monitor and manage the LAN/WAN network, connectivity between all datacenters, sites and extranets
Ensures network devices (include firewalls, load balancer etc) firmware and OS are up to standard and apply/upgrade patches on a regular basis.
Experience on Automating daily network tasks using scripting(Python)
Responsible to support, configure and manage Cisco Routers and Switches, Checkpoint VPN appliance, Checkpoint Firewall, Load balancers and event correlation appliances throughout the implementation phases of the infrastructure projects
Maximize network performance by monitoring performance; scheduling upgrades; collaborating with network architects on network optimization efforts.
Act as the escalation point for all network operations issues from all parties within the Bank and manage all related communications processes on a real-time 24x7 basis
Actively engage with business parties and external vendors for managing operations issues
To provide comprehensive product knowledge on the data technology required to deliver, support the networks infrastructure
Provide daily level one operation support for telecom services, eg IPT password reset, configuration setup, equipment deployment, etc
Manage and collaborate with external vendors such as carriers and cabling contractors for daily and project requirements
Closely coordinate and conform to Change Management policies, process and procedures on any network changes.
Maintain and update all network related documentation and risk assessments as required
Assist Architect team on new infrastructure implementations
Execute on IT projects related existing infrastructure enhancement

The Candidate:

Diploma/Degree in electrical/electronic engineering, computer engineering or related discipline
Attained CCNA/CCNP/CCIE technical certification
Minimum 9 year's work experience in either the financial or telecommunications industry with an excellent understanding of WAN, LAN and Voice technologies and network operations
Experience in operational support skill in Cisco router/switches, including Juniper Firewall platforms; Checkpoint Firewall/VPN platforms; NICE, Etrali, Alteon and F5 load balancers
Experience in various network monitoring tools on data & security infrastructure such as Solarwind, Netscout, Checkpoint, Netscreen, Cisco OM, TACACs, Infovista, Cacti, Fluke VPN Xpress, ServOne
Experience in ITIL and defining various network documentation for operations support
Good knowledge of TCP/IP, ATM, Frame-Relay, MPLS, Cisco Routers and Multiplexers, Remote Access
Experience on Automation using Python, Go or any other programming language.
Experience in Change, Incident, and Problem management in banking industry
Proficiency in SharePoint
Experience with Vendor management
Understanding the risk management and work closely with the Bank information security and risk team.
Strong interpersonal, written and verbal communication skills
Proactive and possess initiative, self-motivated team player capable of working with minimal supervision,
Willing to work in non-office hour and provide 7x24 on-call standby support
Skills
Job Description:This role is performed by technical professionals who specialize in providing perform services to clients on hardware and software components. Activities include operation and maintenance of operating systems across multiple platforms, middleware applications, various database technologies, high availability solutions and load balancing. Job responsibilities for this role include, but are not limited to, the following: operation and maintenance of operating systems and platform support, database administration, capacity planning, Read more
performance management, security compliance. Support is also provided for systems management tools which monitor the operational status of the environment. Infrastructure Administration, Configuring and troubleshooting of all the Servers and network devices, Analyzing monitoring and reporting on incidents,On top of those will also include:- Delivery of RPA project solution deployment experience on Blue Prism· Working with Virtual environment in Hyper-V environment· Identify automation/innovation opportunities in BAU environment and create tools/scripts to automate and schedule routine administration tasks- Opportunity to work with Docker and other upcoming DevOps technologies
Skills Roles & ResponsibilitiesIntroduction to the role:
- Work within a team of dedicated project managers and senior network engineers to deliver technology infrastructure solutions.
- The focus for this role is on (1) Design and Implementation, (2) Network Integration, projects.
Note, a clear and specific track record in one or more of these project types are a necessity.

The Position:

Maintain and upgrade Corporate Investment Bank (CIB) network and connectivity to other CIB Read more
offices, regional exchanges, collocation sites and clients
Provide network design, solution deployment, and technical documentation for network and security related equipment such as LAN, WAN, Firewall, Load Balancer etc.
Translates business requirements into technical designs that ensure availability, stability, scalability, security and ensure the solutions comply to Bank's standard
Participates in coordination with the Central architecture team to various initiatives such as Proof of Concepts, evaluations and tests. Assures those initiatives are coherent with the Regional constraints
Understands the Regional business requirements, translates them and elaborates in coordination with the central engineering teams suitable technical ULL (Ultra-low latency) solutions in line with the BNP security Infrastructure standards.
Gathers all business requirements, defines, documents and communicates solutions to the appropriate parties and Implements or oversees implementation of those solutions with the central team

The Candidate should have:
Technical and Behavioral Competencies required
- Advanced knowledge of network architecture design, implementation and support
- Practical experience in deploying network and security equipment, such as Cisco routers, switches, wireless infrastructure, firewalls and load balancers
- In-depth knowledge of TCP/IP, BGP, OSPF, EIGRP, IP multicast, QoS, VPC, Spanning tree, ULL technology with strong deployment and troubleshooting experience
- Proficiency in managing Checkpoint, Fortinet firewalls and F5 LTM.
- Familiarity with network monitoring and troubleshooting/analysis tools, such as Solarwinds, Netscout InfiniStream, WireShark, NetFluke, ServOne etc.
- Familiarity with Market access, stock exchange connectivity and exchange colocation setup across Asia Pacific (including Tokyo/Hong Kong/Sydney)
- Ability to utilize network knowledge and experience to improve network infrastructure performance
- Working knowledge of ITIL framework
- Proficiency in handling complex IT-related projects: from writing a proposal, initiating, & planning projects, to executing, monitoring/controlling projects, until and including project closure.
- Good team and relationship builder with excellent communication skills at all levels
- Excellent document skills and organisational skills

Experience and Qualifications required
- Holder of CCNP is the minimum requirement
- 9 years of experience in Network services, with minimum 5 years in finance industry
- Expertise in connectivity and HFT (high frequency trading) network infrastructure design, implementation and support (CCIE is a strong 'plus')
- Expertise in Firewall implementation and support (Fortigate firewall certification is a strong "plus")
- Client-oriented, strong communication and organization skills
- Expertise in PMI methodology
- Self-starter
- Ability to work under pressure and delivery the project on time.
- French would be a 'plus' as the candidate will be liaising with French stakeholders
Skills

Roles & ResponsibilitiesWe are looking for an experienced cloud and devops engineer for our Cloud Platform Engineering team that has a relentless pursuit for excellence, is a great communicator, and can work with teams with various levels of experience to help create solutions to a wide range of problems.

This role will be responsible for design, build and delivery of cloud and automation technology solutions that support the needs Read more
of The HOOQ business. Partnering closely with development teams, this position will help direct project teams toward cloud solutions that satisfy the business needs and align with our IT & Cloud strategy and destination architecture.

You should be someone that brings new thinking and is excited with the challenge of driving change and new technologies. We want someone who is a self-starter, and can build trusting relationships across teams. He/she will champion the application of industry best practices, cloud architecture strategies and engineering standards to ensure successful cloud solutions across a wide variety of projects.

This role will help drive technology standards, evolution and governance for cloud, and as required, will evolve cloud standards to address emerging business requirements.

Responsibilities:

Lead Cloud Strategy and Implementation

Design cloud solutions that ensure most sustainable, flexible and cost appropriate solutions & technology platforms

Architect and automate various cloud designs that focus on video streaming based solutions

Define new patterns, and standards as required.

Look for opportunities to optimize and enable consistent automated deployments.

Hands-on automation engineer with experience in creating Infrastructure as Code, automating application deployments, and working with vendor APIs

Create tools and scripts that help automate deployments

Direct project teams toward solutions that align with agreed guiding principles, strategy, architecture, and standards

Providing guidance to multiple teams on how to automate application and infrastructure deployment

Server as a leader and mentor for a team of cloud engineers with primary focus on automation

Embed security controls, implementation, and testing into the DevOps practices

Drive improvements for the design, development and delivery of applications

Drive systems engineering design and recovery by eliminating manual involvement and leading continuous improvements that create an operating environment that includes dynamically monitoring, alerting, and automated self-healing and recovery

Work with an automation first mindset and work to instill that in others

Utilize agile practices to ensure consistent and transparent execution.

Provide mentoring and knowledge transfer to others, and promote open culture and devops.

Manage and maintain the Cloud DevOps pipeline, and work with dev teams on a combined pipeline.

Lead technology evaluations and implementations to fill gaps in the Technology Architecture.

Monitor standards/policy compliance by developing and executing governance processes and tools.

Qualifications:

10 + years Experience in Application Development

Minimum of 5 + years of industry experience working with Cloud technologies and handling DevOps functions for complex systems.

5 + years in leading development technical teams with complete hands on experience. "Lead by example"

Have skilled knowledge in AWS resources including but not limited to VPC, Subnets, Security Groups, NACL's, ECS, EC2, KMS, S3 buckets, IAM, Route 53, CloudFront, ALB/ELB, Cloudwatch, Lambda, RedShift, Kinesis etc.

Experience in deploying Infrastructure as Code with Terraform

Possess solid and deep knowledge and experience with Docker and Kubernetes and Istio

You have an aptitude and ability to build and maintain continuous integration (CI) and continuous deployment/delivery (CD) systems for complex, distributed applications, using tools like Jenkins CircleCi, Travis, Droid.io etc.

State of the art experience diagnosing and debugging applications in complex, distributed, heterogeneous computing environments.

Mastery of key development tools like GIT, and familiarity with collaboration tools such as Jira and Confluence or similar tools.

Skills in API usage, command line interface and SDKs for writing applications

Have networking experience and understanding of network protocols, DNS, VPN and Load Balancing.

Have API Gateway experience Nginx, Kong, AWS API Gateway etc.

Hands-on experience with expert level knowledge of Linux Kernel and supporting service-based architectures with REST API's, Golang, Node.js, and Python.

Have scripting experience in Shell, Perl,

Experience in logging, monitoring, tracing with Cloudwatch, Elasticsearch/Kibana (ELK), Prometheus/Grafana, New Relic, Data Dog, Dynatrace etc.

Good understanding of the DB technologies such as MongoDB, DynamoDB and PostgreSQL.

Preferred Skills:

Good practical knowledge with Google Cloud GCP service like BigQuery, GKE, Dataflow etc.

Good understanding of technologies such as pubsub - Kafka, service mesh - Istio, Envoy, design patterns - REST API, GraphQL, microservice architecture, security - Vault, service discovery - Consul, ZooKeeper, etcd etc.

Good understanding and experience with testing framework (TDD, BDD etc.)

Education:
B.S. Computer Science, Technical, Maths, Science or Engineering degree or equivalent experience required. Masters or above a plus.
The main duties and responsibilities will be subjected to review when there is change in business requirements and scope of work.
Skills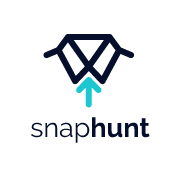 The Offer

Join a fast-growing mobile internet service firm
Good compensation package with attractive salary and work-life balance



The Employer
Our client is a fast-growing mobile internet service provider that enables people to connect to knowledge, entertainment and digital transactions on a global scale.

The Job
You will provide on onsite support for troubleshooting, testing, implementing changes and meeting. You will also manage and ensure daily operations are running smoothly.
You will be responsible for:

Monitoring, Read more
troubleshooting, deployment and maintenance of the applications and servers.
Managing integration with SMS providers, contract management, monthly bill payment, troubleshooting of technical issues, etc and ensuring daily operations are running smoothly.
Service planning to ensure scalability and availability
Development of automatic operation and maintenance scripts.
Coordinating new implementation, planning and deployment strategy including securing downtime from customers.
Monthly reports submission to customers and management
Updating network documents and diagrams.


The Profile

You possess a degree in Information technology or related field and have at least 3 years experience in a similar role.
You are proficient in Linux system and optimization and in Linux operation automation with shell/python.
You have hands-on experience in networks including TCPIP, DNS, OSI model, wan optimization, network load balancer, etc.
You have a good understanding and knowledge of software like Nginx, tomcat, zookeeper, ELK, Kafka, Memcached, Hadoop etc
You are proficient in database software like MySQL, Redis, MongoDB etc and in the major cloud and physical data centre hosting
You are familiar with Zabbix monitoring, configuration and optimization
You have strong knowledge of application, system software, infrastructure monitoring principles and practice
Prior experiences in maintaining microservice and in a mobile internet industry is preferred
You can communicate well in both English and Mandarin as you will be required to communicate daily with Mandarin speaking colleagues in China
You are prepared to be on standby after office-hour.


ref: 85050119
Skills

Are you the right person we are looking for as our team player to support our business growth? As part of our Next-Generation ICT Engagement and Consultancy (Thatz 2.0) growth roadmap, we are seeking keen candidates to join us on our journey as we scale towards greater heights.

Founded since 1998, Thatz International has now evolved into the Next-Generation ICT Engagement and Consultancy establishment.

Thatz 2.0 offers leading edge ICT Read more
& Digital Solutions, as well as, world class Services to organizations, companies or institutions seeking to further their operations or businesses excellence.

A BizSafe3 and TAFEP pledge company, Thatz International has been recognized through various achievements such as Singapore SME1000 since Year 2013 and Total Defense Award since Year 2012. The Founder has also been recognized with the inaugural Teochew Entrepreneur Award 2016.

Join Thatz now to maximize your true potential to the fullest by excelling in your CAREER!

ARE YOU THATZ ONE?
Network Engineers / Administrators

Primary Responsibilities:

Maintenance, engineering fault investigation & troubleshoot network related problems.
Work with different team to resolve technical or application problem.
Provide support to internal Network infrastructure, including network operation, network setup, network security and handling security related activities such as change management review, access controls checking etc.
Handle different aspects of security in operations and adopt practical yet effective approaches to mitigate any risk on information security.
Assess and apply relevant security patches to resolve network vulnerabilities.
Manage the risks/threats of Cybersecurity.
Perform network operations and management, including incidence response, problem management.
Assist in network infrastructure projects.
Perform system upgrades, maintenance after office hour/weekends where necessary.
Maintain and update network documentation and network equipment inventory.
Participate in all internal or external audits.
Perform other tasks as designated by the organization.


Job Requirements:

A Diploma or Degree in IT, Computer Science, Science, Engineering or related qualification.
At least 3 years' experience relating to network switching, routing and network security environment.
Good proficiency in VLAN, Virtual Switching System and Multicast technology.
Good knowledge on Network and Architecture Protocols (TCP/IP, EIGRP, OSPF, RIP, BGP), VMware, VPN Technologies, Cisco and Alcatel networking products, Alcatel IP Telephony System, IIS, SMTP, FTP, DNS, DHCP and WINS.
Good knowledge of Multi-vendor Internetworking Technologies (Router, Switches, Firewalls, Wireless, VPN, F5 Load balancer).
Good knowledge of data centre infrastructure and environmental systems.
Hands-on experience configuring and managing medium to big size networks.
Prefer formal training with certification in CCNA and/or CCNP.


Key objective of this role:
>To deliver awesome user experience through result oriented outcome with friendly service disposition ...we call it Thatz Way!

Benefits:
Compensation Package:

Basic Salary
H&S Insurance Coverage
Annual Leave and Medical Benefits
Other Benefits


As a people developer, we embrace Thatz Delight for:

Annual Increment based on your job performance
Company events and annual awards
Community and sustainability support


As an advocate for fair employment, we strive to do our best to render objective and merit based considerations for all applications, and we shall communicate with you personally when short-listed. For those who are not short-listed, your profile will be kept for other opportunities where suitable.

Best wishes to your job search!

Feel free to recommend this position to your friend(s) or relative(s) who may meet our needs and be rewarded.

For more information about THATZ and other job listings, please visit: www.thatz.com
Please like our Facebook: www.facebook.com/thatz.international
LinkedIn: www.linkedin.com/company/thatz-international-pte-ltd
Our Software Product: www.thatzcontact.com and https://yummydurian.com
Skills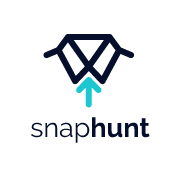 The Offer

Join a leading regional IT services firm
Work on a variety of projects
Excellent opportunities for developing your career

The Employer
Our client is a well established IT Services firm offering services and solutions in infrastructure management, enterprise testing, application development & support and IT process automation. They are now expanding their team in Singapore and looking to hire a Junior Networking Engineer to support the firm's security infrastructure.
The Job
You will Read more
be responsible for:

Supporting commercial project(s) mainly on Incident, Change, Service request and problem.
Onsite support requirements for troubleshooting, testing, implementing changes and meeting.
Updating network documents and diagrams.
After office hour standby requirement.
Co-ordinate new implementation, planning and deployment strategy including securing downtime from customers.
Monthly reports submission to customers and SDM.

The Profile

You have a degree/diploma in Computer Engineering as well as 2 years' experience within a Network Engineering role.
You are familiar with Network Operations support for LAN/WAN/Wireless/SSLVPN/ACS mainly Cisco product and Load Balancer.
You are a team player with good analytical skills
You are result driven and work well in fast-paced environments

ref: 48060032
Skills