Sign in or register for a JobTech account.
Jobs that require

local area network configuration

skill

Benefits And Rewards

We strive to ensure that your performance is valued, recognised and rewarded. At Foodfare, you enjoy a comprehensive range of benefits and training opportunities to maximise your potential and develop your skills.

We offer an attractive remuneration package to successful applicants. In addition, our employees enjoy an annual wage supplement and a variable bonus pegged to the company's financial performance and individual performance.

Benefits Training & Development

We offer Read more
a wide range of benefits:

Annual leave

Dental and medical benefits

Inpatient benefits

Group personal accident insurance

Long service awards

Marriage & exam leave

Staff wellness benefits

Service Awards & Sales Incentives for service staff

We are committed to training and developing our staff. Using a set of comprehensive training programmes, our WSQ-certified trainers are here to provide you with the necessary skills and knowledge for your job. We recognise that people are our best assets and aim to unlock the full potential of each individual.

Responsibilities:

Everyday running/maintenance of the computer system in the company including handling of users' request for jobs & reports.

Trouble-shoot computer hardware, software and network problems.

To provide support, enhancement and maintenance of system, as well as, understand users' requirements, prepare specifications and make recommendations.

To assist in designing, programming and implementing application systems and workflow processes.

To assist in supporting front line outlet systems, which include but not limited to, Point of Sales, Top Up Kiosks, Self-Ordering Kiosks, Order-Pay-Collect Systems as and when required.

Requirements:

Minimum IT diploma holder

At least 2 years of working experience in relevant field

Experience in Windows 2003 system administration & MSSQL

Experience in POS & Kiosks Systems preferred

Knowledge in Windows Server / Linux

Knowledge in Network / LAN / WAN

Strong task and time management skills

Strong Analytical mindset

Fluent communication, good interpersonal, analytical & problem-solving skills

A team player who can work independently

Be able to lead projects as and when required
Skills My client is an international company in manufacturing and commercialization of electronic entry systems, video entry and access control systems for buildings.

Salary range: $2,500 - $4,000 + VB
Location: Toa Payoh

Responsibilities:

To provide second level of technical for intercom / CCTV and access control systems.
Support project and service team for the troubleshooting and solving of technical issues on site and off site.
Assist project and service team for on-site equipment installation, Read more
testing and commissioning and attend site meeting as and when required.
Prepare user manual and conduct training to client as and when required.
Testing of new products and conduct internal product training to sales and technical department.
Able to liaise and coordinate with manufacturers/suppliers pertaining to technical aspects and issues arising.
Liaise with software developer for hardware integration to app. Testing of developed app on hardware and document test reports.

Requirements:

ITE/Diploma in Electronics/Electrical or IT related discipline.
Experience in IP PBX system
Min. 2 years' experience in security line (CCTV / Intercom / Access Control).
Service-oriented, passionate and responsible.
Meticulous with strong problem solving and analytic skills.
Able to interact well with clients, vendors and third parties
Self-discipline and willing to work staggered hours when required
Knowledge of TCP/IP, Network Structure, Firewall, LAN and VLAN.
Knowledge in Microsoft Excel, Words and Office applications.

All Successful candidates can expect a very competitive remuneration package and a comprehensive range of benefits.
Please email your resume in a detailed MS Word format to [Click Here to Email Your Resume] ; [Click Here to Email Your Resume] stating
1) Current Drawn
2) Expecting Salary
3) Date Available
4) Reason to Leave each job:
We regret that only shortlisted candidates will be notified.

Angela Win Myint
People Profilers Pte Ltd,
10 Anson Road #09-01/02 International Plaza
Singapore 079903
Tel: 6805 08657
www.peopleprofilers.com
EA License Number: 02C4944
EA Personnel Reg no. R1984514
Job ID: 46830
Skills Roles & ResponsibilitiesIntroduction to the role:
- Work within a team of dedicated project managers and senior network engineers to deliver technology infrastructure solutions.
- The focus for this role is on (1) Network Operations, (2) Support issues, projects.
Note, a clear and specific track record in one or more of these project types are a necessity.

The Position:

Drive the partners/suppliers to participate actively in daily network operations activities to ensure the Read more
stability of the network/voice infrastructure
Monitor and manage the LAN/WAN network, connectivity between all datacenters, sites and extranets
Ensures network devices (include firewalls, load balancer etc) firmware and OS are up to standard and apply/upgrade patches on a regular basis.
Experience on Automating daily network tasks using scripting(Python)
Responsible to support, configure and manage Cisco Routers and Switches, Checkpoint VPN appliance, Checkpoint Firewall, Load balancers and event correlation appliances throughout the implementation phases of the infrastructure projects
Maximize network performance by monitoring performance; scheduling upgrades; collaborating with network architects on network optimization efforts.
Act as the escalation point for all network operations issues from all parties within the Bank and manage all related communications processes on a real-time 24x7 basis
Actively engage with business parties and external vendors for managing operations issues
To provide comprehensive product knowledge on the data technology required to deliver, support the networks infrastructure
Provide daily level one operation support for telecom services, eg IPT password reset, configuration setup, equipment deployment, etc
Manage and collaborate with external vendors such as carriers and cabling contractors for daily and project requirements
Closely coordinate and conform to Change Management policies, process and procedures on any network changes.
Maintain and update all network related documentation and risk assessments as required
Assist Architect team on new infrastructure implementations
Execute on IT projects related existing infrastructure enhancement

The Candidate:

Diploma/Degree in electrical/electronic engineering, computer engineering or related discipline
Attained CCNA/CCNP/CCIE technical certification
Minimum 9 year's work experience in either the financial or telecommunications industry with an excellent understanding of WAN, LAN and Voice technologies and network operations
Experience in operational support skill in Cisco router/switches, including Juniper Firewall platforms; Checkpoint Firewall/VPN platforms; NICE, Etrali, Alteon and F5 load balancers
Experience in various network monitoring tools on data & security infrastructure such as Solarwind, Netscout, Checkpoint, Netscreen, Cisco OM, TACACs, Infovista, Cacti, Fluke VPN Xpress, ServOne
Experience in ITIL and defining various network documentation for operations support
Good knowledge of TCP/IP, ATM, Frame-Relay, MPLS, Cisco Routers and Multiplexers, Remote Access
Experience on Automation using Python, Go or any other programming language.
Experience in Change, Incident, and Problem management in banking industry
Proficiency in SharePoint
Experience with Vendor management
Understanding the risk management and work closely with the Bank information security and risk team.
Strong interpersonal, written and verbal communication skills
Proactive and possess initiative, self-motivated team player capable of working with minimal supervision,
Willing to work in non-office hour and provide 7x24 on-call standby support
Skills Roles & Responsibilities:Maintain and troubleshooting of data network (LAN/WAN)Ensure security and resiliency of the network platform.Perform implementation, troubleshooting and analytical knowledge of Next-Gen and application-aware firewallsRespond to emergency situations promptly and be able to perform system upgrade after office hours/weekends where necessary.Job requirement:At least 6 years of network hand-on maintain and troubleshooting of data network (LAN/WAN) and or large enterprise network, including due diligence to ensure security and Read more
resiliency of the network platform.In addition, the candidate shall have working experience in implementation, troubleshooting and analytical knowledge of:i) Next-Gen and application-aware firewallsii) Network Routing (BGP, OSPF, EIGRP) and Switching Technologiesiii) Good understanding of Telecommunications Infrastructures and equipmentiv) Load Balancerv) DNS and ProxyCertifications in CCIE, CCNP, CCNA.Good communication and written skills.Self-motivated, dedicated, committed and resulted-oriented team player with strong initiative, ownership and possess good interpersonal and analytical skills.
Skills My client is an international company in manufacturing and commercialization of electronic entry systems, video entry and access control systems for buildings.

Salary range: $2,500 - $4,000 + VB
Location: Toa Payoh

Responsibilities:

To provide second level of technical for intercom / CCTV and access control systems.
Support project and service team for the troubleshooting and solving of technical issues on site and off site.
Assist project and service team for on-site equipment installation, Read more
testing and commissioning and attend site meeting as and when required.
Prepare user manual and conduct training to client as and when required.
Testing of new products and conduct internal product training to sales and technical department.
Able to liaise and coordinate with manufacturers/suppliers pertaining to technical aspects and issues arising.
Liaise with software developer for hardware integration to app. Testing of developed app on hardware and document test reports.

Requirements:

ITE/Diploma in Electronics/Electrical or IT related discipline.
Experience in IP PBX system
Min. 2 years' experience in security line (CCTV / Intercom / Access Control).
Service-oriented, passionate and responsible.
Meticulous with strong problem solving and analytic skills.
Able to interact well with clients, vendors and third parties
Self-discipline and willing to work staggered hours when required
Knowledge of TCP/IP, Network Structure, Firewall, LAN and VLAN.
Knowledge in Microsoft Excel, Words and Office applications.

All Successful candidates can expect a very competitive remuneration package and a comprehensive range of benefits.
Please email your resume in a detailed MS Word format to [Click Here to Email Your Resume] ; [Click Here to Email Your Resume] stating
1) Current Drawn
2) Expecting Salary
3) Date Available
4) Reason to Leave each job:
We regret that only shortlisted candidates will be notified.

Angela Win Myint
People Profilers Pte Ltd,
10 Anson Road #09-01/02 International Plaza
Singapore 079903
Tel: 6805 0857
www.peopleprofilers.com
EA License Number: 02C4944
EA Personnel Reg no. R1984514
Job ID: 46830
Skills Roles & ResponsibilitiesIntroduction to the role:
- Work within a team of dedicated project managers and senior network engineers to deliver technology infrastructure solutions.
- The focus for this role is on (1) Design and Implementation, (2) Network Integration, projects.
Note, a clear and specific track record in one or more of these project types are a necessity.

The Position:

Maintain and upgrade Corporate Investment Bank (CIB) network and connectivity to other CIB Read more
offices, regional exchanges, collocation sites and clients
Provide network design, solution deployment, and technical documentation for network and security related equipment such as LAN, WAN, Firewall, Load Balancer etc.
Translates business requirements into technical designs that ensure availability, stability, scalability, security and ensure the solutions comply to Bank's standard
Participates in coordination with the Central architecture team to various initiatives such as Proof of Concepts, evaluations and tests. Assures those initiatives are coherent with the Regional constraints
Understands the Regional business requirements, translates them and elaborates in coordination with the central engineering teams suitable technical ULL (Ultra-low latency) solutions in line with the BNP security Infrastructure standards.
Gathers all business requirements, defines, documents and communicates solutions to the appropriate parties and Implements or oversees implementation of those solutions with the central team

The Candidate should have:
Technical and Behavioral Competencies required
- Advanced knowledge of network architecture design, implementation and support
- Practical experience in deploying network and security equipment, such as Cisco routers, switches, wireless infrastructure, firewalls and load balancers
- In-depth knowledge of TCP/IP, BGP, OSPF, EIGRP, IP multicast, QoS, VPC, Spanning tree, ULL technology with strong deployment and troubleshooting experience
- Proficiency in managing Checkpoint, Fortinet firewalls and F5 LTM.
- Familiarity with network monitoring and troubleshooting/analysis tools, such as Solarwinds, Netscout InfiniStream, WireShark, NetFluke, ServOne etc.
- Familiarity with Market access, stock exchange connectivity and exchange colocation setup across Asia Pacific (including Tokyo/Hong Kong/Sydney)
- Ability to utilize network knowledge and experience to improve network infrastructure performance
- Working knowledge of ITIL framework
- Proficiency in handling complex IT-related projects: from writing a proposal, initiating, & planning projects, to executing, monitoring/controlling projects, until and including project closure.
- Good team and relationship builder with excellent communication skills at all levels
- Excellent document skills and organisational skills

Experience and Qualifications required
- Holder of CCNP is the minimum requirement
- 9 years of experience in Network services, with minimum 5 years in finance industry
- Expertise in connectivity and HFT (high frequency trading) network infrastructure design, implementation and support (CCIE is a strong 'plus')
- Expertise in Firewall implementation and support (Fortigate firewall certification is a strong "plus")
- Client-oriented, strong communication and organization skills
- Expertise in PMI methodology
- Self-starter
- Ability to work under pressure and delivery the project on time.
- French would be a 'plus' as the candidate will be liaising with French stakeholders
Skills Roles & ResponsibilitiesIntroduction to the role:
- Work within a team of dedicated project managers and senior network engineers to deliver technology infrastructure solutions.
- The focus for this role is on (1) Design and Implementation, (2) Network Integration, projects.
Note, a clear and specific track record in one or more of these project types are a necessity.

The Position:

Maintain and upgrade Corporate Investment Bank (CIB) network and connectivity to other CIB Read more
offices, regional exchanges, collocation sites and clients
Provide network design, solution deployment, and technical documentation for network and security related equipment such as LAN, WAN, Firewall, Load Balancer etc.
Translates business requirements into technical designs that ensure availability, stability, scalability, security and ensure the solutions comply to Bank's standard
Participates in coordination with the Central architecture team to various initiatives such as Proof of Concepts, evaluations and tests. Assures those initiatives are coherent with the Regional constraints
Understands the Regional business requirements, translates them and elaborates in coordination with the central engineering teams suitable technical ULL (Ultra-low latency) solutions in line with the BNP security Infrastructure standards.
Gathers all business requirements, defines, documents and communicates solutions to the appropriate parties and Implements or oversees implementation of those solutions with the central team

The Candidate should have:
Technical and Behavioral Competencies required
- Advanced knowledge of network architecture design, implementation and support
- Practical experience in deploying network and security equipment, such as Cisco routers, switches, wireless infrastructure, firewalls and load balancers
- In-depth knowledge of TCP/IP, BGP, OSPF, EIGRP, IP multicast, QoS, VPC, Spanning tree, ULL technology with strong deployment and troubleshooting experience
- Proficiency in managing Checkpoint, Fortinet firewalls and F5 LTM.
- Familiarity with network monitoring and troubleshooting/analysis tools, such as Solarwinds, Netscout InfiniStream, WireShark, NetFluke, ServOne etc.
- Familiarity with Market access, stock exchange connectivity and exchange colocation setup across Asia Pacific (including Tokyo/Hong Kong/Sydney)
- Ability to utilize network knowledge and experience to improve network infrastructure performance
- Working knowledge of ITIL framework
- Proficiency in handling complex IT-related projects: from writing a proposal, initiating, & planning projects, to executing, monitoring/controlling projects, until and including project closure.
- Good team and relationship builder with excellent communication skills at all levels
- Excellent document skills and organisational skills

Experience and Qualifications required
- Holder of CCNP is the minimum requirement
- 5 years of experience in Network services, with minimum 2 years in finance industry
- Expertise in connectivity and HFT (high frequency trading) network infrastructure design, implementation and support (CCIE is a strong 'plus')
- Expertise in Firewall implementation and support (Fortigate firewall certification is a strong "plus")
- Client-oriented, strong communication and organization skills
- Expertise in PMI methodology
- Self-starter
- Ability to work under pressure and delivery the project on time.
- French would be a 'plus' as the candidate will be liaising with French stakeholders
Skills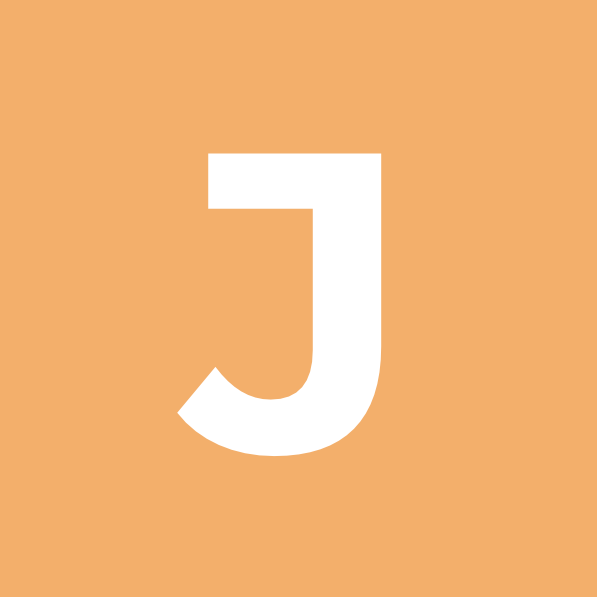 Job Title: IT Engineer (Disaster recovery)Industry: TechnologySalary: SGD 3000 - 4000Location: Central, SingaporeAbout Company:Our client is a Japanese IT company providing system operation consulting, information technology (IT) staff, office support/product sales, and security services. The company offers hardware and software services, including computers sales, Web/mail hosting, IT products/OA machines sales and installation, and computers/IT products troubleshooting and repair services; network services, which include LAN/network, DSL line, server equipment, Read more
user workstation, printers and scanners, and TV conferencing setting up services, as well as installation and setting up of security, such as firewall; and maintenance services, such as data backup setting and confirmation, windows update.Job Description:- Candidate is responsible to updates BCP and Procedures documents.- Planning, producing, reviewing and updating of DR policy, procedure and test scheduling.- He/she will coordinate with various teams and conduct DR exercises to validate the recovery strategies of business units on a regular basis.- Conduct Pre-DR planning and coordination for simulation exercise involving Business units and overseas branches.- Ensure that all components of the business continuity plans are successfully carried out and tested.- Collate DR exercise attestation, result, capture actual time taken on each activity and issue list.- Follow up DR test reported issues reported in DR exercise till closure- Responsible for Data Centre Hardware inventory, work with control team and other relevant teams to manage the DC hardware EOS status. Control equipment and access in and out of DC with proper recording, managed and report any abnormality.- Liaison with vendors for all DC facilities on both scheduled and emergency maintenance, including air-conditioning, fire-alarm and security access. The liaison includes vendors that manage our DC facilities. He should have close coordination and communication with these vendors.Job Requirements:- A level passed, Diploma or Degree with relevance experience in Data Centre Facility Management and Systems Recovery management.- Min 2 years' experience in mentioned fields.- Candidate should be able to work/coordinate activities independently. Good communication skill.- Candidate should be strong in planning and organizing DR and DC activities.- Good reporting and follow up skill- Related DC/BCP certification will be of advantage- Japanese speaking will be of advantage to liaise with Japanese speaking customersCompensation:- Monthly Salon gathering, all employee gathers together for meal (majority during lunch), sponsor by company- Medical claim up to $600 per year (Dental, health screening is claimable)- Bonus (inclusive of AWS + variable bonus)- Monthly transport allowance - Yearly Employee health reward- Employee long service rewards- Training fee sponsorship upon approval by company- Company medical insurance coverage for Permanent/full time employee- Working day and hour: Monday to Fri, 8:30am to 5:30pm, may required to work on weekend at times.Interested applicants are invited to submit their resume via clicking the apply button.JointHire Singapore Pte Ltd.(EA License No.: 17C8920)Terrence Lai (Registration No.: R1219836 )
Skills
Your new company

Your new firm is a leading US MNC in the manufacturing industry. Join a dynamic team with a collaborative working environment.
>
Your new role

You will lead an infrastructure team and ensure productivity. You will oversee network and server maintenance and operations. You will manage overall IT infrastructure to ensure security and efficiency. You need to ensure network and server health and connectivity. You will monitor and maintain Read more
Windows servers as well as the LAN and WAN. You will also work with external stakeholders locally and globally. You will manage and liaise with vendors to ensure daily operations.

What you'll need to succeed

Your previous experience in a similar role within the Manufacturing industry will lead to success, as will:

Proven experience in a supervisory role in a regional setting
Knowledge of IT support, Windows server administration, and networking technologies such as LAN, WAN, routing and switching, firewalls
Excellent communication skills to work in a supervisory role
MCSE and ITIL certifications will be advantageous in your application

What you'll get in return

You will get the opportunity to join a dynamic management team with a collaborative working environment. You will be given the opportunity to be well exposed to the business and an excellent chance for progression.

What you need to do now
>If you're interested in this role, click 'apply now' to forward an up-to-date copy of your CV, or email Hsu Wen (EA reg no.: R1987315) at hsuwen.lee@hays.com.sg. If this job isn't quite right for you but you are looking for a new position, please contact us for a confidential discussion on your career.
>Hays Registration Number: 200609504D, EA License: 07C3924 #1168858
Skills My client is an international company in manufacturing and commercialization of electronic entry systems, video entry and access control systems for buildings.

Salary range: $2,500 - $4,000 + VB
Location: Toa Payoh

Responsibilities:

To provide second level of technical for intercom / CCTV and access control systems.
Support project and service team for the troubleshooting and solving of technical issues on site and off site.
Assist project and service team for on-site equipment installation, Read more
testing and commissioning and attend site meeting as and when required.
Prepare user manual and conduct training to client as and when required.
Testing of new products and conduct internal product training to sales and technical department.
Able to liaise and coordinate with manufacturers/suppliers pertaining to technical aspects and issues arising.
Liaise with software developer for hardware integration to app. Testing of developed app on hardware and document test reports.

Requirements:

ITE/Diploma in Electronics/Electrical or IT related discipline.
Experience in IP PBX system
Min. 2 years' experience in security line (CCTV / Intercom / Access Control).
Service-oriented, passionate and responsible.
Meticulous with strong problem solving and analytic skills.
Able to interact well with clients, vendors and third parties
Self-discipline and willing to work staggered hours when required
Knowledge of TCP/IP, Network Structure, Firewall, LAN and VLAN.
Knowledge in Microsoft Excel, Words and Office applications.

All Successful candidates can expect a very competitive remuneration package and a comprehensive range of benefits.
Please email your resume in a detailed MS Word format to [Click Here to Email Your Resume] ; [Click Here to Email Your Resume] stating
1) Current Drawn
2) Expecting Salary
3) Date Available
4) Reason to Leave each job:
We regret that only shortlisted candidates will be notified.

Angela Win Myint
People Profilers Pte Ltd,
10 Anson Road #09-01/02 International Plaza
Singapore 079903
Tel: 6805 0857
www.peopleprofilers.com
EA License Number: 02C4944
EA Personnel Reg no. R1984514
Job ID: 46830
Skills